Jenness Beach, Rye New Hampshire: A Guide to Activities and Photos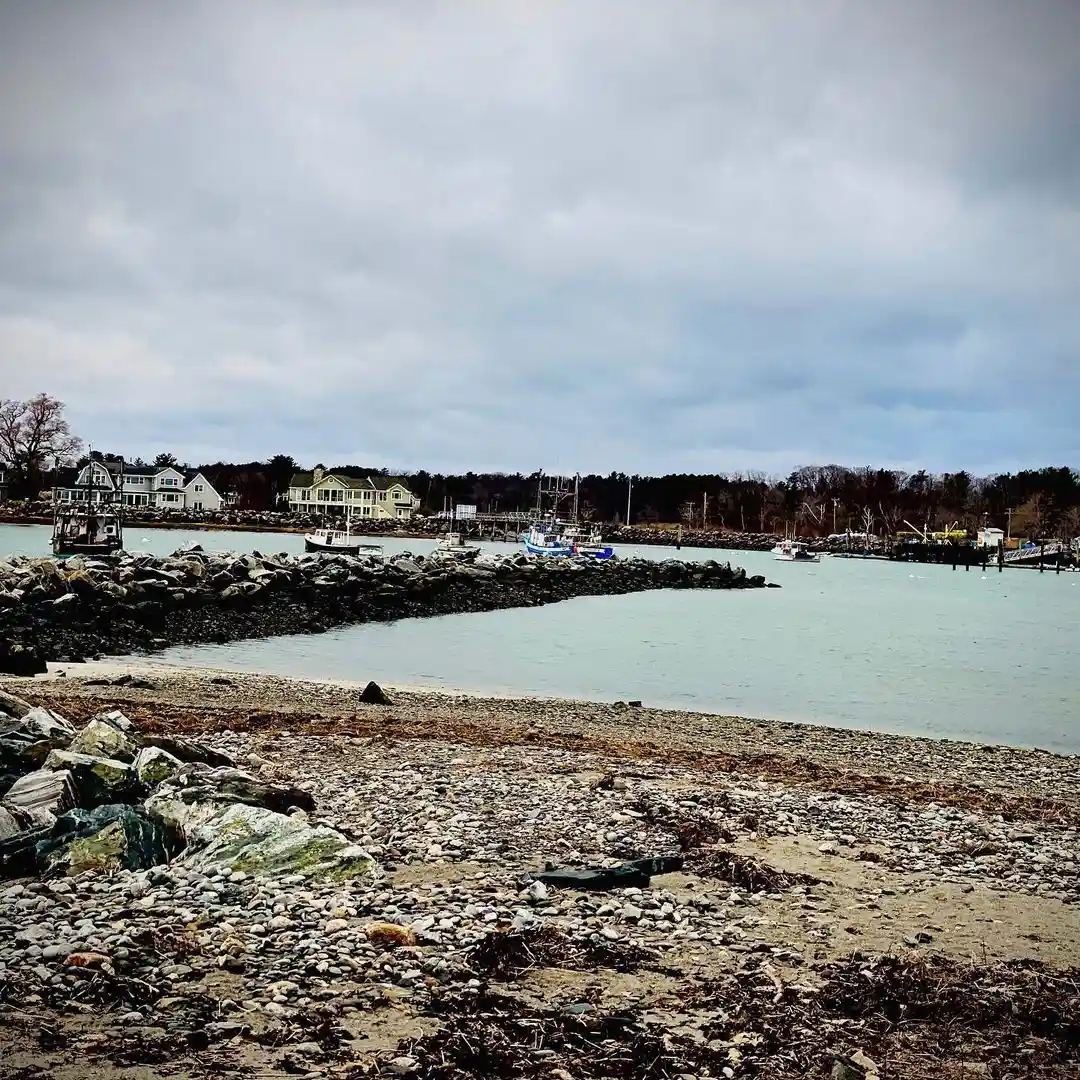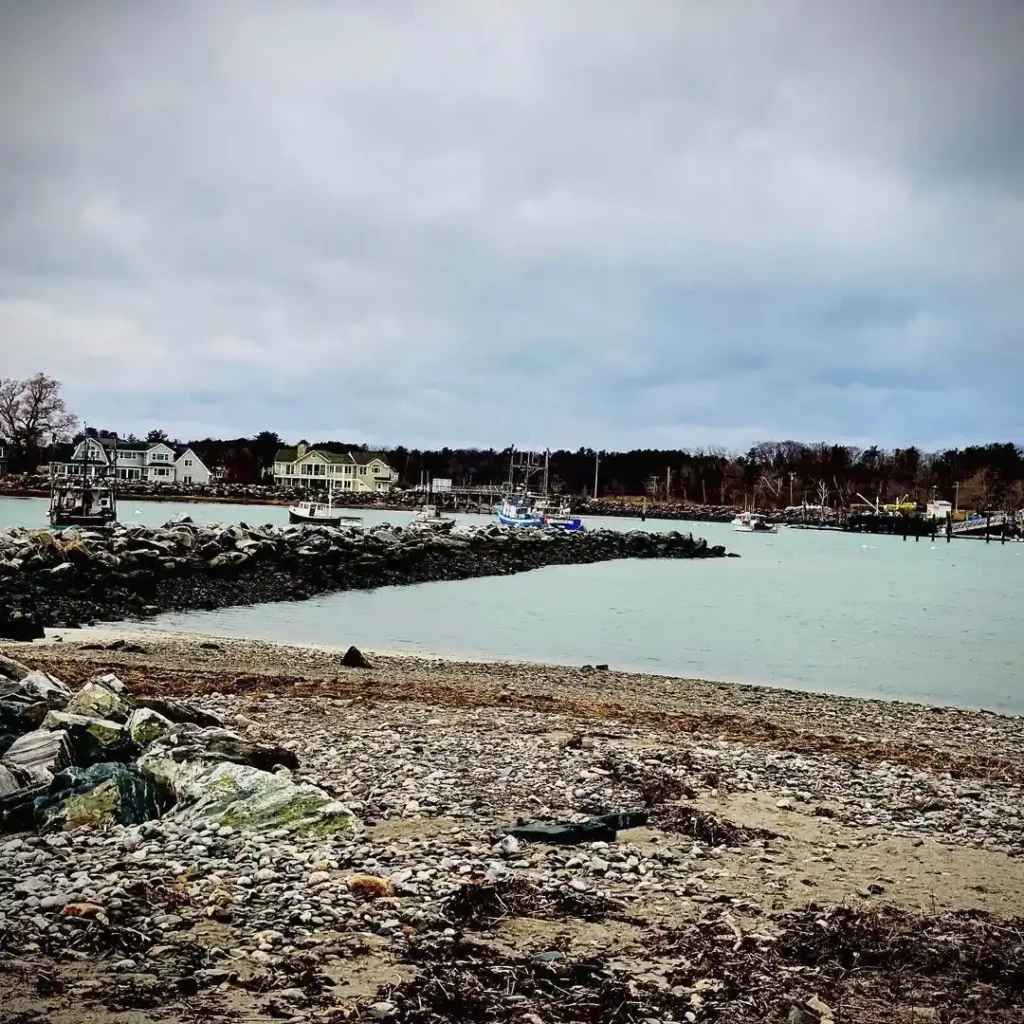 Nestled along the captivating coastline of Rye, New Hampshire, Jenness Beach beckons with its golden sands, azure waters, and a treasure trove of activities that promise an unforgettable coastal getaway. As the sun-kissed jewel of Rockingham County, Jenness Beach offers a perfect blend of relaxation, adventure, and natural beauty.
In this comprehensive guide, we delve into the myriad delights that await at this enchanting destination. From the soothing rhythm of the waves to the exhilaration of catching the perfect wave, Jenness Beach invites you to dive into a world of coastal bliss.
How to Reach Jenness Beach
Getting to Jenness Beach is a straightforward and enjoyable journey, whether you're arriving by car or public transportation. The beach's convenient location in Rye, Rockingham County, New Hampshire, ensures that your beach day starts with ease.
Address: 2280 Ocean Blvd, Rye, Rockingham County, New Hampshire, United States
If you're driving to Jenness Beach, follow these directions from nearby areas:
From Portsmouth, NH: Head south on US-1 S. Turn left onto Ocean Blvd, and you'll find Jenness Beach on your right.
From Manchester, NH: Take I-93 S to NH-101 E. Follow NH-101 E to Ocean Blvd in Hampton. Continue on Ocean Blvd, and you'll reach Jenness Beach.
From Boston, MA: Take I-95 N to NH-101 E. Follow NH-101 E to Ocean Blvd in Hampton. Jenness Beach will be on your left.
For those using public transportation, there are bus services that operate in the Rye area. From the closest bus stop, a short walk will lead you to the picturesque shores of Jenness Beach.
Parking is available near the beach area, providing a convenient option for those traveling by car. As the popularity of the beach can result in limited parking during peak times, arriving early in the day can ensure you secure a spot close to the shoreline.
Also, if you are looking best hotels and Homestay deals then we recommended book your hotels and homestay with priceline.com
Activities and Things to Do at Jenness Beach
Jenness Beach caters to a wide range of interests, ensuring that every visitor finds something enjoyable to do:
Sunbathing: Spread your beach towel on the warm sands and bask in the gentle sun rays as you listen to the rhythmic sounds of the waves.
Swimming: The clear and inviting waters of Jenness Beach are perfect for a refreshing swim. The gradual entry into the water makes it suitable for swimmers of all levels.
Surfing: With its consistent waves, the beach is a hotspot for surfers. If you're a beginner, there are local surf schools that offer lessons to help you catch your first wave.
Beachcombing: Explore the shoreline for seashells, unique rocks, and other treasures that the ocean brings ashore.
Picnicking: Unwind with a beachfront picnic and take in the breathtaking views of the ocean. The fresh sea breeze adds an extra touch of relaxation to your meal.
Photography: Capture the beauty of Jenness Beach through your lens. From sunrise to sunset, the changing light paints a mesmerizing canvas.
Jenness Beach Photos
Accommodations and Amenities at Jenness Beach
Jenness Beach provides a range of facilities to enhance your beach experience:
Restrooms and Changing Rooms: Clean and well-maintained facilities are available for your convenience.
Parking: There's ample parking near the beach area, making it easy to access.
Outdoor Showers: Rinse off the salt and sand before leaving the beach, ensuring a comfortable ride back home.
Accessibility: The beach is wheelchair accessible, ensuring that everyone can enjoy the beauty of the shoreline.
Food to Eat
Exploring Jenness Beach goes beyond the breathtaking views and exciting activities—it's also an opportunity to indulge in delicious local flavors. As you immerse yourself in the beach atmosphere, don't miss out on the culinary delights available in the area.
Beachside Cafés and Eateries: Indulging in local cuisine is an essential part of any beach experience, and Jenness Beach offers a variety of options to satisfy your cravings. Here are some food choices you can savor:
Fresh Seafood: As you might expect from a coastal destination, seafood takes center stage. Treat your taste buds to succulent lobster rolls, crispy fried clams, and tender fish tacos, all made with the freshest catches from the nearby waters.
Beachside Burgers and Sandwiches: Sink your teeth into juicy burgers and flavorful sandwiches, often made with locally sourced ingredients. These satisfying options are perfect for a midday refuel.
Ice Cream and Frozen Treats: Cool off with a scoop of creamy ice cream or a refreshing fruit sorbet. Nothing beats the sensation of enjoying a cold treat while gazing out at the ocean.
Healthy Snacks: Many beachside cafés offer a selection of health-conscious options, such as fresh salads, fruit cups, and smoothies. These choices provide a guilt-free way to recharge between beach activities.
One of the highlights of enjoying food at Jenness Beach is the scenic backdrop. Whether you're dining at an outdoor patio or grabbing a quick snack to enjoy on the beach, the sound of waves and the salty breeze add an extra layer of enjoyment to your culinary experience.
Exploring the local cuisine adds a delicious dimension to your day at the beach. So, be sure to treat yourself to a taste of the area's flavors and make the most of your time at Jenness Beach.
Nearby Attractions to Jenness Beach
If you're looking to extend your adventure beyond the beach, consider these nearby attractions:
Odiorne Point State Park: Immerse yourself in nature at this state park, offering hiking trails, tide pools, and exhibits showcasing the area's history and ecology.
Rye Harbor State Park: Experience panoramic ocean vistas and a scenic picnic area, making it a great spot for relaxation and birdwatching.
Portsmouth: Just a short drive away, the charming city of Portsmouth beckons with its historic charm, shops, restaurants, and maritime heritage.
Things to Avoid
While Jenness Beach offers a serene and inviting environment, it's essential to be mindful of your surroundings to ensure a pleasant experience for everyone. Here are some key things to avoid in order to help maintain the beach's natural beauty and respect the local community:
Littering: One of the most important things to avoid is littering. Always dispose of your trash properly in designated bins to help keep the beach clean and protect the marine ecosystem. This includes cigarette butts, food wrappers, and any other waste.
Disturbing Wildlife: Jenness Beach is not just a haven for beachgoers; it's also a habitat for various wildlife, including nesting birds. Avoid disturbing birds, their nests, and any other animals you encounter. Admire them from a distance and refrain from feeding them, as human food can be harmful to their health.
Unauthorized Fires: To protect the environment and prevent accidents, it's important to avoid starting fires or using grills outside of designated areas. Beach fires can pose risks to both people and wildlife, so it's best to follow any regulations in place.
Trespassing: While exploring the beach and its surroundings can be an adventure, it's crucial to respect private property boundaries and signs. Trespassing on private property is not only disrespectful but also illegal.
Excessive Noise: While enjoying your time at the beach, be considerate of others by keeping noise levels at a reasonable volume. Excessive noise can disrupt the peaceful atmosphere that many visitors seek.
Taking Sand and Shells: It might be tempting to collect souvenirs like shells and sand, but it's important to avoid taking these natural elements from the beach. Removing sand can contribute to erosion, and shells provide crucial habitat for marine life.
By being aware of these points and making a conscious effort to follow these guidelines, you contribute to the preservation of Jenness Beach and ensure that it remains a beautiful and enjoyable destination for everyone to appreciate.
Conclusion
In the heart of Rye, New Hampshire, Jenness Beach stands as a serene sanctuary where the beauty of nature meets the allure of the ocean. With its soft sands, inviting waters, and a plethora of activities, this coastal gem offers an unforgettable escape from the hustle and bustle of everyday life.
As you walk along the shoreline, listening to the rhythm of the waves and feeling the gentle sea breeze on your skin, you'll discover that Jenness Beach is not just a place—it's an experience. From the thrill of catching your first wave while surfing to the simple joy of collecting seashells with loved ones, every moment spent here leaves an imprint on your soul.
How much did you like Our Detailed Jenness Beach, Rye New Hampshire: A Guide to Activities and Photos? Review Also, please share these Blogs with your friends on social media.
Recommended
Jenness Beach Map & Directions
Jenness Beach (FAQ's)