Sand Key Beach (Clearwater) Florida | What to See & Do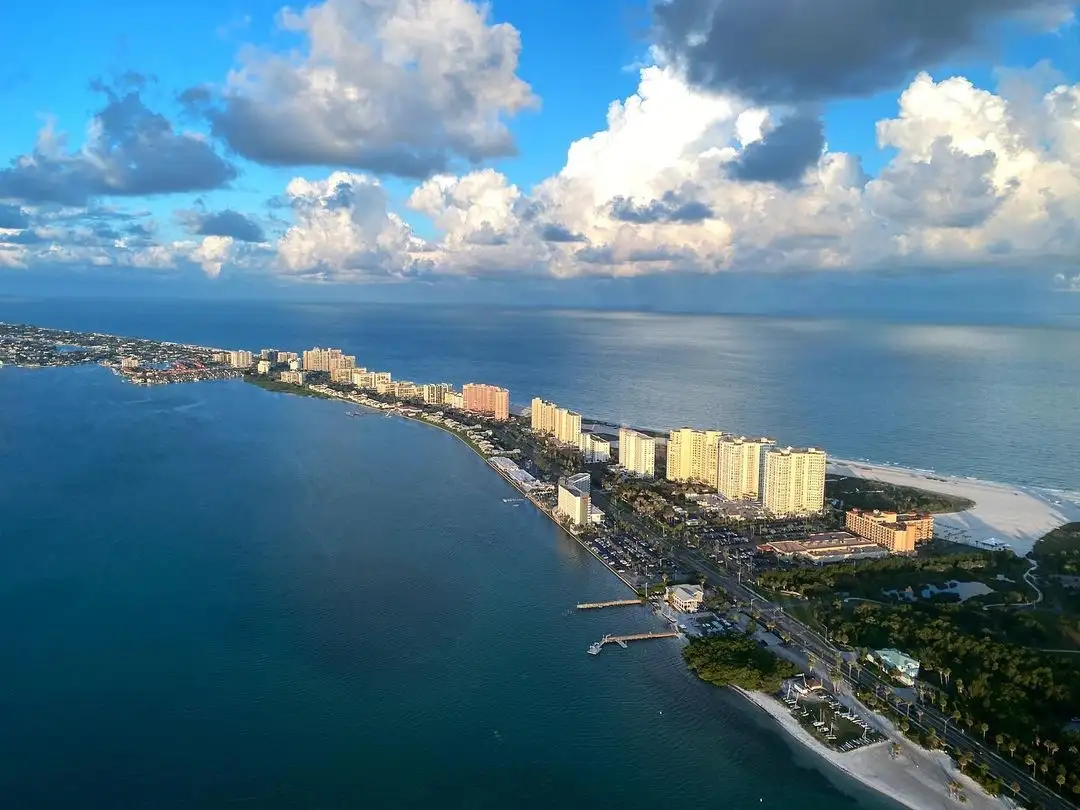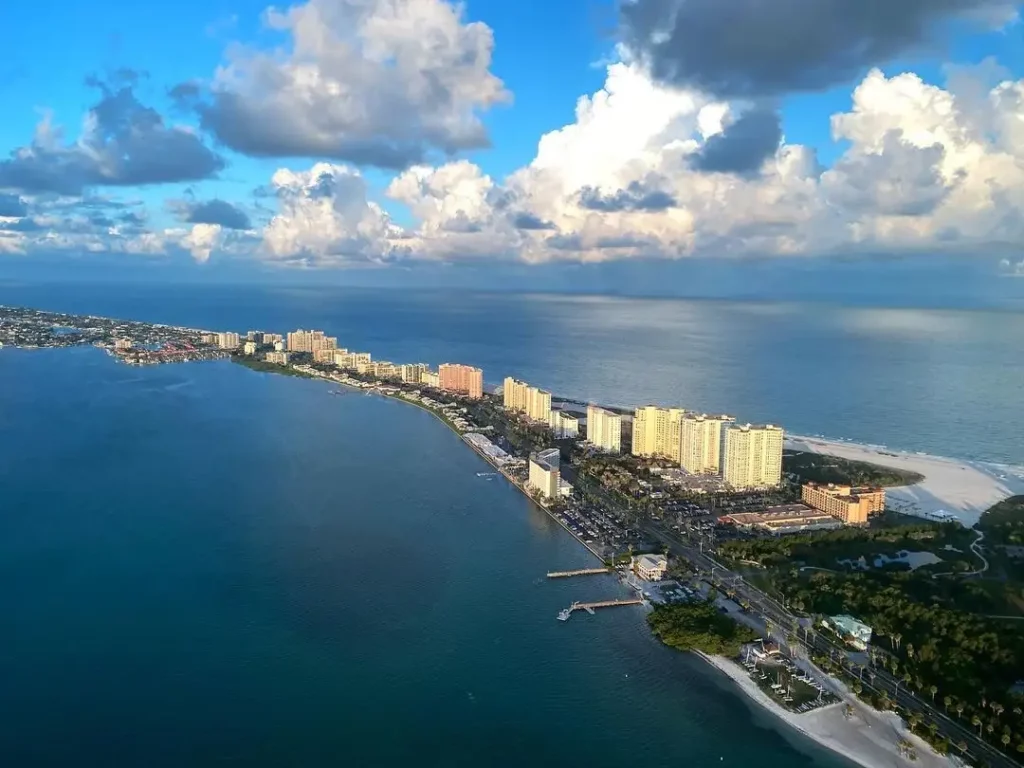 Are you looking for a stunning beach destination with picture-perfect views and plenty of fun activities? Look no further than Sand Key Beach (Clearwater) Florida. From relaxing in the sunshine to participating in numerous water sports, this tropical paradise has something for everyone!
Whether you're seeking adventure or relaxation, Sand Key Beach offers an idyllic setting for beachgoers of all ages. With crystal clear blue waters and white sand beaches extending along several miles of coastline, it's easy to see why Sand Key is one of the most popular destinations on Florida's Gulf Coast.
To help get your vacation planning started right, we have compiled a list of tips and tricks you need to know before visiting this beautiful beach gem!
About Sand Key Beach and its location
Natural beauty and relaxation can be found at Sand Key Beach, located in Clearwater, Florida. Known for its crystal-clear waters and stretches of white sands, Sand Key is the perfect spot for sunbathing, swimming, fishing, or just soaking up all that Florida sunshine.
Whether seeking a great place to watch a breathtaking sunset over the Gulf Coast or escaping from everyday life with a relaxing stroll along the shoreline, you'll find it all at this serene beach destination.
With its conveniently close location to many attractions and activities in Clearwater, Sand Key Beach is an ideal getaway no matter your preferences.
How to Reach Sand Key Beach
To reach Sand Key Beach in Clearwater, Florida, you can take the following steps:
If you're driving, take US-19 N/SR-55 N to Gulf Blvd in Clearwater Beach.
Turn right onto Gulf Blvd and continue for about 3.5 miles.
Turn left onto Sand Key Park Road and continue for about 0.5 miles.
Turn right into the beach parking lot.
Alternatively, you can also reach the beach by taking the Jolley Trolley, which runs along Gulf Blvd and has a stop at Sand Key Park.
If You are planning to visit Indonesia and looking for the best flight booking from your destination to Indonesia then, So we recommend you book your flight (Malaysia airlines)
What is Sand Key Beach Known for?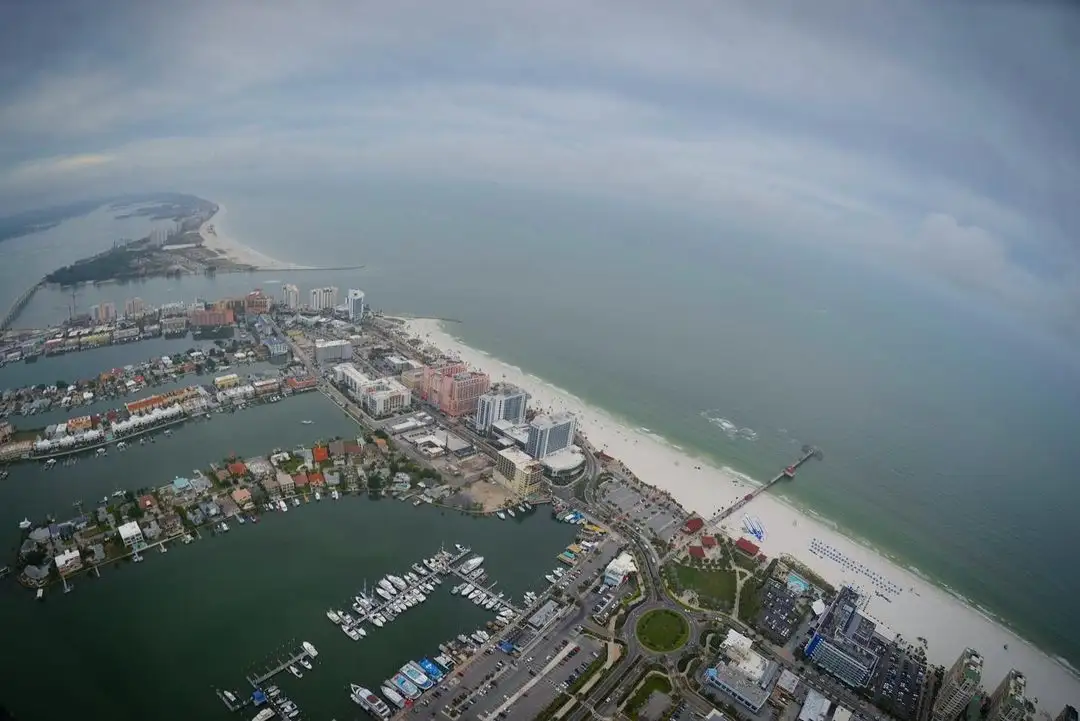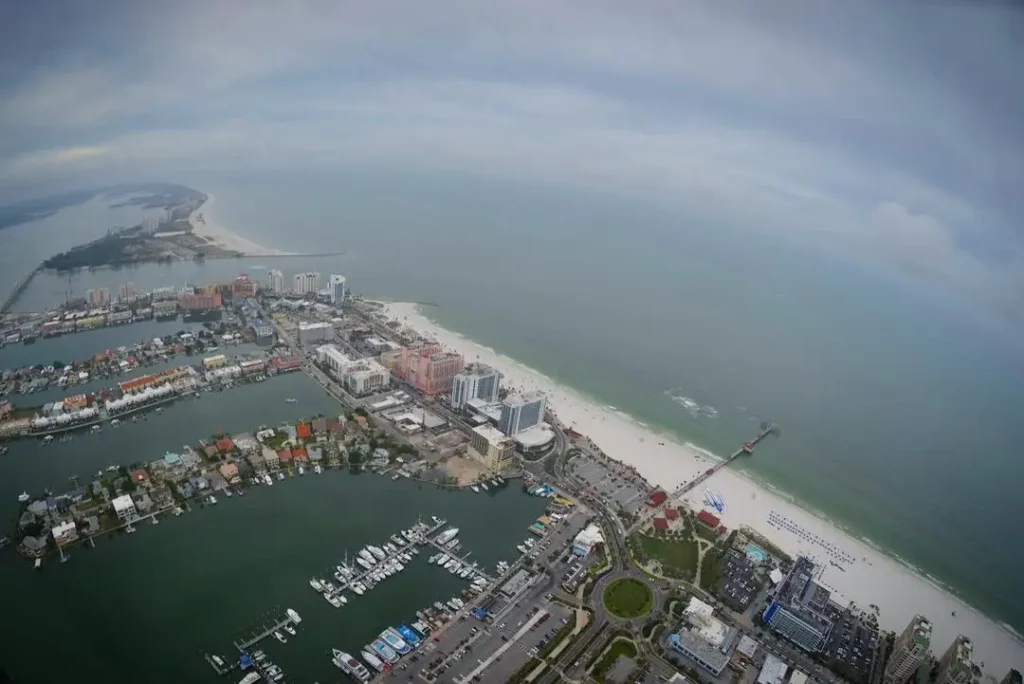 Sand Key Beach in Clearwater, Florida is a beautiful slice of paradise situated directly on the Gulf of Mexico, known for its white sand and crystal-clear waters. What makes this beach stand out is its soft and gentle waves; perfect for little ones taking their first dip in the ocean. 
What to See & Do
Sand Key Beach in Clearwater, Florida offers a variety of activities and attractions for visitors to enjoy. Some popular things to see and do at the beach include:
Sunbathing and swimming: The beach is known for its clear waters and soft, white sand, making it a great spot for lounging and swimming.
Fishing: The area around Sand Key Beach is known for its excellent fishing, and visitors can rent equipment or take a charter to catch everything from tarpon to grouper.
Beachcombing: The area is home to a variety of shells and sea life, making it a great spot for beachcombing and exploring.
Water Sports: Visitors can rent Jet Ski, Kayaks, paddle boards, or parasailing and enjoy the water.
Beach Volleyball: Sand Key Beach is a great spot to play beach volleyball with friends or family.
Visit the Sand Key Park: The park offers picnic tables, grills, playgrounds, and a dog park.
Take a sunset walk: The beach offers a great spot to watch the sunset over the Gulf of Mexico.
Visit the Clearwater Marine Aquarium: located nearby, this aquarium is home to a variety of marine animals, including dolphins and sea turtles.
Sand Key Beach Pictures
Attraction Point Near Sand Key Beach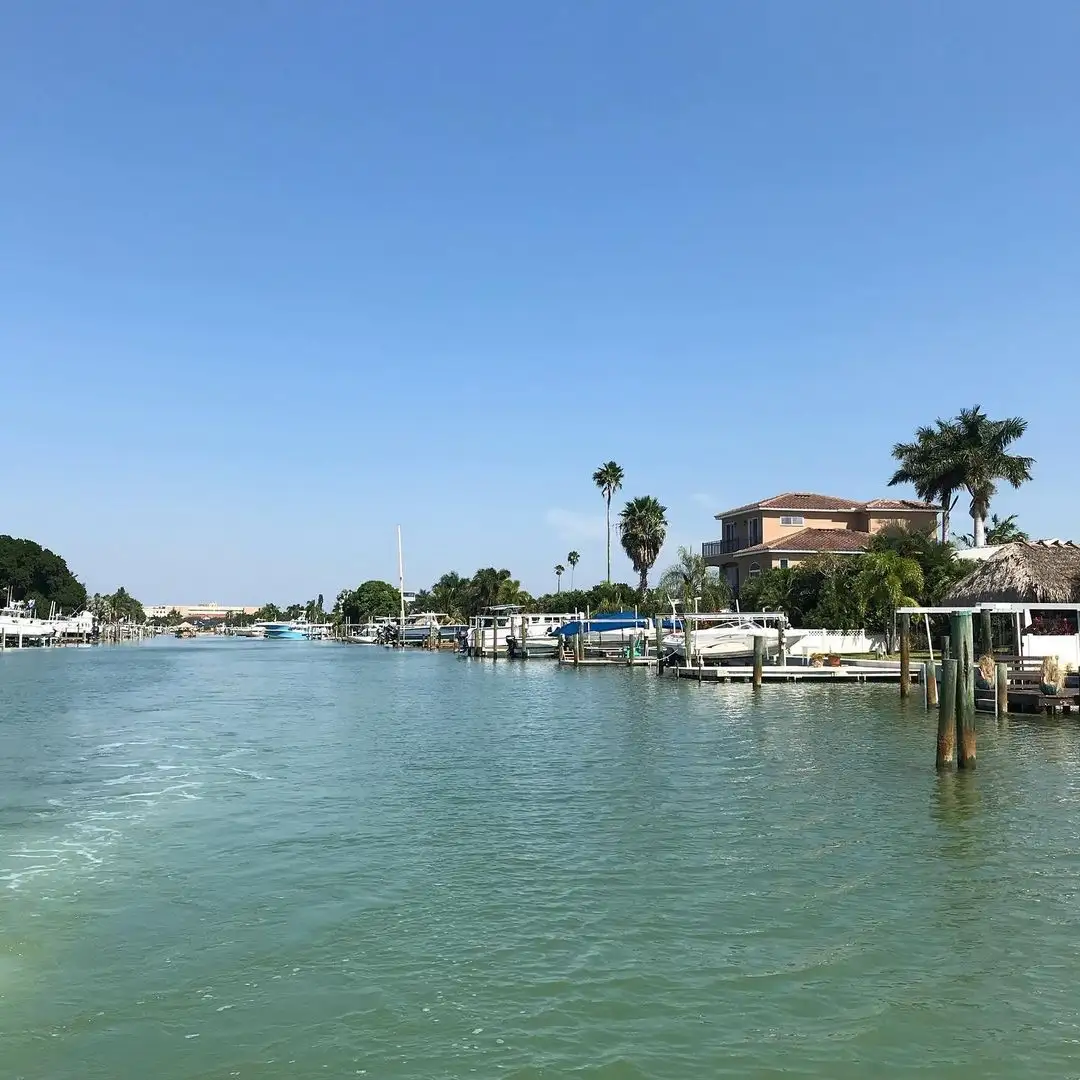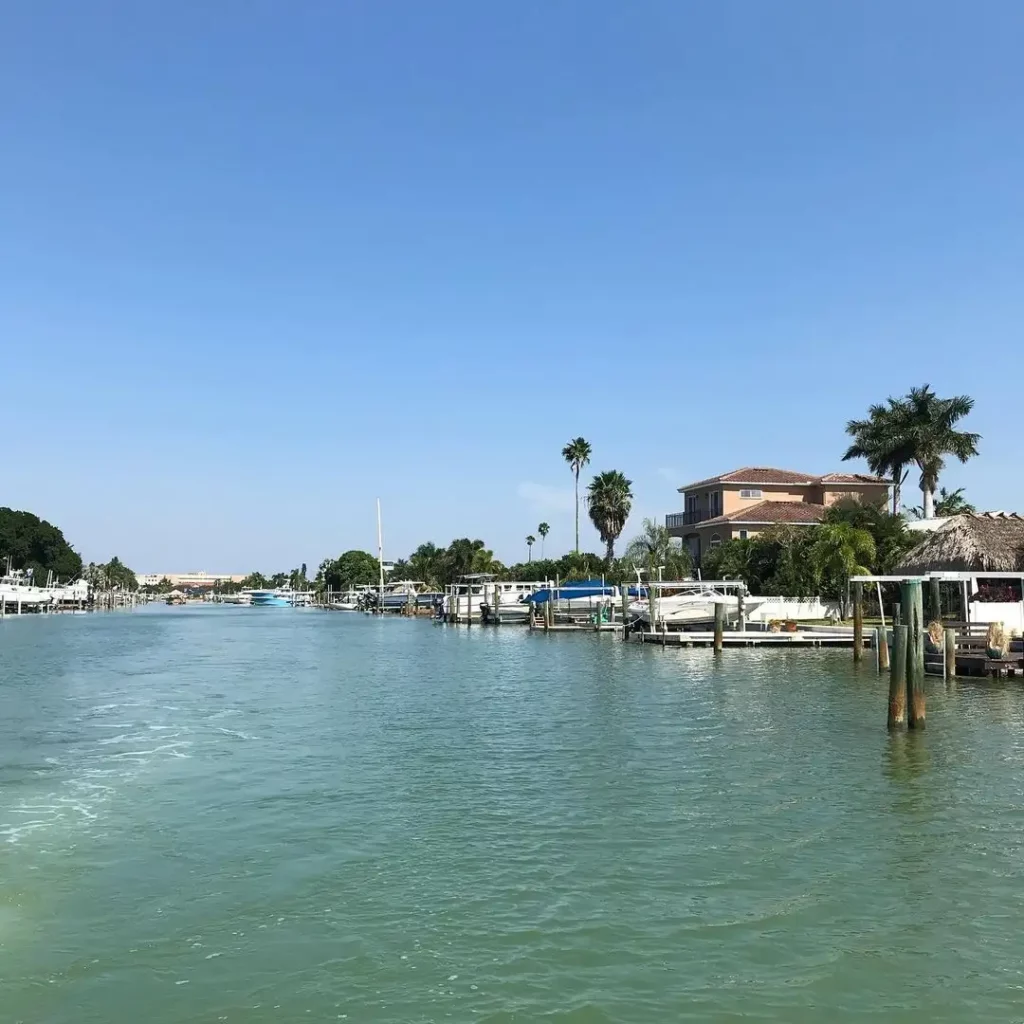 Clearwater Marine Aquarium: 6.1 km
Clearwater Beach: 3.2 km
Clearwater Beach Boardwalk: 3.4 km
Pier 60 Park: 3.7 km
Clearwater Beach Marina: 3.5 km
Caladesi Island State Park: 20.4 km
Honeymoon Island State Park: 32.4 km
Clearwater Beach Jet Ski Rentals: 3.2 km
Clearwater Beach Parasailing: 3.2 km
Captain Memo's Pirate Cruise: 3.4 km
Accommodations and facilities at Sand Key Beach
Sand Key Beach is the perfect destination for any type of vacationer, as it boasts a wide array of excellent accommodations and facility options to suit just about anyone.
For those looking to fully immerse themselves in beach life, there are plenty of outdoor activities like swimming, fishing, kayaking, and more.
There are also several resorts lining the shore for those seeking a comfortable stay with great amenities. Within any of these options, there are spaces for relaxation, socializing, and dining with an incredible view of the beach. 
Food to Eat
Sand Key Beach in Clearwater, Florida offers a variety of dining options for visitors to enjoy, including:
Seafood: The area is known for its fresh seafood, and many local restaurants serve a wide variety of seafood dishes, such as fish tacos, grouper sandwiches, and seafood platters.
Beach Bars: You can find many beach bars that offer tropical drinks, cold beers, and signature cocktails, and usually have live music.
Ice cream: There are a few ice cream shops that offer a variety of flavors and toppings.
Pizza: You can find pizza places that offer a wide variety of toppings and styles, from classic Margherita to more unique options.
Fast food: There are also fast-food options such as burgers, hot dogs, and sandwiches, which are great options for a quick bite.
Convenience stores: You can find convenience stores and small shops that offer snacks, drinks, and other essentials.
Food Trucks: You can find food trucks in the area that offer a variety of cuisines, such as Mexican, Mediterranean, and American food.
Fine Dining: Some fine dining restaurants offer a more upscale dining experience with extensive wine lists, romantic settings, and attentive service.
Things to Avoid
Sand Key Beach is a beautiful place to relax, but it's important to familiarize yourself with some of the things you should avoid.
Since the beach is located on an island, large waves can be hazardous for swimming.
Additionally, it's best to avoid bringing glass containers such as bottles or jars due to safety concerns.
Finally, be sure not to leave any belongings unattended since there are often high winds in that area which can blow away valuable items.
Taking the time to learn what risks there are at Sand Key Beach can help ensure enjoyable and safe visits.
Conclusion
Visiting Sand Key Beach in Clearwater, Florida is a must if you are looking for amazing views and plenty of things to do. The white sand and sparkling blue water will make you feel like you are in paradise.
Don't forget to bring your sunscreen because the Florida sun can be quite strong. There are plenty of restaurants and bars nearby so you can grab a bite or a drink after a day spent at the beach. Be sure to check out all that Sand Key Beach has to offer on your next visit to Florida!
How much did you like Our detailed Anini Beach (Kauai) | Best Family Beach in Hawaii 2023? Review Also, please share these Blogs with your friends on social media.
Recommended
Sand Key Beach Map Locations
Sand Key Beach FAQ