The Best Audiobooks to Listen to On Your Road Trip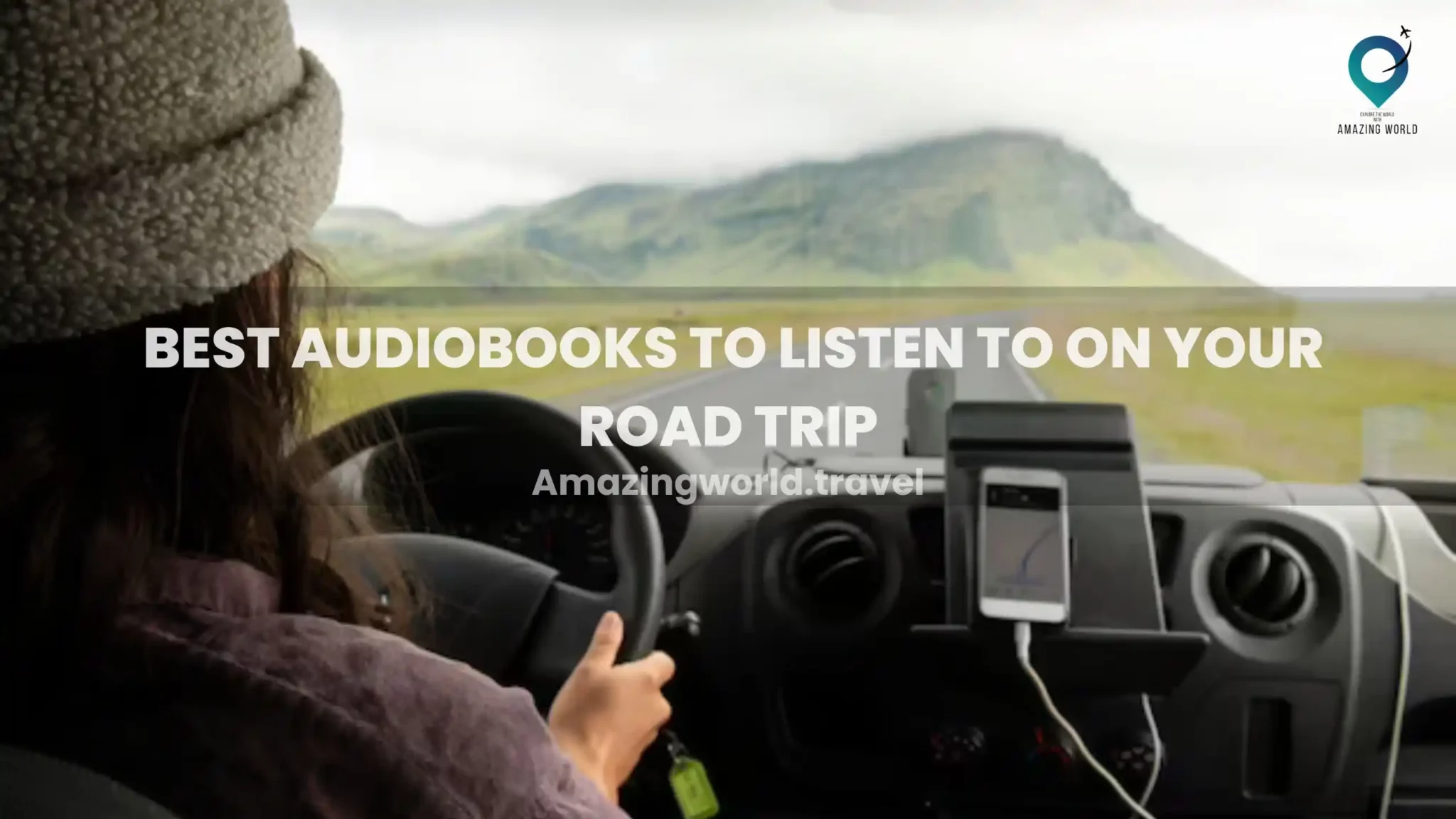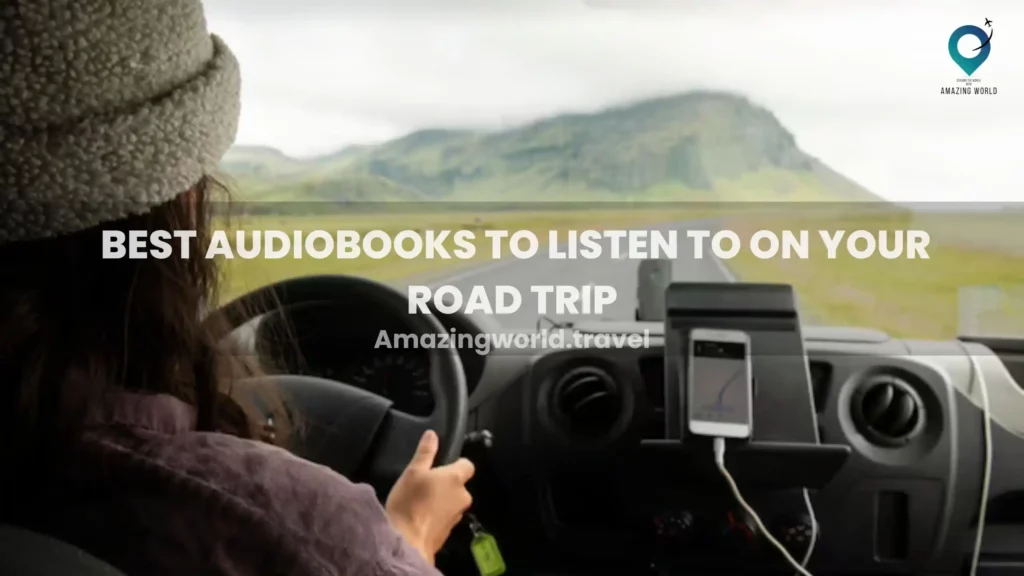 Road trips offer a fantastic opportunity to explore new places, bond with friends or family, and create lasting memories. Whether you're embarking on a solo adventure or traveling with loved ones, having some entertaining and informative audio content can elevate your road trip experience. In this article, we'll delve into the world of audiobooks and podcasts, providing you with a curated list of recommendations for a fun-filled journey. Get ready to discover the best companions for your road trip!
List of Audiobooks or Podcasts for a Road Trip?
A long road trip can be the perfect occasion to catch up on your favorite books or explore new stories through audiobooks. Similarly, podcasts can offer a diverse range of topics to keep you engaged and entertained. Here are some fantastic audiobooks and podcasts that will make your road trip unforgettable:
1. "On the Road" by Jack Kerouac
Description: Join the legendary journey of Sal Paradise and Dean Moriarty as they traverse the American landscape in search of adventure, freedom, and self-discovery.
Why it's great for a road trip: This classic novel captures the essence of wanderlust and the open road, making it an ideal companion for your own travel experience.
2. "Born to Run" by Bruce Springsteen
Description: Dive into the heartfelt memoir of rock icon Bruce Springsteen, where he reflects on his life, career, and the power of music.
Why it's great for a road trip: Bruce Springsteen's captivating storytelling combined with his iconic songs will transport you into his world, making your road trip a melodic and introspective journey.
3. "S-Town"
Description: A gripping podcast that unravels the mysteries and complexities of a small Southern town and its eccentric inhabitants.
Why it's great for a road trip: "S-Town" is a captivating blend of investigative journalism and storytelling that will keep you hooked from start to finish, providing ample conversation topics during breaks.
4. "The Moth"
Description: Prepare to be captivated by this storytelling podcast, featuring real people sharing their most extraordinary and personal experiences.
Why it's great for a road trip: Each episode of "The Moth" is a unique and immersive journey into the lives of others, perfect for sparking discussions and fostering a sense of connection.
5. "Educated" by Tara Westover
Description: Join Tara Westover on her remarkable journey from a secluded Idaho mountainside to earning a PhD at Cambridge University, defying the odds along the way.
Why it's great for a road trip: "Educated" is a compelling memoir that combines resilience, personal growth, and the pursuit of knowledge, inspiring listeners to overcome challenges and embrace change.
6. "Serial"
Description: This groundbreaking podcast takes a deep dive into true crime stories, offering a season-long narrative that keeps listeners on the edge of their seats.
Why it's great for a road trip: "Serial" is an addictive blend of investigative journalism and storytelling, ensuring that every moment of your journey is filled with suspense and intrigue.
7. "Bossypants" by Tina Fey
Description: In this hilarious memoir, Tina Fey shares her experiences in the entertainment industry, offering a witty and insightful perspective on life and comedy.
Why it's great for a road trip: Tina Fey's humor and candid storytelling will have you laughing out loud and enjoying the ride to the fullest.
8. "How I Built This"
Description: Dive into the world of entrepreneurship with this podcast, where Guy Raz interviews the founders of successful companies and explores their inspiring stories.
Why it's great for a road trip: "How I Built This" provides valuable insights into the minds of innovators and offers a dose of inspiration for those seeking to pursue their own dreams.
9. "Big Magic" by Elizabeth Gilbert
Description: Bestselling author Elizabeth Gilbert explores the realms of creativity and inspiration, offering guidance and encouragement for anyone seeking a more creative and fulfilling life.
Why it's great for a road trip: "Big Magic" is a delightful and uplifting audiobook that will spark your imagination and infuse your road trip with a sense of possibility.
10. "The Joe Rogan Experience"
Description: Join Joe Rogan as he engages in long-form conversations with a wide range of guests, exploring various topics including science, philosophy, comedy, and more.
Why it's great for a road trip: With episodes ranging from hours to even over three hours, "The Joe Rogan Experience" ensures you'll never run out of intriguing discussions to keep you entertained throughout your journey.
Conclusion:
Embarking on a road trip offers an exciting opportunity for adventure and self-discovery. With the right selection of audiobooks and podcasts, your journey can become even more enriching and enjoyable. From classic novels to thrilling true crime podcasts, there's something for everyone to savor during those long hours on the road. So, pack your bags, prepare your playlist, and get ready to embark on an unforgettable road trip with the perfect audio companions!
How much did you like Our detailed The Best Audiobooks to Listen to On Your Road Trip? Review Also, please share these Blogs with your friends on social media.
Related Article –
Best Audiobooks to Listen to On Your Road Trip FAQs