Discovering the Beauty of Crab Meadow Beach in Fort Salonga, NY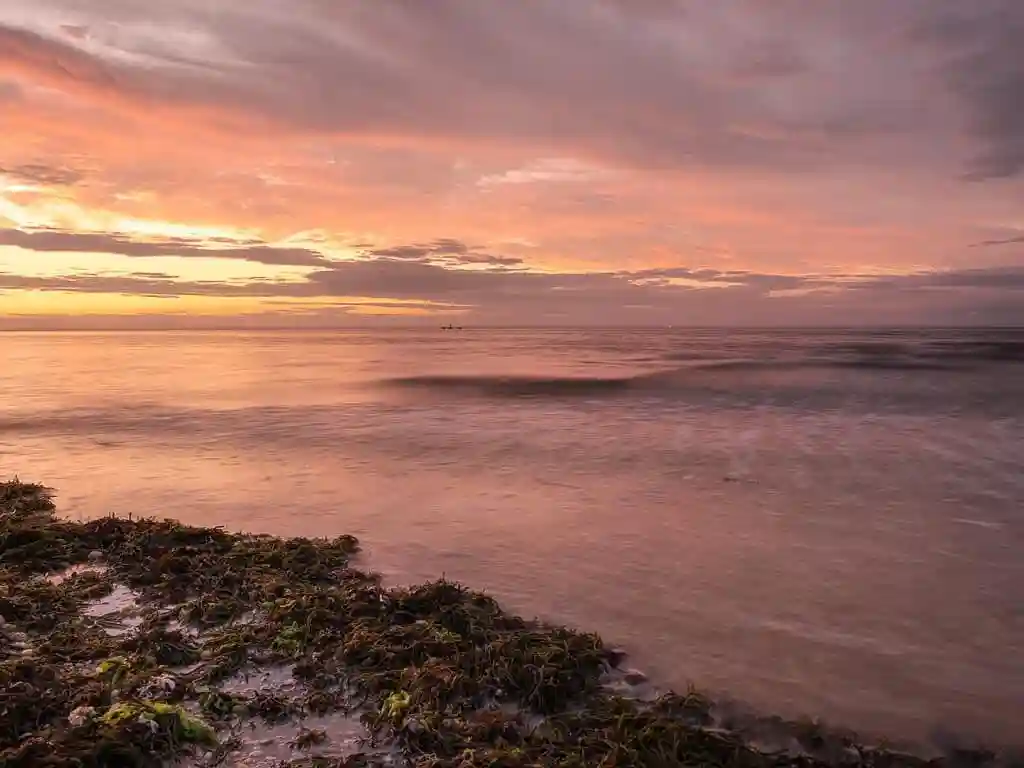 Are you yearning for an escape that seamlessly combines sun-kissed shores, crystal-clear waters, and serene landscapes? Look no further than Crab Meadow Beach in Fort Salonga, NY. With its idyllic address at Waterview St W, Fort Salonga, NY 11768, United States, this hidden gem beckons you to a coastal haven where relaxation and adventure intertwine.
Nestled on the northern coast of Long Island, Crab Meadow Beach embodies natural beauty and coastal charm. As the sun's golden rays caress the sandy shores and the gentle waves embrace the coastline, you'll find yourself transported to a world where time slows down and worries fade away. Whether you're a sunseeker, an avid swimmer, a nature enthusiast, or a family in search of quality time, Crab Meadow Beach has something extraordinary in store for you.
Beyond its mesmerizing beauty, Crab Meadow Beach boasts a plethora of activities to engage every beachgoer's heart. From leisurely sunbathing sessions that leave your worries behind to exhilarating water sports that make waves of memories, this beach caters to diverse interests. Explore well-marked nature trails, indulge in beachcombing adventures to unearth seashell treasures, or simply capture the stunning sunset views that paint the sky in hues of orange and pink.
With its convenient address and easily accessible location, getting to Crab Meadow Beach is a breeze. Just follow the directions from nearby areas, and you'll soon find yourself immersed in a world where the sounds of the ocean and the beauty of the landscape create an enchanting symphony.
The Beauty of Crab Meadow Beach
Crab Meadow Beach boasts a postcard-perfect setting that's sure to enchant all who visit. The pristine sandy shoreline stretches as far as the eye can see, inviting you to sink your toes into its soft embrace. The waters, with their inviting shades of blue, mirror the vastness of the sky above. As you stroll along the beach, the backdrop of rolling dunes and lush vegetation adds a touch of wilderness to the scene. This harmonious interplay of land and sea creates a captivating visual symphony that's a feast for the senses.
Getting There and How to Reach There
Address: Waterview St W, Fort Salonga, NY 11768, United States
If you're yearning for a beach day that's a perfect blend of relaxation and natural beauty, Crab Meadow Beach in Fort Salonga, NY, awaits your visit. The beach's address, Waterview St W, Fort Salonga, NY 11768, United States, is your gateway to a day of sun, surf, and serenity.
Directions from Nearby Locations:
From New York City: Embark on I-495 E (Long Island Expressway), taking the Northern State Parkway. Take Exit 43A for NY-106 N/NY-107 N toward Hicksville. Merge onto NY-106 N/NY-107 N and continue onto NY-106 N. Turn right onto Crab Meadow Road, leading you to your destination on Waterview St W.
From Long Island Central Areas: If you're already on the island, head north on Northern State Parkway and take Exit 43A for NY-106 N/NY-107 N toward Hicksville. Merge onto NY-106 N/NY-107 N, and continue straight onto NY-106 N. A right turn onto Crab Meadow Road will guide you to Waterview St W.
Parking and Fees:
As you approach Crab Meadow Beach, you'll find ample parking facilities, ensuring convenience for visitors. Be sure to note any parking fees that might apply, as they often contribute to the maintenance of the beach's facilities and the enhancement of your overall experience.
Also, if you are looking best hotels and Homestay deals then we recommend booking your hotels and homestay with priceline.com
Activities to Enjoy
Crab Meadow Beach in Fort Salonga, NY, is not just a stretch of sand and surf—it's a playground for a wide range of activities that cater to visitors of all interests. Whether you're seeking relaxation or adventure, this coastal haven offers an array of experiences to make your beach day unforgettable.
Swimming: The gentle waves and clear waters of Crab Meadow Beach make it an ideal spot for a refreshing swim. Lifeguards are on duty during specified hours, ensuring a safe and enjoyable experience for swimmers of all ages.
Sunbathing: If you're looking to unwind and soak up the sun, the soft sandy shores provide the perfect setting. Spread out your beach towel, bask in the golden rays, and let your worries drift away.
Beachcombing: The shoreline at Crab Meadow Beach is a treasure trove for beachcombers. Explore the sands for seashells, sea glass, and other hidden gems that have washed ashore.
Nature Walks: For those who appreciate the beauty of nature, Crab Meadow Beach offers walking trails that wind through the coastal landscape. As you meander along the paths, you'll encounter native flora and perhaps even catch glimpses of local wildlife.
Picnicking: With designated picnic areas, Crab Meadow Beach is an inviting spot for beachfront dining. Pack a picnic basket filled with your favorite snacks and enjoy a leisurely meal with loved ones while enjoying the stunning views.
Water Sports: If you're seeking a more adventurous beach experience, Crab Meadow Beach has you covered. Rent kayaks or paddleboards and glide over the shimmering waters. The tranquil bay provides an excellent environment for beginners and experienced water sports enthusiasts alike.
Volleyball and Beach Games: Many visitors enjoy friendly games of beach volleyball, frisbee, or paddleball. These activities add a playful touch to your beach day and offer opportunities to connect with others.
Sunset Watching: As the day comes to a close, Crab Meadow Beach offers a magical setting to witness the sun sinking below the horizon. The sky lights up with hues of pink, orange, and gold, creating a breathtaking backdrop for your evening.
Photography: Capture the beauty of Crab Meadow Beach with your camera. From picturesque sunrise and sunset shots to candid moments of beachgoers, the beach provides an ever-changing canvas for photography enthusiasts.
Relaxation and Meditation: Find a peaceful spot on the beach, close your eyes, and let the sounds of the waves serve as a soothing soundtrack. It's a serene environment to practice mindfulness, meditation, or simply unwind from the hustle of daily life.
Crab Meadow Beach offers an array of experiences that cater to every visitor's desires. Whether you're looking to lounge on the sand, engage in water activities, explore nature, or simply enjoy the beauty of the surroundings, this coastal gem invites you to create lasting memories in the embrace of its natural splendor.
Spectacular Photo of Beach
Local Eateries and Nearby Attractions
Local Eateries:
Seaside Cafes: Indulge in the catch of the day at charming seaside cafes. Enjoy fresh seafood dishes prepared with locally sourced ingredients while enjoying a view of the waves.
Beachfront Snack Shacks: For a quick bite, check out the beachfront snack shacks. Grab a burger, a refreshing smoothie, or an ice cream cone to fuel your energy for more beach fun.
Cozy Bistros: Take a short drive to the heart of Fort Salonga and discover cozy bistros offering a mix of international and local cuisines. From comfort foods to gourmet delights, there's something for every palate.
Farm-to-Table Delights: Explore nearby towns where you can find farm-to-table restaurants that showcase the region's bounty. Enjoy dishes crafted from locally grown produce, meats, and artisanal ingredients.
Nearby Attractions:
Nissequogue River State Park: Just a stone's throw away from Crab Meadow Beach, this state park offers hiking trails, birdwatching opportunities, and a serene environment along the Nissequogue River.
Historical Sites: Immerse yourself in the history of the area by visiting local historical sites and landmarks. Learn about the region's past and its connection to the maritime heritage.
Museums and Art Galleries: Explore cultural enrichment by visiting nearby museums and art galleries. Discover local artists' creations and exhibitions that celebrate the creativity of the community.
Wineries and Vineyards: If you're up for a short drive, explore Long Island's renowned wine country. Take a wine tour, enjoy tastings, and experience the lush vineyard landscapes.
Nature Reserves: Venture into nearby nature reserves and parks, where you can engage in hiking, birding, and nature appreciation. The lush landscapes offer a contrast to the beach environment.
Local Markets: Check out local markets and craft fairs that often feature handmade crafts, artisanal products, and local delicacies. It's a great way to support the community and bring home unique souvenirs.
Lighthouse Exploration: Explore historic lighthouses that dot the Long Island coastline. These iconic structures offer glimpses into the maritime past and provide panoramic views of the sea.
Golf Courses: If you're a golf enthusiast, consider playing a round at a nearby golf course. Enjoy a day on the greens while taking in the picturesque surroundings.
When you plan your visit to Crab Meadow Beach, be sure to factor in time to explore these nearby gems. Whether you're craving culinary delights, cultural experiences, or outdoor adventures, Fort Salonga and its surroundings have something to offer every type of traveler. Extend your beach day by immersing yourself in the rich tapestry of attractions and flavors that make this corner of Long Island truly special.
Tips for a Great Visit
When planning a visit to Crab Meadow Beach, a little preparation goes a long way in ensuring you have a memorable and enjoyable experience. Here are some practical tips to make the most of your time at this picturesque coastal retreat:
Arrive Early for Prime Spots: During the peak season, Crab Meadow Beach can get quite popular. Arriving early in the day will not only secure you a good parking spot but also give you the chance to choose the perfect spot on the sandy shores.
Pack Sun Protection: Long hours by the beach mean exposure to the sun's rays. Be sure to pack sunscreen with adequate SPF, hats, sunglasses, and lightweight clothing to keep yourself protected from sunburn.
Bring Beach Essentials: Don't forget to pack the essentials for a beach day. Towels, beach chairs or blankets, umbrellas, and a cooler with refreshments will enhance your comfort.
Stay Hydrated: Spending time under the sun can lead to dehydration. Carry an ample supply of water to stay hydrated throughout the day.
Check the Weather: Weather conditions can influence your beach experience. Before heading out, check the weather forecast to ensure you're prepared for any changes.
Footwear Consideration: While the sandy shore is perfect for barefoot strolls, having flip-flops or water shoes on hand can be helpful when navigating hotter sands or rocky areas.
Cash and Card: Make sure to have some cash and your credit card with you. Some facilities might accept card payments, but cash can be handy for purchases at nearby stalls or vendors.
Be Mindful of Rules: Familiarize yourself with the beach rules and regulations. These often include guidelines about alcohol consumption, bonfires, and pet policies.
Capture Memories: Crab Meadow Beach offers stunning vistas, so be sure to bring your camera to capture the breathtaking sunrise, sunset, and picturesque scenes.
Respect Nature: As you enjoy the beauty of the beach, be respectful of the environment. Avoid leaving trash behind and consider participating in any local beach cleanup initiatives.
Explore Nearby: Extend your day by exploring the nearby attractions after your beach time. Whether it's a local museum, a scenic park, or a charming café, Fort Salonga has more to offer beyond the beach.
Check for Events: Keep an eye out for any special events or festivals happening at or around Crab Meadow Beach. These can add a unique touch to your visit.
By keeping these tips in mind, you'll be well-prepared to have a wonderful and enjoyable day at Crab Meadow Beach. Whether you're looking to relax by the water's edge, engage in water sports, or simply soak in the natural beauty, these practical suggestions will help you make the most of your beach excursion.
Conclusion
In the embrace of Crab Meadow Beach, Fort Salonga reveals its hidden gem—a place where nature's beauty takes center stage. With its inviting waters, expansive sandy shores, and a wealth of activities to enjoy, this beach promises an unforgettable escape from the everyday. Whether you seek relaxation or adventure, Crab Meadow Beach welcomes you with open arms, inviting you to create cherished memories against a backdrop of unspoiled splendor.
How much did you like Our Detailed Discovering the Beauty of Crab Meadow Beach in Fort Salonga, NY? Review Also, please share these Blogs with your friends on social media.
Recommended
Crab Meadow Beach FAQs