best things to do in New York City with kids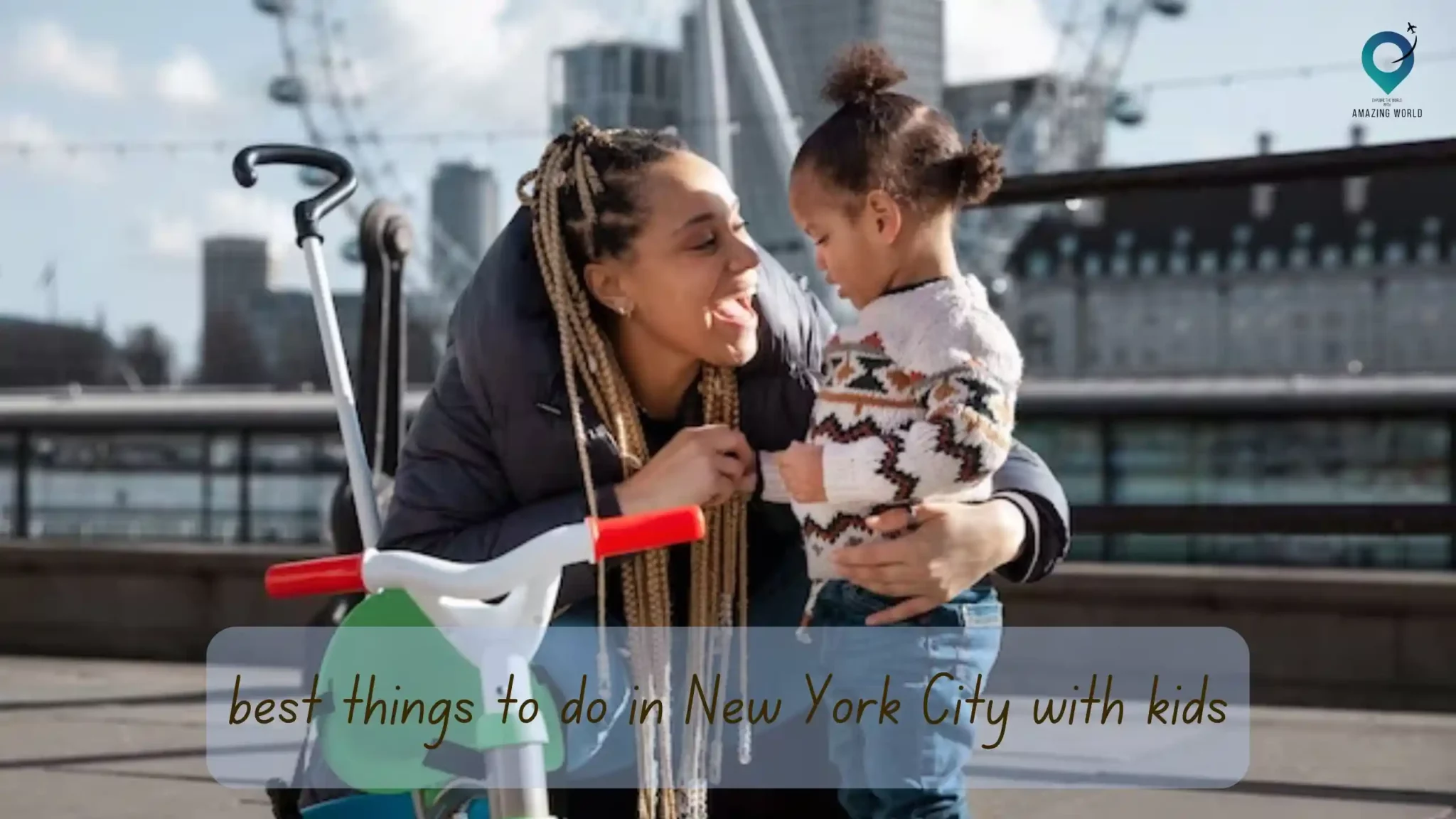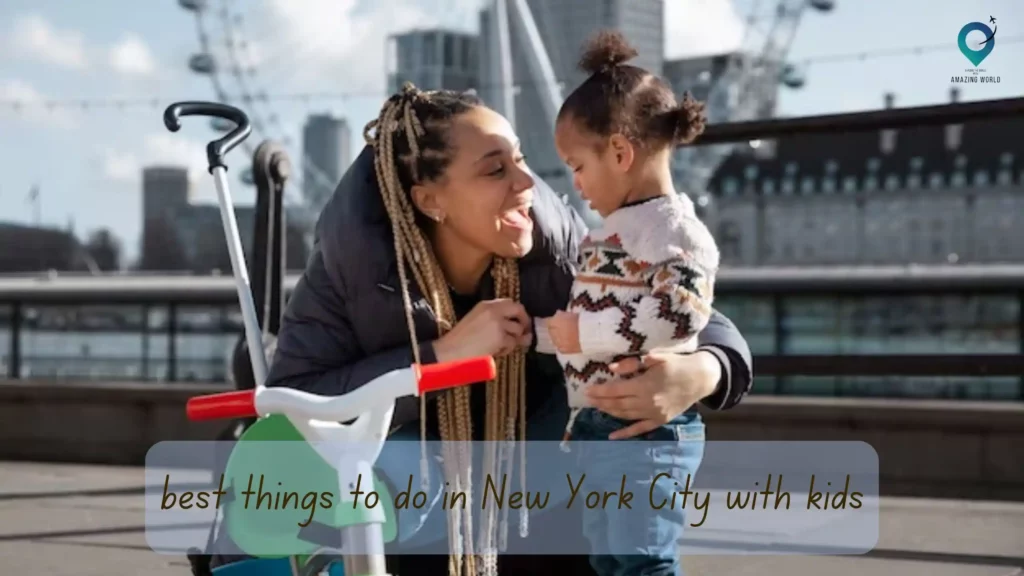 New York City is not just a bustling metropolis; it's also a fantastic destination for families. With its diverse range of attractions, parks, museums, and entertainment options, the city offers a plethora of family-friendly activities. Whether you're planning a weekend getaway or a more extended vacation, here are the top 15 family-friendly activities in the Big Apple.
Central Park
When it comes to family-friendly activities, Central Park takes the crown. This expansive urban oasis provides endless opportunities for outdoor fun. Families can enjoy picnicking on the Great Lawn, rent rowboats on the serene lake, or explore the Central Park Zoo, home to a variety of exotic animals.
American Museum of Natural History
A trip to the American Museum of Natural History is both educational and entertaining for the whole family. Marvel at the impressive dinosaur skeletons, explore the immersive dioramas showcasing wildlife from around the world, and don't miss the iconic blue whale exhibit. With its interactive displays and engaging programs, this museum guarantees an unforgettable experience.
The Intrepid Sea, Air & Space Museum
Situated on the USS Intrepid, an aircraft carrier from World War II, the Intrepid Sea, Air & Space Museum offers a unique opportunity to delve into military and maritime history. Families can explore the aircraft collection, step inside a space shuttle, and even fly a flight simulator. The museum's interactive exhibits make it a hit with kids of all ages.
Bronx Zoo
For a wild adventure, head to the Bronx Zoo. As one of the largest zoos in the world, it boasts a diverse range of animal species. Families can explore the exhibits featuring lions, tigers, elephants, and more. Don't miss the children's zoo, where little ones can interact with friendly animals and even feed a goat or two.
Children's Museum of Manhattan
Designed specifically for kids, the Children's Museum of Manhattan offers an array of hands-on exhibits and interactive activities. From a child-sized grocery store to a fire truck exploration center, there's something to engage children of all ages. The museum's focus on early childhood development ensures an educational and entertaining experience.
Coney Island
No trip to New York City is complete without a visit to Coney Island. This iconic neighborhood is home to a vibrant boardwalk, thrilling amusement park rides, and classic carnival games. Families can enjoy the famous Cyclone roller coaster, try their luck at Skeeball, or simply soak up the lively atmosphere.
Statue of Liberty and Ellis Island
Embark on a historical journey with a visit to the Statue of Liberty and Ellis Island. Learn about the significance of these landmarks and the immigrant experience through guided tours and exhibits. With family-friendly audio guides available, children can immerse themselves in the history of these iconic sites.
The High Line
The High Line offers a unique perspective on New York City's urban landscape. This elevated park built on an abandoned railway track provides stunning views of the city and the Hudson River. Families can stroll along the beautifully landscaped paths, enjoy public art installations, and participate in family-friendly events held throughout the year.
Empire State Building
Take your family to new heights by visiting the Empire State Building. Ride the elevator to the observatory on the 86th floor and marvel at the panoramic views of the city. The Empire State Building also offers interactive exhibits, allowing visitors to learn about the building's history and construction.
Broadway Shows
Treat your family to a memorable night on Broadway. New York City is renowned for its world-class theater productions, and many shows offer family-friendly performances. From beloved Disney musicals to spectacular stage adaptations of children's books, there's a show to captivate audiences of all ages.
New York Aquarium
Dive into an underwater world at the New York Aquarium. Located in Coney Island, this attraction features a wide range of marine life, including sharks, sea lions, penguins, and colorful tropical fish. Families can enjoy daily shows and feedings while learning about the importance of marine conservation.
Chelsea Piers
Sports-loving families will find endless entertainment at Chelsea Piers. This massive sports complex offers activities such as ice skating, rock climbing, bowling, and even a golf driving range. With classes and programs tailored to all ages and skill levels, there's something for everyone to enjoy.
Brooklyn Bridge Park
Located along the East River, Brooklyn Bridge Park provides a scenic retreat for families. Take a leisurely stroll along the waterfront promenade, rent bicycles, or enjoy a picnic with stunning views of the Manhattan skyline. The park also hosts various family-friendly events, including outdoor movies and live performances.
National September 11 Memorial & Museum
Explore the solemn yet impactful National September 11 Memorial & Museum. This memorial pays tribute to the lives lost during the tragic events of September 11, 2001. Families can learn about the historical context and the stories of bravery through thoughtful exhibits and guided tours. The museum provides an opportunity for reflection and remembrance.
Conclusion
New York City offers an abundance of family-friendly activities that cater to all interests. From the sprawling greens of Central Park to the immersive exhibits in museums and the thrill of amusement parks, there's never a dull moment in the city that never sleeps. Create lasting memories with your family as you explore the best that New York City has to offer.
How much did you like Our detailed 15 Best Family-Friendly Activities in New York City? Review Also, please share these Blogs with your friends on social media.
Related Article –
Family-Friendly Activities in New York City FAQs