Gillson Beach (Illinois)| Where Fun and Relaxation Meet by the Shore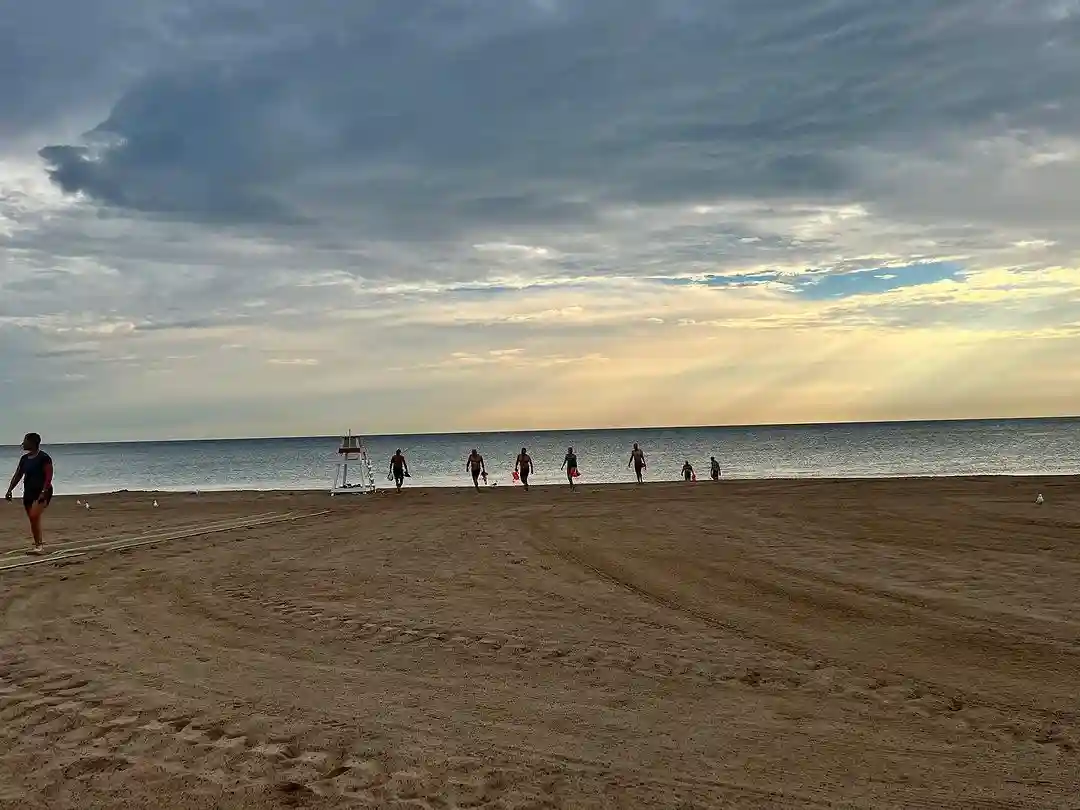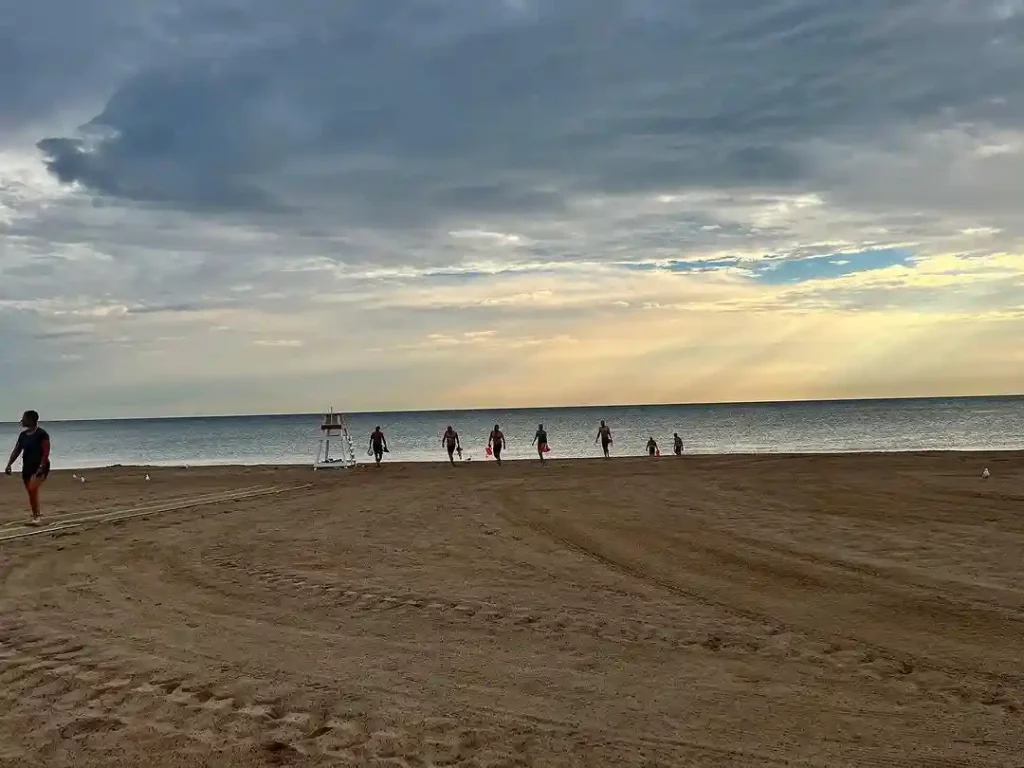 Welcome to Gillson Beach (Illinois), where fun and relaxation meet by the shores of Lake Michigan! In this picturesque destination, you'll discover the perfect blend of excitement and serenity, catering to all ages and preferences.
Whether you're craving a sun-kissed beach day, thrilling water activities, or a tranquil stroll along the shore, Gillson Beach has it all. Get ready to immerse yourself in the wonders of this enchanting destination as we uncover the hidden gems and must-try experiences that await you.
About Gillson Beach & Its Locations
Gillson Beach is nestled within the stunning Gillson Park, situated in the town of Wilmette, Illinois. This beautiful beach spans over a quarter-mile along Lake Michigan's shoreline, offering visitors ample space to enjoy the sun, sand, and water. The beach is meticulously maintained, providing a clean and safe environment for families, friends, and solo travelers alike.
The park surrounding Gillson Beach is equally enchanting, boasting lush greenery, picnic areas, and walking trails. Its strategic location makes it easily accessible, attracting both locals and tourists throughout the year.
How to Reach Gillson Beach
Gillson Beach's accessibility makes it a popular choice for people looking to unwind and bask in the beauty of Lake Michigan. The beach is conveniently located just a short drive from downtown Chicago, making it an ideal day-trip destination.
 By Car: If you prefer traveling by car, the most common route is to take Sheridan Road north from Chicago. Follow Sheridan Road through Evanston and continue until you reach the town of Wilmette. Gillson Park, where the beach is located, will be on your left. There is ample parking available within the park for visitors.
Public Transportation: Gillson Beach is accessible by public transportation, making it an excellent option for those without a car. You can take the Metra Union Pacific North Line train to the Wilmette station. From the station, it's just a short walk to Gillson Beach. Alternatively, you can take a bus to Wilmette and then walk to the beach.
Biking: For those who enjoy cycling, biking to Gillson Beach is a pleasant option. The area has bike-friendly paths and lanes, making the journey both enjoyable and eco-friendly. You can bring your bike on the Metra train or use a bike-sharing service available in the area.
Rideshare Services: Rideshare services like Uber and Lyft operate in the area, providing a convenient and hassle-free way to reach Gillson Beach. Simply request a ride to Gillson Park, and the driver will drop you off at the designated area.
Also, if you are looking best hotels and Homestay deals then we recommended book your hotels and homestay with priceline.com
Once you arrive at Gillson Beach, you'll find well-marked entrances and signs directing you to the beachfront. The beach is typically open from late spring to early fall, so be sure to check the operating hours and seasonal availability before planning your visit.
What is Gillson Beach Most Known for?
Gillson Beach is renowned for its serene and family-friendly atmosphere. Unlike some bustling tourist spots, this beach exudes a sense of tranquility that allows visitors to relax and enjoy the natural beauty surrounding them. The crystal-clear waters of Lake Michigan, coupled with the golden sandy shore, create a picturesque setting that feels like paradise.
One of the standout features of Gillson Beach is the sweeping view of the Chicago skyline across the lake. As the sun sets, the skyline lights up, painting a stunning backdrop for beachgoers to admire and capture memorable photographs.
Activities and Things to Do in Gillson Beach
There's no shortage of activities to enjoy at Gillson Beach, making it an ideal destination for individuals and families seeking adventure and leisure. Here are some exciting activities to try:
1. Swimming and Sunbathing
The calm waters and clean sandy shore make Gillson Beach perfect for swimming and sunbathing. Lifeguards are on duty during peak times, ensuring everyone's safety in the water.
2. Kayaking and Paddleboarding
For water enthusiasts, Gillson Beach offers kayak and paddleboard rentals. Glide along the lake's surface and soak in the tranquility of the surroundings.
3. Picnicking
The well-maintained picnic areas within Gillson Park provide an excellent opportunity for a delightful outdoor meal with family and friends.
4. Nature Walks and Hiking
Explore the scenic walking trails in Gillson Park, connecting you with nature and offering breathtaking views of Lake Michigan.
5. Beach Volleyball
For those seeking a more active beach experience, there are beach volleyball courts where you can join a friendly match.
Attractions Near Gillson Beach
Gillson Beach's proximity to various attractions makes it a fantastic base for further exploration. Here are some nearby places worth visiting:
Baha'i House of Worship: The Baha'i House of Worship, also known as the "Lotus Temple," is a magnificent architectural marvel located near Gillson Beach. Situated within the picturesque suburb of Wilmette, this sacred site is one of only seven Baha'i temples worldwide. Its unique lotus flower-inspired design and stunning gardens draw visitors from all walks of life.
The temple serves as a place of prayer, meditation, and reflection for people of various faiths, offering a peaceful and harmonious atmosphere. Visitors can explore the beautiful gardens, marvel at the intricate craftsmanship of the temple, and learn about the principles and teachings of the Baha'i faith at the visitors' center.
Chicago Botanic Garden: Nature enthusiasts will find solace and beauty at the nearby Chicago Botanic Garden. This expansive garden spans over 385 acres and features a diverse collection of plants, flowers, and landscapes. Stroll through meticulously curated gardens, such as the English Walled Garden, the Japanese Garden, and the Rose Garden, each offering a unique and breathtaking experience. The garden also hosts seasonal exhibitions, educational programs, and events for visitors of all ages. Whether you're an avid gardener or simply appreciate the wonders of nature, the Chicago Botanic Garden provides a serene escape from bustling city life.
Bahai'i Temple Visitors Center: Adjacent to the Baha'i House of Worship, the Bahai'i Temple Visitors Center offers an opportunity to delve deeper into the Baha'i faith and its principles. The center provides informative displays, multimedia presentations, and exhibits that share the history, teachings, and vision of the Baha'i faith. Visitors can gain insights into the faith's commitment to unity, peace, and the essential oneness of all humanity. It's a place where visitors can learn about the Baha'i faith's global efforts to promote unity, social justice, and environmental sustainability.
These nearby attractions add depth and richness to a visit to Gillson Beach. From spiritual enlightenment at the Baha'i House of Worship and its Visitors Center to the tranquil beauty of the Chicago Botanic Garden, exploring these destinations complements the beach experience and offers a well-rounded journey of discovery and relaxation.
Hotels Near Gillson Beach
If you plan to extend your stay, there are several hotels and accommodations nearby, catering to a range of preferences and budgets. Some of the popular options include:
The Homestead: Located within walking distance from Gillson Beach, The Homestead offers a charming and comfortable stay. This hotel provides guests with a cozy ambiance, making it an excellent choice for those seeking a relaxing retreat by the lake. Whether you're traveling alone, with family, or on a romantic getaway, The Homestead caters to various preferences and ensures a pleasant experience during your stay.
Hampton Inn & Suites Chicago-North Shore/Skokie: Situated just a short drive away from Gillson Beach, the Hampton Inn & Suites Chicago-North Shore/Skokie is a modern and well-appointed hotel. With its convenient location, guests have easy access to both the beach and other nearby attractions. The hotel offers a range of amenities, including spacious rooms, complimentary breakfast, and a fitness center, making it an excellent choice for both leisure and business travelers.
Hyatt House Chicago/Evanston: For those seeking a more luxurious stay, the Hyatt House Chicago/Evanston is an ideal option. This upscale hotel is located a short distance from Gillson Beach and offers contemporary rooms and top-notch service. Guests can indulge in the comfort of well-appointed accommodations, enjoy delicious dining options, and take advantage of the hotel's fitness facilities for a rejuvenating stay.
These hotels near Gillson Beach cater to a diverse range of preferences and budgets, providing a variety of choices for visitors looking to extend their stay and explore the beauty of Lake Michigan's shoreline. Whether you prefer a cozy and intimate setting or a more upscale experience, these hotels offer the perfect retreat after a day of sun, sand, and fun at Gillson Beach.
Food to Eat
No beach trip is complete without savoring some delectable treats. Gillson Beach has you covered with various options for a satisfying dining experience:
1. Gillson's Beach Cafe
Located right on the beach, Gillson's Beach Cafe offers delicious snacks, ice creams, and refreshing beverages.
2. The Noodle Cafe
This nearby eatery serves up a delightful array of Asian-inspired dishes, perfect for a quick and flavorful meal.
3. Le Peep Cafe
For breakfast lovers, Le Peep Cafe offers a fantastic selection of breakfast and brunch items to kickstart your day.
Things to Avoid
While Gillson Beach promises an incredible experience, it's essential to be mindful of a few things:
Littering: One of the essential responsibilities when visiting any beach, including Gillson Beach, is to ensure that you dispose of your trash properly. Littering not only spoils the natural beauty of the beach but also poses a threat to the local wildlife. Plastic waste, in particular, can be harmful to marine animals and birds if ingested. To keep Gillson Beach clean and protect its ecosystem, always use the designated trash bins provided and avoid leaving any trash behind.
Disturbing Wildlife: Gillson Beach and its surrounding park are home to various wildlife species, both on land and in the water. It is crucial to respect their natural habitat and avoid disturbing them during your visit. While it might be tempting to get closer to animals or birds for a photo, doing so can cause stress and disrupt their natural behavior. Observe wildlife from a respectful distance and resist the urge to feed them, as human food can be harmful to animals and alter their foraging habits.
Sun Safety: Spending time at the beach means being exposed to the sun's rays, which can be both enjoyable and potentially harmful. To protect yourself from sunburn and reduce the risk of skin damage, it is essential to practice sun safety. Apply sunscreen with a high SPF before going to the beach, and reapply it every few hours, especially if you've been swimming. Wearing protective clothing, such as a wide-brimmed hat and UV-blocking sunglasses, can also shield you from the sun's intense rays. Staying hydrated by drinking plenty of water is crucial, particularly on hot days, to prevent dehydration.
By being mindful of these three points, you can help preserve the beauty of Gillson Beach and ensure a safe and enjoyable experience for yourself and others. Respect for the environment and its inhabitants is key to maintaining the natural wonders that Gillson Beach has to offer.
Conclusion
Gillson Beach in Illinois is more than just a beach; it's a destination that fosters cherished memories of fun and relaxation by the serene waters of Lake Michigan. With its picturesque setting, a wide range of activities, and nearby attractions, Gillson Beach has something to offer everyone.
So, whether you're seeking an adventurous kayak ride, a leisurely sunbathing session, or a tranquil stroll along the shore, Gillson Beach is the place where all your beach dreams come true.
How much did you like Our Detailed Gillson Beach (Illinois)| Where Fun and Relaxation Meet by the Shore? Review Also, please share these Blogs with your friends on social media.
Recommended
Gillson Beach Map Locations
Gillson Beach FAQ