Discover Kalmus Beach in Barnstable, MA: Your Guide to Parking and Directions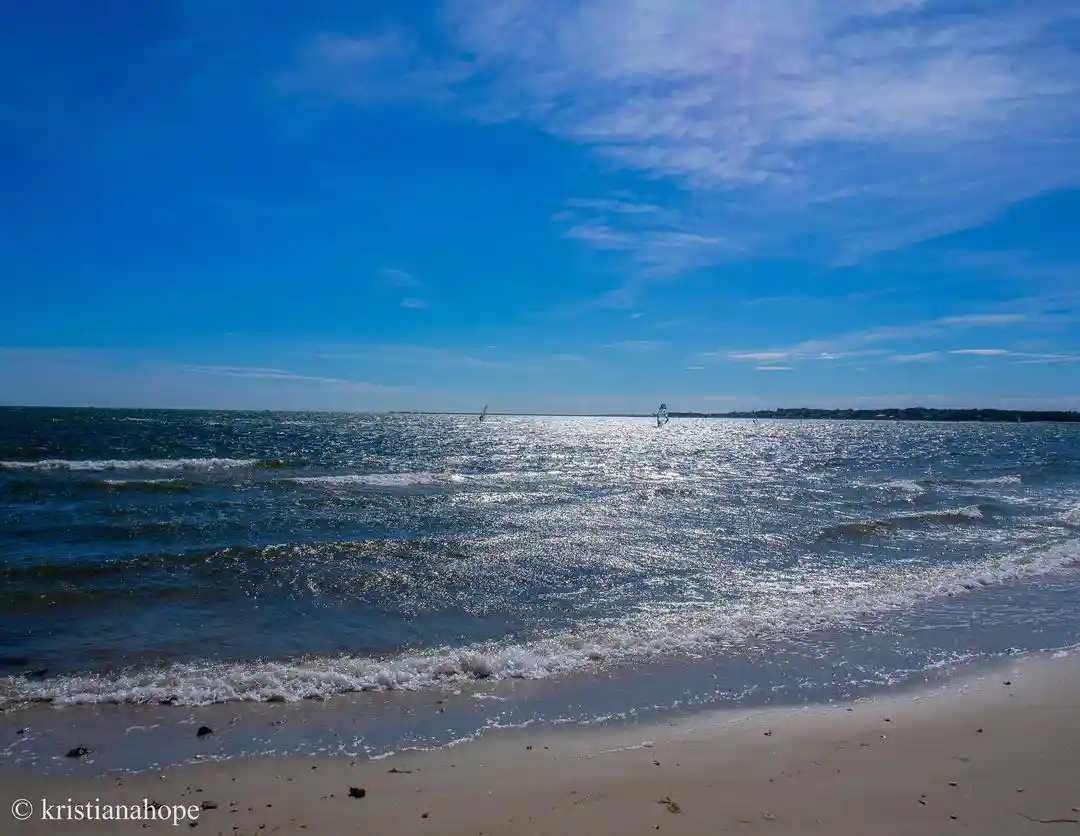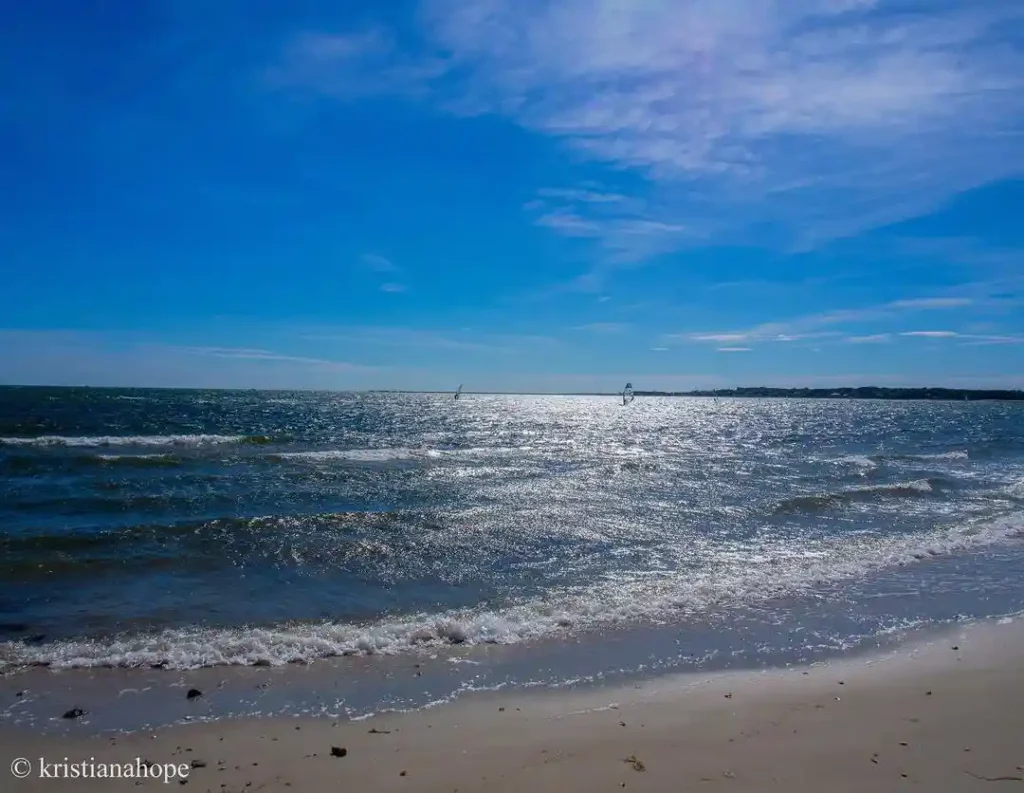 Are you ready to embark on a journey to one of Cape Cod's most captivating destinations? Look no further than Kalmus Beach in Barnstable, Massachusetts. With its pristine shoreline, panoramic views of Nantucket Sound, and a blend of relaxation and adventure, Kalmus Beach is a paradise for beachgoers of all kinds.
Whether you're a water sports enthusiast seeking thrills, a sun seeker craving the perfect tan, or a nature lover yearning for serenity, Kalmus Beach has something remarkable to offer. Let's dive into the details and uncover the beauty and excitement that await you at this coastal oasis.
About Kalmus Beach & Its Locations
Kalmus Park Beach is a picturesque haven nestled in the heart of Barnstable, Massachusetts. With its pristine shoreline and panoramic vistas of Nantucket Sound, this beach offers a blend of relaxation and adventure that appeals to all types of visitors. The beach is part of the larger Kalmus Park area, making it a hub for not only beach enthusiasts but also those seeking recreational opportunities.
Situated at Barnstable, MA 02601, United States, Kalmus Park Beach's convenient address ensures easy accessibility. Its location makes it an ideal spot for soaking up the sun, engaging in water sports, or simply unwinding amidst nature's beauty.
Also, if you are looking best hotels and Homestay deals then we recommended book your hotels and homestay with priceline.com
Getting There: How to Reach Kalmus Beach & Parking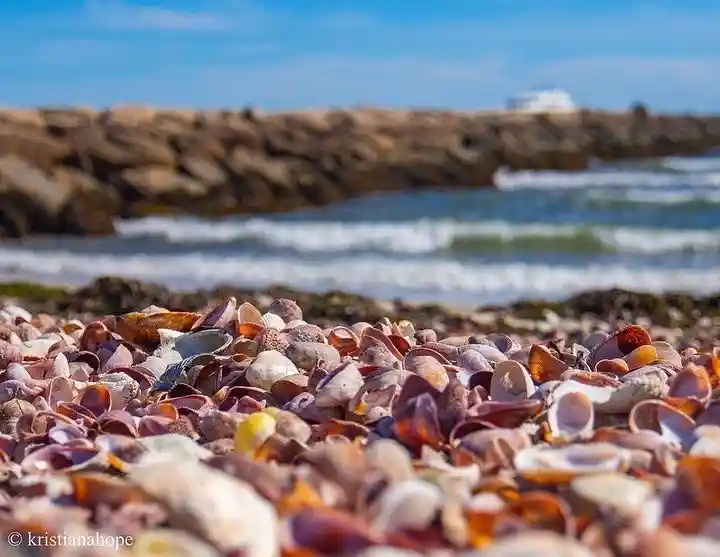 Getting to Kalmus Beach is a straightforward process, whether you're driving or opting for public transportation. The beach's convenient location at Kalmus Park Beach, Barnstable, MA 02601, United States ensures easy access for visitors coming from near and far. Here's a breakdown of the various transportation options:
By Car:
Driving to Kalmus Beach is a popular choice for many visitors due to the flexibility and convenience it offers. Here are the step-by-step directions to reach the beach:
From Route 6 (Mid-Cape Highway): Take Exit 6 and head south on Route 132 toward Hyannis.
Continue on Route 132: Follow Route 132 until you reach the intersection with South Street.
Turn Left onto Ocean Street: Take a left onto Ocean Street, and you'll find Kalmus Park Beach on your right.
Parking: There are designated parking areas near the beach. Be sure to check for parking regulations and fees, especially during peak seasons.
By Public Transportation:
For those who prefer to use public transportation, there are options available to reach Kalmus Beach:
Bus Services: The Cape Cod Regional Transit Authority (CCRTA) operates bus services that connect various towns on Cape Cod. Look for routes that pass through Barnstable and provide access to Kalmus Beach.
Hyannis Transportation Center: The Hyannis Transportation Center serves as a major hub for regional bus services. From there, you can explore options to reach Kalmus Beach.
Biking: Cape Cod is known for its bike-friendly paths. If you're an avid cyclist, consider biking to Kalmus Beach and taking advantage of the bike racks available for secure parking.
Taxi and Ride-Sharing:
Taxis and ride-sharing services are available in the area and can provide convenient transportation to Kalmus Beach. Simply provide the address, and the driver will take you to your destination.
| | |
| --- | --- |
| Parking Options |   |
| • Metered Parking | Look for metered parking spaces near the beach. Bring quarters for meters and watch for time limits. |
| • Public Parking Lots | Check for public parking lots nearby. They might have daily fees; pay at payment stations. |
| • Street Parking | Explore free or non-metered street parking, following parking rules and signs. |
| | |
| --- | --- |
| Parking Fees |   |
| Non-residents | Pay around $20 for daily parking. Verify current rates before visiting. |
Why is it called Kalmus Beach?
The name "Kalmus Beach" holds a significant connection to the history of the area. It pays homage to Marcus Kalmus, an influential figure in Barnstable's past. Known for his contributions to the local community, the beach was named in honor of his legacy. This connection adds an extra layer of depth and meaning to the beach's identity.
What is Kalmus Beach Famous For?
Kalmus Beach has earned fame for its exceptional water sports opportunities, particularly windsurfing and kiteboarding. The combination of consistent breezes and the gentle Nantucket Sound creates a perfect setting for these exhilarating activities. The beach's reputation as a hub for water sports has led to the hosting of competitions and events that attract enthusiasts from near and far.
Top Things to Do: Activities, Things to Do in Kalmus Beach
When visiting Kalmus Beach, a plethora of activities await:
Windsurfing and Kiteboarding: The beach's ideal wind conditions make it a haven for windsurfing and kiteboarding enthusiasts.
Beach Lounging: Bask in the sun's warmth and relax on the soft sands, listening to the soothing rhythm of the waves.
Picnicking: Enjoy a leisurely beachfront picnic with family and friends, surrounded by nature's beauty.
Beachcombing: Explore the shoreline and discover seashells, unique rocks, and treasures washed ashore.
Sunset Views: Capture the mesmerizing beauty of the sunset as it paints the sky with hues of gold and orange.
Visual Delight: Kalmus Beach Photos
Attraction Points Near Kalmus Beach
Kalmus Beach is conveniently located near several attractions that enhance the overall experience of your trip:
Barnstable Harbor: Explore the charming harbor area, replete with quaint shops, cozy cafes, and breathtaking views.
Barnstable Village: Immerse yourself in the town's rich history as you stroll through its streets lined with historic architecture.
Barnstable Historical Society Museum: Enrich your understanding of the town's past through engaging exhibits that tell its story.
Rules and Regulations at Kalmus Beach
To ensure the safety and enjoyment of all visitors, Kalmus Beach adheres to a set of guidelines:
Beach Etiquette: Respect fellow beachgoers by maintaining a clean and considerate environment.
Pet Policies: Follow the beach's rules regarding pets, ensuring the safety and comfort of all visitors.
Responsible Waste Disposal: Dispose of trash and waste properly to protect the beach's natural beauty.
Food to Eat: Must-Try Dish
 Lobster Roll: A classic New England favorite, a lobster roll is a delicious sandwich made with fresh lobster meat mixed with mayonnaise and seasonings, served in a soft bun. It's a quintessential coastal dish.
Fried Clams: Enjoy crispy and tender fried clams. They're a popular seafood treat in the area and often served with tartar sauce or lemon wedges.
Fish and Chips: This dish features battered and fried fish served with French fries. It's a comforting and satisfying meal, especially after a day at the beach.
New England Clam Chowder: Alongside Cape Cod clam chowder, you can also try New England clam chowder, a creamy soup with clams, potatoes, onions, and a touch of bacon. It's a local favorite.
Blueberry Pie: If you're looking for something sweet, try a slice of blueberry pie. Cape Cod is known for its blueberries, and a blueberry pie is a delightful treat.
Seafood Boil: If you're with a group, consider indulging in a seafood boil. It's a feast of various seafood like shrimp, crab, clams, and corn, all cooked together with flavorful spices.
Oysters: If you enjoy oysters, you're in the right place. Many restaurants in coastal areas offer fresh oysters on the half shell, often with different sauces.
Remember, these dishes might vary depending on the restaurant or eatery you visit, but they're all part of the local culinary experience. Enjoy exploring the local flavors and trying new dishes during your time near Kalmus Beach!
Conclusion
 In the heart of Barnstable, Massachusetts, you'll find Kalmus Park Beach – a place that's all about relaxation and adventure. Whether you love water sports, relaxing on the sand, exploring history, or simply enjoying the beauty of the sunset, Kalmus Beach has something special for everyone. So, if you're looking for a place to unwind, have fun, and make memories, Kalmus Beach is waiting for you!
How much did you like Our Detailed Discover Kalmus Beach in Barnstable, MA: Your Guide to Parking and Directions? Review Also, please share these Blogs with your friends on social media.
Recommended
Kalmus Beach Map Directions
Kalmus Beach Most Asked Questions (FAQs)