Things to Do in Miramar Beach, Florida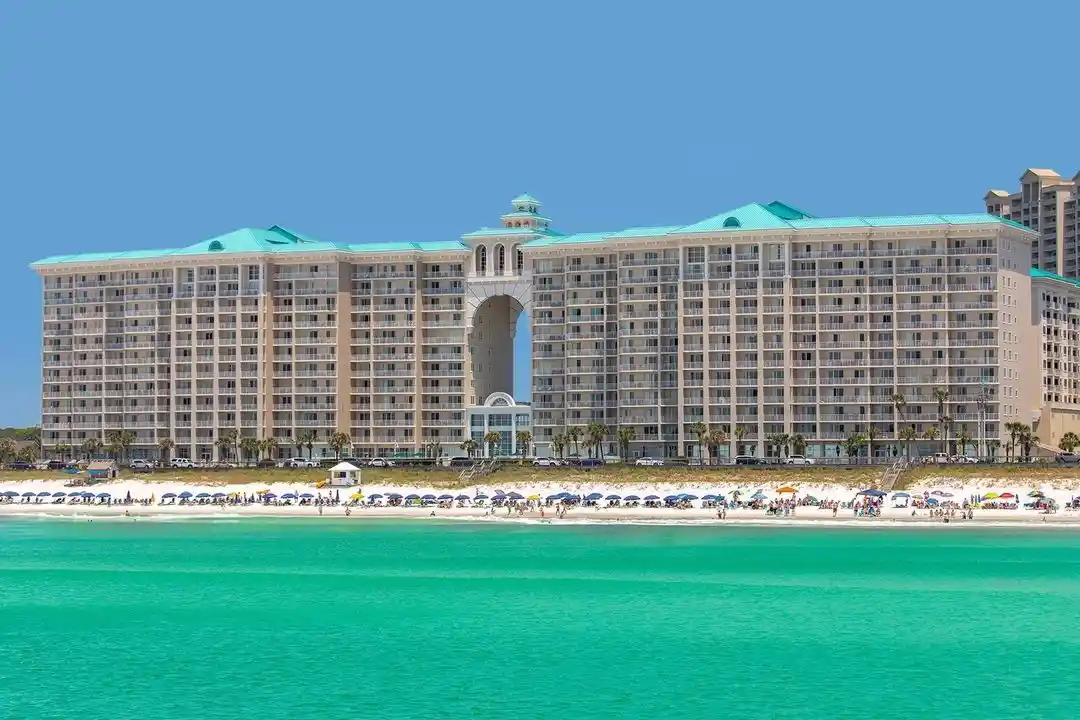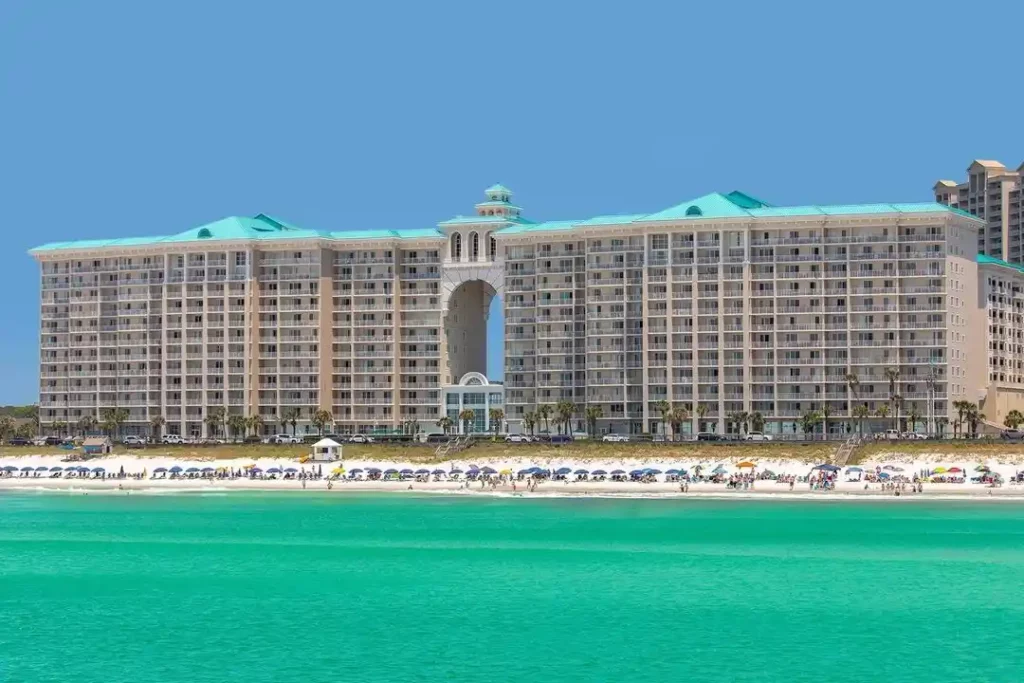 Miramar Beach, Florida, is a stunning coastal destination that offers visitors a wide range of exciting activities and attractions. Whether you're a nature lover, a beach enthusiast, or an adventure seeker, Miramar Beach has something for everyone. In this article, we will explore the top things to do in Miramar Beach, providing you with an unforgettable experience in this beautiful coastal paradise.
Enjoy the Pristine Beaches
Miramar Beach boasts some of the most breathtaking beaches in Florida. Spend your days relaxing on the soft white sand, soaking up the sun, and taking refreshing dips in the turquoise waters of the Gulf of Mexico. Whether you prefer a quiet spot to unwind or a lively beach with beach bars and water sports, Miramar Beach has it all.
Indulge in Water Sports
For those seeking an adrenaline rush, Miramar Beach offers a plethora of water sports activities. Try your hand at jet skiing, parasailing, paddleboarding, or kayaking. Feel the thrill as you ride the waves or soar high above the beach, taking in panoramic views of the coastline. The warm waters and favorable weather conditions make Miramar Beach the perfect place for water sports adventures.
Explore the Natural Wonders
Miramar Beach is surrounded by natural beauty, and there are several ways to explore and appreciate it. Embark on a scenic hike or bike ride along the Timpoochee Trail, a paved path that stretches along the coastline, offering stunning views of the Gulf. Alternatively, take a boat tour to discover the vibrant marine life, including dolphins and sea turtles, or visit nearby state parks for hiking, picnicking, and wildlife spotting.
Shop and Dine at Destin Commons
If you're in the mood for some retail therapy or delicious dining experiences, head to Destin Commons. This open-air lifestyle center features a variety of shops, boutiques, and restaurants. Browse through the latest fashion trends, unique gifts, and home décor items. Afterward, treat yourself to a mouthwatering meal at one of the many restaurants, ranging from casual eateries to upscale dining establishments.
Tee Off at Championship Golf Courses
Miramar Beach is a golfer's paradise, boasting several world-class golf courses. Challenge your skills and enjoy a round of golf at courses designed by renowned architects. The picturesque surroundings, well-manicured fairways, and challenging holes make Miramar Beach an ideal destination for golf enthusiasts of all skill levels.
Visit the Silver Sands Premium Outlets
For bargain hunters and fashion lovers, a visit to the Silver Sands Premium Outlets is a must. This outdoor shopping center features over 100 designer and brand-name stores, offering incredible deals on a wide range of products. From clothing and accessories to home goods and electronics, you're sure to find fantastic discounts on your favorite brands.
If You are planning to visit the USA and looking for the best flight booking from your destination then, So we recommend you book your flight from Qatar Airways or Emirates
Experience Deep-Sea Fishing
Miramar Beach is a premier destination for deep-sea fishing enthusiasts. Charter a fishing boat and venture into the open waters of the Gulf of Mexico for an unforgettable fishing experience. Test your skills against game fish such as marlin, snapper, grouper, and amberjack. Whether you're a seasoned angler or a beginner, the waters off Miramar Beach provide ample opportunities for a thrilling day of fishing.
Discover the Local Cuisine
No visit to Miramar Beach is complete without savoring the local cuisine. From fresh seafood caught daily to Southern delicacies, the area offers a diverse culinary scene. Indulge in succulent shrimp, mouthwatering crab cakes, or perfectly grilled fish. Don't forget to try the famous key lime pie for a sweet and tangy treat that will leave you craving more.
Relax at World-Class Resorts
Miramar Beach is home to luxurious resorts that offer unparalleled comfort and relaxation. Unwind by the pool, enjoy rejuvenating spa treatments, or take advantage of the resort's amenities, including fitness centers, tennis courts, and golf courses. Pamper yourself with a tropical cocktail as you soak in the breathtaking views and experience the ultimate in relaxation.
Attend Festivals and Events
Throughout the year, Miramar Beach hosts a variety of festivals and events that showcase the area's vibrant culture and community spirit. From music festivals and art exhibitions to food and wine events, there's always something happening in Miramar Beach. Check the local event calendar to see what's taking place during your visit and join in the festivities.
Explore Nearby Destinations
While Miramar Beach has plenty to offer, it's also conveniently located near other popular destinations. Take a short drive to the neighboring city of Destin and explore its charming harbor, dine at waterfront restaurants, or go on a dolphin-watching cruise. Additionally, the picturesque communities along the scenic Highway 30A, such as Seaside and Rosemary Beach, are worth a visit for their unique charm and coastal beauty.
Engage in Family-Friendly Activities
Miramar Beach is an excellent destination for a family vacation. Engage in fun-filled activities such as miniature golf, go-kart racing, or visiting amusement parks. Take the little ones to interactive museums and educational centers where they can learn while having a great time. Miramar Beach offers endless opportunities for family bonding and creating cherished memories.
Enjoy Nightlife and Entertainment
When the sun sets, Miramar Beach comes alive with vibrant nightlife and entertainment options. Head to beachfront bars and restaurants for live music performances, karaoke nights, and DJ sets. Dance the night away or simply relax with a cocktail in hand as you enjoy the laid-back atmosphere and beachfront views.
Immerse Yourself in Watersports
Apart from the typical water sports, Miramar Beach offers unique experiences for water enthusiasts. Try your hand at flyboarding, a thrilling activity that propels you above the water using water jet propulsion. Stand-up paddleboard yoga is another exciting option for those looking to enhance their balance and core strength while enjoying the serene waters of Miramar Beach.
Conclusion
Miramar Beach, Florida, is a treasure trove of exciting activities and attractions. From pristine beaches and water sports adventures to shopping, dining, and exploring the natural wonders, this coastal paradise has it all. Whether you're seeking relaxation, adventure, or family fun, Miramar Beach guarantees an unforgettable experience. Plan your visit today and create lasting memories in this charming Florida destination.
Miramar Beach Map Locations
How much did you like Our detailed Gooseberry Beach: A Secluded Haven for Beach Lovers? Review Also, please share these Blogs with your friends on social media.
Recommended
Miramar Beach FAQ