Northern Lights in Finland: How to See the Best Northern Lights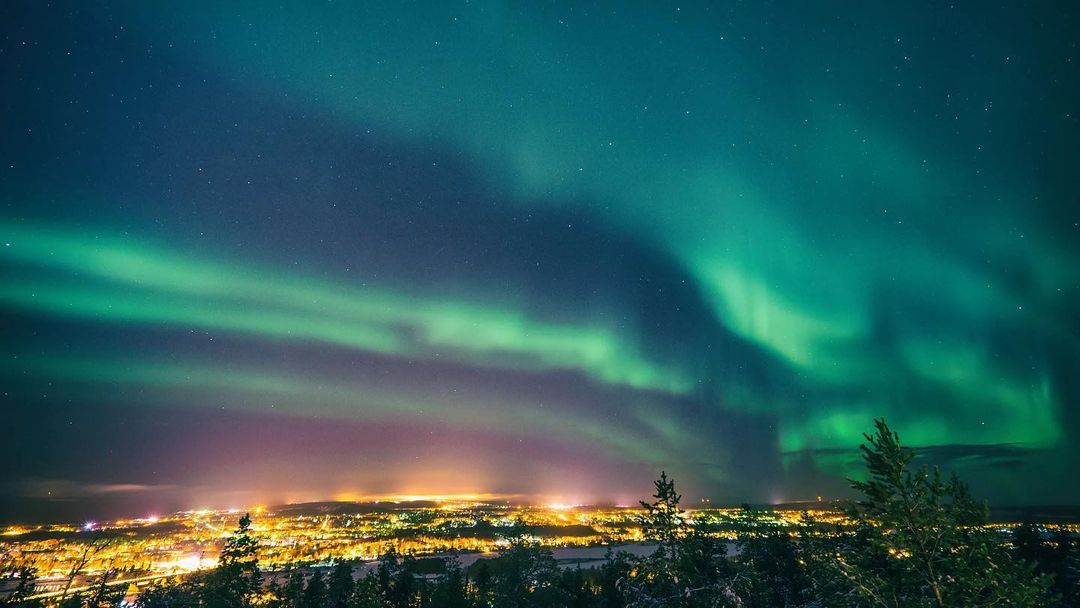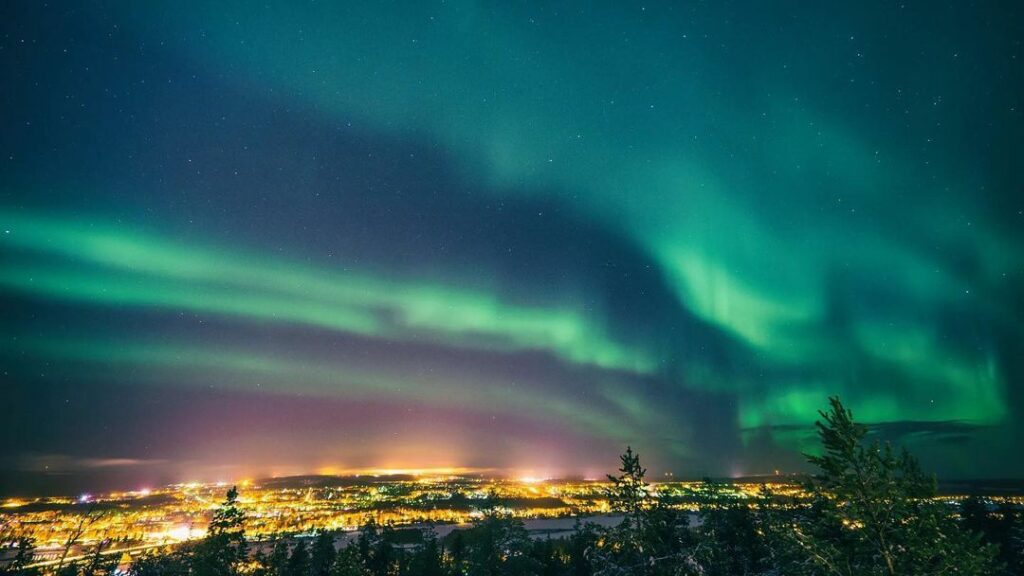 Welcome to the breathtaking world of the Northern Lights in Finland! If you're an adventure seeker or a nature enthusiast, witnessing the mesmerizing dance of the Northern Lights is an experience that should be on your bucket list. Finland, with its pristine wilderness and optimal viewing conditions, offers some of the best opportunities to witness this natural phenomenon.
In this article, we'll explore everything you need to know about the Northern Lights in Finland, including the best places to see them, the ideal time to visit, tips for maximizing your experience, and much more.
About Northern Lights in Finland
The Northern Lights, also known as the Aurora Borealis, is a spectacular natural light display caused by the interaction of charged particles from the sun with the Earth's atmosphere. Finland, situated in the auroral zone, offers optimal conditions for viewing this awe-inspiring phenomenon.
With its vast wilderness, minimal light pollution, and favorable geographic location, Finland provides an ideal stage for the Northern Lights to paint the night sky with vibrant hues of green, purple, and pink.
How to Take Tours of the Best Northern Lights in Finland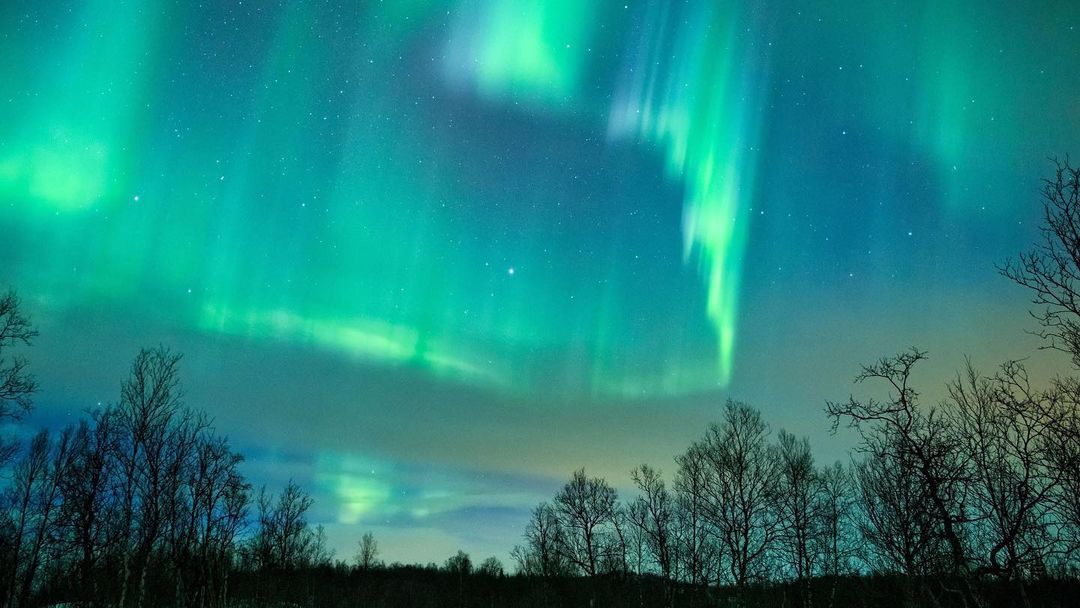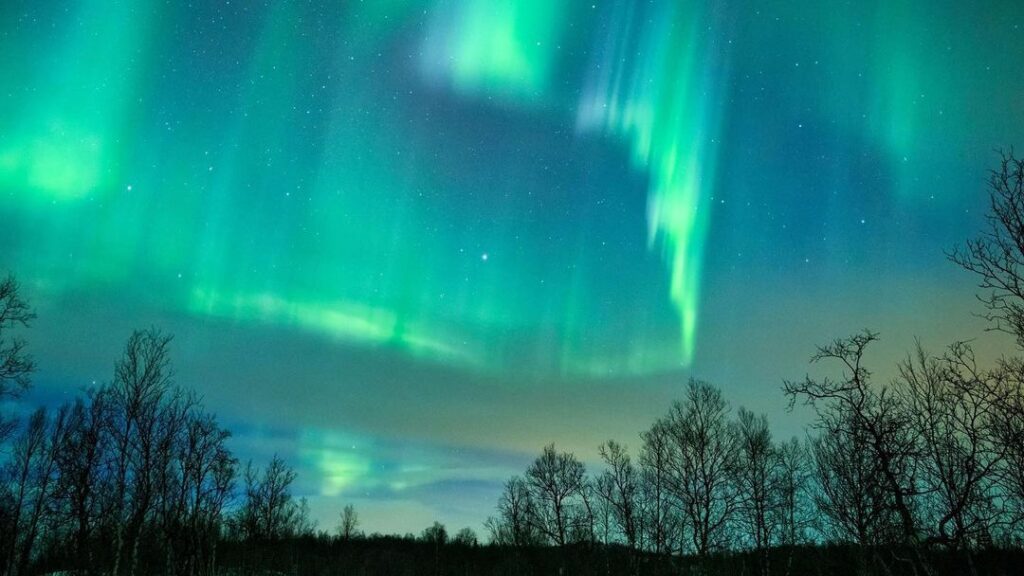 If you're eager to witness the Northern Lights in Finland, taking a guided tour is highly recommended. These tours offer expert guidance, ensuring you have the best chance of encountering the magical display.
Knowledgeable guides will take you to prime viewing locations and provide insights into the science and folklore surrounding the Northern Lights. Additionally, tour operators often provide amenities such as warm clothing, transportation, and photography tips, enhancing your overall experience.
What month is best to see Northern Lights in Finland?
To maximize your chances of witnessing the Northern Lights in Finland, it's crucial to visit during the optimal months. The Northern Lights are visible in Finland from late August to early April, with peak viewing season typically occurring between September and March.
During this period, the nights are longer, and the sky is darker, providing better conditions for spotting the Northern Lights. However, it's important to note that the Aurora is a natural phenomenon, and its appearance can be unpredictable. Patience and flexibility are key when planning your visit.
The 10 Best Places to See the Northern Lights in Finland
Rovaniemi: The capital of Finnish Lapland, Rovaniemi offers a convenient base for Northern Lights enthusiasts. You can combine your Aurora hunt with a visit to the magical Santa Claus Village and experience the unique charm of the Arctic Circle.
Saariselkä: Nestled amidst the pristine wilderness of Finnish Lapland, Saariselkä is renowned for its stunning landscapes and excellent Northern Lights visibility. It also offers various winter activities like husky sledding and snowshoeing.
Kemi: Located on the Gulf of Bothnia, Kemi is a picturesque town that provides fantastic opportunities to witness the Northern Lights. Don't miss the chance to explore the famous SnowCastle, a magnificent snow and ice structure.
Oulanka National Park: This national park, situated in northeastern Finland, offers a tranquil and untouched environment, perfect for experiencing the Northern Lights in all their glory. The park's diverse landscapes and frozen waterfalls make for a truly unforgettable experience.
Ivalo: Situated in the Inari region, Ivalo is a gateway to Finland's Arctic wonders. With its remote location and pristine wilderness, Ivalo provides excellent chances to witness the Northern Lights while immersing yourself in the beauty of Lapland.
Kittilä: Home to the popular Levi Ski Resort, Kittilä is not only a winter sports enthusiast's paradise but also a great place to observe the Northern Lights. After a day on the slopes, cozy up in a glass igloo and marvel at the dancing lights above.
The Lofoten Islands: Although not technically in Finland, these Norwegian islands are easily accessible from Finnish Lapland and offer incredible Northern Lights displays. The dramatic landscapes and picturesque fishing villages make the Lofoten Islands a photographer's dream.
Luosto: Nestled in the heart of Finnish Lapland, Luosto is a charming village known for its pristine nature and excellent Northern Lights viewing opportunities. Immerse yourself in the tranquility of this winter wonderland and witness the Aurora in all its glory.
Utsjoki: Situated in the northernmost part of Finland, Utsjoki is a remote and sparsely populated area that boasts remarkable Northern Lights displays. Its untouched wilderness and Arctic beauty provide an unforgettable experience.
Sodankylä: Known for its Dark Sky Park, Sodankylä offers pristine night skies and excellent opportunities to witness the Northern Lights. Visit the nearby Sodankylä Geophysical Observatory to learn more about the scientific aspects of this mesmerizing phenomenon.
Activity and Things to Do
While chasing the Northern Lights is undoubtedly the highlight of any trip to Finland, there are plenty of other activities and attractions to enhance your experience. Here are some popular options:
Husky Safaris: Embark on an exhilarating husky safari through the Arctic wilderness and experience the thrill of gliding through snow-covered landscapes guided by a team of energetic huskies.
Snowmobile Adventures: Hop on a snowmobile and venture into the snowy wilderness, exploring remote trails and enjoying the breathtaking winter scenery.
Ice Fishing: Try your hand at ice fishing, a traditional Finnish activity. Drill a hole in a frozen lake, drop your line, and patiently wait for a fish to bite. It's a serene and rewarding experience.
Sauna Rituals: Immerse yourself in Finnish culture by indulging in a traditional sauna experience. After a day in the cold, unwind in the comforting warmth and embrace this cherished Finnish tradition.
Tips for Maximizing Your Northern Lights Experience
To make the most of your Northern Lights adventure in Finland, keep the following tips in mind:
Patience is Key: The Northern Lights are a natural phenomenon, and their appearance is not guaranteed. Be prepared to wait patiently and allow several nights for the best chances of spotting the Aurora.
Dress Warmly: Finland's winters can be extremely cold, especially when stargazing at night. Layer up with thermal clothing, hats, gloves, and warm boots to stay comfortable and enjoy the experience to the fullest.
Check the Weather: Cloudy skies can obstruct the view of the Northern Lights. Monitor the weather forecast and choose nights with clear or partly cloudy conditions for the best viewing opportunities.
Avoid Light Pollution: Head to remote locations away from city lights to minimize light pollution. The darker the sky, the more vibrant the Northern Lights will appear.
Capture Memories: Bring your camera and tripod to capture stunning photographs of the Northern Lights. Experiment with different exposure settings and long exposure times for the best results.
Stay Updated: Follow local Aurora forecasts and seek advice from experienced guides. They have the knowledge and expertise to lead you to the best viewing spots based on real-time information.
Which Northern Lights are better in Norway or Finland?
Both Norway and Finland offer incredible opportunities to witness the Northern Lights. The choice between the two ultimately depends on personal preferences and travel logistics. Finland, with its vast wilderness and optimal viewing conditions, is known for its reliable and frequent Northern Lights displays.
The Finnish Lapland region, in particular, provides a magical backdrop for experiencing the Aurora Borealis. On the other hand, Norway's Lofoten Islands and Tromsø are renowned for their dramatic landscapes and stunning Northern Lights displays.
Ultimately, whether the Northern Lights are better in Norway or Finland is subjective and depends on factors such as accessibility, preferred activities, and personal preferences for scenery. Both countries offer unique and unforgettable experiences, so it's worth considering your individual interests when choosing your destination.
Capturing the Northern Lights: Photographing Tips to Capture in Finland
Photographing the Northern Lights can be a challenging yet rewarding endeavor. To capture the beauty of the Aurora Borealis in Finland, consider the following tips:
Use a Tripod: Stability is crucial for capturing sharp and clear images of the Northern Lights. Use a sturdy tripod to keep your camera steady during long exposures.
Use Manual Mode: Switch your camera to manual mode to have full control over the exposure settings. Adjust the aperture, shutter speed, and ISO to capture the best possible image in low-light conditions.
Wide-Angle Lens: Opt for a wide-angle lens with a low aperture (e.g., f/2.8 or lower) to capture a wider field of view and gather more light.
Long Exposures: Experiment with longer exposure times, typically between 10 and 30 seconds, to capture the vibrant colors and delicate movements of the Northern Lights. Adjust the shutter speed accordingly to avoid overexposure.
Manual Focus: Set your camera to manual focus and focus on infinity (∞) or use the live view function to fine-tune the focus manually. The Northern Lights are typically located at a considerable distance, so focusing on infinity ensures sharpness.
Avoid Light Pollution: Head to darker locations away from artificial light sources to minimize light pollution and capture clearer images of the Northern Lights.
Experiment and Have Patience: Photography is an art, and capturing the perfect Northern Lights photo requires experimentation and patience. Play with different settings, compositions, and framing to create unique and captivating images.
Safety and Precautions
While witnessing the Northern Lights in Finland is a magical experience, it's essential to prioritize safety. Here are some safety tips and precautions to keep in mind:
Dress Appropriately: Finland's winter temperatures can be extreme, so dress warmly in layers to protect yourself from the cold. Don insulated clothing, hats, gloves, and thermal boots to stay comfortable during your Aurora adventure.
Inform Others: Let someone know about your plans and itinerary, especially if you're venturing into remote areas. This ensures that someone is aware of your whereabouts and can assist if needed.
Stay on Designated Paths: When exploring outdoor areas, stick to designated paths and trails to minimize the risk of accidents or getting lost. Respect nature and follow any guidelines or regulations provided by tour operators or authorities.
Follow Guide Instructions: If you're taking a guided tour, listen to and follow the instructions provided by your guide. They are experienced professionals who prioritize your safety and can provide valuable insights into the environment.
Be Mindful of Wildlife: Finland's wilderness is home to various wildlife, including reindeer and arctic foxes. Respect their natural habitat and observe them from a safe distance. Do not disturb or feed the animals.
Check Weather Conditions: Before embarking on any outdoor activities, check the weather conditions and forecasts. Unfavorable weather, such as heavy snowfall or strong winds, can affect visibility and pose risks.
Nearby Accommodation Facilities
To enhance your Northern Lights experience, consider staying in accommodations that offer proximity to prime viewing locations. Here are some options:
Aurora Glass Igloos: Experience the Northern Lights from the comfort of a glass igloo, such as the Kakslauttanen Arctic Resort in Saariselkä. These unique accommodations provide panoramic views of the night sky, allowing you to witness the Aurora from the warmth of your own cozy space.
Lapland Hotels: Lapland offers a range of hotels that cater to Northern Lights enthusiasts. Some hotels, like the Arctic SnowHotel & Glass Igloos in Rovaniemi, provide dedicated Aurora viewing areas and wake-up services to ensure you don't miss the magical display.
Wilderness Lodges: Consider staying in wilderness lodges located in remote areas for an immersive experience. These lodges, such as Nellim Wilderness Hotel in Ivalo, offer comfortable accommodations and are often situated in areas with minimal light pollution, making them ideal for Northern Lights viewing.
Sámi Villages: Immerse yourself in the local culture by staying in traditional Sámi villages, such as Inari or Utsjoki. These villages often offer accommodations ranging from cozy cabins to cultural experiences, providing a unique perspective on life in the Arctic.
Things to Avoid
To ensure a smooth and enjoyable Northern Lights experience, here are a few things to avoid:
Light Pollution: Steer clear of areas with excessive light pollution, such as cities or heavily populated areas. These areas can diminish the visibility of the Northern Lights. Opt for remote locations with minimal artificial light.
Overexposure to Cold: While it's essential to embrace the winter weather, avoid overexposure to extreme cold temperatures for extended periods. Dress appropriately and take breaks indoors to warm up and prevent frostbite or hypothermia.
Disrupting Wildlife: Respect the natural environment and wildlife. Avoid disturbing animals or venturing too close to their habitats. Observe from a safe distance and minimize your impact on the ecosystem.
Relying Solely on Smartphone Cameras: While smartphones can capture beautiful images, they often struggle in low-light conditions. For the best results, bring a dedicated camera with manual controls and a tripod to capture the Northern Lights' true beauty.
Conclusion
The Northern Lights in Finland offer an extraordinary spectacle that words can hardly do justice. With its pristine wilderness, optimal viewing conditions, and a wide array of activities, Finland is a dream destination for witnessing the awe-inspiring Aurora Borealis.
From the enchanting Finnish Lapland to remote locations like Sodankylä and Ivalo, each place offers its unique charm and magical experiences.
Immerse yourself in the beauty of Finland's Arctic landscapes, be patient, and let the Northern Lights weave their colorful tapestry across the night sky.
Whether you're a seasoned traveler or embarking on your first adventure, witnessing the Northern Lights in Finland is an experience that will stay with you forever.
How much did you like Our detailed insider Northern Lights in Finland: How to See the Best Northern Lights. Review Also, please share these Blogs with your friends on social media.
Related Post:-
Northern Lights in Finland FAQs