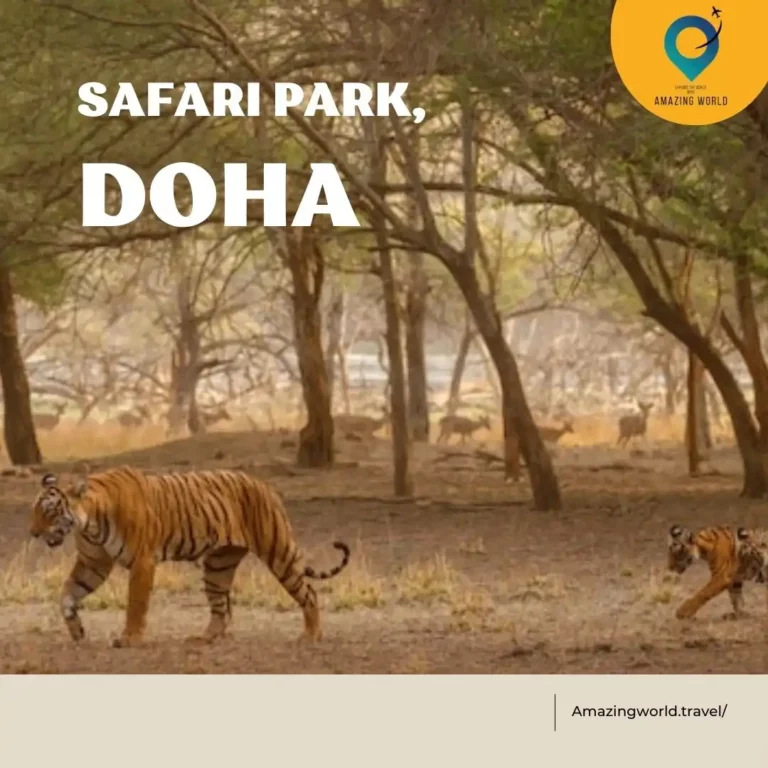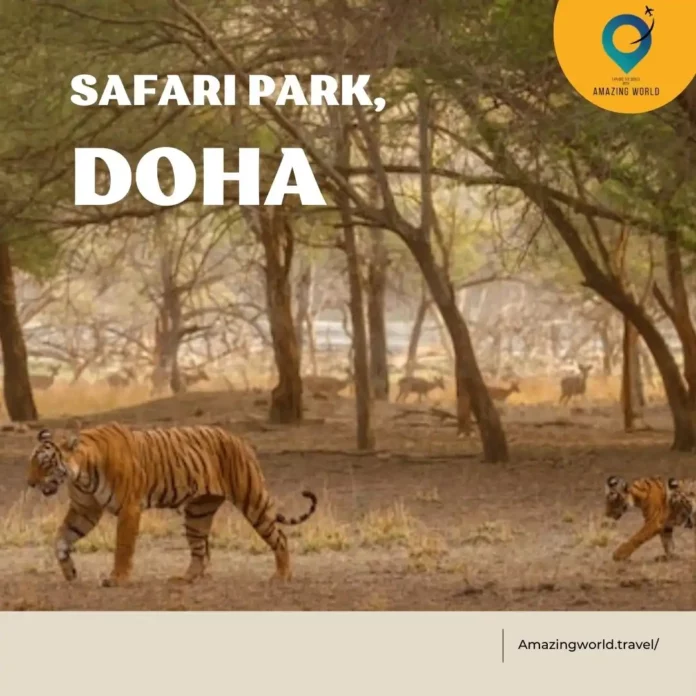 Why Qatar's Doha Safari Park is a must-see for animal lovers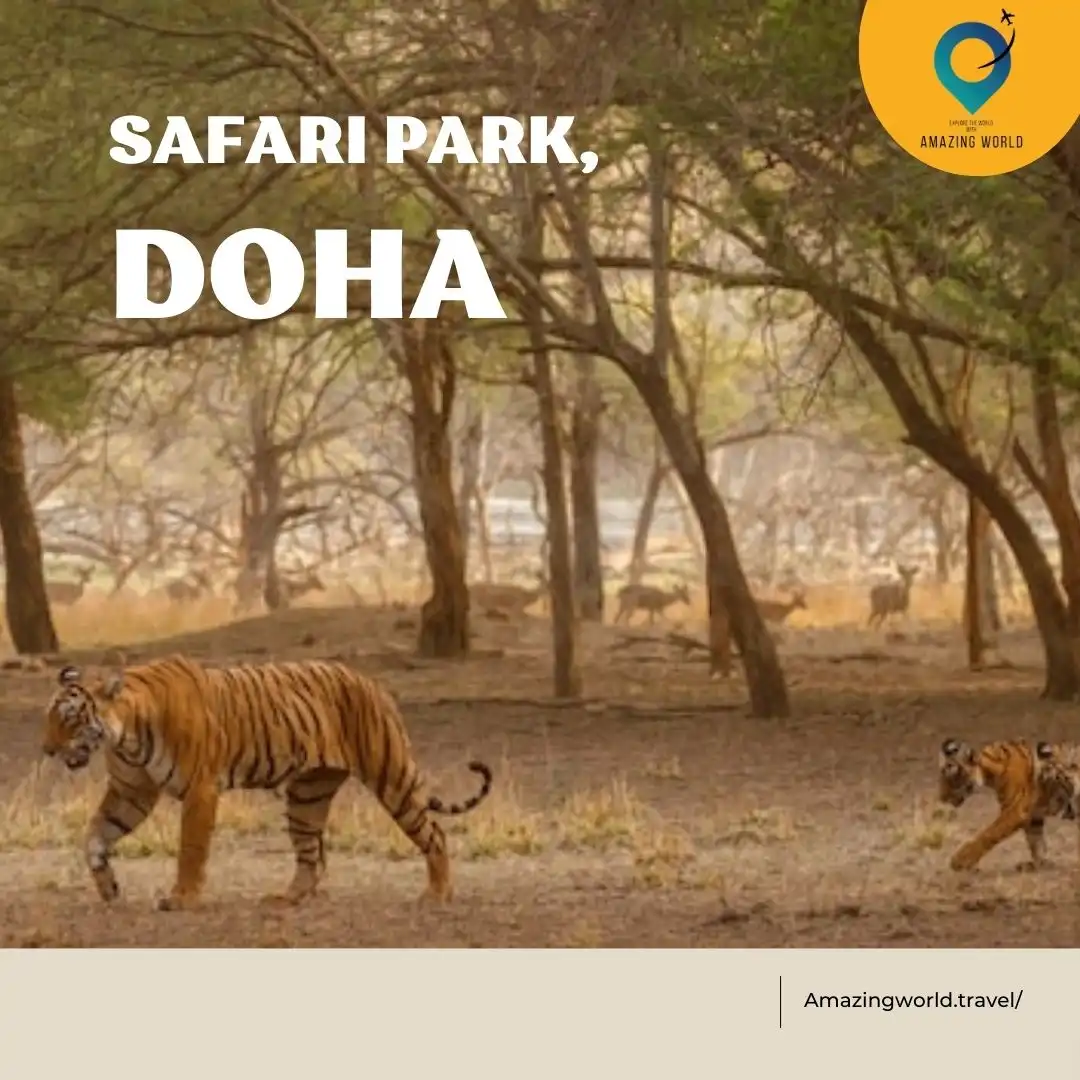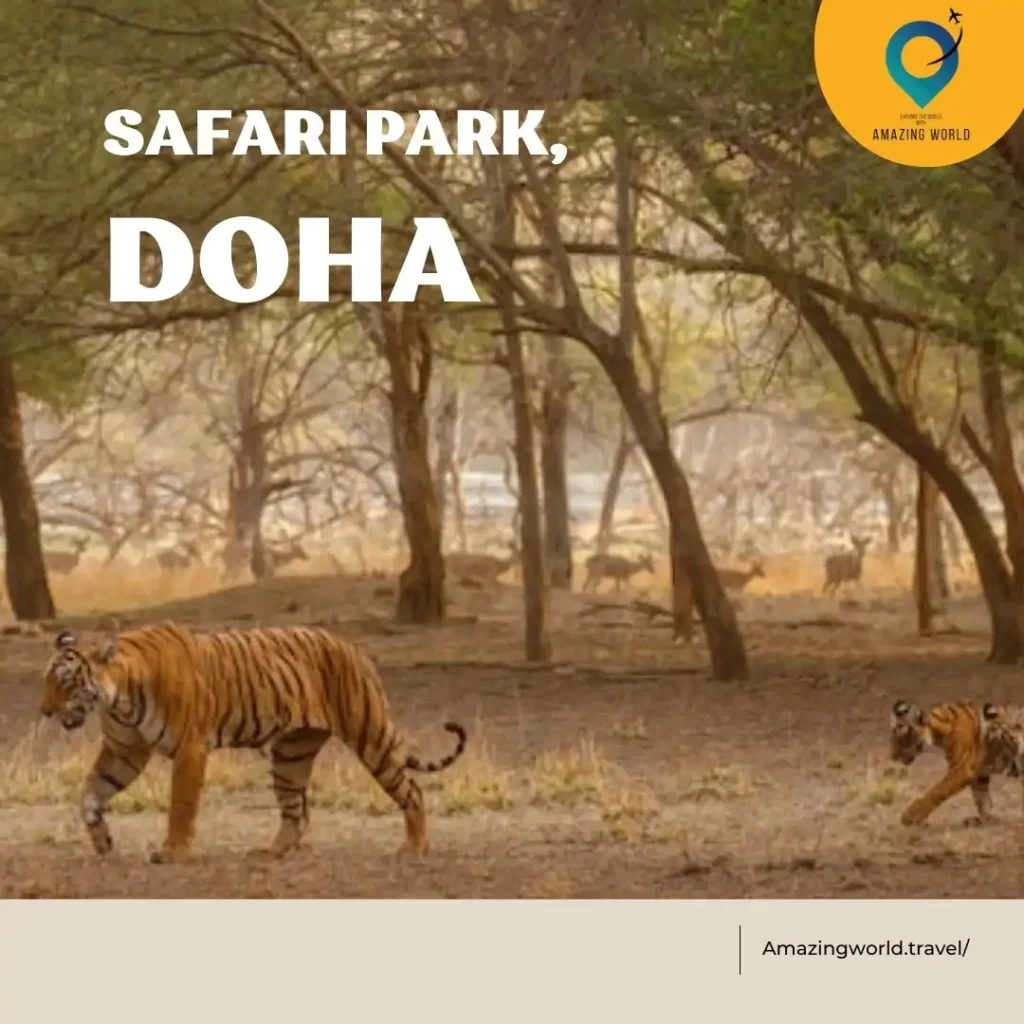 Qatar's Doha Safari Park is a must-see for animal lovers. With over 1,000 animals from around the world, the park is home to some of the most exotic creatures on earth. From lions and tigers to elephants and gorillas, there's something for everyone at Doha Safari Park.
Animal lovers will be in their element at Qatar's new Doha Safari Park. For anyone passionate about visiting a zoo, this is the place to be in. Plus, it's a great way to learn about different cultures and their native animals. So, if you're looking for an amazing animal experience, be sure to check out Qatar's Doha Safari Park!
Doha Safari Park Qatar
The Al DWD Safari Park in Qatar is comprised of two distinct sections; the following is information pertinent to each of those sections.
1-Al Shamal Road is the first part of DWD Park. It covers about 18 square kilometers and is well-known for its beautiful agriculture and wide range of marine, birds, reptiles, animals, and even wild animals. People can come here to see the beautiful animals up close.
2-The second part of Qatar's DWD Park is just as impressive as the first. The second part of the park is famous for seeing animals. It is 25 square kilometers big, and visitors can see thousands of big and small animals jumping and eating grass in the area. Doha Safari Park Qatar is a great place for animal lovers of all ages.
What to expect at the Doha Safari Park
The Doha Safari Park is a world-class facility that offers visitors the opportunity to see a variety of different animals up close. The park is home to many different species of birds, reptiles, and mammals, and visitors can expect to see a wide variety of wildlife during their visit. In addition to the animal exhibits, the Doha Safari Park also features several interactive activities and educational programs. Visitors can learn about the different animals that call the park home, and they can also take part in hands-on activities that will teach them more about the park's environment and its conservation efforts.
Ticket price for Doha Safari Park
The Doha Safari Park offers a variety of programs for visitors to enjoy. The safari tour is a 4–5-hour program that includes a guided tour of the park, as well as the opportunity to see the animals up close. The cost of the safari tour is 200 Qatari for adults and children, and 150 Qatari for kids also the park offers Snack and beverages as well while the trip the ticket price
The park also offers several other programs, including a campfire program, night safari tours, and educational programs. Prices for these programs vary depending on the program length and the number of participants.
Opening Hours of Doha Safari Park
Doha Safari Park is now open to the public every weekend!
The park gates will open at 1:30 pm and the first trip will start at 2:30 pm.
Please be sure to arrive at least one hour before your desired trip time to allow for check-in and security procedures.
If You are planning to visit Indonesia and looking for the best flight booking from your destination to indonesia then, So we recommend you book your flight with Singapore Airlines or Malaysia airlines
The Adventure Park and animal enclosures
The Adventure Park is home to a variety of animals, from lions and tigers to bears and reptiles. Visitors can get up close and personal with these amazing creatures, learning about their habitats and diets. The animal enclosures are designed to replicate the animals' natural environments as much as possible, and there are plenty of opportunities to feed and pet the animals.
Also, Read- Best places to visit Qatar
Where to stay
Doha Safari Park is home to many different animals from all over the world. When planning a visit, it is important to consider where you will stay. There are many different hotels and resorts in the area that offer a variety of amenities.
For those who want to be close to the action, there are several hotels located within the park itself. These hotels offer easy access to all of the park's attractions, making them a convenient option for families with young children.
For those who prefer a more relaxed atmosphere, there are also several resort hotels located nearby. These resorts offer a wide range of activities, including golf, tennis, and swimming. Regardless of your budget or preferences, there is sure to be a hotel or resort that is right for you.
If you are looking to book budget-friendly hotels, resorts, Airport Taxis, cars, etc. So, we recommend you book your stay from Booking.com you will get plenty of deals along with verified hotels and a homestay.
If You are looking for a luxury experience with family, then we recommend you book your luxury stay with Radisson Hotels.
The food courts
Safari Park offers its visitors a chance to take a break from the heat and enjoy a cooling snack or beverage at one of the safari-themed food courts. The food court staff are all experts in preparing safari cuisine, and they are passionate about providing visitors with an authentic safari experience.
The food courts offer a variety of safari-themed snacks and beverages, including safari-style pizzas, wraps, and salads. In addition, the safari park provides a wide selection of safari-themed games and activities for children. The safari park is an excellent place to learn about the culture and cuisine of Africa, and the food courts are an essential part of this experience.
Things to Avoid at Doha Safari Park
Conclusion
Doha Safari Park is a huge and beautiful park located in Qatar. The park is home to many different types of animals, making it a must-see destination for animal lovers. Whether you're interested in observing lions up close or spotting giraffes from a distance, Doha Safari Park has something for everyone. Plus, the park staff are knowledgeable and happy to answer any questions you may have about the animals living there. If you're looking for an exciting and educational adventure, be sure to visit Doha Safari Park!
Qatar's Doha Safari Park Map Locations
How much did you like Our detailed Why Qatar's Doha Safari Park is a must-see for animal lovers Review Also, please share these Blogs with your friends on social media.
Recommended