10 Must-Download Personal Safety Apps For Solo Travelers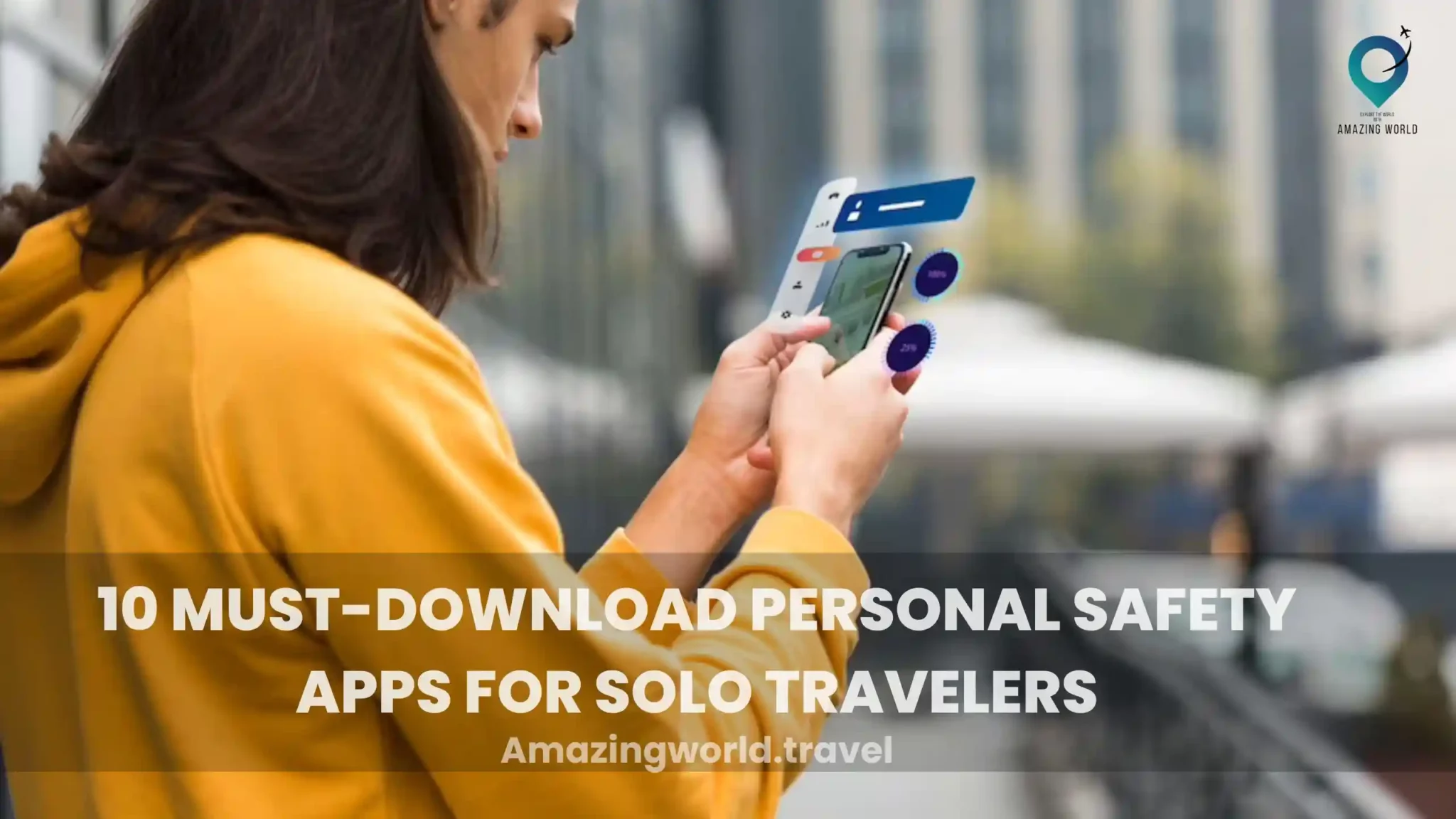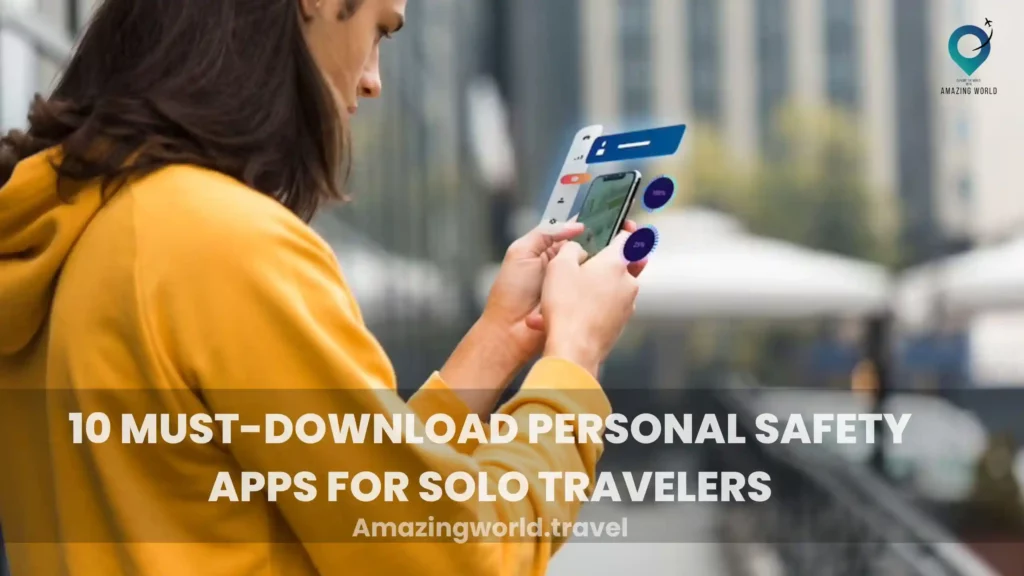 Solo travel can be an exhilarating and empowering experience, but it's important to prioritize personal safety while exploring new destinations. Thankfully, in this digital age, there are numerous mobile apps specifically designed to enhance the safety and security of solo travelers.
These apps offer a range of features and benefits, from emergency SOS alerts to location tracking and safety guides. In this article, we will introduce you to 10 must-download personal safety apps that can provide you with peace of mind during your solo adventures.
TripWhistle Global SOS
TripWhistle Global SOS is a comprehensive personal safety app that offers a wide range of features to ensure your safety while traveling alone. This app allows you to access emergency services and contact local authorities with just a few taps.
It provides real-time safety alerts, offers a built-in SOS button, and enables you to share your location with trusted contacts. With TripWhistle Global SOS, you can navigate unfamiliar destinations with confidence, knowing that help is just a touch away.
bSafe
bSafe is a popular personal safety app that utilizes cutting-edge technology to keep solo travelers safe. One of its notable features is the "Follow Me" function, which allows your trusted contacts to track your location in real time. In case of an emergency, you can activate the SOS alarm, which sends an alert to your chosen contacts along with your location details. bSafe also offers a "Fake Call" feature, providing an added layer of security in uncomfortable situations.
SafeTrek
SafeTrek is an app specifically designed to address personal safety concerns. With SafeTrek, you can arm the app and hold your thumb on the screen's sensor while walking alone in potentially unsafe areas.
If you release your thumb without entering your unique PIN, the app automatically contacts emergency services and shares your location. This discreet feature ensures that help is on the way without drawing attention to yourself.
TripLingo
TripLingo is more than just a language learning app; it also offers several personal safety features. This app provides access to safety phrasebooks, which can be useful in communicating with locals during emergencies or uncomfortable situations.
Additionally, TripLingo offers a "Culture Crash Course" that provides essential safety tips and cultural insights specific to your destination. This app is a valuable companion for solo travelers looking to bridge language and cultural barriers.
GeoSure
GeoSure is a reliable app that provides real-time safety scores for various locations worldwide. The app utilizes advanced algorithms and crowd-sourced data to assess the safety of a specific area.
With GeoSure, you can check the safety rating of your destination before arrival, and it also offers neighborhood-specific safety information. This app empowers solo travelers with valuable insights to make informed decisions about their safety.
Watch Over Me
Watch Over Me is an app that offers a unique approach to personal safety. With this app, you can set a timer and select emergency contacts who will be notified if you do not check in within the specified time frame.
Watch Over Me uses your phone's sensors to detect if you fall or experience a sudden change in movement, triggering an alert to your emergency contacts. It's a useful app for solo travelers engaging in outdoor activities or exploring remote areas.
Circle of 6
Circle of 6 is an app designed with social safety in mind. It allows you to select six trusted contacts who can be reached instantly in case of an emergency. With just two taps on the screen, you can send a pre-programmed message to your selected contacts, informing them of your location and requesting assistance. Circle of 6 is an excellent app for solo travelers who want to maintain close connections with their trusted network while on the go.
Uber/Lyft
While not specifically designed for personal safety, ride-hailing apps like Uber and Lyft offer valuable safety features for solo travelers. These apps allow you to book a ride with a few taps on your smartphone, eliminating the need to rely on public transportation or walk alone at night. Additionally, ride-hailing services provide a digital trail of your journey, ensuring that your whereabouts are known.
RedZone Map
RedZone Map is a comprehensive safety app that provides real-time crime data and alerts for various locations. This app utilizes artificial intelligence to analyze crime statistics, giving you valuable insights into the safety of your surroundings. With RedZone Map, you can plan your routes wisely, avoiding high-crime areas and ensuring a safer solo travel experience.
Sitata
Sitata is a travel safety app that offers a range of features to keep solo travelers informed and prepared. The app provides real-time travel advisories, health risks, and safety alerts specific to your destination.
Sitata also offers a "Check-In" feature that allows you to share your location with your trusted contacts, giving them peace of mind about your safety. With Sitata, you can stay informed and make informed decisions to ensure a smooth and secure solo travel experience.
Conclusion
As a solo traveler, your personal safety should always be a top priority. Fortunately, with the advancement of mobile technology, there are numerous personal safety apps available to assist you during your solo adventures.
From emergency SOS alerts and location tracking to safety guides and real-time crime data, these apps offer valuable features to enhance your safety and provide peace of mind. Downloading and utilizing the recommended apps can significantly contribute to a safer and more enjoyable solo travel experience.
How much did you like Our detailed 15 Tips for Solo Camping and Hiking for Women? Review Also, please share these Blogs with your friends on social media.
Related Article –
Safety Apps For Solo Travelers FAQs