Treehouse Museum: Planning Your Trip with a Step-by-Step Guide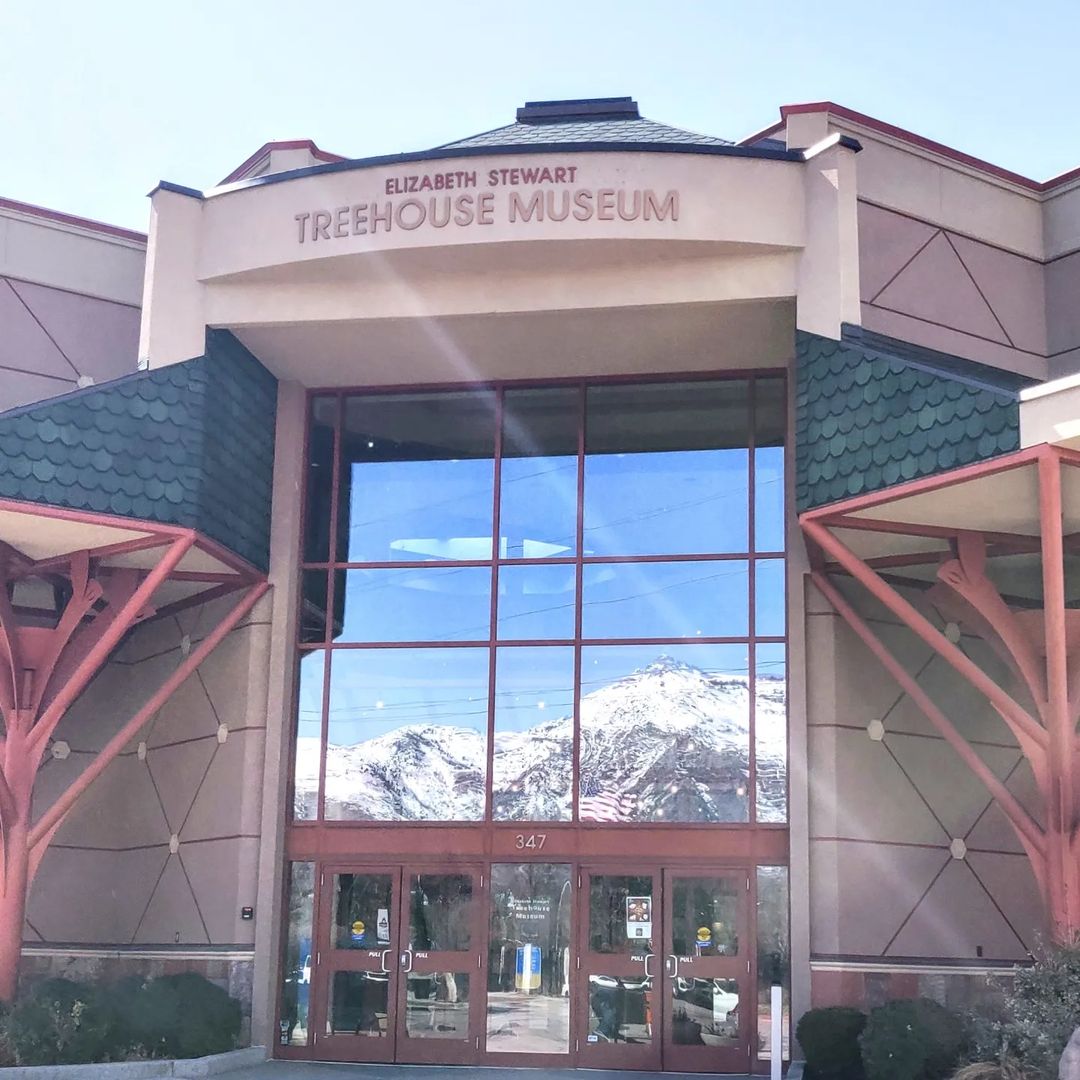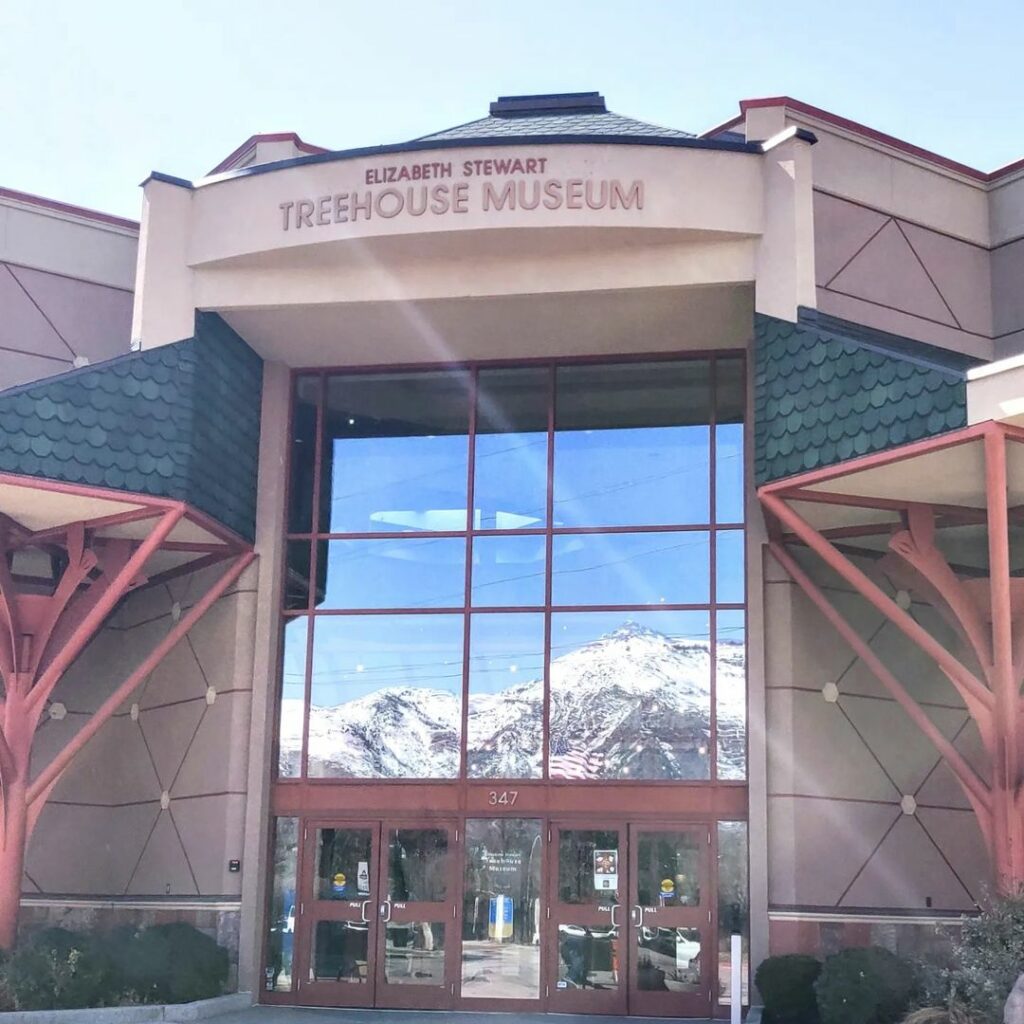 Are you looking for a fun and unique way to spend quality time with your family? Look no further than the Tree House Museum! Our family recently went on an adventure to this magical place, filled with interactive exhibits and hands-on activities that left us with memories that will last a lifetime. Join us as we share our experience at the Tree House Museum and give you tips on making the most out of your visit. Get ready for some family fun!
What is Treehouse?
A treehouse is a special building built up in a tree, or attached to the trunk or branches of a tree. It's usually made just for fun, and kids especially love playing in treehouses! Treehouses can be really simple or really complex, depending on what you want.
Some treehouses are just simple platforms with railings, while others have multiple levels and even rooms with things like electricity and running water. Some people even live in their treehouses or rent them out as vacation rentals!
Treehouses are popular because they're unique and fit in with the natural surroundings. They're a great way to have fun and get in touch with nature at the same time!
Ogden, Utah treehouse museum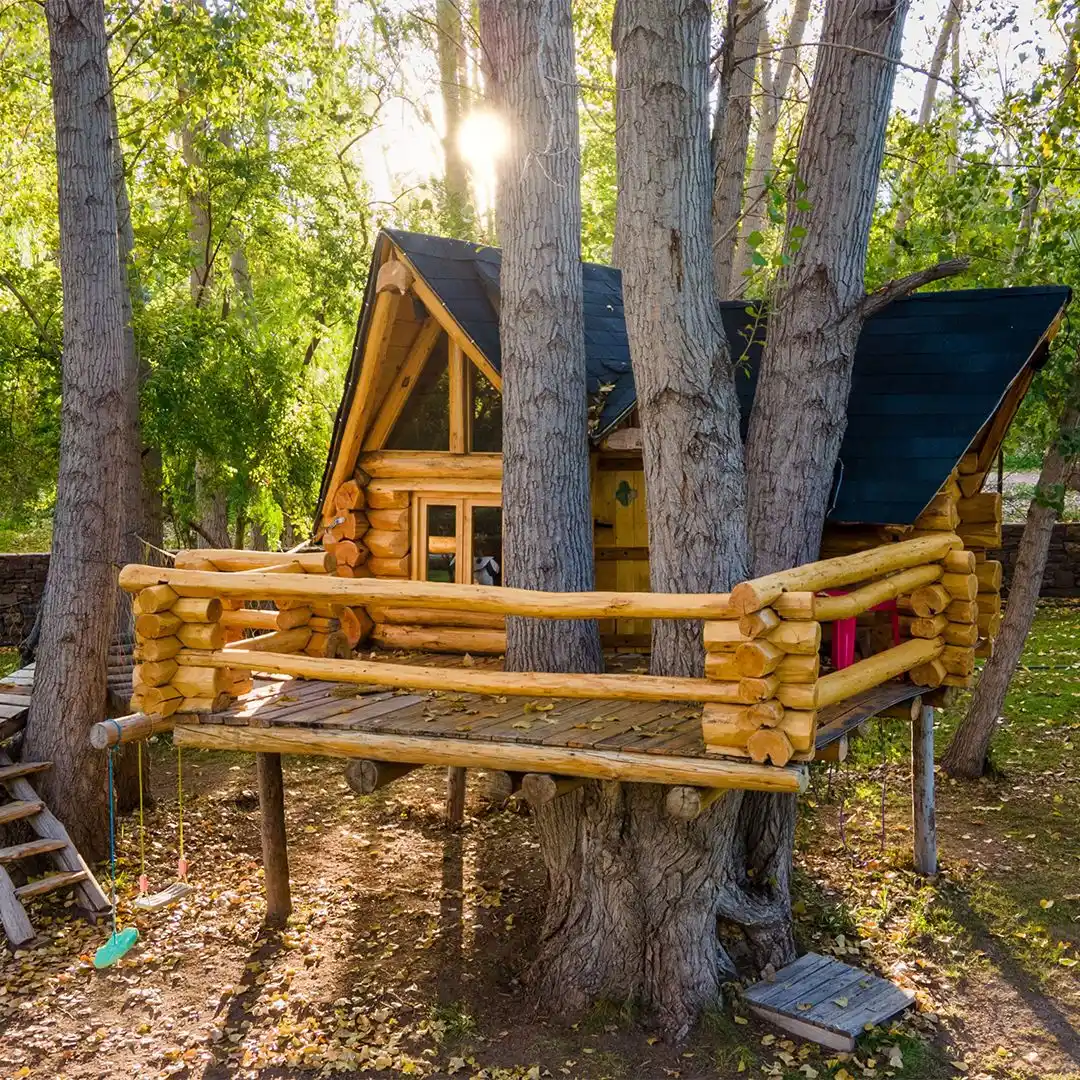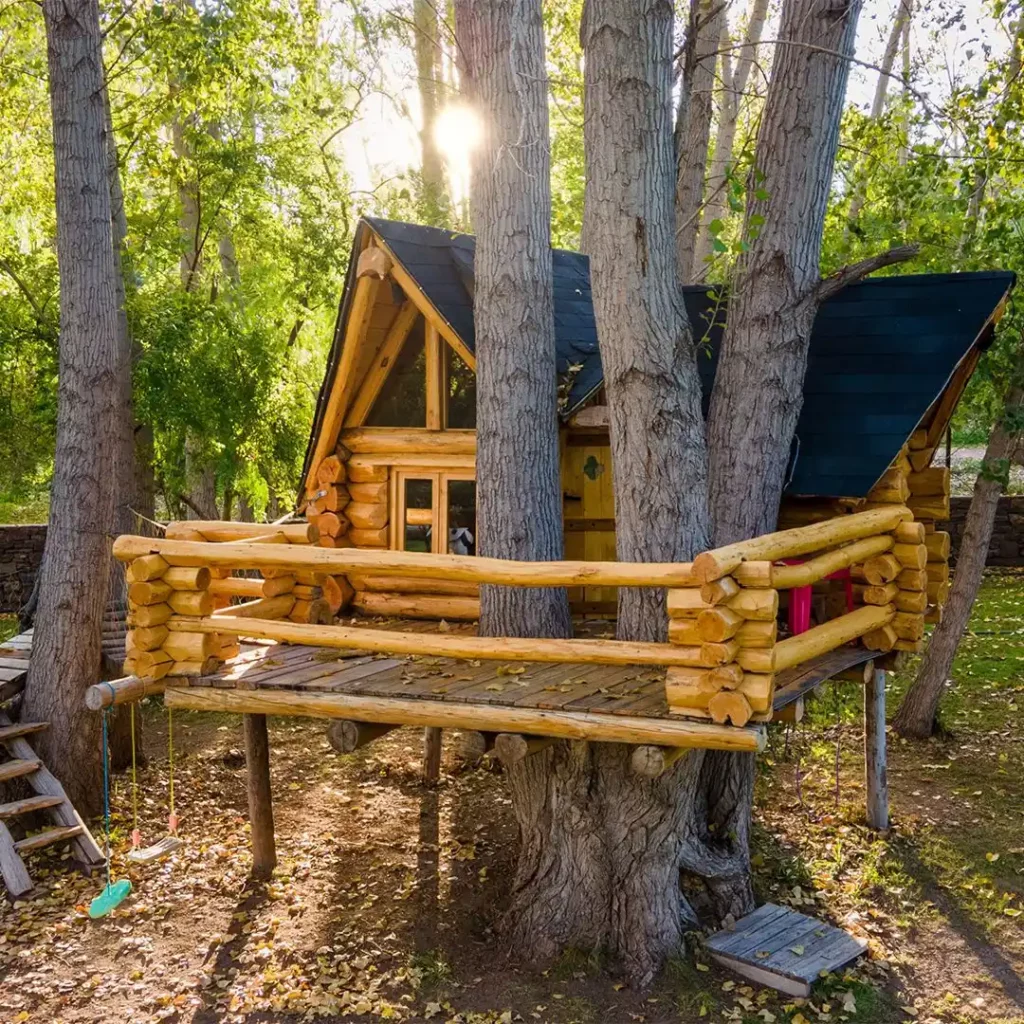 The Treehouse Museum is a one-of-a-kind children's museum located in Ogden, Utah. It combines children's literature, storytelling, and play to create a unique and engaging experience for visitors of all ages. The museum aims to promote literacy and education while providing a fun and interactive environment for children to learn and explore.
The Treehouse Museum is housed in a beautiful historic building that features multiple levels of exhibits and play areas. The exhibits are designed to be interactive and encourage children to use their imaginations. Visitors can participate in hands-on activities, attend Storytime, and explore themed exhibits throughout the museum.
The Treehouse Museum also hosts special events throughout the year, including author visits, holiday celebrations, and more. The museum offers a variety of programs for schools and groups, including field trips and workshops. Additionally, the museum has a membership program that provides exclusive access and benefits to members.
The Treehouse Museum is a non-profit organization and relies on the support of donors and volunteers to continue its mission. The museum's unique approach to learning and exploration has earned it a reputation as one of the best children's museums in the country. A visit to the Treehouse Museum is an opportunity to create lasting memories and inspire a love of learning in children.
Pricing And Timing of the Treehouse Museum
Hours of Operation:
Tuesday-Saturday: 10 am-5 pm
Sunday: 12 pm-5 pm
Admission Prices:
Adults: $8.00
Children: $8.00
Children under 1: Free admission
Please note that hours and pricing may be subject to change, so it's always best to check the museum's website or call ahead to confirm before planning your visit.
What to Expect at the Treehouse Museum
Assuming you would like a detailed description of what one can expect when visiting the Tree House Museum, here is some information that may be useful.
The Treehouse Museum is open from 10 am to 4 pm Monday through Saturday, and 1 pm to 4 pm on Sundays. Admission is $7 for adults, $5 for children ages 3-12, and free for children under 3.
The museum features a variety of interactive exhibits designed for children. These exhibits include a tree house that kids can climb, a puppet theater, a music room, and an art studio. In addition, there is also a gift shop and a cafe on site.
Activities for Kids and Adults
The Tree House Museum offers a variety of activities for both kids and adults. For kids, there are interactive exhibits that teach about the history of the area and the different cultures that have called it home. There are also opportunities to climb trees, play in the creek, and explore the forest. For adults, there are guided tours available that offer more information about the history and ecology of the area. There is also a gift shop on site where you can purchase souvenirs from your visit.
Other activities include bird watching, picnicking, and nature walks. There are also special events held throughout the year that offer something for everyone. These range from family-friendly activities like a day at the petting zoo to art classes, live music, and educational lectures. No matter what type of activity you're looking for, the Tree House Museum has something to offer everyone.
Special Events at the Tree House Museum
The Tree House Museum is a unique and magical place that offers something for everyone. We offer a variety of special events throughout the year that are perfect for family outings, birthday parties, field trips, and more.
Some of our most popular events include our Easter Egg Hunt, Halloween Party, and Santa's Workshop. We also have a variety of educational programs and workshops that are perfect for school groups. No matter what time of year it is, there's always something going on at the Tree House Museum!
Additionally, we offer a variety of one-time events and activities throughout the year. We host storytimes, film screenings, concerts, art shows, and much more. Check out our website or give us a call to find out what's happening this month at the Tree House Museum!
Tips for Making the Most of Your Trip to the Tree House Museum
If you're planning a trip to the Tree House Museum with your family, here are a few tips to help you make the most of your visit:
Schedule your visit for mid-week or during off-peak hours. The museum is less crowded during these times, so you'll be able to enjoy the exhibits and activities at your own pace.
Purchase tickets in advance online. You will save time by not having to stand in line at the ticket counter.
Bring along snacks and drinks for your family. There are no food options available inside the museum, so it's best to come prepared.
Dress comfortably! The museum is located on a working farm, so there may be dirt and dust around the grounds. Wear clothes that you don't mind getting dirty.
Have fun! The Tree House Museum is a unique and fun place for families to spend time together. Enjoy exploring everything it has to offer!
The Benefits of Visiting Museums as a Family
Museums are a terrific place for families to spend time together. They offer a chance to learn about new things and explore different cultures. They can also be rather enjoyable! Here are some of the benefits of visiting museums as a family:
Visiting museums is a great way to learn about history, art, and other cultures. You and your children can explore exhibits and discuss what you see. Many museums also offer programs for families, such as guided tours or hands-on activities.
Museums can be a lot of fun for both adults and children. There is often something for everyone at a museum, whether it's looking at the exhibits, participating in hands-on activities, or watching a film or performance.
Many museums offer discounted rates for families or have special events that are free or low-cost. Some museums also offer membership programs that can save you money in the long run.
Museums often inspire creativity and imagination. The Treehouse Museum has interactive exhibits that encourage children to use their imaginations and express themselves creatively.
Visiting a museum with family or friends can be a great way to bond and create memories together. The Treehouse Museum offers a variety of activities and exhibits that can be enjoyed by all ages.
Museums provide an opportunity for socialization and interaction with others who share similar interests. Children can make new friends and connect with others who are interested in learning and exploring.
With so much time spent on screens these days, visiting a museum can provide a welcome break from technology and offer a hands-on, screen-free activity.
Overall, visiting the Treehouse Museum can be a fun and enriching experience for both children and adults alike.
What We Learned from Our Trip to the Tree House Museum
The Tree House Museum was a great place for our family to visit. We learned a lot about the history of trees, their role in our ecosystem, and how to take care of them. The staff was extremely educated and patiently addressed all of our inquiries. We also enjoyed the hands-on activities, such as building a tree house and learning how to identify different types of trees. Overall, it was a fun and educational experience that we would recommend to others.
Conclusion
Our family's trip to the Tree House Museum was an incredible experience that we will all remember for a lifetime. From exploring the different treehouses, learning about the history of treehouse building, and enjoying some delicious food afterward- it was truly a day none of us will ever forget. We encourage other families to make their own memories by visiting this amazing museum and seeing what they have to offer. Who knows, maybe your family too can create unforgettable moments like ours!
How much did you like Our detailed Treehouse Museum: Planning Your Trip with a Step-by-Step Guide? Review Also, please share these Blogs with your friends on social media.
Recommended
Treehouse Museum Map Locations
Treehouse Museum FAQs