Anini Beach (Kauai) | Best Family Beach in Hawaii 2023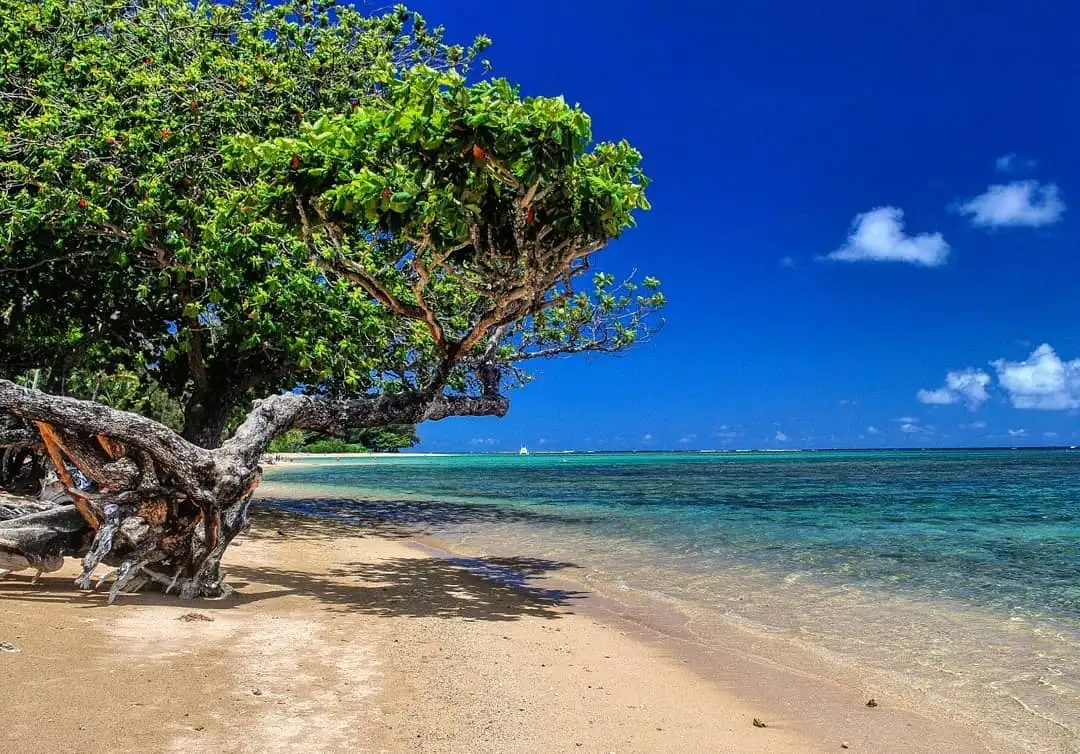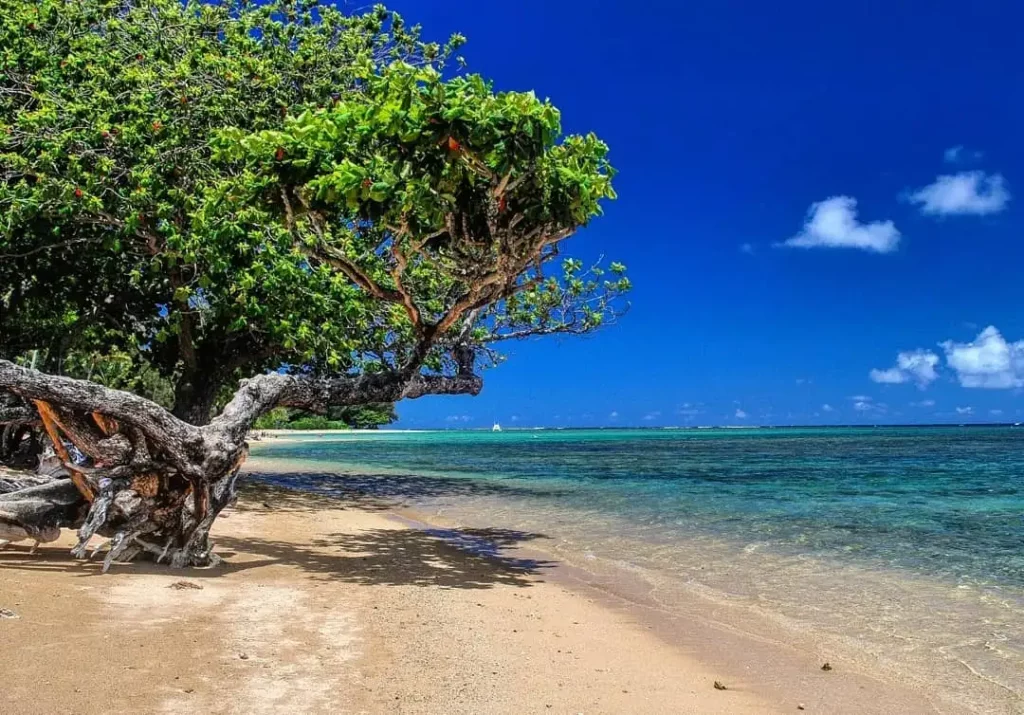 Anini Beach | Podcast
Are you looking for the perfect beach to take your family to in Hawaii this summer? Look no further than Anini Beach! Located on Kauai's north shore, it is one of the most beautiful beaches in all of Hawaii.
With its sparkling crystal-clear waters, white sandy shores, and ancient Hawaiian ruins, there's something here that will captivate every member of the family. It truly is a beach paradise that has everything necessary for an unforgettable getaway—from wonderful swimming and snorkeling spots to stunning views with plenty of opportunities for photos.
Whether you want an enjoyable day out in nature or simply seek some peace away from it all, Anini Beach should be at top of your list when planning a trip to Hawaii this year!
Anini Beach Location and Description
Anini Beach is a beautiful and peaceful beach found on the north shore of Kauai, Hawaii. Anini Beach is special in many ways, as its location allows visitors to take advantage of the crystal-clear waters and rainbow-colored fish on a tranquil bay.
Nearby Anini's location also makes for breathtaking sunsets every evening, which can be admired from this stunning beach.
Anini Beach can be classified as a destination for those looking for quiet swimming and beautiful natural surroundings. Visitors who come here always leave feeling refreshed and rejuvenated from their serene and soothing experience at Anini Beach.
How to Reach Anini Beach
Anini Beach is an idyllic destination located in Kauai Kalihiwai, Hawaii. If you are looking to escape to an oasis of tranquility and beauty, then a visit to Anini Beach is the perfect choice for you.
At 2.5 miles long, the beach stretches out to offer gorgeous views of golden sand and rolling waves.
It's easy to reach Anini Beach with its convenient location from Princeville Airport or Lihue Airport in Hawaii.
From either airport simply take any route that leads you north-west along the coast and then drive until you reach the beach road at Kalihiwai Bay.
Once here, follow the signs down an unsaid dirt road leading into Anini Recreational Park where free parking is available for day visitors.
 If You are planning to visit Indonesia and looking for the best flight booking from your destination to Indonesia then, So we recommend you book your flight (Malaysia airlines)
Why Anini Beach is the best Family Beach in Hawaii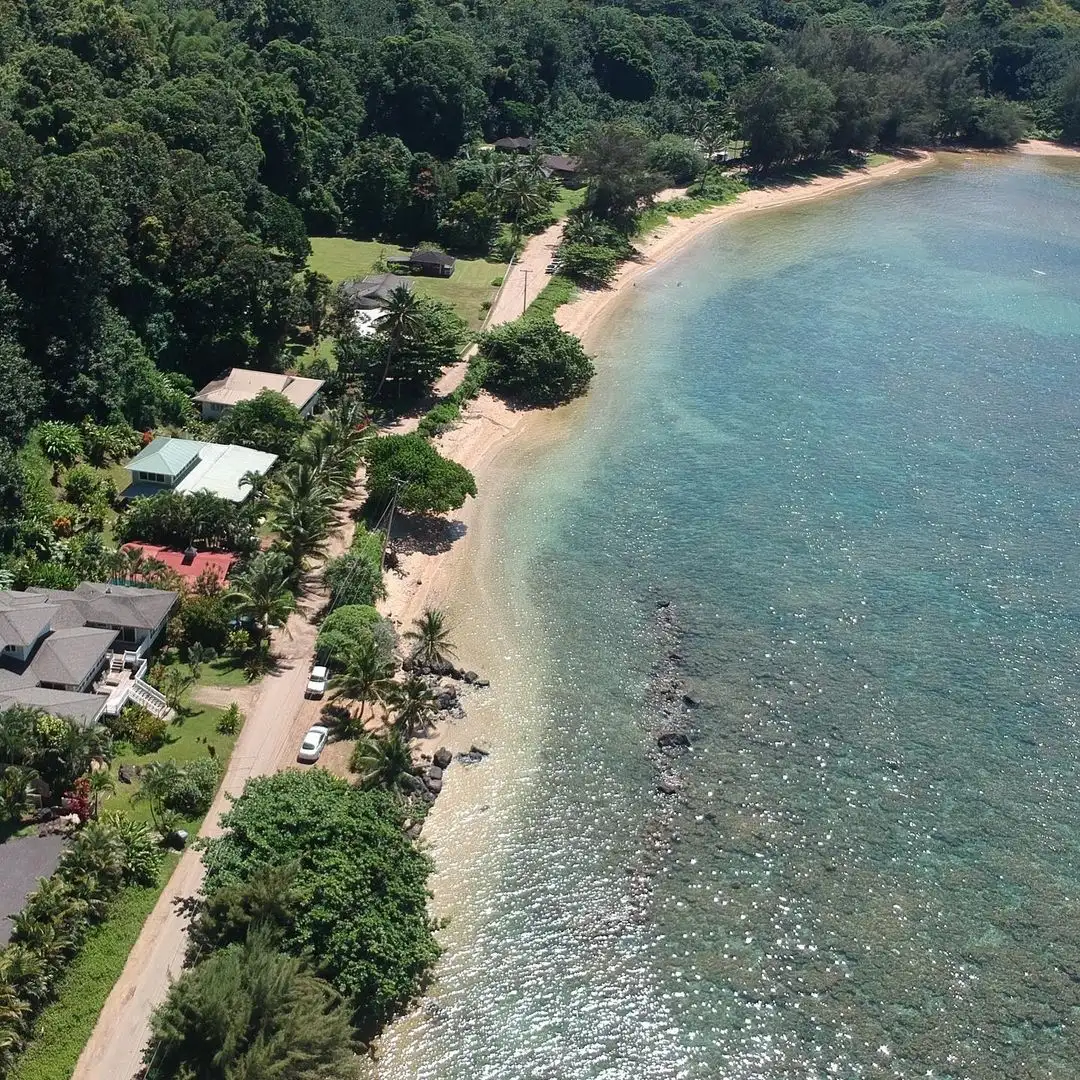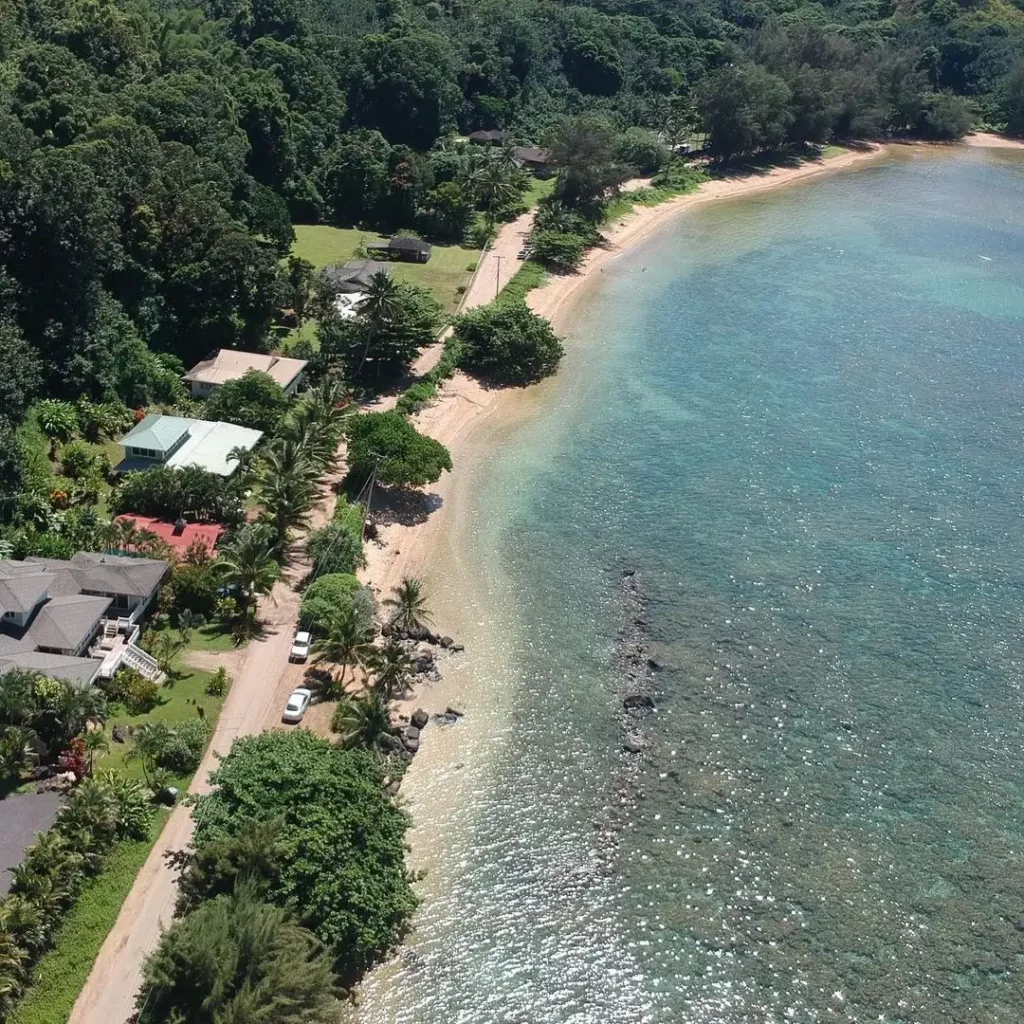 Anini Beach is considered to be one of the best family beaches in Hawaii for a few reasons.
First, the beach is relatively calm and protected by a reef, making the water ideal for swimming and other water activities such as snorkeling and kayaking. The reef also creates a shallow lagoon that is perfect for small children and non-swimmers, as the water is generally calm and shallow.
Second, Anini Beach offers plenty of facilities such as restrooms, showers, and picnic tables, making it easy for families to spend the whole day there.
Third, Anini Beach is a great spot for windsurfing and kiteboarding, which can be a fun activity for older children and teenagers.
Finally, Anini Beach is relatively secluded and less crowded than some of the other popular beaches in Hawaii, which can be more relaxing for families.
What to do at Anini Beach?
Anini Beach on Kauai, Hawaii is perfect for a day of relaxation, exploration, and fun.
The crystal-clear waters provide ample opportunities for fishing and also offer great spots for swimming, snorkeling, and kayaking.
Anini Beach Park also boasts several picnic and camping spots as well as barbecue pits so you can enjoy a nice meal with loved ones after playing in the ocean.
After spending the morning at the beach, take the time to visit the nearby Kilauea Lighthouse located on Anini's north coast, or drive to Waipouli Beach to watch the sunset set over the Pacific Ocean.
No matter what you choose to do, Anini Beach is sure to provide an unforgettable experience that will leave everyone with cherished memories!
Some Beautiful Pictures of Anini Beach
Attraction Point Near Anini Beach
Here are some popular attractions near Anini Beach that are within a 10 km radius:
-Kalihiwai Bay: 5.3 km
-Kilauea Bay: 6.5 km
-Kee Beach: 8.3 km
-Hanalei Bay: 8.8 km
-Hanalei Valley Lookout: 9.9 km
-Hanalei Pier: 10.2 km
Anini Beach Amenities and facilities
Anini Beach offers a variety of amenities and facilities for visitors to enjoy! The beach is lined with parasols, seating, BBQ stands, and showers available for public use.
Anini Beach also has two parks nearby, Anini Kai and Anini Valley Park, for picnics or strolls. For those who like to stay in shape on vacation, Anini Beach features plenty of jogging paths along its large stretches of sand.
Food to Eat
Here are some popular local foods that you can try while you are visiting Anini Beach:
Poke: Poke is a traditional Hawaiian dish made of raw fish, usually tuna, mixed with various seasonings such as soy sauce, sesame oil, and green onions.
Spam musubi: Spam musubi is a popular snack that is made of Spam, sushi rice, and seaweed.
Kalua pig: Kalua pig is a traditional Hawaiian dish made of slow-cooked pork that is cooked in an underground oven or imu.
Poke bowls: Poke bowls are a modern twist on traditional poke, where the poke is served over a bowl of sushi rice, with various toppings such as avocado, seaweed, and green onions.
Hawaiian plate lunch: Hawaiian plate lunch is a popular local meal that consists of meat, usually chicken or pork, served with rice and macaroni salad.
Poke burrito: Poke burrito is a popular food, poke wrapped in a burrito style with other toppings, such as avocado, seaweed, and green onions
Poke Tacos: Poke Tacos are a popular food, poke served in a taco shell, with toppings such as avocado, seaweed, and green onions
Shave Ice: Shave ice is a popular dessert in Hawaii, made of shaved ice, flavored syrups, and various toppings such as ice cream and mochi.
Things to Avoid
Anini Beach is beautiful, but there are some things visitors should take note of if they want to be extra safe.
Swimming at Anini is usually safe, but venturing into the ocean is not recommended due to the strong currents and waves in the area.
Another thing to avoid is going into nearshore waters during Kona storms, which can occur during the winter months.
While exploring along the rock wall or beach, make sure to stay away from cliffs since they can lead to dangerous conditions.
Also, children should be kept close by due to potential slippery surfaces and unexpected dropoffs into deeper portions of shore pools.
Lastly, it is important to remember that car break-ins happen frequently at Anini Beach so valuables should never be left unattended.
Keeping these safety tips in mind can ensure a fun day at Anini Beach for everyone!
Conclusion.
Anini Beach is a great place to visit if you are looking for a beautiful and relaxing family beach. With its clear water and gentle waves, it is perfect for swimming, boogie boarding, and sunbathing. there are also plenty of picnic tables and BBQ grills available, making it the perfect spot to spend a day with your family. 
How much did you like Our detailed Anini Beach (Kauai) | Best Family Beach in Hawaii 2023? Review Also, please share these Blogs with your friends on social media.
Recommended
Anini Beach Map Locations
Anini Beach FAQ