20 Tips on How to Plan a Family-Friendly Caribbean Cruise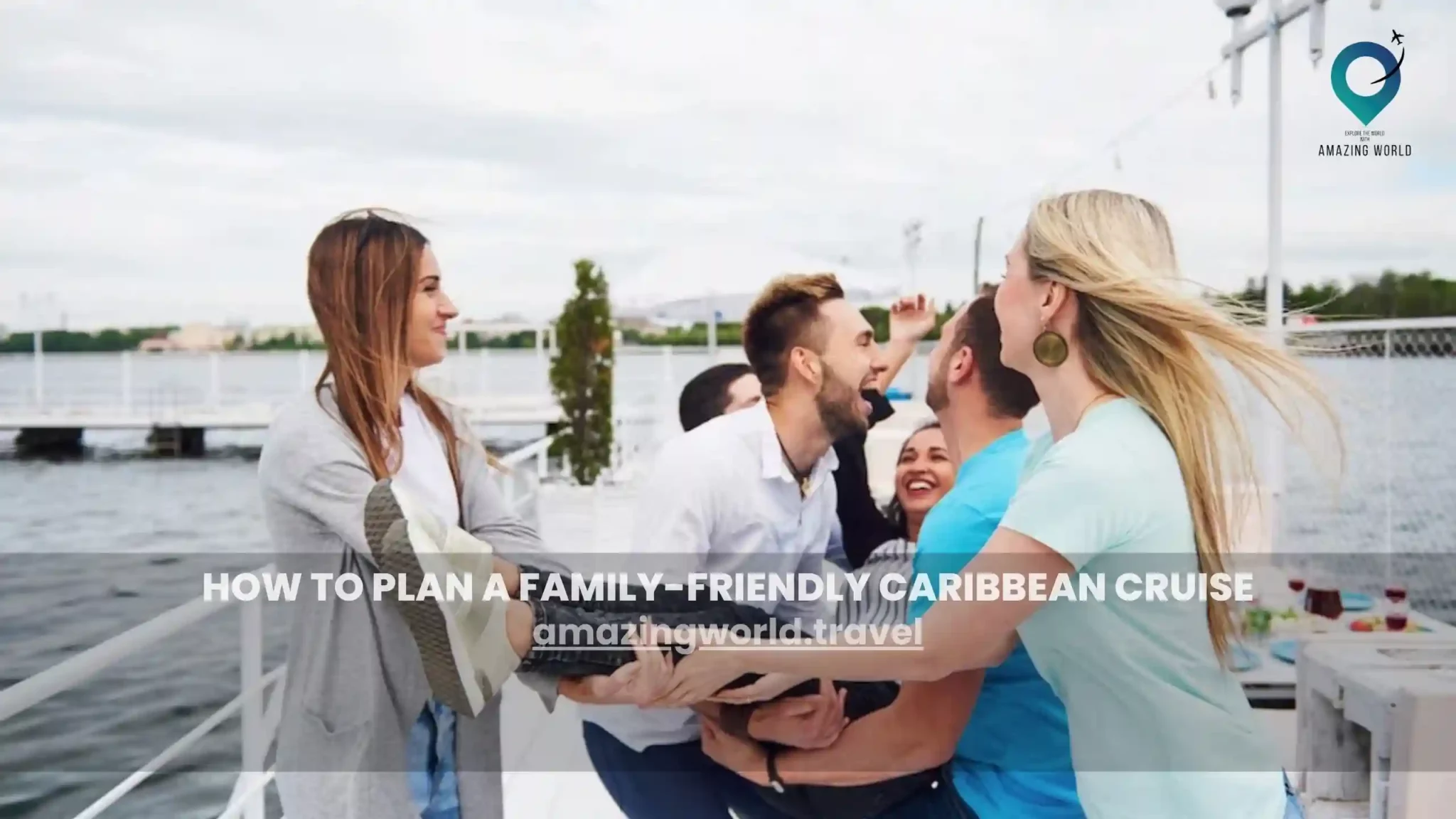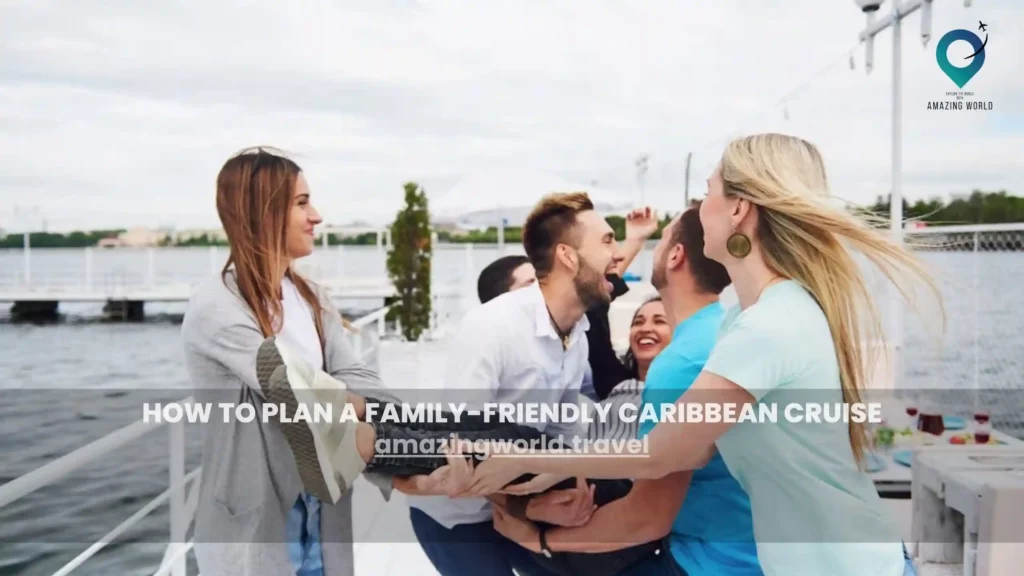 Are you dreaming of a sun-soaked vacation where the whole family can unwind, have fun, and create lasting memories? A family-friendly Caribbean cruise can be the perfect choice. With a myriad of exciting destinations and an abundance of activities for all ages, it's an ideal way to spend quality time together while exploring tropical paradises.
In this article, we will provide you with 20 valuable tips on how to plan a family-friendly Caribbean cruise, ensuring an unforgettable experience for everyone involved.
Selecting the Right Cruise Line
Choosing the right cruise line is paramount when planning a family-friendly Caribbean cruise. Look for cruise lines that offer extensive family-friendly amenities and activities tailored to different age groups. Popular choices include Disney Cruise Line, Royal Caribbean International, and Carnival Cruise Line, known for their exceptional offerings for families.
Choosing the Ideal Itinerary
The Caribbean is a treasure trove of breathtaking destinations, each with its own unique charm. Research various itineraries and select one that appeals to your family's interests. Consider factors such as port stops, excursion options, and the overall duration of the cruise to find the perfect match for your family.
Researching Family-Friendly Activities and Amenities
Before booking a Caribbean cruise, research the cruise lines' onboard activities and amenities designed specifically for families. Look for features such as water parks, kids' clubs, sports facilities, and family-friendly entertainment options. These offerings ensure that every member of your family will have something enjoyable to do throughout the cruise.
Booking Accommodations Suitable for Families
When booking accommodations for a family-friendly Caribbean cruise, opt for spacious cabins or suites that can comfortably accommodate your family. Consider connecting cabins or rooms with bunk beds to ensure everyone has their own space while staying close together. Some cruise lines also offer themed rooms that children will find particularly exciting.
Packing Essentials for a Family Cruise
Packing for a family cruise requires careful consideration. Remember to bring essentials such as sunscreen, swimwear, comfortable shoes, medications, and any necessary baby supplies. Additionally, pack a day bag with items like snacks, water bottles, and entertainment for excursions and days at sea.
Arranging Transportation to the Port
To ensure a stress-free start to your family cruise, make transportation arrangements to the port in advance. Whether you choose to drive, take a shuttle, or hire a private transfer, plan your journey to arrive at the port with ample time to spare before the ship sets sail.
Preparing Necessary Travel Documents
Before embarking on your family-friendly Caribbean cruise, ensure that all family members have the necessary travel documents. This typically includes passports, visas (if required), and any other identification documents specified by the cruise line or port authorities. Check the validity of these documents well in advance and make any necessary renewals.
Also, if you are looking best hotels and Homestay deals then we recommended book your hotels and homestay with priceline.com
Ensuring Safety Onboard
Safety should be a top priority when traveling with your family. Familiarize yourself with the ship's safety procedures and emergency exits upon boarding. Establish a meeting point in case family members get separated and emphasize the importance of following safety guidelines at all times.
Planning Shore Excursions for All Ages
Make the most of your time in port by planning shore excursions suitable for the entire family. Whether it's exploring historical landmarks, swimming with dolphins, or simply relaxing on a pristine beach, there are plenty of options to cater to various interests and activity levels.
Utilizing Onboard Childcare Services
Most family-friendly cruise lines provide excellent childcare services, allowing parents to have some time to themselves. Take advantage of these services, such as supervised kids' clubs, nurseries, and babysitting options, to enjoy adult-oriented activities or simply relax knowing your children are well taken care of.
Discovering Entertainment Options for the Whole Family
Family-friendly Caribbean cruises offer an array of entertainment options for all ages. From Broadway-style shows and live performances to movie nights under the stars, there's never a dull moment onboard. Check the cruise line's schedule and plan family outings to the shows and activities that interest your family.
Dining Considerations for Families
Dining experiences can be an enjoyable part of a family-friendly Caribbean cruise. Many cruise lines offer flexible dining options, including casual buffet-style restaurants, specialty dining venues, and formal dining rooms. Consider your family's preferences and make reservations accordingly to ensure a seamless dining experience.
Making the Most of Onboard Amenities
Cruise ships are renowned for their extensive onboard amenities, and a family-friendly Caribbean cruise is no exception. Make sure to explore and take advantage of amenities such as pools, water slides, sports courts, arcades, spas, and fitness centers to create lasting memories for the whole family.
Creating a Flexible Schedule
While planning your family-friendly Caribbean cruise, it's essential to create a flexible schedule that allows for spontaneity and relaxation. Avoid overpacking your days with activities and leave room for impromptu adventures or simply unwinding by the pool. A balanced itinerary ensures a stress-free and enjoyable vacation for everyone.
Managing Expectations and Setting Realistic Goals
Every family member may have different expectations and interests when it comes to a Caribbean cruise. Manage these expectations by involving everyone in the planning process and setting realistic goals. Discuss the activities and destinations that appeal to each family member, ensuring that everyone's needs and desires are taken into account.
Budgeting for a Family-Friendly Caribbean Cruise
Budgeting is a crucial aspect of planning any vacation, and a family-friendly Caribbean cruise is no exception. Consider the overall cost, including the cruise fare, gratuities, transportation, excursions, and onboard expenses. Set a realistic budget and allocate funds accordingly to avoid any financial surprises during your trip.
Tips for a Smooth Embarkation Process
To ensure a smooth embarkation process, arrive at the port with all necessary documents and paperwork readily available. Have your passports, boarding passes, and any other required documents easily accessible. Familiarize yourself with the embarkation procedures specific to your cruise line to streamline the process.
Engaging in Family Bonding Activities
A family-friendly Caribbean cruise provides an excellent opportunity for bonding and creating cherished memories. Engage in activities that promote togetherness, such as game nights, scavenger hunts, or exploring the ship together. Disconnect from technology and embrace quality time with your loved ones.
Conclusion
Planning a family-friendly Caribbean cruise can be an exciting and rewarding experience. By following these 20 tips, you can ensure a well-prepared and unforgettable vacation for the whole family. From selecting the right cruise line to making the most of onboard amenities and engaging in family bonding activities, each step contributes to a truly enjoyable and enriching experience.
How much did you like Our detailed 20 Tips on How to Plan a Family-Friendly Caribbean Cruise? Review Also, please share these Blogs with your friends on social media.
Related Article –
Family-Friendly Caribbean Cruise FAQs