Travel to Hawaii, USA | All You Need to Know Before Visit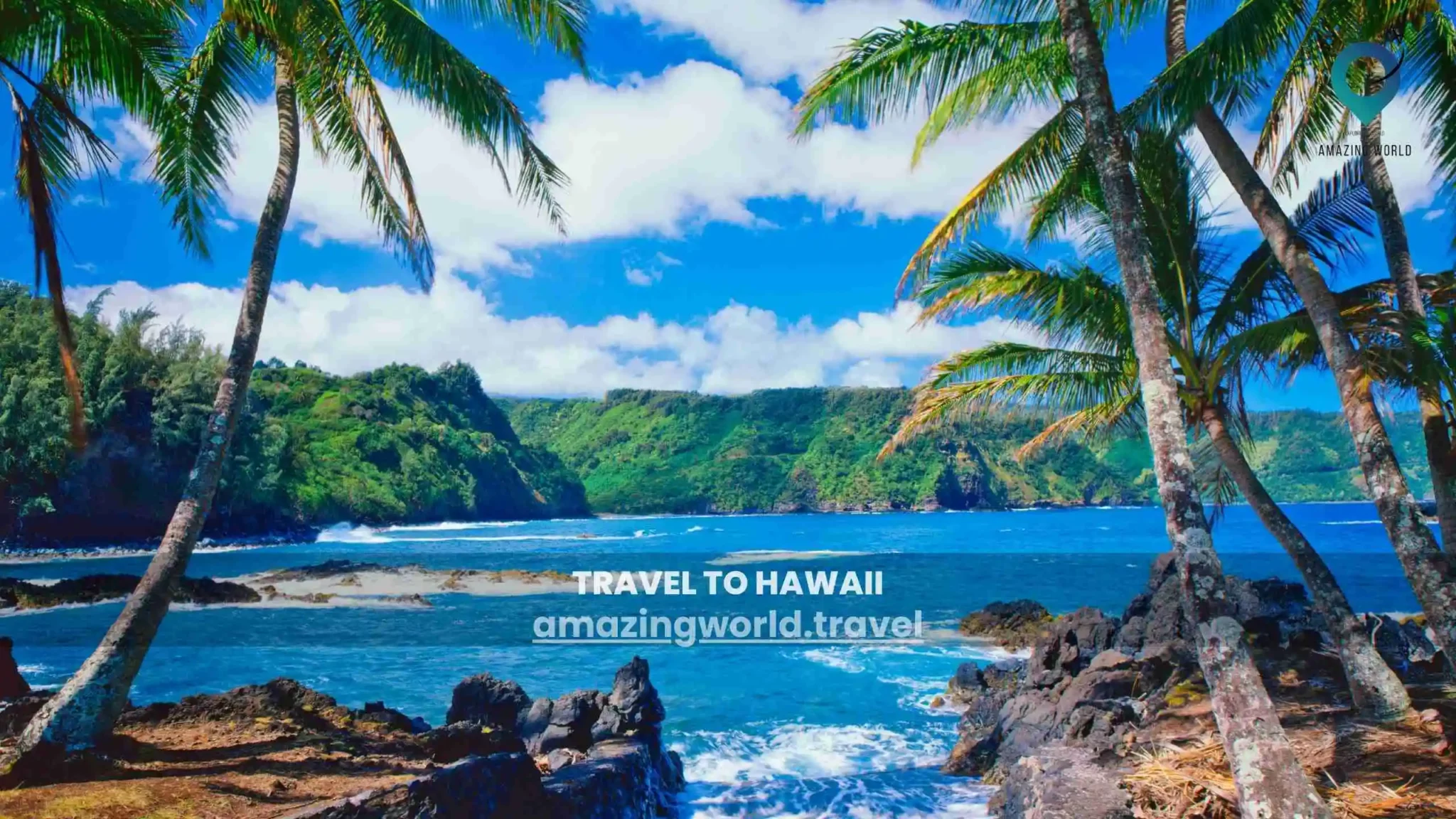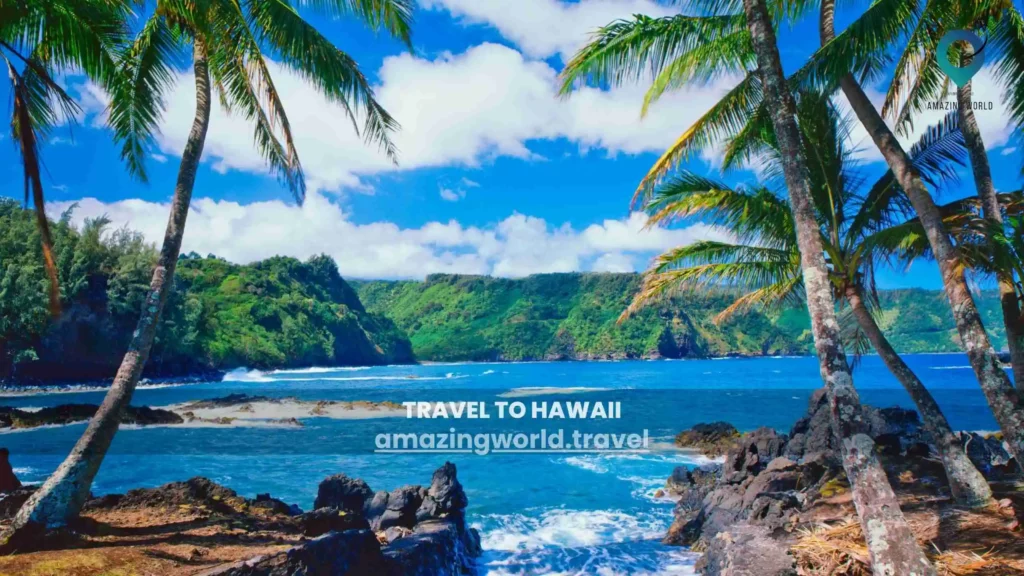 Hawaii, the 50th state of the USA, is a tropical paradise located in the heart of the Pacific Ocean. Comprising a diverse group of islands, each with its own unique charm, Hawaii offers a perfect blend of relaxation and adventure.
From its stunning beaches to lush landscapes and rich cultural heritage, Hawaii promises an unforgettable travel experience. Whether you're planning a solo adventure, a romantic honeymoon, or a family vacation, this guide has got you covered with everything you need to know before you visit.
Geography and Climate
Hawaii's geography is a testament to the volcanic activity that formed these islands millions of years ago. The archipelago boasts lush rainforests, cascading waterfalls, and awe-inspiring volcanic landscapes. From the towering peaks of Mauna Kea to the serene beauty of Hanauma Bay, each island offers a unique natural wonder to explore.
The climate is warm and inviting year-round, making it an ideal destination no matter the season. Be prepared for a mix of sunny days, occasional rain showers, and trade winds that bring a refreshing breeze to the islands.
How to Reach Hawaii
To reach a Hawaiian address, you can follow these general steps:
Book a flight to one of the major airports in Hawaii, such as Honolulu International Airport (HNL) on Oahu, Kahului Airport (OGG) on Maui, or Lihue Airport (LIH) on Kauai.
Once you arrive at the airport, you can rent a car, take a taxi, or use public transportation to reach your destination. Hawaii has well-connected road networks on each major island, making it relatively easy to navigate.
Use GPS or online maps to guide you to your specific address. Most popular mapping services like Google Maps or Apple Maps provide accurate directions for Hawaiian addresses.
Here are some useful links for more information on reaching Hawaiian addresses:
Also, if you are looking Best hotels and Homestay deals then we recommend booking your hotels and homestay with priceline.com
Island Diversity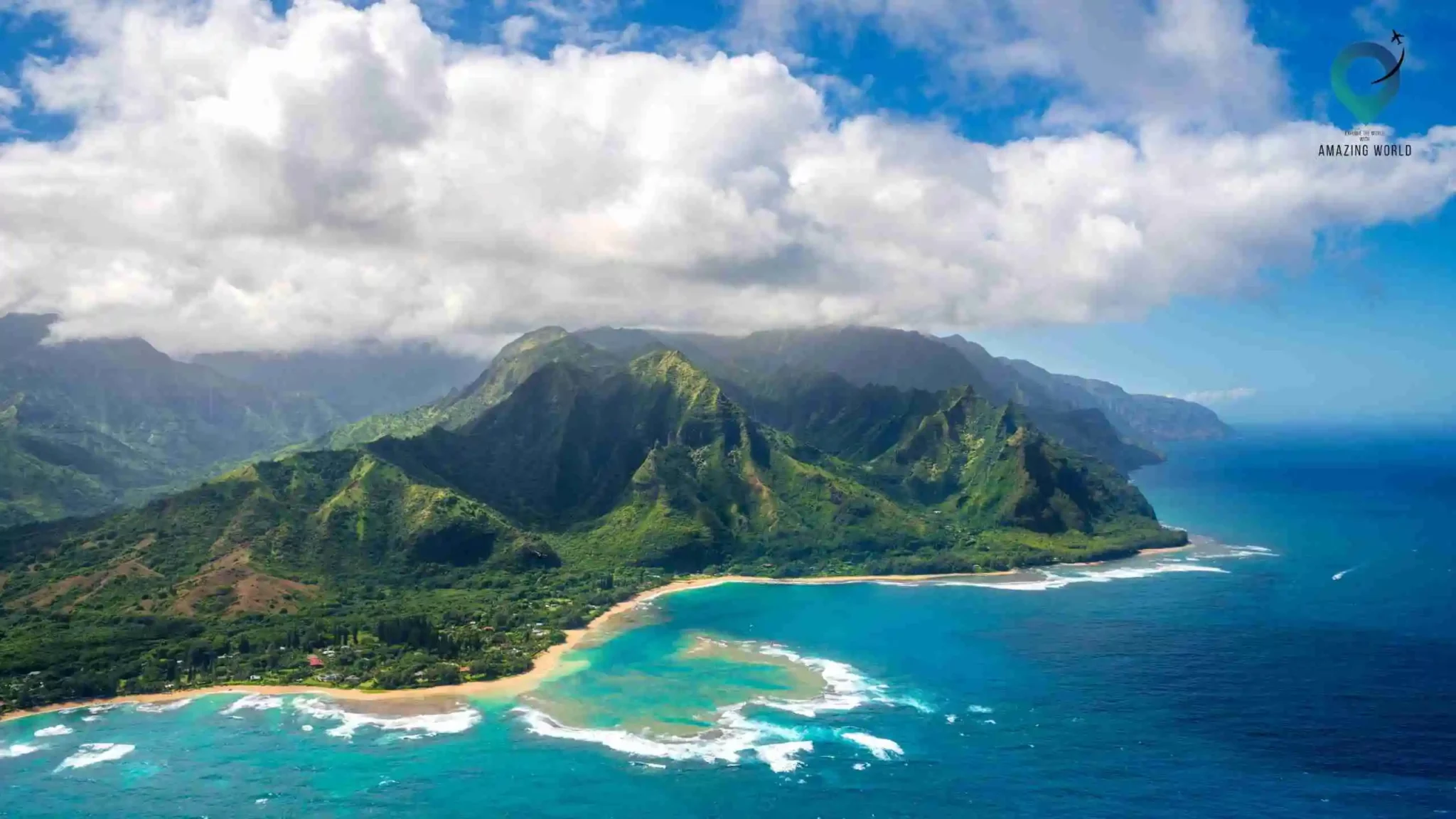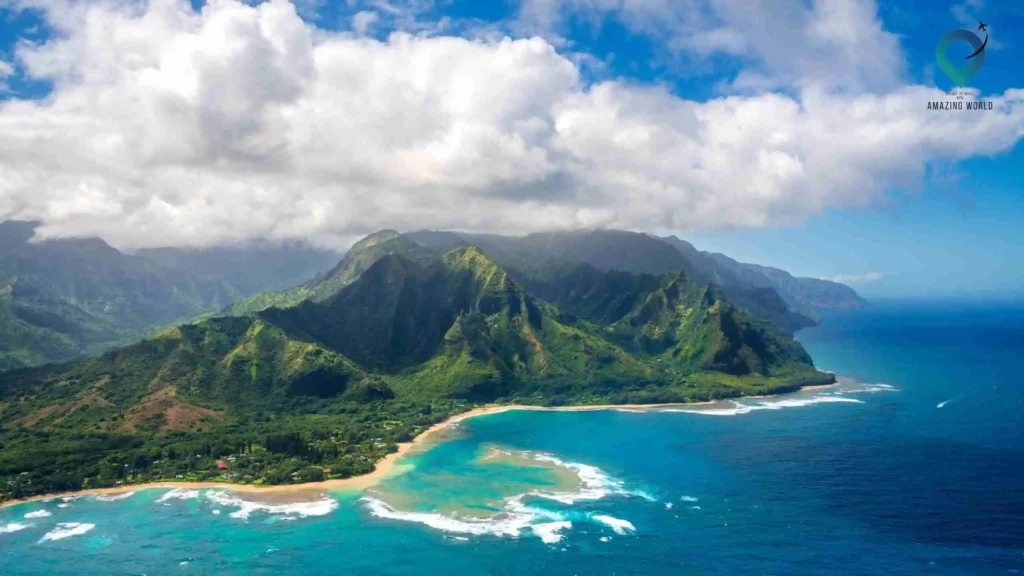 Hawaii is a truly diverse archipelago, with each island offering a unique and captivating experience. While all the islands share a common Hawaiian culture, they also have distinct characteristics that make them worth exploring individually. Here's a glimpse into the island diversity of Hawaii:
Oʻahu: The most populous island, Oʻahu, is home to the state capital, Honolulu. It's known for its iconic Waikiki Beach, historic sites like Pearl Harbor, and vibrant city life. Oʻahu offers a blend of urban experiences and natural beauty, with the Diamond Head crater and lush valleys to explore.
Maui: Often referred to as the "Valley Isle," Maui boasts stunning landscapes, including the famous Hāna Highway with its waterfalls and lush rainforests. The Haleakalā National Park is home to the dormant Haleakalā volcano and offers incredible sunrise views.
Hawaiʻi (Big Island): The largest island is known as the "Big Island" to avoid confusion with the state's name. It's famous for its active volcanoes in Hawaiʻi Volcanoes National Park, where you can witness the creation of new land. The island's diverse climate zones range from tropical rainforests to snow-capped peaks.
Kauaʻi: Often called the "Garden Isle," Kauaʻi is a lush paradise with dramatic landscapes. The Na Pali Coast features towering cliffs and pristine beaches, while Waimea Canyon is known as the "Grand Canyon of the Pacific." Kauaʻi offers a serene and picturesque escape.
Molokaʻi: With a slower pace of life, Molokaʻi is perfect for those seeking an off-the-beaten-path experience. The Kalaupapa National Historical Park offers insights into the island's history, and the unspoiled landscapes provide a tranquil setting.
Lānaʻi: Known as the "Pineapple Island," Lānaʻi offers a luxury escape with exclusive resorts and golf courses. It's also home to the otherworldly Garden of the Gods and the pristine Hulopoe Bay.
Each island offers a variety of activities, attractions, and natural wonders, making island hopping a popular choice for travelers who want to experience the diversity of Hawaii's landscapes and cultures.
Best Time to Visit
Hawaii's inviting climate and diverse activities make it a year-round destination, but there are certain times when the islands shine even brighter. Consider these factors when planning the best time to visit Hawaii:
Weather: Hawaii's weather is relatively consistent, with temperatures ranging from the mid-70s to mid-80s°F (24-29°C) throughout the year. The wet season, known as the "winter" months, occurs from November to March, while the "summer" months from April to October are drier and sunnier.
Crowds: Peak tourist seasons are during winter and summer breaks when families visit. Expect larger crowds and higher prices during these times. To avoid crowds, consider visiting in the shoulder seasons (spring and fall).
Budget: Prices for accommodations and flights may vary depending on the time of year. Consider visiting during the shoulder seasons for more budget-friendly options.
Travel to Hawaii Instagram Photos
Accommodation Options
Hawaii offers a wide range of accommodation options to suit every traveler's preferences and budget. Here are some popular choices:
Resorts: Hawaii is known for its luxurious resorts that offer stunning oceanfront views, world-class amenities, and top-notch service. Many resorts have their own private beaches, pools, spas, and restaurants.
Hotels: From boutique hotels to well-known chains, you'll find a range of hotel options across the islands. These accommodations often provide a comfortable and convenient base for exploring the local area.
Vacation Rentals: Vacation rental properties, such as condos, apartments, and beachfront cottages, are popular choices for families or groups. They offer more space, kitchen facilities, and a home-away-from-home experience.
Hostels and Budget Lodging: For budget travelers, hostels and budget lodges are available on some islands. These options provide affordable accommodations and the chance to meet fellow travelers.
Bed and Breakfasts: Some islands offer charming bed and breakfast establishments, providing a cozy and personalized experience with local hosts.
Camping: Hawaii's state parks offer camping opportunities for those who want to experience the outdoors. Be sure to research and secure permits in advance.
When choosing your accommodation, consider the island you're visiting, your preferred location (beachfront, city, etc.), and the type of experience you want to have. Keep in mind that accommodations can fill up quickly, especially during peak travel seasons, so booking in advance is recommended.
Must-Visit Beaches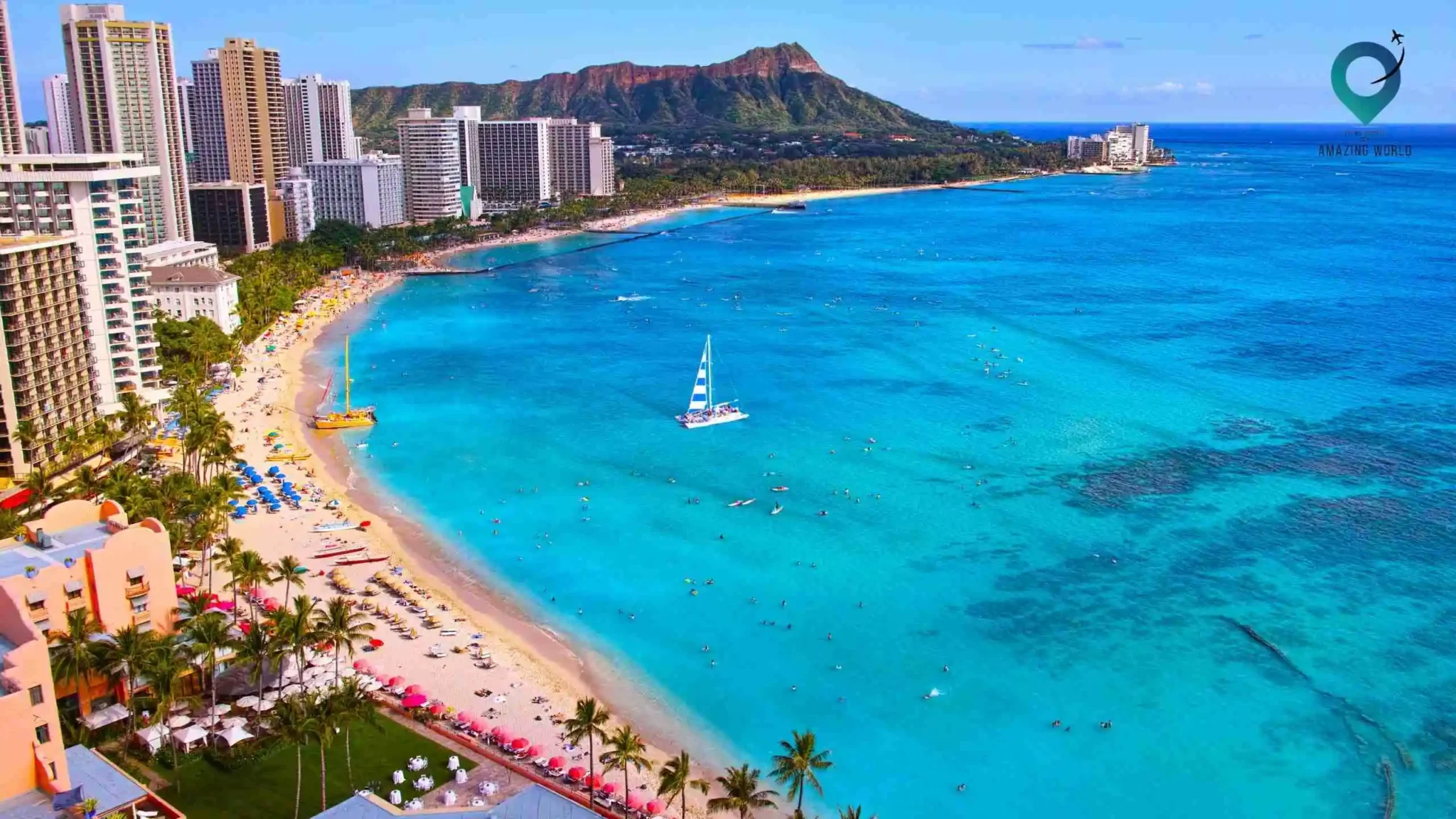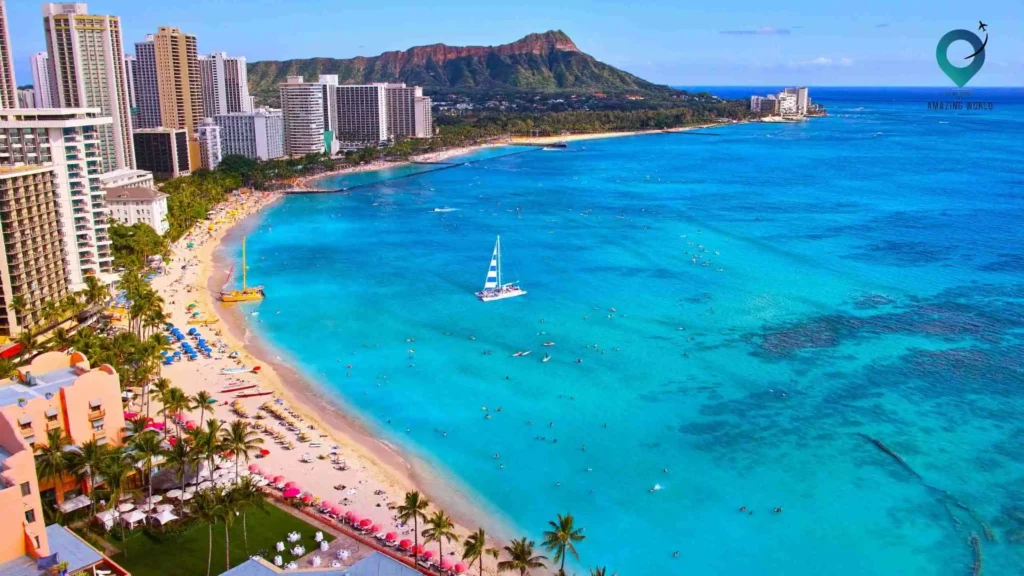 Hawaii is synonymous with stunning beaches that cater to all kinds of beachgoers, from sunbathers to water sports enthusiasts. With their soft sands, crystal-clear waters, and picturesque surroundings, these beaches are some of the most beautiful in the world. Here are a few must-visit beaches in Hawaii:
Waikiki Beach (Oʻahu): This iconic beach in Honolulu is known for its vibrant atmosphere, perfect waves for beginner surfers, and the stunning backdrop of Diamond Head. The Waikiki area offers a mix of beachfront resorts, shops, and restaurants.
Kaanapali Beach (Maui): Located on the west coast of Maui, Kaanapali Beach is renowned for its long stretches of golden sand and excellent snorkeling. The beach is fringed by resorts, making it easy to enjoy both relaxation and amenities.
Hanauma Bay (Oʻahu): A nature preserve and a popular snorkeling destination, Hanauma Bay boasts a vibrant underwater world filled with colorful marine life. It's an excellent place for both experienced and novice snorkelers.
Lanikai Beach (Oʻahu): With its calm turquoise waters and soft, powdery sand, Lanikai Beach is often considered one of the most beautiful beaches in Hawaii. It offers breathtaking views of the Mokulua Islands.
Hapuna Beach (Big Island): This white-sand beach on the Big Island is ideal for sunbathing, swimming, and bodyboarding. Its expansive shoreline provides plenty of space for beachgoers to relax and enjoy the sun.
Poipu Beach (Kauaʻi): Poipu Beach is a family-friendly destination with a natural wading pool for young swimmers and a tombolo (sandbar) that connects two beach areas. It's also a great spot for spotting Hawaiian green sea turtles.
Cultural Experiences
Hawaii's rich cultural heritage and traditions are deeply woven into the fabric of everyday life. Immerse yourself in the local culture by partaking in these memorable experiences:
Traditional Luaus: Attending a luau is a quintessential Hawaiian experience. These festive gatherings feature Hawaiian music, hula dancing, and a feast of local cuisine, including dishes like kalua pork, poi, and lomi lomi salmon.
Hula and Polynesian Dancing: Watch or even participate in hula performances, a traditional dance that tells stories of Hawaiian history and mythology. Many resorts and cultural centers offer hula shows and classes.
Visiting Historic Sites: Learn about Hawaii's history by visiting places like Pearl Harbor on Oʻahu, where you can pay homage to those who served during World War II, and 'Iolani Palace, the only royal palace in the United States.
Exploring Heiaus: These ancient Hawaiian temples are scattered throughout the islands. Visit sites like Puʻuhonua o Hōnaunau on the Big Island or Kīlauea Point National Wildlife Refuge on Kauaʻi for a glimpse into ancient Hawaiian spiritual practices.
Local Markets and Festivals: Attend local markets, such as the Aloha Stadium Swap Meet on Oʻahu, to shop for unique crafts, clothing, and local produce. Also, keep an eye out for festivals that celebrate Hawaiian music, dance, and food.
Learning About Lei-Making: The lei is a symbol of Hawaiian hospitality. Participate in a lei-making workshop to create your own lei from flowers, leaves, and shells.
Embracing these cultural experiences allows you to connect with the heart and soul of Hawaii, gaining a deeper appreciation for its history, traditions, and the warmth of its people.
Outdoor Adventures
Hawaii's diverse landscapes offer a playground for outdoor enthusiasts and adventure seekers. From exploring volcanic craters to diving into turquoise waters, there's no shortage of thrilling outdoor activities to enjoy. Here are some must-try outdoor adventures in Hawaii:
Hiking: With a variety of trails suitable for different skill levels, hiking is a fantastic way to explore Hawaii's natural beauty. Hike to the summit of Diamond Head on Oʻahu, trek through the lush Waimea Canyon on Kauaʻi, or venture into the otherworldly landscape of Hawaiʻi Volcanoes National Park on the Big Island.
Snorkeling and Scuba Diving: Discover the vibrant underwater world that surrounds Hawaii's shores. Snorkel at Hanauma Bay, where you can swim alongside colorful fish, or embark on a scuba diving adventure to explore coral reefs, underwater caves, and marine life.
Surfing: Hawaii is the birthplace of surfing, and it's an excellent destination for both beginners and experienced surfers. Take lessons in Waikiki or catch waves on the North Shore of Oʻahu, known for its epic surf breaks.
Ziplining: Experience breathtaking views while soaring through the treetops on a zipline adventure. Kauaʻi's lush landscapes and Maui's Haleakalā area offer exhilarating ziplining opportunities.
Kayaking and Paddleboarding: Explore the coastlines and hidden coves by kayaking or paddleboarding. You can paddle along the Napali Coast on Kauaʻi or the calm waters of Kaneohe Bay on Oʻahu.
Whale Watching: If you visit during the winter months, take a whale-watching tour to witness the majestic humpback whales that migrate to Hawaii's warm waters to breed and give birth.
Delicious Hawaiian Cuisine
Hawaiian cuisine is a fusion of flavors influenced by the diverse cultures that have settled in the islands. Fresh seafood, tropical fruits, and unique cooking techniques create a culinary experience that's as vibrant as the landscapes. Here are some delicious Hawaiian dishes to try:
Poke A traditional Hawaiian dish made from marinated raw fish, typically served over rice and garnished with various toppings like seaweed, avocado, and sesame seeds.
Kalua Pork: Slow-cooked pork cooked in an imu (underground oven) for a smoky and tender flavor. It's often served at luaus and other celebrations.
Lomi Lomi Salmon: A refreshing dish made with salted salmon, tomatoes, onions, and sometimes chili pepper, all mixed together in a delightful combination.
Plate Lunch: A local favorite, plate lunches consist of a protein (often teriyaki chicken or beef), two scoops of rice, and macaroni salad. It's a hearty and satisfying meal.
Poi: A traditional Hawaiian staple made from taro root. It has a unique texture and is often eaten as a side dish.
Shave Ice: A beloved treat, especially on hot days, shave ice features finely shaved ice topped with flavored syrups in a rainbow of colors.
Shopping and Souvenirs
Bringing back a piece of Hawaii is a cherished part of any trip. From unique crafts to local delicacies, there's a wide range of shopping and souvenir options to choose from:
Local Markets: Explore local markets and craft fairs to find handmade items like jewelry, clothing, and artwork created by local artisans.
Hawaiian Quilts: Admire and purchase intricately designed Hawaiian quilts, often featuring vibrant colors and patterns that reflect the islands' beauty.
Kona Coffee: Hawaii is famous for its coffee, particularly Kona coffee from the Big Island. Pick up a bag of freshly roasted beans to savor at home.
Macadamia Nuts: These flavorful nuts are a popular Hawaiian treat, available in various flavors and forms, from plain to chocolate-covered.
Hawaiian Shirts and Dresses: Embrace the island lifestyle with a traditional Hawaiian shirt (known as an Aloha shirt) or a flowing muumuu dress.
Tropical Fruit Jams and Jellies: Sample and purchase a variety of tropical fruit jams and jellies, made from local fruits like guava, lilikoʻi (passion fruit), and pineapple.
COVID-19 Safety Tips for Visitors
Traveling during the COVID-19 pandemic requires extra caution and consideration for your safety and the safety of others. Hawaii has implemented guidelines to ensure the well-being of both residents and visitors. Here are some COVID-19 safety tips for visitors to Hawaii:
Check Travel Requirements: Before your trip, research the latest travel requirements, entry restrictions, and quarantine guidelines for Hawaii. These requirements may change, so stay informed through official government sources.
Get Vaccinated: Consider getting fully vaccinated against COVID-19 before traveling. Vaccination helps protect you and the community.
Take a Pre-Travel Test: Hawaii's Safe Travels Program requires visitors to take a COVID-19 test within a specified timeframe before arrival. Make sure to comply with testing requirements and upload your test results to the Safe Travels platform.
Follow Mask Guidelines: Wear a mask in indoor public spaces and when social distancing isn't possible. Some areas might have specific mask mandates.
Practice Social Distancing: Maintain a safe distance of at least six feet from others, especially in crowded areas.
Practice Good Hygiene: Wash your hands frequently with soap and water for at least 20 seconds. If soap isn't available, use hand sanitizer with at least 60% alcohol.
Respect Local Regulations: Follow local guidelines and regulations, including any capacity limits, restrictions on gatherings, and rules for businesses.
Tips for Those Coming to Hawaii
If you're planning a trip to Hawaii, it's essential to be prepared for a safe and responsible visit:
Pre-Travel Planning: Research and understand the current travel requirements, including testing and quarantine guidelines, before your trip.
Book Accommodations in Advance: Hawaii's popular tourist destinations can fill up quickly. Secure your accommodations well ahead of your travel dates.
Travel Insurance: Consider purchasing travel insurance that covers COVID-19-related cancellations or medical expenses.
Pack Essentials: Bring masks, hand sanitizers, disinfecting wipes, and any other necessary personal protective equipment (PPE).
Reserve Activities in Advance: Many popular activities and attractions require reservations due to limited capacity. Plan and book your activities early.
Tips for Those Leaving Hawaii
As you prepare to leave Hawaii, keep these tips in mind to ensure a safe departure:
Follow Testing Requirements: If your destination requires a negative COVID-19 test for entry, ensure you get tested within the specified timeframe before your departure.
Adhere to Quarantine Guidelines: If your home state or country requires quarantine upon arrival, be prepared to follow those guidelines when you return.
Stay Informed: Continue to monitor the COVID-19 situation and travel advisories even after leaving Hawaii.
Practice Safety at Airports: Wear masks, practice social distancing, and follow airport guidelines while navigating the departure process.
Be Mindful of Symptoms: If you develop COVID-19 symptoms after returning home, self-isolate and seek medical attention as needed.
Conclusion
Hawaii is a paradise that truly offers something for everyone, from breathtaking landscapes and outdoor adventures to cultural experiences and delicious cuisine. Whether you're drawn to the stunning beaches, the warm and inviting climate, or the rich history and traditions, Hawaii promises a memorable travel experience.
As you explore the diverse islands, immerse yourself in the vibrant local culture and connect with the aloha spirit that permeates every corner. Be sure to respect the natural beauty and local communities by practicing responsible tourism and adhering to local guidelines.
No matter if you're relaxing on the beach, exploring volcanic landscapes, or enjoying a traditional luau, Hawaii will captivate your senses and leave you with unforgettable memories.  
How much did you like Our Detailed Tips You Need to Know Before Travel to Hawaii? Review Also, please share these Blogs with your friends on social media.
Recommended
Hawaii Map Locations
Travel to Hawaii FAQs