Discovering Horseshoe Beach, Florida| Map, Photos, and Reviews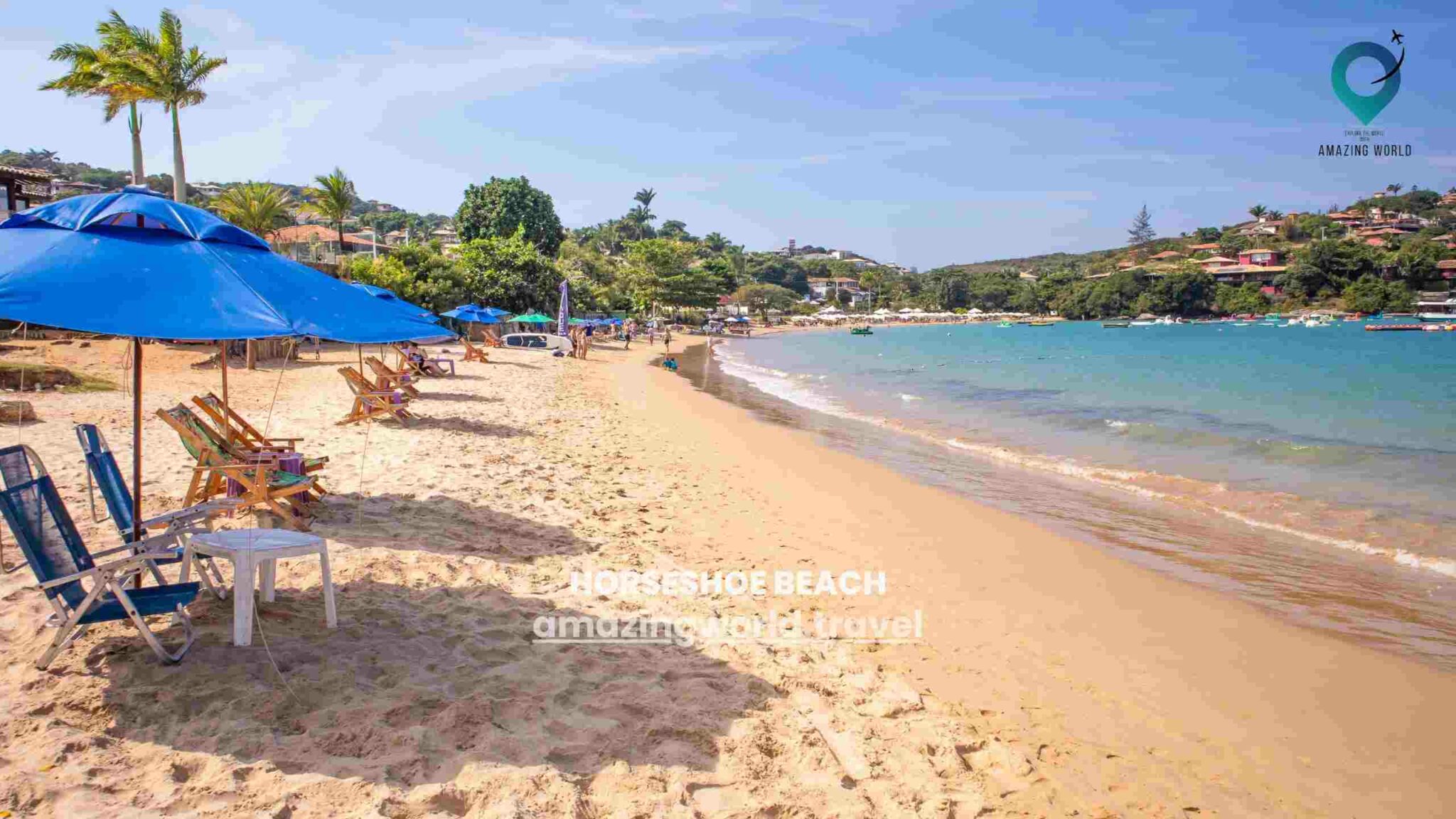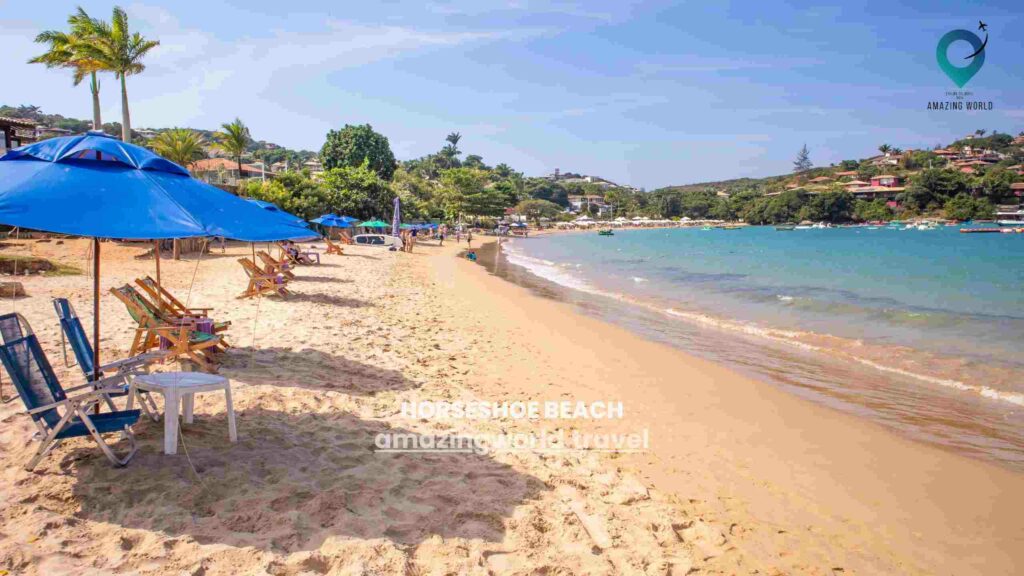 Welcome to the hidden coastal gem of Horseshoe Beach, Florida, where tranquil shores meet Southern charm. Nestled along the Gulf of Mexico, Horseshoe Beach beckons travelers with its pristine beauty and unspoiled landscapes.
As you explore this serene destination, you'll discover the perfect blend of natural wonders and historical allure, making it a must-visit for those seeking a peaceful escape.
History of Horseshoe Beach, Florida
The history of Horseshoe Beach, Florida, reveals a small and close-knit community. In the year 2000, this coastal town was home to 206 residents, residing in 84 households, and belonging to 59 families. Here are some insights into the town's demographics and lifestyle:
Population Density: Horseshoe Beach had a population density of approximately 1,014.1 people per square mile (about 391.5 individuals per square kilometer).
Household Makeup: Among the 84 households, around 22.6% included children under 18 years old. A majority (56.0%) of households were made up of married couples living together, while 8.3% were headed by a female householder without a husband. Nearly 28.6% of households were non-families.
Household Size: On average, households in Horseshoe Beach had 2.45 members, and families had an average of 2.88 members.
Age Distribution: The population had a diverse age distribution, with 24.3% of residents under 18 years old, 6.3% between 18 and 24, 14.6% between 25 and 44, 27.2% between 45 and 64, and 27.7% who were 65 years of age or older. The median age for the town was 47 years.
Gender Ratio: For every 100 females in Horseshoe Beach, there were 85.6 males. Among females aged 18 and over, there were 92.6 males.
Income: The median income for households in the town was $33,750, while families had a median income of $46,875. On an individual level, the per capita income was $16,535.
Poverty: About 17.2% of families and 22.3% of the population in Horseshoe Beach lived below the poverty line. This included 39.6% of those under 18 years old and 18.2% of those aged 65 or over.
This snapshot of Horseshoe Beach's demographics from the year 2000 reflects a small, predominantly White community with a mix of family and non-family households. The town's population spans various age groups, with a significant percentage of residents aged 65 and older. While the median income varies, it's worth noting that a portion of the population faces economic challenges with a percentage living below the poverty line.
How to Reach Horseshoe Beach, Florida
Address: Horseshoe Beach Florida 32648
By Car:
From Gainesville, Florida: Take US-19 S for approximately 70 miles until you reach Horseshoe Beach.
From Tallahassee, Florida: Take US-19 S for approximately 90 miles until you reach Horseshoe Beach.
By Air:
The nearest major airport is Gainesville Regional Airport (GNV), located about 75 miles from Horseshoe Beach. From there, you can rent a car and drive to Horseshoe Beach.
By Bus:
Greyhound offers bus services to nearby cities such as Gainesville or Perry, Florida. From there, you can rent a car or take a taxi to Horseshoe Beach.
By Air:
For those traveling by air, the nearest airports include Gainesville Regional Airport and Tallahassee International Airport, both within a reasonable driving distance.
Also, if you are looking best hotels and Homestay deals then we recommend booking your hotels and homestay with priceline.com
---
Perfect Time to Visit Horseshoe Beach
Choosing the right time to visit Horseshoe Beach is crucial to make the most of your trip. The ideal time to experience this coastal paradise is during the late spring, summer, and early fall months when the weather is warm and inviting. Here's a breakdown:
Late Spring (April to May): The temperatures are pleasant, and you can enjoy outdoor activities without the intense summer heat.
Summer (June to August): This is the peak tourist season, offering endless days of sunshine and perfect beach weather.
Early Fall (September to October): The weather remains warm, and you can avoid the crowds that flock to other Florida beaches during the summer.
Keep in mind that hurricane season runs from June through November, so it's essential to monitor weather forecasts if you plan to visit during this period. Otherwise, Horseshoe Beach promises a tranquil and enjoyable experience.
---
What Is Horseshoe Beach, Florida Famous For?
Horseshoe Beach, Florida, is famous for several reasons:
Natural Beauty: Its horseshoe-shaped coastline and pristine beaches are a testament to its unspoiled natural beauty.
Fishing: Horseshoe Beach has a rich fishing heritage, making it a haven for anglers seeking a variety of catches, including redfish, trout, and flounder.
Wildlife: The region is teeming with wildlife, from dolphins and manatees in the Gulf waters to diverse bird species along the shore.
Secluded Atmosphere: Unlike bustling Florida tourist spots, Horseshoe Beach offers a quiet, peaceful ambiance, making it perfect for relaxation.
Outdoor Activities: Visitors can enjoy kayaking, paddleboarding, and boating in the calm waters or explore nearby nature trails and parks.
The town's fame lies in its ability to offer an authentic, coastal Florida experience away from the crowds.
Things to Do and Explore at Horseshoe Beach
Horseshoe Beach offers a range of activities and attractions for visitors:
Beachcombing: Stroll along the shores and collect unique seashells and driftwood.
Fishing: Try your hand at fishing off the pier or charter a boat for deep-sea fishing adventures.
Kayaking and Paddleboarding: Explore the scenic waters of the Gulf of Mexico by kayak or paddleboard.
Wildlife Watching: Keep an eye out for dolphins, manatees, and a variety of bird species.
Nature Trails: Discover the natural beauty of the area by hiking through nearby parks and nature reserves.
These activities allow visitors to immerse themselves in the serene environment and enjoy the wonders of Horseshoe Beach
Horseshoe Beach Instagram Photos
Horseshoe Beach, Florida Customer Review by Beachsearcher.com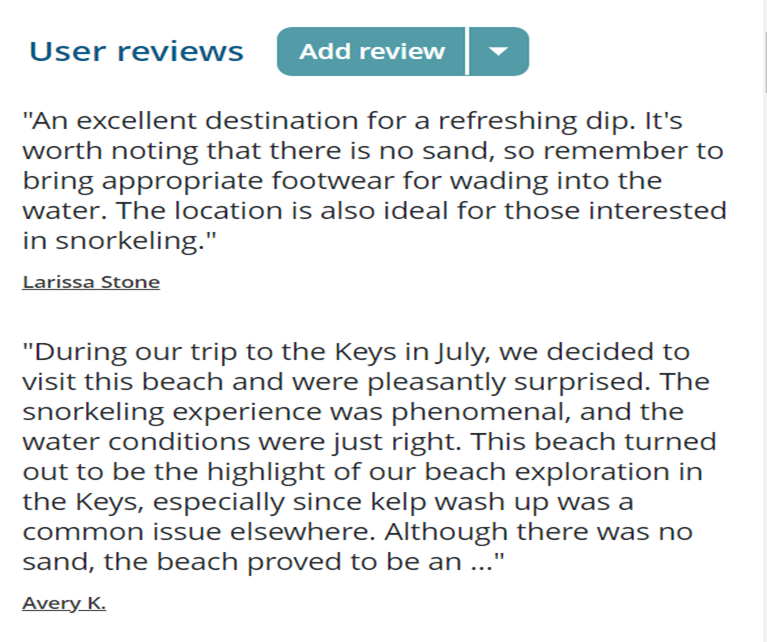 How to Find the Best Hotel Deals Near Horseshoe Beach, Florida
Finding the right accommodation is essential for a memorable trip. Research and booking platforms can help you find the best hotel deals near Horseshoe Beach. Look for accommodations that suit your preferences, whether it's a cozy beachfront cottage or a comfortable hotel room.
What Best Cuisine to Eat Near Horseshoe Beach?
 When it comes to cuisine near Horseshoe Beach, Florida, you'll find a delightful array of seafood and Southern-inspired dishes that capture the essence of coastal living. Here are some of the best cuisines to savor in the area:
Fresh Seafood: Being a coastal town, Horseshoe Beach is renowned for its fresh seafood. You can't visit without indulging in dishes like Gulf shrimp, oysters, crab cakes, and flounder. These are often prepared with a touch of local flair and served at many restaurants.
Southern Comfort Food: Explore the heartiness of Southern cuisine with dishes like fried chicken, collard greens, and cornbread. These comfort foods are staples at local eateries and provide a taste of traditional Southern cooking.
Key Lime Pie: A trip to Florida wouldn't be complete without savoring a slice of Key lime pie. Known for its sweet and tangy flavor, this dessert is a regional specialty and a must-try when dining near Horseshoe Beach.
Local Seafood Shacks: Don't miss the chance to dine at the local seafood shacks and waterfront restaurants. These rustic spots often offer the freshest catch of the day, served with a side of stunning Gulf views.
Barbecue: While not traditionally a coastal cuisine, you may still find some excellent barbecue joints nearby. Savor smoky, tender meats paired with classic sides like coleslaw and baked beans.
Fried Gator: If you're feeling adventurous, some local establishments serve fried alligator. It's a unique culinary experience that's surprisingly delicious.
Homestyle Breakfast: Start your day right with a homestyle Southern breakfast. You can expect fluffy biscuits, creamy grits, and hearty bacon or sausage at local diners.
Ice Cream and Gelato: Cool off with some homemade ice cream or gelato. Many places in the area offer a wide range of flavors to satisfy your sweet tooth.
Tropical Drinks: Enjoy refreshing tropical beverages made with fresh fruit, perfect for sipping as you take in the coastal breeze.
Craft Beer and Cocktails: Some local bars and restaurants offer a selection of craft beers and cocktails, making it an ideal spot to unwind after a day of exploration.
Nearby Attractions
While Horseshoe Beach, Florida, is a charming coastal destination in its own right, there are a couple of nearby beaches worth exploring if you're looking to broaden your beach experience:
Calusa Beach: Calusa Beach is a picturesque spot located relatively close to Horseshoe Beach. It offers a serene and natural environment, with pristine sands and calm waters. Visitors often appreciate its tranquil atmosphere, making it an excellent place for a leisurely beach day. Don't forget your sunscreen and beach gear when you decide to visit Calusa Beach.
Sombrero Beach: Sombrero Beach is another nearby gem situated in the city of Marathon, Florida, which is approximately 90 miles southwest of Horseshoe Beach. This beach is known for its soft, sandy shores and crystal-clear waters. It's a popular destination for swimming, snorkeling, and picnicking. The beach also has amenities like picnic tables, showers, and a playground, making it a family-friendly choice.
Things to Avoid?
While Horseshoe Beach, Florida, is a beautiful and tranquil destination, it's essential to be aware of certain considerations to ensure a smooth and enjoyable visit. Here are some things to avoid during your trip to Horseshoe Beach:
Littering: Please refrain from littering on the beach or in the surrounding areas. Keep the environment clean by disposing of your trash properly in designated bins.
Disturbing Wildlife: Horseshoe Beach is home to a variety of wildlife, including birds and marine creatures like dolphins and manatees. Avoid disturbing these animals and maintain a respectful distance when observing them.
Alcohol Restrictions: Familiarize yourself with local alcohol regulations. Some beaches may have restrictions on alcohol consumption, so make sure to follow any posted rules.
Leaving Unattended Belongings: Don't leave your personal belongings unattended on the beach. While Horseshoe Beach is relatively safe, it's always a good practice to keep an eye on your items to prevent theft or loss.
Ignoring Weather Alerts: Florida can experience sudden changes in weather, including thunderstorms and strong winds. Stay informed about weather conditions and heed any warnings or alerts issued by local authorities.
Unauthorized Fires: Open fires and bonfires are generally not allowed on many beaches, including Horseshoe Beach. Respect fire regulations to prevent accidents and protect the environment.
Overcrowding: Horseshoe Beach is known for its tranquility. Avoid overcrowding the beach or playing loud music that could disrupt the peaceful atmosphere.
Ignoring Safety Guidelines: If you plan to engage in water activities like swimming or boating, follow safety guidelines and be aware of any posted warnings about water conditions or potential hazards.
Feeding Wildlife: While it may be tempting to feed birds or other wildlife, avoid doing so as it can disrupt natural feeding patterns and may not be healthy for the animals.
Disregarding Local Regulations: Be mindful of any specific rules or regulations posted at the beach, such as pet restrictions, fishing guidelines, and designated swimming areas.
Unauthorized Camping: Camping on the beach may not be allowed. Check with local authorities or park officials for information about camping options and permits.
Driving on the Beach: Unless it's specifically allowed and you have the appropriate permits, avoid driving on the beach to protect the natural habitat and safety of beachgoers.
By being respectful of the environment, local regulations, and the comfort of other visitors, you can contribute to a positive and enjoyable experience at Horseshoe Beach while preserving its natural beauty for future generations.
Conclusion
Horseshoe Beach, Florida, stands as a tranquil coastal haven that promises a unique and serene escape for travelers in search of a peaceful retreat. This charming town, steeped in history and nestled amidst stunning natural landscapes, offers a harmonious blend of Southern hospitality and coastal allure.
How much did you like Our Detailed Discovering Horseshoe Beach, Florida| Map, Photos, and Reviews? Review Also, please share these Blogs with your friends on social media.
Recommended
Horseshoe Beach Map Directions?
Horseshoe Beach FAQ