Huntington Beach in Bay Village, Ohio | Things to Do & Map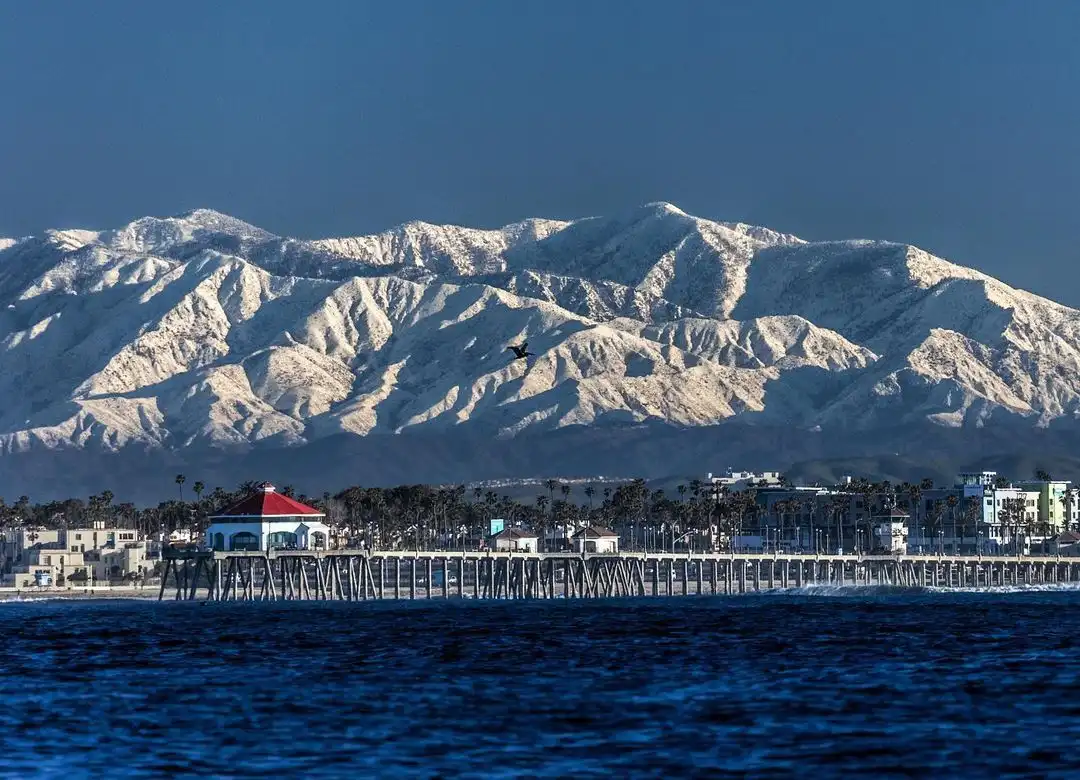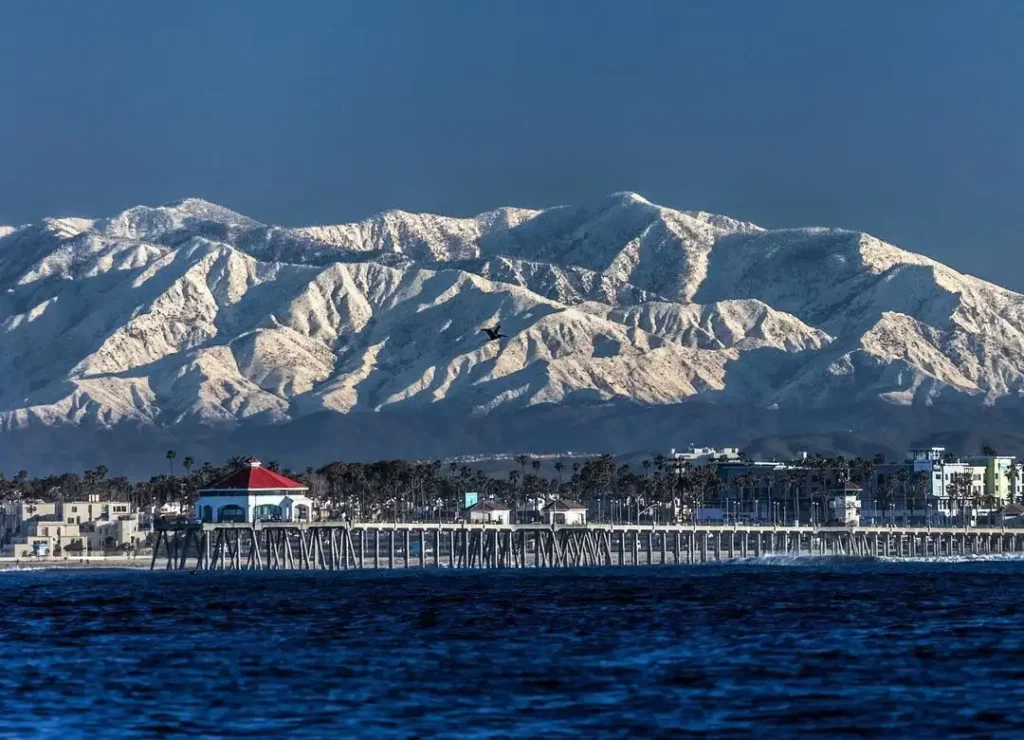 Huntington Beach | Podcast
Huntington Beach, also known as "Surf City USA," is a popular beach destination in Orange County, California. With 10 miles of pristine beaches, world-renowned surf breaks, and a vibrant culture, it's no wonder that this coastal gem attracts visitors from all over the world.
The purpose of this article is to provide a comprehensive guide to Huntington Beach, including its history, top attractions, accommodations, dining options, and more. Whether you're a first-time visitor or a seasoned traveler, this guide will help you make the most of your time in this beautiful beach town. So, let's dive in and discover all that Huntington Beach has to offer!
About Huntington Beach & its Locations
Huntington Beach is a coastal city in Orange County, California, known for its beautiful beaches, surf culture, and laid-back vibe. It is situated on the Pacific Coast Highway and is a part of the Greater Los Angeles area.
The city is home to 10 miles of pristine beaches, including Huntington City Beach, Huntington State Beach, and Bolsa Chica State Beach. Each of these beaches has its unique charm, offering visitors a range of activities, from surfing and swimming to sunbathing and beach volleyball.
In addition to its beaches, Huntington Beach is also home to a vibrant downtown area, known as Main Street, which is lined with shops, restaurants, and bars. Other notable locations in Huntington Beach include the Huntington Beach Pier, which extends 1,850 feet into the ocean and is a popular spot for fishing and sightseeing, and the Bolsa Chica Ecological Reserve, which offers visitors the opportunity to explore a protected wetland area.
Getting There: How to Reach Huntington Beach
By Car:
Huntington Beach is located on the Pacific Coast Highway, making it easily accessible by car from anywhere in Southern California. If you're driving from Los Angeles, take the I-405 South and exit Beach Boulevard. From San Diego, take the I-5 North and exit Beach Boulevard.
By Public Transportation:
Orange County Transportation Authority (OCTA) offers bus services to Huntington Beach from various locations in Orange County. Additionally, the Metro Express Line 460 runs between Downtown Los Angeles and Huntington Beach.
By Train:
Huntington Beach is served by the Metrolink Orange County Line, which runs from Los Angeles to Oceanside. The closest Metrolink station to Huntington Beach is in nearby Anaheim.
By Airport:
The nearest major airport to Huntington Beach is John Wayne Airport in Santa Ana, which is approximately 10 miles away. Alternatively, Los Angeles International Airport (LAX) is approximately 40 miles away.
If You are planning to visit the USA and looking for the best flight booking from your destination to Indonesia then, So we recommend you book your flight (Malaysia airlines)
Why is it called Huntington Beach?
Huntington Beach is named after its founder, Henry E. Huntington, a prominent businessman and philanthropist who played a key role in developing the city in the early 1900s. Huntington purchased a large tract of land along the coast in the late 1800s and began developing the area into a tourist destination.
Initially, the area was known as Pacific City, but when Huntington took over, he renamed it Huntington Beach to better reflect the city's identity as a beach town.
The name has stuck ever since, and today, Huntington Beach is known around the world as a premier surfing destination and a laid-back coastal community.
Is Huntington Beach worth visiting?
Yes, absolutely! Huntington Beach is a stunning coastal city that offers something for everyone. Whether you're a surfer looking for world-class waves, a family looking for a fun day at the beach, or a traveler looking for a relaxing coastal getaway, Huntington Beach has it all. The city's lively downtown area is filled with shops, restaurants, and entertainment options, while its 10 miles of wide, sandy beaches offer plenty of space for sunbathing, swimming, and surfing.
What is Huntington Beach famous for?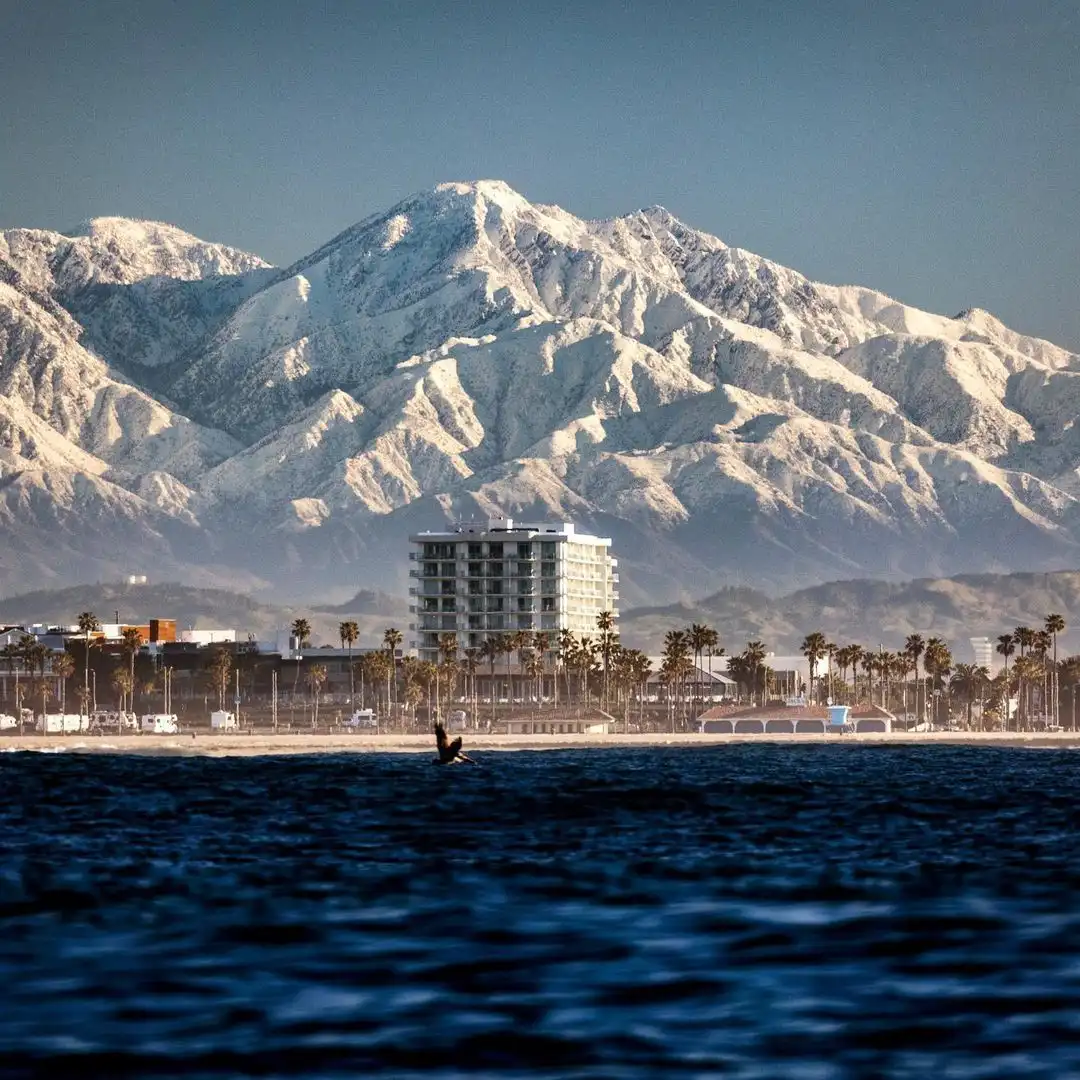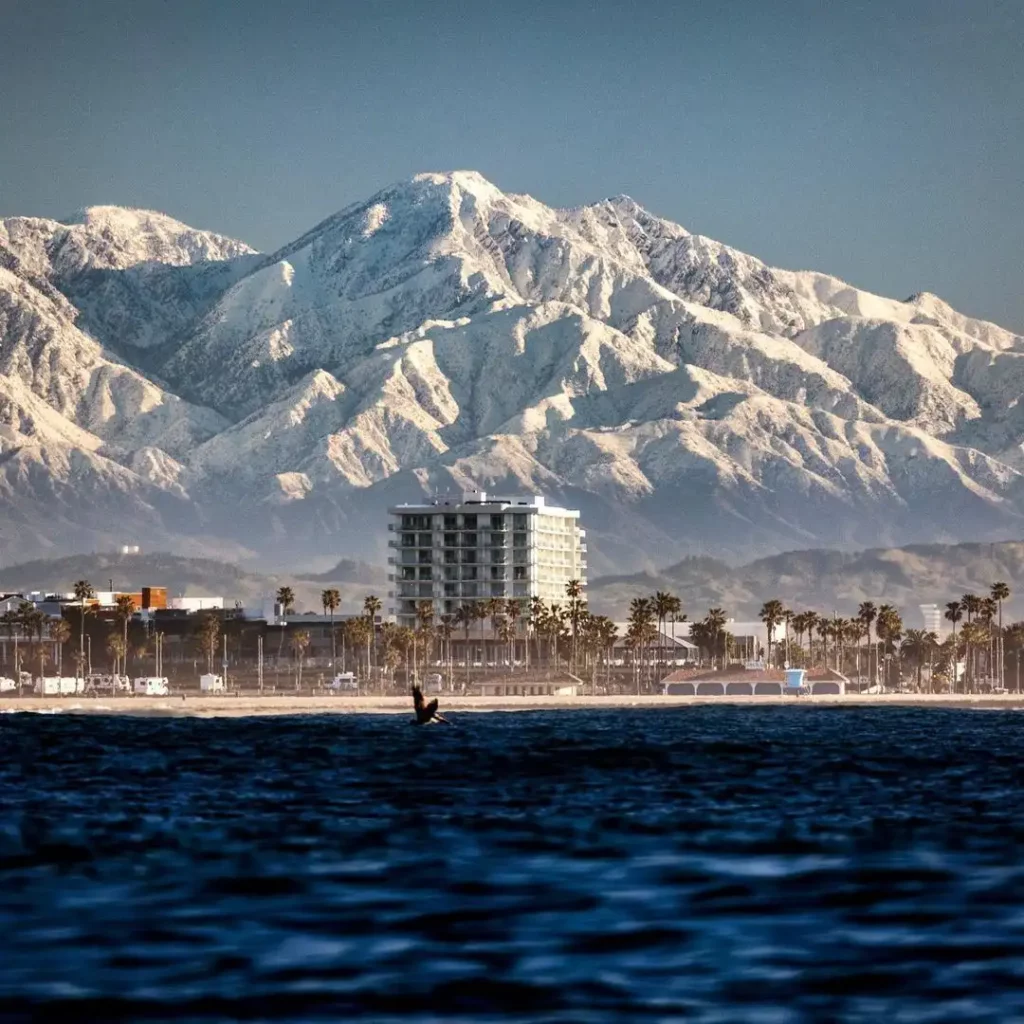 Huntington Beach is perhaps best known for its world-class surfing conditions, which have earned it the nickname "Surf City USA". The city hosts several major surfing events each year, including the U.S. Open of Surfing and the International Surfing Museum. In addition to surfing, Huntington Beach is also known for its beautiful beachfront parks, stunning sunsets, and lively beach culture. The city has a laid-back, welcoming atmosphere that attracts visitors from around the world.
Also, read– Top famous Places to visit in Indonesia
Top Things to Do: Activities, Things to Do in Huntington Beach
Surfing: Huntington Beach is known as "Surf City USA" and is a popular destination for surfers. You can take surfing lessons or rent a surfboard to hit the waves.
Beach activities: The beach offers a variety of activities like swimming, sunbathing, beach volleyball, and sandcastle building.
Bike ride on the boardwalk: The boardwalk is a great place to take a bike ride and enjoy the views of the ocean.
Swimming: Swimming is a popular activity which makes you entertainment for hall day. 
Visit the beach: Huntington Beach is known for its beautiful beaches, so be sure to spend some time soaking up the sun and playing in the ocean.
Take a sunset gondola ride: For a romantic and unique experience, take a gondola ride through Huntington Harbour at sunset.
You Also May Like it– Top 22 places to visit in Phuket |Thailand
Visual Delight: Huntington Beach Photos
Attraction Points Near Huntington Beach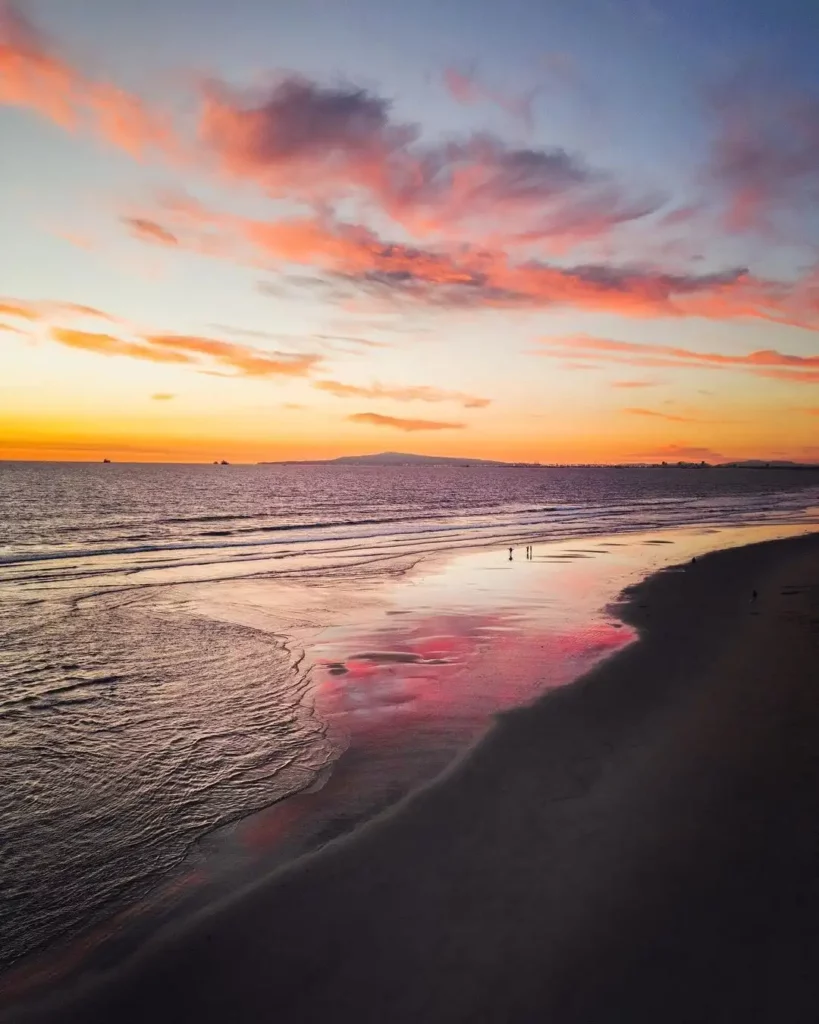 Huntington Beach Pier: The city's iconic pier stretches out into the ocean and offers breathtaking views of the coastline. Take a stroll along the pier or enjoy a meal at one of the many restaurants and cafes located there.
Pacific City: This outdoor shopping and dining complex is located just steps from the beach and offers a wide variety of shops, restaurants, and entertainment options.
Bolsa Chica Ecological Reserve: This protected wetland area offers a peaceful escape from the hustle and bustle of the beach. Take a hike or bike ride through the reserve to experience the natural beauty of the area.
International Surfing Museum: Learn about the history of surfing and its cultural significance in Huntington Beach at this fascinating museum.
Huntington Beach Art Center: This community-focused art center hosts a variety of exhibits and events throughout the year, showcasing the work of local and regional artists.
Sunset Gondola Ride: Take a romantic gondola ride through the canals of Huntington Harbor and enjoy the stunning sunset views.
Bolsa Chica State Beach: This state park offers a more secluded beach experience, with miles of untouched coastline and excellent birdwatching opportunities.
Must Explore Post– Best Places to Visit in Maldives
Rules and Regulations at Huntington Beach
Huntington Beach has certain rules and regulations in place to ensure the safety and enjoyment of visitors. Some of these rules and regulations include:
No alcohol: Alcohol is not allowed on the beach, including in parking lots, and can result in a fine.
No smoking: Smoking is prohibited on the beach and in all public areas in Huntington Beach.
No fires: Fires are not permitted on the beach, except in designated fire rings.
No glass containers: Glass containers are not allowed on the beach.
Dogs: Dogs are allowed on the beach but must be leashed and owners are required to clean up after their pets.
Fishing: Fishing is allowed on the pier, but not on the beach.
Surfing: Surfing is permitted in designated areas only, and surfers must adhere to surf zone boundaries.
Respect wildlife: Visitors should not disturb or harm any wildlife, including birds and marine animals.
Accommodations: Hotels Near Huntington Beach
Hyatt Regency Huntington Beach Resort & Spa: This beachfront resort offers luxurious rooms and suites, multiple dining options, a spa, and a pool.
The Waterfront Beach Resort, A Hilton Hotel: This resort offers spacious rooms and suites with ocean views, a pool, and a spa.
Paséa Hotel & Spa: This hotel offers stylish rooms with ocean views, multiple dining options, a pool, and a spa.
Food to Eat: Must-Try Dish
Fish Tacos: This is a popular dish in Huntington Beach, with many restaurants offering their take on the classic fish taco. Try the Baja-style fish tacos at Sancho's Tacos or the grilled mahi-mahi tacos at Bear Flag Fish Co.
Acai Bowls: Acai bowls are a healthy and refreshing breakfast or snack option, and Huntington Beach has many great spots to try them. Check out Nekter Juice Bar or Bowl of Heaven.
Poke Bowls: Another healthy and delicious option, poke bowls feature fresh fish and veggies. Try the poke bowls at Pacific Poke or PokiNometry.
Burgers: Huntington Beach has some great burger joints, including TK Burgers and The Habit Burger Grill.
Brunch: If you're looking for a leisurely brunch, head to Sugar Shack Cafe or The Longboard Restaurant & Pub for some delicious breakfast dishes.
Conclusion
Huntington Beach is a beautiful and vibrant destination that offers something for everyone. From its stunning beaches to its lively downtown area, visitors will find plenty to see and do during their stay. Whether you're looking to surf, sunbathe, shop, or dine, Huntington Beach has it all.
How much did you like Our detailed Huntington Beach in Bay Village, Ohio | Things to Do & Map? Review Also, please share these Blogs with your friends on social media.
Recommended
Huntington Beach Map Directions
Huntington Beach FAQ