Jennings Beach (Fairfield) CT | Things to do & Beach Parking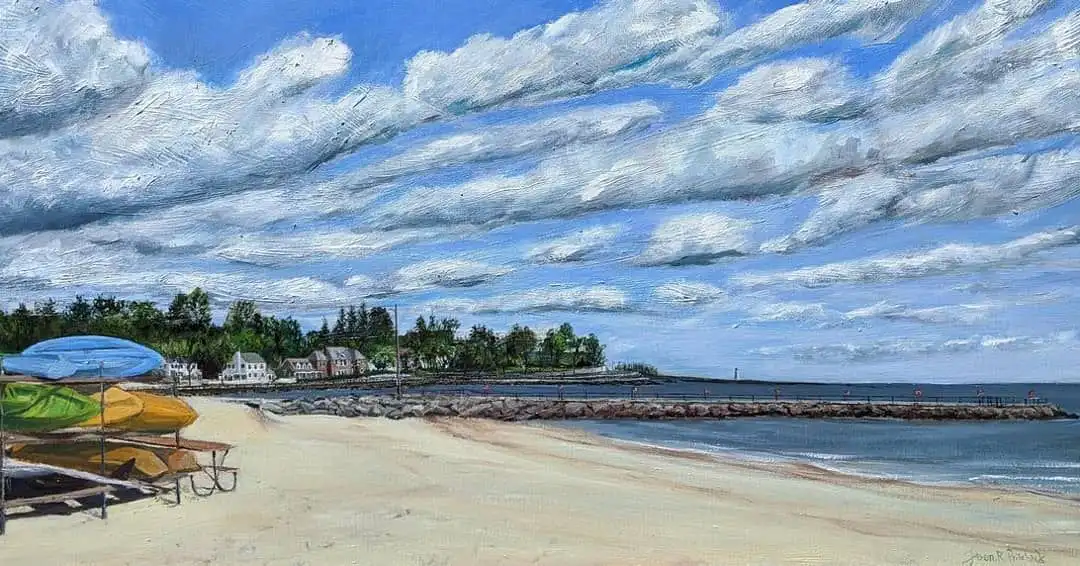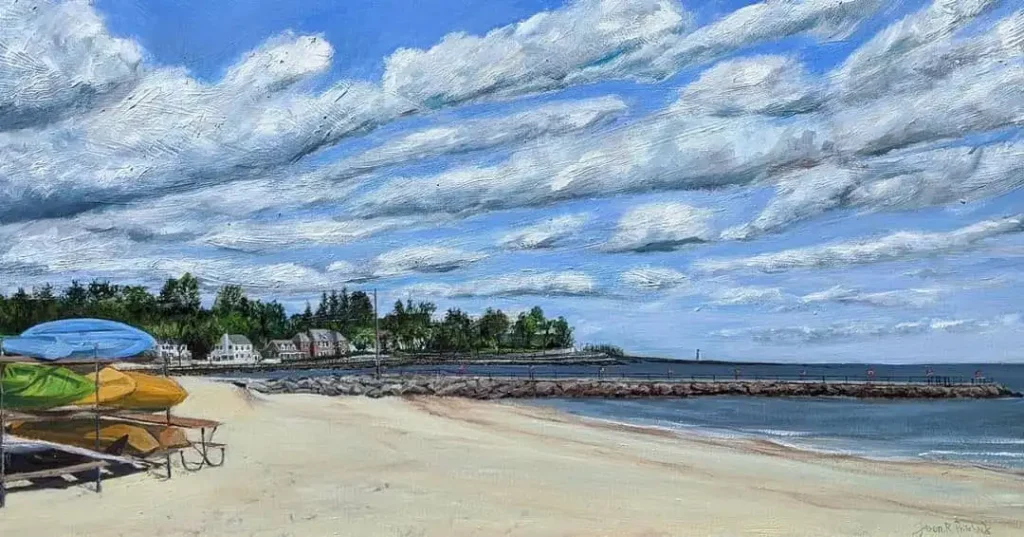 If you're looking for a perfect local beach escape, Jennings Beach in Fairfield, Connecticut is just the place. Situated right near Long Island Sound, it offers all the beauty and outdoor recreation that one expects of a classic East Coast beach town experience.
Whether you're an avid swimmer or simply looking to relax and take in some beautiful views on a warm day, this popular coastal destination has something for everyone – from its sandy shores and long beachfront boardwalk to nearby parks and great restaurants.
Keep reading to learn more about what there is to see and do at Jennings Beach plus helpful tips for parking your car during peak beach hours!
Descriptions and Location of Jennings Beach
Jennings Beach is a magical place located in Fairfield, Connecticut. With its stunning shorelines and lush green surroundings, it's safe to say that the beach is one of the most beautiful places in the state. One can spend hours swimming in the crisp, cool waters, sunbathing on the warm sand, or exploring some of its hidden gems.
The area around Jennings Beach offers plenty of activities for nature lovers as well; for example, several trails along the shoreline are perfect for walking and biking.
There's also an abundance of wildlife such as turtles and birds that one may spot while they're out antiquing! With so much to do and see at this breathtaking beach location, Jennings Beach truly lives up to its name – an enchanting oasis with something for everyone.
How to Reach Jennings Beach
To reach Jennings Beach in Fairfield, CT, you can follow these directions:
From I-95 North or South, take Exit 22 (Mill Plain Road/Southport).
Head east on Mill Plain Road for about 1.5 miles.
Turn left onto South Benson Road.
Continue on South Benson Road for about 1.5 miles.
Jennings Beach will be on your left.
Alternatively, you can also use a map or navigation app to get directions to the beach's address: 880 S Benson Rd, Fairfield, CT 06824, United States.
If You are planning to visit the USA and looking for the best flight booking from your destination to Indonesia then, So we recommend you book your flight (Malaysia airlines)
Also, Read– Top famous Places to visit in Indonesia
What is Jennings Beach known for?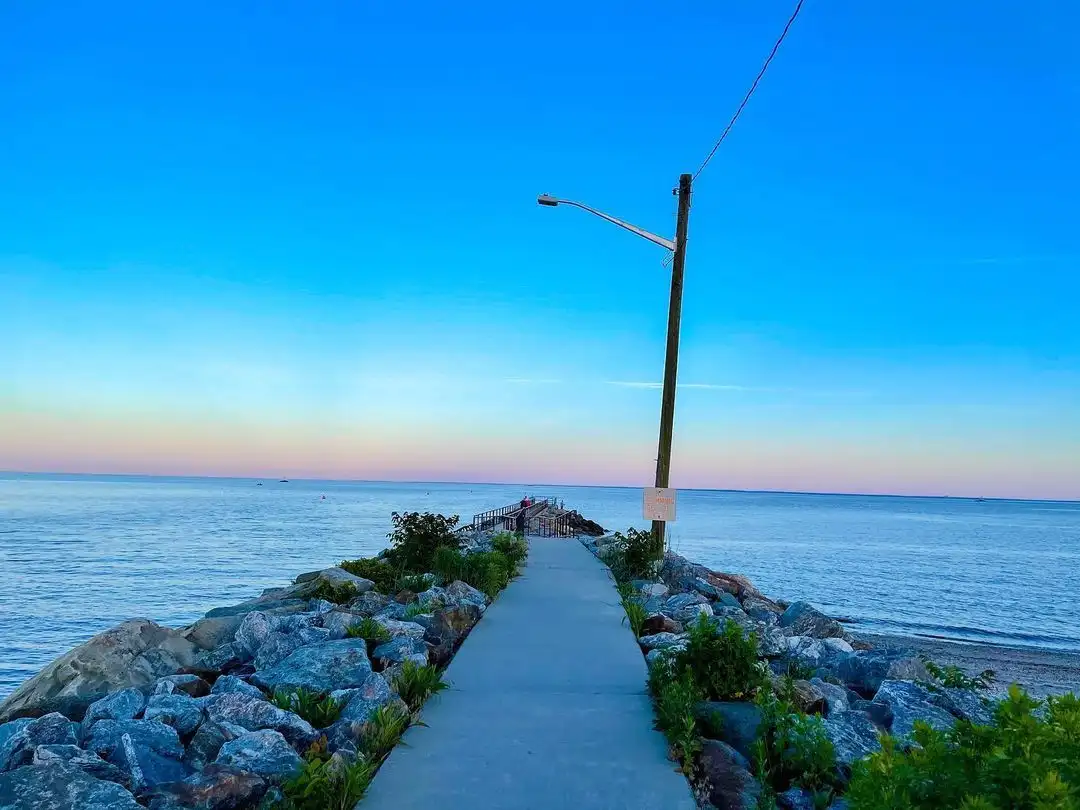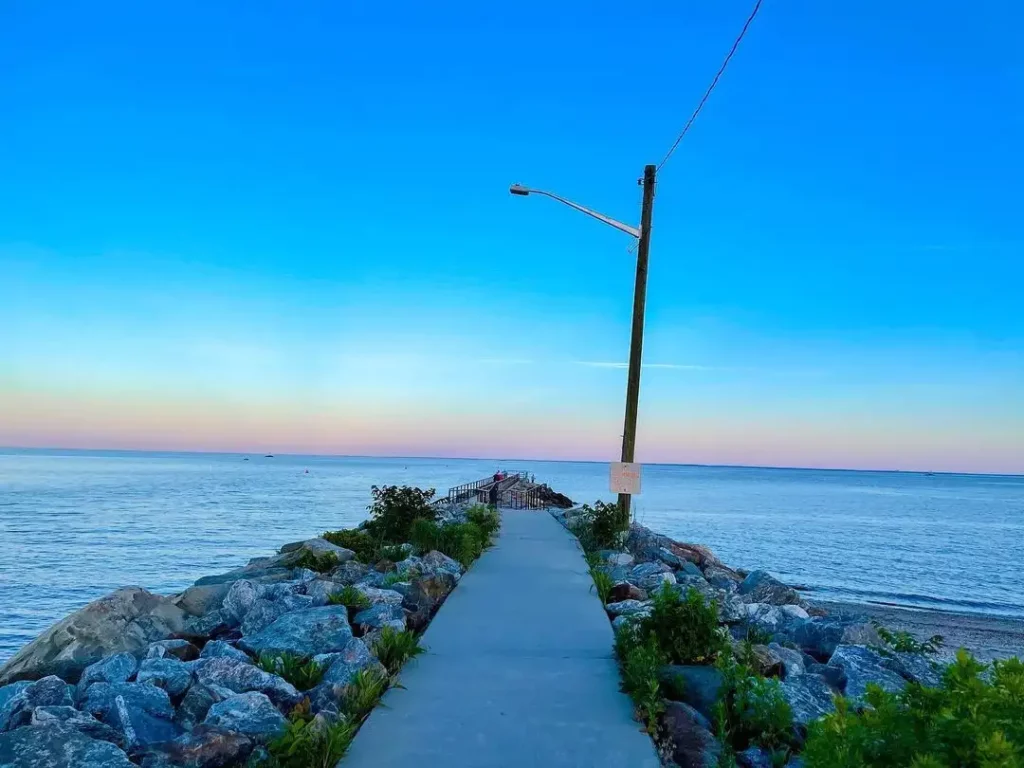 Jennings Beach is known for its large sandy beach, swimming area, and various amenities such as picnic tables and grills, playground, and restrooms. It also offers lifeguards during the summer months, It is a popular spot for swimming, sunbathing, and other beach activities. It's also a great place for family outings, picnics, and parties. It's a great place to enjoy the sun, waves, and beautiful views of Long Island Sound.
Read This– 100 Best Places to Visit in Maldives
Things to do at Jennings Beach
Jennings Beach Fairfield, CT provides visitors with a variety of enjoyable activities.
Swimming and sunbathing on the beach are popular summertime pastimes, but there are also plenty of other ways to occupy your time.
From tennis courts and volleyball to paddleboat rentals, you'll be sure to find something fun for everyone in the family.
Jennings Beach also has a dog park for canine companions and plenty of areas for picnics and barbecues.
The beach is an ideal destination no matter what season it is; stroll along the shoreline during the warmer months or explore trails nearby during cooler weather.
Take in stunning views while bicycle riding around the lagoon, or embark on an uplifting kayaking trip near the coastline.
Jennings Beach is a perfect place to revel in nature's beauty year-round!
Some beautiful pictures of Jennings Beach
Attraction Point Near Jennings Beach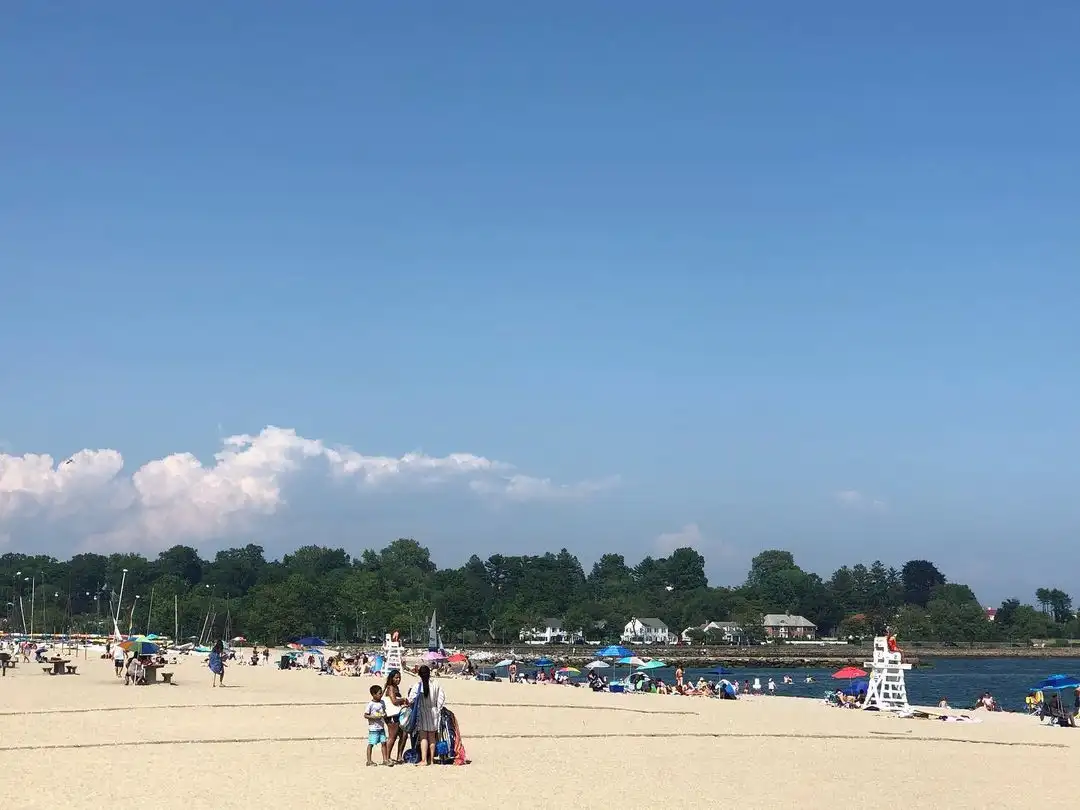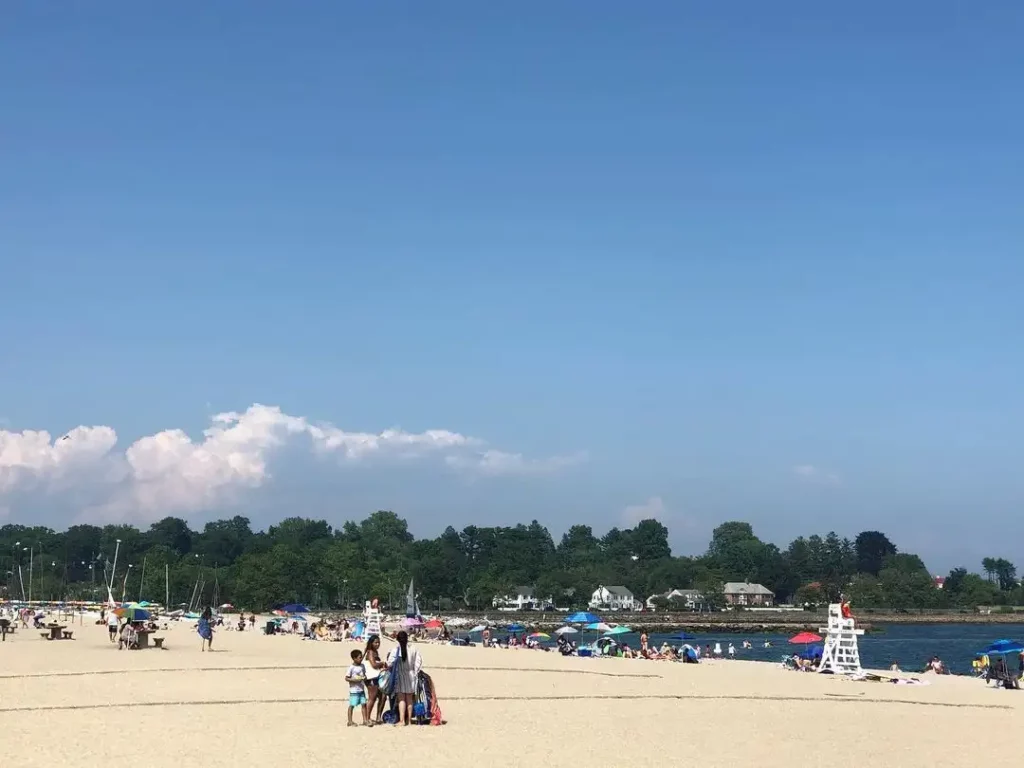 South Benson Marina: This marina offers boat rentals, fishing charters, and other water sports activities.
Penfield Beach: This beach is located just a short distance from Jennings Beach and offers a more secluded and quieter atmosphere.
Southport Railroad Station: This historic train station offers tours and exhibits on the history of railroading in the area.
Fairfield Museum and History Center: This museum offers exhibits on the history of Fairfield, including the town's role in the American Revolution and the Underground Railroad.
Fairfield University: This university is located just a short distance from Jennings Beach and offers a variety of cultural and educational events
Must Read Post– Top 22 places to visit in Phuket |Thailand
Accommodations and Amenities at Jennings Beach
Jennings Beach offers a wonderful selection of accommodations and amenities to make your time here both comfortable and enjoyable. Whether you're looking for a place to spread out and relax, or if you'd like to dive into activities, this beach has it all. From expansive picnic areas, grills, and playgrounds to kayak rentals and a waterfront promenade – there's something for everyone at Jennings Beach. 
Food to eat
Hamburgers and hot dogs: These are classic American foods that are often enjoyed at backyard barbecues, picnics, and sporting events.
Barbecue: American BBQ is known for its slow-cooked meats, such as pulled pork, ribs, and brisket, which are often served with sides like coleslaw, baked beans, and macaroni and cheese.
Pizza: Pizza is a popular American food that originated in New York City, and is now enjoyed in different styles across the country.
Fried chicken: Fried chicken is a popular American food that is enjoyed in many different regions, and is often served with sides like mashed potatoes, gravy, and coleslaw.
Chili: Chili is a hearty stew that is often made with ground beef, kidney beans, and a variety of spices.
Tacos: Tacos are a popular American food that originated from Mexican cuisine, and are often made with a variety of meats, vegetables, and toppings.
Macaroni and Cheese: Mac and Cheese is a popular American comfort food that is often made with elbow macaroni and a cheesy sauce, it's also a classic side dish.
Hot Wings: Hot Wings are a popular American food that originated in Buffalo, NY, they're chicken wings that are deeply fried and coated with a spicy sauce.
Apple Pie: Apple Pie is a classic American dessert that is often served with a scoop of vanilla ice cream.
Ice Cream: Ice Cream is a classic American dessert that is enjoyed year-round in a wide variety of flavors and styles.
Things to Avoid
Jennings Beach is a beautiful spot to take in some summer fun, but there are some important things to avoid to make sure that everyone who visits the beach can have a safe and enjoyable time. 
Avoid smoking cigarettes on the beach, playing loud music, bringing glass bottles or containers, and dog walking without a leash. 
Avoid bringing glass or other sharp objects onto the sand as these can be dangerous and can also damage the environment. 
It's always a good idea to stay away from areas that appear to be signs of wildlife activity, such as nests or burrows, as disturbing them could end up harming the many animals that call Jennings Beach home. 
Remembering these small rules will help create an enjoyable and safe day at the beach for all.
Conclusion
If you are looking for a beach to spend the day at with your family, Jennings Beach in Fairfield, Connecticut is the perfect place. With plenty of things to do and affordable beach parking, Jennings Beach has something for everyone. So, pack up your cars and head on down to Jennings Beach today!
How much did you like Our detailed Jennings Beach (Fairfield) CT | Things to do & Beach Parking? Review Also, please share these Blogs with your friends on social media.
Recommended
Jennings Beach Map Direction
Jennings Beach FAQ