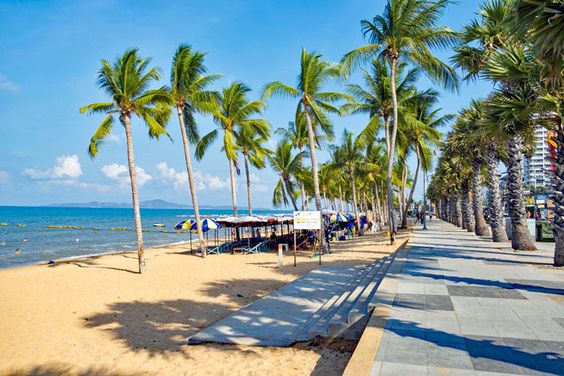 When it comes to finding the perfect place for a relaxing vacation, Jomtien Beach is hard to beat. Situated in Pattaya, Thailand, Jomtien Beach is one of the most popular tourist destinations in the country. With its soft white sand beaches and crystal-clear waters.
Jomtien Beach is a natural paradise that offers something for everyone. Whether you're looking for sunbathing and swimming or want to explore the vibrant nightlife scene, Jomtien Beach has everything you need for an unforgettable holiday experience.
In this post, we will discuss why Jomtien Beach is a great choice for your next vacation, how to reach Jomtien Beach, what you can expect during your stay, and more. We hope that after reading this article, you will be inspired to visit Jomtien Beach yourself!
Why choose Jomtien Beach for Vacation?
Jomtien Beach is a great place to vacation for several reasons.
First, the beach is located just a short distance from Pattaya City, making it easy to get to.
Second, the beach is 6 kilometers long, so there is plenty of space to relax and soak up the sun.
Third, the roads running alongside the beach are constantly shaded, which makes them perfect for walking or biking.
Finally, Jomtien Beach is home to several restaurants and cafes, so you can easily find something to eat or drink. Whether you're looking for a quiet place to relax or a lively spot to enjoy some nightlife, Jomtien Beach is sure to have something for you.
Best Way to reach Jomtien Beach
Via Air: Utapao International Airport is the closest airport to Jomtien Beach. It is approximately 40 kilometers from the beach.
The best way to reach Jomtien Beach is by taking the bus. The bus will take you right to the beach, and it is very cheap. You can also take a taxi, but it will be more expensive.
If you are driving, you can park your car at the beach. Many motorbike taxis can take you to the beach. Just make sure to agree on a price before getting on the motorbike.
If You are planning your next travel vacation and looking for the best flight deals from your destination. So, we recommend you book a flight from expedia.com.
Also, if you are looking best hotels and Homestay deals then we recommended book your hotels and homestay with  hotels.com and Vrbo.com
Local Name of Jomtien Beach Pattaya
Jomtien in Thai: จอมเทียน, Chom Thian, pronounced by the name of [t͡ɕɔ̄ːm tʰīa̯n]) or Jomtien Beach
Best time to visit Jomtien Beach?
November to February.
The best time to visit Jomtien Beach is from November to February. This is the dry season in Thailand, so you can expect sunny skies and little rainfall. The average temperature during this period is around 28 degrees Celsius, making it the perfect time to enjoy the beach.
If you don't mind braving the crowds, you can also visit during the Thai New Year in April. This is one of the busiest times of the year at Jomtien Beach, but the warm weather and festive atmosphere make it a great time to visit.
Also, Read – Top places to visit Pattaya
Things to do and explore near Jomtien Beach?
Thailand is a renowned tourist destination for its beautiful beaches. One such beach is Jomtien Beach located in Pattaya city of Thailand.
While at the beach, one can enjoy several water sports such as windsurfing, parasailing, kayaking, scuba diving, and stand-up paddle boarding.
If you are not a fan of water sports, then you can just laze around on the beach and enjoy the sun.
If you want to explore more than just the beach, you can visit the Pattaya Floating Market, which is just a few kilometers from Jomtien Beach. The market has a vast collection of items ranging from clothes to souvenirs to food items.
For animal lovers, the Tiger Zoo and Wildlife Park is a must-visit. The park has a wide variety of animals including tigers, lions, elephants, and giraffes. You can even interact with some of the animals by feeding them.
There are several temples located near Jomtien Beach that are worth visiting. These temples offer a stunning view of the city and are peaceful places to relax and reflect.
So, if you are ever in Pattaya, do not forget to explore Jomtien Beach and its surroundings.
Jomtien Beach NightLife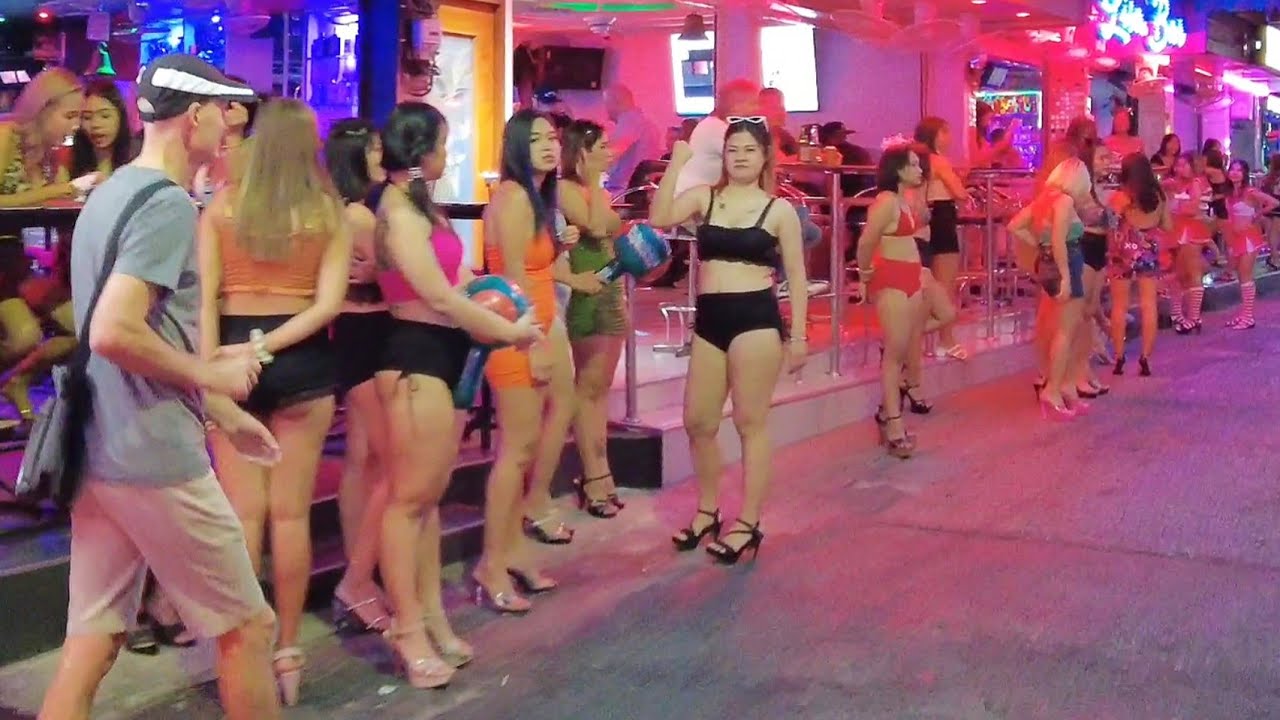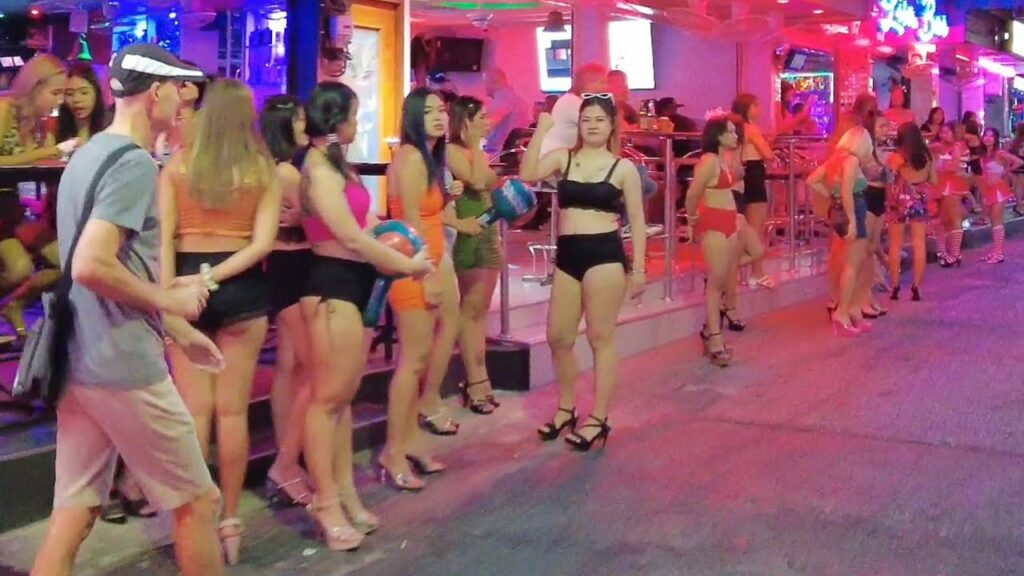 Jomtien Beach is one of the most popular nightlife destinations in Thailand. The main strip is lined with bars, nightclubs, and restaurants, and there is something to suit everyone's taste. The atmosphere is lively and vibrant, and you can dance the night away at one of the many nightclubs.
If you're looking for something a bit more low-key, there are plenty of bars where you can relax with a drink and watch the world go by. There are also several restaurants offering delicious Thai food. Whatever you're looking for, you're sure to find it at Jomtien Beach.
Where to stay
There are many options for where to stay when you visit a new city or town.
If you're looking for something affordable, you might consider staying in a hostel or at a hotel that offers discounts for long-term stays.
booking.com is also a popular aggregate that gives you the right option for choosing budget-conscious travelers option for your stay.
For those who prefer a more luxurious experience, there are plenty of five-star hotels. If you're visiting somewhere with family or friends, you might opt to rent a vacation home.
No matter what your budget or preferences are, there's sure to be a place that's perfect for you.
If you are looking to book budget-friendly hotels, resorts, Airport Taxis, cars, etc. So, we recommend you book your stay from Booking.com you will get plenty of deals along with verified hotels and a homestay.
If You are looking for a luxury experience with family, then we recommend you book your luxury stay with Radisson Hotels.
What best Pattaya food to eat?
Pattaya is a world-famous beach destination, and for good reason. The sand is white and powdery, the water is crystal clear, and the sunsets are simply breathtaking. After a long day of soaking up the sun, there's nothing better than indulging in some of the delicious food that Pattaya has to offer.
From fresh seafood to Thai curries, there's something for everyone to enjoy.
For those who crave something sweet, Thailand's famous mango sticky rice is a delicious option. This dish consists of glutinous rice that is cooked in coconut milk and topped with fresh mango slices.
And of course, no trip to Pattaya would be complete without sampling the famous street food.
So, whether you're looking for a quick bite or a sit-down meal, be sure to try some of the best food that Pattaya has to offer.
Things to Avoid in Jomtien Beach
Jomtien Beach is a beautiful place to visit, but there are a few things you should avoid while you're there.
First, be careful of the rip currents. They can be strong, and they can pull you out to sea very quickly.
Second, don't touch the coral. It's delicate, and it's easy to damage.
Third, be careful of the sun. It's very strong in Thailand, and it can burn you even if you're in the water.
Finally, don't eat anything that you haven't washed properly. The water isn't always clean, so it's important to make sure that any food you eat is free of bacteria.
By following these simple guidelines, you'll be sure to have a safe and enjoyable trip to Jomtien Beach.
Takeaway
If you're looking for a place to relax and take in the natural beauty of Thailand, Jomtien Beach is worth a visit. With its wide variety of beach activities, delicious food options, and affordable accommodations, Jomtien Beach is perfect for anyone looking for an unforgettable vacation experience. Have you been to Jomtien Beach? What were your favorite things about it?
Jomtien Beach Pattaya Map Locations?
FAQ
Related Article –
Top Places to visit in Bangkok
Explore Koh Larn Beach Pattaya