Kemil Beach in Beverly Shores, Indiana | Things to Do & Map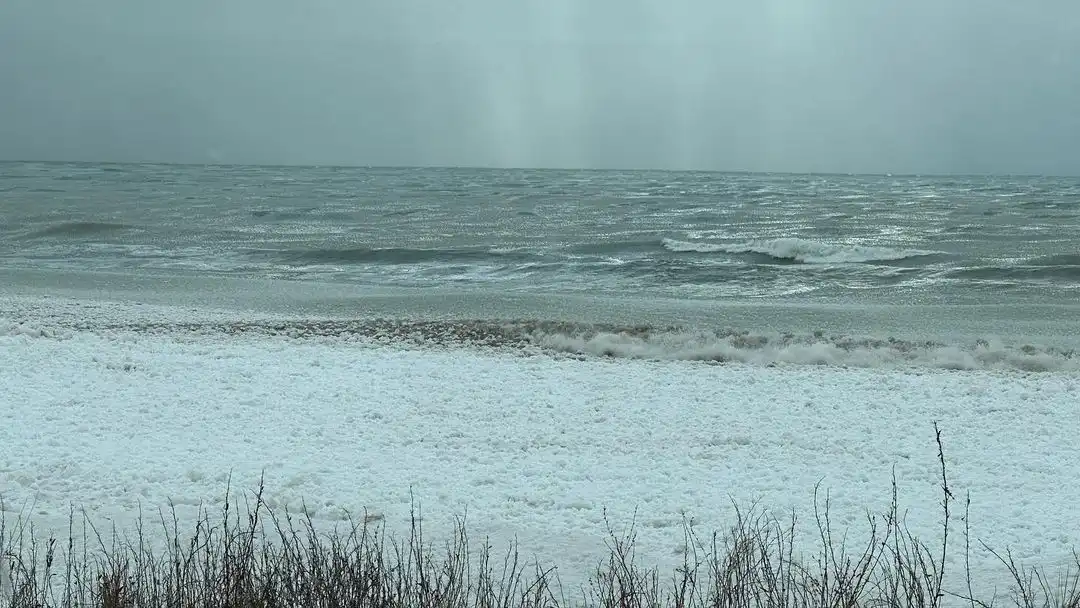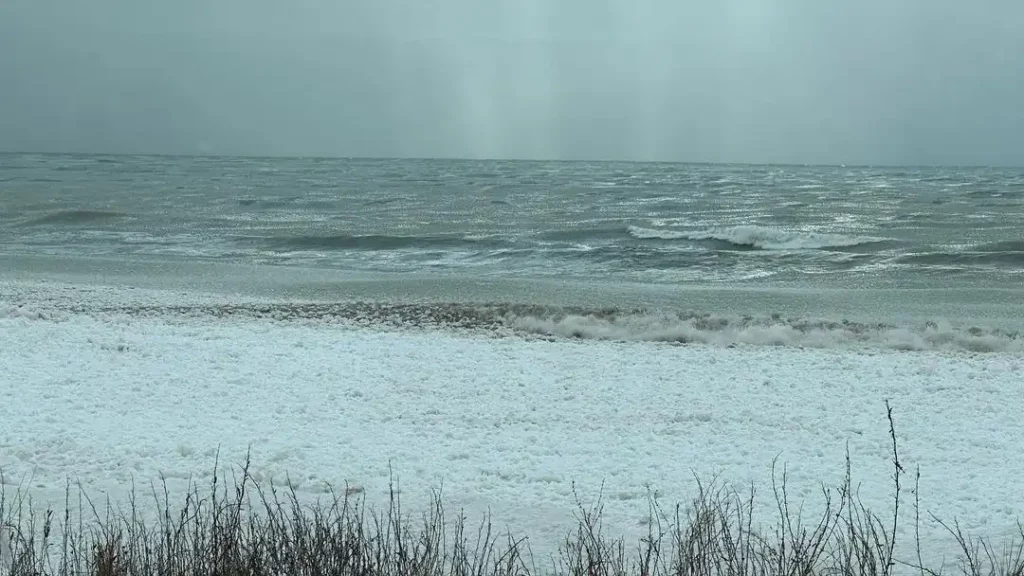 Kemil Beach | Podcast
Kemil Beach is a picturesque and serene destination located in Beverly Shores, Indiana. It is one of the most popular beaches in the region, attracting visitors from all over the country. 
The beach is known for its crystal-clear waters, soft white sand, and breathtaking scenery. With its calm waves and gentle breezes, Kemil Beach is an ideal location for a relaxing getaway, as well as a host of exciting activities for visitors of all ages.
As one of the premier tourist destinations in the area, Kemil Beach plays an important role in the local economy. The beach has become a must-see destination for travelers looking to experience the beauty of the Midwest. With its tranquil atmosphere and stunning natural beauty, Kemil Beach has earned a reputation as one of the top beaches in the United States.
About Kemil beach & its Locations
Kemil Beach is located in the small town of Beverly Shores, Indiana, which is situated along the southern shore of Lake Michigan. The beach is part of the Indiana Dunes National Park, which covers over 15,000 acres of diverse natural landscapes, including dunes, wetlands, and forests. 
Kemil Beach itself spans approximately one mile along the shore of Lake Michigan, offering stunning views of the lake and the surrounding natural scenery.
The beach is known for its soft, white sand and clear, refreshing water. Its location within the national park provides visitors with access to a wide range of outdoor activities, including hiking, biking, and birdwatching. The surrounding area is home to a variety of wildlife, including rare and endangered species such as the Indiana bat and the eastern massasauga rattlesnake.
Getting There: How to Reach Kemil beach
Address: Beverly Shores, IN 46304, United States
By Car: Kemil Beach is easily accessible by car. From Chicago, take I-94 East to exit 26A (IN-49 S) towards Valparaiso. Continue on IN-49 S for about 10 miles, then turn right onto US-12 W/Dunes Hwy. Follow US-12 W for about 4 miles, then turn left onto N. Kemil Rd. Follow N. Kemil Rd to the beach parking lot.
By Public Transport: The South Shore Line commuter train provides service to Beverly Shores from Chicago and other points in Northern Indiana. From the Beverly Shores station, it's a short walk to Kemil Beach. You can also take a bus from nearby cities like Michigan City or Valparaiso to Beverly Shores.
By Air: The closest airport to Kemil Beach is Chicago Midway International Airport, which is approximately 60 miles away. You can rent a car at the airport and drive to the beach or take a taxi or ride-sharing service. Chicago O'Hare International Airport is also an option, but it's further away at approximately 90 miles.
By Train: The Amtrak train service provides connections to nearby cities like Michigan City and Gary, Indiana. From there, you can take a bus or taxi to Beverly Shores and Kemil Beach.
If You are planning to visit the USA and looking for the best flight booking from your destination to Indonesia then, So we recommend you book your flight (Malaysia airlines)
Why is it called Kemil Beach?
The name "Kemil" is derived from the last names of two prominent Chicago architects, David Kenneth, and Robert Earl Miller. They were instrumental in the creation of the Indiana Dunes State Park and were involved in the design of several of the park's buildings, including the Kemil Road beach pavilion. The beach was named after the pavilion, which was constructed in the 1930s.
Is Kemil Beach worth visiting?
Absolutely! Kemil Beach is one of the hidden gems of the Indiana Dunes. It offers a peaceful and serene escape from the hustle and bustle of the city. The beach is known for its clear waters, sandy beaches, and beautiful dunes. Visitors can enjoy swimming, sunbathing, hiking, birdwatching, and more.
What is Kemil Beach famous for?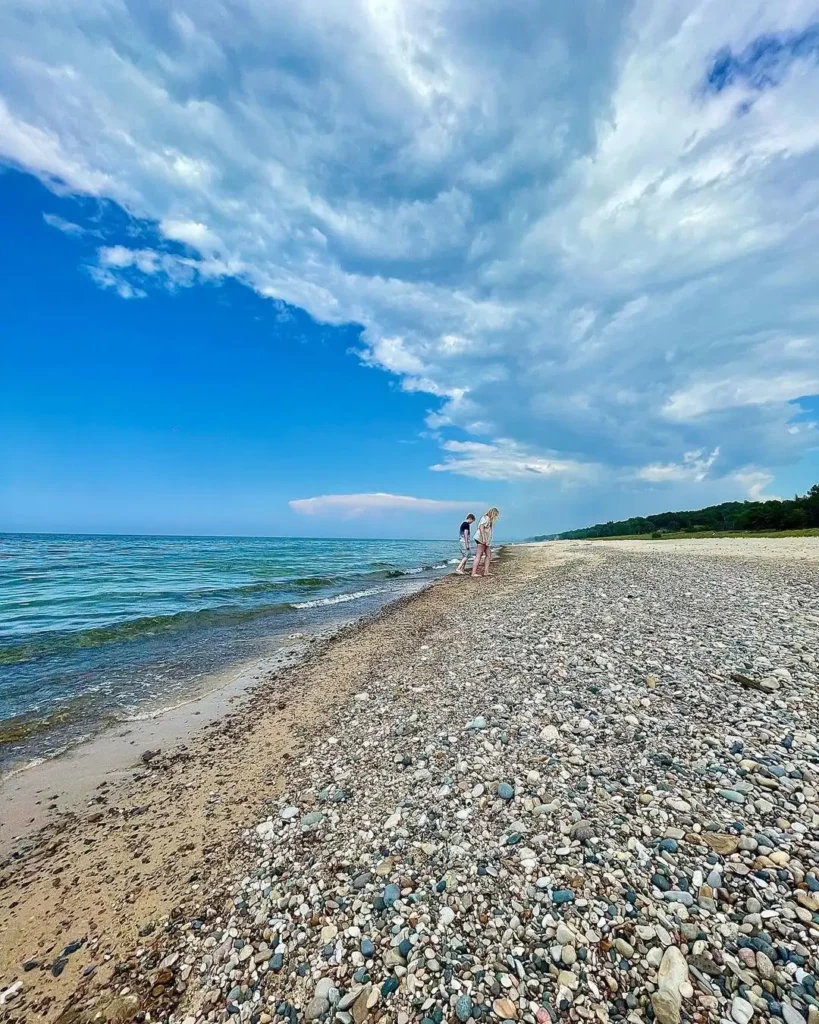 Kemil Beach is famous for its picturesque dunes and stunning views of Lake Michigan. The beach offers a peaceful and quiet atmosphere, making it a perfect spot for relaxation and contemplation. It is also known for its clear and shallow waters, which are great for swimming and other water activities. 
Additionally, Kemil Beach is popular among birdwatchers, as it is a prime location for spotting migratory birds.
Also, read– Top famous Places to visit in Indonesia
Top Things to Do: Activities, Things to See & Do in Kemil beach
Swim in Lake Michigan's clear and shallow waters.
Enjoy a picnic on the sandy beaches or in the picnic shelter.
Hike through the dunes and enjoy the breathtaking views of the lake.
Go birdwatching and spot migratory birds such as Sandhill Cranes and Bald Eagles.
Take a scenic drive or bike ride through the surrounding area.
Visit the Kemil Road beach pavilion, a historic building with a rich architectural history.
Participate in ranger-led programs and learn about the history and ecology of the area.
Experience the stunning sunsets over the lake.
Enjoy fishing off the shore or in Lake Michigan.
Relax and unwind in the peaceful and serene surroundings of Kemil Beach.
You Also May Like it– Top 22 places to visit in Phuket |Thailand
Visual Delight: Kemil Beach Photos
 Attraction Points Near Kemil Beach: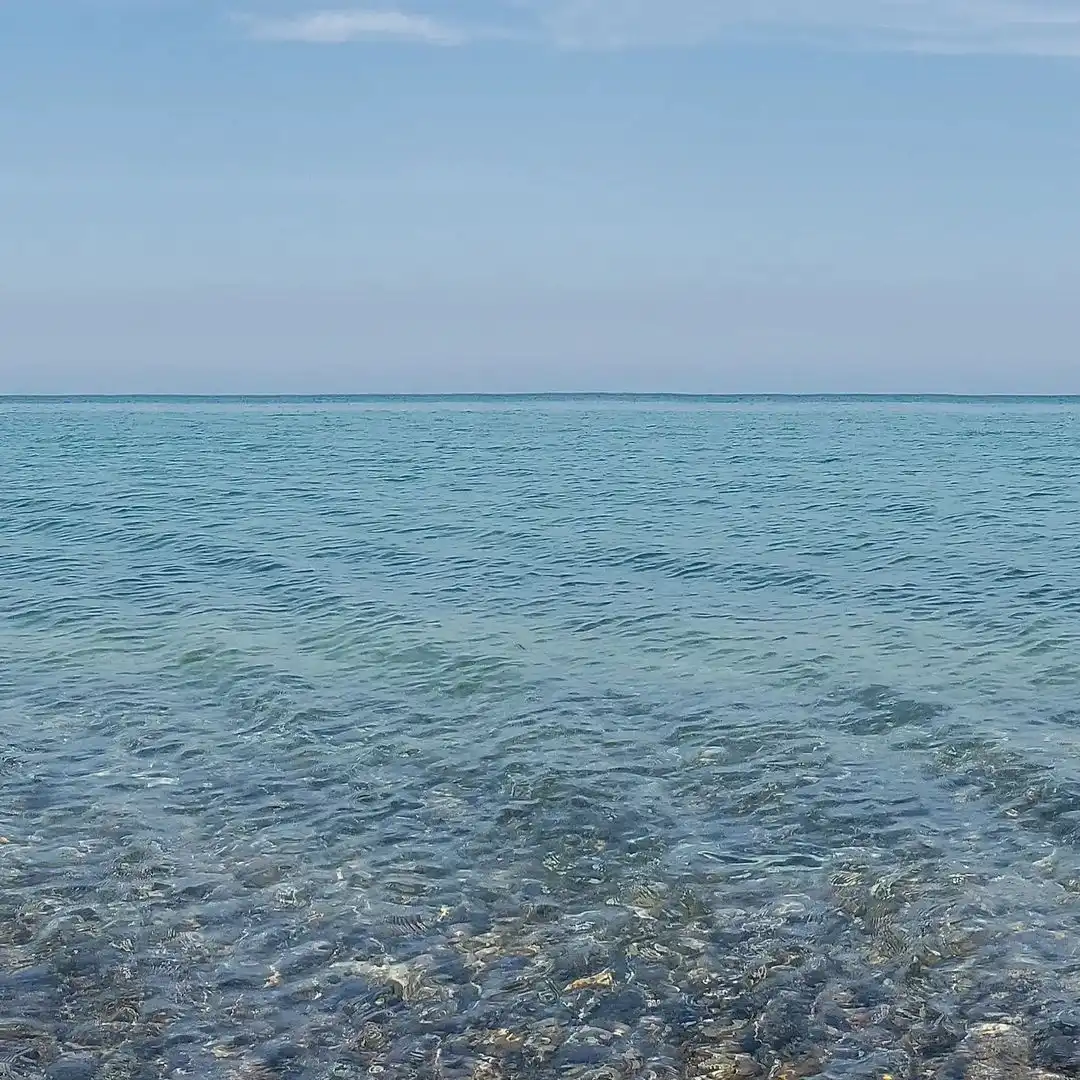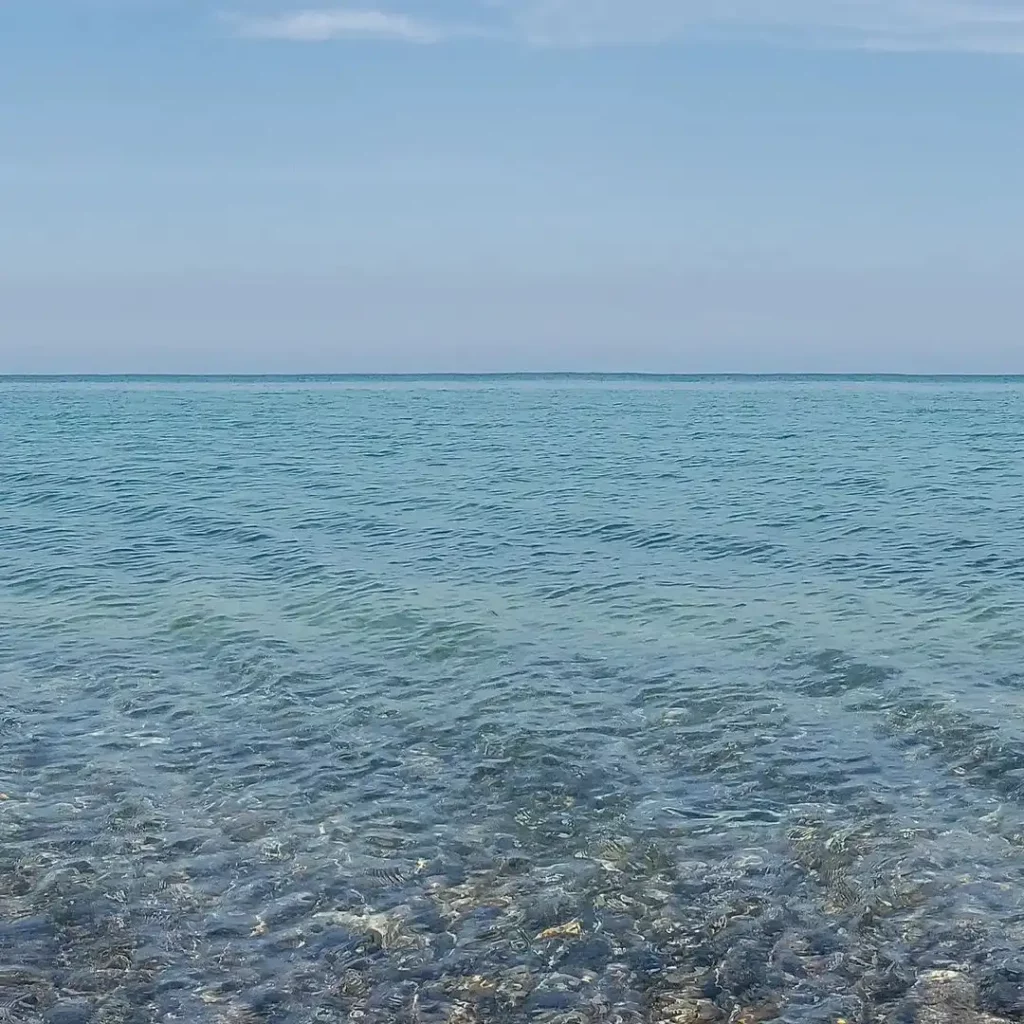 Beverly Shores Depot Museum and Art Gallery
Bailly Homestead and Chellberg Farm Trail
Rules and Regulations at Kemil Beach:
No alcohol or glass containers are allowed on the beach.
Fires and grilling are not allowed on the beach.
Pets are not allowed on the beach except for service animals.
Camping is not allowed on the beach or in the surrounding area.
Fishing is only allowed in designated areas.
Visitors must follow Leave No Trace principles and pack out all trash and personal belongings.
Accommodations: Hotels Near Kemil Beach:
Blue Chip Casino Hotel and Spa
The Boulevard Inn & Bistro
The Garden Grove Bed and Breakfast
The Sawyer House Bed & Breakfast
Food to Eat: Recommended Local Food
Deep dish pizza from Luigi's Pizza in nearby Valparaiso
Perch platter from Miller's Pub and Restaurant in Michigan City
Chicago-style hot dog from Louie's Cafe in Chesterton
Fried chicken from Chicken Coop in nearby Westville
Lobster rolls from The Rolling Stonebaker food truck in Beverly Shores
Pork tenderloin sandwich from Bartlett's Gourmet Grill in Michigan City
Greek gyros from Third Coast Spice Cafe in Chesterton
Ice cream from Sundae's Homemade Ice Cream in Michigan City.
Conclusion
Kemil Beach in Beverly Shores, Indiana is a beautiful and peaceful destination for beachgoers and nature lovers alike. Its picturesque location and unique features make it an ideal place to visit for a fun-filled day trip or a relaxing vacation. From swimming and sunbathing to hiking and birdwatching, there are plenty of activities to enjoy at the beach and its surrounding areas.
Moreover, the beach is conveniently located near several attractions, accommodations, and restaurants, making it an easy and enjoyable destination for visitors. Whether you're looking for adventure or relaxation, Kemil Beach is worth a visit.
How much did you like Our detailed Kemil Beach in Beverly Shores, Indiana | Things to Do & Map? Review Also, please share these Blogs with your friends on social media.
Recommended
Kemil Beach Map Directions
Kemil Beach FAQ