Little Elm Beach, Texas USA | Best Picnic Spot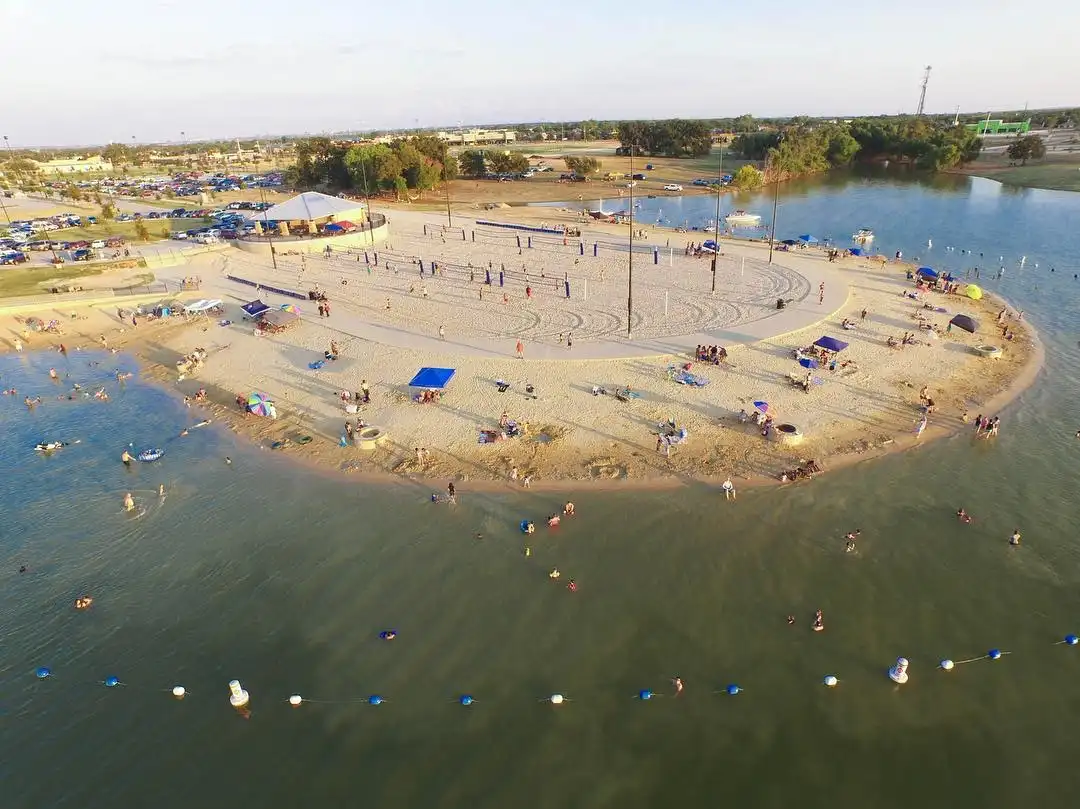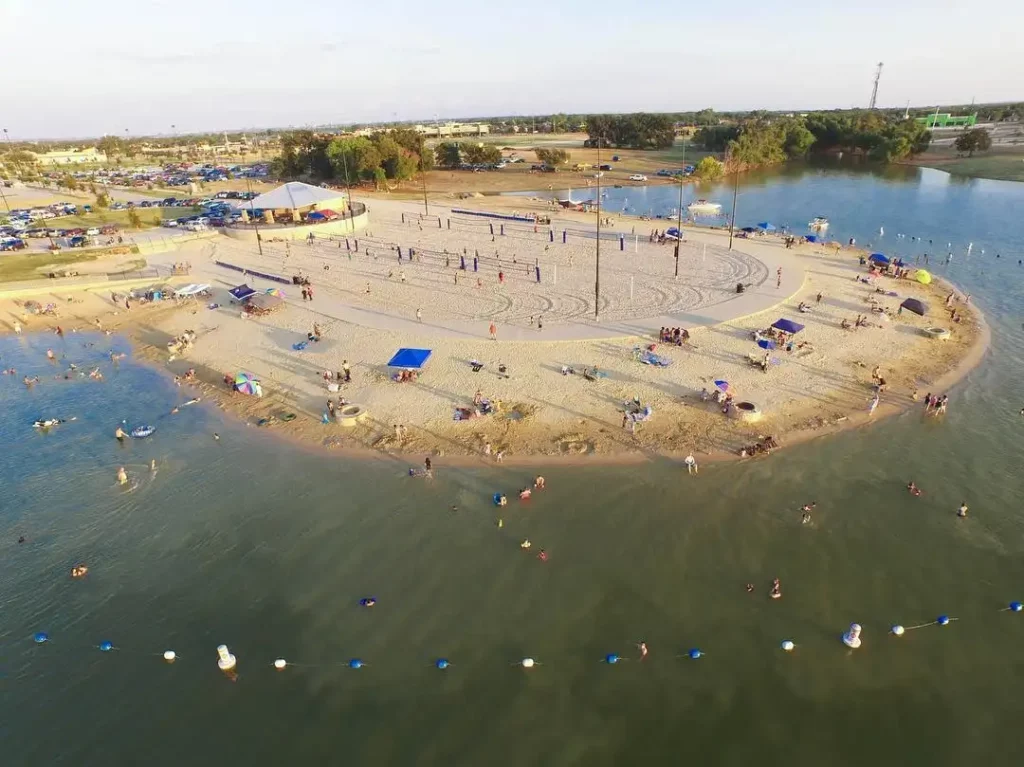 Little Elm Beach | Podcast
Ready to start planning your summer vacation? Look no further than Little Elm Beach on the eastern shores of Lake Lewisville, North Texas. Known for its sun-soaked days and beautiful sunset views, Little Elm Beach is an idyllic destination that offers something special for everyone!
Whether you're looking to relax by the lake or take part in a variety of exciting water sports activities, this little slice of paradise promises a memorable experience.
With crystal clear waters and calm waves perfect for swimming and other recreational activities alike, it's easy to see why so many people visit each year.
Learn more about amenities offered at Little Elm beach with our guide to entry fees, maps & more!
About Little Elm Beach, Texas, and Its Locations
Little Elm Beach in Texas is a great spot located on Lake Lewisville in Little Elm, North Texas. Whether you're looking to paddleboard, kayak, or just dock up for a picnic, this spot makes an ideal destination for any water lover. With convenient access through the handful of nearby parks or by watercraft, Little Elm Beach offers stunning views of green pastures with pristine waters nearby.
The calmer side of the lake creates an effortless and beautiful backdrop for friends and family to take in breathtaking views that have been discovered by people living close by since time immemorial.
Whether you visit Little Elm Beach in Texas to sail, relax or explore this picturesque paradise, its location is sure to offer something perfect for every adventure seeker looking to get away from it all!
How to Reach Little Elm Beach Park?
To reach Little Elm Beach by car, you can use a GPS navigation system or map to locate the beach and get directions from your current location. The beach is located at 701 West Eldorado Parkway, Little Elm, Texas 75068.
To reach Little Elm Beach by public transportation, you will need to check with the local public transportation agency to see if they offer service to the beach. The Denton County Transportation Authority (DCTA) provides public transportation in the Little Elm area, including bus and rail service.
You can visit their website at https://www.dcta.net/  or contact them by phone at (940) 243-0077 for more information on how to reach Little Elm Beach using public transportation.
If You are planning to visit the USA  and looking for the best flight booking from your destination to Indonesia then, So we recommend you book your flight with Aviasales and  Malaysia airlines
What is Little Elm Beach Known for?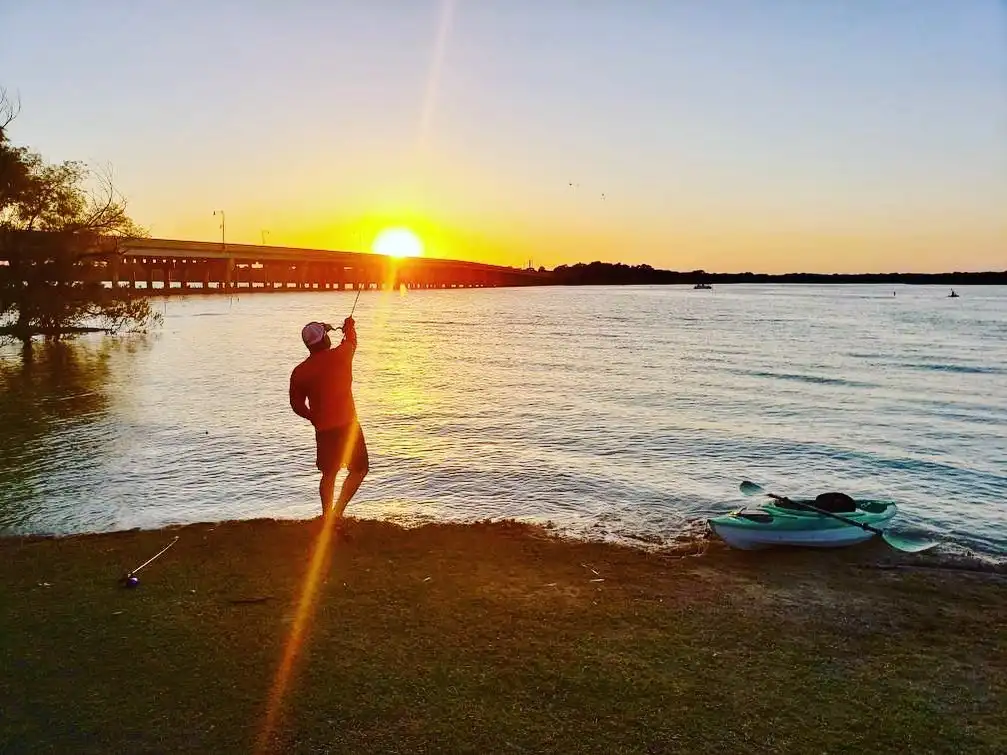 Little Elm Beach is a highly sought-after destination for beachgoers from all over North Texas, thanks to its many attractions.  
For starters, the beach features some of the best volleyball courts in the region, as well as plenty of open swim areas for everyone to enjoy.
If you're looking for something recreational, kayak and paddleboard rentals are available onsite, making it easy to explore the lake at your own pace.
Finally, Little Elm Beach is also home to a variety of food stands offering delicious snacks and refreshments any time of day.  
Activities and Things to do in Little Elm Beach?
Little Elm Beach is the perfect destination for anyone looking for some relaxing fun. With its beautiful view of the lake, it's easy to enjoy the scenery and unwind on its sandy shoreline.
Activities such as boating, fishing, windsurfing, swimming, Volleyball, and kayaking are all popular activities here.
Picnicking is also a great way to experience Little Elm Beach, with shaded picnic tables providing plenty of places to spread out a blanket or have dinner.
Strolling around the nature trails lets you explore the area while swimming in the warm waters is an excellent way to cool off and have some fun.
If you're looking for something a little different, there are bike paths and sailing charters available at various locations around Little Elm Beach. 
What to Bring
Little Elm Beach has something to offer every beachgoer! Whether you're looking for a tranquil getaway or an eventful adventure, you'll be sure to enjoy your visit.
Be sure to bring all the essentials for your day by the shore – your swimsuit, beach towels, sunscreen, and perhaps an extra layer of clothing for when the sun goes down.
If you're thinking of food and drinks, don't forget a cooler and a few snacks to keep you going through the day.
Games and a large beach umbrella can visit even more fun – just don't forget to pack up and clean up after yourself! 
Attraction Point Near Little Elm Beach Texas
Hawaiian Falls Water Park: This water park, located in nearby The Colony, features slides, pools, and other water attractions for people of all ages.
Frisco Athletic Center: This recreational facility features a fitness center, basketball courts, a rock-climbing wall, and a pool.
Frisco Commons Park
Nasher Sculpture Center
Some Beautiful Pictures of Little Elm Beach Texas
Accommodations and Amenities
Accommodations are varied, ranging from camping sites to full-sized cabins and up to luxurious villas that include your private pool. Most of these options are within walking distance of the beach, so you can take advantage of all of the amenities available there, such as kayaking and paddleboarding rentals, concession stands, and paths to explore.
With so many different activities and a wide range of accommodations, Little Elm Beach makes for a great place to stay.
Things to Avoid
Little Elm Beach is a popular spot for a fun day out with family and friends but there are some things you should steer clear of to have the best experience possible.
Things such as bringing Styrofoam coolers or glass items, bonfires, alcohol, and fishing in the designated swimming areas are all strictly prohibited.
There will also be no access to dogs apart from service animals that must be registered in advance.
Lastly, don't forget to keep your trash with you – there are no bins on the beach and staff won't have time to clean up after your mess!
Taking these precautions into consideration makes sure everyone can have a safe and enjoyable time while visiting Little Elm Beach.
Conclusion.
Little Elm Beach is a great picnic spot in Texas USA. It has a beautiful view and it's very peaceful. The map shows all the amenities that are available at the beach. There is also a playground for children. This place is perfect for a family outing or just relaxing and enjoying the scenery.
How much did you like Our detailed Little Elm Beach, Texas USA | Best Picnic Spot? Review Also, please share these Blogs with your friends on social media.
Recommended
Little Elm Beach Map Locations
Little Elm Beach FAQ