Mastic Beach NY | Everything you need to know before visiting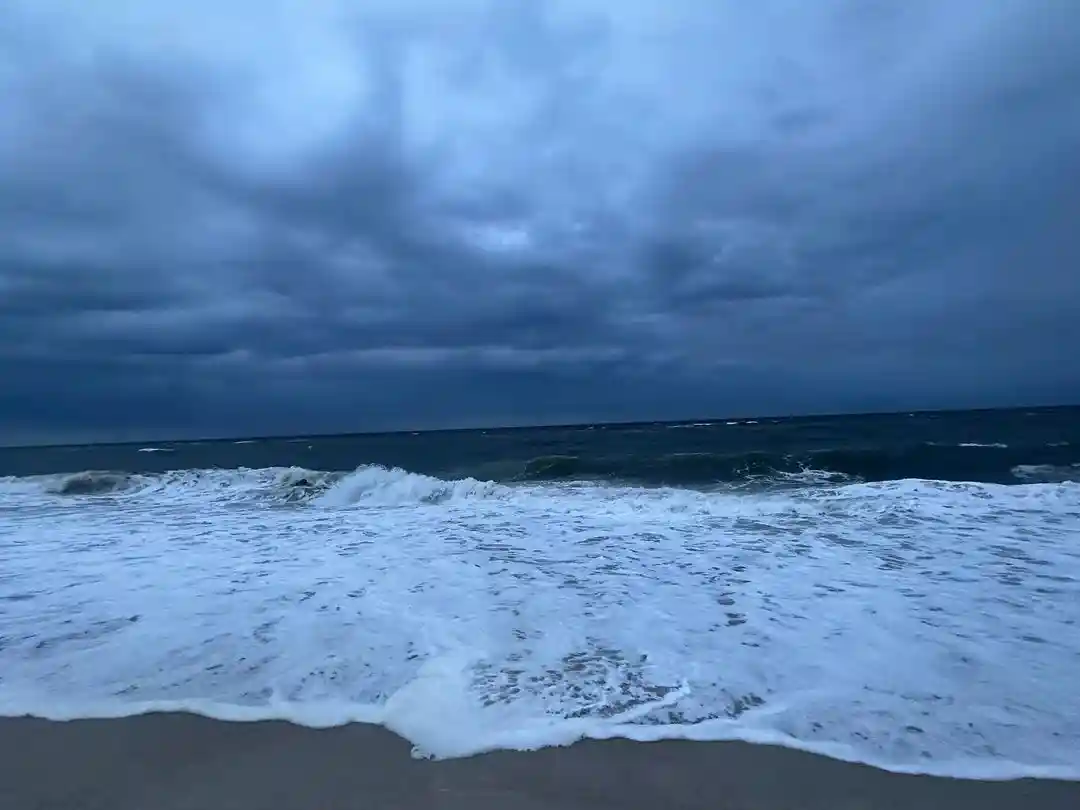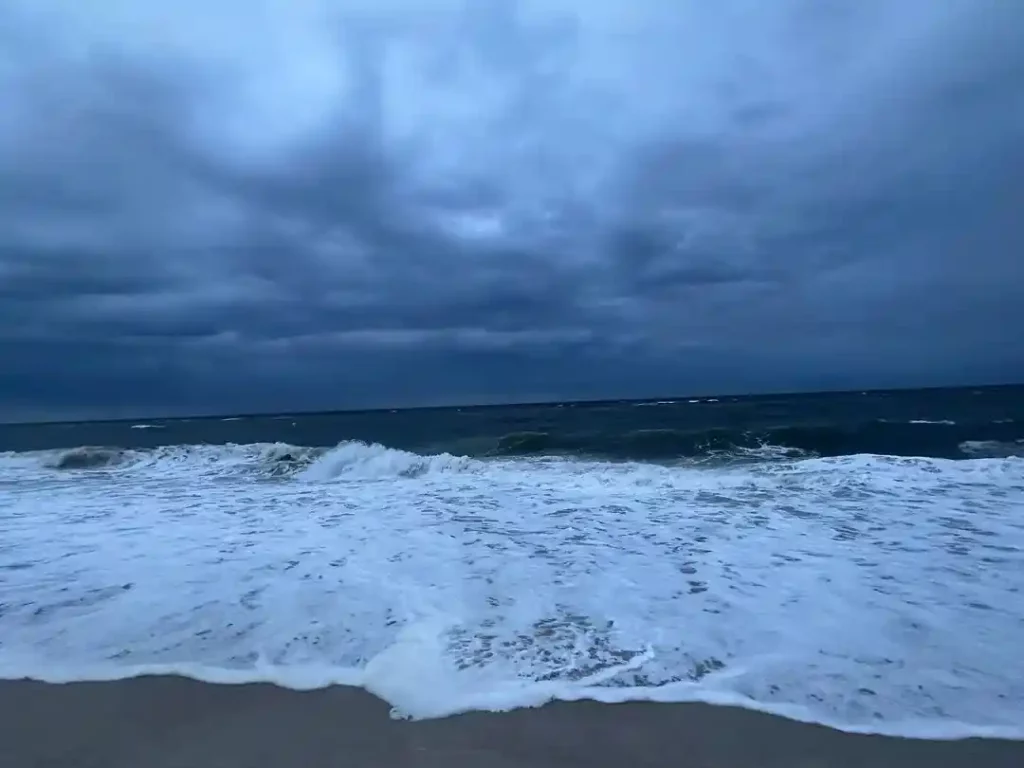 Welcome to Mastic Beach, where every step you take is a step into a world where history, nature, and community flourish in harmonious synchrony. Nestled along the tranquil shores of Long Island's southern coast, Mastic Beach beckons adventurers with its captivating blend of historical allure, natural splendor, and vibrant community spirit.
As you step onto its pristine beaches, you'll be greeted by a tapestry of experiences that seamlessly weave together the past, present, and future. Mastic Beach, known for its rich history and close proximity to the Great South Bay, promises a journey that transcends mere travel.
Whether you're an avid history buff, a nature enthusiast, or a seeker of authentic community connections, Mastic Beach offers a symphony of experiences that echo through the ages. Join us as we delve into the heart of this coastal gem, exploring its historical landmarks, embracing its natural beauty, and immersing ourselves in the warmth of its tight-knit community.  
How To Reach There?
Reaching Mastic Beach is a seamless endeavor, offering various transportation options: Venturing to the captivating enclave of Mastic Beach, situated at Mastic Road in Brookhaven, NY, USA.
By Car: If you're arriving by car, take the Sunrise Highway (NY-27) and follow signs to Mastic Beach. Ample parking facilities are available near popular attractions.
By Train: The Long Island Rail Road (LIRR) services nearby stations, including Mastic-Shirley and Bellport. You can take a short taxi ride to Mastic Beach from these stations.
By Bus: Suffolk County Transit buses connect Mastic Beach to surrounding areas, providing a cost-effective and convenient means of travel.
Also, if you are looking best hotels and Homestay deals then we recommend booking your hotels and homestay with priceline.com
Best Time to Visit Mastic Beach
Timing your visit is crucial to making the most of Mastic Beach's offerings:
Summer: From June to August, Mastic Beach comes alive with beachgoers enjoying the warm weather and clear waters. Engage in water sports, sunbathe, and relish in the bustling atmosphere.
Fall: September to November offers mild temperatures and stunning foliage. It's an ideal time for outdoor activities, nature walks, and exploring local events.
Off-Peak Seasons: Spring (March to May) and early fall (September) provide pleasant weather with fewer crowds, allowing for a more tranquil experience.
What is Mastic Beach Known For?
Mastic Beach is renowned for its unique blend of historical significance, natural beauty, and community charm. This coastal town on Long Island's southern coast stands out for its rich history, which is evident in its preserved architecture and landmarks like the William Floyd Estate—a National Historic Landmark that offers insights into its colonial past.
The town's captivating coastal landscapes and proximity to the Great South Bay make it a haven for nature enthusiasts, offering opportunities for beach relaxation, wildlife observation, and outdoor exploration.
However, Mastic Beach's allure isn't limited to its surroundings; its tight-knit community spirit shines through local events, festivals, and gatherings that showcase the warmth and hospitality of its residents. From historical treasures to coastal retreats and engaging cultural experiences, Mastic Beach is known for crafting a multifaceted identity that beckons travelers seeking a blend of history, nature, and community connections.
Top Activities and Things to Do at Mastic Beach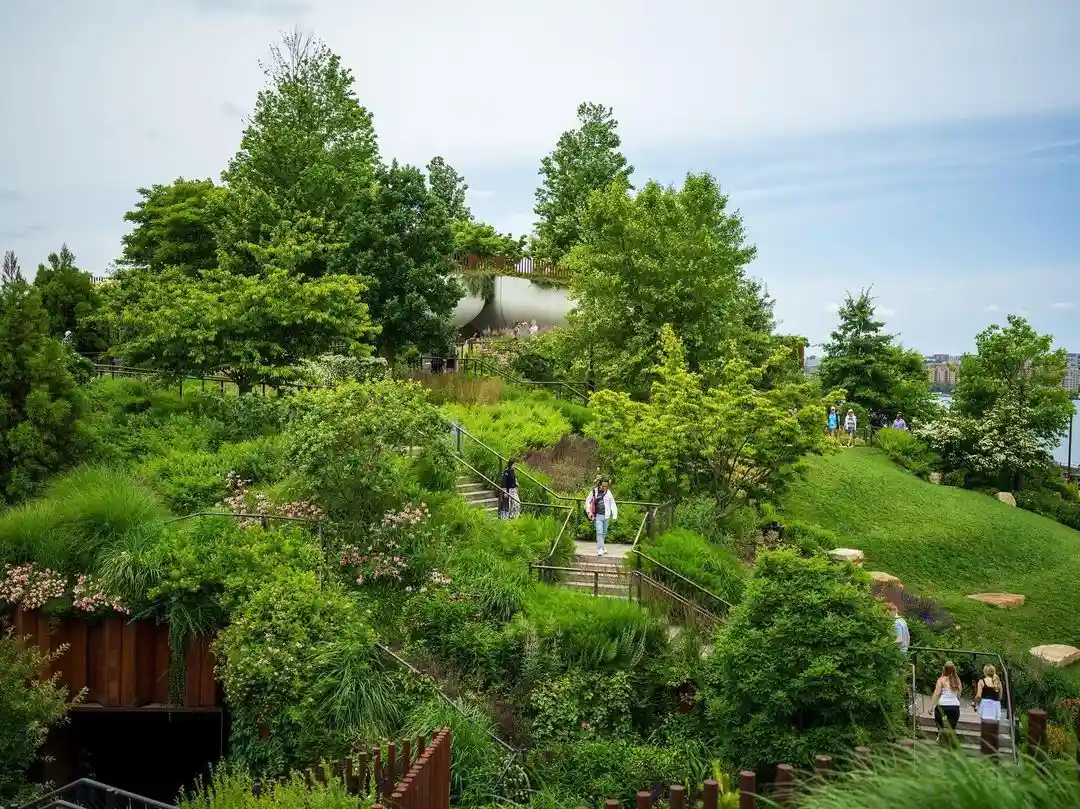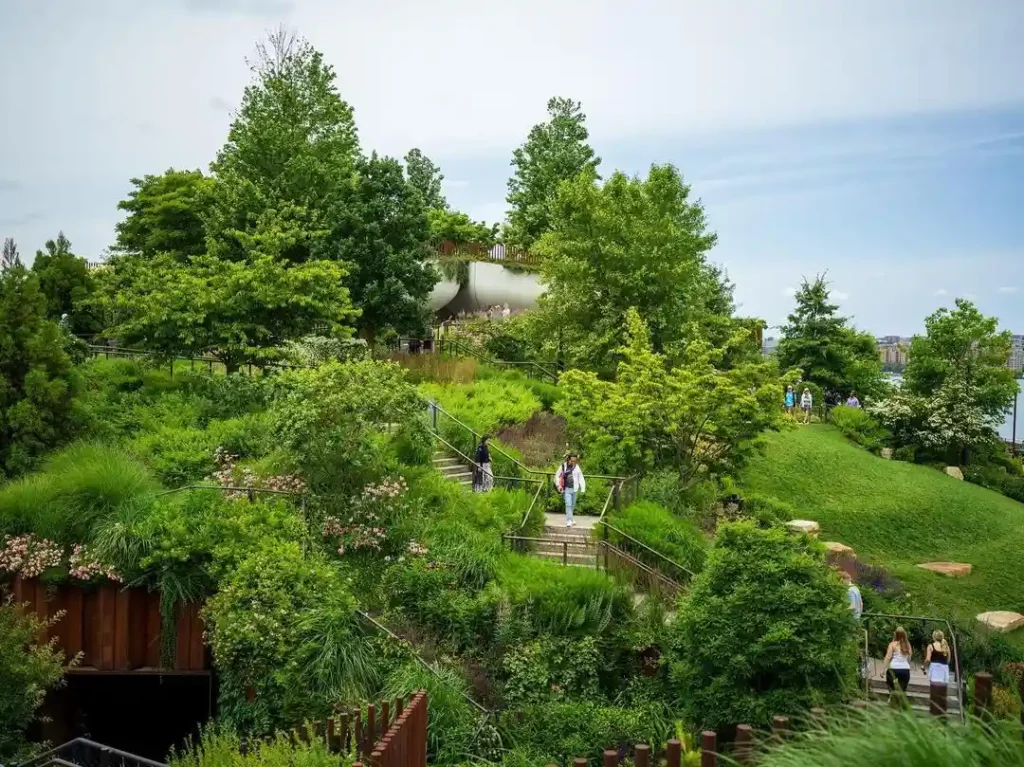 Mastic Beach offers a diverse range of activities that cater to every type of traveler, ensuring a memorable and fulfilling experience. Here are some of the top activities and things to do in this charming coastal town:
Beach Escapades:
Relaxation: Sink your toes into the soft sand, lay out your towel, and bask in the sun's warmth as you unwind on the pristine beaches.
Swimming: Take a refreshing dip in the clear waters of the Great South Bay, perfect for cooling off during hot summer days.
Picnicking: Pack a picnic basket and enjoy a leisurely meal with a backdrop of stunning ocean views.
Hiking and Trails:
Wertheim National Wildlife Refuge: Embark on hiking trails that wind through diverse ecosystems, offering opportunities for birdwatching and glimpses of local wildlife.
Mastic Beach Ambrose Preserve: Explore nature trails that lead you through woodlands and marshes, providing an immersive experience in the town's natural beauty.
Cultural Exploration:
Mastic Beach Miniature Railroad: Discover a charming miniature train village that pays homage to the town's history and landmarks through intricate models.
Local Museums: Immerse yourself in Mastic Beach's heritage by visiting local museums that showcase its rich history and culture.
Water Sports:
Kayaking and Paddleboarding: Rent a kayak or paddleboard and glide along the calm waters of the bay, offering a unique perspective of Mastic Beach's shoreline.
Fishing: Cast a line and try your hand at fishing in the bay's waters, where you might reel in fluke, bluefish, and other local species.
Community Events and Festivals:
Mastic Beach Farmers Market: Immerse yourself in the town's community spirit by visiting the farmers market, where you can sample local produce and artisanal goods.
Annual Festivals: Attend vibrant festivals that showcase Mastic Beach's culture, arts, and traditions, providing an opportunity to interact with locals and learn about their way of life.
Nature Photography:
Scenic Views: Capture the breathtaking coastal landscapes, sunsets over the bay, and the rich flora and fauna that thrive in Mastic Beach's natural settings.
Wildlife: Bring your camera to capture the beauty of local wildlife, including migratory birds, ospreys, and other creatures that call the area home.
Relaxation and Reflection:
Beach Yoga: Participate in beach yoga classes, allowing you to connect with nature and find inner peace while surrounded by the soothing sound of the waves.
Quiet Contemplation: Find a serene spot to enjoy moments of solitude, reflection, and appreciation for Mastic Beach's natural beauty.
Mastic Beach's array of activities ensures that visitors of all ages and interests can create cherished memories and experience the town's charm from various perspectives. Whether you're seeking adventure, cultural enrichment, or simply a place to unwind, Mastic Beach has something special in store for you.
Mastic Beach Instagram Photos
Wildlife and Nature
Mastic Beach's natural beauty extends beyond its beaches:
Wertheim National Wildlife Refuge: This refuge is a sanctuary for migratory birds, making it a prime spot for birdwatching. Explore its diverse habitats, including salt marshes and woodlands.
Flora and Fauna: Discover a variety of plant species, including beach grasses and wildflowers, as well as coastal creatures like horseshoe crabs and ospreys.
Local Events and Festivals
Mastic Beach's vibrant community is celebrated through local events:
Mastic Beach Farmers Market: Enjoy fresh produce, artisanal goods, and live entertainment at this lively market.
Annual Festivals: Immerse yourself in the town's culture through events like the Mastic Beach Miniature Railroad Festival and the William Floyd Estate Colonial Crafts Fair.
What to Bring with You to Mastic Beach
Packing smart ensures a comfortable stay:
Beach Essentials: Pack sunscreen, towels, beach chairs, and swimwear for your beach days.
Outdoor Gear: If you're exploring nature, bring comfortable walking shoes, a hat, insect repellent, and a reusable water bottle.
Nearby Attractions of Mastic Beach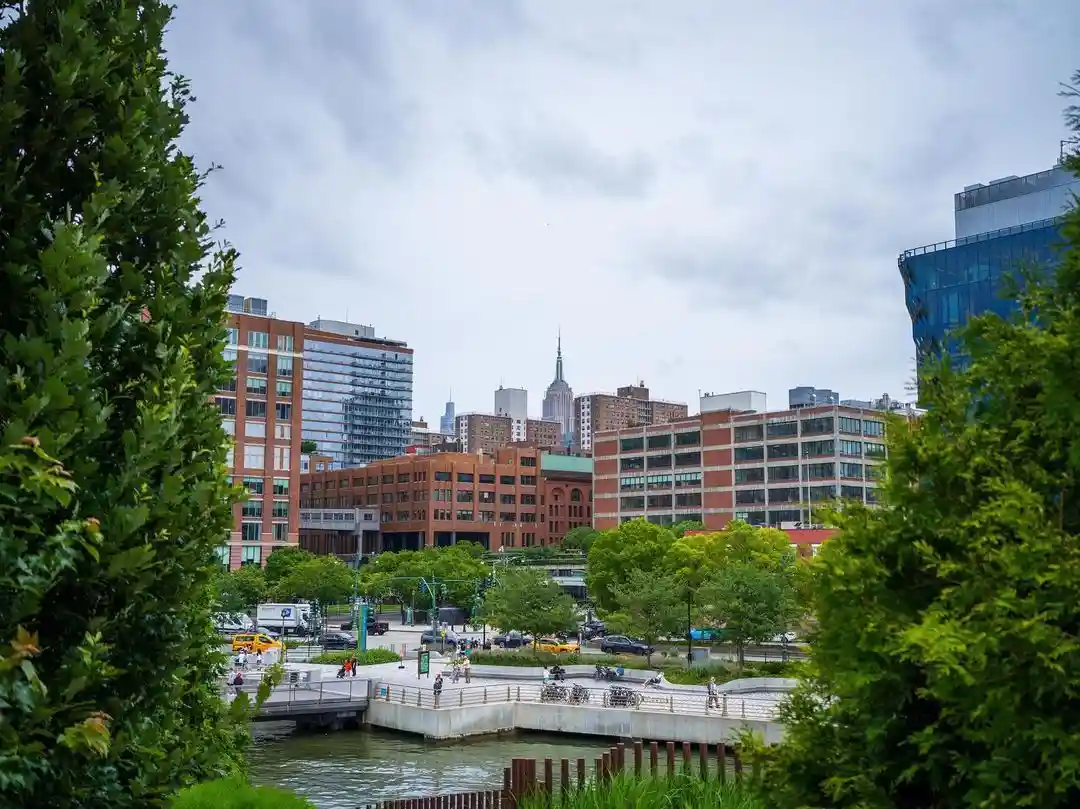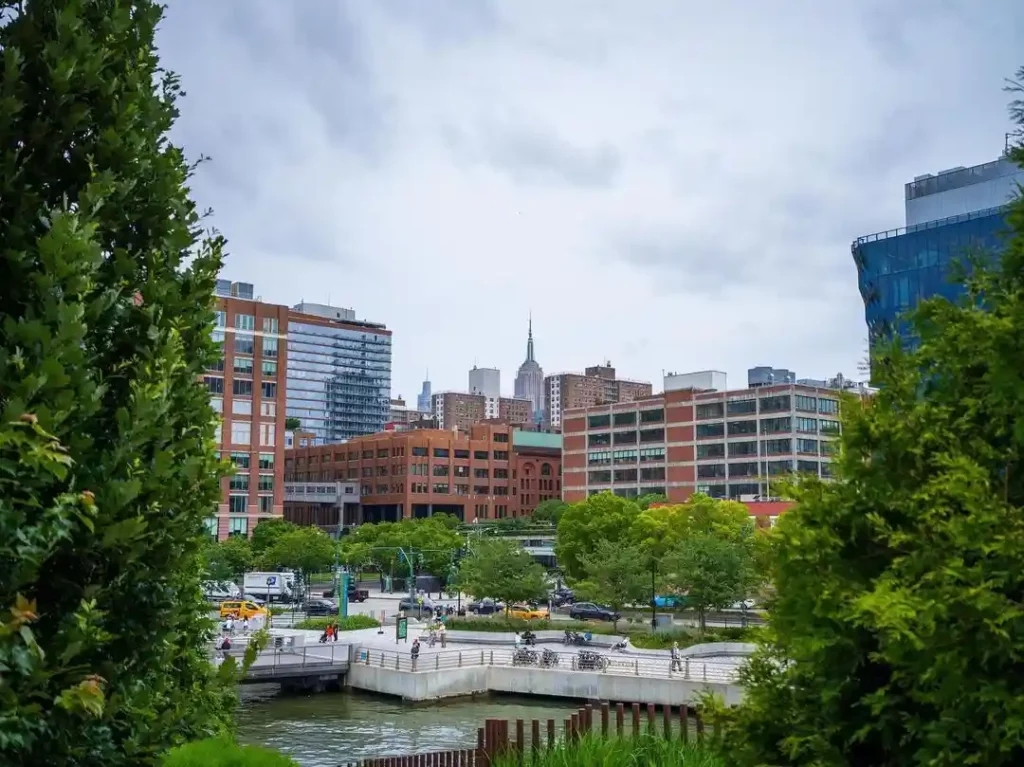 While Mastic Beach offers a wealth of experiences, there are also nearby attractions that you can explore to further enrich your trip. Here are some noteworthy destinations within a short distance of Mastic Beach:
Fire Island: Accessible by ferry from nearby communities, Fire Island is a barrier island renowned for its pristine beaches, charming villages, and natural beauty. Explore the island's unique character, relax on its sandy shores, and enjoy activities like birdwatching and biking.
Montauk: A scenic drive away, Montauk is a picturesque coastal town known for its iconic lighthouse, stunning beaches, and vibrant local culture. Enjoy fishing, visit the Montauk Point State Park, and experience the laid-back charm of this popular destination.
Wertheim National Wildlife Refuge: If you're captivated by nature, continue your exploration at the Wertheim National Wildlife Refuge. This refuge is home to diverse wildlife, making it a paradise for birdwatchers and nature enthusiasts. Hike its trails, spot migratory birds, and soak in the tranquil surroundings.
Long Island Wine Country: Venture to Long Island's North Fork, where you'll find a flourishing wine country with picturesque vineyards and wineries. Enjoy wine tastings, scenic views, and a taste of the local wine-making culture.
Splish Splash Water Park: Perfect for families and thrill-seekers, Splish Splash Water Park in nearby Calverton offers a fun-filled day of water rides, slides, and attractions, providing a refreshing break from the beach scene.
Southaven County Park: Engage in outdoor activities at Southaven County Park, which offers hiking trails, fishing spots, and a serene lake for kayaking and picnicking.
Smith Point County Park: Just a short drive away, Smith Point County Park offers a beautiful beach, a nature center, and opportunities for swimming, camping, and birdwatching.
Tanger Outlets Riverhead: For shopping enthusiasts, the Tanger Outlets in Riverhead feature a variety of designer and brand-name stores, offering a shopping spree opportunity not far from Mastic Beach.
Long Island Aquarium: Located in Riverhead, the Long Island Aquarium provides an educational and entertaining experience for visitors of all ages. Explore aquatic exhibits, encounter marine life, and enjoy interactive displays.
Shelter Island: – Accessible by ferry, Shelter Island offers a serene and quaint atmosphere, perfect for a day trip. Explore its peaceful beaches, nature preserves, and historic sites.
These nearby attractions provide an array of opportunities to extend your exploration beyond Mastic Beach and discover the diverse beauty of Long Island's surroundings. Whether you're drawn to nature, culture, or entertainment, these destinations offer a well-rounded experience that complements your Mastic Beach adventure.
Things to Avoid
Beach Regulations: Follow beach rules and regulations, including proper disposal of trash and adhering to designated swimming areas. Respect the environment and help maintain the beauty of Mastic Beach's shoreline.
Wildlife Interaction: While Mastic Beach is rich in wildlife, avoid disturbing animals and their habitats. Keep a safe distance, refrain from feeding wildlife, and observe them in their natural environment.
Littering: Preserve the natural beauty of Mastic Beach by disposing of your trash properly. Pack out what you bring to the beach and avoid leaving any waste behind.
Trespassing: Respect private property and adhere to designated trails and public areas. Trespassing can disrupt local communities and negatively impact the environment.
Noise Levels: Be considerate of others enjoying the beach and nearby areas. Keep noise levels at a respectful volume, especially during early mornings and evenings.
Crowded Times: If you prefer a quieter experience, consider visiting Mastic Beach during off-peak hours or seasons to avoid the larger crowds that gather during peak times.
Conclusion
In the heart of Long Island, Mastic Beach beckons travelers with its unique blend of history, nature, and community spirit. From its pristine beaches to its cultural events, the town offers a multifaceted experience that caters to various interests. Whether you're seeking relaxation, adventure, or a connection with nature, Mastic Beach delivers.
As you explore the sandy shores, hike the scenic trails, and engage with the welcoming locals, you'll discover that Mastic Beach is more than a destination—it's a journey that leaves an indelible mark. By embracing the insider tips, understanding the town's offerings, and respecting its surroundings, your visit to Mastic Beach is sure to be an unforgettable experience that you'll treasure for years to come.
How much did you like Our Detailed Mastic Beach NY | Everything you need to know before visiting? Review Also, please share these Blogs with your friends on social media.
Recommended
Mastic Beach Map Locations
Mastic Beach FAQs