Michigan City Beach (Indiana)| How to Get There, Activities, and Stunning Photos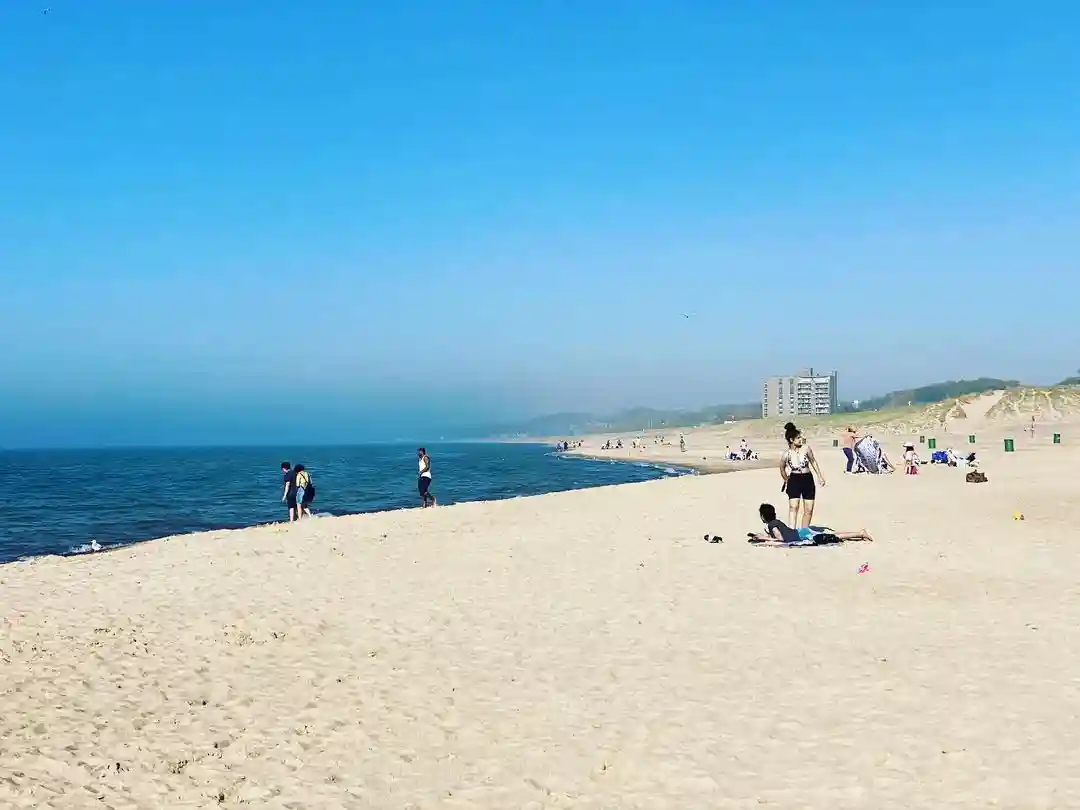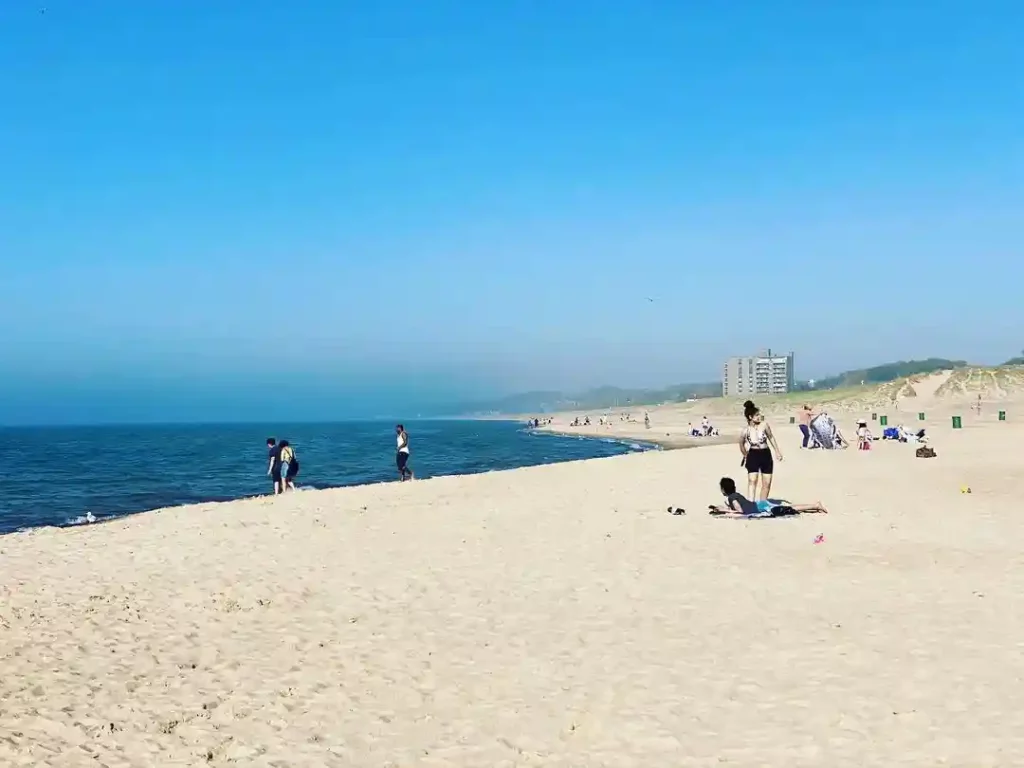 Nestled along the pristine shores of Lake Michigan, Michigan City Beach emerges as a tranquil haven where nature's beauty converges with a myriad of recreational delights. With its powdery sandy expanse and awe-inspiring views of the majestic lake, this beach destination beckons sun-seekers and adventure enthusiasts alike.
As the sun's golden embrace dances upon the crystal-clear waters, Michigan City Beach unveils a tapestry of activities, from invigorating swims to beachside picnics, creating a canvas of memories that resonate with the spirit of the Great Lakes.
Join us as we dive into the allure of Michigan City Beach, exploring its renowned natural charm and the boundless experiences it holds in its sun-kissed embrace.
 How to Reach Michigan City Beach
Address: Michigan City Beach is located at 2 On the Lake, Michigan City, IN 46360.
Getting There: Michigan City Beach is situated in Michigan City, Indiana, making it easily accessible from various nearby locations.
By Car: If you're driving, you can take I-94 or US-20 to reach Michigan City. Follow the signs to the beach area, and you'll find parking options available.
By Public Transport: While there might not be direct public transport options to the beach, you can consider taking a train to the South Shore Line's Carroll Avenue Station in Michigan City and then taking a taxi or ride-sharing service to the beach.
Also, if you are looking best hotels and Homestay deals then we recommended book your hotels and homestay with priceline.com
What is Michigan City Beach Known For?
 Michigan City Beach is known for its beautiful shoreline along the southern tip of Lake Michigan. It offers sandy beaches, stunning lake views, and a range of recreational activities for visitors to enjoy.
Activities and Things to Do at Michigan City Beach
Michigan City Beach offers a wide range of activities and things to do for visitors of all ages. Here are some of the popular activities you can enjoy at the beach:
Swimming: The clear waters of Lake Michigan provide a refreshing and inviting space for swimming. Lifeguards may be on duty during peak times to ensure safety.
Sunbathing and Relaxing: Spread out your towel or set up a beach chair and soak up the sun while enjoying the tranquil surroundings and lake views.
Beach Volleyball: Many designated areas on the beach are perfect for beach volleyball games. Gather your friends or join a pickup game with fellow beachgoers.
Picnicking: The beach has picnic areas where you can enjoy a leisurely meal with family and friends. Pack your favorite snacks and enjoy a beachside picnic.
Sandcastle Building: Get creative and build sandcastles with soft, fine sand. It's a fun activity for both kids and adults.
Beachcombing: Take a stroll along the shoreline and search for interesting shells, rocks, and other beach treasures.
Photography: Capture the stunning natural beauty of the beach, lake, and surroundings. Sunrise and sunset photos are especially breathtaking.
Hiking and Nature Trails: Explore nearby trails for a change of scenery. Some trails may lead to scenic viewpoints or offer opportunities for bird-watching.
Fishing: If you enjoy fishing, you can cast your line into Lake Michigan from the shore or bring a small boat for a more extensive fishing experience.
Boating: Bring your own kayak, canoe, or paddleboard to enjoy the calm waters of the lake. Check local regulations and safety guidelines before heading out.
Watching Sunsets: Michigan City Beach is known for its beautiful sunsets over Lake Michigan. Find a comfortable spot and watch as the sun dips below the horizon.
Socializing: The beach is a great place to connect with friends and family. Whether you're playing games, chatting, or simply enjoying each other's company, the beach provides a relaxed environment.
Nature Observation: Observe the local wildlife, including various bird species and possibly even some aquatic creatures in the lake.
Events and Festivals: Depending on the time of year, there might be special events, concerts, or festivals taking place at or near the beach.
Water Sports: Depending on local regulations and your skill level, you might be able to engage in water sports like windsurfing, kiteboarding, or jet skiing.
Remember to check the local rules and regulations, be respectful of the environment, and prioritize safety while enjoying these activities at Michigan City Beach.
Michigan City Beach Stunning Photos: Capturing Memories
Accommodations and Amenities at Michigan City Beach
While Michigan City Beach itself might not have on-site accommodations, there are amenities and facilities available to enhance your beach experience:
Restrooms and Changing Areas: The beach provides restrooms and outdoor showers for visitors to freshen up.
Picnic Areas: Enjoy your meals in designated picnic areas equipped with tables and benches.
Beach Access Points: Multiple access points allow easy entry to the beach, making it convenient for visitors to find their ideal spot.
Lifeguards: Lifeguards may be present during peak times to ensure the safety of swimmers and beachgoers.
Parking: Depending on the location, there might be parking areas available for visitors. Be sure to check parking regulations and fees.
Walking Paths and Trails: Explore the surrounding area with designated walking paths and nature trails.
Outdoor Seating: Some areas may have benches or seating for you to relax and take in the views.
Food to Eat: Savoring Coastal Delights
While you can bring your own food and drinks to enjoy a beachside picnic, Michigan City Beach and its surrounding areas offer some delightful dining options:
Concession Stands: Look for on-site concession stands that often offer snacks, ice cream, drinks, and simple meals. It's a convenient option for a quick bite.
Beachside Cafes and Restaurants: Nearby, you might find cafes and restaurants that offer a variety of coastal-inspired dishes, seafood, and other beach-friendly fare.
Local Seafood: Explore local seafood restaurants to savor fresh catches from Lake Michigan, including dishes like fish tacos, shrimp cocktails, and clam chowder.
Food Trucks: Depending on the season, you might come across food trucks selling gourmet treats and beach-friendly foods.
Farmers' Markets: Check if there are any farmers' markets in the area, where you can find fresh produce, artisanal goods, and snacks.
Pack Your Own Picnic: Bring your favorite sandwiches, fruits, snacks, and drinks for a personalized beach picnic experience.
Explore the Town: Venture into Michigan City to discover more dining options, from casual eateries to fine dining restaurants.
Before heading out, consider checking the operating hours, menus, and availability of these food options. Planning ahead will help you enjoy delicious coastal delights while visiting Michigan City Beach.
Nearby Attractions to Michigan City Beach
While visiting Michigan City Beach, you'll find several attractions in the surrounding area that you might want to explore:
Washington Park Zoo: A short distance from the beach, this zoo features a variety of animals and attractions, making it a great option for families.
Lighthouse Place Premium Outlets: Shop for deals and discounts at this outlet mall, which offers a wide range of brand-name stores.
Blue Chip Casino: If you're feeling lucky or looking for entertainment, this casino offers gaming, dining, and live entertainment options.
Washington Park: Adjacent to the beach, this park offers green spaces, playgrounds, and a picturesque pond for additional recreational activities.
Old Lighthouse Museum: Learn about the history of Michigan City and its maritime heritage at this museum located near the beach.
Marina and Harbor: If you're interested in boating, the nearby marina and harbor area provide opportunities for sailing and boat-watching.
Shoreline Brewery: Experience local craft beers and a diverse menu at this brewery and restaurant.
Things to Avoid: Tips for a Smooth Visit
To ensure a pleasant and enjoyable visit to Michigan City Beach, here are some tips to keep in mind:
Check Weather Conditions: Before heading to the beach, check the weather forecast to ensure it's suitable for your plans.
Parking: If you're driving, arrive early to secure a parking spot, especially during peak times. Be aware of parking regulations and fees.
Respect Rules and Regulations: Follow posted signs, rules, and guidelines to ensure your safety and the preservation of the environment.
Clean Up After Yourself: Pack out all your trash and belongings, leaving the beach clean for others to enjoy.
Sun Protection: Bring sunscreen, hats, sunglasses, and protective clothing to shield yourself from the sun's rays.
Stay Hydrated: Bring plenty of water to stay hydrated, especially on hot days.
Beach Safety: Follow lifeguard instructions and be cautious of strong currents or waves in the lake.
Respect Wildlife: Avoid disturbing wildlife and nesting areas. Keep a safe distance from any animals you might encounter.
Respect Others: Be mindful of noise levels and respect the space of other beachgoers.
Local Regulations: Familiarize yourself with local rules regarding alcohol, fires, pets, and other activities on the beach.
Protect the Dunes: Stay on designated paths and avoid walking on the dunes to preserve the fragile ecosystem.
Emergency Contact: Have a phone with you in case of emergencies and be aware of the nearest emergency contact points.
By following these tips and guidelines, you can ensure a smooth and enjoyable visit to Michigan City Beach while being considerate of the environment and other visitors.
Conclusion
Michigan City Beach in Indiana offers a picturesque and serene escape along the shores of Lake Michigan. With its sandy beaches, stunning lake views, and a variety of activities, it's a destination that caters to both relaxation and recreation. Whether you're lounging on the beach, enjoying water sports, exploring nearby attractions, or simply taking in the natural beauty, Michigan City Beach has something for everyone.
As you plan your visit, remember to check the weather forecast, adhere to local rules and regulations, and prioritize safety and respect for the environment. From swimming and sunbathing to picnicking and beach volleyball, the beach provides a wealth of opportunities for making cherished memories with family and friends. Don't forget to capture the beauty of the beach through stunning photographs that will remind you of your time spent in this idyllic location.
When considering accommodations and amenities, take advantage of the facilities provided, such as restrooms, changing areas, and picnic spots. While you can enjoy beachside snacks and refreshments from on-site concession stands, also explore nearby cafes and restaurants to savor coastal-inspired delights.
How much did you like Our Detailed Michigan City Beach (Indiana)| How to Get There, Activities, and Stunning Photos? Review Also, please share these Blogs with your friends on social media.
Recommended
Michigan City Beach Map & Directions.
Michigan City Beach FAQs