Ohio Street Beach – Chicago | Hotels & Parking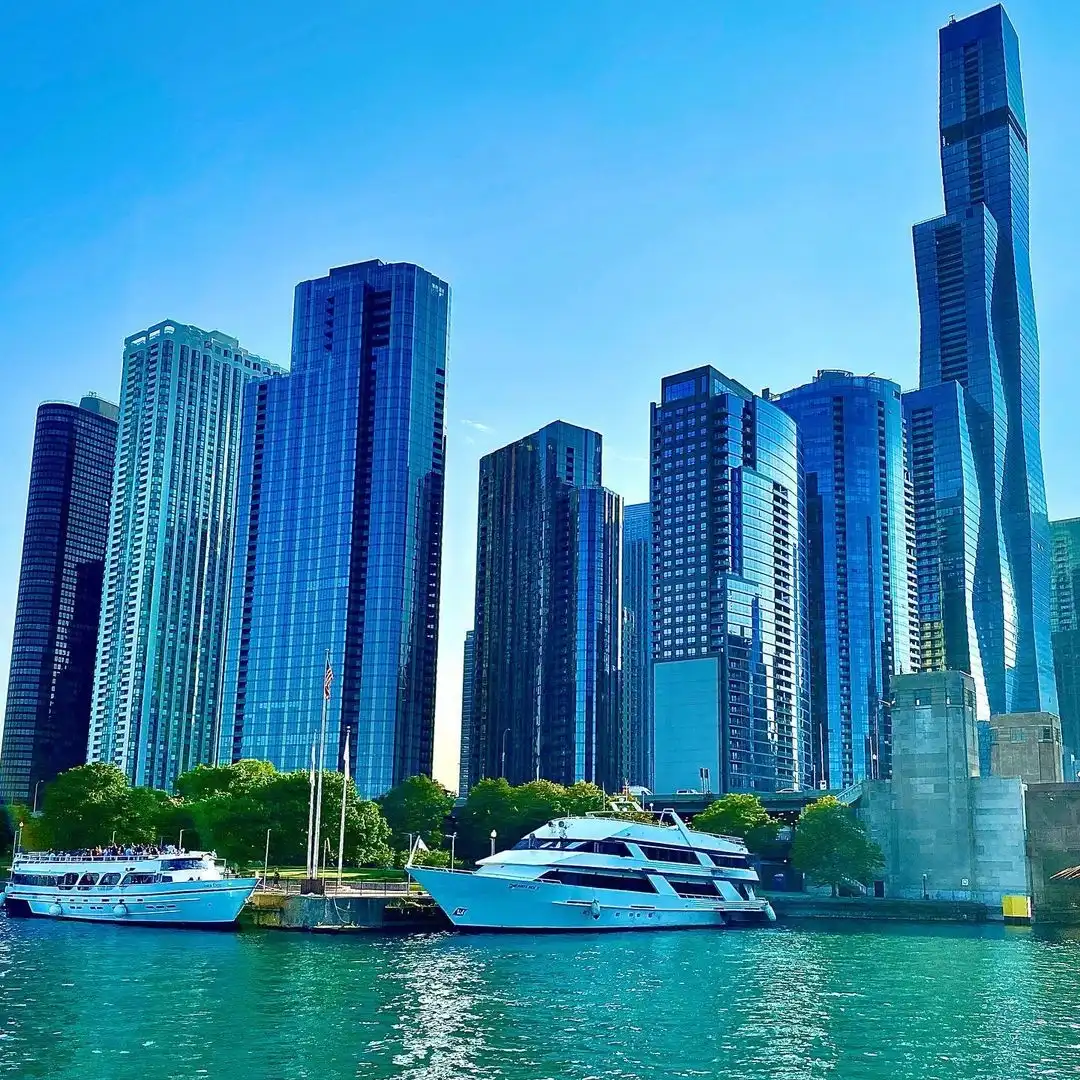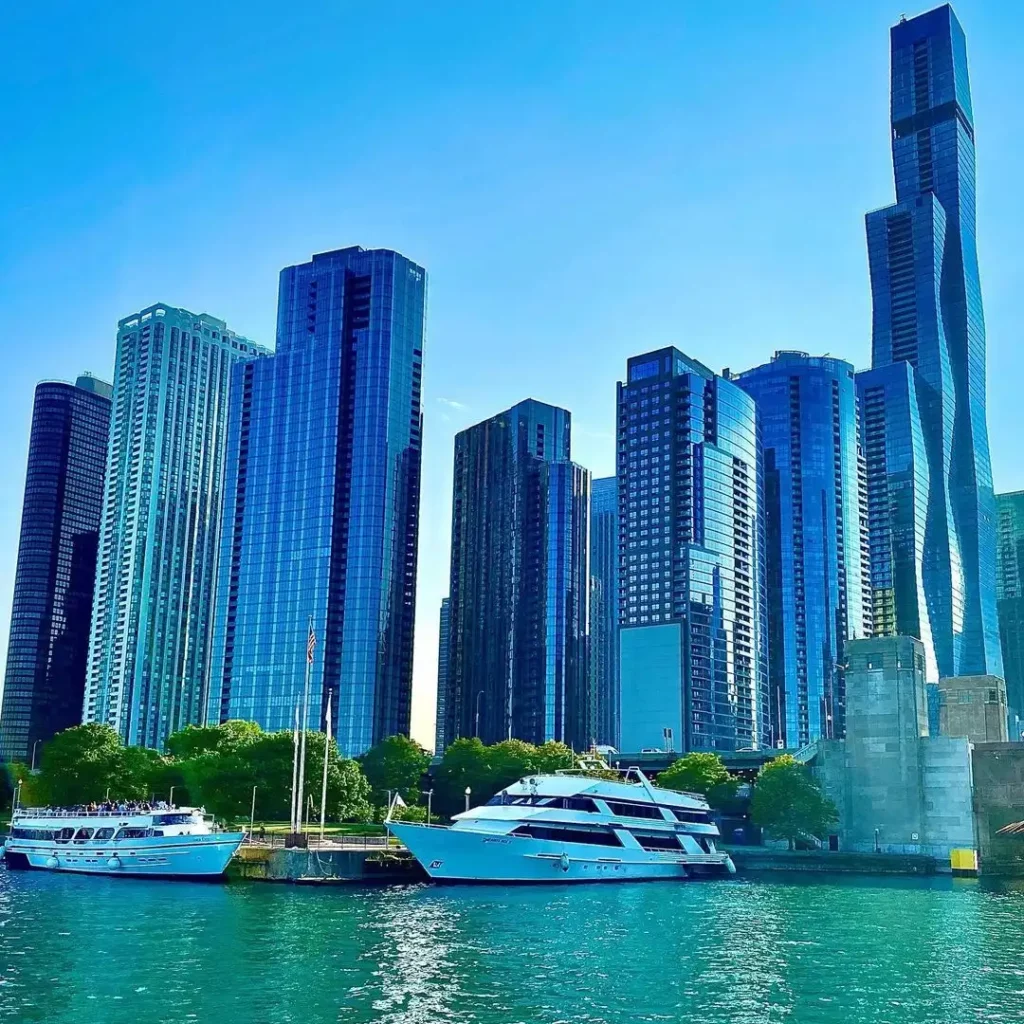 Ohio Street Beach | Podcast
Ever since its opening in the 1920s, Ohio Street Beach on the shores of Chicago has been a beloved destination for locals and tourists alike. With plenty of nearby parking and access to great hotels, this charming stretch of sand along the Lake Michigan shoreline is perfect for those searching for an exciting yet relaxing vacation destination.
Read on to learn everything about planning a getaway at Ohio Street Beach including where to stay, what to do when you're there, and more!
Ohio Street Beach Overview & Its Location
Ohio Street Beach is a public beach located in Chicago, Illinois, along the Lake Michigan shoreline. It is located at the intersection of North Lake Shore Drive and Ohio Street, in the Streeter Ville neighborhood.
The beach stretches for about a mile along the lakefront and is a popular spot for swimming, sunbathing, and other beach activities. The beach is adjacent to the Navy Pier, which is a major tourist attraction in Chicago, and is also close to many restaurants, hotels, and other attractions.
How to Reach Ohio Street Beach
Ohio Street Beach is located at 600 Lake Shore Dr., Chicago, IL 60611, USA Here are some options for getting to Ohio Street Beach in Chicago:
By car:
From the north: Take Lake Shore Drive south and exit at Ohio Street. Turn right on Ohio Street and follow it to the beach.
From the south: Take Lake Shore Drive north and exit at Ohio Street. Turn left on Ohio Street and follow it to the beach.
By public transportation:
Take the CTA Red Line train to the Grand stop. From there, you can either walk (about 15 minutes) or take the CTA Bus 66 to the beach.
Take the CTA Bus 66 from various locations throughout the city to the beach.
You can also use the CTA Trip Planner tool to plan your trip by public transportation. Just enter your starting location and "Ohio Street Beach" as your destination.
If You are planning to visit Indonesia and looking for the best flight booking from your destination to Indonesia then, So we recommend you book your flight with Aviasales and Malaysia airlines
What is Ohio Street Beach Known For?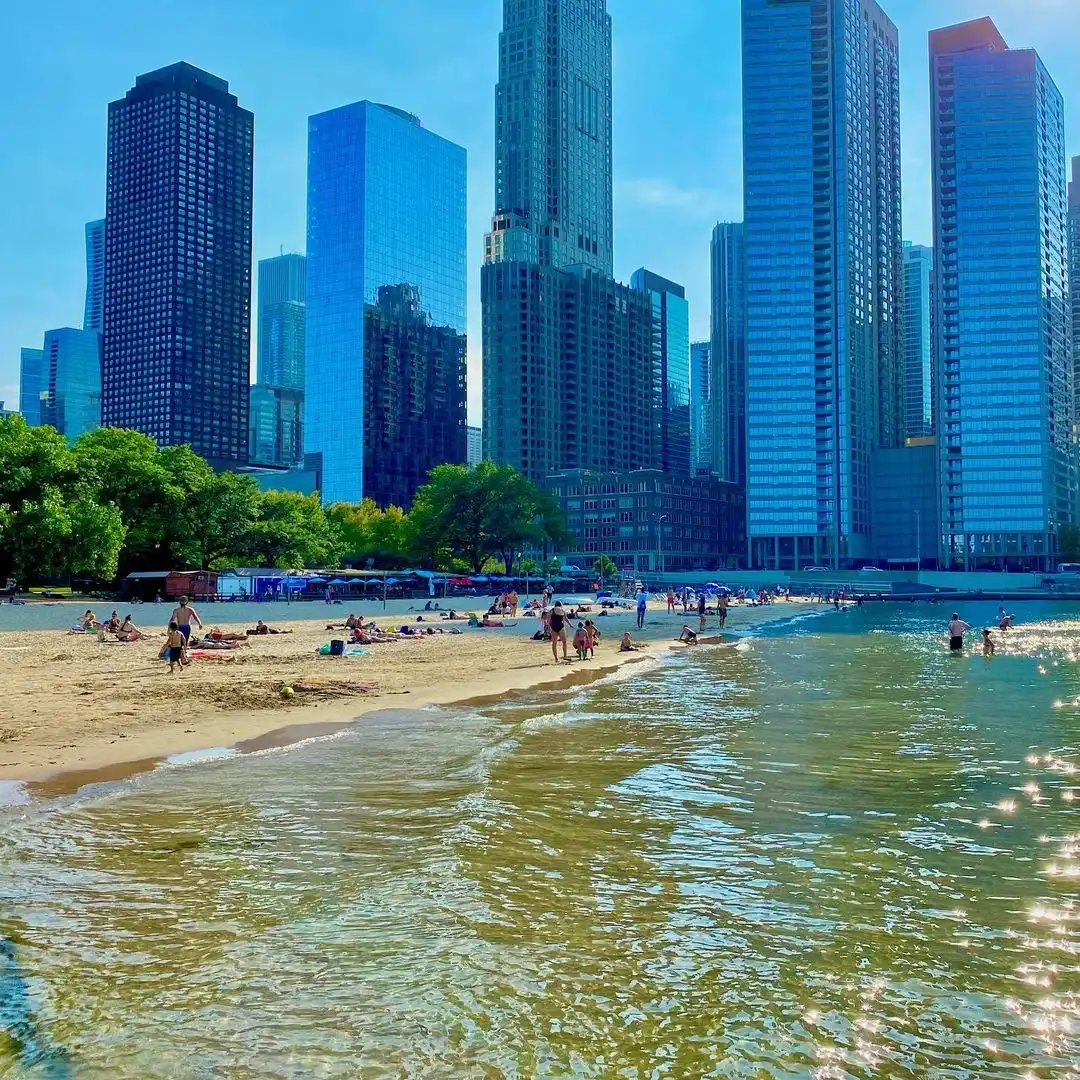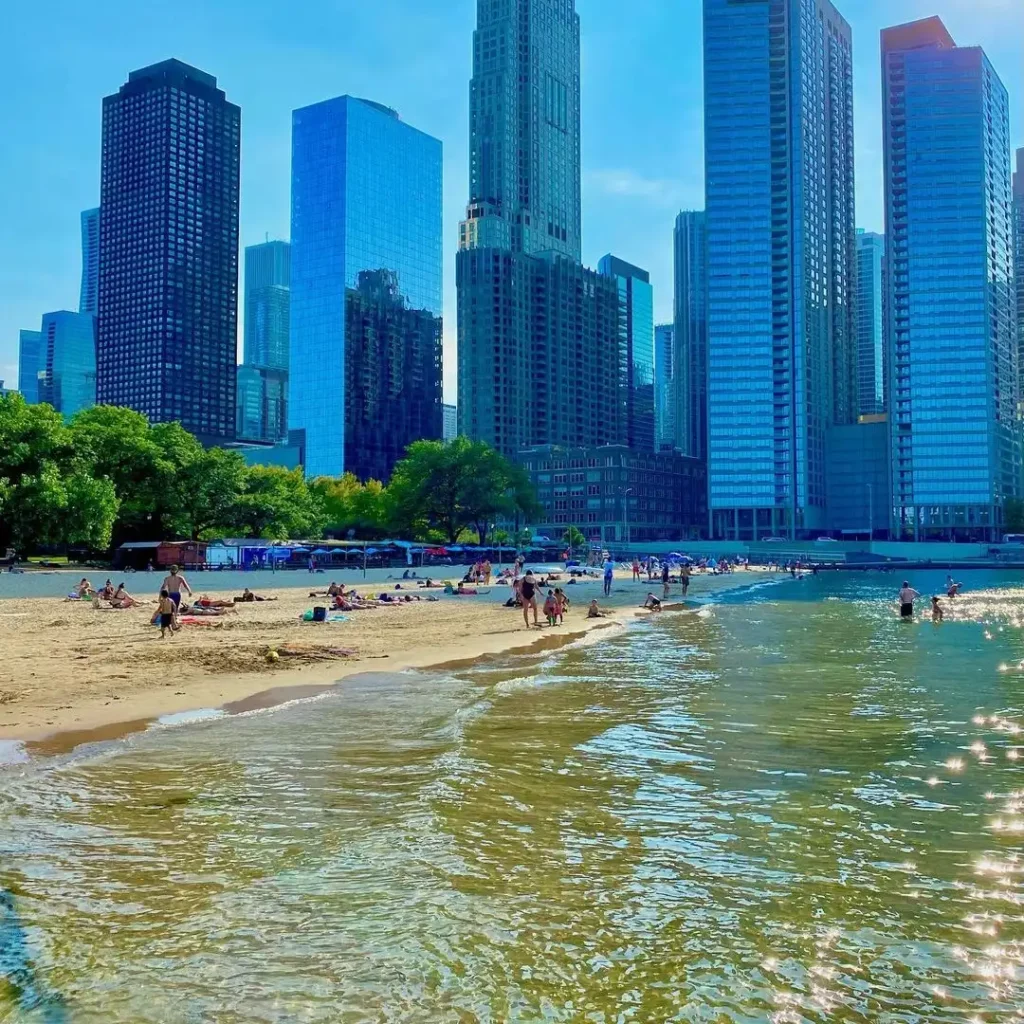 Ohio Street Beach is one of the most beloved spots along Chicago's Lake Michigan shoreline. Situated in the heart of the city, it is well-known for being a man-made beach. Because of its unique construction, it provides visitors with an extra degree of comfort and relaxation.
In addition to its attractive sandy shores, Ohio Street Beach offers exceptional views of the city skyline and its spectacular night lights.
What To Do at Ohio Street Beach
Ohio Street Beach is the perfect summer destination for people of all ages. From soaking up the sun to taking a blissful dip in Lake Michigan, there is plenty to do at this beach.
-The scenic views are breathtaking and the park nearby provides endless activities that you can enjoy with friends or family.
-Relaxing on the beach chairs can be just as calming as an afternoon stroll amidst the sand and shoreline.
-You can also partake in various water activities like swimming, snorkeling, kayaking, or parasailing to make your day at Ohio Street Beach all the more memorable.
Finally, there are fantastic restaurants and eating spots within a short distance of the beach so you never have to spend too much time away from your spot in the sand.
Some Beautiful Pictures of Ohio Street Beach?
Attraction Point Near Ohio Street Beach?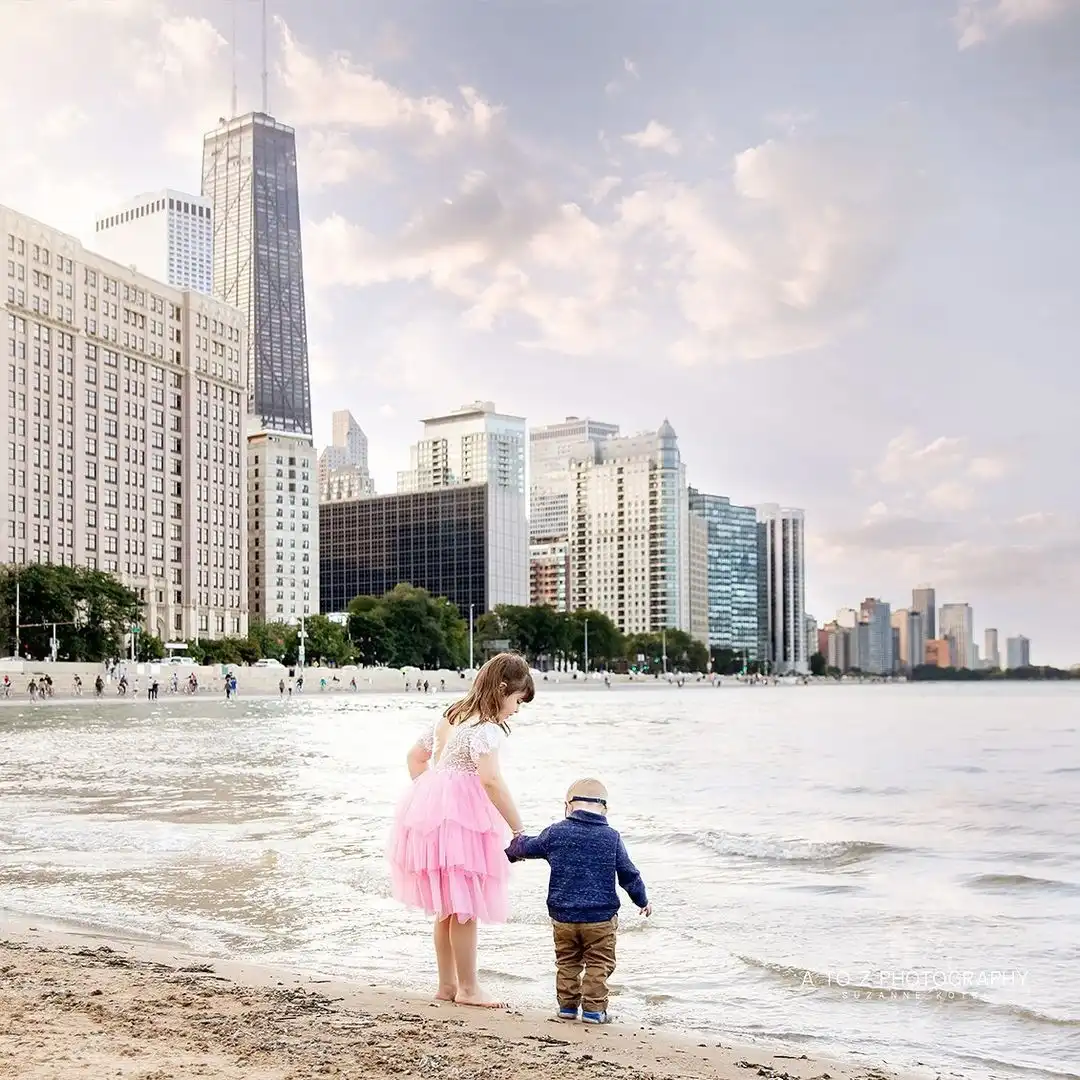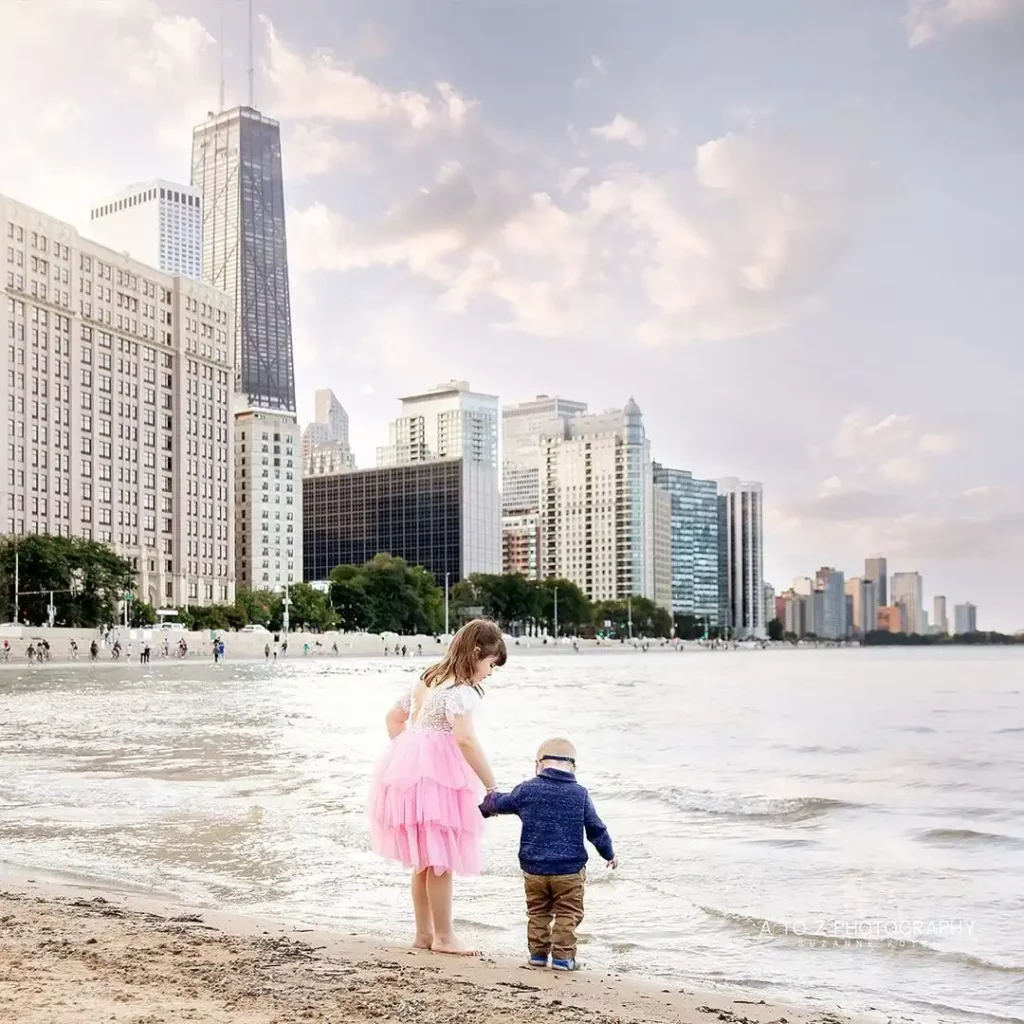 There are several attractions near Ohio Street Beach in Chicago:
Navy Pier: This popular tourist destination is located just a short walk from the beach and features restaurants, shops, entertainment, and views of the lake.
Chicago Children's Museum: Located on Navy Pier, this museum is a great place for kids to learn and have fun.
Lakefront Trail: This 18-mile path along the lakefront is perfect for biking, running, or walking and offers stunning views of the city and the lake.
Millennium Park: Located just a few blocks from the beach, this award-winning park features public art, landscaped gardens, and the iconic "Cloud Gate" sculpture.
The Art Institute of Chicago: This world-renowned museum is located just a few blocks from the beach and features an impressive collection of art from around the world.
Hotels and Cafe Near Ohio Street Beach
For those looking for a beach getaway with modern amenities and plenty of relaxation, Ohio Street Beach is an ideal destination. With nearby hotels and cafes, visitors can enjoy the beauty of the lake while staying in comfort and convenience.
Hotels offer a variety of accommodations to fit any budget or group size, while local cafes provide delicious meals to help guests fuel their activities and recharge during their stay.
If you are looking to book budget-friendly hotels, resorts, Airport Taxis, cars, etc. So, we recommend you book your stay from Booking.com Or Omio you will get plenty of deals along with verified hotels and a homestay.
If You Are Looking for a Luxury Family experience, we recommend you book your luxury stay with Radisson Hotels.
Food to Eat
There are many options for food near Ohio Street Beach in Chicago. Here are a few suggestions:
Portillo's: This popular chain serves Chicago-style hot dogs, Italian beef sandwiches, and other classic Chicago dishes.
Lou Malnati's Pizzeria: This Chicago-based chain is known for its deep-dish pizza, made with a flaky crust and gooey cheese.
Giordano's: Another Chicago-based chain, Giordano's is known for its stuffed deep-dish pizza, with layers of cheese, sauce, and toppings baked inside a crust.
Shake Shack: This popular burger chain serves burgers, shakes, and more, made with high-quality ingredients.
The Cheesecake Factory: This chain restaurant is known for its large menu, including a wide selection of cheesecakes and other desserts.
Tips for Visiting Ohio Street Beach
Visiting Ohio Street Beach in Chicago can provide a wonderful day full of sun and fun, but there are a few things to consider before heading out.
Start with the basics: apply sunscreen frequently, bring plenty of water, and dress for the weather. It's also a good idea to take first aid or safety items such as plasters, insect repellent, or sunscreen if you plan to spend extended time at the beach.
-If you plan to go swimming, include swimwear and appropriate shoes for the sand.
Lastly, remember to pack litter bags so that you can keep your visit eco-friendly and help keep the beach clean.
With these tips and some preparation, you'll be sure to have an enjoyable trip!
Conclusion.
As you can see, there are many great reasons to visit Ohio Street Beach. The beautiful scenery, the convenient location, and the plethora of activities make it a great destination for a family vacation or a romantic getaway. And now that you know where to find the best hotels and parking near Ohio Street Beach, there's no reason not to start planning your trip today!
How much did you like Our detailed Ohio Street Beach – Chicago | Hotels & Parking? Review Also, please share these Blogs with your friends on social media.
Recommended
Ohio Street Beach Map Locations.
Ohio Street Beach FAQ