Owens Beach (Tacoma): 10 Activity and Things to Do in 2023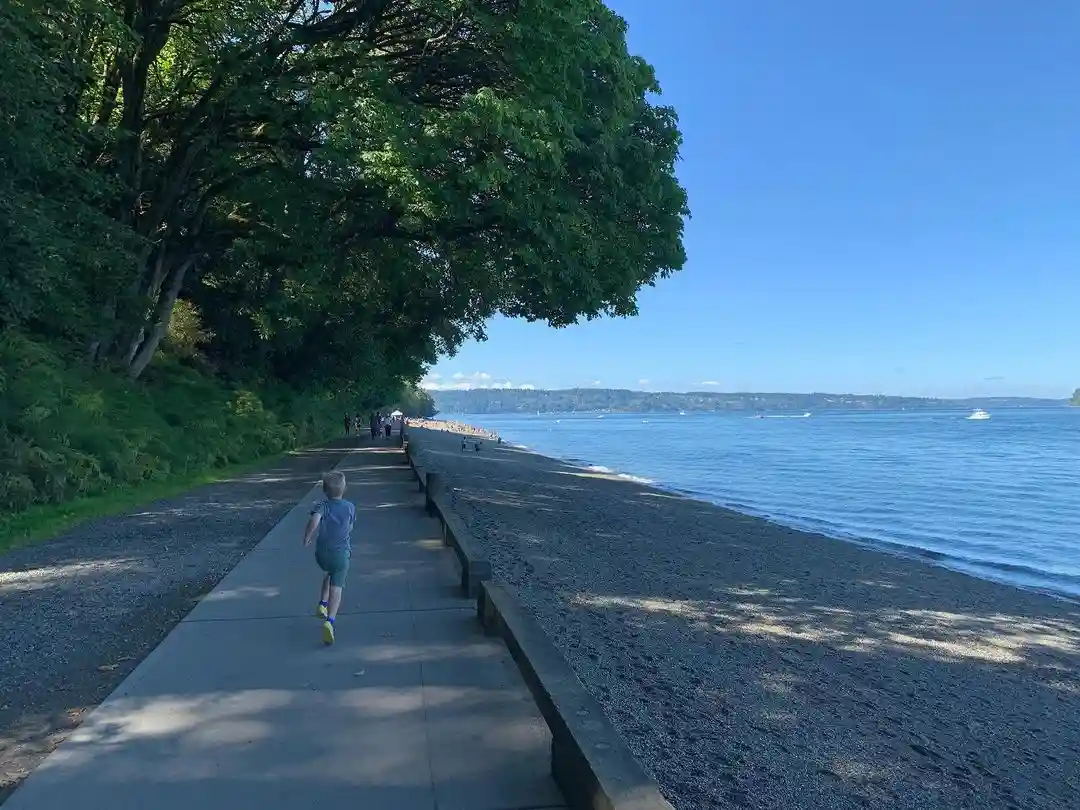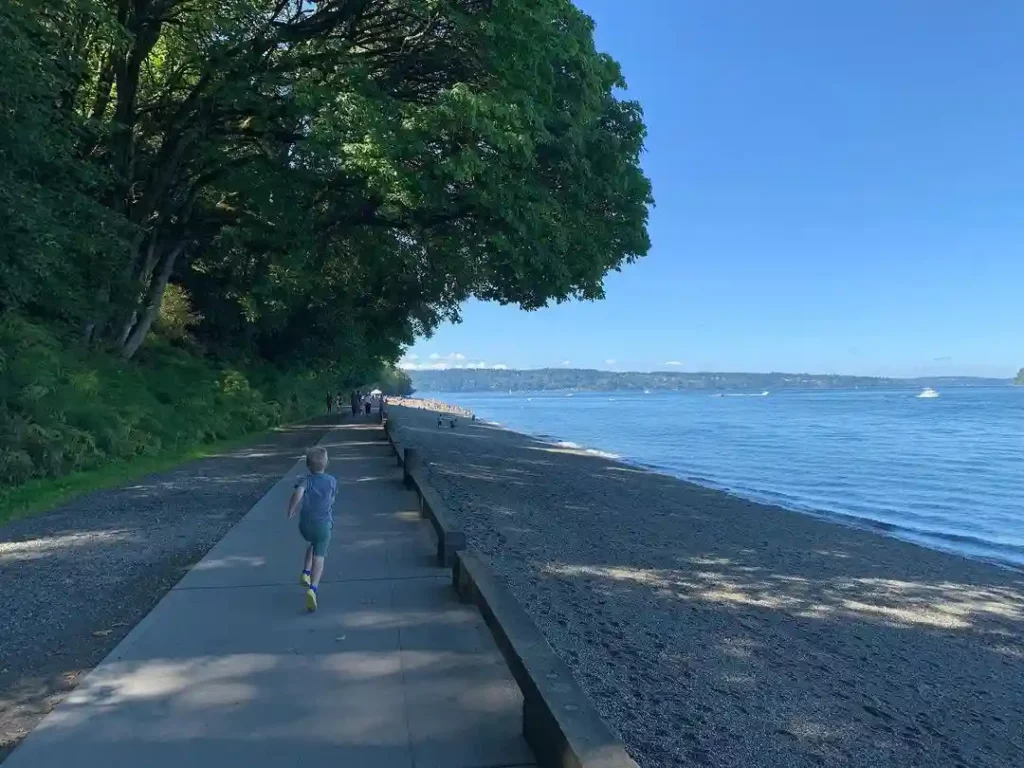 Welcome to Owens Beach in Tacoma, where the glistening shores of Puget Sound meet the stunning landscapes of the Olympic Mountains. If you're seeking an idyllic coastal escape filled with adventure, tranquility, and natural beauty, then look no further. Owens Beach, nestled in the heart of Tacoma, Washington, beckons travelers and locals alike to bask in its splendor and experience a plethora of delightful activities in the coming year.
At Owens Beach, every step brings you closer to an enchanting world of wonders, from serene beach strolls hand in hand with your loved ones to exciting kayaking explorations that reveal the secrets of marine life beneath the waves. promises to be a year of thrilling adventures, enriching experiences, and cherished memories as you embark on a journey of a lifetime at this coastal oasis.
Owens Beach (Tacoma): An Overview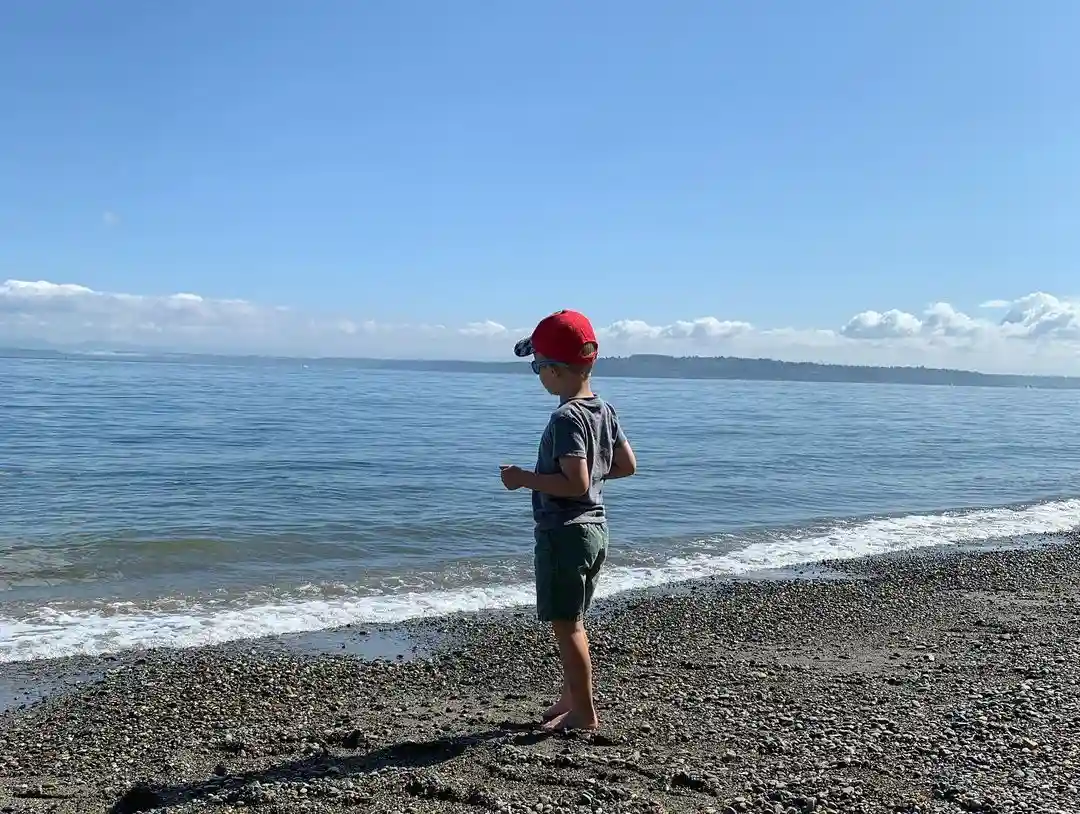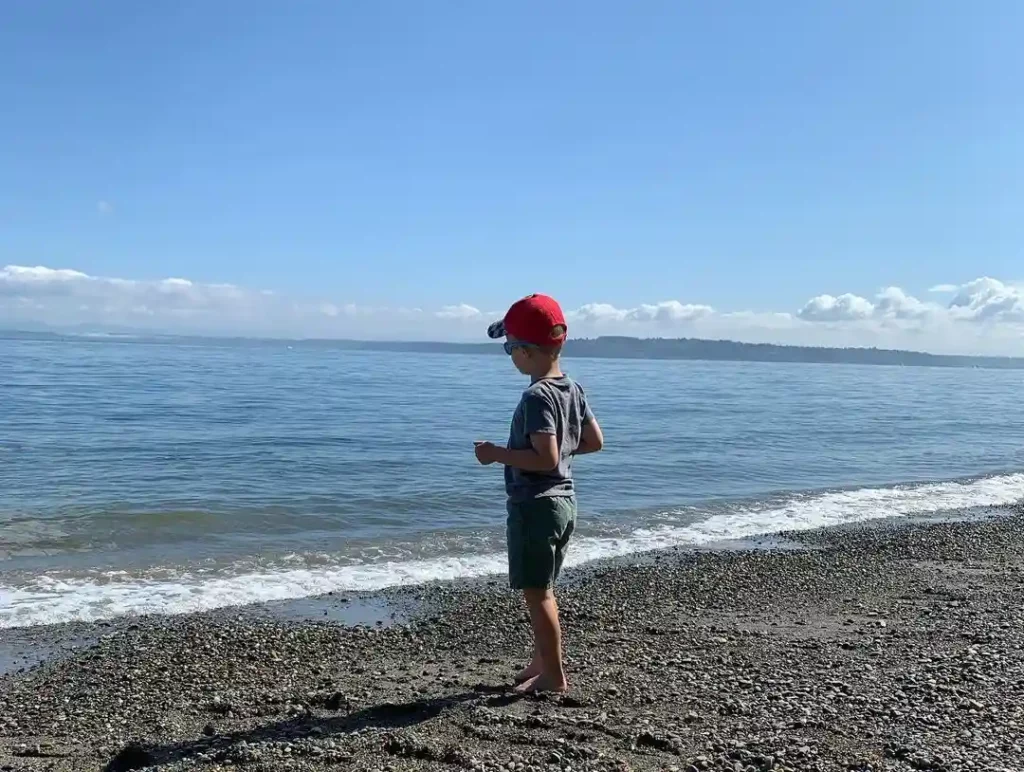 Before we dive into the details, let's get acquainted with Owens Beach, Tacoma's treasured waterfront spot. Situated along the picturesque shores of Puget Sound, Owens Beach offers stunning views of the sound and the majestic Olympic Mountains. With its soft sandy shores and gently lapping waves, this beach is an idyllic spot to unwind and reconnect with nature.
How to Get There?
Getting to Owens Beach is relatively easy, and there are multiple transportation options available to visitors. Follow these directions to reach this beautiful destination:
1. By Car:
If you're traveling by car, Owens Beach is accessible from various locations in the Tacoma area. Here's a step-by-step guide to driving there:
From Downtown Tacoma: Head southwest on Pacific Avenue and continue onto Schuster Parkway. Follow the signs for Highway 16 West. Take Exit 3 toward 6th Avenue. Merge onto N Pearl Street, and then turn right onto N 30th Street. Continue on N 30th Street until you reach the beach area.
From Seattle: Take I-5 South and merge onto Highway 16 West toward Gig Harbor. Take Exit 3 toward 6th Avenue and merge onto N Pearl Street. Turn right onto N 30th Street and continue until you arrive at Owens Beach.
2. Public Transportation:
For those who prefer public transportation, Tacoma offers a convenient bus service that can take you close to Owens Beach. Follow these steps:
From Downtown Tacoma: Board a Pierce Transit bus heading toward Proctor District or North Pearl Street. Disembark at the stop closest to N 30th Street and make your way to Owens Beach.
From Seattle: Take the Sound Transit Express bus or Sounder Train to Tacoma Dome Station. From there, transfer to a Pierce Transit bus heading toward Proctor District or North Pearl Street. Get off at the appropriate stop near N 30th Street, and Owens Beach will be within walking distance.
Ridesharing and Taxis:
Various ridesharing services and taxis operate in Tacoma, providing a convenient and hassle-free way to reach Owens Beach. Simply book a ride through your preferred app and get dropped off at the beach entrance.
Also, if you are looking best hotels and Homestay deals then we recommended book your hotels and homestay with priceline.com
List of Activities and Things to Do
1. Scenic Beach Strolls
One of the best ways to experience the beauty of Owens Beach is by taking leisurely strolls along the shore. Feel the sand between your toes and breathe in the salty sea breeze as you walk hand in hand with loved ones or enjoy some solitary time. The beach's serene ambiance and panoramic vistas make it a perfect spot for morning walks and sunset gazing.
2. Beachfront Picnics
Pack a delectable picnic basket with your favorite treats and find a cozy spot on the beach for an unforgettable beachfront picnic. Enjoy delicious food amidst nature's splendor and let the sound of the waves create a soothing soundtrack for your meal. Don't forget to capture some picture-perfect moments with your loved ones against the stunning backdrop.
3. Kayaking and Canoeing
For those seeking adventure, kayaking or canoeing in the calm waters of Puget Sound is a must-do activity at Owens Beach. Rent a kayak or canoe from the nearby rental services and paddle your way through the tranquil waters, surrounded by breathtaking views of the mountains and the sea.
4. Tidepool Exploration
Owens Beach is home to a fascinating array of marine life waiting to be discovered in its tide pools. Grab your magnifying glass and explore the captivating world of starfish, sea anemones, and crabs. Remember to treat these delicate ecosystems with care and leave them undisturbed for others to enjoy.
5. Beach Volleyball
Get your friends together and organize a friendly game of beach volleyball at Owens Beach. Feel the sand beneath your feet as you jump, dive, and spike your way to victory. It's an excellent way to stay active and enjoy some friendly competition in the great outdoors.
6. Birdwatching
Nature enthusiasts and bird lovers will find Owens Beach a paradise for birdwatching. The beach's coastal location attracts diverse avian species, including seagulls, herons, and even bald eagles. Bring along your binoculars and camera to capture these winged wonders in action.
7. Bonfire Nights
As the sun sets over Puget Sound, Owens Beach transforms into a magical spot for bonfire nights. Gather around a crackling fire with friends and family, roast marshmallows, and share stories under the starlit sky. It's a memorable experience that brings people closer together.
8. Photography Expedition
Calling all photography enthusiasts! Owens Beach offers endless opportunities to capture stunning shots of nature's beauty. From sunrise to sunset, the changing light creates a breathtaking canvas for your artistic exploration. Don't forget your tripod and filters to enhance your photography skills.
9. Whale Watching
If you're visiting Owens Beach between March and November, keep your eyes peeled for incredible whale sightings. Puget Sound is frequented by majestic orca whales and humpback whales during their migration. Witnessing these magnificent creatures in their natural habitat is an awe-inspiring experience.
10. Beach Meditation
Find your Zen amidst the soothing sounds of the ocean waves during a beach meditation session. Practice mindfulness and embrace the tranquility of the beach to achieve inner peace and serenity. It's a rejuvenating experience that connects your mind, body, and soul with nature's wonders.
Things to Avoid
While Owens Beach offers a fantastic experience for visitors, there are a few things to avoid to ensure a safe and enjoyable trip. By being mindful of the following tips, you can make the most of your time at Owens Beach.
Leaving Trash Behind: Respect the natural beauty of Owens Beach by not leaving any litter behind. Always dispose of your trash properly in designated bins. If you bring snacks or picnic items, make sure to pack them back in your bags and take them with you when you leave. Let's keep the beach clean for everyone to enjoy.
Disturbing Wildlife: Owens Beach is home to a delicate ecosystem and various wildlife. Avoid disturbing the animals, especially those found in tide pools and nesting areas. Refrain from touching or collecting marine creatures and birds, as they play a vital role in maintaining the beach's ecosystem.
Ignoring Safety Warnings: Pay attention to any safety warnings or advisories posted at the beach, such as high tide warnings or hazardous conditions. Follow lifeguards' instructions, if available, and avoid swimming in rough waters. Stay within designated swimming areas and always prioritize safety during water activities.
Feeding Wildlife: As tempting as it may be, avoid feeding the seagulls or other wildlife at Owens Beach. Feeding them can disrupt their natural foraging patterns and lead to aggressive behavior. Additionally, human food may not be suitable for their diet, causing harm to the animals.
Ignoring Beach Regulations: Be aware of any beach regulations or guidelines set by the local authorities. Some beaches may have specific rules regarding bonfires, alcohol consumption, and pet policies. Follow these rules to help maintain a harmonious and enjoyable atmosphere for all beachgoers.
Leaving Valuables Unattended: While Owens Beach is generally safe, it's always best to exercise caution. Avoid leaving valuable items unattended on the beach, as it could attract unwanted attention. Consider bringing only essential items and keeping your belongings secure at all times.
Straying from Marked Trails: If you plan on exploring the nearby hiking trails, stick to marked paths and trails. Venturing off the designated routes can be dangerous, especially if you're not familiar with the area. Stick to well-traveled paths and avoid damaging natural vegetation.
Neglecting Sun Protection: Owens Beach can get quite sunny, so it's crucial to protect yourself from the sun's rays. Wear sunscreen, a wide-brimmed hat, and sunglasses to shield yourself from harmful UV rays. Stay hydrated and take breaks in shaded areas to avoid heat exhaustion.
Making Excessive Noise: While having fun is encouraged, be mindful of other beachgoers. Avoid playing loud music or creating excessive noise that might disturb others seeking a peaceful beach experience.
Disregarding Tide Times: Pay attention to the tide schedule when exploring tide pools or venturing out on the shore. High tides can come in quickly and may leave you stranded or wet if you're not cautious.
By keeping these tips in mind, you can contribute to the preservation of Owens Beach's natural beauty and ensure a safe and pleasant visit for everyone.
Conclusion.
As we conclude our journey through Owens Beach (Tacoma), it's evident that this hidden gem offers a plethora of experiences that cater to every visitor's preferences. From serene beach strolls to exhilarating kayaking adventures, Owens Beach presents an opportunity to create cherished memories with loved ones or embark on a soul-soothing solo escape.
The beach's breathtaking views of Puget Sound and the Olympic Mountains, coupled with its tranquil ambiance, provide the perfect setting for relaxation and rejuvenation. Whether you're seeking outdoor adventure, a moment of tranquility, or a deeper connection with nature, Owens Beach has something to offer everyone.
How much did you like Our Detailed Owens Beach (Tacoma): 10 Activity and Things to Do in 2023? Review Also, please share these Blogs with your friends on social media.
Recommended
Owens Beach FAQ