Ponquogue Beach in Hampton Bays, New York | Things to do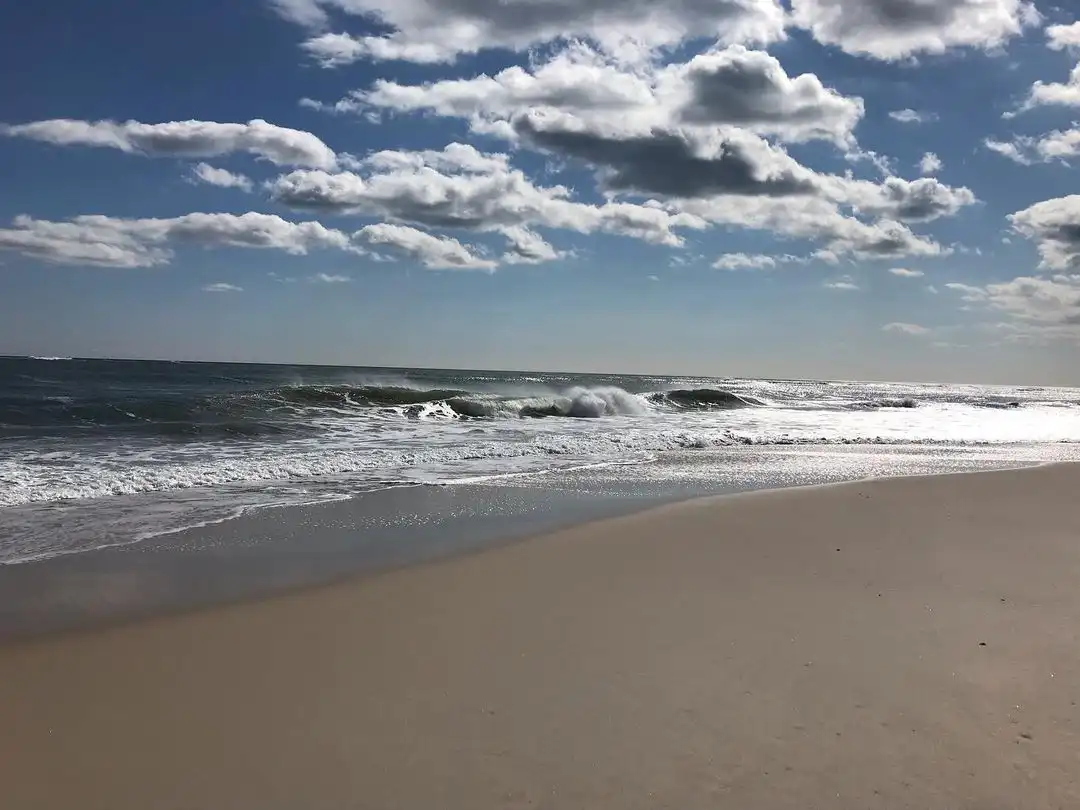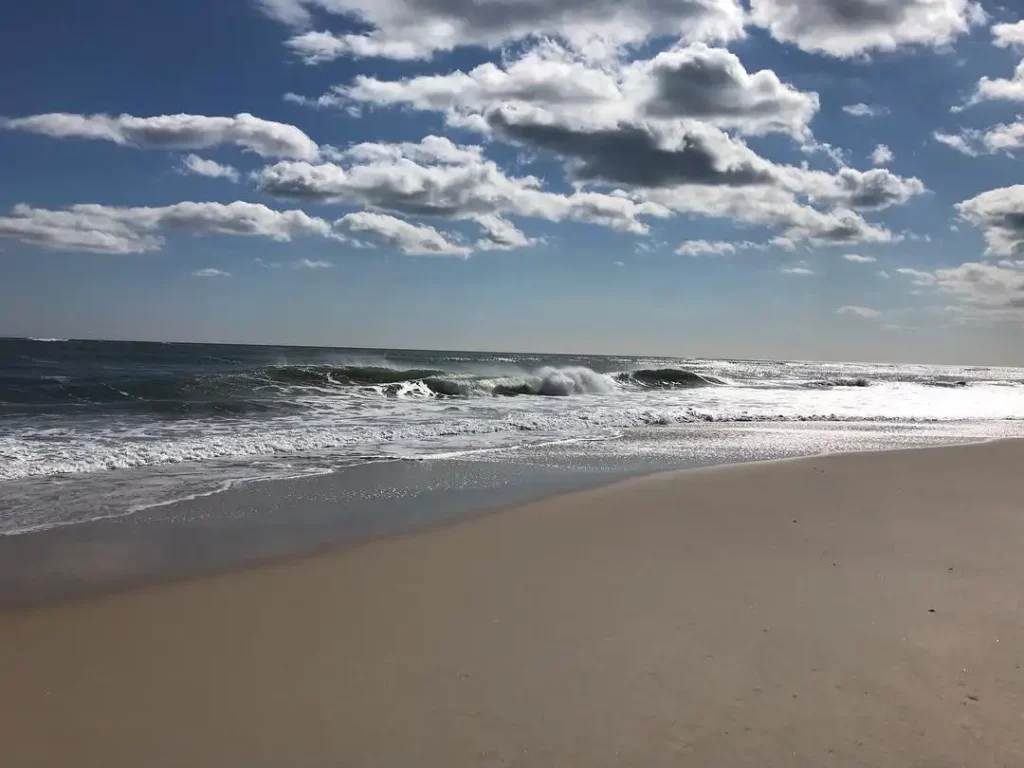 Ponquogue Beach | Podcast
Ponquogue Beach in Hampton Bays, New York, is one of the state's most beautiful and scenic beaches. This beautiful beach stretches for miles and provides stunning views of the Atlantic Ocean. Ponquogue Beach is well worth a visit, whether you're a local or a tourist.
With its crystal-clear waters, pristine sand, and stunning sunsets, it's the ideal place to unwind and appreciate nature's beauty. Ponquogue Beach offers a variety of activities ranging from swimming and sunbathing to surfing and fishing. So why not plan a trip and see for yourself the beauty of this incredible beach?
About Ponquogue Beach & its Locations
Ponquogue Beach is located in Hampton Bays, a beautiful seaside community on the eastern end of Long Island, New York. The beach spans for miles along the Atlantic Ocean and boasts beautiful views of the surrounding landscape.
There are three main divisions of the beach – East Ponquogue, West Ponquogue, and Ponquogue Island. Each division has its unique features and attractions.
East Ponquogue is the most popular section of the beach and is known for its wide stretches of sand, calm waters, and beautiful sunsets. It's perfect for swimming, sunbathing, and playing beach games with friends and family.
West Ponquogue is a quieter section of the beach, with fewer crowds and more opportunities for solitude. It's perfect for those looking for a more peaceful and relaxing beach experience.
Ponquogue Island is a beautiful, secluded area of the beach that's only accessible by boat. It's a great spot for fishing and birdwatching, as well as enjoying the natural beauty of the surrounding landscape.
Getting There: How to Reach Ponquogue Beach
Address: 280 Dune Rd, Hampton Bays, NY 11946, USA
If you're traveling by car, the best way to reach Ponquogue Beach is to take Sunrise Highway (NY-27) to Exit 65 south, and then follow the signs to Dune Road. The beach is located at 280 Dune Road, Hampton Bays, NY 11946. There is ample parking available on-site, but during peak season it can get crowded, so it's best to arrive early.
If you prefer to use public transportation, the Hampton Jitney offers regular service to Hampton Bays from New York City and other locations on Long Island. From the Hampton Bays stop, you can take a taxi or ride-share service to the beach.
If you're coming from New York City, you can take the Long Island Rail Road (LIRR) from Penn Station to Hampton Bays station. From there, you can take a taxi or ride-share service to the beach.
If you're flying in, the closest airport is Long Island MacArthur Airport, located about 45 minutes away by car. Alternatively, you can fly into John F. Kennedy International Airport or LaGuardia Airport in New York City and then take a taxi, ride-share service, or public transportation to Hampton Bays.
If You are planning to visit the USA and looking for the best flight booking from your destination to Indonesia then, So we recommend you book your flight (Malaysia airlines)
Why is it called Ponquogue Beach?
The name "Ponquogue" is derived from a Native American word meaning "land of the flowing waters". This name is fitting for the beach, as it's located at the mouth of Shinnecock Bay, where the bay meets the Atlantic Ocean. The water in this area is known for its strong currents, hence the name "land of the flowing waters". The name has been passed down through generations, and today it's a beloved landmark in the Hampton Bays community.
Is Ponquogue Beach worth visiting?
Yes, Ponquogue Beach is worth visiting, Ponquogue Beach is famous for its stunning natural beauty and wide range of recreational activities. With its expansive white sand beaches, crystal-clear waters, and picturesque views of the surrounding bay and ocean, Ponquogue Beach is a favorite among both locals and visitors alike.
What is Ponquogue Beach famous for?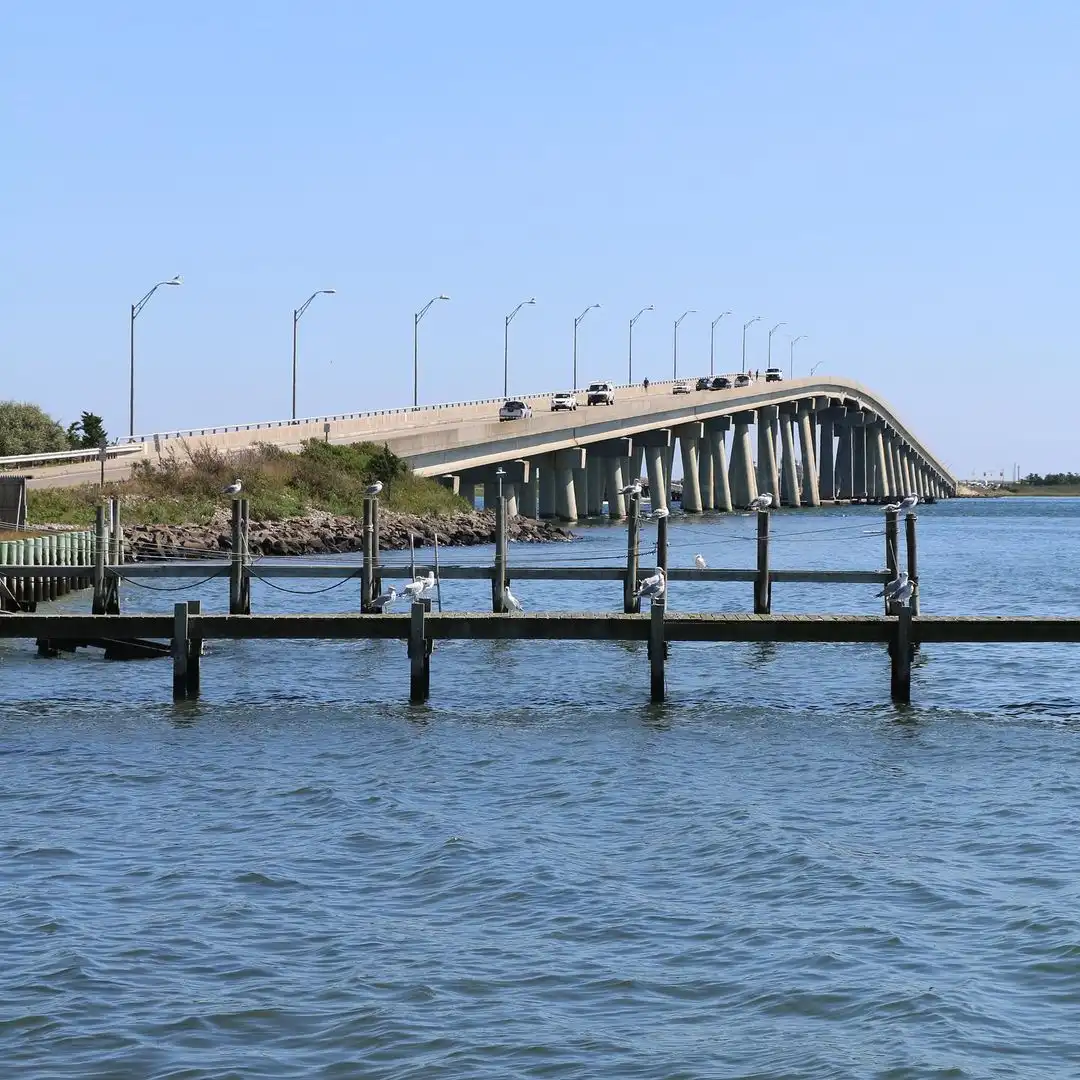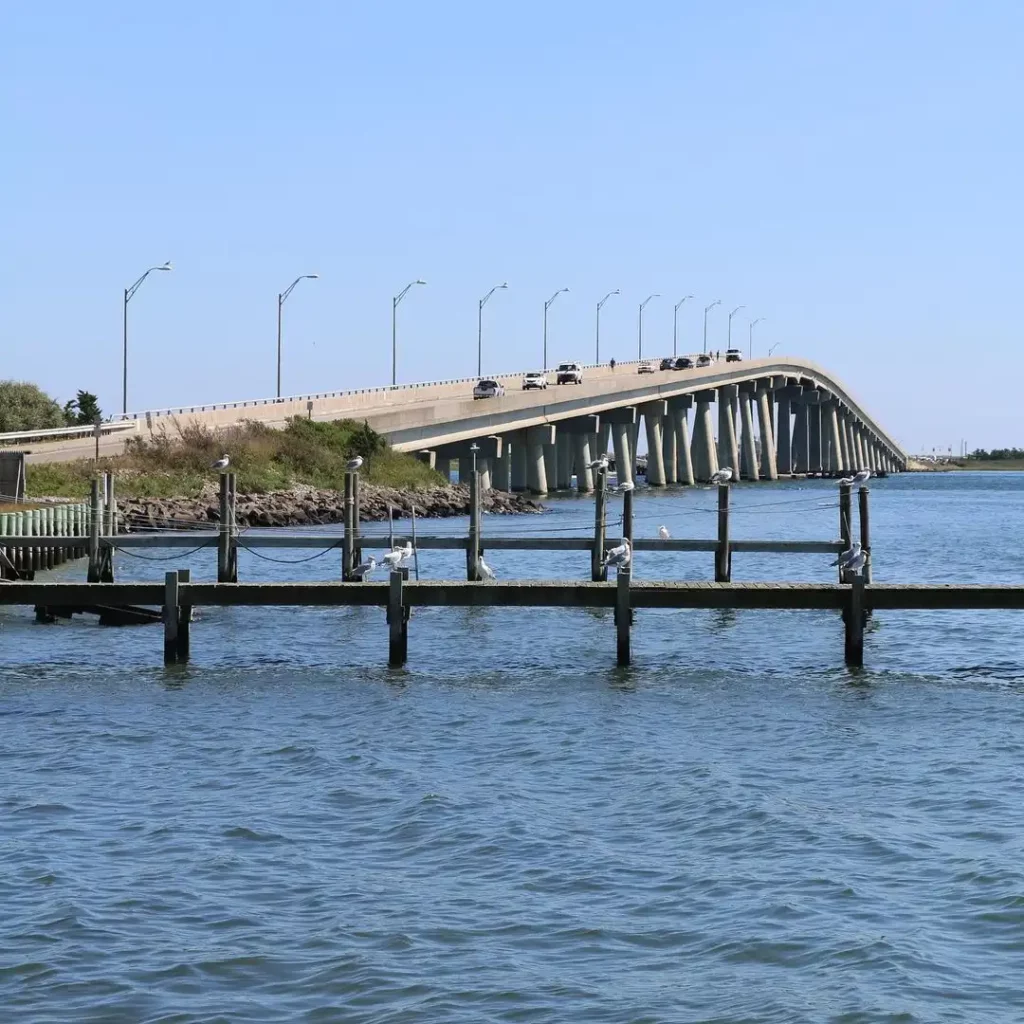 Aside from its natural beauty, Ponquogue Beach is also famous for the wide range of activities and amenities it offers. Visitors can swim, surf, fish, kayak, paddleboard, or simply relax on the beach. There are also picnic areas, playgrounds, and sports facilities, making it a great spot for families and groups.
Also, read– Top famous Places to visit in Indonesia
Top Things to Do: Activities, Things to Do in Ponquogue Beach
There are plenty of fun and exciting activities to do at Ponquogue Beach. Here are some of the top things to do:
Swim: Take a dip in the refreshing waters of the Atlantic Ocean, which are perfect for swimming during the summer months.
Surf: If you're an experienced surfer, catch some waves at the beach's designated surf area.
Fish: Ponquogue Beach is a popular spot for fishing, with a variety of species including striped bass, flounder, and bluefish.
Kayak or paddleboard: Rent a kayak or paddleboard and explore the calm waters of the nearby Shinnecock Bay.
Play sports: The beach has volleyball and basketball courts, as well as a playground for kids.
Picnic: Pack a picnic lunch and enjoy the scenic views of the ocean and bay from one of the beach's many picnic tables.
Sunbathe: Soak up the sun on the beach's wide expanse of white sand.
Take a walk: Stroll along the beach's long boardwalk, which offers stunning views of the ocean and surrounding area.
Watch a sunset: Catch a breathtaking sunset over the bay from the beach's westernmost point.
Attend events: Throughout the summer, Ponquogue Beach hosts a variety of events including concerts, movie nights, and beach cleanups.
You Also May Like it– Top 22 places to visit in Phuket |Thailand
Visual Delight: Ponquogue Beach Photos
Attraction Points Near Ponquogue Beach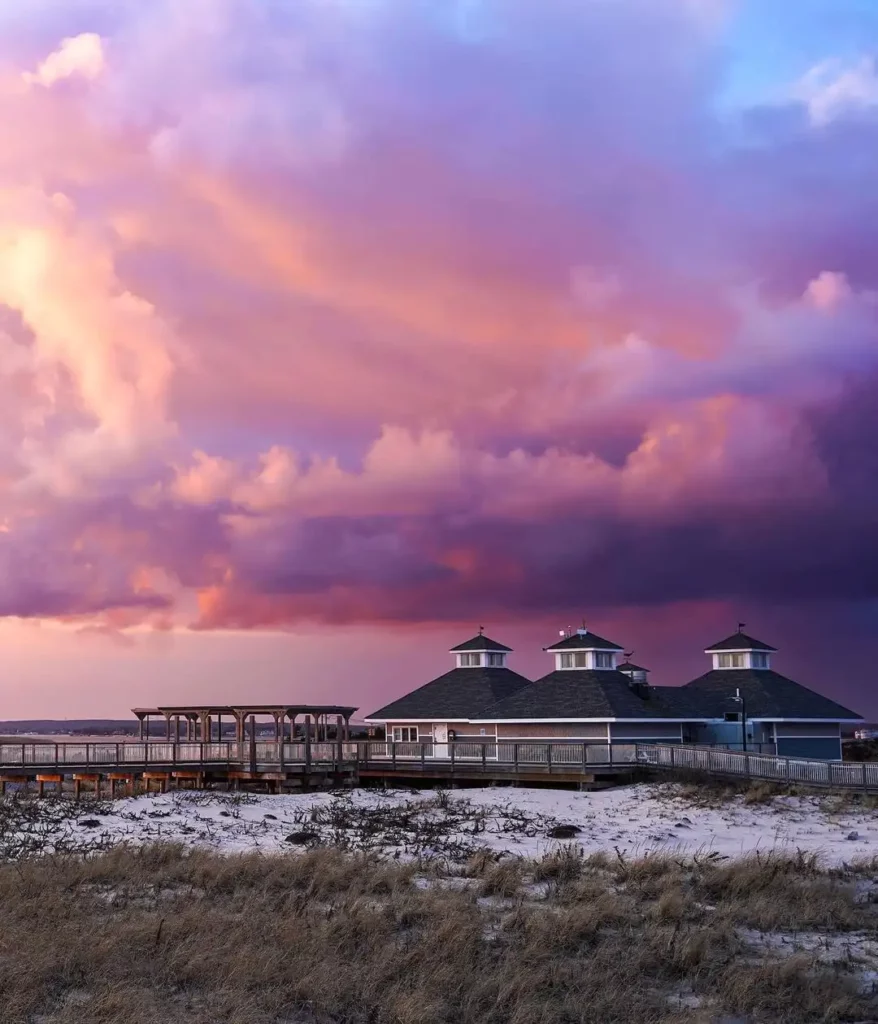 Tiana Beach: Just a short drive away from Ponquogue Beach, Tiana Beach offers another beautiful beach experience with a playground, picnic area, and a marina.
Shinnecock East County Park: Located just east of Ponquogue Beach, Shinnecock East County Park offers miles of beaches and dunes to explore, as well as hiking trails and a popular fishing spot.
Southampton Village: A short drive from the beach, Southampton Village is a charming town with plenty of shops, restaurants, and historic landmarks to visit.
Parrish Art Museum: Located in nearby Water Mill, the Parrish Art Museum features a collection of American art, including works by local artists.
Must Explore Post– Best Places to Visit in Maldives
Rules and Regulations at Ponquogue Beach
No alcohol is allowed on the beach.
Smoking is prohibited on the beach and boardwalk.
Pets are not allowed on the beach from May 15th to September 15th but are allowed on the boardwalk and parking areas on a leash.
Fires and barbecues are not allowed on the beach or boardwalk.
Littering is prohibited and all trash should be disposed of in the proper receptacles.
Visitors must stay off the dunes to preserve the natural environment.
Visitors must follow all posted rules and regulations for their safety and the safety of others.
Accommodations: Hotels Near Ponquogue Beach
There are several hotels and accommodations available near Ponquogue Beach to suit different budgets and preferences. Some of the popular options include:
Hampton Ocean Resort: Located just steps from the beach, this hotel offers comfortable rooms and suites, as well as a rooftop deck with panoramic ocean views.
Ocean View Terrace Motel: This motel is situated just across the street from the beach and offers clean and affordable rooms with balconies overlooking the ocean.
Bay Watch Hotel & Marina: This waterfront hotel offers cozy rooms with water views, as well as a marina, outdoor pool, and restaurant.
The Drake Inn: This charming inn is located a short drive from the beach and offers spacious rooms with kitchenettes, as well as a heated pool and picnic area.
The Hampton Maid: This historic bed and breakfast is situated in a scenic location and offers comfortable rooms, a pool, and a complimentary breakfast.
There are also vacation rental options available in the area for those who prefer more space and privacy.
Food to Eat: Must-Try Dish
There are several great dining options near Ponquogue Beach, offering a variety of cuisines to suit different tastes. Some of the must-try dishes include:
Lobster Roll: A classic seafood dish that is a favorite among visitors to the beach. Several restaurants in the area offer delicious lobster rolls, including the famous Canal Cafe.
Clam Chowder: Another seafood favorite, clam chowder is a warm and comforting dish that is perfect for cooler beach days. Check out restaurants like the Edgewater Restaurant or Cowfish for a great bowl of clam chowder.
Pizza: If you're in the mood for something more casual, there are several great pizza places in the area. Ponquogue Beach Pizza is a local favorite, offering delicious and affordable pies.
Conclusion
Ponquogue Beach in Hampton Bays, New York is a beautiful and popular destination for beach-goers and nature enthusiasts. With its stunning views, wide range of activities, and proximity to attractions and accommodations, it's easy to see why this beach is worth a visit.
Whether you're looking to soak up the sun, try some local cuisine, or explore the surrounding area, there's something for everyone at Ponquogue Beach.
How much did you like Our detailed Ponquogue Beach in Hampton Bays, New York | Things to do? Review Also, please share these Blogs with your friends on social media.
Recommended
Ponquogue Beach Map Directions
Ponquogue Beach FAQ