Port Charlotte Beach Park, Florida: Beach Review | 2023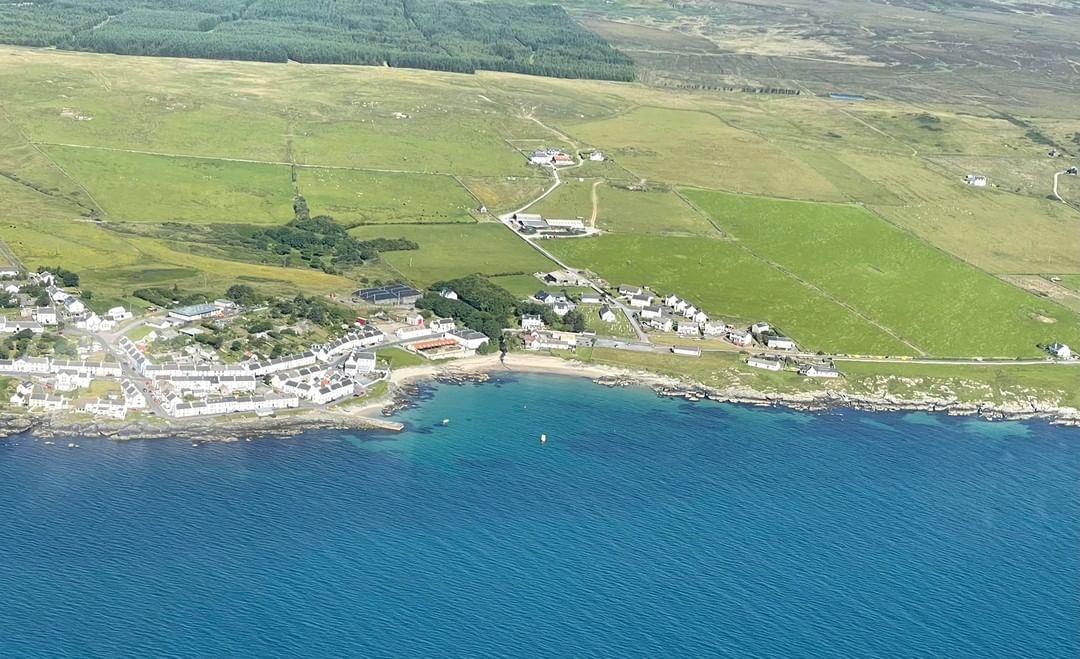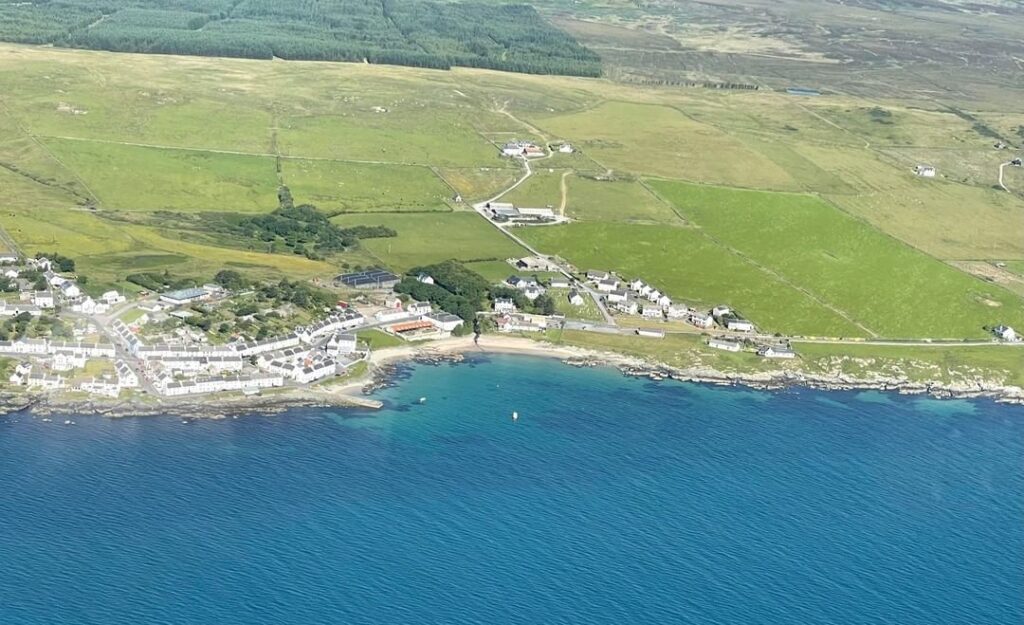 Port Charlotte Beach | Podcast 
Port Charlotte Beach Park, is one of the most beautiful and pristine beaches in South Florida. Located near Punta Gorda on the Gulf of Mexico, its crystal-clear waters, white sand beach, and spectacular views make it a popular tourist destination.
From swimming, sunbathing, or picnicking to spotting local wildlife from dolphins to manatees, there is something for everyone here. Come along with us as we dive deeper into this picturesque Florida paradise for an up-close review of why you should visit this beach park—or come back next summer!
About Port Charlotte Beach Park and Its Locations
Port Charlotte Beach Park is the perfect destination for adventure seekers looking to explore a secluded beach with untouched beauty.
Located on the southwest coast of Florida, this stunning beach park sits nestled among endless coconut palms and soaring pines. Clear blue waters make up much of the landscape, although some areas feature brownish-green hues due to sand stirred up by boat traffic.
Visitors can take part in just about any activity imaginable, from parasailing, boating, and swimming in the shallow wells to exploring trails and observing wildlife along its unspoiled shoreline. Introduction Port Charlotte Beach Park offers something for everyone who chooses to visit its pristine shores!
How to Reach Port Charlotte Beach Park
To reach Port Charlotte Beach Park in Port Charlotte, Florida, you can follow these directions:
1. If you are driving from a nearby location, you can enter the address 4500 Harbor Blvd, Port Charlotte, FL 33952 into your GPS or map app to get directions to the park.
2. If you are flying into the area, Punta Gorda Airport (PGD) nearest airport to visit Port Charlotte Beach Park Which is around (9.4 mi) via Tamiami Trail/US Hwy 41 N which takes 18 min to reach the destinations from there, you can rent a car or take a taxi or rideshare service to Port Charlotte Beach Park.
3. If you are coming from a more distant location and do not have a car, you can take a bus or train to the Port Charlotte area and then take a taxi or rideshare service to the park.
4. Once you arrive at the park, there is ample parking available for visitors.
If You are planning your next travel vacation and looking for the best flight deals from your destination. So, we recommend you book a flight from expedia.com. 
Also, if you are looking best hotels and Homestay deals then we recommended book your hotels and homestay with priceline.com
What is Port charlotte beach Most known for?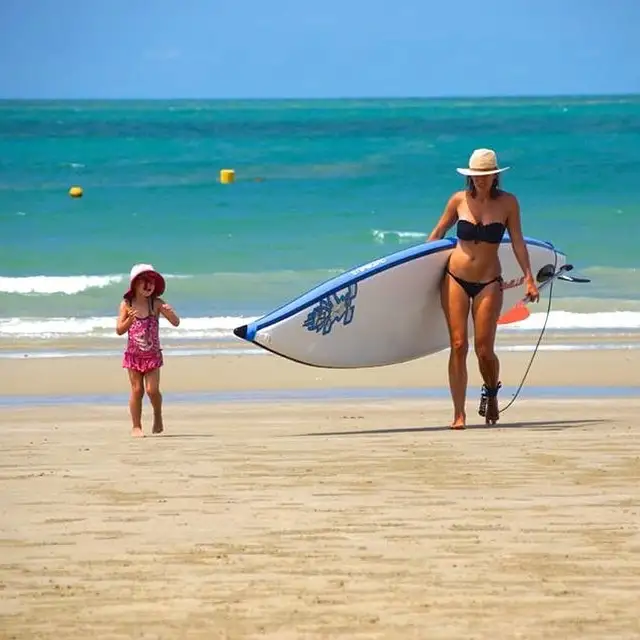 Port Charlotte Beach is located along the coastline of Charlotte County and is famous for its unique tannin water. The water at the beach is brownish in color due to the tannins which are released from various sources of vegetation along the river's course.
Besides its distinctive natural feature, Port Charlotte Beach boasts numerous family-friendly attractions such as concessions, horseshoe pits, basketball courts, and playgrounds.
Families can have a delightful time at Port Charlotte Beach taking part in all kinds of outdoor fun with friends or simply relaxing on one too many sunny days spent fishing or sailing in complete solace.
Activities and Things to do in Port Charlotte Beach Park
Port Charlotte Beach Park is a popular destination for visitors and locals alike, offering a variety of activities and things to do. Some of the things you can do at the park include:
Swimming: The park has a beach with a lifeguard on duty, making it a great spot for swimming and soaking up the sun.
Sunbathing: The park has plenty of beach chairs and umbrellas available for rent, so you can relax and soak up the sun.
Fishing: The park has a fishing pier, which is a popular spot for anglers to cast their lines. You can bring your fishing gear or rent it at the park.
Picnicking: The park has several picnic tables and grills available, making it a great spot for a family outing or beachside barbecue.
Beach volleyball: There are several beach volleyball courts at the park, so you can join a pickup game or bring your team.
Kayaking: You can rent kayaks or stand-up paddleboards at the park and explore the surrounding waterways.
Hiking: The park has several nature trails, which are great for a leisurely hike or a more strenuous workout.
Birdwatching: The park is home to various bird species, so it's a great spot for birdwatchers.
Beachcombing: The park has a wide stretch of beach, making it a great spot for a stroll and searching for shells and other treasures.
Boat and Sightseeing Tours in Port Charlotte.
Some Beautiful Pictures of Port charlotte Beach Park
Accommodations and Amenities Facilities
Port Charlotte Beach is known for its great accommodations and amenities. With many facilities to choose from, guests have plenty of options when selecting where to stay in Port Charlotte. 
Whether you're searching for the perfect hotel overlooking the beach, a luxurious condo that can serve as a home away from home during your travels, or a cozy cottage located off a secluded walkway, you can find it all here.
From themed resorts and vacation rentals to budget-friendly options, there is something for everyone at Accommodations and Amenities Facilities Port charlotte beach.
If you are looking to book budget-friendly hotels, resorts, Airport Taxis, cars, etc. So, we recommend you book your stay from Booking.com Or Omio you will get plenty of deals along with verified hotels and a homestay.
If You Are Looking for a Luxury Family experience, we recommend you book your luxury stay with Radisson Hotels.
Best food to Eat
There are several food options available at Port Charlotte Beach Park in Florida. Some of the best food to eat at the park include:
Grilled seafood: The park has several grills available, so you can bring your seafood or other meats and cook them up for a beachside barbecue.
Pizza: There is a pizza truck that regularly visits the park, offering a variety of delicious pizzas for visitors to enjoy.
Ice cream: There is an ice cream truck that visits the park regularly, offering a variety of refreshing frozen treats.
Snacks: You can bring your snacks and drinks to the park, or purchase them at the concession stand, which offers a selection of chips, candy, sodas, and other treats.
Sandwiches: There are several sandwich shops and delis in the surrounding area that offer a variety of delicious sandwiches, which you can bring to the park for a picnic.
Fresh fruit: There are several fruit stands and farmers' markets in the area that offer a variety of fresh, locally grown fruit, which is a healthy and refreshing option for a beachside snack.
Frozen drinks: The park has a concession stand that offers a variety of frozen drinks, including smoothies, frozen cocktails, and frozen lemonades, which are perfect for cooling off on a hot day.
Remember to always practice good food safety habits when eating at the park, such as keeping food at the proper temperature and washing your hands before eating.
Tips for Visiting
Here are some tips for visiting Port Charlotte Beach Park in Florida:
Plan ahead: Make sure to bring everything you need for a day at the beach, including sunscreen, hats, sunglasses, beach chairs, towels, and any other beach gear you might need.
Wear appropriate clothing: The park has a wide stretch of beach, so be sure to wear comfortable, lightweight clothing and shoes that you don't mind getting wet.
Stay hydrated: It's important to stay hydrated when spending time at the beach, especially on hot days. Make sure to bring plenty of water and other non-alcoholic beverages with you.
Follow safety rules: The park has lifeguards on duty, but it's important to always follow the posted safety rules and use caution when swimming in the ocean.
Respect wildlife: The park is home to a variety of wildlife, including birds and sea turtles. Make sure to respect their space and do not disturb them.
Leave no trace: Follow the park's guidelines for litter and waste, and leave the beach in the same condition you found it.
Have fun: Port Charlotte Beach Park is a great place to relax and have fun, so make sure to make the most of your visit and enjoy all that the park has to offer.
Conclusion
Port Charlotte Beach Park in Florida is a beautiful and well-maintained beach destination that offers a wide variety of activities for visitors of all ages. Also, the park is well-equipped with amenities such as grills, picnic tables, and beach chairs, making it a convenient and enjoyable spot for a beach outing.
Overall, Port Charlotte Beach Park is a great choice for a beach vacation or day trip and is sure to be a memorable experience for all who visit.
How much did you like Our detailed Port Charlotte Beach Park, Florida: Beach Review | 2023? Review Also, please share these Blogs with your friends on social media.
Recommended
Port charlotte beach Park Map Locations
Port Charlotte Beach Park FAQ