San Onofre state beach (California)| Best Activity and Things to Do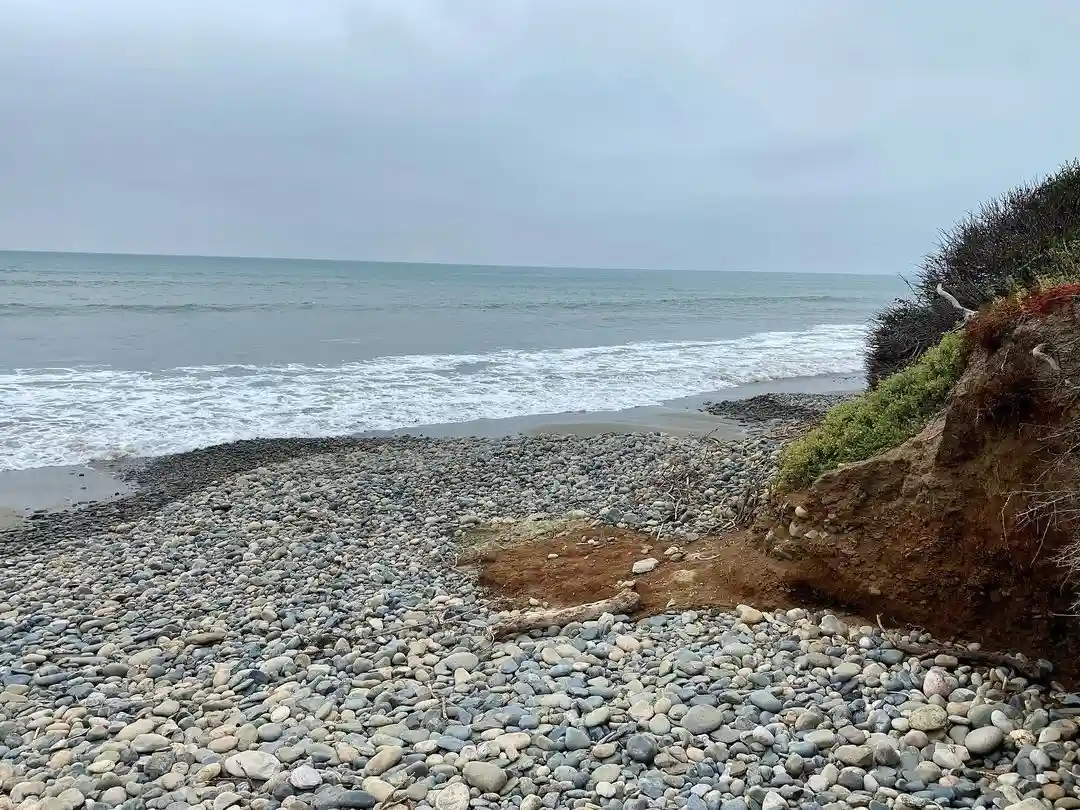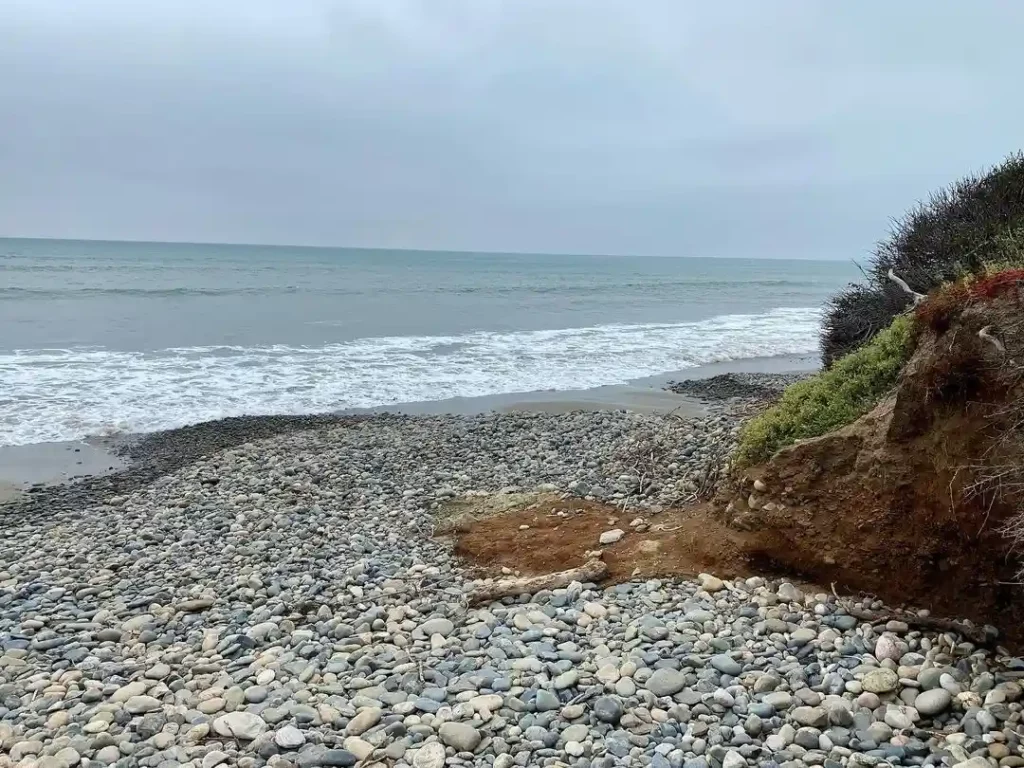 Nestled along the picturesque shores of San Diego County, California, San Onofre State Beach awaits, ready to embrace you with its awe-inspiring beauty and endless recreational wonders. With its sun-kissed sandy expanses, crystal-clear waters, and a vibrant blend of coastal activities, this beach destination beckons travelers from far and wide. In this enchanting coastal haven, you'll discover the perfect harmony of nature's splendor and an abundance of thrilling experiences.
How to Reach San Onofre State Beach
The beach is conveniently accessible by various modes of transportation:
By Car:
If you're coming from Los Angeles, take Interstate 5 South and exit at Basilone Road.
For visitors from San Diego, take Interstate 5 North and exit at Cristianitos Road.
Follow the signs to the park's entrance.
Public Transportation:
Amtrak and Metrolink provide train services to San Clemente, which is approximately 3 miles away from the beach.
You can take a taxi or rideshare service from there to the park.
Also, if you are looking best hotels and Homestay deals then we recommended book your hotels and homestay with priceline.com
Best Time to Visit San Onofre State Beach
The ideal time to visit San Onofre State Beach is during the mild and pleasant months from March to November. During this period, the weather is perfect for outdoor activities, and the ocean water is warm enough for swimming and surfing. However, keep in mind that the beach can get crowded during weekends and holidays, so plan your visit accordingly for a more peaceful experience.
What is San Onofre State Beach Famous For?
San Onofre State Beach is famous for several reasons:
Surfing Paradise:
The beach is a haven for surfers of all skill levels, thanks to its consistent waves and breaks.
Experienced surfers can head to the Trails Beach area, while beginners can enjoy the gentle waves at Old Man's Beach.
Rich Marine Life:
The coastal waters teem with diverse marine life, making it a perfect spot for snorkeling and scuba diving.
Keep an eye out for dolphins, sea lions, and even migrating whales during certain seasons.
Iconic Surf Culture:
San Onofre State Beach is significant in California's surf culture and history.
The historic surf spot known as Trestles attracts surfers from all over the world for its renowned waves.
Scenic Hiking Trails:
The park boasts scenic hiking trails, providing opportunities for nature lovers to explore the coastal landscape.
The Bluff Trail offers breathtaking vistas of the Pacific Ocean and its stunning surroundings.
Attractions Near San Onofre State Beach
While the beach itself offers a wealth of attractions, there are also exciting places to explore nearby:
San Clemente:
Located just a short drive away, the charming city of San Clemente offers a mix of boutiques, restaurants, and cultural attractions.
Visit the San Clemente Pier for panoramic ocean views and watch the surfers ride the waves.
Dana Point Harbor:
Head south to Dana Point Harbor, where you can take whale-watching tours or embark on fishing expeditions.
The harbor is also home to numerous waterfront dining options.
Mission San Juan Capistrano:
Immerse yourself in history by visiting the historic Mission San Juan Capistrano, founded in 1776.
Explore the beautiful gardens and learn about the area's rich cultural heritage.
Activities and Things to Do
At San Onofre State Beach, the options for recreation are practically endless:
Surfing and Bodyboarding:
Catch some of the best waves in Southern California and experience the thrill of surfing or bodyboarding.
If you're a beginner, consider taking lessons from local surf schools.
Camping:
Spend a night under the stars by camping at one of the park's campgrounds.
The beachside campsites offer a unique opportunity to fall asleep to the soothing sounds of the ocean.
Picnicking:
Enjoy a delightful picnic with family and friends at one of the beachside picnic areas.
Bask in the serene atmosphere and savor your meal while overlooking the Pacific.
Wildlife Viewing:
Grab your binoculars and observe the abundant marine and birdlife that call the beach home.
Keep an eye out for the California brown pelicans and various shorebirds.
Beachcombing:
Take a leisurely stroll along the shore and discover seashells, sand dollars, and other beach treasures.
Beachcombing is a relaxing activity that allows you to connect with nature.
Volleyball and Beach Games:
Gather your friends and engage in beach volleyball or other fun beach games.
It's a fantastic way to bond and create lasting memories.
San Onofre State Beach: A Family-Friendly Destination
San Onofre State Beach is an excellent destination for families seeking quality time together:
Safe Swimming Areas:
Some areas of the beach offer gentle waves suitable for children to enjoy a safe swimming experience.
Always check the surf conditions and follow lifeguard instructions for added safety.
Tide Pools:
Children will be fascinated by the tide pools filled with interesting marine creatures.
Remember to be respectful of the delicate ecosystem and refrain from touching or removing the wildlife.
Junior Ranger Program:
The park offers a Junior Ranger Program, where kids can participate in interactive educational activities.
It's a fantastic way for children to learn about the environment and the importance of conservation.
Accommodation Options near San Onofre State Beach
For those seeking overnight stays, the following accommodation options are available:
San Onofre Beach Campsites:
The beach offers campsites that can be reserved in advance.
Wake up to the sound of the waves crashing on the shore and enjoy the natural surroundings.
Nearby Hotels and Resorts:
There are several hotels and resorts in San Clemente and Dana Point, providing a range of options to suit different budgets and preferences.
Many of these accommodations offer stunning ocean views.
Exploring the Local Culture
While visiting San Onofre State Beach, consider immersing yourself in the local culture:
Attend Surf Competitions:
If you're visiting during peak surfing season, check out local surf competitions and cheer on the talented athletes.
It's an opportunity to witness the dedication and skill of surfers from all around the world.
Engage with Local Artists:
Visit art galleries and craft markets to explore the work of talented local artists.
You may find unique souvenirs to take home as a memory of your trip.
Food to Eat
When visiting San Onofre State Beach, you'll not only be captivated by the breathtaking scenery but also delighted by the delectable food options available. Whether you're craving a beachside snack or a hearty meal, the beach area offers an array of dining choices to satisfy your taste buds. Here are some must-try food options at San Onofre State Beach:
Beachside Picnic Delights: One of the best ways to enjoy the beach atmosphere is by having a delightful picnic with friends or family. Pack a picnic basket with an assortment of fresh fruits, sandwiches, and refreshing beverages. Enjoy your meal while lounging on the sandy shores and taking in the stunning ocean views. Remember to clean up after your picnic to help preserve the natural beauty of the beach.
Tasty BBQ Grills: Many designated areas at the beach allow visitors to bring their own portable BBQ grills. Grilling up some savory burgers, hot dogs, or veggie skewers can enhance the beach experience and create lasting memories with loved ones. Don't forget to bring along some s'mores supplies for a classic beach bonfire treat as the day turns into night.
Fresh Seafood Delicacies: Being near the ocean means you have access to some of the freshest seafood options. Head to nearby restaurants and eateries that offer an extensive selection of seafood dishes. From succulent shrimp tacos to mouthwatering grilled fish, you'll find dishes that celebrate the flavors of the sea.
Food Trucks and Snack Stands: Exploring the beach area, you'll likely come across food trucks and snack stands offering a variety of quick bites and refreshments. Indulge in some delicious fish and chips, tasty ice cream, or tropical fruit smoothies to keep you energized and refreshed throughout your beach day.
Local Cuisine and Specialties: Venture into the nearby towns of San Clemente and Dana Point to explore local eateries that showcase regional specialties. Treat yourself to California-style burritos, fresh salads, and flavorful poke bowls prepared with locally sourced ingredients.
Healthy Snacks and Hydration: Stay nourished and hydrated during your beach adventures by packing healthy snacks like granola bars, trail mix, and fresh fruit. Don't forget to bring plenty of water to keep yourself hydrated, especially during warm and sunny days.
Remember to be mindful of the beach's natural environment and follow any guidelines or rules regarding food consumption on the beach. By respecting the beach's pristine surroundings, you contribute to preserving this coastal paradise for future generations to enjoy.
Things to Avoid
While San Onofre State Beach offers a beautiful and serene environment for visitors to enjoy, it's essential to be mindful of certain factors to ensure a safe and enjoyable experience. Here are some things to avoid during your time at San Onofre State Beach:
Littering and Pollution: One of the most critical aspects of preserving the natural beauty of the beach is to avoid littering. Always dispose of your trash properly in designated bins or take it with you when leaving the beach. Avoid using single-use plastic items and opt for reusable containers and water bottles instead. By doing so, you contribute to the conservation of the marine ecosystem and protect the beach's pristine environment.
Ignoring Beach Safety Guidelines: Pay attention to beach safety guidelines and follow the instructions of lifeguards. Be aware of ocean conditions, including potential rip currents and changing tides. Avoid swimming in areas with strong currents or where swimming is prohibited. It's also essential to keep a close watch on children and inexperienced swimmers while they're in the water.
Disturbing Wildlife and Marine Life: San Onofre State Beach is home to various wildlife and marine creatures. Avoid disturbing their natural habitats and refrain from feeding them. Interacting with animals, such as seagulls or marine mammals, can have negative consequences for both the animals and the beach ecosystem.
Leaving Valuables Unattended: While the beach is a place of relaxation, it's crucial to keep an eye on your belongings. Avoid leaving valuables unattended on the beach, as it may attract unwanted attention. Consider leaving valuable items locked securely in your vehicle or using waterproof containers to protect your belongings while you're in the water.
Ignoring Sun Safety: California's sunny weather can be enticing, but it's essential to protect yourself from the sun's harmful rays. Avoid extended sun exposure during peak hours, typically between 10 AM and 4 PM. Wear sunscreen with a high SPF, a wide-brimmed hat, and UV-protective sunglasses to shield yourself from the sun's intensity.
Ignoring Wildlife Closures: During certain times of the year, San Onofre State Beach may have wildlife closures in place to protect nesting or migrating animals. Be aware of any signage or notifications indicating restricted areas and adhere to these guidelines to safeguard the well-being of the local wildlife.
Ignoring Park Rules and Regulations: Familiarize yourself with the park's rules and regulations, which are designed to ensure the safety and enjoyment of all visitors. Observe any posted signs and follow specific guidelines for camping, bonfires, or other recreational activities within the park.
By being considerate and mindful of these factors, you can play a part in preserving the natural beauty and tranquility of San Onofre State Beach for future generations to enjoy. Enjoy your time at the beach responsibly and leave only footprints behind.
Conclusion
 San Onofre State Beach in San Diego County, California, offers a perfect blend of natural beauty, outdoor activities, and cultural experiences. Whether you're a surfing enthusiast, a nature lover, or simply seeking a relaxing getaway, this coastal haven has something to offer for everyone. With its scenic landscapes, family-friendly ambiance, and abundant recreational opportunities, San Onofre State Beach promises a memorable and enriching experience for all who visit.
How much did you like Our Detailed San Onofre state beach (California)| Best Activity and Things to Do? Review Also, please share these Blogs with your friends on social media.
Recommended
San Onofre state beach Map Location
San Onofre state beach FAQ