The Sun Island | Beautiful Resort Island in South Ari Atoll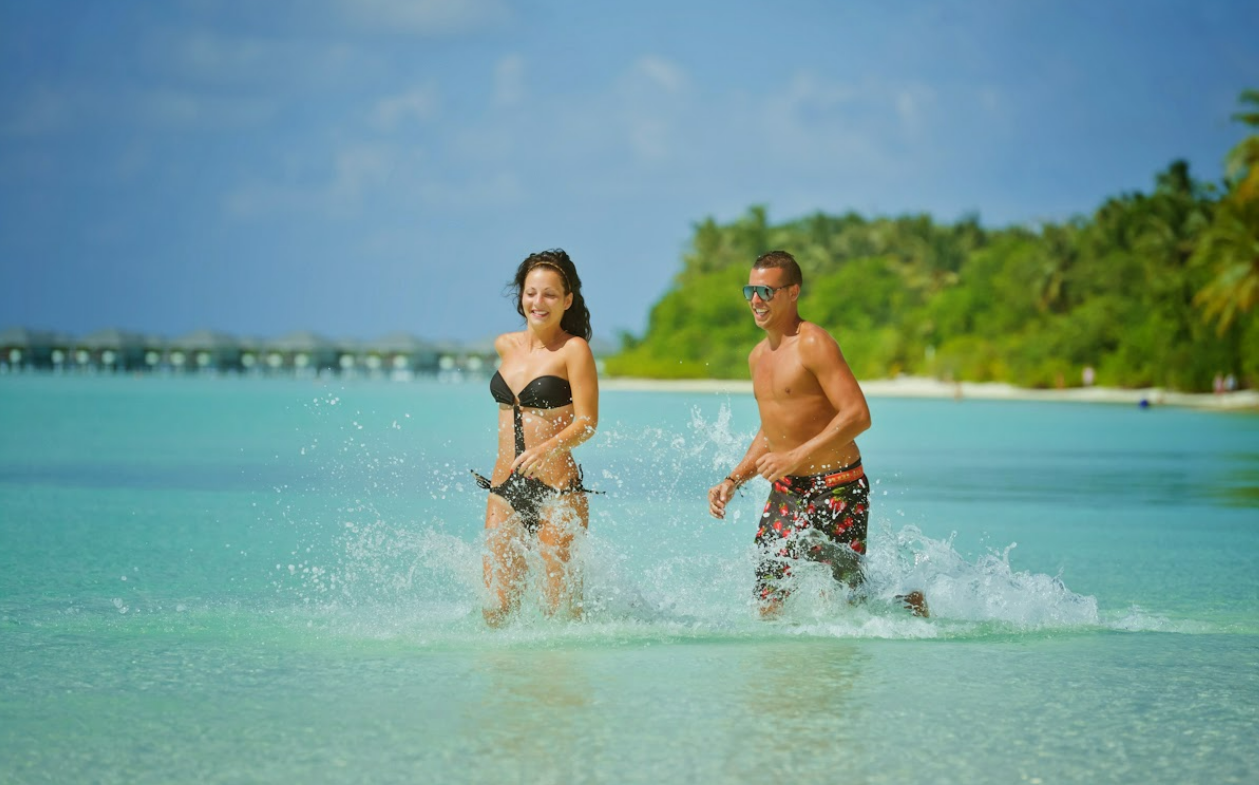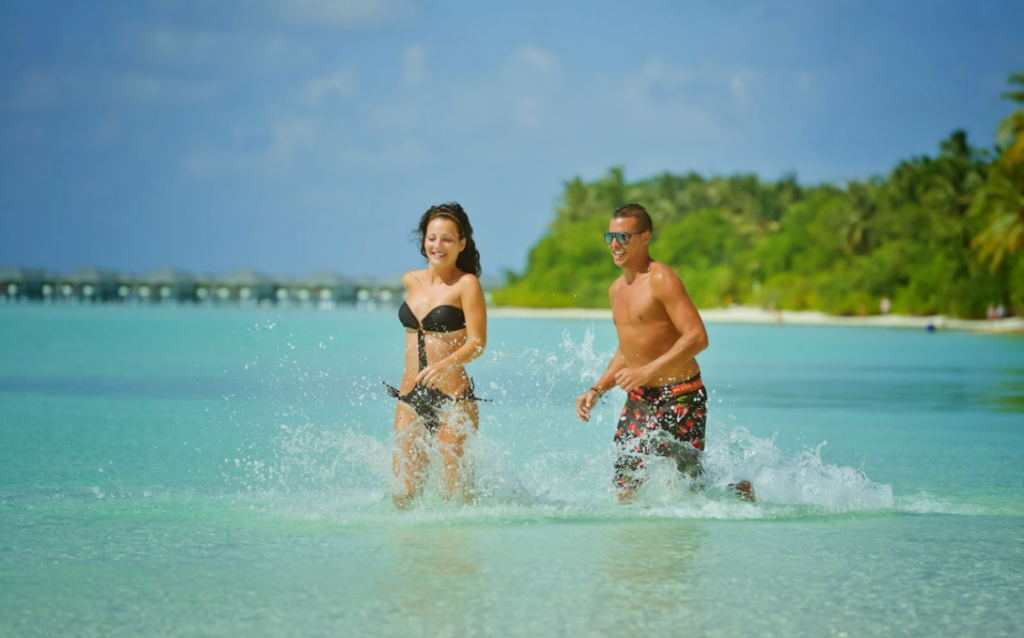 Sun Island is a beautiful resort and spa island located in South Ari Atoll, Maldives. The perfect place to relax and rejuvenate, Sun Island offers a wide range of facilities and services to make your stay as enjoyable as possible. From world-class dining and accommodation options to an extensive range of activities and excursions, there is something for everyone at Sun Island.
About Sun Resort Spa Island  
The Sun Island resort & spa is located in the South Ari Atoll, Maldives. It is a beautiful resort island, with white sandy beaches, crystal clear waters, and lush vegetation. The Sun Island resort & spa offers a variety of accommodation options, from beachfront villas to overwater bungalows. There are also many restaurants and bars on the island, as well as a spa and fitness center.
Once you arrive at The Sun Island Resort & Spa, you'll be greeted with stunning views of the Indian Ocean. Whether you're relaxing in your villa, taking a dip in the infinity pool, or enjoying a treatment at the spa, you're sure to have an unforgettable experience.
 If You are planning to visit Maldives and looking for the best flight booking from your destination to Indonesia then, So we recommend you book your flight with Aviasales and  Malaysia airlines
How to Reach Sun Resort island
Sun Island Resort & Spa is located in the South Ari Atoll, and can only be reached by boat transfer. The nearest airport to Sun Island Resort & Spa is Maamigili Airport, which is about 20 minutes away by domestic flight. From Male Airport, you will need to take a domestic flight to Maamigili Airport, and from there you will be assisted with a speed boat transfer to the resort.
What is The Sun Island Famous for?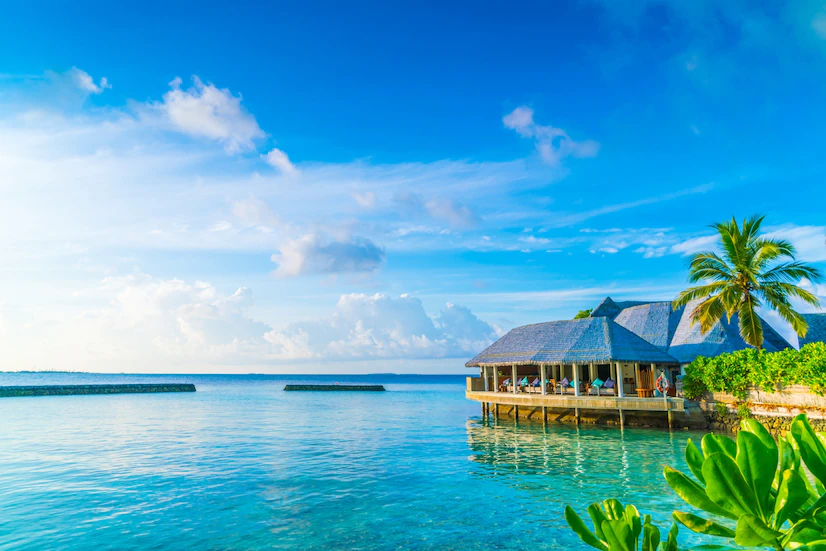 Sun Island is famous for its two 18-hole golf courses, which attract golf enthusiasts worldwide. The courses are situated in an idyllic setting on the island and offer breathtaking views of the surrounding ocean. In addition to the golf courses, Sun Island also offers a variety of other amenities, including a spa, a fitness center, and multiple restaurants.
Activities to do near The Sun Island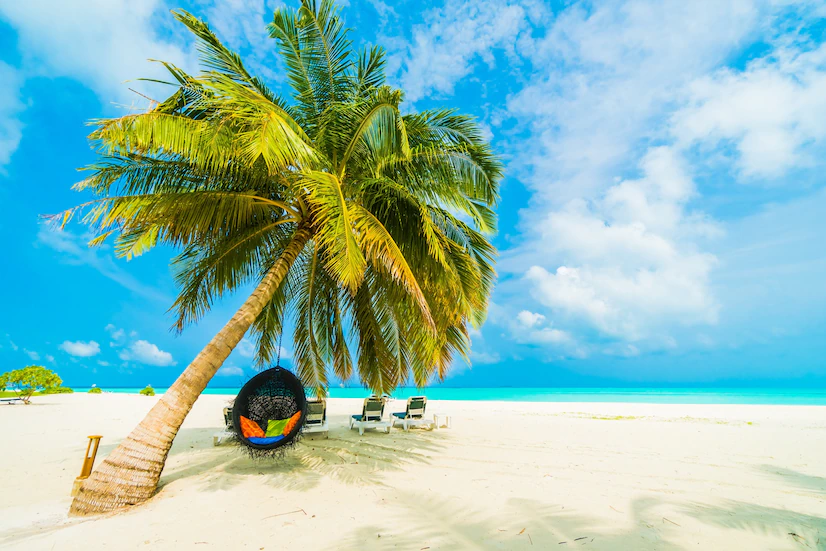 Snorkeling is one of the best activities to do near The Sun Island Resort & Spa. The resort offers complimentary snorkeling equipment for guests so that you can explore the house reef at your leisure. The Sun Island Resort & Spa reefs are teeming with marine life, so keep your eyes peeled for colorful reef fish, sea turtles, and even dolphins!

Sunbathing on the beach

Another great activity to do near The Sun Island Resort & Spa is sunbathing on the beach. The resort has a private stretch of sand where guests can relax in the sun or take a dip in the Indian Ocean. Guests can also enjoy complimentary use of sun loungers and parasols.

Exploring nearby islands

There are plenty of other islands located close to The Sun Island Resort & Spa that are worth exploring. A short boat rides away is Maafushi Island, where guests can find plenty of restaurants, cafes, and shops.
Guests can also take a day trip to Male, the capital city of the Maldives, which is just a short ferry ride away.
Accommodation and food facilities
The accommodation at Sun Island Resort & Spa is second to none. All rooms are spacious and come with a private balcony or patio, ensuring plenty of space to relax and enjoy the stunning views.
The food facilities are also top-notch, with a wide variety of restaurants and bars to choose from. Whether you're looking for a romantic dinner for two or a fun night out with friends, you'll find everything you need right here.
If you are looking to book budget-friendly hotels, resorts, Airport Taxis, cars, etc. So, we recommend you book your stay from Booking.com Or Omio you will get plenty of deals along with verified hotels and a homestay.
If You Are Looking for a Luxury Family experience, we recommend you book your luxury stay with Radisson Hotels.
Things to avoid
To make the most of your time at the Sun Island resort, there are a few things you should avoid doing:

-Don't spend all your time in your room – there's so much to see and do on the island! Get out and explore.

-Don't overindulge at the buffet – remember, you can always come back for more later.

-Don't forget to put sunscreen on – the sun is intense here and you don't want to end up with a sunburn.

-Don't stay up too late – you'll want to be well-rested for all the activities available on the island.
Conclusion.
After an incredible week at the Sun Island resort, we were sad to say goodbye to this beautiful place. The staff was so friendly and accommodating, the food was delicious, and the accommodations were top-notch. We loved exploring the nearby reefs and watching the sunset over the Indian Ocean.
What are the Sun Island Maldives Map locations?
FAQ
Sun Island is beautiful all year round, but the best time to visit is between December and April. This is when the weather is at its best, with sunny days and little rainfall.
The water temperature is also warm enough to swim and enjoy the many water sports.
Sun Island Resort & Spa, Maamigili has located 112 km from Male Airport (MLE).
How much did you like Our detailed The Sun Island |Beautiful resort Spa Island in South Ari Atoll? Also, please share these Blogs with your friends on social media.
Recommended