Thulusdhoo Island Resort Hotels in Maldives |Things to do & Reach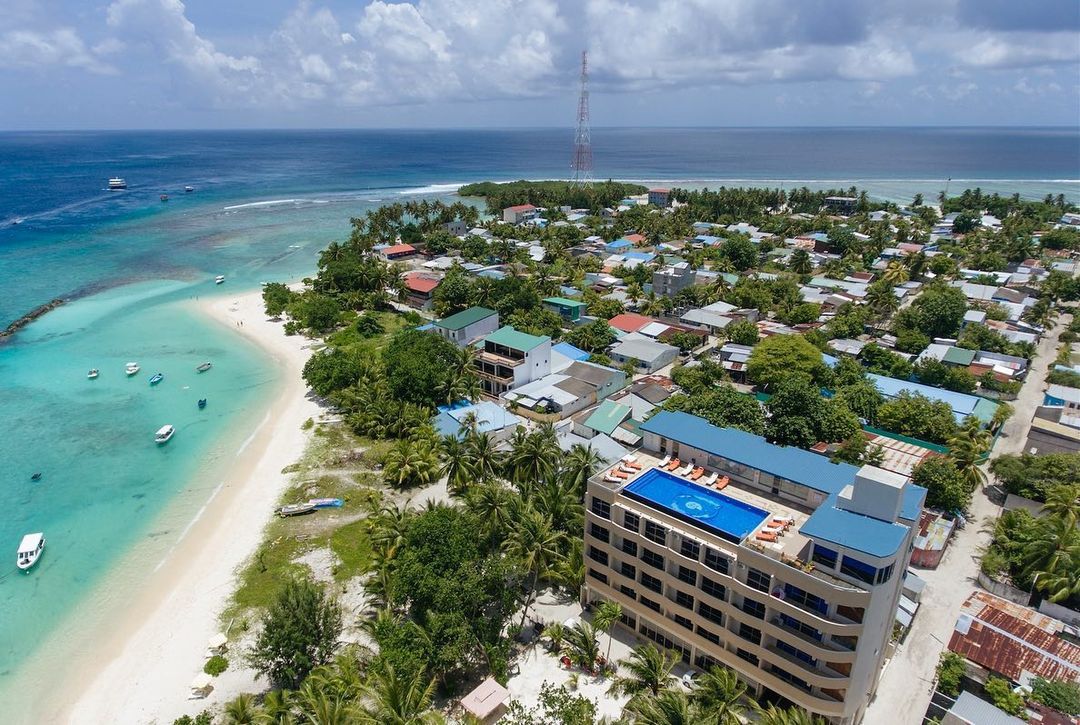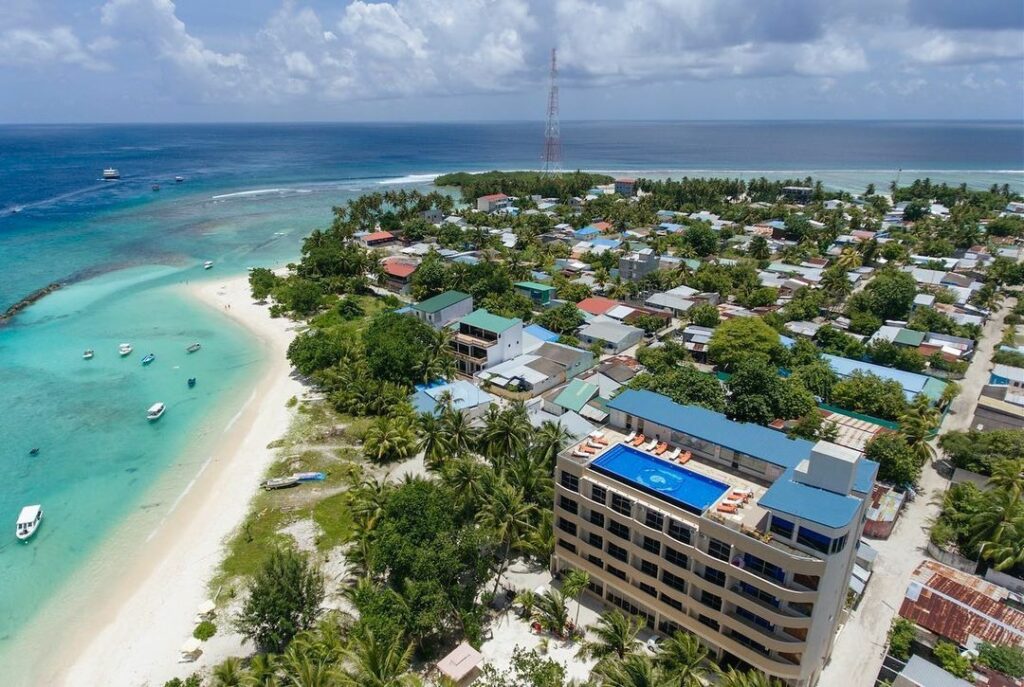 Thulusdhoo Island is one of the most beautiful places on earth. With its stunning beaches, clear blue waters, and lush greenery, it's no wonder that this Maldivian paradise is a popular tourist destination.
 If you're planning a trip to Thulusdhoo Island, then you'll want to know about the best hotels on the island.
In this blog post, we will introduce you to some of the top resort hotels in Thulusdhoo Island, Maldives. We will also provide information on things to do and how to reach the island.
Thulusdhoo Island Resort Maldives – an overview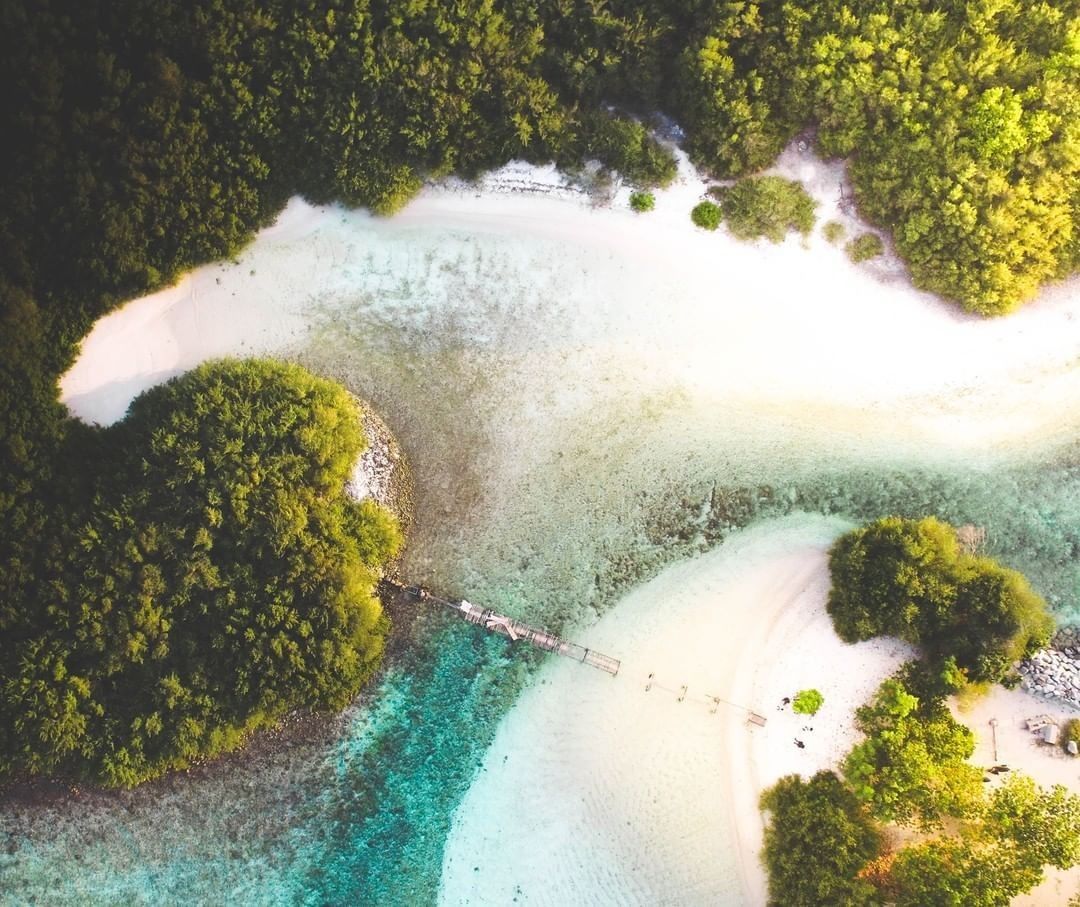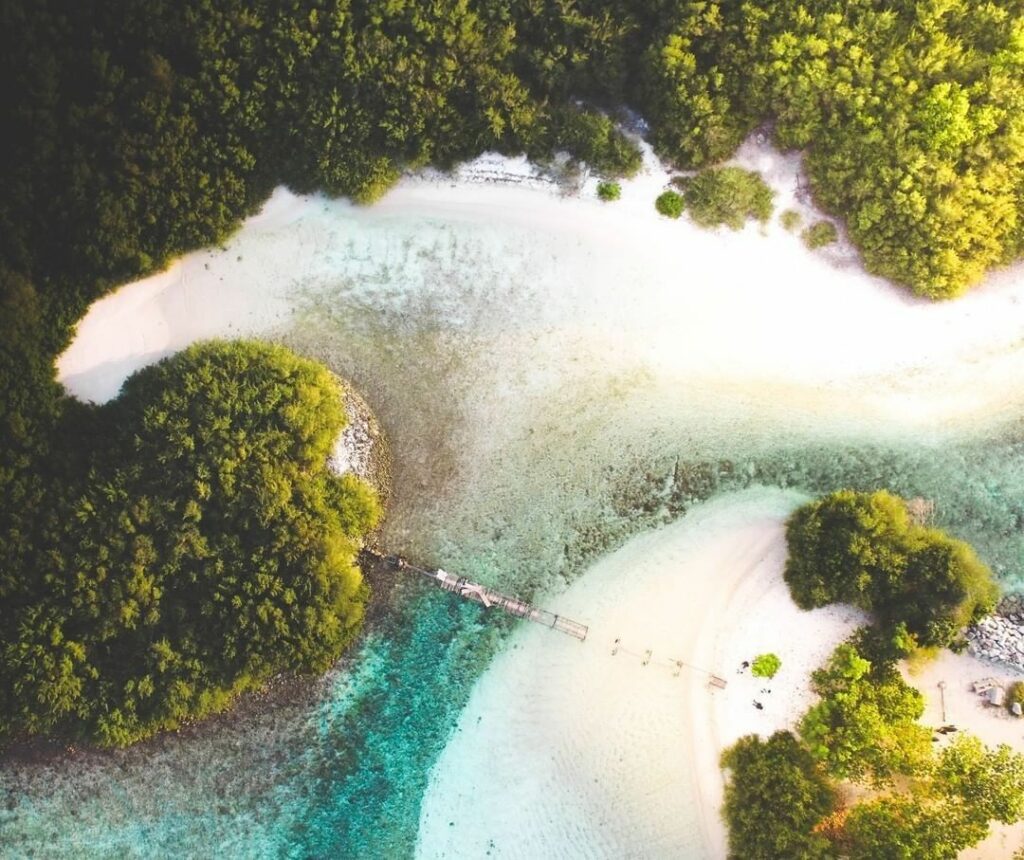 Thulusdhoo Island has a population of about 1,500 people. The island is about 1.5 kilometers long and 0.5 kilometers wide. The main industry on the island is fishing, and there are also some guesthouses and resorts.
Thulusdhoo Island Resort is one of the most popular resorts in the Maldives. The island is located 26.81 kilometers northeast of Malé, the country's capital. Thulusdhoo is known for its beautiful beaches and its clear waters which make it a perfect place for swimming, snorkeling, and diving.
The resort offers a wide range of activities for guests to enjoy, from water sports to beach games. There are also many restaurants and bars on the island, as well as shops selling souvenirs and local products.
How to Get to the Resort (Ferry- Form of transport)  
The best way to get to the resort is by ferry. The ferry ride takes about 45 minutes and the cost is $30 per person. You can also take a speedboat, which takes about 30 minutes and costs $50 per person.
If you are arriving at Velana International Airport (MLE), you can take a taxi or a shuttle bus to the ferry terminal. The taxi fare is about $24 and the shuttle bus fare is $5 per person.
If You are planning to visit Maldives and looking for the best flight booking from your destination to Indonesia then, So we recommend you book your flight with Aviasales and  Malaysia airlines
Things to do on the island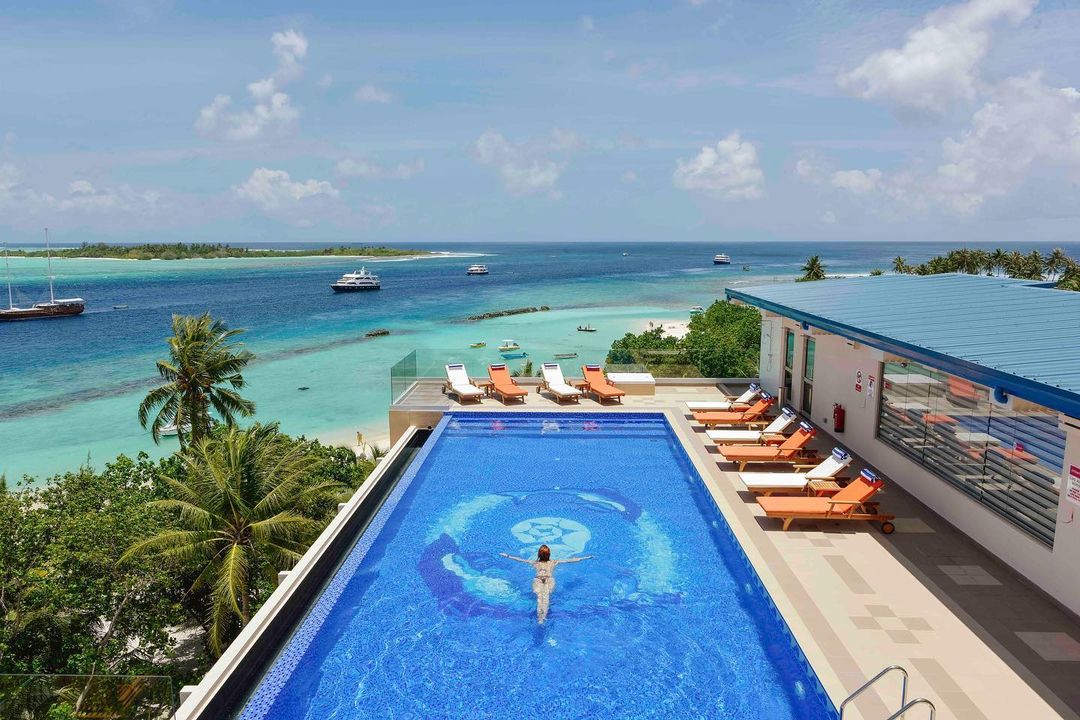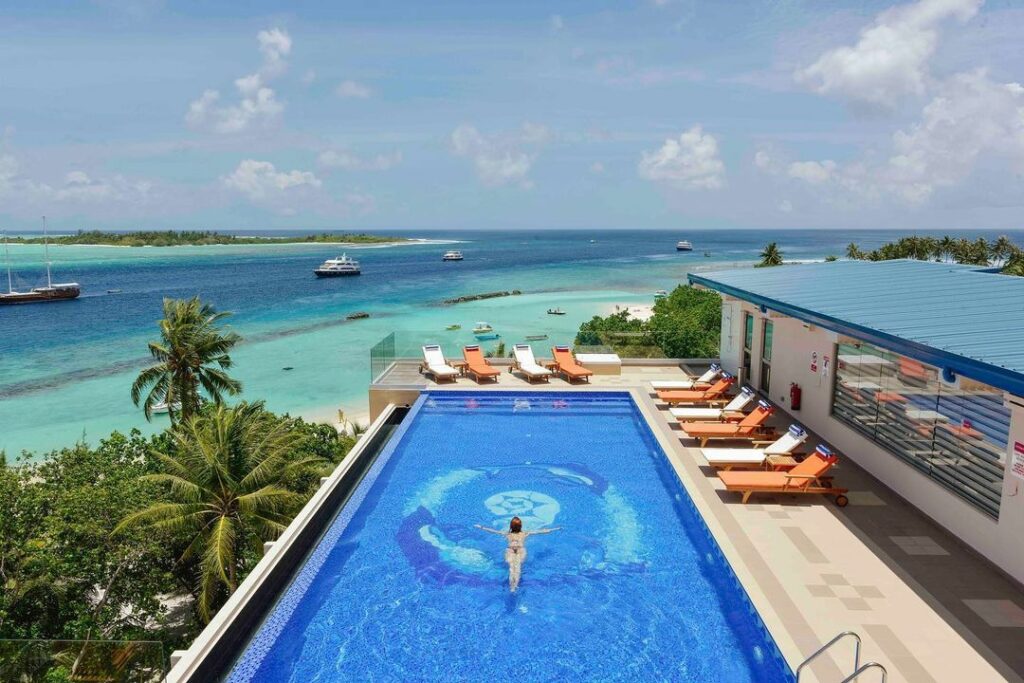 The Maldives is an archipelago of 1192 coral islands, and Thulusdhoo Island is one of them. The island is located in the North Male Atoll, and it is about a 20-minute ride by boat from the airport.  
The beaches on Thulusdhoo Island are beautiful, and there are many things to do on the island. You can go snorkeling or diving, go on a fishing trip, go for a walk on the beach, or just relax in a hammock with a good book. There are also some shops on the island where you can buy souvenirs or snacks.
Also, read– Top places to visit in Maldives
What is Thulusdhoo Island Resort Famous For?
Thulusdhoo Island Resort is famous for its beautiful beaches, clear blue waters, and lush vegetation. It is also a popular destination for water sports such as diving and snorkeling. The resort has a variety of accommodations to choose from, as well as several restaurants and bars.
Some Beautiful Pictures of Thulusdhoo Island
Accommodation at the resort (Prices and booking)
The resort offers a range of accommodation options to suit all budgets, from basic rooms to luxurious villas. Prices start at $60 per night for a basic room and go up to $2000 per night for a villa. To book, simply visit the resort's website or contact the reservations team.
The resort has a variety of room types available to suit all budgets, from basic rooms to luxurious villas. Prices for rooms start at $60 per night, with villas starting at $2000 per night.  
If you are looking to book budget-friendly hotels, resorts, Airport Taxis, cars, etc. So, we recommend you book your stay from Booking.com Or Omio you will get plenty of deals along with verified hotels and a homestay.
If You Are Looking for a Luxury Family experience, we recommend you book your luxury stay with Radisson Hotels.
What best Maldivian food to eat
Maldivian cuisine is best known for its use of fresh seafood.
-The country's location in the Indian Ocean means that fish are abundant, and coral reefs and other seafood are available.
-Maldivians typically eat their fish curried, grilled, or smoked.
-Other popular dishes include rice and beans, coconut milk-based soups, and samosas.
-If you're looking to try some authentic Maldivian food during your stay at a Thulusdhoo island resort hotel, be sure to ask the staff for recommendations.
They will be able to point you in the right direction to some great local restaurants where you can sample the best that Maldivian cuisine has to offer.
Things to Avoid
When planning your trip to the Maldives, there are a few things you'll want to avoid to make the most of your time on this idyllic island.
Firstly, don't waste time traveling between islands. The Maldives is made up of over 1,000 individual islands, and while it may be tempting to hop from one to the next, you'll likely find that you spend more time in transit than enjoying each destination. Instead, pick one or two islands and make the most of your time there.
Secondly, avoid over-scheduling your days. While there's plenty to see and do in the Maldives, it's also important to take some time out to relax and simply enjoy being in such a beautiful place. Make sure to leave some free time in your itinerary so that you can go for a swim or simply sit on the beach and soak up the incredible views.
Finally, don't forget to pack your sunscreen! The Maldives enjoys year-round sunshine, so even if you're visiting during the cooler months, you'll need to remember to protect yourself from the strong UV rays. Make sure to reapply regularly throughout the day, especially if you're spending extended periods outdoors.
Take Away
The island of Thulusdhoo is located in the Maldives, an archipelago made up of 26 atolls. The island is home to several resort hotels, as well as many things to see and do. Visitors can enjoy snorkeling and diving, fishing, windsurfing, kitesurfing, or simply relaxing on the beach. 
The island is also a great place to take a walk, with many beautiful views to enjoy. Thulusdhoo is accessible by boat from Male, the capital of the Maldives.
How much did you like Our detailed Thulusdhoo Island Resort Hotels in Maldives |Things to do & Reach?  Review Also, please share these Blogs with your friends on social media.
Recommended
Thulusdhoo Island Map Location?
FAQ