The 10 Best Free Things to Do in Wildwood Beach (Updated 2023)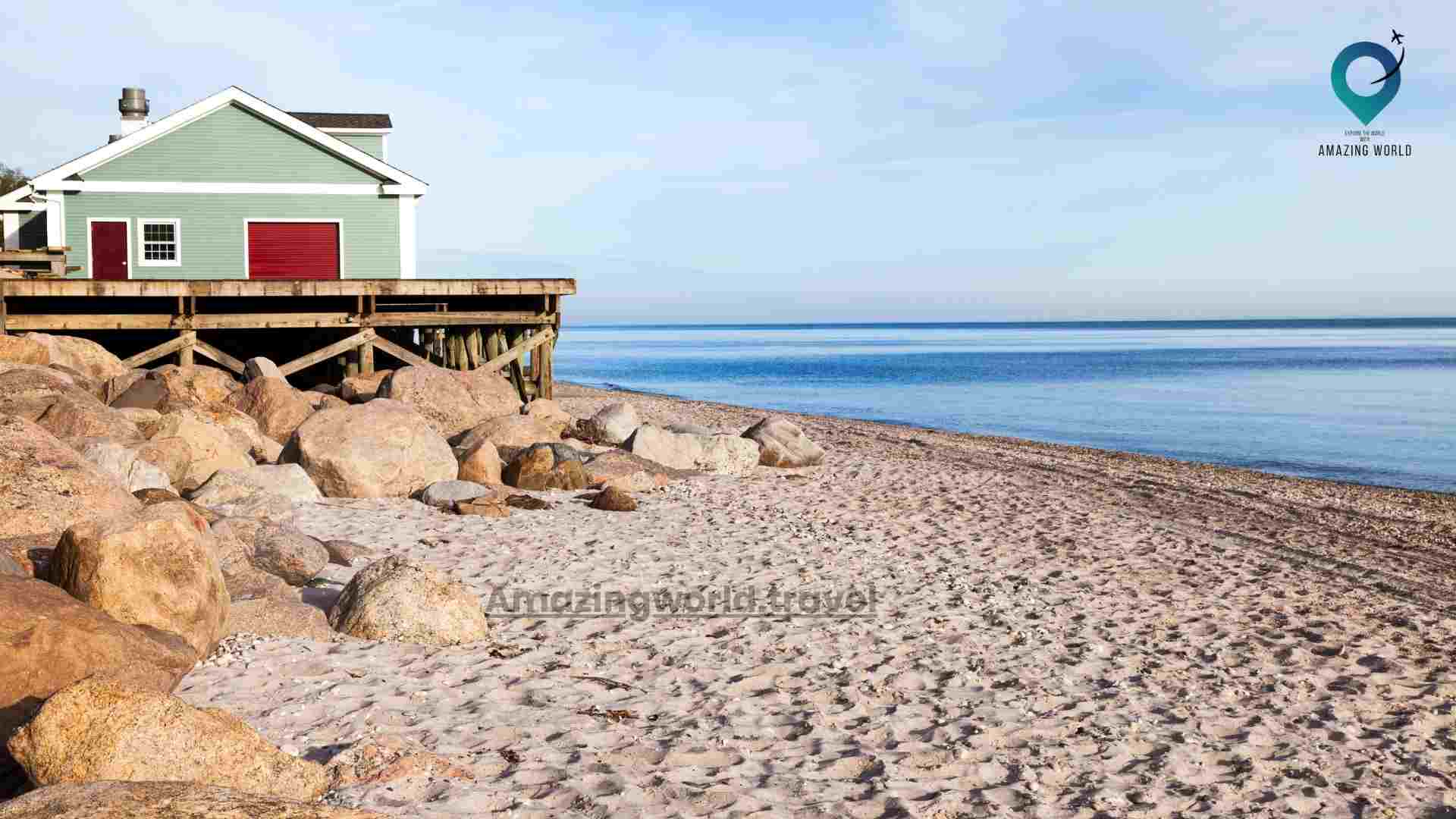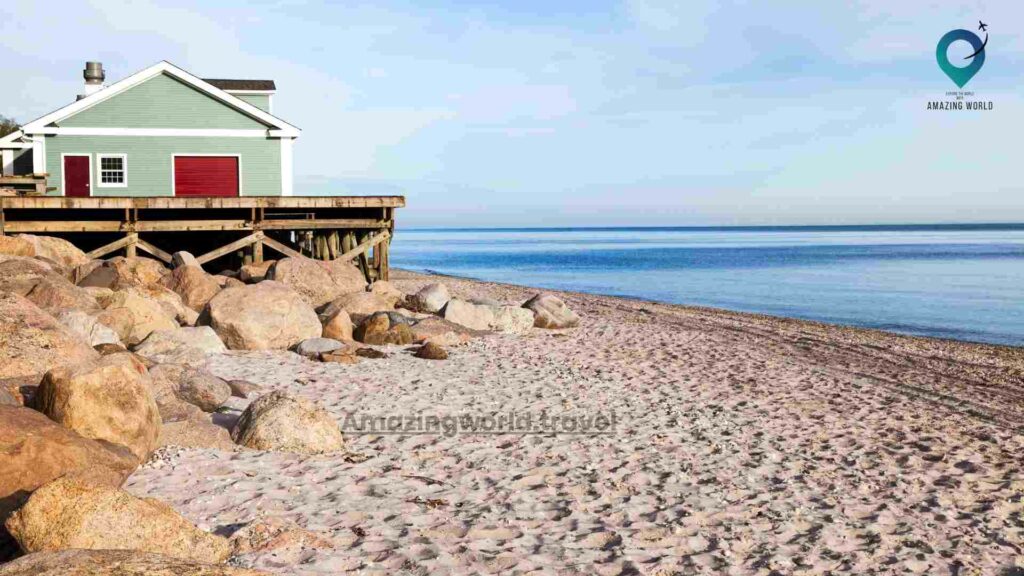 Are you craving the perfect blend of sun-soaked relaxation and thrilling seaside adventures? Look no further than Wildwood Beach, NJ! Nestled in the heart of New Jersey, this beachfront gem offers sandy shores, vibrant boardwalks, and a rich tapestry of Doo Wop architecture that's sure to transport you back in time.
Whether you're a water sports enthusiast, a history buff, or simply seeking a family-friendly beach vacation, Wildwood Beach has it all. Join us on a virtual journey to explore this captivating destination and discover why it's a must-visit spot on the map of New Jersey's beloved beaches.
How to Get there
Beach Address: 3500 Boardwalk, Wildwood, NJ 08260
By Car:
From Philadelphia, PA (Approximately 75 miles):

Take I-76 East towards Walt Whitman Bridge.
Cross into New Jersey via Walt Whitman Bridge (toll road).
Merge onto NJ-42 South and continue on to Atlantic City Expressway (Route 42 merges into the Expressway).
Take the Garden State Parkway South (Exit 7S) towards Cape May.
Continue on the Garden State Parkway until you reach Wildwood.

From New York City, NY (Approximately 160 miles):

Take I-95 South and cross into New Jersey via the George Washington Bridge (toll road).
Merge onto NJ-4 West.
Take NJ-17 South.
Merge onto Garden State Parkway South (Exit 163) towards Asbury Park.
Continue on the Garden State Parkway until you reach Wildwood.
By Bus:
From Philadelphia, PA:

Various bus companies offer services from Philadelphia to Wildwood, including Greyhound and NJ Transit.
You can catch a bus from the Greyhound Terminal in Philadelphia to Atlantic City, and then transfer to another bus to Wildwood.

From New York City, NY:

Greyhound offers bus services from the Port Authority Bus Terminal in New York City to Atlantic City.
From Atlantic City, you can take a connecting bus to Wildwood.
By Train: Wildwood does not have a direct train station. The nearest Amtrak station is in Philadelphia. You can take an Amtrak train to Philadelphia's 30th Street Station and then proceed with one of the previously mentioned options (car or bus) to reach Wildwood.
By Air: The closest major airport to Wildwood Beach is Atlantic City International Airport (ACY), located approximately 40 miles northeast of Wildwood. You can rent a car or arrange for a shuttle service from the airport to Wildwood. Philadelphia International Airport (PHL) is another option, but it's farther away, approximately 90 miles from Wildwood.
Local Transportation: Once you've arrived in Wildwood, you can use local transportation options like taxis, rideshares, and rental bikes to get around the town and explore the beach and boardwalk areas.
Activities at Wildwood Beach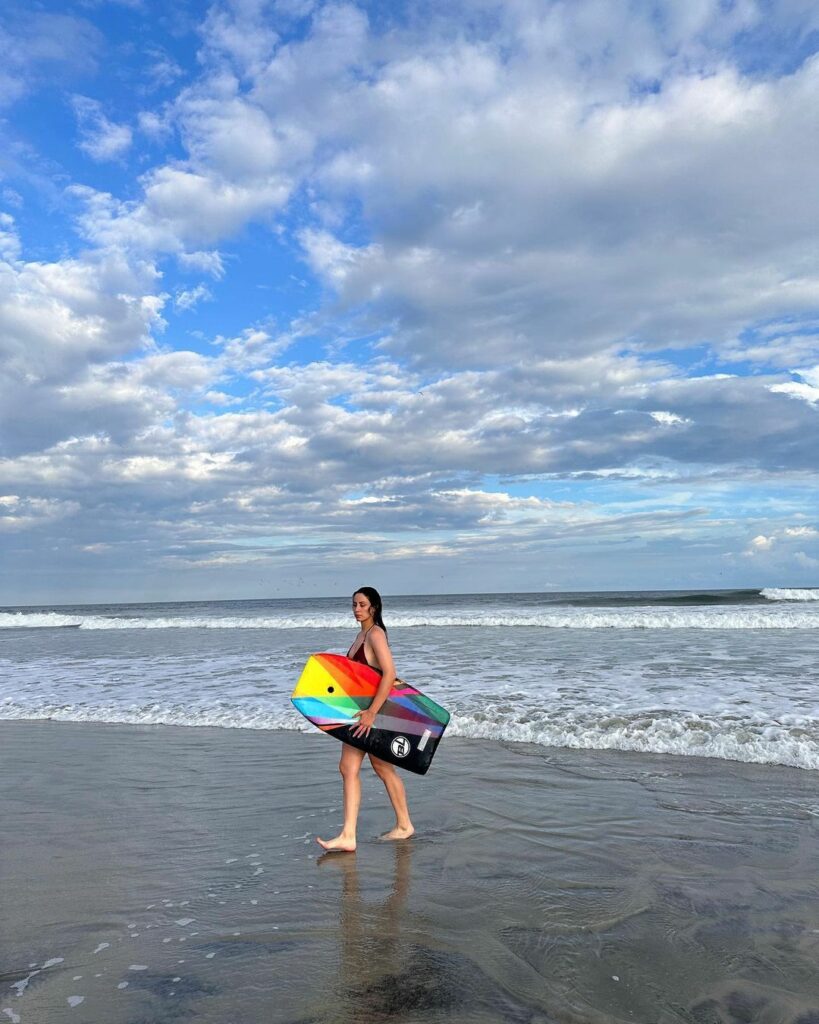 Wildwood Beach, located in New Jersey, offers a wide range of activities to suit the preferences of every beachgoer. Whether you're looking for relaxation, adventure, or family-friendly fun, you'll find plenty to do at Wildwood Beach. Here are some of the top activities to enjoy:
Sunbathing and Swimming:
Relax on the wide, sandy shores of Wildwood Beach and soak up the sun.
Take a refreshing swim in the crystal-clear waters of the Atlantic Ocean.
Beach Volleyball:
Join a game of beach volleyball with friends or fellow beachgoers. Many areas have designated courts for this popular beach sport.
Water Sports:
Rent jet skis and ride the waves for an adrenaline rush.
Try paddleboarding for a fun and relaxing way to explore the coast.
Go kayaking to get up close to the natural beauty of the shoreline.
Surfing:
Wildwood Beach is known for its surf spots. If you're an experienced surfer or a beginner looking to learn, this is a great place to catch some waves.
Beachcombing and Seashell Collecting:
Take leisurely walks along the beach and discover unique seashells and beach treasures.
Many visitors enjoy searching for Cape May diamonds, quartz crystals found in the area.
Picnicking and Beachfront Dining:
Pack a picnic and enjoy a meal with an ocean view. There are plenty of picnic areas available.
Visit one of the beachfront restaurants for a delicious meal with a scenic backdrop.
Sandcastle Building:
Get creative in the sand and build intricate sandcastles with family and friends.
Look for sandcastle-building competitions and events that occasionally take place on the beach.
Beachfront Yoga and Fitness Classes: Join outdoor yoga or fitness classes offered on the beach for a refreshing workout with an ocean breeze.
Wildlife Watching: Observe local wildlife, including seagulls, dolphins, and shorebirds, as they frolic in their natural habitat.
Fishing and Crabbing: – Bring your fishing gear and cast a line from the beach or nearby fishing piers. – Engage in crabbing, a popular activity in the area, and try your hand at catching crabs from the piers.
Beachfront Biking: – Rent a bike and explore the Wildwood Boardwalk, which is bike-friendly and offers beautiful ocean views.
Mini-Golf and Amusement Parks: – Enjoy a round of mini-golf at one of the themed courses near the beach. – Visit nearby amusement parks, such as Morey's Piers, for thrilling rides and family-friendly entertainment.
Beachfront Events and Festivals: – Check the local event calendar for beachfront concerts, festivals, and fireworks displays that often take place during the summer months.
Things to Do in Wildwood, NJ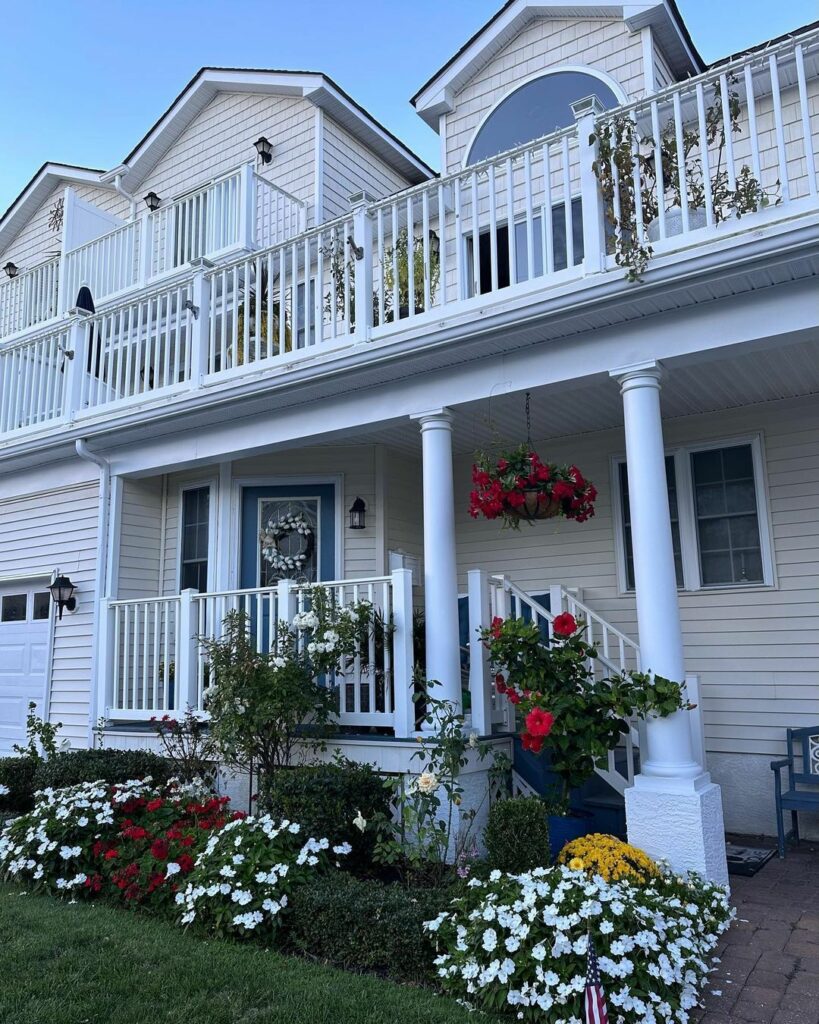 The Wildwoods" Sign: One of the first things you'll want to do upon arriving in Wildwood is visit the iconic "The Wildwoods" sign along the beach. This spot is not only picturesque but also the most photographed location along the Jersey Shore. Whether you strike a pose, jump on the beach balls, or create a fun memory, capturing a photo at this spot is a must. It serves as a marker for the stories and adventures you'll have during your stay in Wildwood.
Doo Wop Architecture: Wildwood, NJ, is renowned for preserving the colorful and distinctive Doo Wop architecture from the 1950s. As you explore the town, you'll notice the vibrant neon signs, contrasting colors, and geometric shapes that define this architectural style. The town's 50s and 60s charm is reflected in its buildings, offering a unique backdrop for your visit.
Morey's Piers: For thrill-seekers, Morey's Piers is a must-visit destination. This seaside amusement park has been delighting visitors since 1969. Located by the ocean, it offers a tropical atmosphere and a wide range of exciting rides. Whether you're into roller coasters or games, Morey's Piers has something for everyone, making it a memorable part of your Wildwood adventure.
Doo Wop Experience Museum: Delve into the world of Doo Wop at the Doo Wop Experience Museum in Wildwood. This museum immerses you in the 50s and 60s music and culture that shaped entertainment during that era. From the architecture to the fashion and old record stores, you'll get a sense of the town's vibrant history. It's a must-see experience that transports you back to the concert halls and dance floors of those decades.
Lazy Eye Distillery: For those interested in craft spirits, Lazy Eye Distillery offers a unique experience. This family-owned distillery is known for its hand-crafted vodka, and it's one of the top activities for tourists in Wildwood. Beyond the spirits, the distillery is known for its friendly ambiance. You can even take a tour to learn about the distillation process and enjoy a vodka-tasting package.
Hereford Inlet Lighthouse: Step back in time at the Hereford Inlet Lighthouse, which played a crucial role in the town's history. It served as a port for whalers and fishermen and remains one of the oldest buildings in Wildwood. The lighthouse is still operational and offers a stunning view of the Atlantic. Additionally, it's a popular wedding venue, thanks to its Victorian-style park and beautiful gardens.
Maui's Dog House: Food enthusiasts will delight in a visit to Maui's Dog House. This local institution has been serving up unforgettable hot dogs for over two decades. With a vast menu of American comfort food, including various hot dog toppings, you can savor different flavors with each visit. The staff's friendliness and local insights make it a fun stop on your Wildwood journey.
Douglass Fudge: Satisfy your sweet tooth at Douglass Fudge, one of New Jersey's premier candy stores. With a history spanning a century, this store offers a delightful selection of freshly made sweets, including the famous saltwater taffy. The aroma of fresh candies and the store's longstanding legacy make it a must-visit destination.
Lime Ricky World: Experience tradition at Lime Ricky World, a unique café and arcade. Known for its classic lime rickey drink, this establishment offers a range of games and ocean views. It's a top choice for families, offering a fun and memorable outing on the Wildwood boardwalk.
MudHen Brewing Company: To start your Wildwood beach day right, visit the MudHen Brewing Company. As the town's only brewery, it offers some of New Jersey's finest brews and delicious food. Unlike typical breweries, MudHen stands out with its excellent food menu, making it a popular choice among visitors from the entire Jersey Shore.
Wildwood Beach Dining and Cuisine
Wildwood Beach offers not just a stunning natural landscape but also a diverse culinary scene that caters to various tastes and preferences. Here's an in-depth look at dining and cuisine in Wildwood:
Local Dining Scene: Wildwood is home to a vibrant dining scene with a wide array of restaurants, cafes, and eateries. You can find options ranging from casual beachfront shacks to upscale dining establishments.
Must-Try Dishes: When visiting Wildwood, be sure to sample some of the region's specialties, such as fresh seafood, especially crabs and clams. You can also savor classic boardwalk treats like funnel cakes, saltwater taffy, and deep-fried Oreos.
Seafood Delights: Given its coastal location, Wildwood is renowned for its seafood offerings. Try dishes like crab cakes, clam chowder, and shrimp scampi at local seafood restaurants. Don't miss the chance to indulge in a seafood boil or a platter of freshly caught oysters.
Budget-Friendly Options: If you're traveling on a budget, Wildwood has plenty of wallet-friendly dining options. Look for local diners and pizzerias that serve delicious and affordable meals. You can enjoy slices of pizza, cheesesteaks, and hearty breakfasts without breaking the bank.
Waterfront Dining: For a memorable dining experience, consider waterfront restaurants where you can enjoy your meal with breathtaking ocean views. Sunset dinners by the water are particularly popular and offer a romantic ambiance.
Wildwood Beach Nightlife and Entertainment
Wildwood Beach doesn't go to sleep when the sun sets. It comes alive with vibrant nightlife and entertainment options. Here's a closer look:
Nightlife Venues: Wildwood boasts a variety of nightlife venues, from laid-back beach bars to energetic nightclubs. You can choose the atmosphere that suits your mood, whether it's a relaxed evening or a night of dancing.
Live Music: Many bars and clubs in Wildwood feature live music performances. Enjoy local bands, DJs, and even renowned artists at some of the popular venues. Live music adds a dynamic element to the nightlife scene.
Special Events and Festivals: Check the local events calendar for special nightlife events and festivals. You might come across themed parties, beachfront fireworks, or dance festivals that coincide with your visit.
Safety and Fun: Wildwood's nightlife is known for its friendly atmosphere, making it a safe and enjoyable experience. However, it's always wise to follow safety guidelines and drink responsibly to ensure a memorable night out.
Wildwood Beach Instagram Photos
Outdoor Activities and Adventures
For outdoor enthusiasts, Wildwood Beach offers a plethora of activities and adventures to enjoy in the beautiful natural surroundings:
Nature Exploration: Explore the natural beauty of Wildwood by taking a hike or bike ride through nearby parks or nature reserves. The area offers scenic trails and opportunities to observe local wildlife.
Water Sports: With the Atlantic Ocean at your doorstep, you can try various water sports. Rent a jet ski for some adrenaline-pumping action, go paddleboarding for a more relaxed experience, or embark on a kayaking adventure to explore the coastline.
Fishing and Boating: Wildwood is a haven for fishing enthusiasts. Consider booking a fishing charter to catch some of the region's prized fish species. If you prefer a leisurely boat ride, opt for a scenic boat tour along the coast.
Beachfront Activities: Spend your days on the spacious Wildwood Beach, where you can engage in activities like beach volleyball, building sandcastles, or simply sunbathing. The wide sandy shores provide ample space for relaxation and play.
Shopping in Wildwood
Wildwood offers a diverse shopping experience, with options ranging from boutique stores to classic boardwalk shops:
Boutiques and Souvenirs: Explore boutique shops and souvenir stores along the Wildwood boardwalk. You'll find unique gifts, beachwear, and mementos to take home as reminders of your trip.
Local Products: Discover locally made products and crafts that capture the essence of Wildwood. Look out for items like handmade jewelry, art, and decor that showcase the town's creative spirit.
Shopping Tips: To make the most of your shopping experience, consider budget-friendly options and explore deals and discounts offered by various stores. Don't forget to pick up beach essentials like sunscreen, towels, and swimwear.
Boardwalk Attractions: The Wildwood boardwalk isn't just for shopping; it's an attraction in itself. Enjoy the lively atmosphere, arcade games, and delicious treats as you stroll along the iconic boardwalk.
Family-Friendly Activities in Wildwood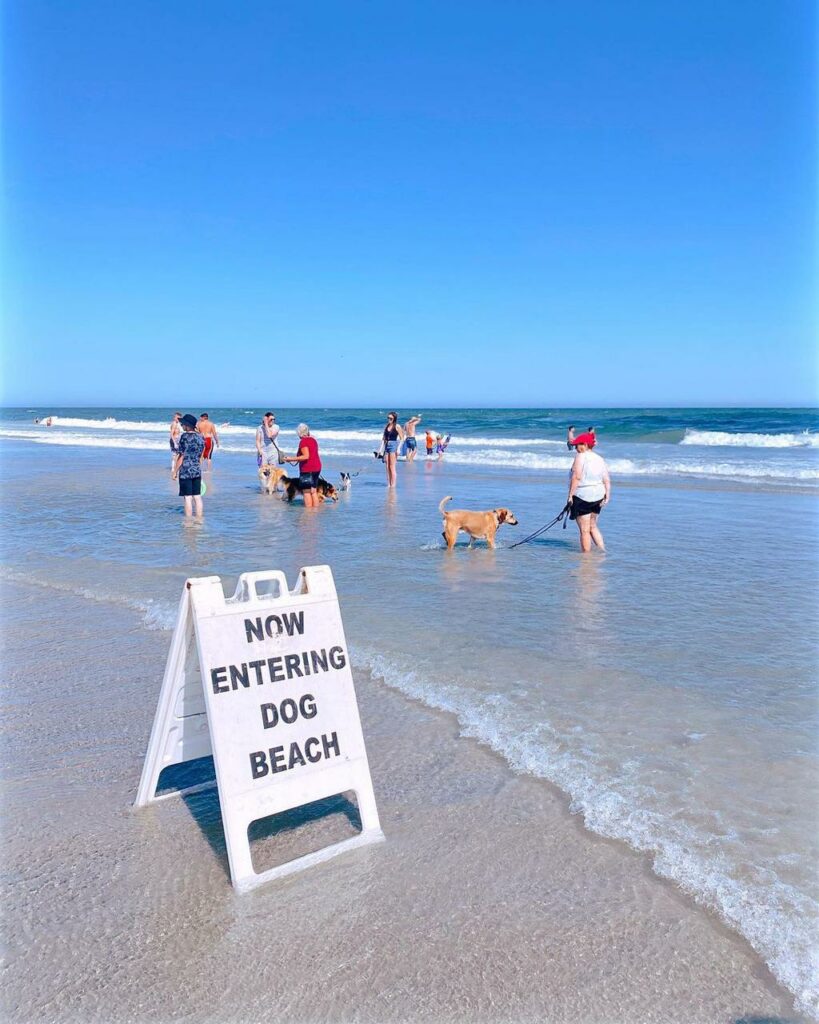 Wildwood is an ideal destination for families, offering a wide range of activities that cater to all age groups:
Amusement Parks and Water Parks: Wildwood is home to thrilling amusement parks and water parks where kids and adults alike can enjoy rides, slides, and aquatic adventures.
Interactive Museums: Visit interactive museums and educational attractions that make learning fun for kids. These venues often offer hands-on exhibits and engaging displays.
Beachfront Fun: Spend quality time with your family on the spacious Wildwood Beach. Build sandcastles, collect seashells, and enjoy picnics with the ocean as your backdrop.
Kid-Friendly Events: Check the local event calendar for kid-friendly activities such as beachfront movie nights, magic shows, and children's theater performances.
Events and Festivals in Wildwood
Wildwood hosts a variety of events and festivals throughout the year, adding excitement and entertainment to your visit:
Diverse Calendar: The events calendar in Wildwood is diverse, featuring everything from music festivals and cultural celebrations to sports tournaments and food festivals.
Dates and Venues: Stay updated on event dates, venues, and ticket information to plan your visit accordingly. Some events may take place on the beach, while others are held in town.
Community Engagement: Many events in Wildwood encourage community engagement. Join in the festivities, interact with locals, and immerse yourself in the vibrant atmosphere.
Seasonal Highlights: Depending on the time of year, you might encounter holiday-themed events, parades, and seasonal festivities that add a special touch to your Wildwood experience.
Local History and Heritage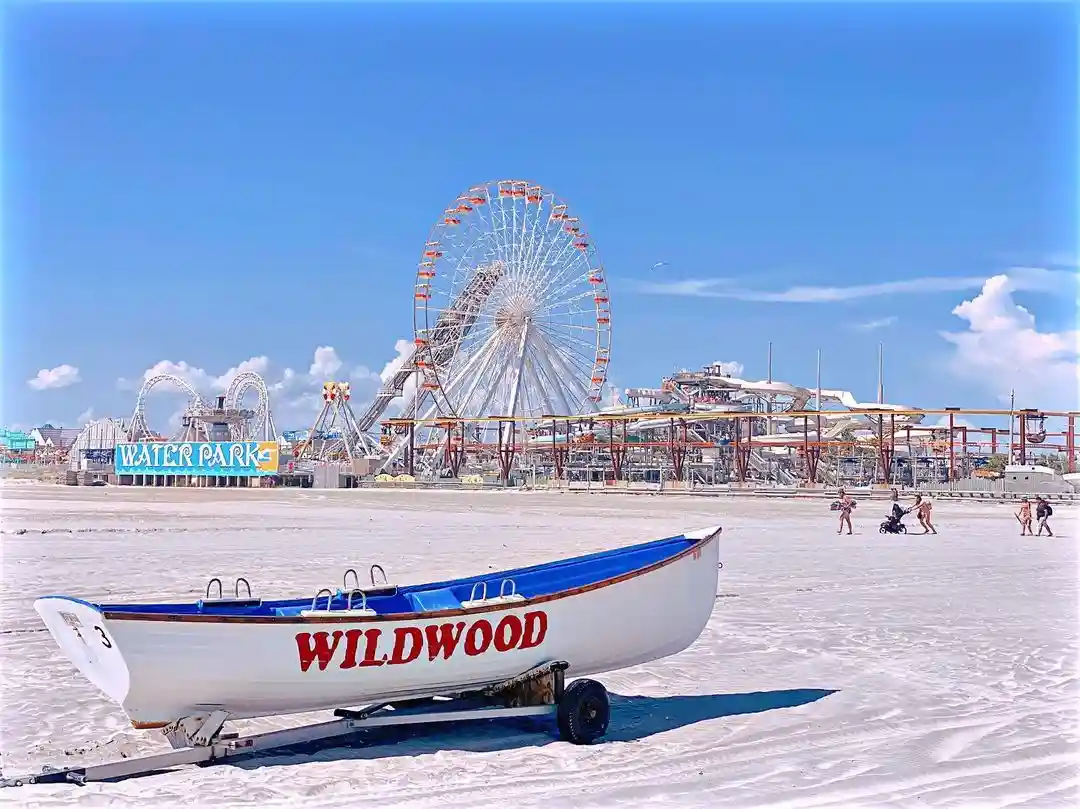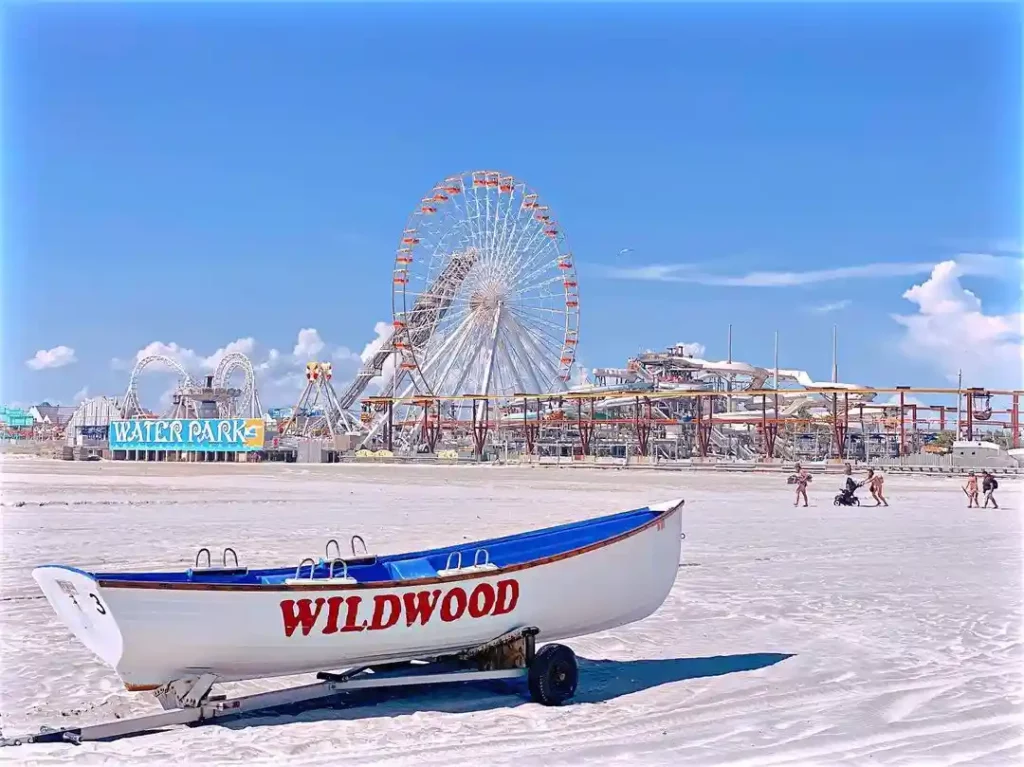 Wildwood boasts a rich history and heritage that adds depth to your visit. Explore the town's historical significance:
Historical Landmarks: Discover historical landmarks, including preserved buildings and structures that offer a glimpse into Wildwood's past. Guided tours are often available to provide historical context.
Museums and Exhibits: Visit local museums and exhibits that delve into Wildwood's history, from its early days as a seaside resort to its evolution into a vibrant community.
Cultural Preservation: Learn about the efforts to preserve the town's cultural heritage, including events and initiatives that celebrate Wildwood's unique identity.
Legacy of the Doo Wop Era: Explore the influence of the Doo Wop era on Wildwood's architecture, entertainment, and overall character. This period has left a lasting legacy on the town.
Insider Tips and Practical Information
To ensure a smooth and enjoyable visit to Wildwood Beach, consider these practical tips and essential information:
Trip Planning: Plan your trip to Wildwood by booking accommodations in advance and considering the best time to visit based on your preferences for weather and crowd levels.
Transportation and Parking: Familiarize yourself with transportation options, whether you're arriving by car or public transit. Know where to find convenient parking options, especially if you're staying near the beach.
Navigating the Boardwalk: Explore the Wildwood boardwalk with ease by learning about its layout and the various attractions, shops, and dining spots it offers.
Safety Measures: Prioritize safety during your visit by adhering to beach safety guidelines, staying hydrated, and being mindful of water conditions if you plan to swim.
Local Recommendations: Don't hesitate to ask locals for recommendations on hidden gems, dining spots, and activities off the beaten path. Locals often have valuable insights to enhance your experience.
Conclusion.
Wildwood Beach in New Jersey is a vibrant and diverse destination that offers something for every type of beachgoer. Whether you're seeking relaxation on its expansive sandy shores, adventurous water sports, family-friendly activities, or a taste of local culture and history, Wildwood Beach has it all.
With its crystal-clear waters, wide beaches, and numerous amenities, it's no wonder that Wildwood Beach ranks as one of the top beach destinations in the region. The beach's family-friendly atmosphere makes it perfect for vacations with loved ones, and its vibrant boardwalk ensures there's always something exciting happening.
Moreover, Wildwood's rich history, including its preservation of Doo Wop architecture, adds a unique dimension to your visit. Exploring the town's landmarks, museums, and cultural experiences provides insight into its past and the legacy of the Doo Wop era.
Wildwood Beach Map Location
How much did you like Our Detailed The 10 Best Free Things to Do in Wildwood Beach (Updated 2023)? Review Also, please share these Blogs with your friends on social media.
Recommended