Alameda Beach CA | Things to do, Directions & Parking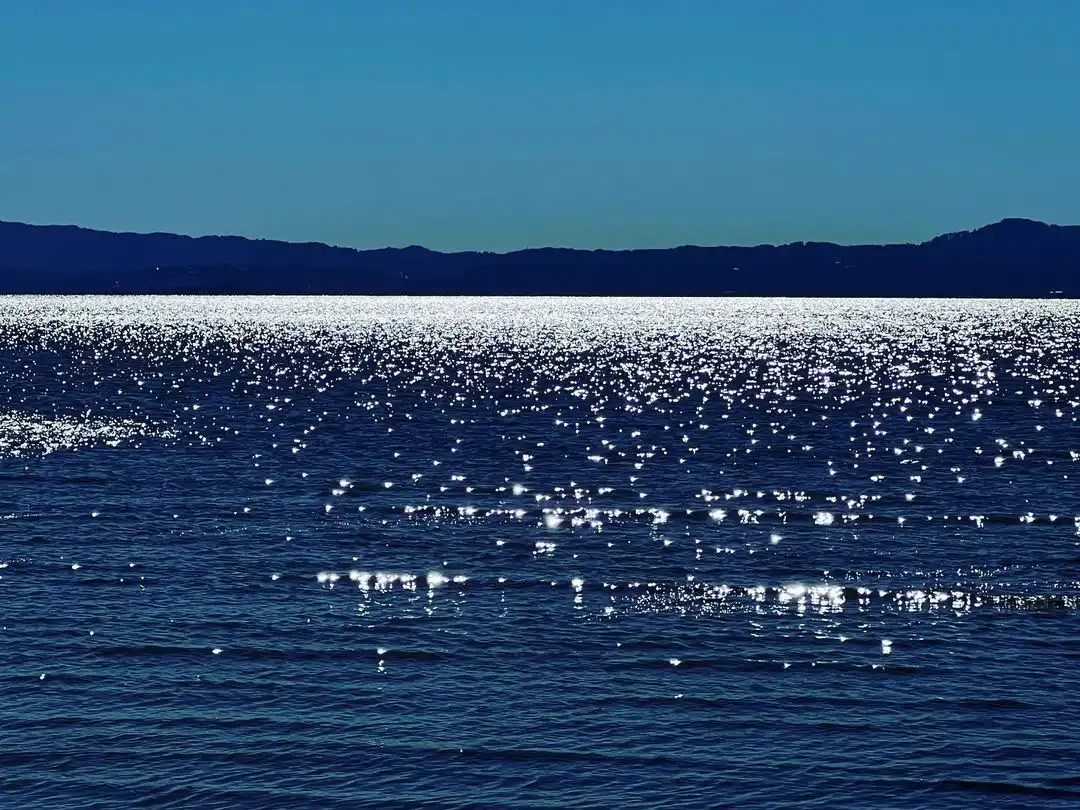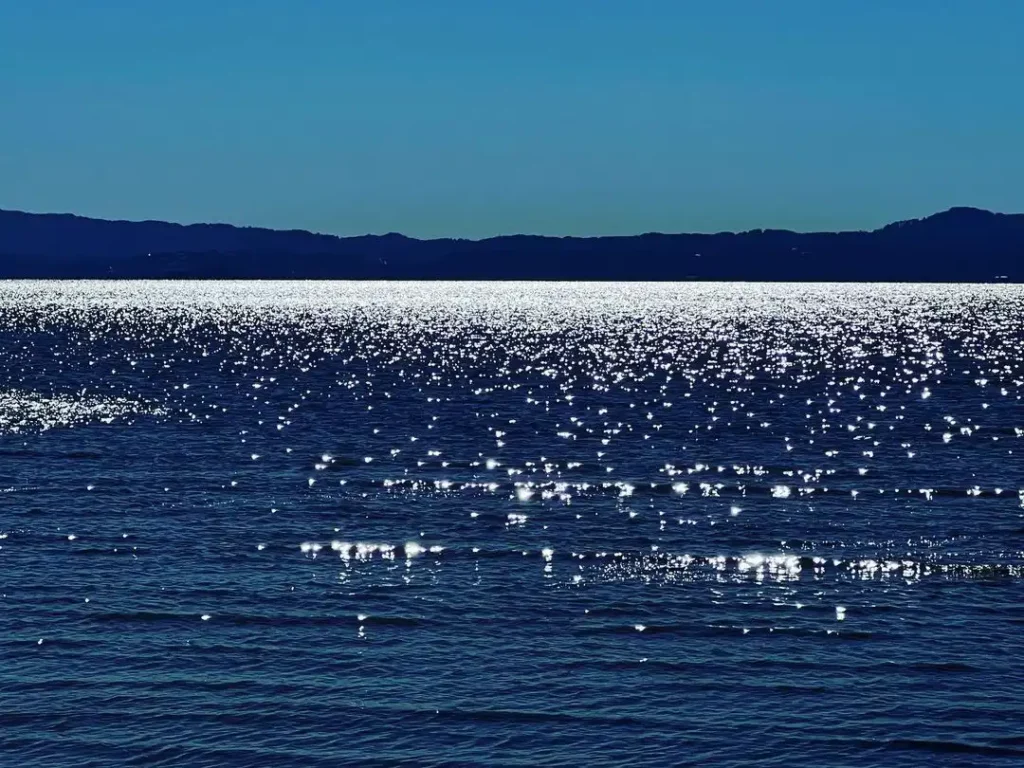 Alameda Beach | Podcast
Have you ever wanted to escape the hustle and bustle of city life, but without sacrificing everything that makes living in a vibrant area so great? Well, if you live in or around Alameda, California then you're in luck because just footsteps away from the lively downtown streets lie an oasis waiting to be explored – Alameda Beach! From watching stunning sunsets to participating in exciting activities, there are endless possibilities at this idyllic beach.
Here we'll provide all small tidbits of information like parking options and directions that will ensure your trip is as stress-free as possible. Plus, you can find out what incredible things there are for both locals and visitors alike to do here. Let's explore this iconic stretch of sand together!
Alameda Beach California: An Overview
Alameda Public Beach is located in Alameda, California, and it's the perfect destination to slow down and take the time to appreciate the natural beauty of the area. Located along Alameda's scenic shoreline, Alameda Beach features spectacular views of San Francisco Bay, making it easy to escape into nature and relax. Away from the hustle and bustle of city life, visitors can spend their day soaking up the sun or taking a walk or a jog along its sandy shores.
Alameda Beach also offers various piers for fishing and other recreational activities that make this public beach a popular spot for locals and tourists alike. With Alameda Beach as part of your summer itinerary, you are sure to enjoy an unforgettable experience near one of California's most stunning locales.
How to Reach Alameda Beach
By Car:
From San Francisco: Take the Bay Bridge to I-880 N, exit Alameda/High St, and take the ramp on the right. Turn right onto W. Tower Ave. Turn right onto Shoreline Drive. The beach will be on the right.
By Public Transportation:
From San Francisco: Take BART to the Fruitvale Station in Oakland. Then, transfer to AC Transit Bus 20 towards Alameda. Get off at the corner of Central Ave and Shoreline Dr, the beach is a short walk away.
By Airport:
From Oakland International Airport: Take the AirBART shuttle bus to the Coliseum BART Station, then follow the above directions for public transportation to the beach.
From San Francisco International Airport: Take BART to the Fruitvale Station in Oakland, then follow the above directions for public transportation to the beach.
If You are planning to visit the USA and looking for the best flight booking from your destination to Indonesia then, So we recommend you book your flight (Malaysia airlines)
Also, Read– Top famous Places to visit in Indonesia
What is Alameda Beach known for?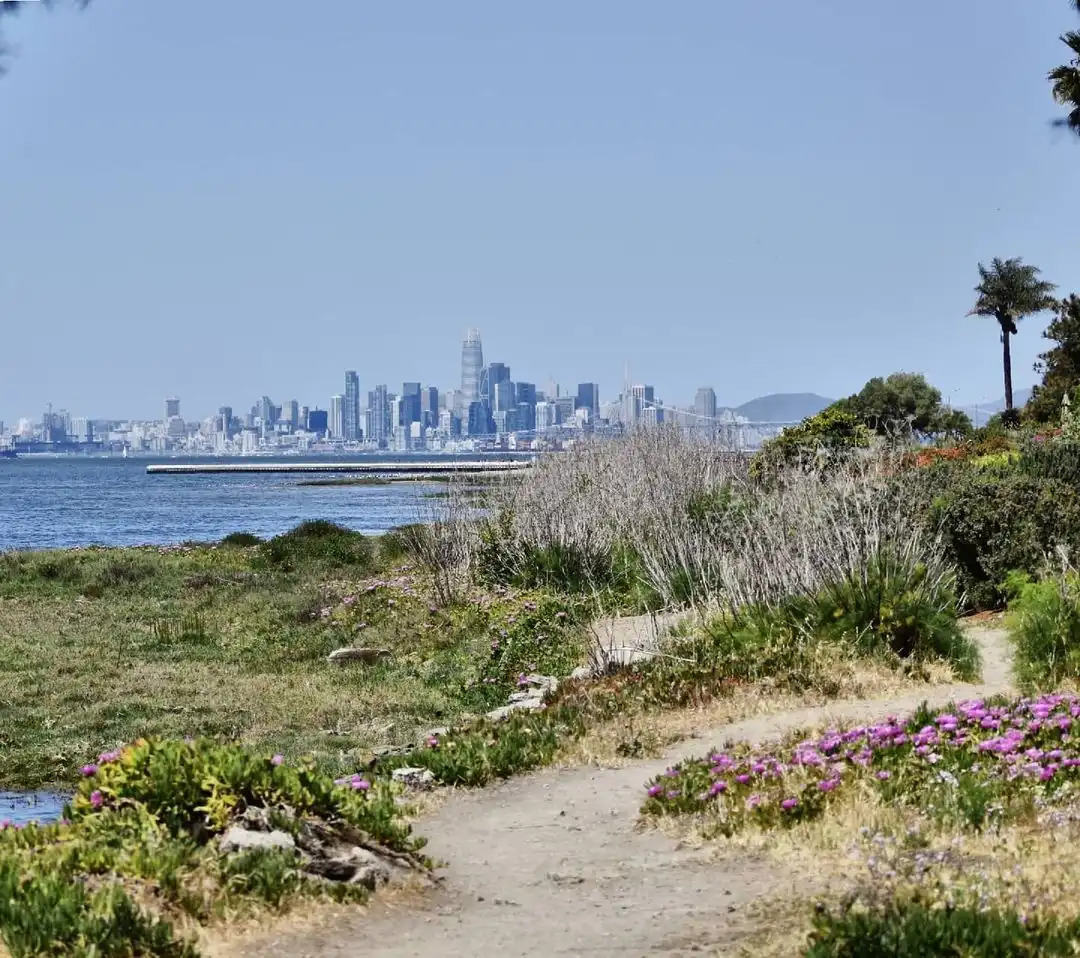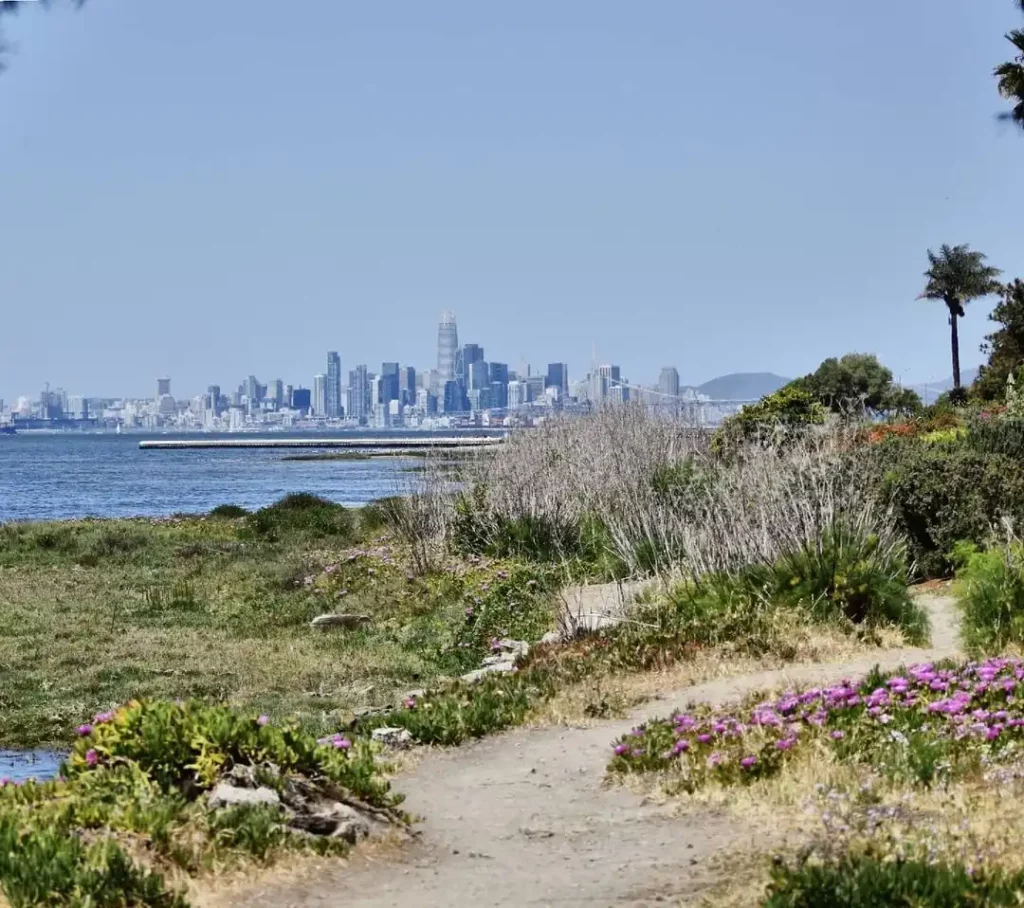 Alameda Beach is widely celebrated for its beautiful and peaceful atmosphere. With miles of shore to explore, visitors can delve into the many wonders that nature offers, while also enjoying their recreational activities like swimming, kayaking, surfing, and fishing.
Activities and things to do in Alameda Beach
Alameda Beach is a popular destination for a variety of activities and offers several things to do:
Swimming: The beach is a great place to swim in the warm waters of the Bay Area.
Sunbathing: Visitors can relax on the sandy beach and soak up the sun.
Water Sports: Alameda Beach is a popular spot for kayaking, windsurfing, and other water sports.
Fishing: The beach offers opportunities for fishing, with a fishing pier and nearby bait and tackle shop.
Bird Watching: The beach is a great place to observe a variety of bird species, including seabirds and waterfowl.
Picnicking: There are several picnic areas located within the park, providing visitors with a great place to relax and enjoy a meal with family and friends.
Playgrounds: The beach has playgrounds for children, making it a great destination for families.
Jogging and Walking: The beach is located on the Bay Trail, providing visitors with opportunities for jogging and walking.
Beach Volleyball: There are several beach volleyball courts available for visitors to enjoy.
Read This– 100 Best Places to Visit in Maldives
Alameda Beach Photos?
Attraction Point near Alameda Beach CA
Alameda Point Antiques Faire (1.5 km)
USS Hornet Museum (1.5 km)
Bay Farm Island (2.5 km)
Crab Cove Visitor Center and Nature Reserve (3.3 km)
Oakland Zoo (10 km)
Jack London Square (9 km)
Chabot Space & Science Center (10 km)
Lake Merritt (10 km)
Piedmont Avenue (10 km)
The Paramount Theatre (10 km)
Tips for Visiting Alameda Beach
Alameda Beach in California, USA is an absolute must-see for anyone visiting the area. Tips to help make it an unforgettable experience include dressing lightly
During the summer months, as temperatures can be quite warm; be sure to bring an umbrella or hat for hot days when venturing out onto the golden sands.
Also, plan your trip around low tide, as some amazing rock formations can only be seen from below when the water is at its lowest level.
Make sure you take a camera along for capturing unforgettable moments like seagulls swooping overhead and dolphins leaping in the bay.
Finally, don't forget to pack a light lunch of sandwiches and snacks so you can have a picnic on the beach once you've enjoyed all Alameda Beach has to offer.
Must Read Post– Top 22 places to visit in Phuket |Thailand
Accommodations and Amenities at Alameda Beach
Alameda Beach in California, USA is the perfect place for a relaxing getaway. It features all the amenities needed for a day of sun and fun, from lounge chairs to umbrellas to concession stands, as well as plenty of safe swimming and on-site lifeguards who keep a watchful eye during your visit. You can also enjoy an effortless stay with all accommodations such as glamping tents, cabanas, and beach house rentals available. 
Food to Eat
Here are some popular food options in Alameda, CA:
The Hobnob (American cuisine)
Creole Kitchen (Creole cuisine)
Bistro Liaison (French cuisine)
Rooftop (Mediterranean cuisine)
Angelfish (Seafood)
Trabocco Kitchen & Cocktails (Italian cuisine)
House of Curries (Indian cuisine)
Aloha Kitchen (Hawaiian cuisine)
Pho Ngo Vietnamese Cuisine (Vietnamese cuisine)
Dot Island Grill (Hawaiian cuisine)
These restaurants offer a range of cuisines, including American, French, Mediterranean, Seafood, Italian, Indian, Hawaiian, Vietnamese, and more. Whether you're in the mood for a hearty meal or a light snack, you'll find plenty of options to satisfy your cravings in Alameda.
Conclusion
Alameda Beach is a great place to spend the day. There are plenty of things to do and see, and the directions and parking are easy to follow. If you're looking for a place to relax and have some fun, be sure to check out Alameda Beach CA.
How much did you like Our detailed Alameda Beach CA | Things to do, Directions & Parking? Review Also, please share these Blogs with your friends on social media.
Recommended
Alameda Beach Map Directions
Alameda Beach FAQ