Things to do near Las Olas Beach – Fort Lauderdale
Las Olas Beach | Podcast
If you're looking for the perfect beachy vacation with plenty of things to do, then look no further than Las Olas Beach in Fort Lauderdale Florida. Known as one of the most popular destinations along the Southern coast, this area is known for its stunning views and endless activities.
From waterside restaurants to lively beach bars and art festivals, there is something here for everyone to enjoy. Whether you are searching for a relaxing day on the shore or an exciting evening out on the town, Las Olas Beach has it all! Keep reading to get our suggestions on what not to miss during your visit, plus see our handy map so that you never lose your way around this vibrant beach paradise.
About Las Olas Beach & its location
Las Olas Beach is located in Fort Lauderdale, Florida. It is a popular tourist destination known for its pristine beaches, shopping, dining, and entertainment options. The beach is located on the Atlantic Ocean and is a popular spot for sunbathing, swimming, and other water activities. The area is also home to a variety of shops, restaurants, bars, and cafes, making it a popular destination for both tourists and residents.
With its soft white sand and crystal-clear aqua water, it's no wonder that this beach is often considered one of the most beautiful beaches in Florida. Visitors to Las Olas Beach can experience breathtaking sunsets over the ocean as well as plenty of activities ranging from swimming, kayaking, or stand-up paddle boarding.
Whether you're looking for a spot to soak up some sunshine or explore the city sights nearby, Las Olas Beach in Fort Lauderdale has it all!
How to Reach las Olas Beach Florida
To reach Las Olas Beach in Fort Lauderdale, Florida, you can:
Fly: The nearest airport is Fort Lauderdale-Hollywood International Airport (FLL), which is approximately 10 minutes away by car.
Drive: If driving, take I-95 and exit at Broward Boulevard, then head east to reach Las Olas Boulevard.
Public Transportation: Broward County Transit operates bus routes that serve Las Olas Boulevard, and the nearest Tri-Rail station is located in downtown Fort Lauderdale.
Boat: The beach is accessible by boat and there are several marinas in the area that offer boat rental services and water taxi services.
What is las Olas Beach famous for?
Las Olas Beach in Florida is one of the most popular tourist destinations in the country. Located on Florida's southeast coast, this sunny beach is renowned for its soft white sand and its great waves – perfect for surfing and swimming. What makes this beach truly special, however, is its picturesque views: miles of blue waters crashing against coral reefs, breathtaking sunsets dotting the horizon, and natural wildlife sharing the shoreline with its visitors.
Activities and things to do in las Olas Beach Florida
There are many activities and things to do in Las Olas Beach, Fort Lauderdale, Florida, including:
Beach Activities: Sunbathing, swimming, kayaking, and other beach activities are popular in the area.
Water Sports: Surfing, paddleboarding, and windsurfing are popular water sports that can be enjoyed on the Atlantic Ocean.
Shopping: Las Olas Boulevard is a shopping hub, with a wide range of boutiques, galleries, and specialty stores.
Dining: The area is home to a variety of dining options, including upscale restaurants, casual cafes, and street food vendors.
Nightlife: The vibrant nightlife scene includes bars, clubs, and live music venues.
Arts and Culture: Las Olas Boulevard is also home to several art galleries, theaters, and cultural centers.
Water Taxi: You can take a scenic water taxi ride along the Intracoastal Waterway and see the beautiful homes and boats.
Las Olas Beach Photos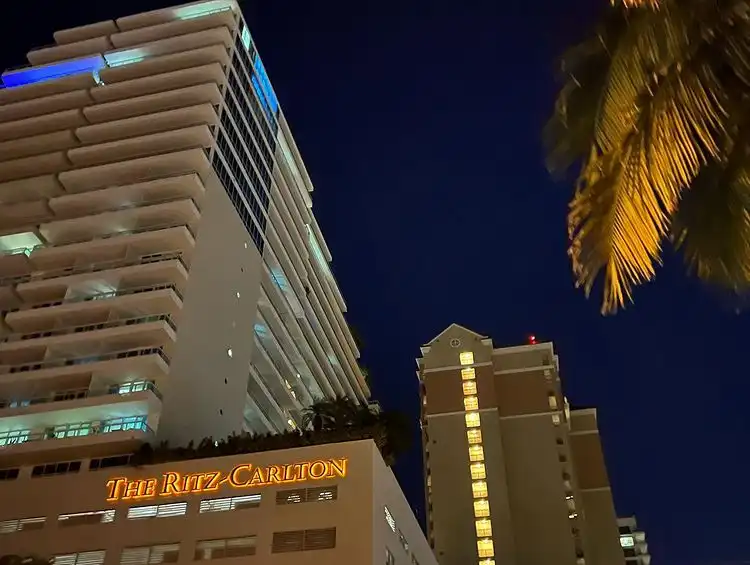 Attractions Point Near las Olas Beach Florida
There are several attractions near Las Olas Beach in Fort Lauderdale, Florida, including:
Fort Lauderdale Beach: A wide stretch of white sand and crystal-clear waters, perfect for sunbathing and swimming.
Intracoastal Waterway: A scenic waterway that is popular for boating, fishing, and sightseeing.
Bonnet House Museum & Gardens: A historic estate with lush tropical gardens and a museum showcasing the history and culture of South Florida.
Museum of Art Fort Lauderdale: A museum showcasing contemporary and modern art, with a focus on works by Florida artists.
Stranahan House: A historic home that has been converted into a museum, showcasing the history of Fort Lauderdale.
Fort Lauderdale Swap Shop: A popular indoor-outdoor flea market that offers a wide range of goods and services.
Butterfly World: A sanctuary for butterflies, with a large tropical garden, a butterfly museum, and live butterfly exhibits.
Accommodations and hotels at las Olas Beach Florida
Las Olas Beach in Florida prides itself on its beautiful beachfront scenery for tourists and locals alike. Accommodations and hotels here are no exception―offering a variety of amenities and services to make you stay extra special. You can choose from luxurious 4-star resorts, homey family-friendly inns, pet-friendly hotels, and even charming bed and breakfasts; all of which can be found within walking distance of the sandy shores.
Food to Eat
There is a wide variety of food to eat in Las Olas Beach, Fort Lauderdale, Florida, including:
Seafood: Fresh seafood, including crab, shrimp, and fish, is a specialty of the area and can be found at many restaurants.
American Cuisine: Comfort food, burgers, steaks, and other American favorites are widely available in the area.
Caribbean Cuisine: Dishes from the Caribbean, including jerk chicken and conch fritters, can be found at several restaurants in the area.
Italian Cuisine: Delicious pasta dishes, pizza, and other Italian specialties are available at many restaurants in the area.
Street Food: A variety of street food vendors offer quick and affordable bites, including hot dogs, tacos, and sandwiches.
Desserts: From ice cream and smoothies to cakes and pastries, there are plenty of sweet treats to enjoy in Las Olas Beach.
Things to Avoid
Visiting Las Olas Beach in Florida is a wonderful and peaceful experience. There are many things to avoid, however, to ensure that your time there remains enjoyable and safe.
Firstly, The beach can become quite crowded during peak times so it is best not to engage in activities that draw too much attention, such as the excessive playing of loud music or large gatherings.
Additionally, be sure to avoid irritating wildlife such as seagulls and jellyfish; sea birds may appear friendly but they can swarm and snatch food right out of your hands.
Lastly, swimming near the pier is prohibited as it increases the chances of getting injured by passing boats or other various debris so kindly be aware when enjoying the ocean's waters!
Conclusion
Las Olas Beach is a place you'll want to visit on your next trip to Fort Lauderdale! With its stunning blue waters and gorgeous white sand, it's easy to see why this beach is such a popular spot for tourists. Plus, there are plenty of things to do in the area so you can easily fill up your day with activities. Be sure to check out our map so you can make the most of your time at Las Olas Beach!
How much did you like Our detailed Things to do near Las Olas Beach – Fort Lauderdale? Review Also, please share these Blogs with your friends on social media.
Recommended
Las Olas Beach Map Directions
Las Olas Beach FAQ