Constitution Beach, Boston, MA | Your Perfect Getaway in 2023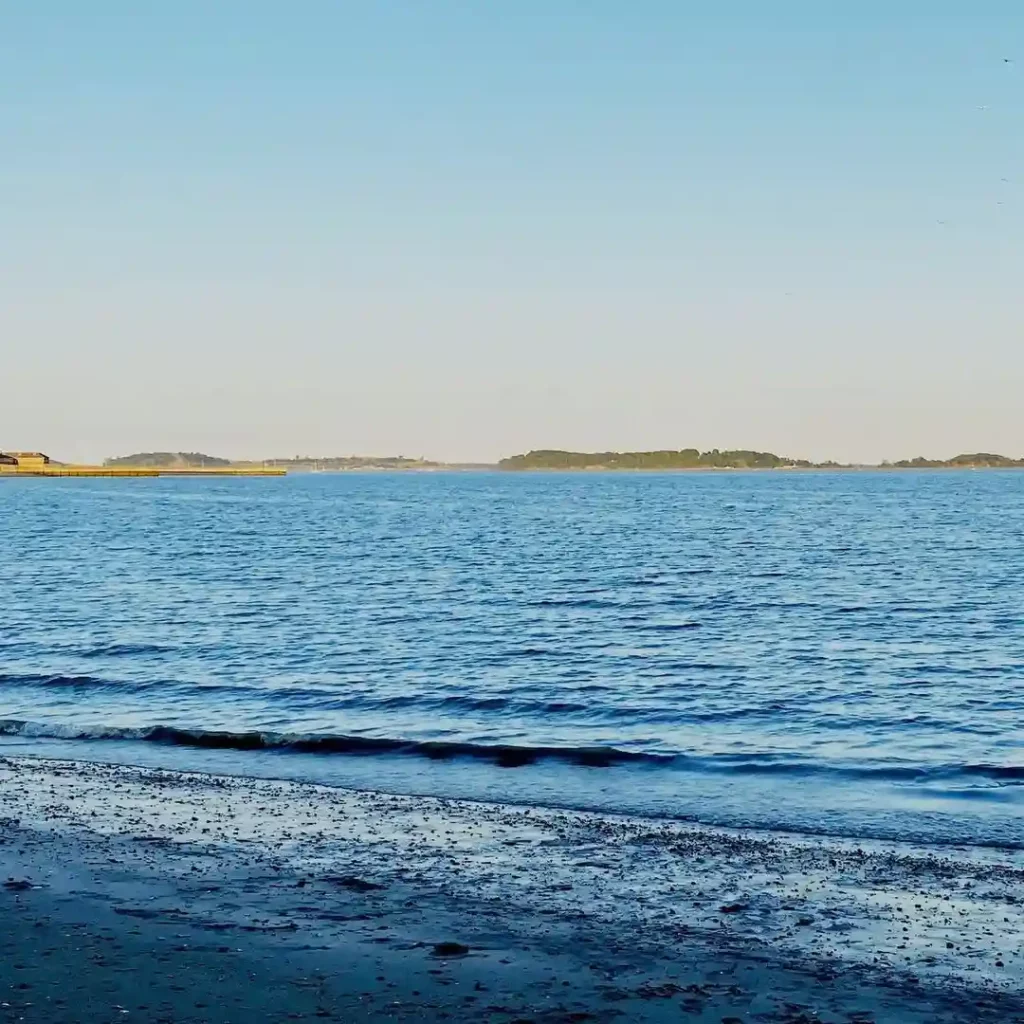 Welcome to a coastal paradise nestled within the vibrant heart of Boston, USA – Constitution Beach! Picture yourself strolling along the glistening shoreline, the soft sand beneath your toes, and the gentle sea breeze caressing your face.
With its mesmerizing beauty and a plethora of activities, Constitution Beach stands as a captivating destination that promises an unforgettable escape for locals and travelers alike. From sun-soaked relaxation to exciting water sports, this hidden gem offers an oasis of tranquility and adventure, right at the doorstep of bustling city life.
Join us as we delve into the allure of Constitution Beach, Boston's most sought-after haven of beach bliss and seaside wonders.
How to get there?
To get to Constitution Beach in Boston, USA, you can use various transportation options depending on your starting point. Here are some common ways to reach the beach:
By Car: If you have access to a car or are renting one, you can use GPS or a map application to navigate to the beach. The address for Constitution Beach is 799 Bennington St, Boston, MA 02128, USA. The beach is located in East Boston, near Logan International Airport.
Public Transportation: Boston has an extensive public transportation system, including buses and trains operated by the Massachusetts Bay Transportation Authority (MBTA). You can take the Blue Line on the subway to reach Constitution Beach. Get off at the "Orient Heights" station, which is the closest station to the beach, and it's just a short walk from there.
Uber or Lyft: If you prefer a ride-sharing service, you can use Uber or Lyft to get to Constitution Beach. Simply open the app, enter the beach's address, and request a ride to take you there.
Biking or Walking: If you are staying nearby or enjoy biking and walking, you can access Constitution Beach by foot or bicycle. Boston has bike lanes and pedestrian-friendly paths, making it a pleasant way to reach the beach if the distance allows.
Water Taxi or Ferry: Depending on where you are in Boston, you might have the option of taking a water taxi or ferry to East Boston, which is close to Constitution Beach. Check the schedules and routes to see if this option works for you.
As with any trip, it's a good idea to plan ahead, check transportation schedules or availability, and consider the traffic or weather conditions if you're driving or using public transportation. Enjoy your visit to Constitution Beach!
Also, if you are looking best hotels and Homestay deals then we recommended book your hotels and homestay with priceline.com
Why Choose Constitution Beach?
Constitution Beach boasts a unique blend of natural beauty, historical significance, and recreational opportunities. Here's why you should consider it as your top vacation spot for 2023:
Pristine Beachfront: The beach's sandy shoreline, meticulously maintained by local authorities, offers a picturesque setting for relaxation and family fun.
Stunning Ocean Views: Witness breathtaking views of the Atlantic Ocean and enjoy soothing sea breezes as you unwind.
Historic Significance: True to its name, Constitution Beach is located near the USS Constitution Museum, making it an excellent spot for history enthusiasts.
Water Activities: Whether you're a fan of swimming, kayaking, or simply building sandcastles with your kids, Constitution Beach has it all.
Urban Oasis: Escape the city's hustle without traveling far; Constitution Beach is conveniently located and easily accessible.
Family-Friendly Environment: The beach offers various amenities and facilities that cater to families, including picnic areas and playgrounds.
Community Events: Throughout the year, the beach hosts exciting events, making it a vibrant and engaging location for locals and visitors.
Exploring the Beach and Beyond
A Day at Constitution Beach
Start your day with a stroll along the sandy shores of Constitution Beach. As the sun rises, it casts a mesmerizing glow on the gentle waves. You can also take advantage of the well-maintained walking and jogging paths that offer beautiful ocean views. Don't forget your camera – the sunrise here is Instagram-worthy!
For those seeking adventure, try paddleboarding or kayaking in the calm waters near the shoreline. The beach's designated swimming areas are supervised by lifeguards, ensuring a safe experience for everyone.
Discovering the USS Constitution Museum
After spending a leisurely morning at the beach, venture over to the USS Constitution Museum. This captivating museum offers a glimpse into America's naval history, with exhibits and artifacts dating back to the 18th century. Learn about the USS Constitution, the oldest commissioned warship afloat, and its role in shaping the nation's history.
Indulging in Local Cuisine
No vacation is complete without savoring the local flavors. Luckily, Constitution Beach is surrounded by a variety of dining options, ranging from quaint cafes to seafood restaurants. Try some freshly caught New England lobster or indulge in mouthwatering clam chowder – a Boston specialty.
Exploring East Boston
Constitution Beach is situated in East Boston, a vibrant neighborhood with a rich cultural heritage. Take a stroll through the streets to admire the historic architecture and experience the area's diverse culture. You'll find charming boutiques, art galleries, and authentic eateries representing different cuisines from around the world.
Activity and Things to do
Here are some activities and things to do at Constitution Beach, Boston, USA:
Beach Relaxation: Enjoy a leisurely day at the beach, sunbathing, and taking in the sea breeze.
Swimming: Take a refreshing dip in the waters of Constitution Beach.
Beach Volleyball: Engage in a friendly game of beach volleyball with friends or fellow beachgoers.
Picnicking: Bring a picnic basket and enjoy a delightful meal with family and friends on the beach.
Beachcombing: Explore the shoreline for seashells, driftwood, and other interesting treasures.
Walking and Jogging: Take a stroll or go for a jog along the beach's scenic walking paths.
Fishing: Grab your fishing gear and try your luck at catching local fish from the beach.
Birdwatching: Spot various bird species that inhabit the coastal areas around Constitution Beach.
Sunset Watching: Experience the breathtaking sunset views over the water.
Water Sports: If available, try activities like kayaking or paddleboarding in the nearby waters.
Playground Fun: If visiting with kids, let them enjoy the beachside playground.
Beachside Yoga: Find a peaceful spot and practice yoga or meditation by the water.
Remember to check for any local regulations or restrictions before engaging in specific activities, and always respect the environment and other beachgoers while enjoying your time at Constitution Beach.
Nearby Attractions
When visiting Constitution Beach in Boston, USA, there are several nearby attractions worth exploring. Here are some of them:
Belle Isle Marsh Reservation: Located adjacent to Constitution Beach, this urban nature reserve offers beautiful walking trails, wildlife viewing opportunities, and serene marshland scenery.
Winthrop Beach: Just a short drive away, Winthrop Beach offers another lovely coastal area with sandy shores, scenic views, and a relaxing atmosphere.
Revere Beach: Head south to Revere Beach, one of the oldest public beaches in the United States, known for its vibrant boardwalk, amusement rides, and waterfront dining options.
The Paul Revere House: A historical landmark located in Boston, this is the former home of Paul Revere, a prominent figure in the American Revolution. Explore the museum and learn about the city's rich history.
Freedom Trail: Immerse yourself in history by walking the Freedom Trail, a 2.5-mile-long path that passes through 16 significant historical sites in Boston, including the Massachusetts State House, Faneuil Hall, and the Old North Church.
New England Aquarium: Enjoy a fun-filled day at the New England Aquarium, where you can see a variety of marine creatures, attend live presentations, and even have the chance to touch some sea animals.
USS Constitution Museum: Learn about the history of "Old Ironsides," the world's oldest commissioned warship afloat, and explore its legacy at the nearby USS Constitution Museum.
Institute of Contemporary Art: For art enthusiasts, the ICA showcases a diverse collection of contemporary art from both established and emerging artists.
Fenway Park: Baseball fans will want to visit Fenway Park, home to the iconic Boston Red Sox, and experience the passion and excitement of America's favorite pastime.
Quincy Market and Faneuil Hall: Enjoy shopping, dining, and street performances at Quincy Market and the historic Faneuil Hall, a bustling marketplace in downtown Boston.
These attractions offer a mix of natural beauty, history, culture, and entertainment, making them great complements to your visit to Constitution Beach.
Tips for the Best Experience
Pack Essentials: Bring sunscreen, towels, beach chairs, and plenty of water to stay hydrated during your day at the beach.
Arrive Early: Constitution Beach can get busy, especially during peak seasons. Arriving early ensures you get a prime spot on the sand.
Check Events Calendar: If you're interested in attending local events, keep an eye on the beach's events calendar to plan your visit accordingly.
Explore Beyond the Beach: While the beach is a highlight, don't miss out on the surrounding attractions, including the USS Constitution Museum and East Boston's cultural spots.
Respect the Environment: Help maintain the beach's beauty by picking up after yourself and disposing of trash properly.
Stay Safe in the Water: Swim only in designated areas and follow lifeguard instructions for a safe and enjoyable experience.
Conclusion.
Constitution Beach in Boston, USA, is a wonderful destination offering a mix of beachside relaxation, outdoor activities, and beautiful natural surroundings. As a visitor, you can enjoy a range of experiences, from sunbathing and swimming to beachcombing and birdwatching. It's a great place to unwind, connect with nature, and spend quality time with family and friends.
However, to ensure a positive experience for yourself and others, it's essential to be mindful of certain things to avoid. Avoid littering and always dispose of trash properly, refrain from smoking on the beach due to no-smoking policies, and avoid alcohol and drug use in public spaces.
How much did you like Our Detailed Gillson Beach (Illinois)| Where Fun and Relaxation Meet by the Shore? Review Also, please share these Blogs with your friends on social media.
Recommended
Constitution Beach FAQs