7-Day Road Trip from Delhi to Manali Road Trip Itinerary | Exploring Himalayan Beauty & Hidden Gems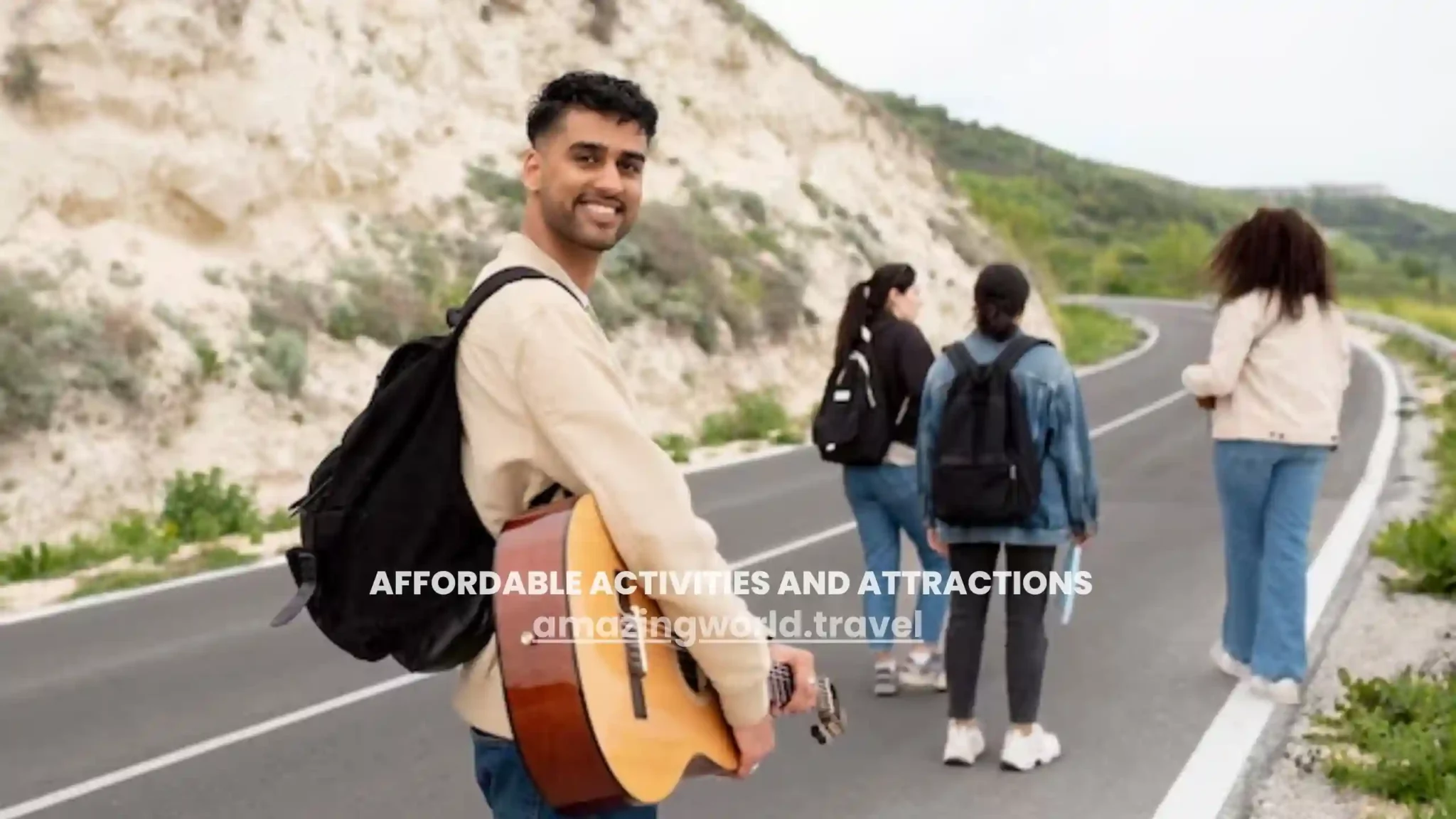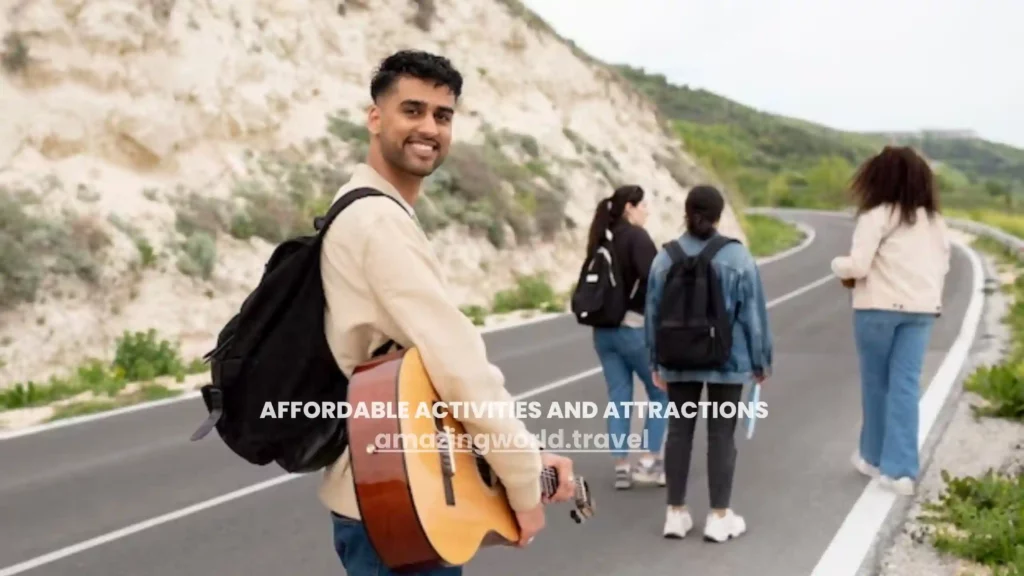 Are you a road trip lover? Do you yearn for an adventure that takes you to the heart of the Himalayas? If you have an insatiable desire to explore the enchanting beauty of Manali, then get ready to embark on a thrilling 7-day road trip from Delhi to this mesmerizing hill town.
Let the wheels of your vehicle pave the way to breathtaking landscapes, hidden gems, and unforgettable experiences. Pack your bags, fuel your wanderlust, and let the excitement build as we set off on a journey to uncover the mysteries and wonders of Manali.
Get ready to create memories that will forever linger in your heart. Are you up for the challenge? Let's hit the road and explore the magic of Manali together!
Day 1: Delhi to Chandigarh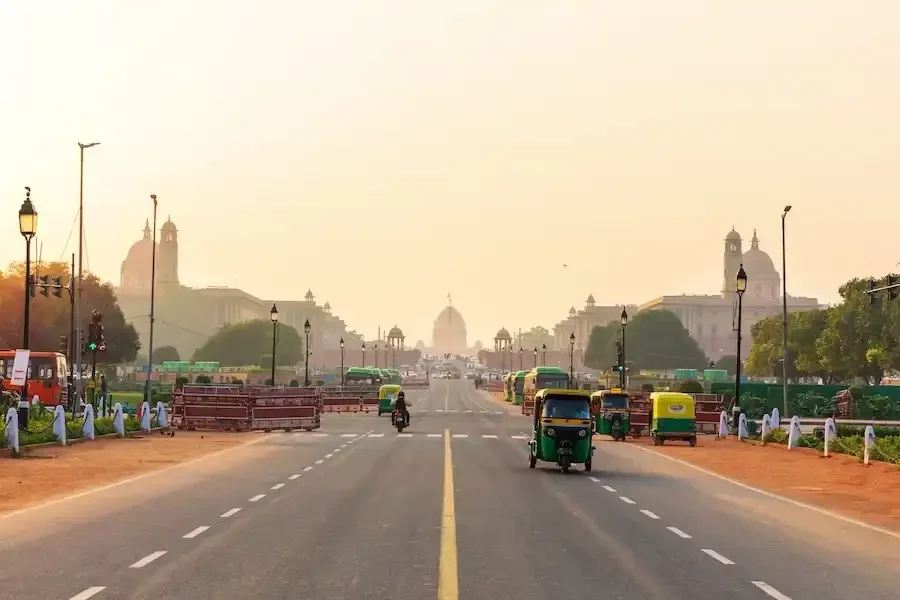 Start your road trip bright and early from Delhi, ensuring your car is in good condition.
Leaving early in the morning allows you to avoid city traffic and make the most of the day. Ensure your car is in optimal condition by checking the engine, tires, brakes, and fluid levels beforehand.
Have a hearty breakfast at a local dhaba (roadside eatery) along the way. Stop at a traditional dhaba to savor local cuisine, providing a delicious meal and a taste of the region's flavors and hospitality.
Reach Chandigarh, a vibrant city known for its beautiful gardens and planned architecture. Explore the well-organized sectors and lush gardens, showcasing modern architecture and urban planning.
Visit the famous Rock Garden and Sukhna Lake. Discover the unique sculptures at Rock Garden, made from recycled materials, and enjoy a serene boating experience at Sukhna Lake.
Stay overnight in Chandigarh. Rest overnight to prepare for the journey ahead.
Day 2: Chandigarh to Shimla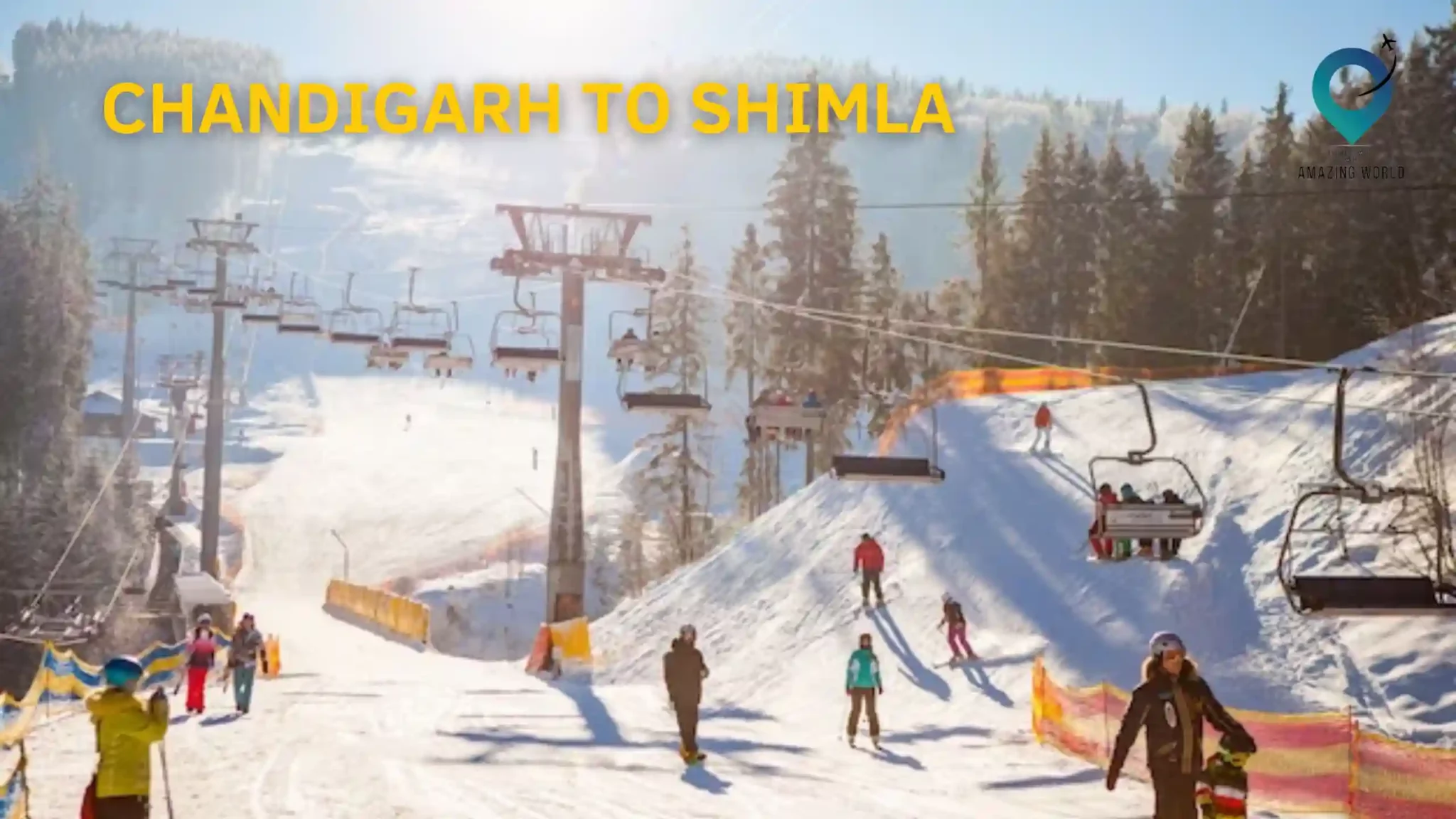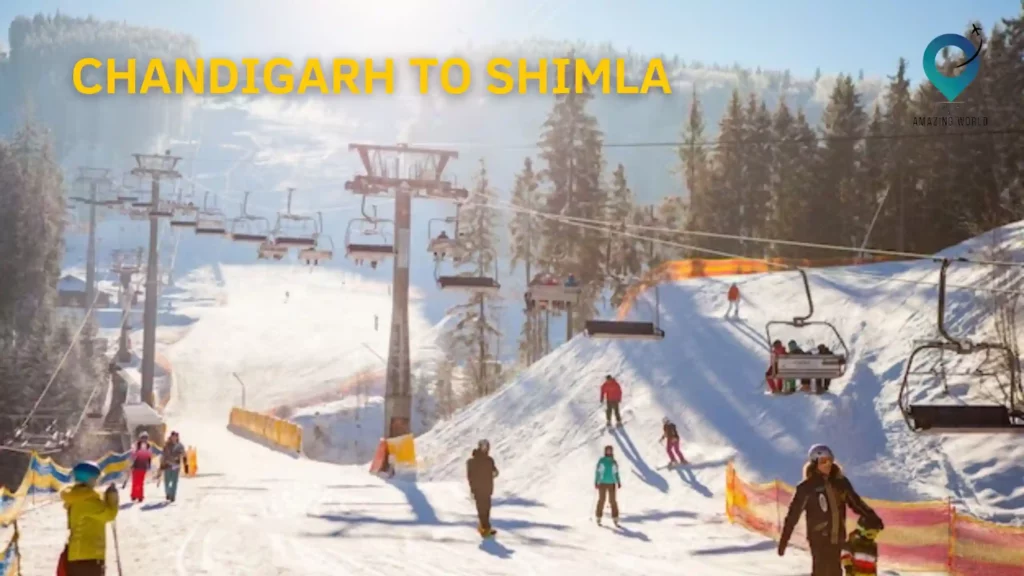 After a delicious breakfast, hit the road towards Shimla. Embark on the scenic drive to Shimla, known for its pleasant weather and panoramic views.
Enjoy the scenic drive through the picturesque hills of Himachal Pradesh. Marvel at the enchanting landscapes of Himachal Pradesh as you drive to Shimla.
Arrive in Shimla and check into your hotel. Check into your accommodation to freshen up before exploring the town.
Explore the Mall Road, visit the Christ Church, and indulge in some shopping. Stroll along Mall Road, visit the iconic Christ Church, and shop for souvenirs and local handicrafts.
Don't forget to try the famous Himachali cuisine, especially the lip-smacking Chole Bhature and Sidu bread. Taste the rich flavors of Himachali cuisine, with Chole Bhature and Sidu being popular choices.
Stay overnight in Shimla. Rest well to prepare for the adventure-packed day in Kufri and Narkanda.
Day 3: Shimla to Kufri and Narkanda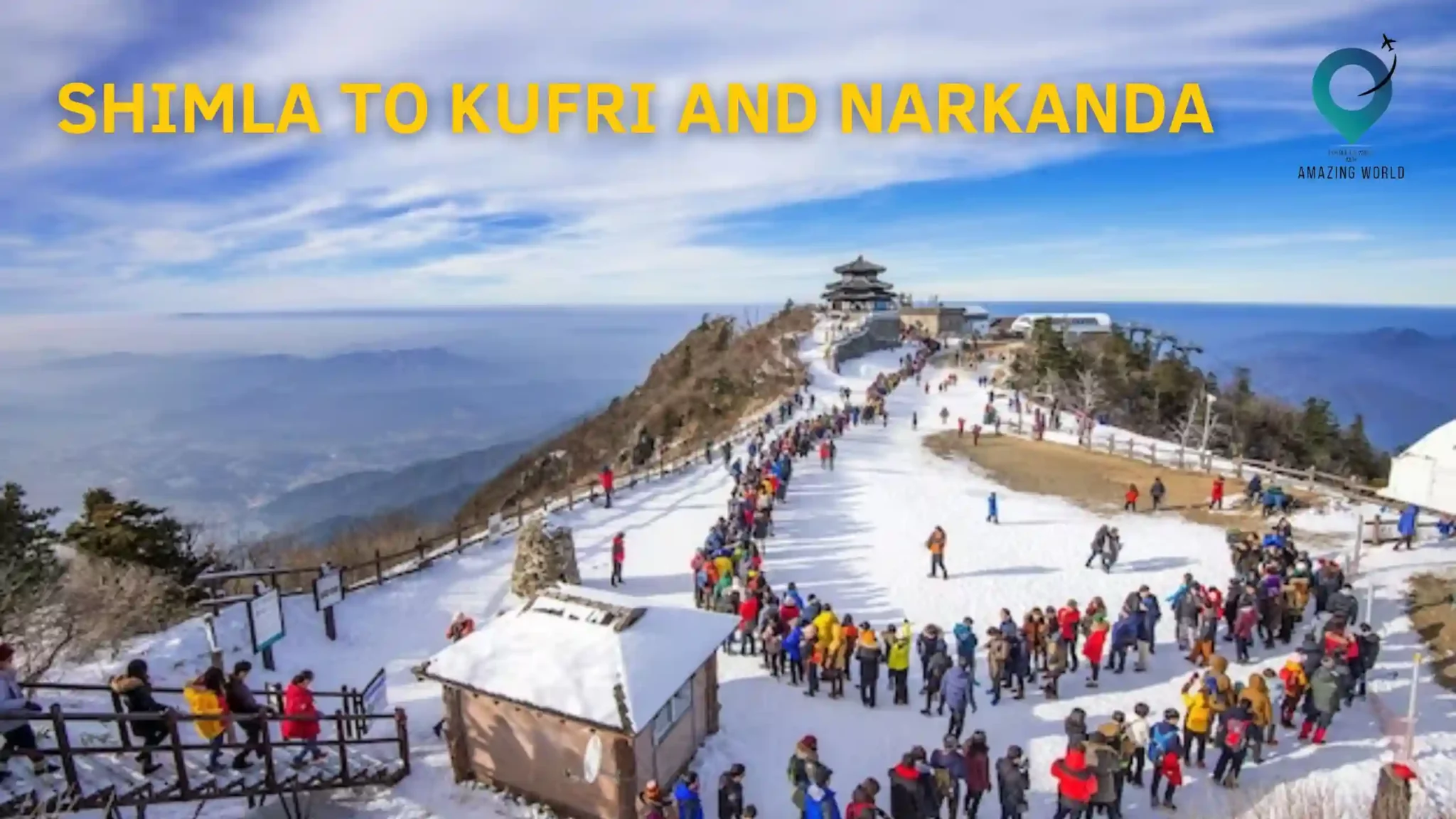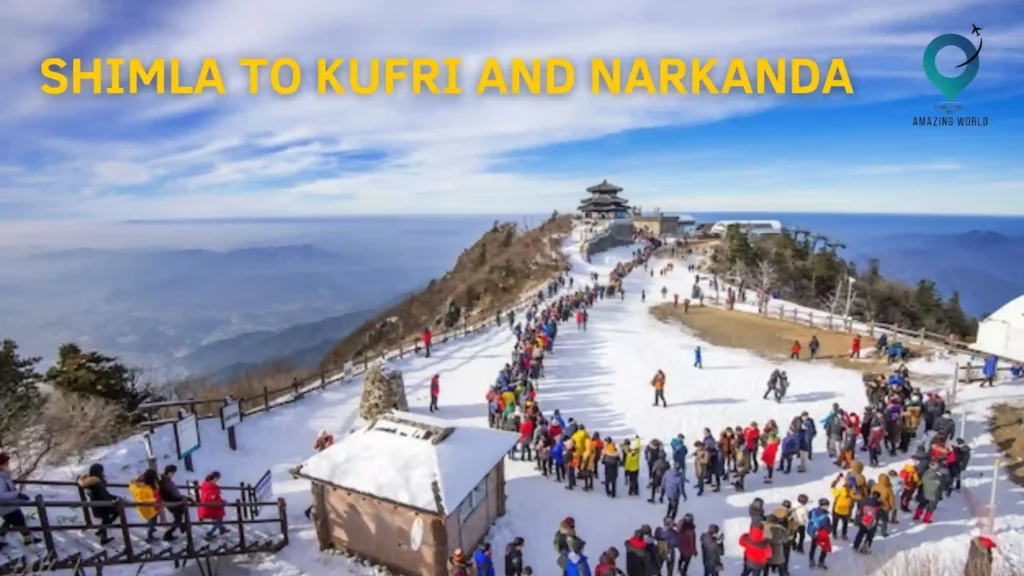 Start your day with a visit to Kufri, a charming hill station known for its panoramic views.
Explore the picturesque hill station of Kufri, offering breathtaking vistas.
Enjoy activities like horse riding and skiing (subject to availability). Engage in horse riding and skiing (seasonal) activities, adding excitement to your visit.
Proceed towards Narkanda, a serene town surrounded by apple orchards. Head to Narkanda, known for its tranquil ambiance and beautiful apple orchards.
Take a leisurely walk amidst nature and soak in the tranquility. Enjoy a peaceful walk amid nature, immersing yourself in the serene surroundings.
Try some local delicacies like Madra and Dham. Savor the traditional Himachali dishes, Madra and Dham, served with aromatic rice.
Stay overnight in Narkanda. Relax and recharge for the journey to Manali tomorrow.
Day 4: Narkanda to Manali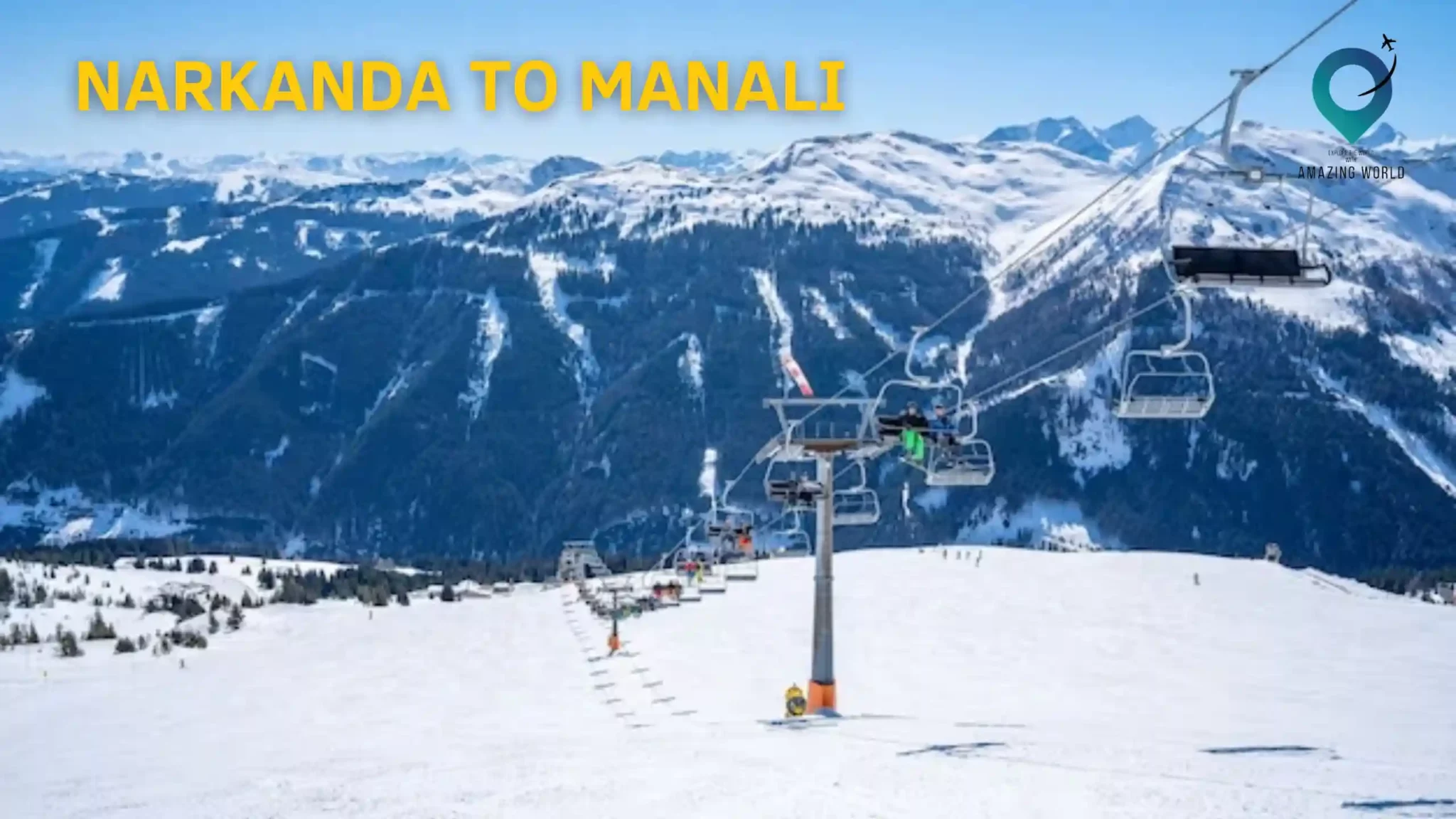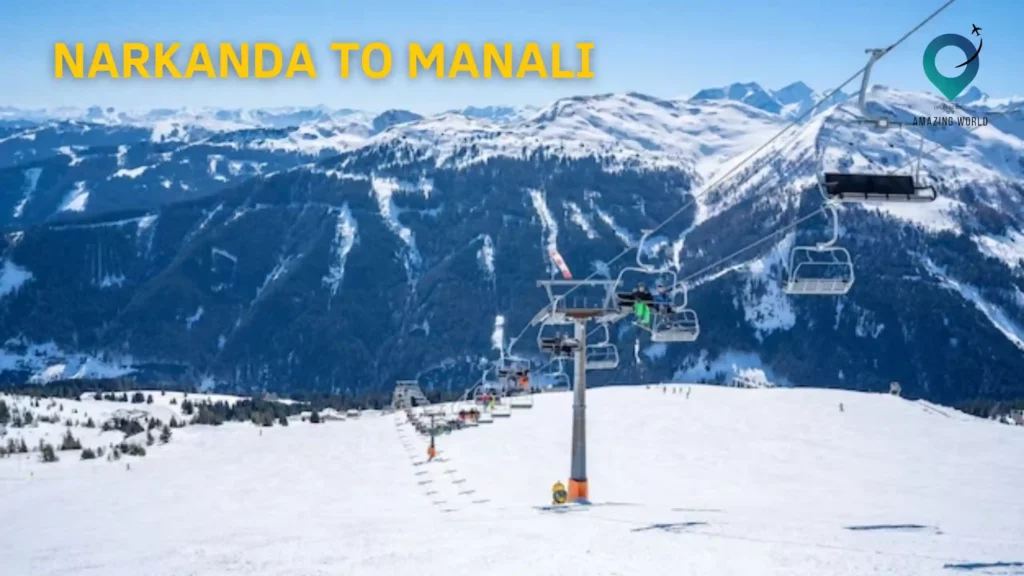 Continue your journey towards Manali, the highlight of your road trip.
Drive towards Manali, the picturesque hill station nestled in the Beas River Valley.
Witness the breathtaking views as you drive through the scenic valleys and mountains. Enjoy the awe-inspiring vistas of the Himalayas and the lush valleys during the journey to Manali.
Reach Manali and check into your hotel. Arrive in Manali and settle into your accommodation before exploring the town.
Unwind and explore the local markets. Don't forget to try the famous Manali street food, such as Momos and Tibetan Thukpa. Relax and explore the bustling markets of Manali. Treat your taste buds to delectable local street food like Momos and Tibetan Thukpa.
Stay overnight in Manali. Rest and get ready for a thrilling day at Rohtang Pass tomorrow.
Day 5: Manali – Rohtang Pass – Manali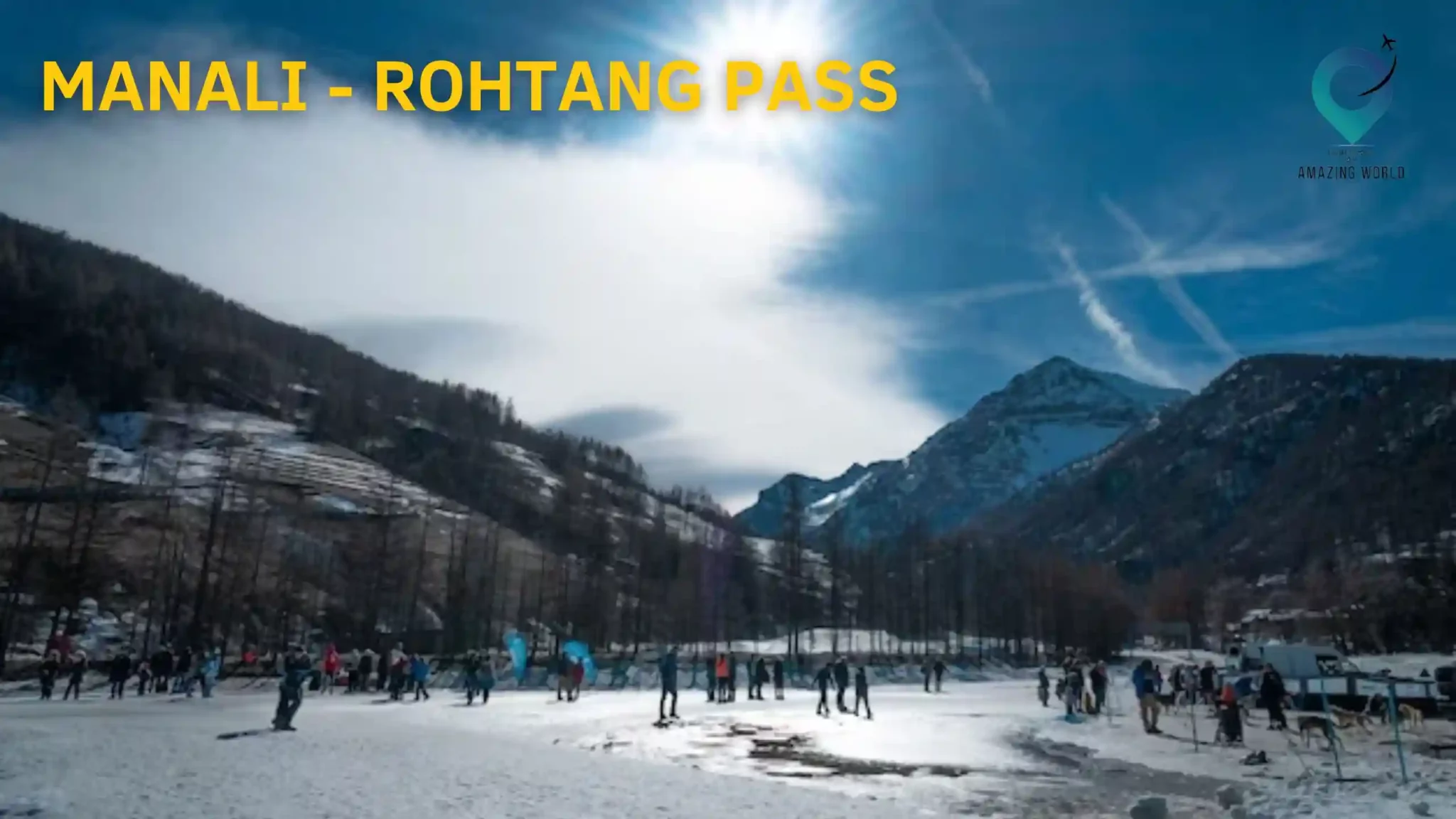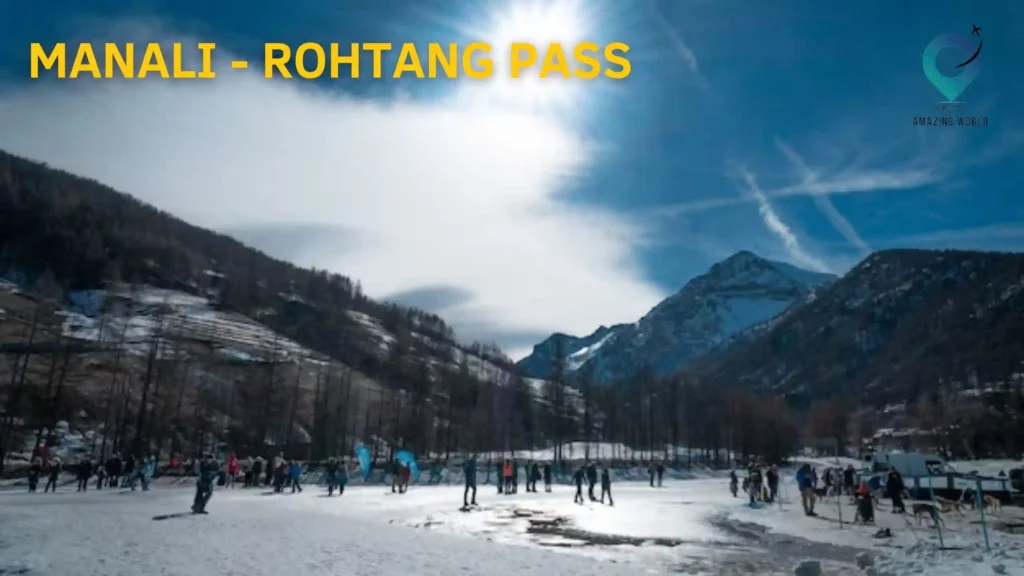 Gear up for a day trip to Rohtang Pass, a must-visit attraction near Manali.
Prepare for a memorable excursion to Rohtang Pass, known for its snowy landscapes and adventure activities.
Enjoy thrilling snow activities (subject to availability) and soak in the majestic views of the Himalayas. Engage in exhilarating snow activities like skiing and snowboarding (subject to weather conditions) while enjoying the stunning Himalayan vistas.
Return to Manali and spend the evening strolling along the beautiful Manali Mall Road. After a day of adventure, relax and take a leisurely stroll along the famous Mall Road of Manali.
Stay overnight in Manali. Rest well and get ready to explore more of Manali's local attractions tomorrow.
Day 6: Manali Sightseeing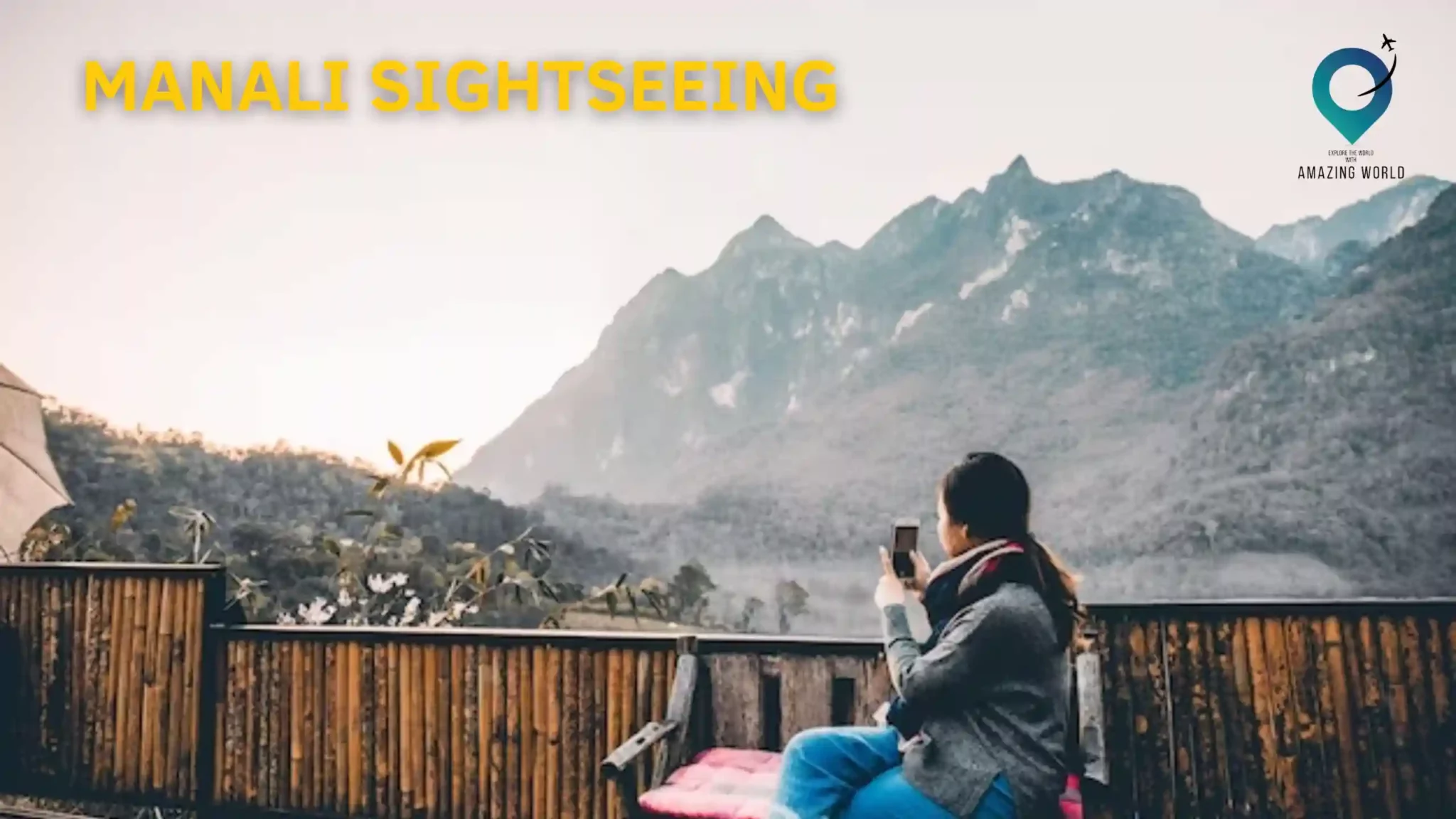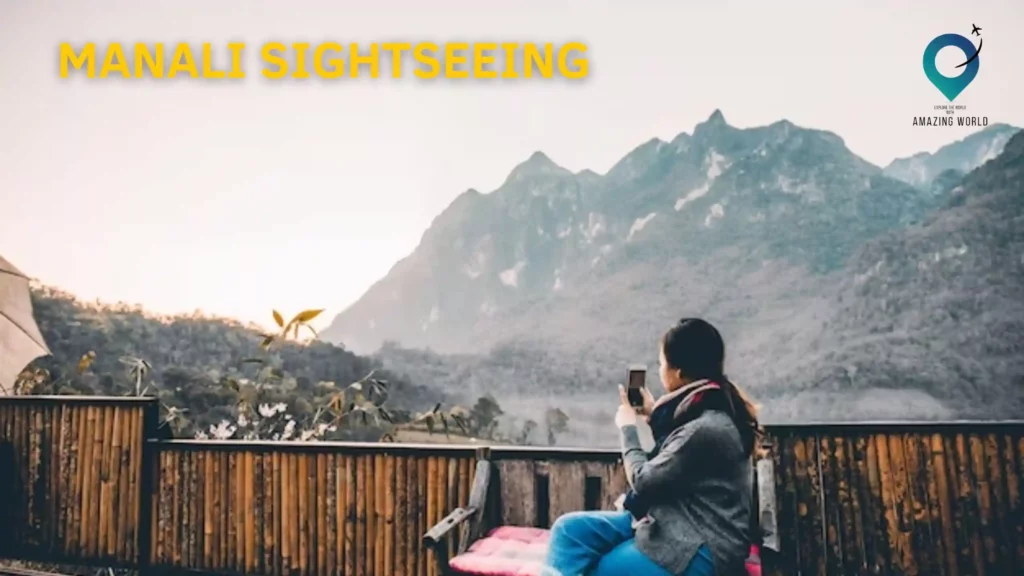 Explore the scenic beauty of Manali today.
Upon waking up in the beautiful hill town of Manali, get ready to immerse yourself in its natural beauty and charm.
Visit Hadimba Temple, Van Vihar Park, and the serene Jogini Falls. Start your day by visiting the iconic Hadimba Temple, dedicated to the local deity Hadimba Devi. This ancient wooden temple is surrounded by lush cedar forests, providing a tranquil atmosphere for introspection and spiritual connection.
Next, head to Van Vihar Park, a delightful place for a leisurely walk amidst tall deodar trees and along the banks of the Beas River. Enjoy the picturesque views and the soothing sound of flowing water.
Later in the day, trek to Jogini Falls, a serene waterfall nestled amidst the hills of Manali. The trek offers a moderate level of difficulty and rewards you with breathtaking views of the valley and the surrounding mountains.
Take a walk through the charming Old Manali village and enjoy the local cafes. After sightseeing, venture into the bohemian lanes of Old Manali. The village exudes a distinct character with its artistic murals, colorful shops, and lively cafes. Explore the unique boutiques and try delicious local and international cuisines served in the quaint cafes.
Don't miss out on trying the famous Manali Apple Pie. Before the day ends, indulge in the delectable Manali Apple Pie, a mouthwatering dessert that showcases the region's succulent apples and culinary craftsmanship.
Stay overnight in Manali. Retire for the night in your cozy accommodation, cherishing the wonderful experiences of the day.
Day 7: Manali Exploration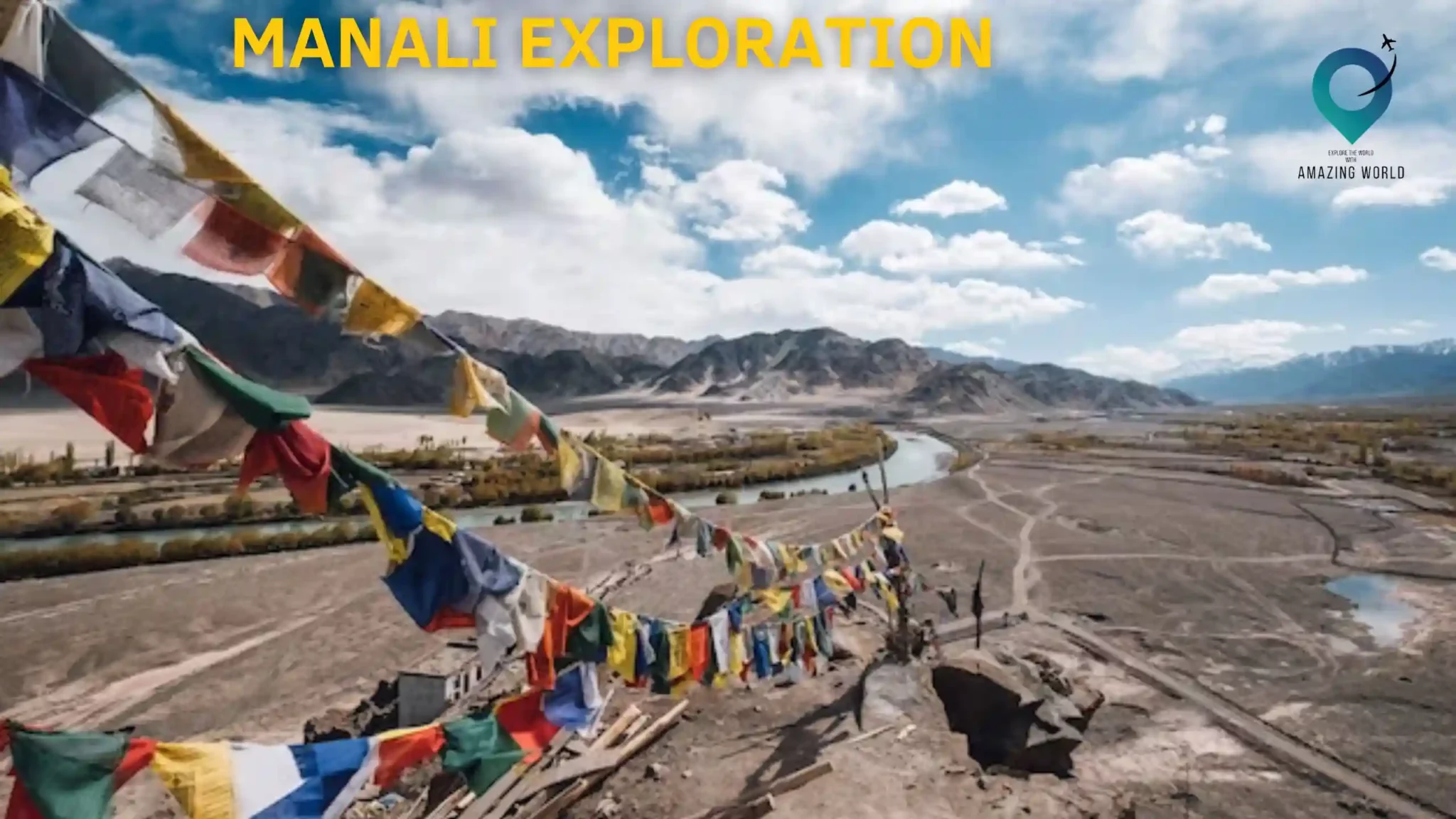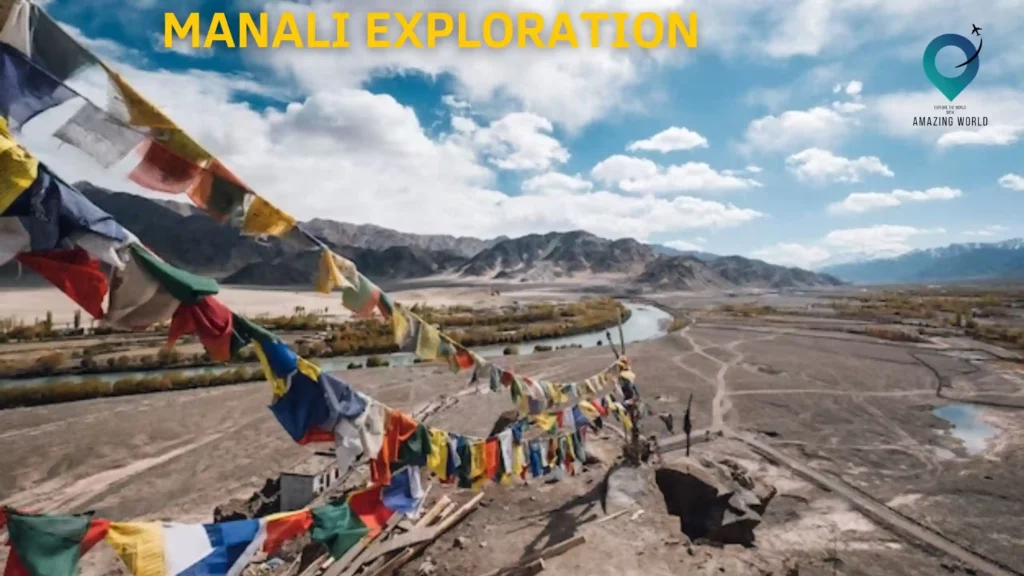 Explore more of Manali's natural beauty and attractions on this second day in the town.
With an additional day in Manali, you have the opportunity to delve deeper into its captivating offerings.
Visit Solang Valley for Adventure and Scenic Views. Head to Solang Valley, just a short drive from Manali, to indulge in a plethora of adventure activities (subject to seasonal availability). Try paragliding, zorbing, or take a cable car ride to appreciate the stunning panoramic views of snow-capped peaks and lush valleys.
Explore Tibetan Monasteries. Manali is also home to several serene Tibetan monasteries. Visit the Gadhan Thekchhokling Gompa and the Himalayan Nyingamapa Gompa to experience their peaceful ambiance and unique architecture.
Optional: Visit Naggar Castle and Roerich Art Gallery. If time permits and you're interested in history and art, consider visiting Naggar Castle, an ancient historical fort, and the Roerich Art Gallery, showcasing the works of the famous Russian artist Nicholas Roerich.
Explore Local Markets and Souvenir Shopping. Stroll through Manali's markets, such as the Mall Road and Old Manali Market, for some souvenir shopping. Pick up handcrafted items, clothing, and local artifacts to remember your time in Manali.
Relax and Soak in the Serenity. In the evening, unwind near the Beas River or find a peaceful spot in nature to enjoy the tranquility of the mountains.
Stay overnight in Manali. Retire for the night, cherishing the memories of your incredible two-day exploration in Manali.
Day 8: Manali to Delhi (Departure)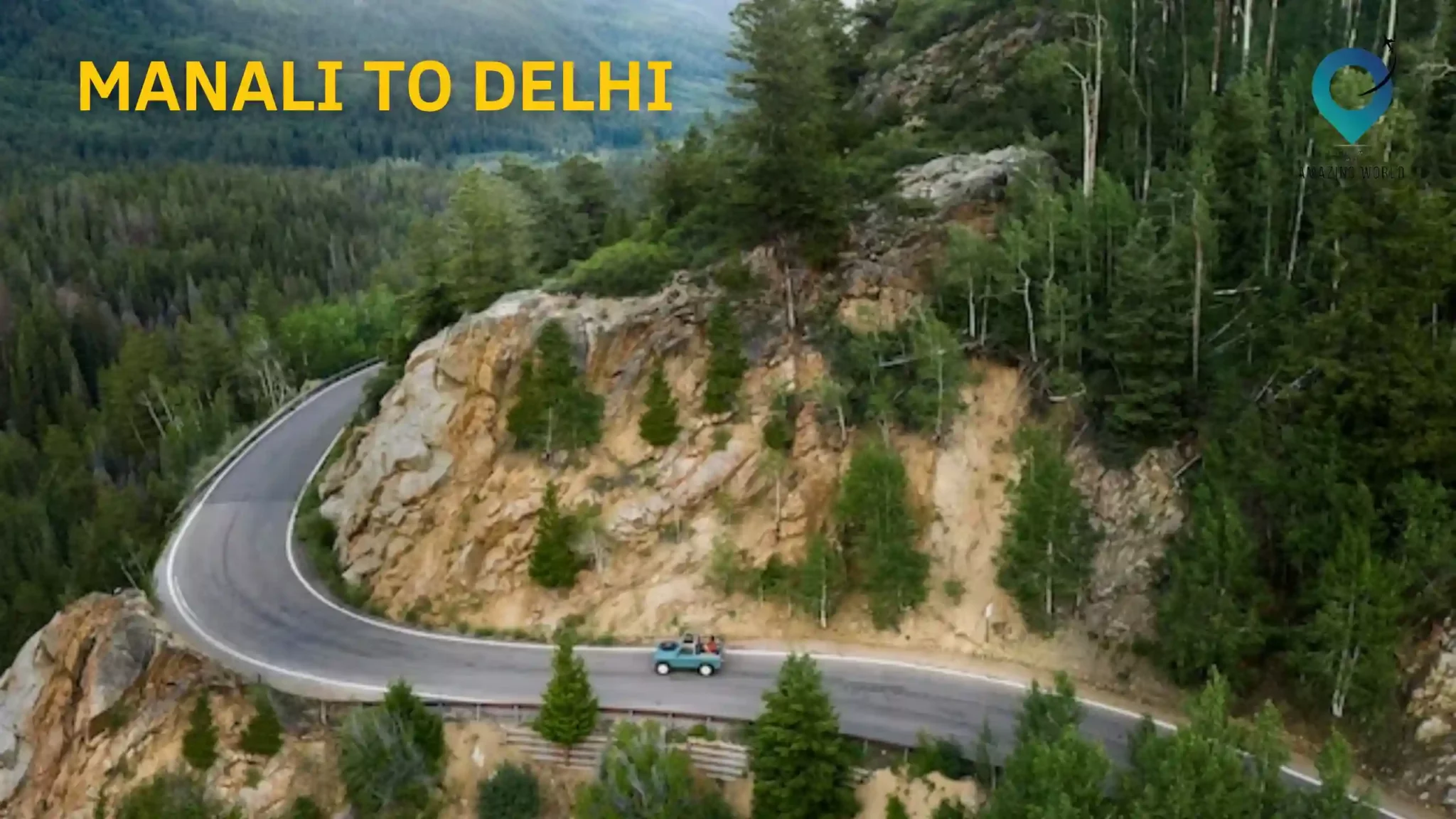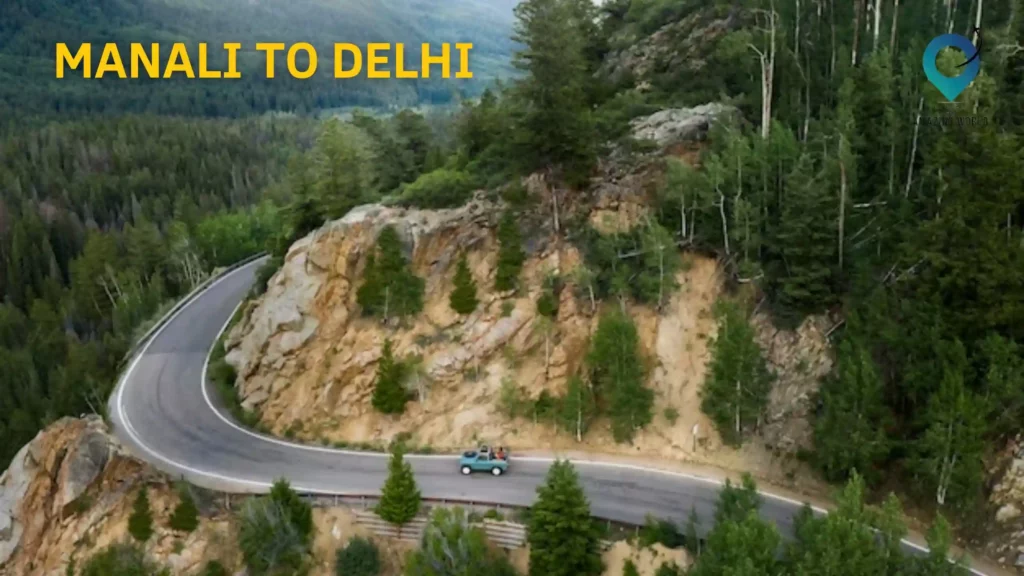 Start your journey back to Delhi, but not before capturing some last memories in Manali.
Begin your return journey to Delhi, cherishing the picturesque landscapes and experiences of Manali.
Enjoy the scenic drive and stop by any beautiful spots you may have missed on the way up. On the way back, make brief stops at any beautiful spots or viewpoints that you didn't have a chance to explore during your journey to Manali.
Reach Delhi and conclude your road trip with happy hearts and wonderful memories. Arrive in Delhi, completing your enriching and unforgettable road trip from Delhi to Manali. Take back cherished memories of the mesmerizing Himalayan beauty and hidden gems you discovered along the way.
Conclusion.
Remember to ensure your car is well-maintained before the trip, carry the necessary documents, and also pack essentials like snacks, water, a first-aid kit, and extra clothes. Stay hydrated and enjoy the journey while being cautious on the road.
I hope this itinerary helps you have an incredible road trip from Delhi to Manali! If you have any more questions or need further assistance, feel free to ask. Have a fantastic trip, and don't forget to share your travel experiences with your friends!
How much did you like Our detailed 7-Day Road Trip from Delhi to Manali Road trip Itinerary: Exploring Himalayan Beauty & Hidden Gems? Review Also, please share these Blogs with your friends on social media.
Related Article –
Delhi to Manali Must Asked Questions