1-Week South Korea Travel Itinerary | Place to Explore, Safety Tips, Currency or Payment Types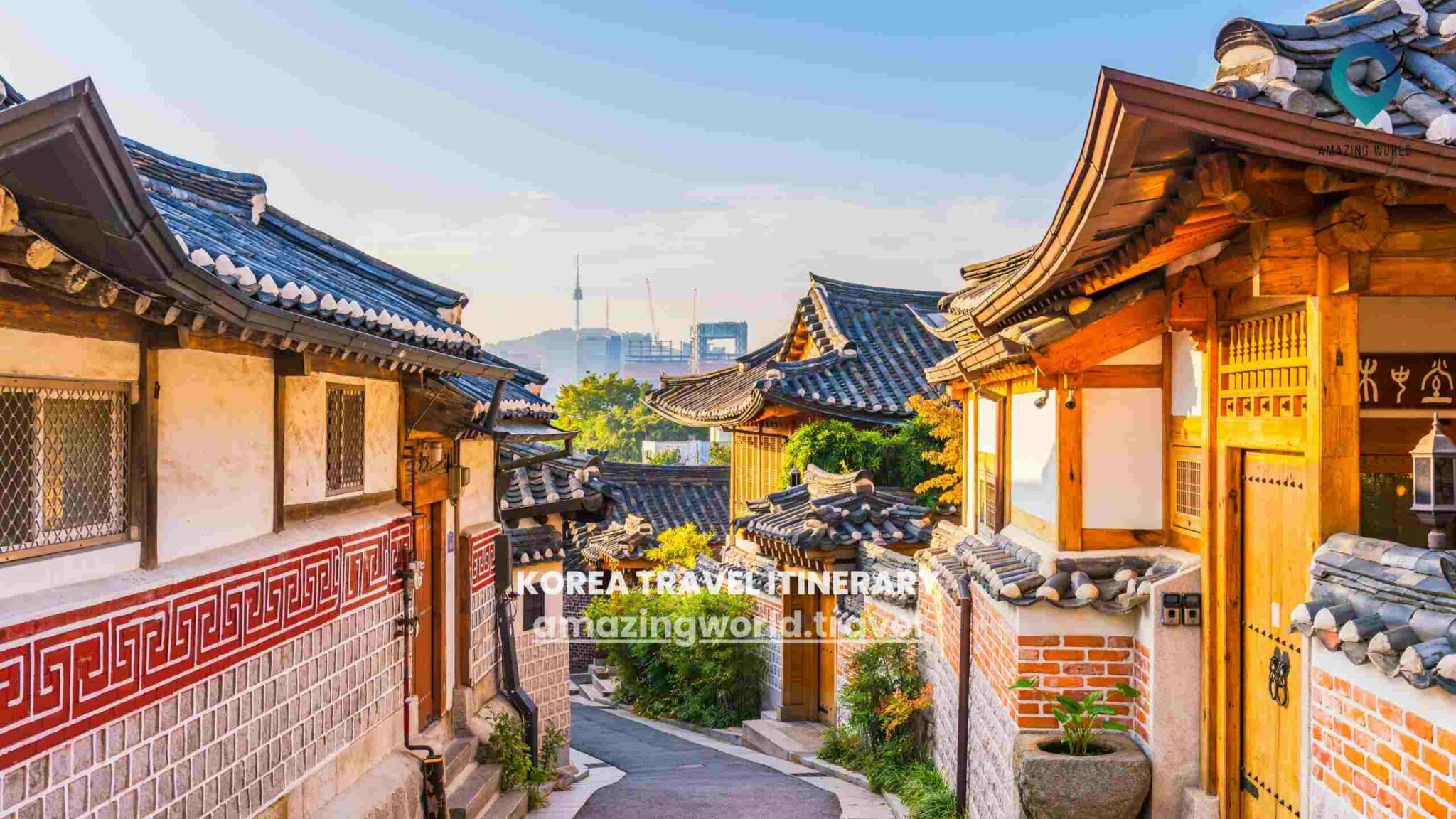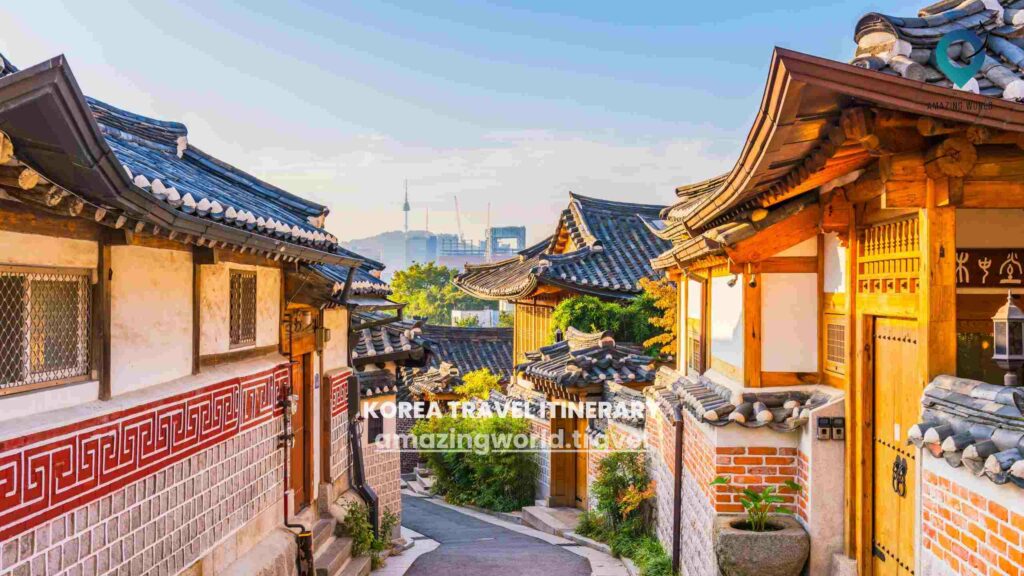 Are you planning a fantastic 1-week journey to South Korea? You're in the right place! In this travel guide, we'll help you map out an unforgettable trip to South Korea in just 7 days. We'll provide you with a detailed itinerary, so you can explore the best of South Korea while staying within your budget and schedule. From exploring vibrant markets to enjoying delicious Korean cuisine, we've got your travel plans covered. So, let's get started on your exciting adventure from India to South Korea!
Visa and Entry Requirements:
Check Visa Requirements: Determine whether you need a visa to enter South Korea. Visa requirements vary depending on your nationality and the purpose of your visit. Visit the official website of the South Korean embassy or consulate in your country to find out the specific requirements.
Prepare Required Documents: Gather the necessary documents for your visa application. Typical documents may include a valid passport, visa application form, passport-sized photos, proof of financial means, and a letter of invitation if applicable.
Submit Your Application: Submit your visa application to the nearest South Korean embassy or consulate in your country. Be sure to follow the specific instructions and pay the required visa fee.
Wait for Processing: Visa processing times can vary, so it's essential to apply well in advance of your intended travel date. Check the processing times with the embassy or consulate.
Receive Your Visa: Once your visa is approved, you will receive it in your passport. Make sure to check the visa's validity and any specific conditions.
Booking International Flights:
Research and Compare: Use online travel websites or consult with travel agencies to research and compare international flight options to Seoul. Consider factors like cost, airline preferences, travel dates, and layovers.
Book Your Flight: Once you've chosen your flight, book your tickets online through the airline's website or a trusted online travel agency. Be sure to provide accurate passenger information and pay for your tickets using a secure payment method.
Check Passport Validity: Ensure that your passport is valid for at least six months beyond your planned departure date to avoid any issues with immigration.
Also, if you are looking best Fights at Discounted Rates we recommend booking your Fights with Singapore Airlines
Other Airports Serving Seoul:
Aside from Incheon International Airport (ICN) and Gimpo International Airport (GMP), there are also:
Gimhae International Airport (PUS): Located in Busan, South Korea's second-largest city, this airport serves as an alternative international gateway to Seoul. You can reach Seoul from Gimhae Airport by taking a domestic flight to Gimpo Airport or using the KTX train service.
Reaching Seoul by Flight:
Upon arriving at Incheon International Airport or Gimpo International Airport, you can reach Seoul's city center by:
Airport Railroad Express (AREX): The AREX train connects both airports to Seoul Station, where you can transfer to the Seoul Metro or other transportation options to reach your hotel.
Airport Limousine Buses: These buses provide convenient transportation to various parts of Seoul, including major hotels and neighborhoods. They operate from both airports.
Transportation Services from the Airport to Hotels:
Taxi: Taxis are readily available at both Incheon and Gimpo airports. Ensure the taxi has a functioning meter, and you can communicate your hotel's name and address to the driver in Korean or have it written in Korean script.
Airport Limousine Buses: Airport limousine buses operate routes to many hotels and neighborhoods in Seoul. You can purchase tickets at the airport and board the designated bus for your destination.
Private Airport Transfer: Some travelers prefer the convenience of pre-arranged private airport transfers. You can book these services in advance, and a driver will meet you at the airport and take you directly to your hotel.
Public Transportation: If you're comfortable navigating public transportation, you can take the Seoul Metro or buses from the airport to your hotel or destination in the city.
Remember to check your specific airport and transportation options to your hotel before your trip, as details and services may change over time.
Also, if you are looking best hotels and Homestay deals then we recommend booking your hotels and homestay with priceline.com
Day 1: Arrival in Seoul, South Korea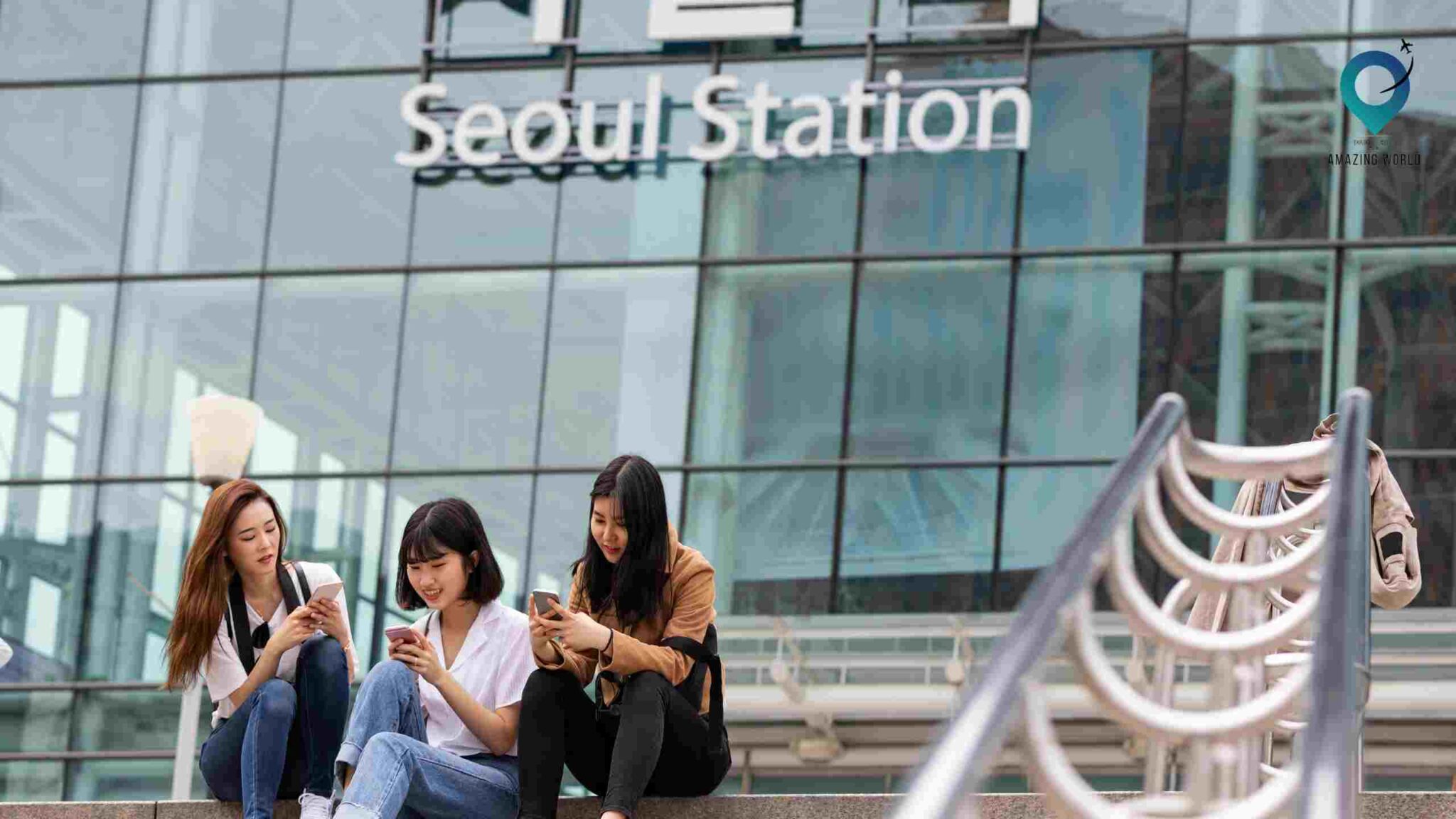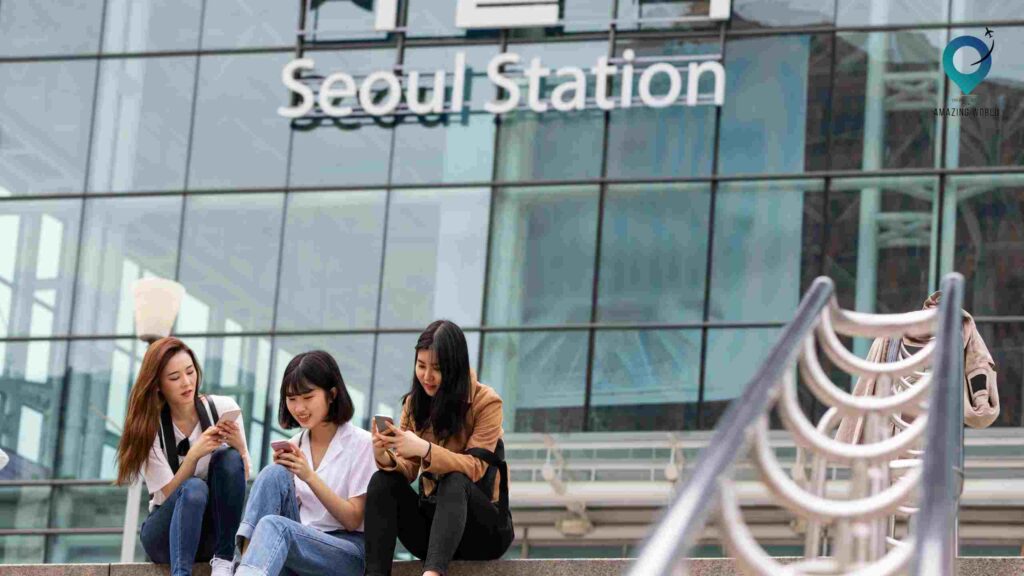 Welcome to Seoul, the capital city of South Korea! Start your trip by checking into your hotel and taking some time to rest after your journey. In the morning, visit Gyeongbokgung Palace, the largest and most beautiful palace in Seoul, to immerse yourself in Korean history and culture. In the afternoon, explore the vibrant streets of Myeongdong, known for its shopping and street food. As the evening sets in, head to N Seoul Tower for breathtaking panoramic views of the city.
Day-2: Seoul
Start your day by visiting Bukchon Hanok Village, a traditional Korean village with preserved hanok houses. In the afternoon, explore the lively district of Insadong, known for its art galleries, traditional tea houses, and souvenir shops. In the evening, enjoy a Han River cruise and admire the beautiful cityscape.
Day 3: Busan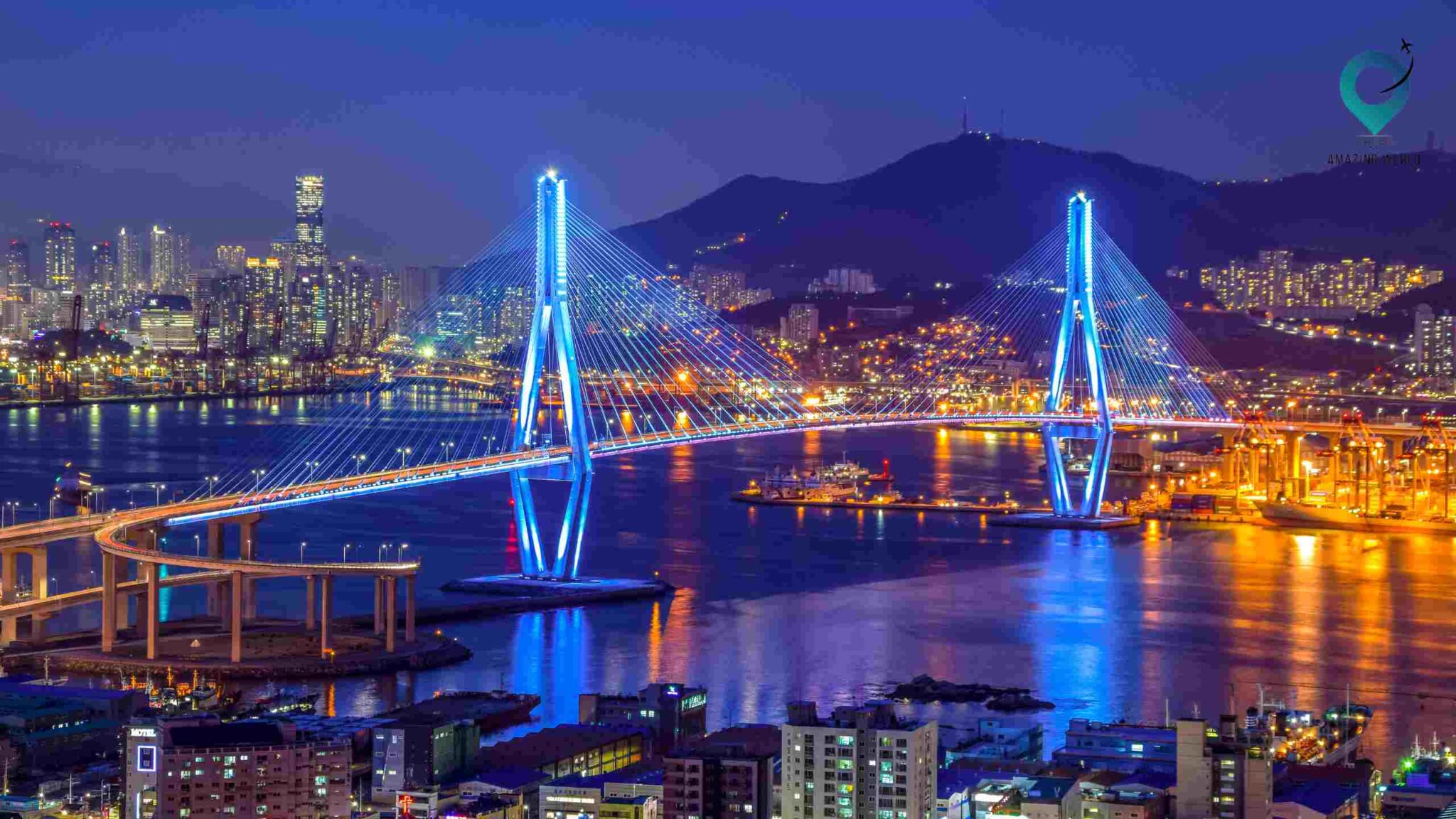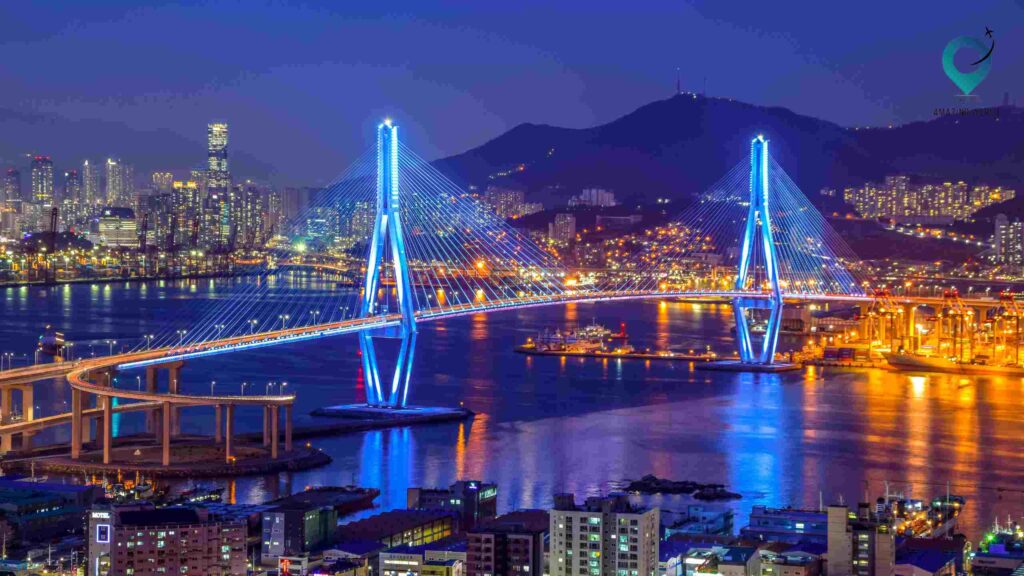 Take a day trip to Busan, South Korea's second-largest city. Start your morning by visiting the iconic Gamcheon Culture Village, known for its colorful houses and art installations. In the afternoon, relax at Haeundae Beach and enjoy the vibrant beach atmosphere. In the evening, explore the bustling street of Gwangalli and enjoy dinner with a beautiful view of Gwangandaegyo Bridge.
Gamcheon Culture Village: Check prices
Haeundae Beach: Free
Gwangalli: Free
Day-4: Seoul
Explore the modern side of Seoul by visiting COEX Mall, one of the largest underground shopping malls in Asia. In the afternoon, visit Lotte World, an indoor theme park with thrilling rides and entertainment for the whole family. In the evening, wander around the trendy district of Gangnam and enjoy some delicious Korean BBQ.
Day-5: Jeju Island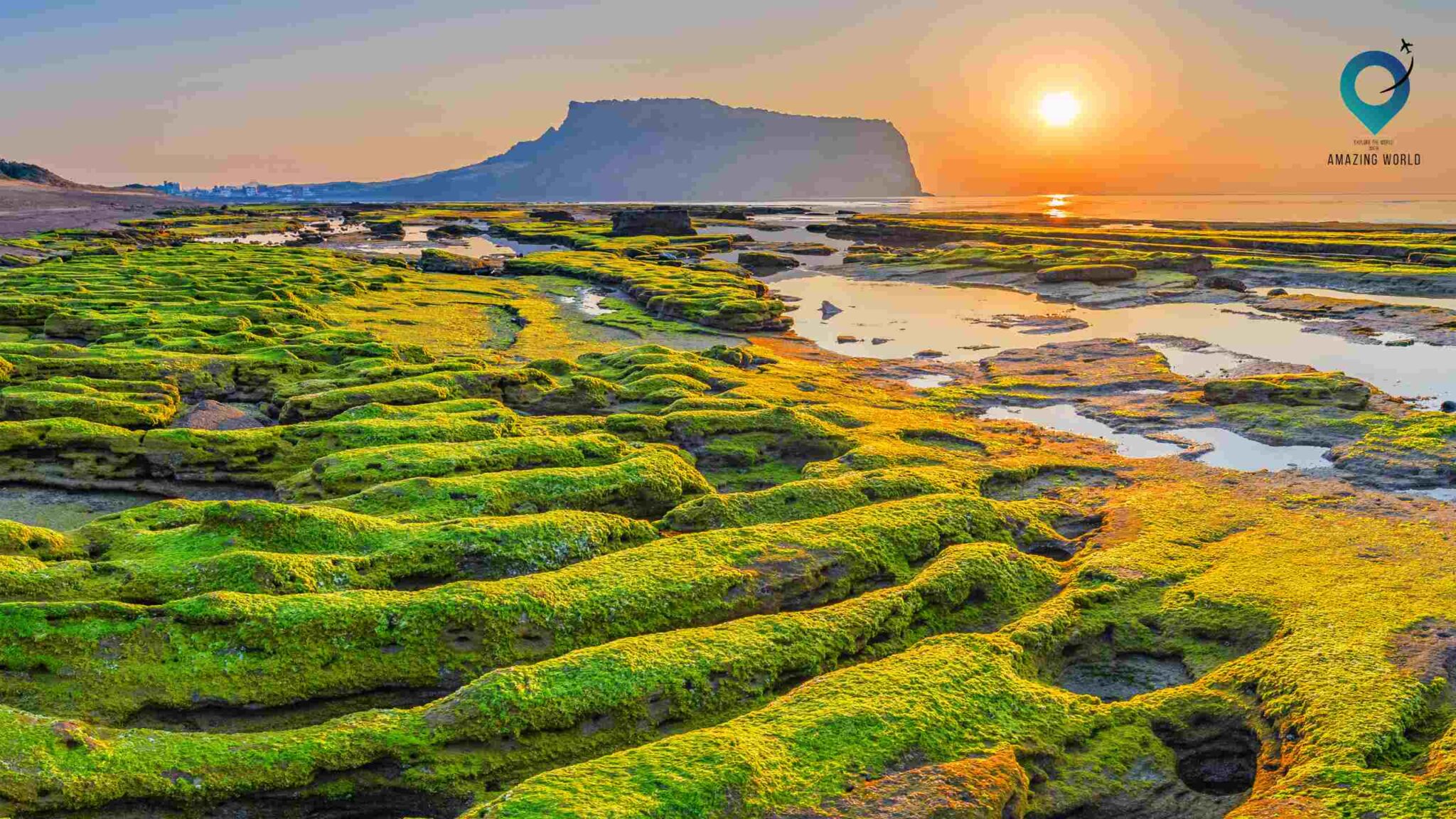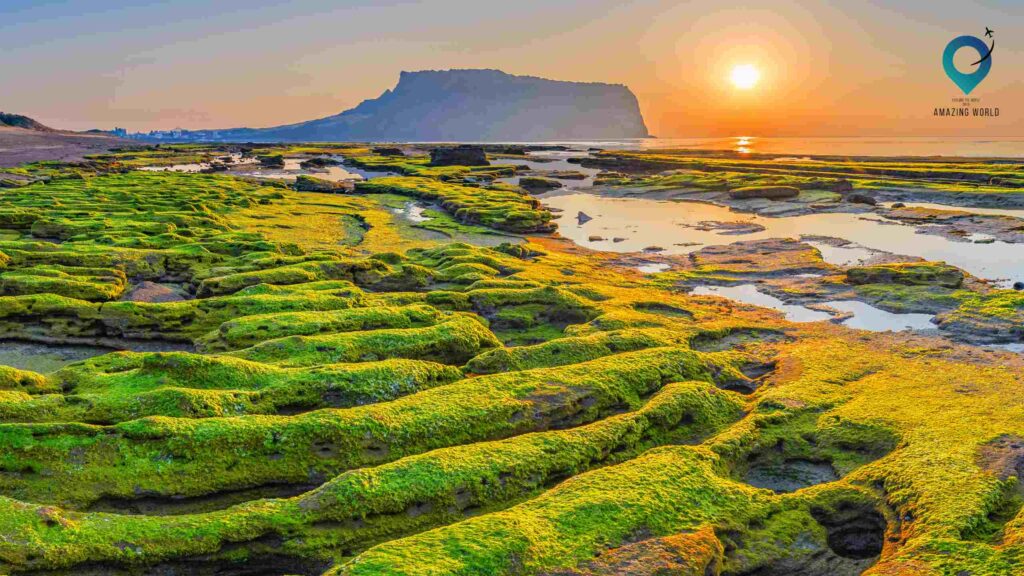 Take a flight to Jeju Island, a beautiful volcanic island known for its stunning landscapes and natural wonders. Start your day by exploring Seongsan Ilchulbong, a UNESCO World Heritage site with a breathtaking crater. In the afternoon, visit Cheonjiyeon Waterfall and take a leisurely walk along the Olle Trails. In the evening, relax at one of Jeju's beautiful beaches and enjoy the sunset.
Seongsan Ilchulbong: Check prices
Cheonjiyeon Waterfall: Free
Jeju Beaches: Free
Day 6: Jeju Island
Continue exploring the wonders of Jeju Island by visiting the iconic Jeju Loveland, an outdoor sculpture park showcasing erotic art. In the afternoon, hike up Hallasan, South Korea's highest mountain, for panoramic views of the island. In the evening, relax and unwind at one of Jeju's famous hot springs.
Day 7: Departure from Seoul
Say goodbye to South Korea as you depart from Seoul. If time allows, explore the vibrant neighborhood of Hongdae, known for its street performances and nightlife, before heading to the airport.
Additional Mut Know Information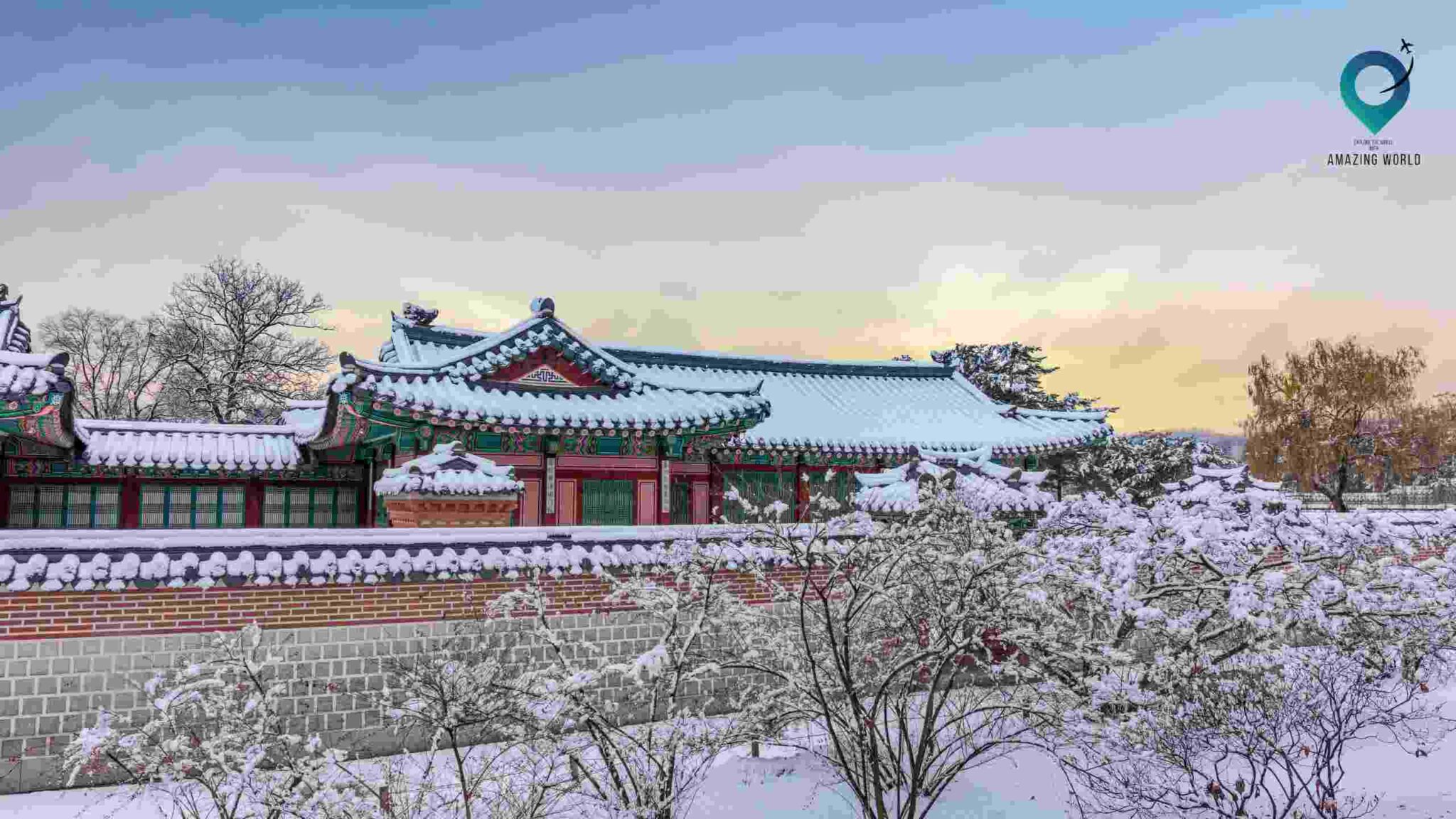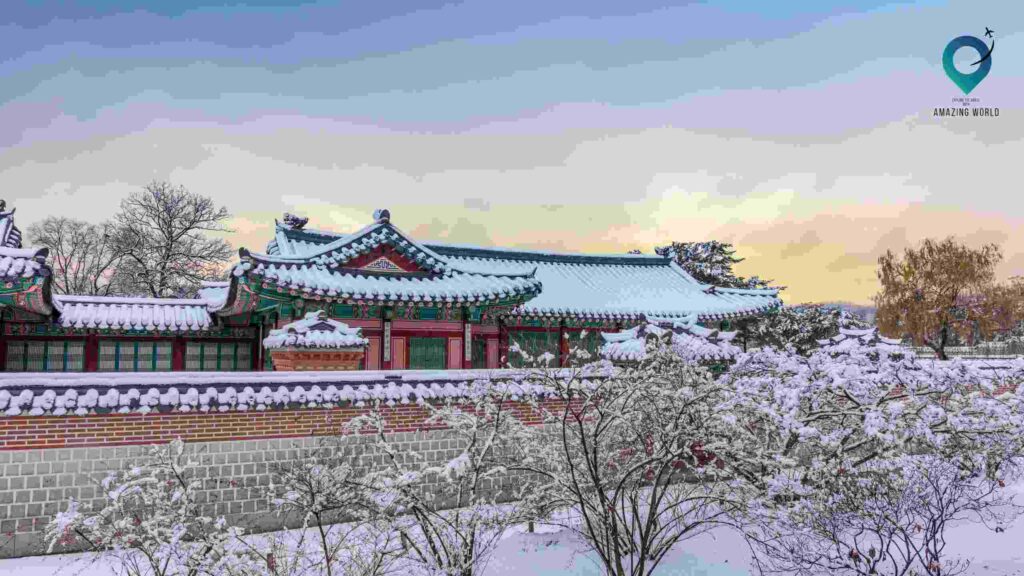 What To Pack + Weather
When traveling to South Korea in September, it is recommended to pack lightweight and breathable clothing as the average temperatures range from 17°C (63°F) to 25°C (77°F). However, it is important to note that South Korea experiences some rainfall during this season, so it is advisable to bring a lightweight raincoat or umbrella. It is also advisable to pack comfortable walking shoes as there will be a lot of exploring on foot.
Don't forget to bring a power adapter for your electronic devices, as South Korea uses a 220V electricity system. Lastly, make sure to carry some Korean won for your daily expenses, as not all places accept credit cards. Enjoy your trip to South Korea!
Nearby Shopping
| | |
| --- | --- |
| Nearby Shopping | Information |
| Location | -Myeongdong |
| Highlights | – Known for shopping and street food- Offers fashion, beauty products, accessories, and souvenirs. Bargaining is common in many shops Popular souvenirs: hanbok, skincare products, K-Pop merchandise, Korean snacks like kimchi, and seaweed. |
| Recommended Payment Methods | – Cash for smaller purchases and Credit card for larger ones. |
| Estimated Costs | -Costs vary depending on shopping preferences. |
| Tips | – Don't be afraid to negotiate for a better price. -Consider bringing both cash and a credit card. |
| Overall Experience | A vibrant and bustling district with a wide range of shopping options and street food, making it a must-visit for shopping enthusiasts. |
Transportation Tips
When traveling in South Korea, there are several transportation options to consider. In Seoul, the most convenient and efficient way to get around is by using the local public transportation system, which includes an extensive subway network and bus services.
Taxis and ride-sharing services such as Uber are also readily available and can be hailed from the streets or through mobile apps.
 For day trips or exploring outside of the city, renting a car is a popular option, but make sure to have an international driving permit. It is recommended to plan your itinerary in advance and check the transportation routes and schedules to make the most of your time.
Safety Tips
 South Korea is generally a safe destination with a low crime rate.
Take basic precautions and be aware of your surroundings.
Keep an eye on your belongings, especially in crowded areas, to prevent pickpocketing.
Respect local customs and etiquette, such as removing your shoes when entering homes or traditional Korean restaurants.
Avoid discussions or activities that may be seen as disrespectful or offensive to local culture.
Stick to well-lit and populated areas, especially at night.
Avoid areas with a reputation for higher crime rates.
Use licensed taxis and reputable transportation services.
In areas like Itaewon and Hongdae known for nightlife, stay alert and cautious.
Overall, South Korea is safe, but being prepared and using common sense enhances your trip's safety and enjoyment.
Travel Requirements
For traveling from India to South Korea, it is important to have a valid passport with at least six months of validity. Indian nationals are generally required to obtain a visa before entering South Korea. Visa applications can be submitted to the Embassy or Consulate of South Korea in India.
Additionally, it is advisable to check the travel advisories and entry restrictions for foreign visitors by contacting the Embassy or Consulate. Regarding vaccinations, it is recommended to consult a healthcare professional or a travel clinic for any specific requirements or recommendations for South Korea.
Cultural Norms + Etiquette
When visiting South Korea, it is important to be aware of and respectful of local customs and etiquette. South Koreans place a strong emphasis on politeness and respect, so it is customary to bow when greeting someone, especially when meeting someone older or of higher social status.
It is also important to remove your shoes when entering someone's home or certain establishments, such as temples or traditional tea houses.
When dining, wait for the eldest person to start eating before beginning your meal, and use chopsticks instead of your hands. Tipping is not common in South Korea, as service charges are often included in the bill.
However, it is appreciated to leave a small token of appreciation, such as a small gift or a sincere thank-you. Overall, being respectful, polite, and mindful of local customs will make your visit to South Korea more enjoyable and memorable.
Some Local Daily Common Use Words
| | |
| --- | --- |
| Topic | Information |
| Importance | Learning basic Korean phrases is important for connecting with locals. |
| Common Phrases | – Hello: "annyeonghaseyo"  -Thank you: "gamsahamnida" -Excuse me: "silhetseubnida" |
| Learning Resources | – Use online language free learning apps like Duolingo and Memrise. – Consider language guidebooks. |
| Cultural Gesture | South Koreans appreciate a slight bow when greeting or saying goodbye as a sign of respect. |
Health + Medical Facilities
South Korea has a well-developed healthcare system with a wide range of medical facilities available. Hospitals in major cities like Seoul and Busan are generally of high quality and provide advanced medical treatments. Some recommended hospitals in Seoul include Asan Medical Center, Seoul National University Hospital, and Samsung Medical Center.
Pharmacies are easily found throughout the country, and they usually offer a variety of over-the-counter medications. It's important to note that most pharmacies in South Korea close early, so it's advisable to purchase any necessary medications during the day.
For travelers visiting South Korea, it is recommended to have travel insurance that covers medical expenses. This ensures that you are financially protected in case of any unforeseen medical emergencies or accidents during your trip.
Accepted Currency + Payment Types
| | |
| --- | --- |
| Currency | South Korean Won (KRW) |
| Recommended Payment Types | Cash for small transactions |
|   | – Credit cards (Visa and Mastercard) for hotels, restaurants, and major establishments |
|   | – Mobile payment options (Samsung Pay and Apple Pay) for convenience |
| Exchange Rates | Find the current currency rates on google or Your Banks, either Local Currency Exchanger. |
| ATMs | Find the current currency rates on Google or Your Banks, either Local Currency Exchanger. |
Conclusion.
crafting a memorable 1-week South Korea travel itinerary involves a blend of exciting places to explore, essential safety tips, and insights into currency and payment types. By following this guide, you're not only well-prepared to navigate the wonders of South Korea but also ensure a safe and convenient journey. So, pack your bags, embrace the adventure, and let the beauty of South Korea unfold on your 7-day expedition.
How much did you like Our detailed EPIC 7 Days Korea Travel itinerary for first-timers (2023)? Review Also, please share these Blogs with your friends on social media.
Related Article –