ETA Visa Process: Step-by-Step Guide on How to Apply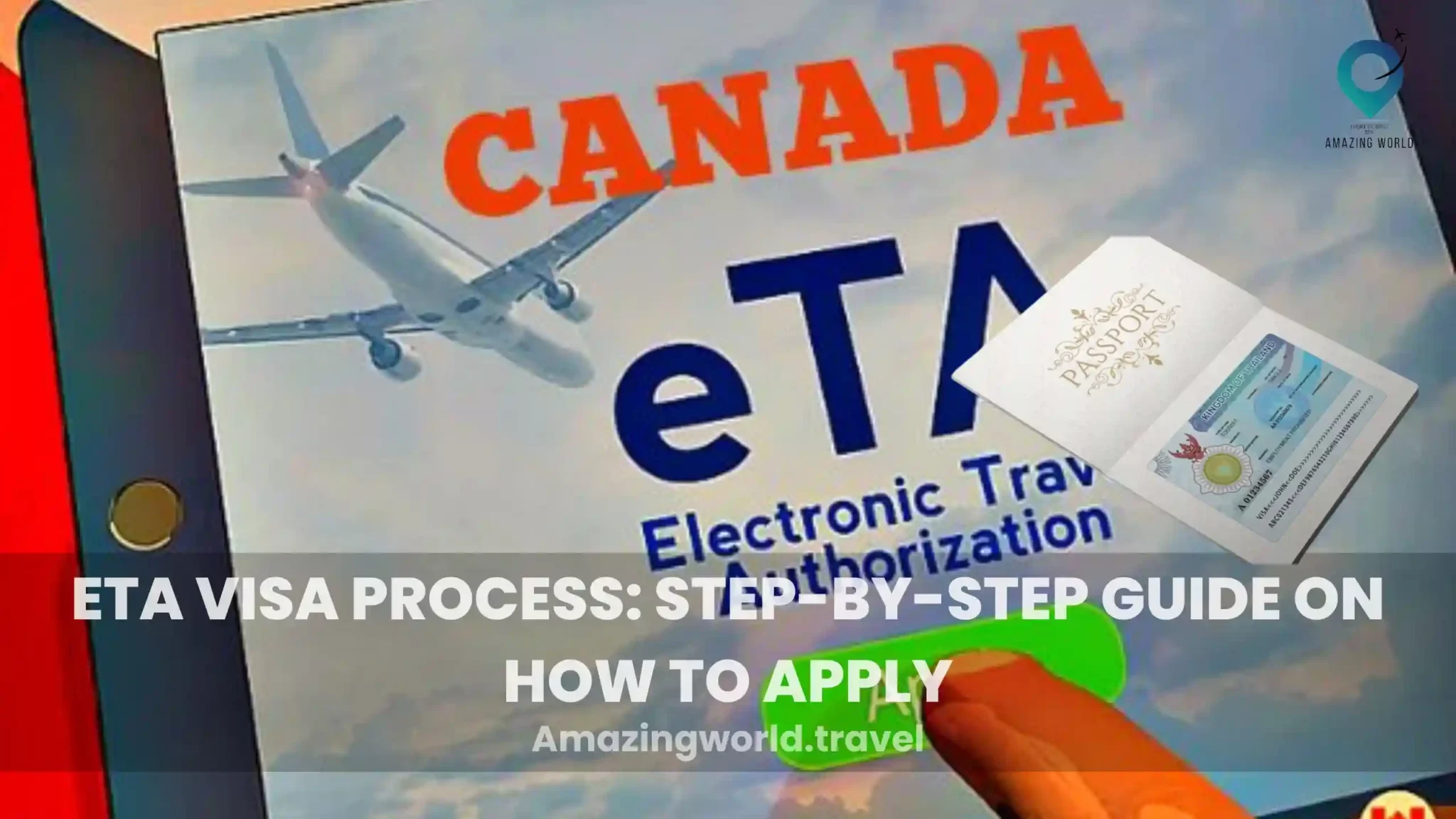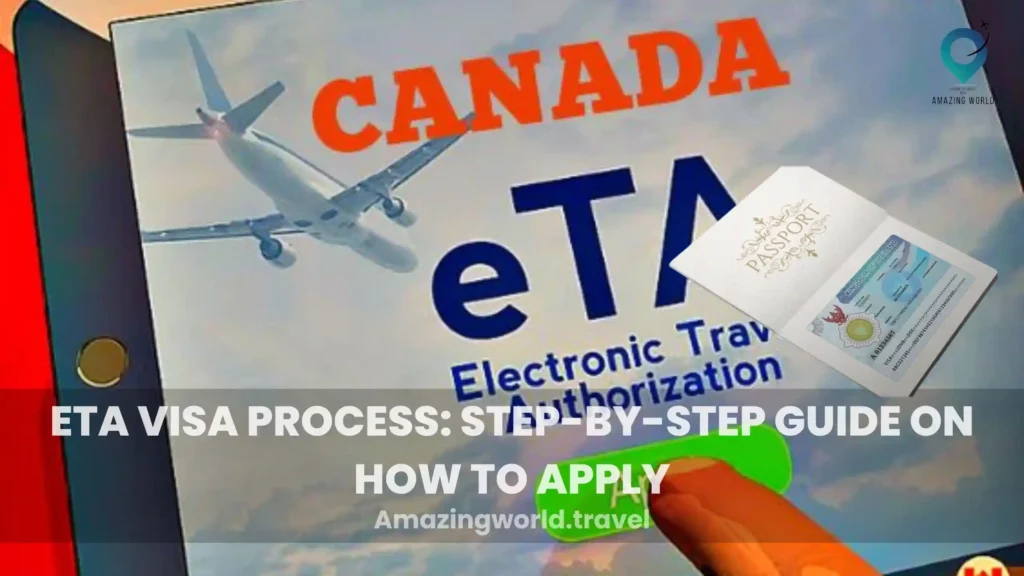 Are you excited about planning your next international adventure? If you're heading to a destination that requires an ETA (Electronic Travel Authorization) visa, it's crucial to understand the step-by-step process of obtaining it.
In this comprehensive guide, we will walk you through the ETA visa application process, ensuring a smooth and hassle-free experience. From researching the requirements to submitting your application, we've got you covered. So, let's dive in and explore the essential steps you need to follow to secure your ETA visa and embark on an unforgettable journey.
What is an ETA?
An ETA stands for Electronic Travel Authorization (ETA). It is an electronic entry requirement implemented by certain countries to facilitate travel for foreign visitors. An ETA's purpose is to determine travelers' eligibility before they arrive at their destination. It is a streamlined process that allows eligible travelers to apply for authorization online, eliminating the need for a physical visa or permit.
An ETA is typically associated with short-term visits for purposes such as tourism, business meetings, or transit. It is not a full visa but rather an authorization that permits travelers to enter the country for a specific period. The duration of the authorized stay varies depending on the country's policies.
The specific requirements and application process for an ETA can differ from country to country. In general, travelers need to complete an online application form, providing personal information, passport details, and the purpose of their visit. There is usually a processing fee associated with the application.
Once the ETA application is submitted, it undergoes a review process by the immigration authorities. They assess the information provided and conduct necessary security checks. If approved, the traveler receives an electronic confirmation or authorization that is linked to their passport.
It is essential to note that an ETA does not guarantee entry into the country. Upon arrival, the immigration officers have the authority to make the final decision on whether to permit entry based on their assessment of the traveler's compliance with immigration laws and regulations.
It is advisable to check the official website of the country you plan to visit for detailed information on their ETA system. The official website will provide comprehensive guidelines, eligibility criteria, application procedures, and any additional requirements or updates related to the ETA program.
ETA Visa Process: Step-by-Step Guide
If you're planning to travel to a country that requires an ETA (Electronic Travel Authorization) visa, it's essential to understand the application process. An ETA is an electronic entry requirement that permits travelers to visit for a specific period. To help you navigate the process smoothly, here is a step-by-step guide on how to apply for an ETA visa.
Step 1: Research the ETA Requirements
Before beginning the application, research the specific ETA requirements of the country you intend to visit. Visit the official government website or immigration portal to gather accurate information regarding eligibility criteria, supporting documents, and application guidelines.
Step 2: Access the Official ETA Application Website
Visit the official website designated for ETA visa applications. Make sure you are on an authorized and secure website to avoid scams or fraudulent services. Most countries provide a dedicated online portal for ETA applications.
Step 3: Fill out the Application Form
Carefully complete the ETA application form with accurate information. Provide personal details, passport information, travel itinerary, purpose of visit, and any additional information required. Review the form before submission to ensure all fields are correctly filled.
Step 4: Review and Submit the Application
Before applying, review all the information provided to ensure its accuracy. Check for any errors or missing details. Once you are confident in the accuracy of your application, submit it through the online portal. Save any confirmation number or receipt provided for future reference.
Step 5: Pay the Application Fee
In some cases, an ETA application may require a processing fee. Check the official website for the accepted methods of payment and submit the price as instructed. Keep a record of the payment transaction for your records.
Step 6: Wait for Processing and Decision
After applying, the immigration authorities will review and process it. The processing time varies depending on the country and the volume of applications. Check the official website for estimated processing times and avoid making duplicate applications or inquiries.
Step 7: Receive the ETA Approval
Once your application is approved, you will receive the ETA visa approval. It may be sent to you via email or made available for download on the official website. Print a copy of the approval confirmation for your records and future reference.
Step 8: Travel with the ETA Visa
When traveling, carry a copy of the ETA approval confirmation along with your passport. Upon arrival at the destination, present your passport and ETA approval to the immigration officers for verification. They will grant you entry, provided all other entry requirements are met.
Remember to comply with the conditions of your ETA visa, such as the permitted duration of stay and the purpose of your visit. Failure to adhere to these conditions may result in penalties or future travel restrictions.
Processing Time
The processing time for an ETA can vary depending on several factors, such as the volume of applications and the time of year. Typically, the processing time ranges from a few hours to a few days. Applying for your ETA well in advance is advisable to ensure you receive it before your intended travel date.
Approval and Traveling
Once your ETA application is approved, you will receive a notification via email or through the ETA website. Take a printout or save an electronic copy of your ETA approval, as you will be required to present it at the immigration checkpoint upon arrival in the country. Ensure that you have all the necessary travel documents and follow any additional instructions provided with your ETA approval.
How do I extend my eTA visa?
Extending your eTA (Electronic Travel Authorization) visa involves navigating through a unique journey influenced by the policies and practices of the country you're visiting. If your heart desires a prolonged stay in the captivating land of Canada, it is highly recommended to initiate the application process at least 30 days before the expiration of your current visa status.
By proactively embracing this timeframe, you ensure ample opportunity for a smooth and seamless extension experience, granting you the cherished moments and unforgettable memories you seek.
To extend your eTA visa in Canada, follow these steps:
Determine your eligibility: Ensure that you are eligible for an eTA extension. Some conditions may apply, and not all individuals are eligible for an extension. Check the official Government of Canada website for eligibility criteria.
Prepare necessary documents: Gather the required documents for your application. This may include your passport, proof of funds to support your stay, a valid reason for the extension, and any additional supporting documents requested by the immigration authorities.
Complete the application form: Visit the official Government of Canada website and locate the application form for extending your eTA. Fill out the form accurately and provide all the necessary information as requested. Double-check for any errors before submitting the form.
Pay the application fee: Pay the applicable fee for the extension application. The fee amount and accepted payment methods will be provided on the website. Ensure that you make the payment using the approved methods.
Submit your application: Once you have completed the form and paid the fee, submit your application through the online portal. Make sure to retain a copy of the submission confirmation for your records.
Await a decision: The processing time for eTA extension applications can vary. It is important to monitor the status of your application using the online tracking system provided by the Government of Canada. They will inform you of their decision or if any additional information is required.
Compliance with terms: While your application is under review, it is crucial to maintain compliance with the terms of your existing eTA visa. Ensure that you do not overstay your authorized period of stay and follow all immigration regulations.
Conclusion
Applying for an ETA online visa has revolutionized the visa application process, providing travelers with a convenient and efficient way to obtain their travel authorization. By following the step-by-step instructions outlined in this article, you can successfully apply for an ETA and embark on your journey with peace of mind. Remember to review the official ETA website for country-specific requirements and guidelines.
How much did you like Our detailed ETA Visa Process: Step-by-Step Guide on How to Apply? Review Also, please share these Blogs with your friends on social media.
Related Article
ETA Visa Common FAQ
The validity of an ETA varies depending on the country. Typically, ETAs are valid for a specific period, ranging from a few months to several years.
The eligibility for an ETA may vary depending on your current visa status. Check the official ETA website for specific information regarding visa compatibility.
Yes, it is possible to apply for an ETA on behalf of another person. However, you will need to provide the necessary supporting documents and information for that individual.