JOIA BEACH, Miami| Best Beach Club & Restaurant in FL USA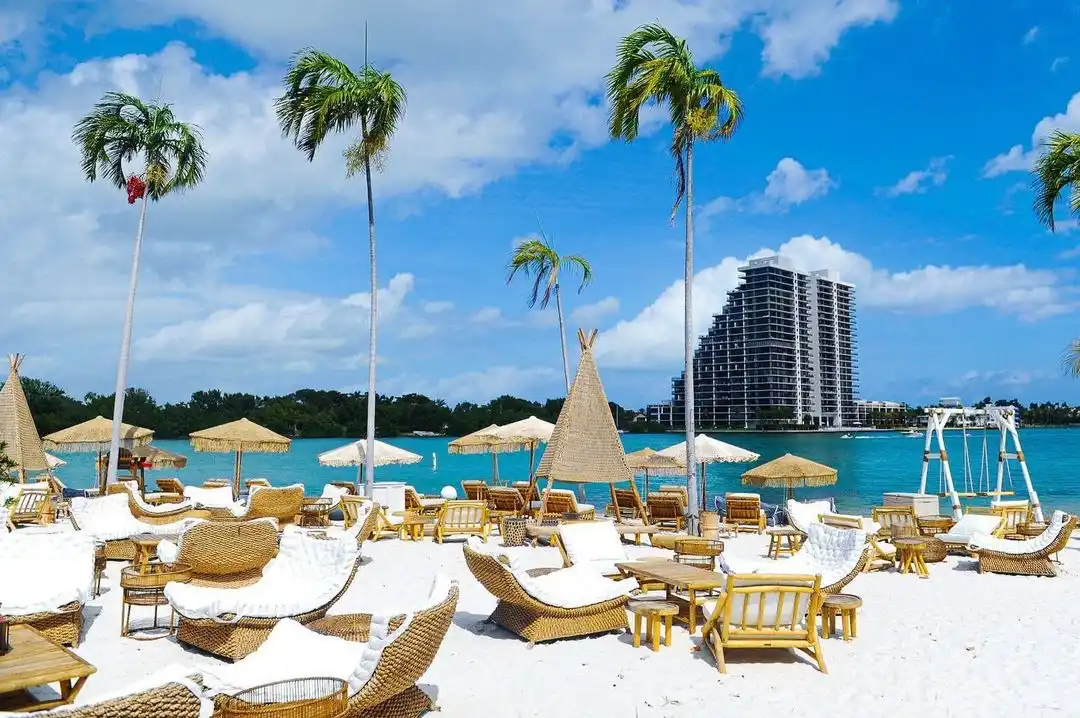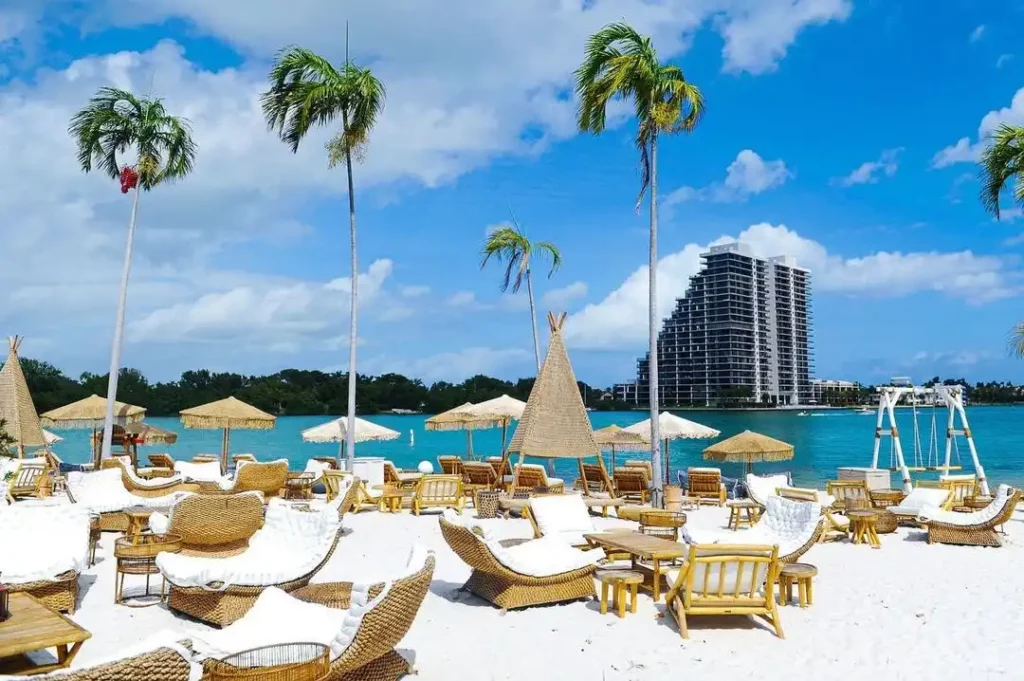 JOIA BEACH | Podcast
JOIA Beach is the must-visit beach club and restaurant in Miami. With its stunning white sands, beautiful blue waters, and vibrant party atmosphere, it's easily one of the most popular hot spots in town. Not only does JOIA offer a relaxing day on the beach with delicious food, drinks, live music events, and more – but there's also plenty to do for both adults and kids alike!
From dining al fresco or diving into unique activities like stand-up paddleboarding to watching DJs spin your favorite tracks poolside – you can find it all here at JOIA Beach! Come join us today and make some magical memories that will last a lifetime.
About JOIA BEACH, Miami & Its Location
Located on Jungle Island in the center of Miami, Florida,   JOIA Beach is a popular destination for visitors and locals alike. With beautiful white sandy beaches, crystal-clear water, and lush jungle trails, JOIA Beach offers a truly unique experience that can't be found just anywhere.
This beautiful beach island is owned by two brothers named- Gustavo and Maximiliano Vertone, this islandvisitors can enjoy swimming, sunbathing, and simply taking in the beauty of the island but they can also explore the winding trails through the jungle or hike up to views of Parrot Jungle Trail where they can admire extraordinary vistas of downtown Miami.
Enjoy an afternoon of relaxation seaside or take a day trip to experience all that JOIA Beach has to offer; either way, there's something for everyone here!
How to Reach JOIA BEACH, Miami
 Joia Beach is located in the city of Miami, Florida, United States. To get there, you can use the following methods of transportation:
By car: If you are driving to Joia Beach, you can use a GPS navigation system or a map to guide you to the location. The address of Joia Beach is 1111 Parrot Jungle Trail, Miami, FL 33132, United States.
By public transportation: If you are using public transportation to get to Joia Beach, you can take the Metrorail to the Dadeland South station and then transfer to the bus. Take the bus route 120 and get off at the stop at 111th Street and SW 8th Street. The beach is a short walk from this bus stop.
By taxi or ride-sharing service: You can also use a taxi or a ride-sharing service like Uber or Lyft to get to Joia Beach. Simply input the address of the beach into the app and request a ride.
Once you arrive at Joia Beach, you will find plenty of parking available for visitors near the Beachside.
If You are planning your next travel vacation and looking for the best flight deals from your destination. So, we recommend you book a flight from expedia.com. 
Also, if you are looking best hotels and Homestay deals then we recommended book your hotels and homestay with  hotels.com and  Vrbo.com
What is JOIA BEACH Famous for?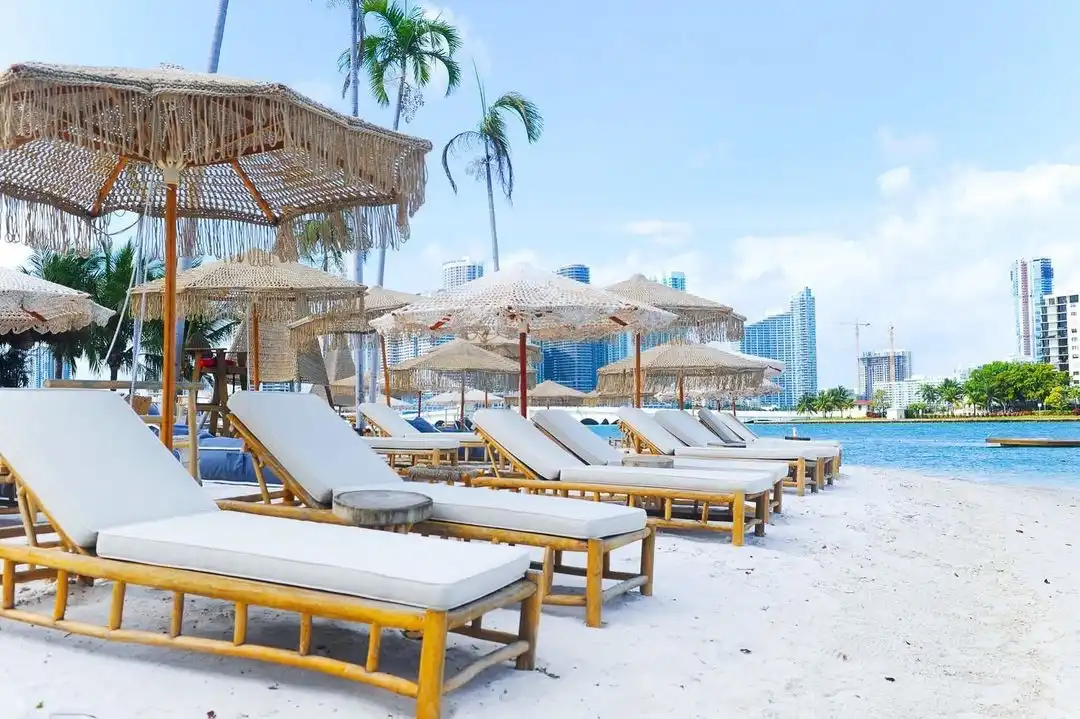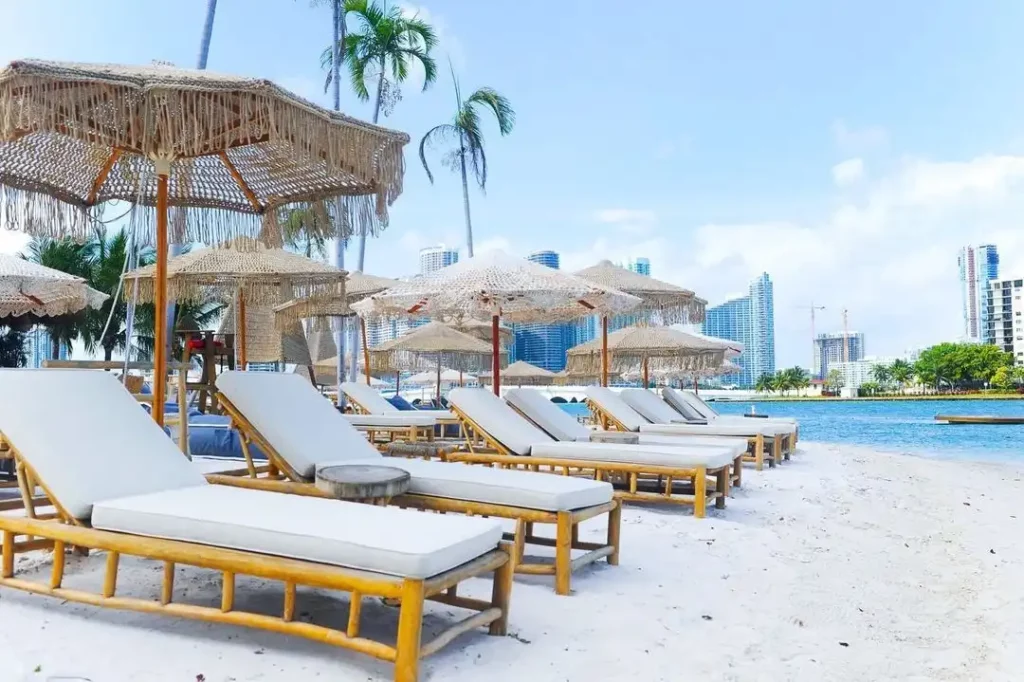 Joia Beach is a renowned destination for its stunning coastal views, white sand beaches, and crystal-clear waters. From its incredible stretches of beach backed by lush green forests to the vibrant nightlife, there's something for everyone to enjoy.
Whether it's sipping a cocktail at one of the many beach bars or participating in an array of water sports such as scuba diving, jet skiing, and kite surfing, Joia Beach has it all!
Finally, the energetic atmosphere frequently draws celebrities and VIPs just looking to let loose and immerse in nature – making Joia Beach one of the most coveted vacation destinations around.
Activities and Things to do in JOIA BEACH, Miami
JOIA BEACH in Miami is a great destination for fun-filled activities and attractions! From shopping boutiques to beachside bars, exciting nightlife, and events, there's something for everyone.
For a welcome respite from the hot sun of Miami, visitors can relax with a massage or facial at one of the many world-class spas.
For those looking to escape all the hustle and bustle, numerous waterfront restaurants offer some of the freshest seafood around, overlooking stunning views of the ocean sunset. Activities like jet skiing, stand-up paddle boarding, surfing lessons, and volleyball also make JOIA BEACH an enjoyable experience for all. 
Some Photos and Videos of Guests Enjoying Themselves at Joia Beach
List some of the amenities and Accommodations offered at Joia Beach
Joia Beach offers a range of amenities and accommodations to ensure that your time there is relaxing and enjoyable. Guests can enjoy the beach, have access to complimentary Wi-Fi, and play in one of the two on-site pools.
In addition, Joia Beach also provides modern rooms, including flat-screen TVs and luxurious bedding for a comfortable stay.
For those looking for a little extra comfort and a special touch, Joia Beach also offers private cabanas with VIP service. 
If you are looking to book budget-friendly hotels, resorts, Airport Taxis, cars, etc. So, we recommend you book your stay from Booking.com Or Omio you will get plenty of deals along with verified hotels and a homestay.
If You Are Looking for a Luxury Family experience, we recommend you book your luxury stay with Radisson Hotels.
Food and Drinks Menu at Joia Beach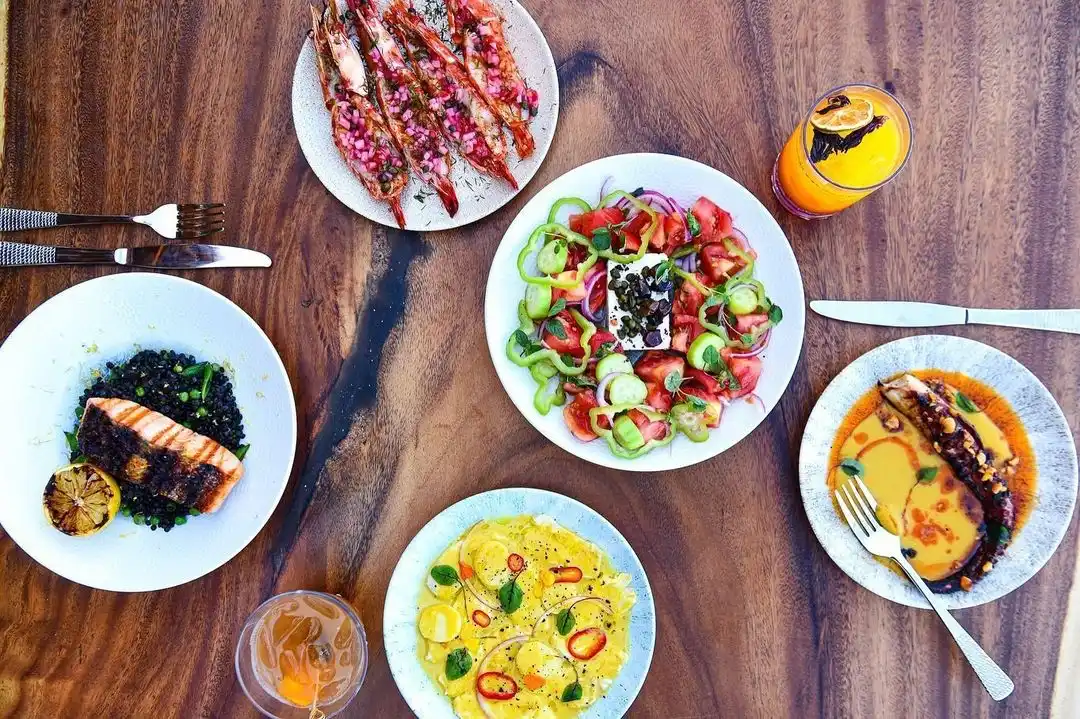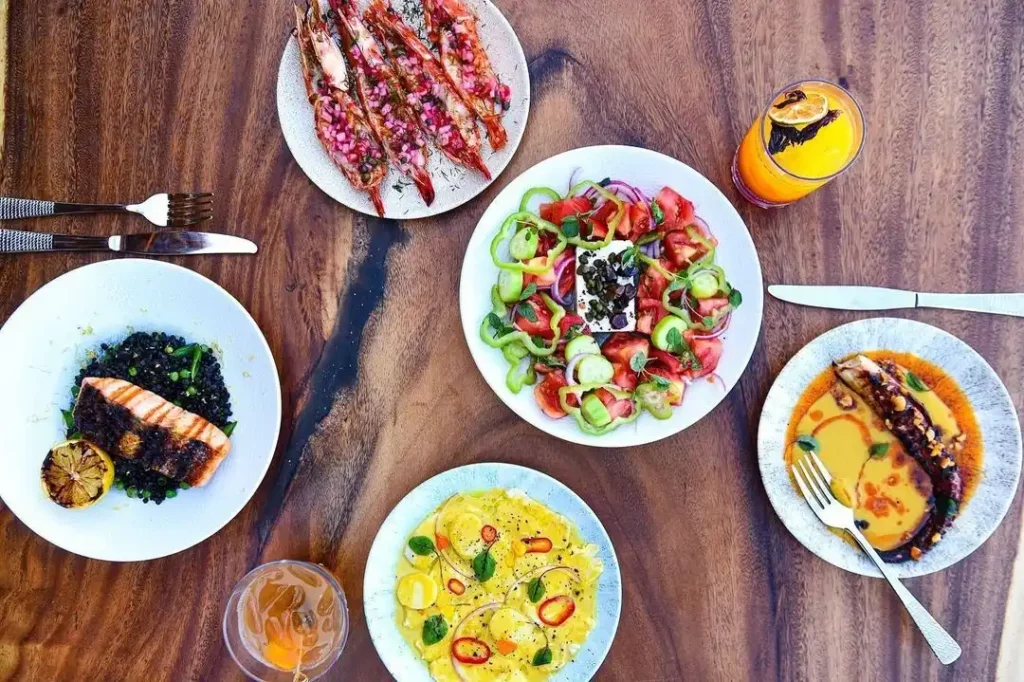 Food and drinks at Joia Beach are sure to tantalize your taste buds! Sample some of their Middle Eastern fare with their renowned Hummus Masabacha, Tzatziki, Baba Ghanoush, and Greek Spreads.
They've also added a tasty twist to our favorite feta dish by offering Spicy Whipped Feta.
Don't forget delicious meals that will delight vegetarians, vegans, and meat eaters alike.
 Come enjoy some delightful food and drinks while taking in the beautiful views of Joia Beach's unique beachfront location.
 Conclusions.
JOIA BEACH, Miami is the best beach club and restaurant in Florida, USA. With its stunning location on the water, delicious food and drinks menu, and friendly staff, JOIA BEACH is the perfect place to relax and enjoy a day by the beach. If you're ever in Miami, be sure to check out JOIA BEACH!
How much did you like Our detailed Blind Creek Beach (Fort Pierce): Best Nude Beach in Florida? Review Also, please share these Blogs with your friends on social media.
Recommended
JOIA BEACH Map Locations
JOIA BEACH FAQ