Exploring Jones Beach Field 5, NY: Attractions, Beach Parking, and Maps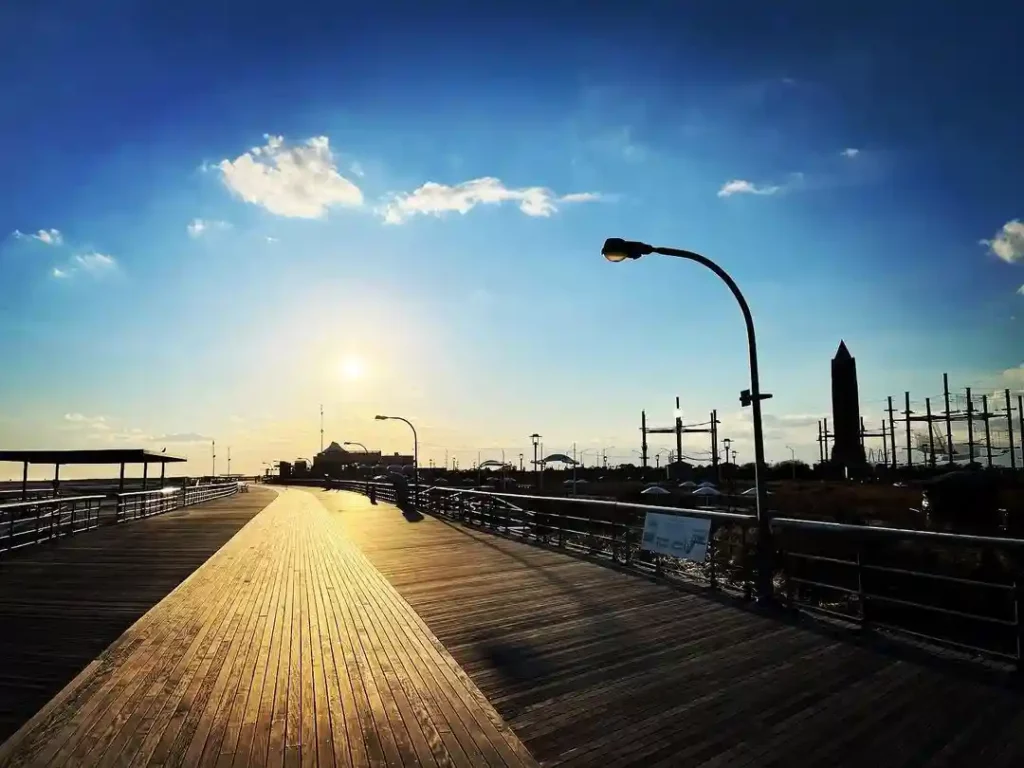 Nestled along the sun-kissed shores of Long Island, Jones Beach Field 5 emerges as a captivating oasis, where the symphony of crashing waves and the allure of golden sands beckon with irresistible charm.
As you venture into this idyllic haven, you'll find yourself immersed in a world of coastal bliss and relaxation.
Whether you're drawn by the serenity of the Atlantic's embrace or the excitement of beachside activities, Jones Beach Field 5 offers an experience that epitomizes the essence of a perfect beach getaway.
About Jones Beach
Jones Beach, located on the south shore of Long Island in New York, is a picturesque destination renowned for its stunning coastline and vibrant recreational offerings. The beach stretches over 6.5 miles along the Atlantic Ocean, attracting visitors with its sandy shores, rolling waves, and a wide array of amenities. Nestled within the larger Jones Beach State Park, it's a haven for beachgoers, families, and nature enthusiasts.
What is the Field 5 Area at Jones Beach?
Field 5 is a distinctive area within Jones Beach State Park that offers an assortment of attractions and facilities for a memorable seaside experience. It's known for its spacious shoreline, making it an ideal spot for sunbathing, beach games, and leisurely strolls. The Field 5 area is also home to a variety of recreational facilities, including picnic areas, playgrounds, and even a swimming pool.
How to Reach Jones Beach
Visiting Jones Beach Field 5 in Wantagh, NY, is a straightforward journey, whether you're coming from nearby areas or planning a trip from a bit farther. Here's how to reach this picturesque destination:
Address: Jones Beach – Field 5, 1000 Ocean Pkwy, Wantagh, NY
By Car: Driving to Jones Beach Field 5 is a popular option due to its convenient access to major roadways. Follow these steps to reach the beach by car:
From New York City: Take the Southern State Parkway Eastbound or the Meadowbrook State Parkway Southbound. Both parkways provide direct access to Jones Beach State Park.
From Long Island: Depending on your location, you can take the Wantagh State Parkway or Meadowbrook State Parkway to reach the park.
By Public Transportation: While public transportation options are limited, you can still reach Jones Beach Field 5 with a combination of buses and taxis:
Bus: Several bus routes connect to Jones Beach State Park, including the N88 and N87 from the Long Island Rail Road (LIRR) Wantagh Station. Be sure to check the bus schedule in advance.
Taxi/Rideshare: Once you've reached a nearby bus or train station, you can take a taxi or use a ridesharing service to reach the beach.
Also, if you are looking best hotels and Homestay deals then we recommended book your hotels and homestay with priceline.com
Parking Lot Area at Field 5A
Parking arrangements at Jones Beach Theater cater to different preferences:
| | |
| --- | --- |
| Parking Type | Details |
| General Parking | With your concert ticket, you can access free parking in lots #4 and #5. Exiting lot #5 might experience bottlenecks due to its single exit onto Ocean Parkway. |
| Accessible Parking | ADA parking is available within VIP lot #5A, along with an accessible entrance to the theater. VIP staff manages this lot during performances. |
| VIP and Premier Parking | Lot #5A is exclusive to VIP ticket holders and those with VIP passes. Premier Parking is available for an additional fee, providing separate access to Wantagh State Parkway. |
| Parking Rates | General Parking is complimentary for concert ticket holders in Field 5. For others, the fee is $10. Visitors can opt for an unlimited use Empire Passport at $80, with weekday fees applicable until 4 pm and extended until 6 pm on weekends. |
These parking options offer flexibility and convenience based on your preferences and needs. Whether you're aiming for proximity, accessibility, or an enhanced experience, Jones Beach Theater has a range of choices to accommodate all attendees.
Activities and Things to Do at Jones Beach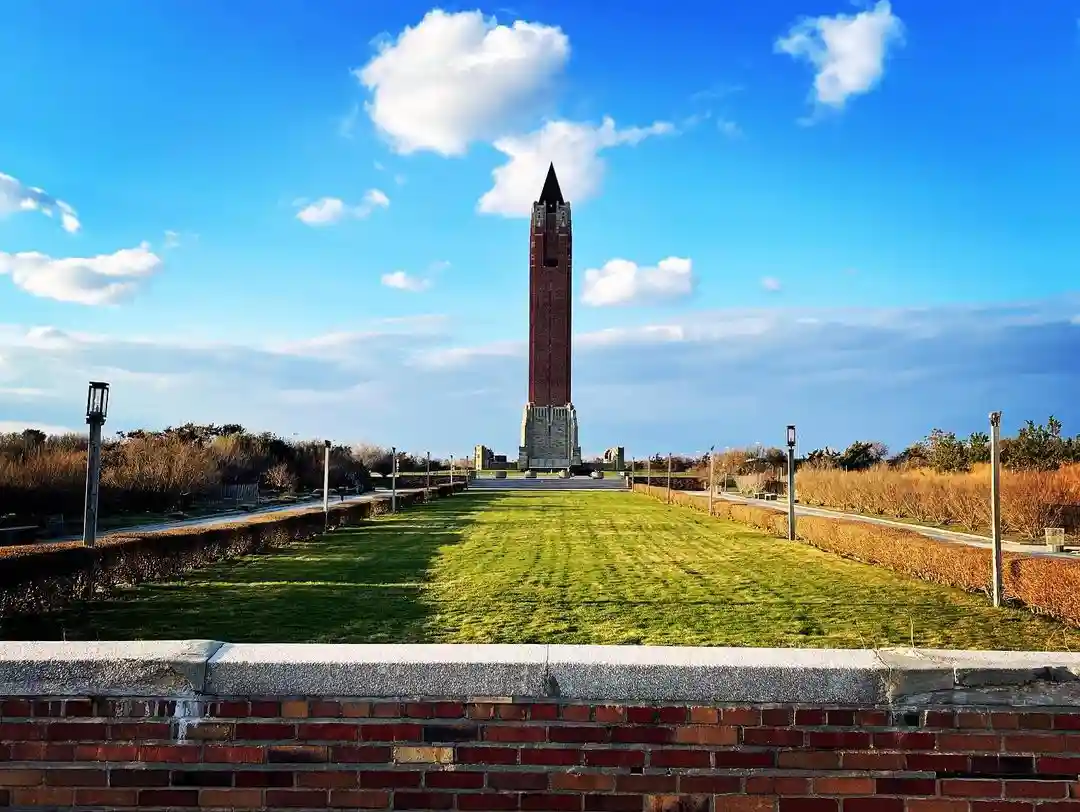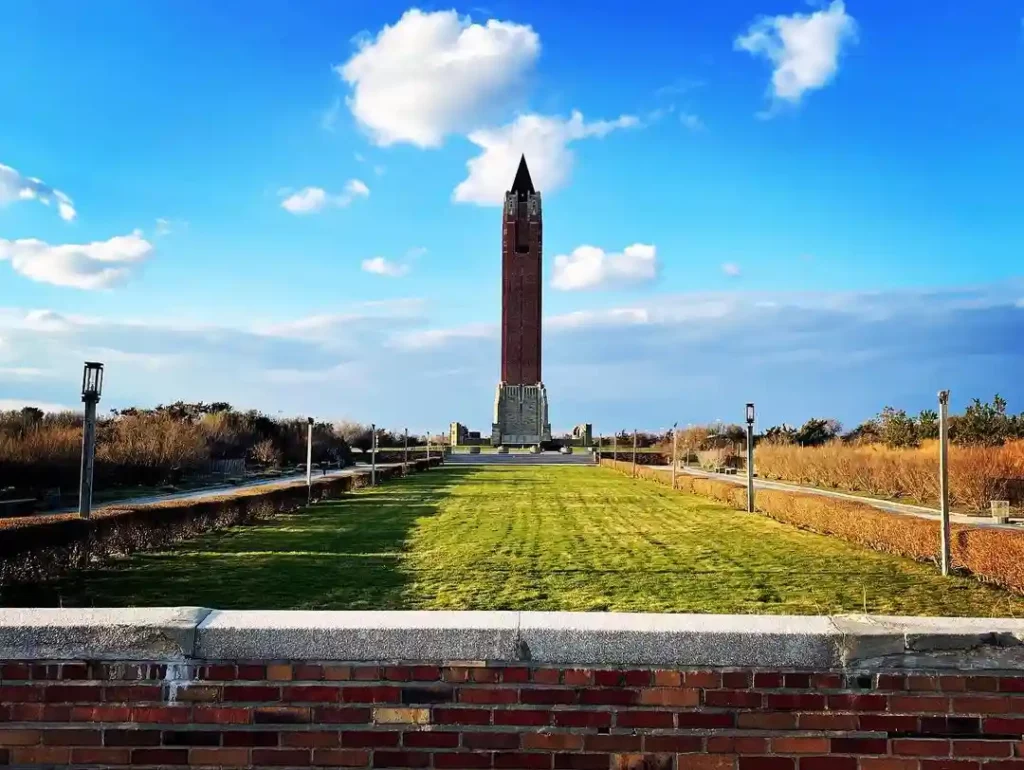 Jones Beach is more than just a stretch of sand and water; it's a hub of recreation and relaxation. Whether you're looking to soak up the sun, engage in sports, or simply enjoy the natural beauty, Jones Beach offers a plethora of activities for visitors of all ages. Here are some exciting things to do at Jones Beach:
Swimming: The primary attraction, the Atlantic Ocean provides a refreshing escape from the summer heat. Enjoy the waves and the saltwater for a rejuvenating swim.
Beach Sports: The spacious shoreline is perfect for beach sports. Bring a volleyball and set up a game with friends or family. Frisbee, soccer, and paddleball are also popular choices.
Sunbathing and Relaxation: Spread out on the soft sands with a beach towel or a comfortable beach chair. Soak up the sun, read a book, or take a leisurely nap to the sound of the waves.
Nature Trails: Explore the walking and nature trails that wind through the dunes and provide stunning views of the coastline. These trails are not only great for a peaceful stroll but also offer opportunities for birdwatching.
Picnicking: Jones Beach features designated picnic areas equipped with tables and grills. Pack a picnic basket and enjoy a meal with family and friends amidst the beach's picturesque backdrop.
Playgrounds: Families with children will appreciate the playgrounds available at Jones Beach. Let the kids have fun on the swings, slides, and climbing structures while you relax nearby.
Concerts and Events: The Jones Beach Theater hosts various concerts and events throughout the summer. Check the schedule to see if any performances align with your visit.
Fishing: If you're an angler, you can cast your line into the waters and try your luck at fishing. Jones Beach offers designated fishing areas for enthusiasts.
Photography: Capture the beauty of the beach and the scenic views through photography. The changing light and colors of the sky create perfect opportunities for stunning shots.
Water Sports: While swimming is the most common water activity, you might also find opportunities for kayaking, stand-up paddleboarding, or bodyboarding, depending on the conditions.
Shell Collecting: Explore the shoreline for seashells and unique beach treasures. It's a relaxing and enjoyable activity that's great for all ages.
Beach Yoga: Join in or lead your own beach yoga session. The calming sound of the waves combined with the fresh sea breeze creates an ideal environment for a yoga practice.
No matter your interests, Jones Beach offers an array of activities that cater to different preferences. Whether you're seeking active fun, relaxation, or a combination of both, the beach's inviting atmosphere ensures a memorable day by the water.
Jones Beach Field 5 Photos
Accommodations and Amenities facilities at Jones Beach
Jones Beach goes the extra mile to ensure that visitors have a comfortable and enjoyable experience by providing a range of accommodations and amenities:
Restrooms and Showers: Clean and well-maintained restroom facilities are available throughout the beach area. Additionally, outdoor showers let you rinse off the sand before leaving.
Changing Areas: Designated changing areas allow you to swap out your wet beach attire for dry clothes without any hassle.
Shaded Areas: If you need a break from the sun, shaded areas and pavilions offer a respite where you can relax, have a meal, or simply unwind.
Beach Chairs and Umbrella Rentals: Don't worry if you didn't bring your own beach chair or umbrella. Rentals are available, allowing you to lounge comfortably.
First Aid Stations: Safety is a priority. First aid stations are strategically located to assist with any minor injuries or health concerns.
Accessibility: Jones Beach takes accessibility seriously. Wheelchair ramps, accessible paths, and reserved parking spaces ensure that everyone can enjoy the beach without limitations.
Trash and Recycling: Help keep the beach clean by utilizing the provided trash and recycling bins.
Food to Eat
A day at the beach is incomplete without satisfying your taste buds. Jones Beach offers a range of food options to cater to different cravings:
Concession Stands: Concession stands scattered across the beach provide classic beach fare. Enjoy items like hot dogs, hamburgers, fries, and ice cream.
Beachside Dining: Some areas have designated picnic tables where you can enjoy your own packed meals with a view of the ocean.
Nearby Restaurants: If you're looking for more diverse dining options, consider exploring nearby restaurants outside the beach area.
Pack Your Own: Feel free to bring your own food and beverages. Many visitors enjoy picnicking on the beach with their favorite snacks and drinks.
Nearby Attractions At field 5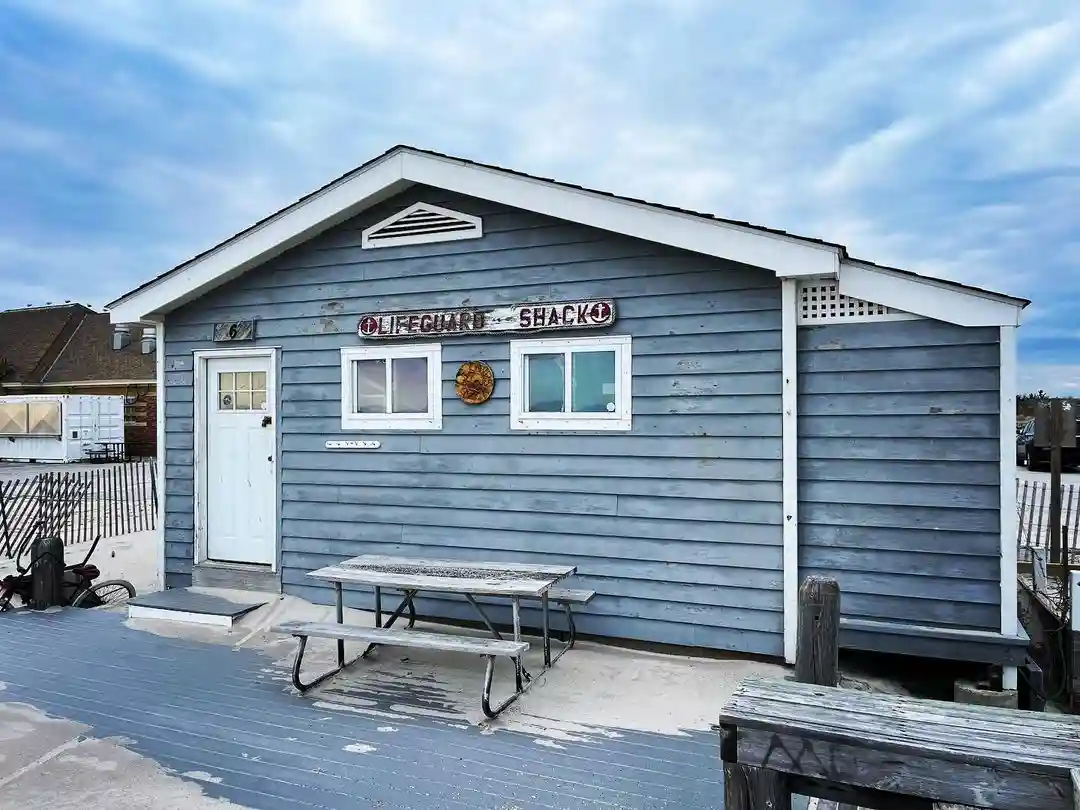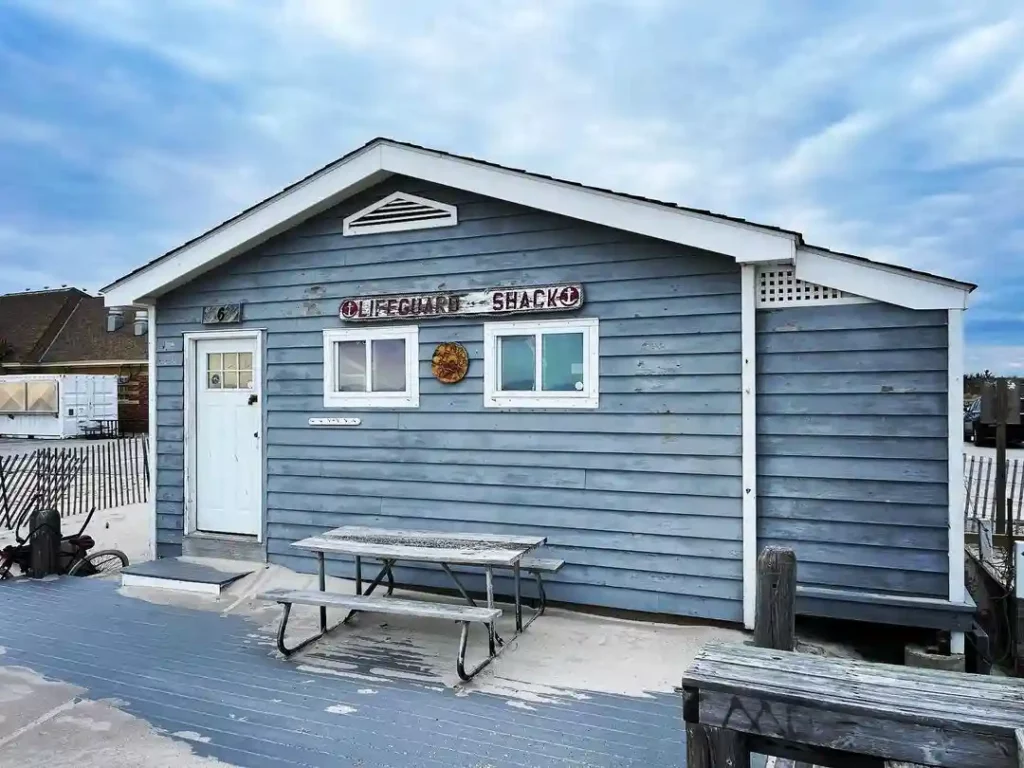 While Jones Beach Field 5 itself offers a plethora of activities and amenities, the surrounding area also boasts several nearby attractions that add an extra layer of exploration and enjoyment to your visit:
Theodore Roosevelt Nature Center: Adjacent to Field 5, this educational hub provides a deeper understanding of the local ecosystem. Explore interactive exhibits, learn about native wildlife, and gain insights into Long Island's natural history.
West End 2 Boat Basin: For those with a passion for boating and fishing, the West End 2 Boat Basin is a short distance away. It's a popular spot for launching boats, kayaks, and paddleboards, as well as for enjoying some relaxing angling.
Zach's Bay: Situated nearby, Zach's Bay is a popular spot for families with young children. The shallow waters and gentle waves make it an ideal place for kids to safely splash and play in the water.
Boardwalk and Bike Path: The Jones Beach boardwalk and bike path stretch along the coastline, providing a scenic route for walking, jogging, biking, and rollerblading. Enjoy stunning ocean views and a refreshing sea breeze as you explore.
Jones Beach Energy & Nature Center: Located within the West End, this center offers educational programs focused on sustainable energy and conservation. It's a great opportunity to learn about green practices and their impact on the environment.
Jones Beach State Park Golf Course: If you're a golf enthusiast, the state park's golf course is a short drive away. Enjoy a round of golf while surrounded by the park's natural beauty.
Fields 2 and 4: If you're looking to explore other sections of Jones Beach, Fields 2 and 4 are nearby. Each field offers its own set of attractions and facilities, providing further opportunities for adventure.
Jones Beach Water Tower: An iconic landmark of the area, the water tower is visible from many points within the park. It serves as a navigational reference and a symbol of your beach getaway.
These nearby attractions enrich your experience at Field 5, allowing you to customize your day based on your interests. Whether you're in the mood for nature exploration, water activities, or even a bit of history, the surroundings of Field 5 provide a well-rounded and memorable beach outing.
Things to avoid
While Jones Beach offers a fantastic environment for relaxation and recreation, there are a few things you should avoid to ensure that your visit is enjoyable for you and respectful to the beach and fellow visitors:
Overcrowded Times: To make the most of your visit, consider avoiding peak hours, especially during weekends and holidays. Early mornings and weekdays often offer a quieter and more serene atmosphere.
Littering: Keep the beach clean and pristine by disposing of your trash properly. Always use designated trash and recycling bins to help protect the environment and the wildlife that calls the beach home.
Unauthorized Fires and Barbecues: For safety reasons, avoid lighting fires or using barbecues that aren't part of designated picnic areas. These activities are generally not permitted due to fire hazards.
Unattended Belongings: While the beach is a relatively safe space, it's always wise to keep an eye on your belongings. Don't leave valuables unattended, and consider having a trusted companion watch over your things if you go for a swim or a walk.
Disruptive Behavior: Respect the peaceful ambiance of the beach by refraining from loud music, rowdy behavior, or any activity that may disturb others.
Ignoring Safety Warnings: Pay attention to any safety flags, warnings, or guidelines provided by lifeguards and beach staff. These instructions are there to ensure your safety in the water and on the sand.
Bringing Pets: Generally, pets are not allowed on most public beaches, including Jones Beach. Check the specific rules for the area before bringing your furry friend along.
Ignoring Beach Guidelines: Familiarize yourself with the specific rules and regulations of Jones Beach before your visit. This includes rules about alcohol consumption, camping, and other activities.
Overexposure to Sun: Protect yourself from the sun's rays by wearing sunscreen, a hat, and sunglasses. Overexposure to the sun can lead to sunburn and dehydration.
By being mindful of these things to avoid, you can contribute to a positive and enjoyable atmosphere for yourself and others at Jones Beach. A little consideration and adherence to guidelines go a long way in ensuring that everyone has a great time by the ocean.
Conclusion
As the waves kiss the shore and the sun paints the sky in hues of gold, a visit to Jones Beach Field 5 becomes an unforgettable experience. This pristine stretch of coastline, nestled within the larger canvas of Jones Beach State Park, offers a haven of relaxation, recreation, and natural beauty.
From the moment you step onto the sandy shores to the time you bid adieu to the calming waves, Jones Beach Field 5 presents a world of possibilities. Whether you're basking in the sun's warmth, taking a refreshing dip in the Atlantic, or engaging in beachside activities with loved ones, each moment is a brushstroke on the canvas of cherished memories.
The amenities and accommodations ensure your comfort, from restrooms and showers to shaded areas and convenient beach chair rentals. The tantalizing aroma of concession stand treats, coupled with the option to enjoy your own picnic, caters to diverse cravings.
Jones Beach Field 5 isn't just a destination; it's a portal to exploration. Nearby attractions beckon you to delve deeper into the natural wonders of the area, offering opportunities to learn, play, and connect with the environment.
However, a journey to Jones Beach is more than just indulging in earthly pleasures; it's a reminder of the beauty that nature bestows upon us. As you gaze at the endless horizon, the rhythmic symphony of waves whispering stories of the ocean's vastness, you're reminded of the grandeur that exists beyond the confines of everyday life.
How much did you like Our Detailed Exploring Jones Beach Field 5, NY: Attractions, Beach Parking, and Maps? Review Also, please share these Blogs with your friends on social media.
Recommended
Jones beach field 5 Map & directions
Jones beach field 5 (FAQ's)