Kahanamoku Beach: A Tropical Paradise in the Heart of Honolulu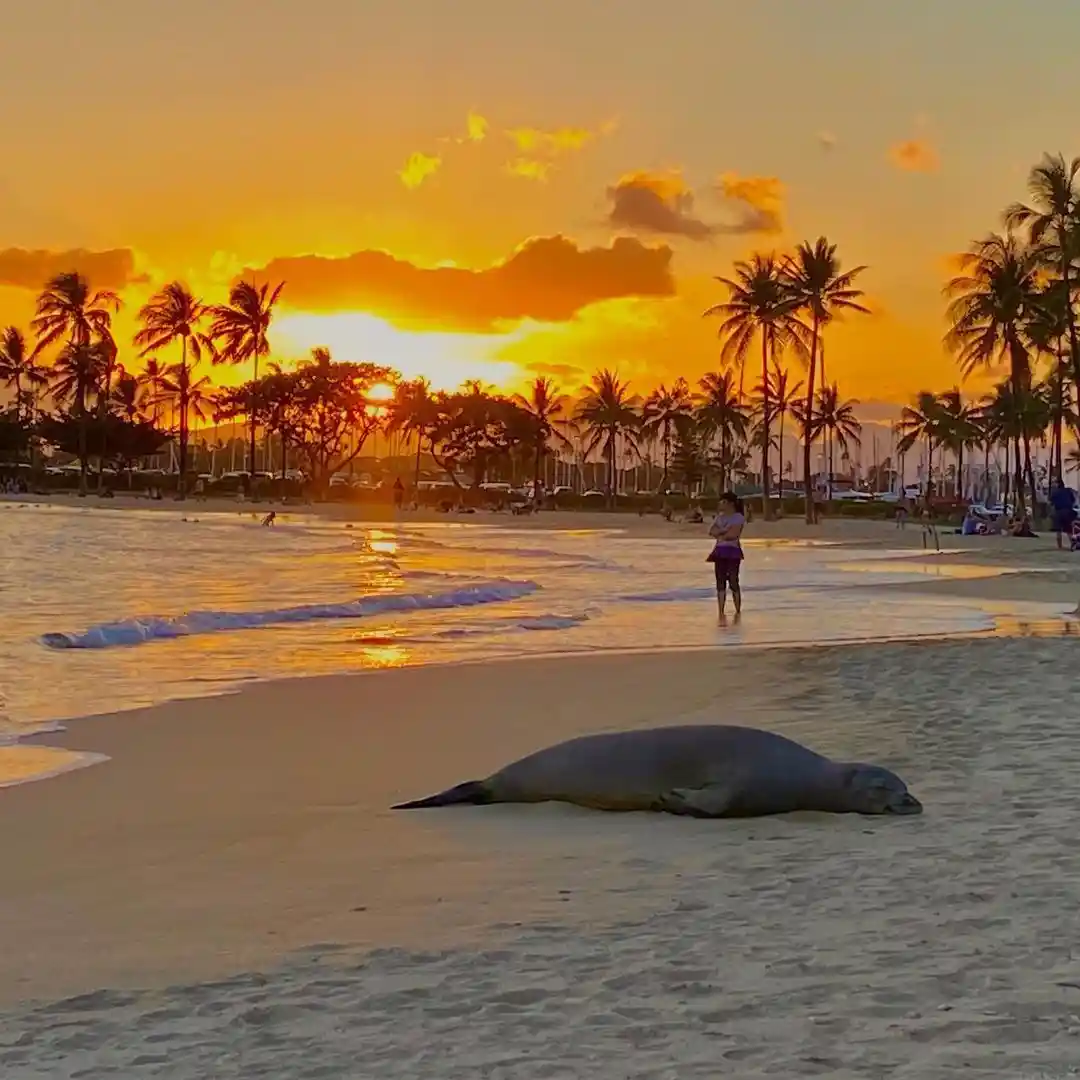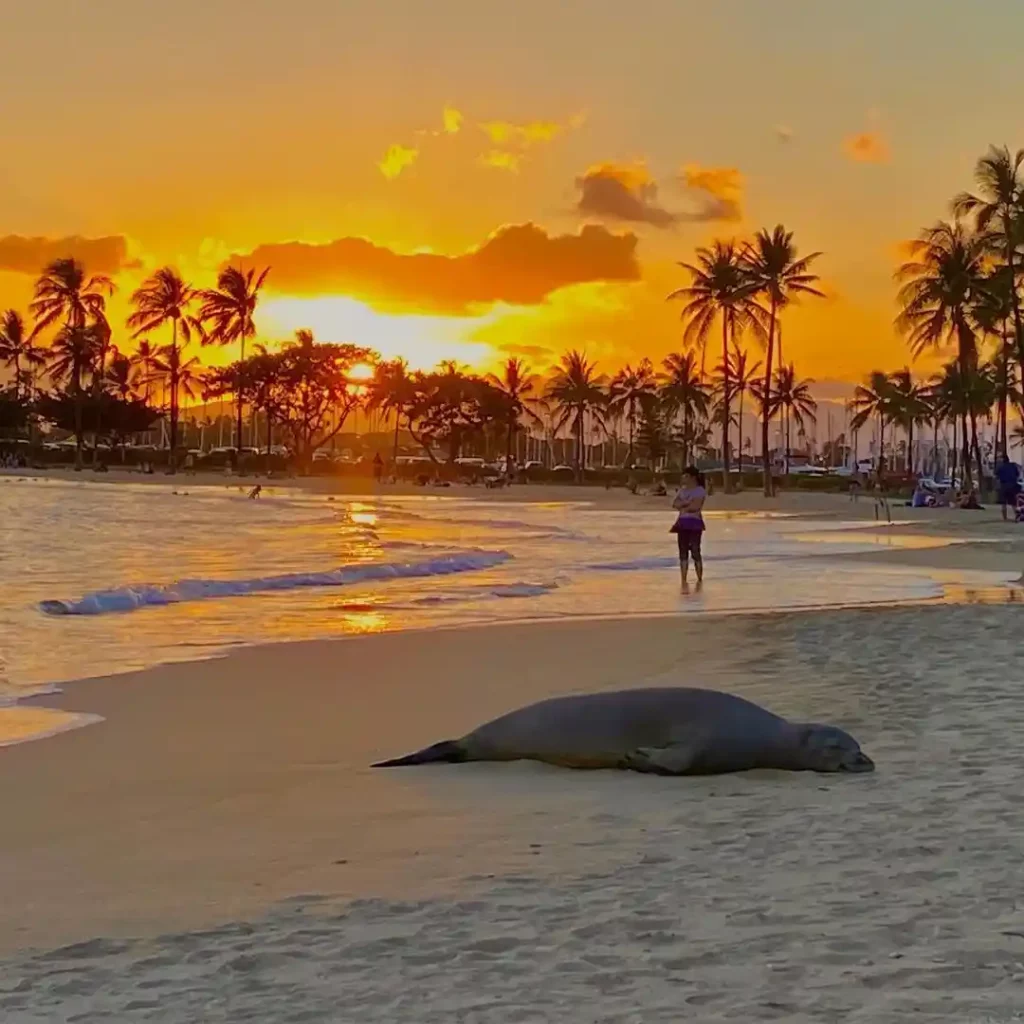 When it comes to beautiful beaches, Hawaii is a destination that tops the list for many travelers. One such gem in the heart of Honolulu is Kahanamoku Beach. With its pristine shores, turquoise waters, and vibrant atmosphere, this tropical paradise offers an unforgettable experience for visitors.
In this article, we will dive into the beauty and attractions of Kahanamoku Beach, exploring its rich history, recreational opportunities, and surrounding amenities.
The Location and Features of Kahanamoku Beach
Located on the southern shore of the island of Oahu, Kahanamoku Beach sits adjacent to the iconic Ala Moana Beach Park. The beach is named after Duke Paoa Kahanamoku, a legendary Hawaiian surfer and Olympic swimmer. With its crescent-shaped shoreline, this beach offers a picturesque setting, inviting both locals and tourists to soak up the sun, swim in crystal-clear waters, and enjoy the breathtaking views of the Pacific Ocean.
How to Get to Kahanamoku Beach
 Public Transportation: Honolulu has a well-connected public transportation system called "TheBus." If you're not within walking distance, you can check the bus routes that pass near Kahanamoku Beach. Buses are a cost-effective way to reach the beach from different parts of the city. Look up the nearest bus stop and the appropriate route number that takes you to Ala Moana Beach Park, which is adjacent to Kahanamoku Beach.
Driving: If you're going, use a GPS navigation app or map to locate Kahanamoku Beach or Ala Moana Beach Park. The address for Ala Moana Beach Park is 1201 Ala Moana Blvd, Honolulu, HI 96814. Parking facilities are available, but they can fill up quickly, especially during peak times. Arriving early in the morning or on weekdays can help you secure a parking spot.
Rideshare Services: You can use rideshare services like Uber or Lyft to get to Kahanamoku Beach. Simply input the beach's address or nearby Ala Moana Beach Park as your destination in the app, and a driver will take you there.
Biking: If you're an active traveler, consider renting a bike from one of the bike-sharing programs in Honolulu. Many areas have dedicated bike lanes, and you can enjoy a scenic ride to the beach while also exploring the city.
The History and Cultural Significance of Kahanamoku Beach
Kahanamoku Beach holds a significant place in Hawaiian history and culture. It was a gathering place for ancient Hawaiians and served as a site for traditional ceremonies and celebrations. Duke Kahanamoku, the beach's namesake, introduced the sport of surfing to the world from these very shores. Today, visitors can still witness the area's rich cultural heritage through the various events and festivals held on the beach.
Activities and Attractions at Kahanamoku Beach
 Kahanamoku Beach is a haven of activities and attractions, catering to a diverse range of interests. From leisurely relaxation to thrilling adventures, this tropical paradise offers something for everyone. Here's a comprehensive overview of the activities and attractions you can enjoy at Kahanamoku Beach:
Beach Relaxation and Sunbathing:
The soft sandy shores of Kahanamoku Beach provide the perfect spot to lay down your towel, soak up the sun, and enjoy the gentle ocean breeze.
Unwind with a good book, listen to the soothing sound of the waves, or simply let your worries melt away as you lounge by the water's edge.
Swimming and Water Play:
The crystal-clear turquoise waters of Kahanamoku Beach invite you to take a refreshing swim. The gentle waves make it an ideal spot for both experienced swimmers and beginners.
Families with children can enjoy splashing in the shallower areas, ensuring a fun and safe water play experience.
Snorkeling:
Grab your snorkeling gear and explore the vibrant underwater world just off the shore. Kahanamoku Beach is home to colorful coral reefs and an array of tropical fish species.
Snorkeling offers a unique opportunity to connect with marine life and witness the beauty of the underwater ecosystem.
Beach Volleyball:
Engage in a friendly game of beach volleyball with friends or other beachgoers. Many areas along the beach have designated courts for this popular beach sport.
Scenic Strolls:
Take a leisurely walk along the shoreline and enjoy the picturesque views of the Pacific Ocean. The crescent-shaped beach offers an ideal backdrop for a relaxing stroll.
Water Sports:
For those seeking more adventurous experiences, Kahanamoku Beach is a hub for water sports. Try stand-up paddleboarding, kayaking, or even outrigger canoeing to explore the waters in a new way.
Cultural Experiences:
Immerse yourself in the cultural heritage of Kahanamoku Beach. Learn about the history of Duke Kahanamoku and his contributions to the world of surfing, and appreciate the traditional significance of the area.
Dolphin and Marine Life Watching:
Keep an eye out for dolphins and other marine creatures that occasionally grace the waters near the beach. The calm and clear waters make it possible to spot these magnificent creatures from the shoreline.
Photography and Nature Observation:
Capture the breathtaking beauty of Kahanamoku Beach through photography. The scenic vistas, clear waters, and stunning sunsets provide ample opportunities for incredible shots.
Relaxing Picnics:
Enjoy a beachside picnic with family and friends. Many areas have shaded spots and picnic tables where you can savor delicious meals while taking in the view.
Events and Festivals:
Throughout the year, Kahanamoku Beach hosts various events and festivals that showcase Hawaiian culture, music, and traditions. These events provide a unique opportunity to engage with the local community and experience the vibrant atmosphere of the beach.
Whether you're seeking relaxation, adventure, cultural enrichment, or simply a day of fun in the sun, Kahanamoku Beach has an array of activities and attractions to cater to your desires. It's a place where you can create cherished memories and fully embrace the tropical paradise that Honolulu offers.
Top of Form
Exploring the Marine Life at Kahanamoku Beach
The marine life surrounding Kahanamoku Beach is diverse and captivating. Snorkelers and scuba divers will be delighted to discover an underwater wonderland filled with sea turtles, tropical fish, and even the occasional dolphin sighting. The calm and clear waters make it an ideal spot for underwater photography or simply observing the fascinating creatures that call this area home.
Beach Amenities and Facilities
Kahanamoku Beach is well-equipped with amenities and facilities to ensure a comfortable and enjoyable visit. Showers, restrooms, and picnic areas are conveniently available, making it easy for visitors to spend a full day at the beach. There are also lifeguards on duty, providing an added layer of safety for swimmers and water sports enthusiasts.
The Surrounding Area: Shops, Restaurants, and Accommodations
The surroundings of Kahanamoku Beach are as vibrant and inviting as the beach itself. The area offers a plethora of options for shopping, dining, and accommodations, ensuring that your experience is both enriching and convenient. Here's a closer look at the shops, restaurants, and accommodations that you can find near Kahanamoku Beach:
Shops and Boutiques:
The nearby area boasts a range of shopping centers, boutiques, and local markets where you can explore and shop for a variety of items.
Look for unique souvenirs, local crafts, clothing, beachwear, jewelry, and Hawaiian-themed merchandise. These shopping spots allow you to take home a piece of the Hawaiian culture and memories from your trip.
Restaurants and Cafes:
Embark on a culinary journey by indulging in the diverse dining options that surround Kahanamoku Beach.
From beachfront eateries to upscale dining establishments, you'll find a mix of international cuisines and authentic Hawaiian fare. Fresh seafood, tropical fruits, and local specialties are often featured on the menus.
Many restaurants offer oceanfront views, allowing you to enjoy your meal while taking in the captivating beauty of the Pacific.
Hawaiian Cuisine:
Immerse yourself in the flavors of Hawaii by sampling traditional dishes such as poke bowls, loco moco, kalua pork, and shave ice.
Try local favorites like spam musubi, a unique combination of spam and rice wrapped in seaweed, or poi, a traditional Hawaiian dish made from taro root.
Accommodations:
If you're looking to extend your stay near Kahanamoku Beach, you'll find a variety of accommodations to suit your preferences.
There are numerous hotels and resorts within walking distance of the beach, ranging from luxurious to budget-friendly options. Many of these establishments offer stunning ocean views and easy access to the beach.
Ocean Views and Sunsets:
Restaurants and cafes in the area often feature outdoor seating with views of the ocean, making them ideal spots to enjoy a meal or a refreshing drink.
Witness breathtaking sunsets that paint the sky in vibrant hues of orange, pink, and purple as the day comes to a close.
Local Markets and Crafts:
Explore local markets and craft fairs to discover unique handmade products, artworks, and crafts created by local artisans. These markets often capture the essence of Hawaiian culture and creativity.
The combination of shopping, dining, and accommodations near Kahanamoku Beach creates a holistic experience that complements your time on the beach. Whether you're seeking to savor delicious cuisine, find the perfect souvenir, or unwind in comfortable lodging, the surrounding area caters to your needs, enhancing your overall stay in this tropical paradise.
Safety Tips and Guidelines for Visitors
 Ensuring a safe and enjoyable experience at Kahanamoku Beach is of utmost importance. By adhering to safety tips and guidelines, you can make the most of your time at the beach while also respecting the natural environment. Here are some essential safety tips and guidelines to keep in mind:
Follow Lifeguard Instructions:
Always pay attention to lifeguard instructions and warnings. Lifeguards are there to help ensure your safety in the water.
Swim only in designated areas where lifeguards are present.
Be Aware of Ocean Conditions:
Understand the ocean currents, tides, and potential hazards. Waves and currents can be strong, so it's crucial to be aware of changing conditions.
Avoid swimming in areas with high waves or strong currents, especially if you're not a confident swimmer.
Sun Protection:
Hawaii's sun can be strong, even on cloudy days. Wear sunscreen with a high SPF to protect your skin from harmful UV rays.
Reapply sunscreen regularly, especially if you're swimming or sweating.
Hydration:
Stay hydrated, particularly if you're spending a lot of time in the sun and engaging in physical activities.
Bring plenty of water with you to the beach and take regular breaks to hydrate.
Respect Marine Life:
Admire marine life from a distance and avoid touching or disturbing coral, fish, or other animals.
Be cautious while snorkeling or swimming near coral reefs to prevent unintentional damage.
Litter-Free Environment:
Pack out everything you bring to the beach, including trash and waste. Dispose of waste in proper bins or take it with you to maintain the beauty of the beach.
Stay within Your Comfort Zone:
Participate in activities that you are comfortable with and have the necessary skills for. If you're not an experienced swimmer, avoid venturing too far into the water.
Swim with Caution:
If you're not a strong swimmer, consider wearing a life jacket while swimming.
Swim with a buddy or let someone know where you're going if you plan to swim alone.
Emergency Contacts:
Familiarize yourself with local emergency contact numbers and the nearest medical facilities.
Keep your phone charged and easily accessible in case of emergencies.
Beach Cleanliness:
Respect the natural environment by avoiding littering and cleaning up after yourself. Participate in organized beach clean-up events if available.
Be Mindful of Wildlife:
Hawaii's beaches and surrounding areas are home to various wildlife. Give animals their space and do not feed them.
By following these safety tips and guidelines, you can create a memorable and secure experience at Kahanamoku Beach. Respecting the environment, your own capabilities, and the instructions of lifeguards ensures that your time at this tropical paradise remains enjoyable for both you and others around you.
Top of Form
Local Events and Festivals
Kahanamoku Beach is not only a place for relaxation and recreation but also a hub of cultural events and festivals. From the annual Waikiki Spam Jam, celebrating the island's love for Spam, to the Duke's OceanFest, honoring the legacy of Duke Kahanamoku, visitors can immerse themselves in the vibrant Hawaiian culture and enjoy live music, dance performances, and local food.
Conclusion
Kahanamoku Beach is a true tropical paradise in the heart of Honolulu, offering visitors a memorable experience surrounded by natural beauty, rich history, and a vibrant cultural scene. Whether you're seeking relaxation on the sandy shores, thrilling water sports adventures, or a taste of authentic Hawaiian culture, this beach has it all. So pack your sunscreen, grab your swimsuit, and get ready to create lasting memories at Kahanamoku Beach.
Kahanamoku Beach Map Locations
How much did you like Our Detailed Kahanamoku Beach: A Tropical Paradise in the Heart of Honolulu? Review Also, please share these Blogs with your friends on social media.
Recommended
Kahanamoku Beach FAQs