Discover the Hidden Gem: Lake Nokomis Beach in Minneapolis, MN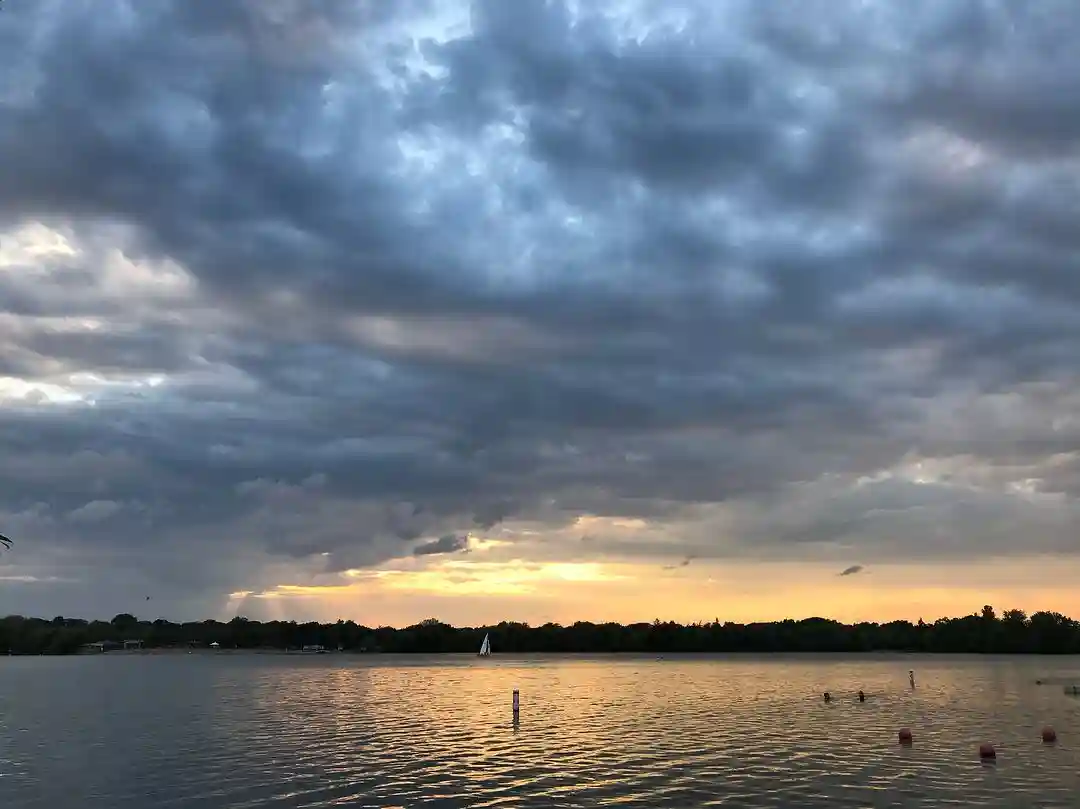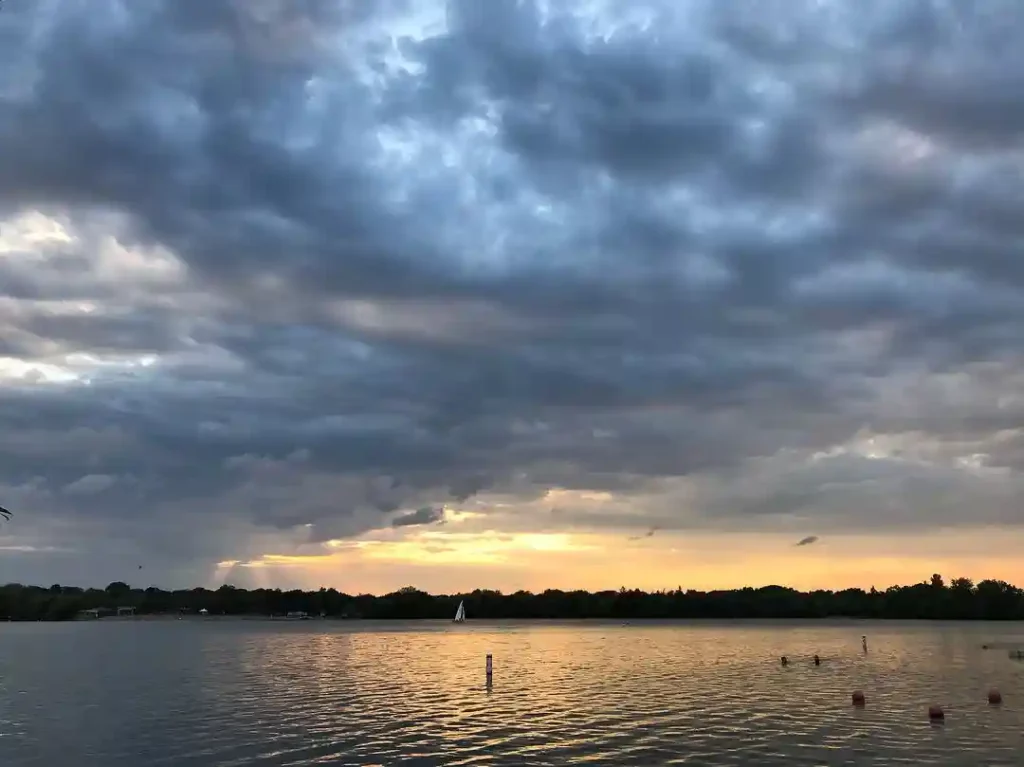 Escape the hustle and bustle of Minneapolis and immerse yourself in a tranquil oasis that remains one of the city's best-kept secrets: Lake Nokomis Beach. Tucked away in the southeastern corner of Minneapolis, this hidden gem beckons with its mesmerizing beauty and an abundance of recreational activities for every type of traveler.
Whether you're seeking a peaceful day by the water or an adventure-filled getaway, Lake Nokomis Beach offers the perfect retreat.
Lake Nokomis Beach: Overview
 Welcome to the enchanting world of Lake Nokomis Beach, a hidden gem nestled in the heart of Minneapolis, MN. This picturesque beach, part of the sprawling Lake Nokomis Park, beckons visitors with its natural beauty, recreational activities, and family-friendly atmosphere.
Crystal-clear waters, gentle waves, and sandy shores paint a mesmerizing canvas at Lake Nokomis Beach. The picturesque surroundings, adorned with lush greenery and mature trees, create a serene ambiance that calms the soul and ignites a sense of wonder.
Lake Nokomis Beach offers an array of recreational activities for visitors of all ages. From swimming in designated areas to beach volleyball and water sports like kayaking and paddleboarding, the beach is a playground for adventure seekers and leisure enthusiasts alike.
Throughout the year, Lake Nokomis Beach comes alive with vibrant events and festivities. Summer concerts fill the air with melodies, community beach cleanups promote environmental stewardship, and local celebrations showcase the city's rich culture and spirit.
Lake Nokomis Beach is more than just a destination; it's an experience that embraces nature's wonders, fosters lasting memories, and introduces you to the vibrant spirit of Minneapolis. Unveil the magic of this hidden gem and create a tapestry of moments to cherish forever.
How to get there?
Getting to Lake Nokomis Beach in Minneapolis, MN, is relatively straightforward. Here are several transportation options you can consider:
By Car:
If you have access to a car, driving to Lake Nokomis Beach is the most convenient option. You can use GPS or a navigation app to guide you to the beach.
The beach is accessible via major roads and highways, including Interstate 35W and Highway 62 (Crosstown Highway).
Look for signs directing you to Lake Nokomis Park or Lake Nokomis Beach once you are in the vicinity.
Public Transportation:
Minneapolis has an efficient public transportation system, including buses and light rail.
The Metro Transit system operates bus routes that serve Lake Nokomis Beach and the surrounding area.
Check the Metro Transit website or use transit apps to find the best bus routes that will take you to the beach.
Biking:
Minneapolis is known for being a bike-friendly city with numerous bike lanes and trails.
You can bike to Lake Nokomis Beach if you prefer a more eco-friendly and active approach.
Consider renting a bike from one of the city's bike-sharing services if you don't have your own.
Ride-Sharing Services:
Ride-sharing services like Uber and Lyft are widely available in Minneapolis.
Using a ride-sharing service is another convenient way to get to Lake Nokomis Beach if you don't have a car or prefer not to use public transportation.
Parking:
Lake Nokomis Beach has parking lots available for visitors. However, during peak times, the lots may fill up quickly.
Consider arriving early, especially on weekends and holidays, to secure a parking spot.
If the main parking lots are full, look for nearby street parking options in the surrounding neighborhood.
Also, if you are looking best hotels and Homestay deals then we recommended book your hotels and homestay with priceline.com
Natural Beauty and Setting
 Lake Nokomis Beach is blessed with natural beauty, boasting a stunning setting that captivates visitors at first glance. Here's what makes it so special:
Crystal-clear Waters: The lake's tranquil waters invite visitors to take a refreshing dip on warm days.
Sandy Shores: Soft, sandy shores provide the perfect spot for beachgoers to lounge, build sandcastles, or enjoy a beach picnic.
Scenic Surroundings: The beach is surrounded by lush greenery and mature trees, creating a serene and picturesque backdrop for relaxation.
Recreational Activities and Things to Do.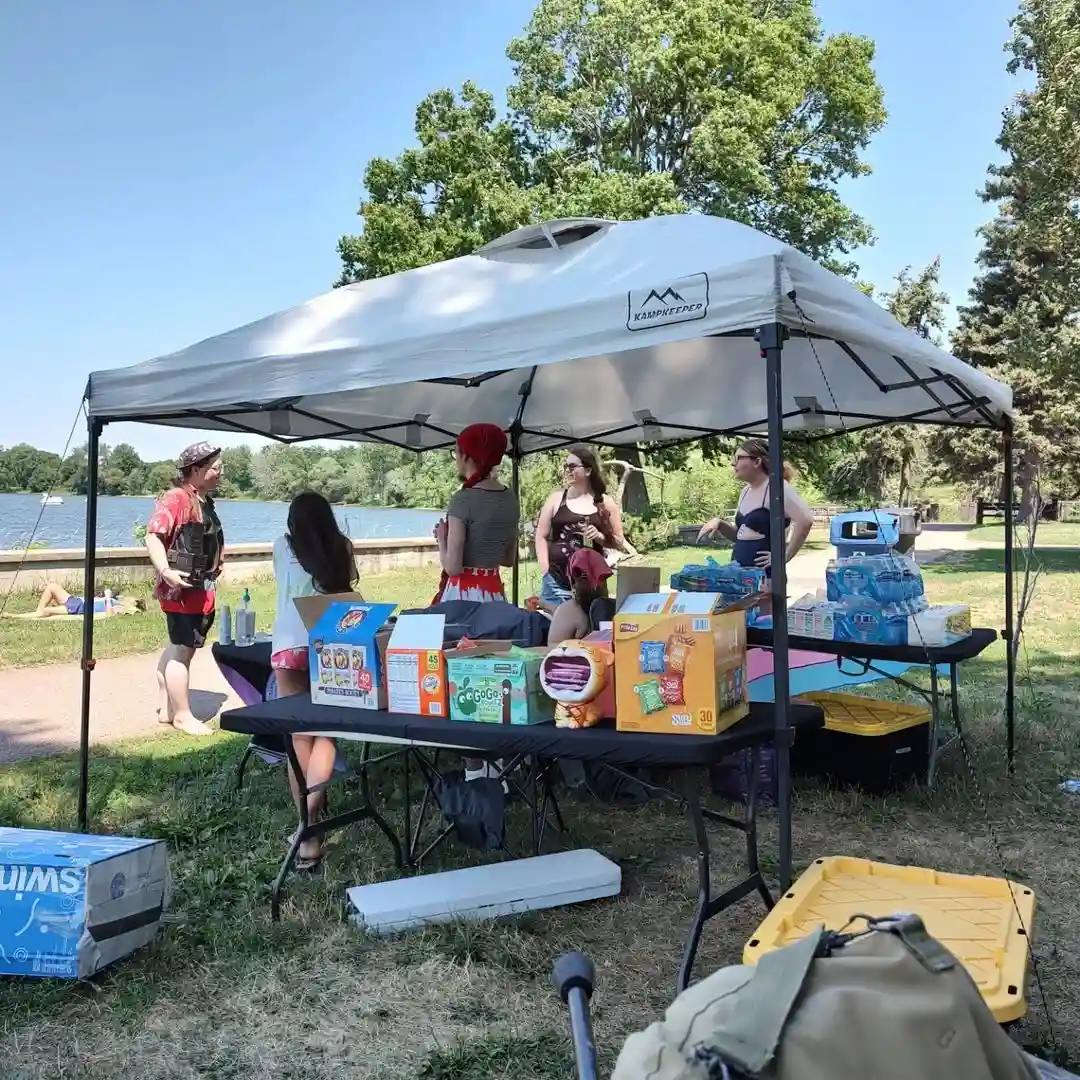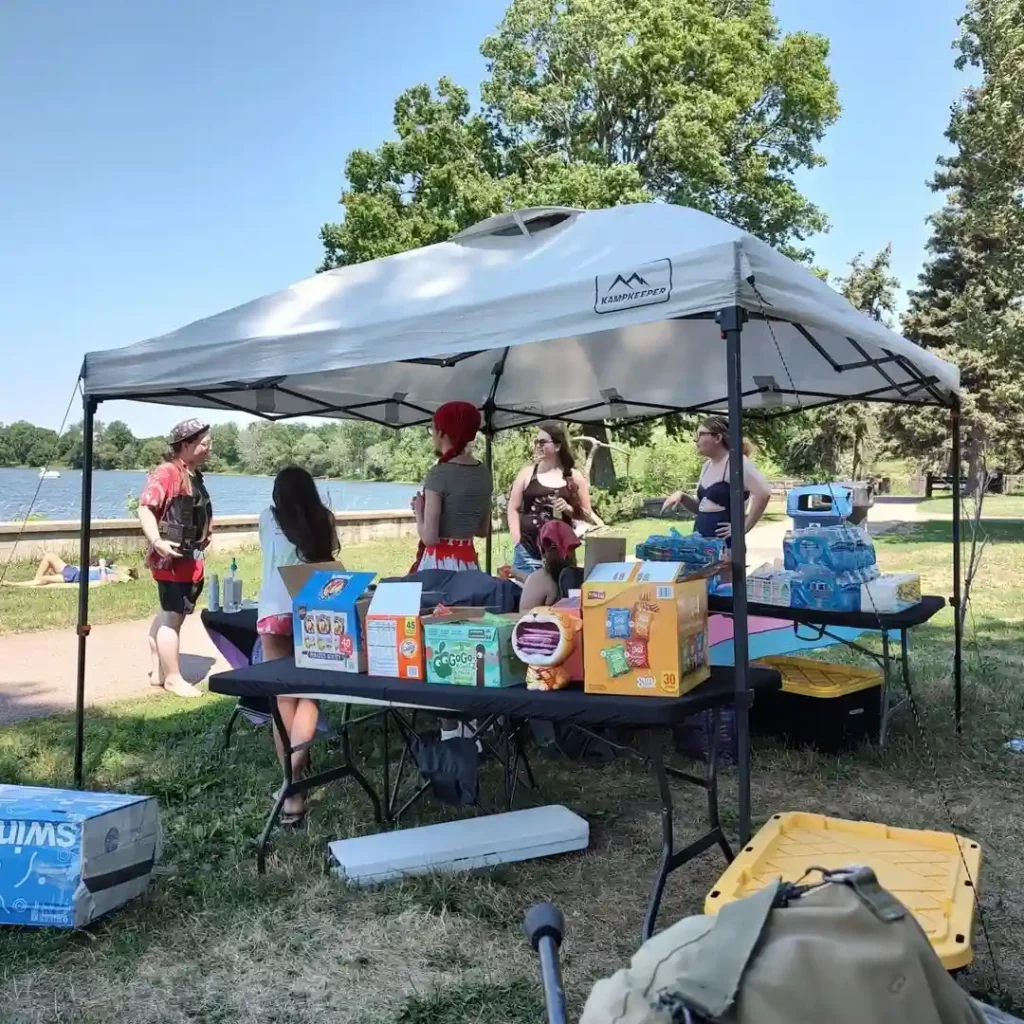 Lake Nokomis Beach offers an array of recreational activities for every kind of visitor:
Swimming: The clear waters and designated swimming areas ensure a safe and enjoyable swimming experience.
Sunbathing: Sun seekers can bask in the warmth on the sandy shores, soaking up the sun's rays.
Beach Volleyball: Volleyball enthusiasts can set up friendly matches at the beach volleyball courts.
Water Sports: Kayaking and paddleboarding are popular activities for those seeking a bit of adventure on the water.
Biking and Walking Trails: The surrounding park features biking and walking trails, allowing visitors to explore the natural beauty beyond the beach.
Family-Friendly Atmosphere
Lake Nokomis Beach is a haven for families, providing amenities and features suitable for all ages:
Picnic Areas: Numerous picnic areas with tables and grills are available for families to enjoy meals and snacks together.
Playgrounds: Children can have a blast at the playgrounds equipped with swings, slides, and climbing structures.
Shallow Waters: The lake offers designated shallow areas, making it safe and enjoyable for young children to splash and play.
Events and Festivities
Lake Nokomis Beach hosts a variety of events and festivities throughout the year, adding an extra layer of excitement to the experience:
Summer Concerts: Enjoy live music by local bands and artists during the summer concert series at the beach amphitheater.
Beach Cleanups: Join in community efforts to keep the beach clean and pristine through organized beach cleanup events.
Festivals and Celebrations: Depending on the season, the beach area may host local festivals and holiday celebrations that showcase the vibrant spirit of Minneapolis.
Nearby Attractions
Lake Nokomis Beach's charm extends beyond its sandy shores, with several other attractions nearby:
Minnehaha Park: A short distance away, Minnehaha Park features a stunning waterfall, scenic trails, and the famous Minnehaha Falls.
Local Cafes and Restaurants: Explore the nearby neighborhoods for delightful dining experiences and local culinary delights.
Historical Sites: Learn about the area's history by visiting nearby historical landmarks and museums.
Local Cuisine and Dining
Exploring the local cuisine and dining scene in Minneapolis near Lake Nokomis Beach is a delightful experience. The city offers a diverse range of restaurants and eateries that cater to different tastes and preferences. Here are some highlights of the local cuisine and dining options you can enjoy during your visit:
Lakefront Dining:
Some restaurants near Lake Nokomis Beach offer lakefront views, creating a picturesque and relaxing setting for your meal.
Enjoy the calming ambiance as you dine with a view of the glistening waters of Lake Nokomis.
Minnesota's Iconic Dishes:
Embrace the flavors of Minnesota by trying some of its iconic dishes.
Juicy Lucy: Sink your teeth into a Juicy Lucy, a beloved Minneapolis invention. It's a burger with cheese stuffed inside the patty, creating a gooey, flavorful experience.
Walleye: Taste the state fish of Minnesota, walleye, often served in local restaurants as a delicious and flaky dish.
Farm-to-Table Delights:
Minneapolis takes pride in its farm-to-table movement, emphasizing fresh, locally sourced ingredients in its culinary creations.
Many restaurants feature seasonal menus, allowing you to savor the flavors of the region at their peak.
International Cuisine:
Minneapolis is a diverse city, and its dining scene reflects this diversity with a wide array of international restaurants.
From Thai and Indian to Mexican and Italian, you can explore various cuisines from around the world.
Food Trucks:
Keep an eye out for food trucks parked near Lake Nokomis Beach.
Minneapolis boasts a vibrant food truck culture, offering a range of delectable street food options.
Local Breweries and Craft Beer:
Minneapolis is known for its thriving craft beer scene, and you can find local breweries with unique and flavorful brews.
Consider pairing your meal with a local craft beer for an authentic Minneapolis experience.
Cafes and Bakeries:
Enjoy a leisurely morning or afternoon at one of the charming cafes or bakeries in the area.
Sip on a cup of locally roasted coffee or indulge in freshly baked pastries and treats.
Farmers' Markets:
If you're visiting during the right season, consider exploring the farmers' markets in Minneapolis.
Taste the bounty of fresh produce and artisanal goods from local vendors.
Note: As the dining scene in Minneapolis is constantly evolving, it's always a good idea to check for the latest restaurant recommendations and reviews to find the best dining options during your visit.
Tips for Visitors
To make the most of their visit to Lake Nokomis Beach, here are some practical tips for visitors:
Best Time to Visit: Consider visiting during the warmer months (late spring to early fall) to fully enjoy the beach and outdoor activities.
Parking and Transportation: Check for available parking options, or consider public transportation or biking to the beach if feasible.
Pack Accordingly: Bring sunscreen, beach towels, water bottles, and any necessary beach gear to ensure a comfortable stay.
Personal Experiences and Testimonials
Stories from past visitors can add a personal touch and inspire potential travelers to explore Lake Nokomis Beach:
Quote from a Local Resident: "Lake Nokomis Beach is my little slice of paradise in the heart of the city. I love spending weekends here with my family, enjoying the peaceful surroundings and watching the sunset over the lake."
Testimonial from a Traveler: "Lake Nokomis Beach was a wonderful surprise during my trip to Minneapolis. It's a hidden gem indeed, and I'll always cherish the memories of kayaking on the serene lake and taking leisurely walks on the sandy shores."
Conclusion
Lake Nokomis Beach in Minneapolis, MN, is a true hidden gem, offering a perfect blend of natural beauty, recreational activities, and a family-friendly ambiance. Whether you're seeking relaxation or adventure, this charming beach promises an unforgettable experience. Plan your visit to Lake Nokomis Beach and discover why it's a beloved spot cherished by both locals and travelers alike.
Remember to maintain a flow throughout the article and use captivating language to keep readers engaged. With this detailed outline, your article about Lake Nokomis Beach is bound to be informative and enjoyable for your audience. If you need further assistance or have any questions, feel free to ask!
Lake Nokomis Beach Map Locations
How much did you like Our Detailed Discover the Hidden Gem: Lake Nokomis Beach in Minneapolis, MN? Review Also, please share these Blogs with your friends on social media.
Recommended
Lake Nokomis Beach Most Asked Questions (faqs)