Mastering Cinematic Travel Videography: 15 Tips to Create Stunning Travel Videos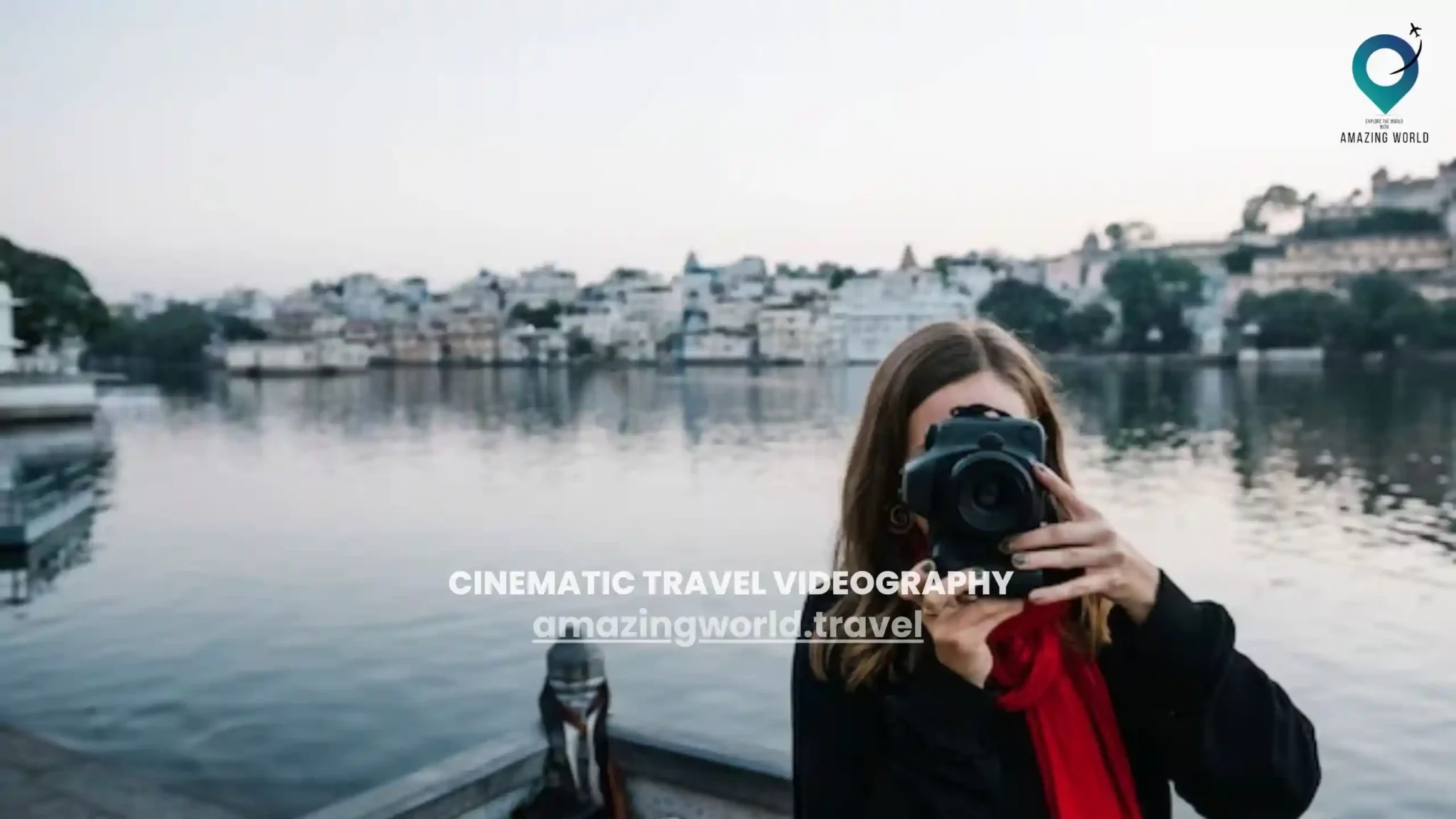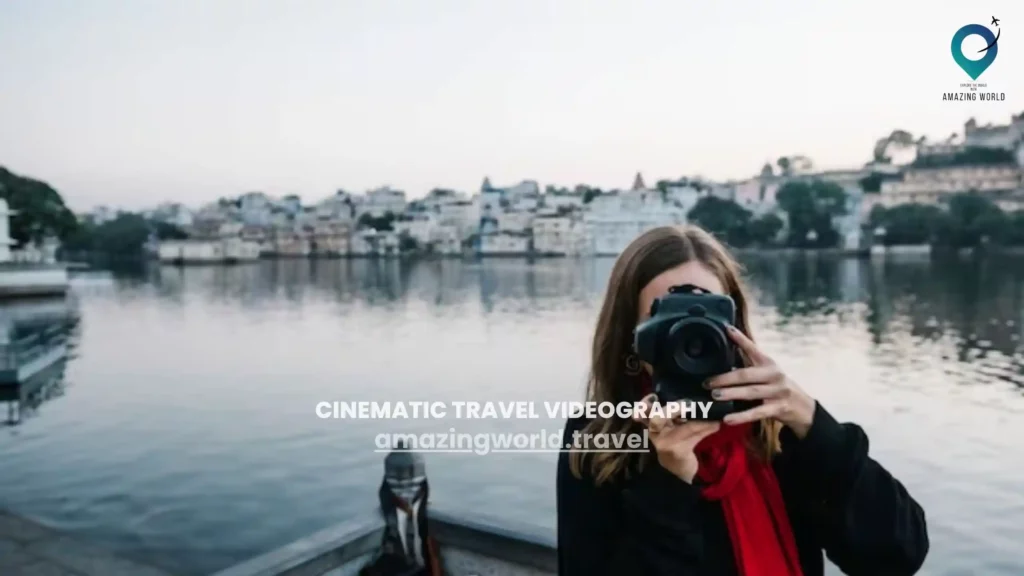 Welcome to the captivating realm of cinematic travel videography, where each frame transforms into a window to the world's most breathtaking destinations. Whether you're an aspiring filmmaker or an adventurous traveler with a camera in hand, this comprehensive guide is your passport to creating mesmerizing travel videos that capture the essence of your journeys.
In this digital era, travel videos have become more than mere documentation – they're immersive experiences that transport viewers across continents, cultures, and emotions. From the warm embrace of the golden hour to the dynamic movement of camera shots, each element plays a pivotal role in painting an evocative tapestry of your adventures. Embark on this journey with us as we delve into the intricacies of planning narratives, harnessing natural light, and mastering camera techniques.
In the pages ahead, we'll uncover the art of composition that transforms mundane scenes into cinematic masterpieces. We'll explore the symphony of colors and sounds that breathe life into your videos, adding depth and emotion to every frame. Whether you're capturing the vivacity of bustling markets or the serene tranquility of hidden landscapes, we'll guide you through each step to ensure your travel videos resonate with audiences around the world.
Choosing Amazing Places
The choice of locations forms the foundation of your cinematic travel videos. Look for places that are visually striking and narratively intriguing. These are the places that will engage your audience and make your videos stand out.
Stunning Views: Seek destinations with awe-inspiring landscapes, architecture, and natural beauty.
Narrative Richness: Opt for locations with historical, cultural, or personal significance. Places that tell stories on their own.
---
Creating a cinematic travel video is more than just capturing beautiful visuals; it's about telling a compelling story. Think of your video as a journey with a beginning, middle, and end. To craft a captivating narrative:
Structured Approach: Plan your video's storyline like a roadmap. Outline the sequence of events and shots you want to include. This provides a clear direction for your filming and editing process.
Emotional Arc: Consider the emotional journey you want your viewers to experience. Will your video evoke excitement, nostalgia, or introspection? Map out how emotions will evolve throughout the video.
Key Moments: Identify pivotal moments that resonate with your overall story. Whether it's a breathtaking view, a local interaction, or a cultural experience, these moments will be the pillars of your video's narrative.
---
---
3. Planning Your Story
Crafting a compelling narrative is at the heart of cinematic travel videography. Your travel video is more than a collection of scenes; it's a story that should engage your audience from start to finish. Here's how to plan your story effectively:
Structured Approach: Treat your video like a story with a beginning, middle, and end. Create a storyboard that outlines the sequence of shots and scenes you want to include.
Emotional Arc: Consider the emotions you want to evoke in your viewers. Think about how you can build up emotions throughout your video to create a captivating journey.
Key Moments: Identify the highlights of your travel that are essential to your story. These moments should capture the essence of your experience and contribute to the overall narrative.
---
Natural light is a cinematographer's best friend, and it can make your travel videos truly cinematic. Here's how to harness the power of natural light for stunning visuals:
Golden Hour and Blue Hour: These are the periods just after sunrise and before sunset when the quality of light is magical. The golden hour bathes scenes in warm, soft light, while the blue hour adds a serene, ethereal ambiance.
Setting the Mood: Use the specific qualities of light during these hours to match the mood of your scenes. Golden hour light can evoke warmth and intimacy, while blue hour light can create a dreamy and contemplative atmosphere.
Camera Skills Made Simple
Creating cinematic travel videos doesn't require you to be a professional filmmaker. Here's how to master camera skills that add cinematic flair to your footage:
Basic Movements: Begin by practicing fundamental camera movements that can instantly enhance the quality of your shots:
Panning: Slowly move your camera horizontally from one side to another. This is great for capturing sweeping landscapes or revealing scenes.
Tilting: Rotate your camera vertically, moving it up or down. Tilting is useful for emphasizing tall structures or capturing dramatic skies.
Tracking: Follow a subject's movement by moving your camera smoothly alongside it. Tracking shots add dynamism and immersion to your videos.
Stabilizers: Achieving steady shots is essential for a professional look, especially while on the move:
Gimbals: Invest in a handheld gimbal or stabilizer. These devices counteract any shaky movements, resulting in smooth and cinematic footage.
Steady Hands: If you're shooting without a stabilizer, practice holding your camera steadily and walking smoothly to avoid jerky motions.
---
Making Pictures Look Great
Composition is a powerful tool for creating visually captivating shots. Mastering composition techniques can significantly enhance the cinematic quality of your travel videos:
Rule of Thirds: Utilize the rule of thirds to create balanced and visually engaging compositions:
Imagine your frame divided into a 3×3 grid with two horizontal lines and two vertical lines.
Place your subject or important elements along these lines or at their intersections.
This technique adds visual interest and guides the viewer's eyes to key elements in the frame.
Leading Lines: Incorporate leading lines to draw the viewer's gaze and create depth:
Look for natural or architectural lines within your scene, like roads, rivers, or fences.
These lines guide the viewer's eyes into the frame, adding a sense of movement and perspective.
Foreground and Background: Play with foreground and background elements to add depth:
Place objects or elements in the foreground to frame your main subject and create layers within the shot.
This technique adds dimension and makes your shots more visually engaging.
---
Colors have a profound impact on the emotional tone of your videos. Understanding color psychology and applying color grading techniques can elevate your cinematic travel videos:
Color Psychology: Different colors evoke specific emotions and moods:
Warm Colors (Red, Orange, Yellow): Convey energy, warmth, and excitement. Use them for vibrant scenes and moments of action.
Cool Colors (Blue, Green, Purple): Evoke calmness, serenity, and reflection. They are well-suited for tranquil and contemplative scenes.
Color Grading: During the editing process, use color grading tools to achieve a cohesive and cinematic color palette:
Adjust colors to match the mood of each scene. Enhance warm tones for joyful moments and cool tones for introspective scenes.
Consistent color grading unifies the visual style of your video, making it feel like a cohesive cinematic experience.
---
8. Getting Extra Shots
Capturing the details adds depth and authenticity to your cinematic travel videos. Consider these techniques to create a richer visual experience:
Texture and Close-ups: Zoom in on textures, patterns, and small details that define the essence of a place:
Capture close-up shots of textured walls, vibrant textiles, local crafts, and unique architectural features.
These shots offer a tactile and immersive perspective, allowing viewers to appreciate the finer aspects of your surroundings.
Contextual Shots: Incorporate scenes that provide context to your location and convey a sense of local life:
Film scenes of bustling markets, people going about their daily routines, or street vendors interacting with customers.
Contextual shots establish the setting, culture, and atmosphere, making your video more immersive and engaging.
---
9. Sounds That Capture Moments
Sound plays a crucial role in creating a multisensory cinematic experience. Here's how to use sound to enhance the immersion of your travel videos:
Ambient Sounds: Capture the sounds that define each location, bringing your audience closer to the environment:
Record ambient sounds like the chirping of birds, the rustling of leaves, the chatter of a crowded square, or the waves crashing on the shore.
These sounds transport viewers to the scene, making them feel as if they are right there with you.
Music Selection: Choose music that complements the mood of your video and enhances its emotional impact:
Select tracks that resonate with the overall tone of your video, whether it's uplifting, reflective, or adventurous.
The right music creates a powerful synergy with the visuals, amplifying the emotions you want to convey.
---
10. Making Scenes Flow
Seamless transitions are essential for maintaining the rhythm and coherence of your cinematic travel video. Here's how to ensure smooth transitions between scenes:
Transition Techniques: Experiment with various transition effects to keep the viewer engaged and create a natural progression:
Cut: An instantaneous switch from one scene to another. Use cuts for quick shifts in time or location.
Fade: A gradual transition where one scene fades out as the next fades in. Fades create a soft and subtle change.
Dissolve: Both scenes overlap briefly, creating a smooth transition. Dissolves work well for sequences that flow seamlessly.
Logical Progression: Ensure that your transitions make sense within the context of your story and maintain a logical flow:
Transitions should connect scenes that share thematic, visual, or narrative elements, ensuring a smooth and coherent viewing experience.
11. Slow and Fast Moments
Adding variations in time can infuse your cinematic travel videos with a captivating dynamic. Here's how to master slow-motion and time-lapse techniques:
Slow Motion: Utilize slow-motion shots to highlight details and evoke emotions in your travel videos:
Slow-motion footage emphasizes specific actions, expressions, or movements, making them more impactful.
Use slow motion for sequences like a splash of water, a smile, or a sunrise, creating a sense of wonder and appreciation.
Time-Lapse: Create time-lapse sequences to showcase changes over time and capture the essence of a location:
Record scenes at a slower frame rate than usual and then play them back at normal speed. This compresses time and captures transformations like shifting clouds, changing light, or bustling crowds.
Time-lapses reveal the passage of time in a visually compelling way, adding depth to your narrative.
---
12. Focus on Close and Far
Mastering the focus of your shots adds a cinematic touch by directing the viewer's attention. Here's how to play with focus effectively:
Depth of Field: Control depth of field to draw attention to specific elements and create visual interest:
Use a wide aperture (small f-number) to achieve a shallow depth of field. This blurs the background while keeping your subject sharp and prominent.
Shallow depth of field isolates your subject, making it stand out from the surroundings and adding an artistic dimension to your shots.
Visual Hierarchy: Guide the viewer's gaze by using focus to establish visual hierarchy:
Place your main subject in sharp focus while allowing the background or other elements to remain slightly blurred.
This technique directs attention where you want it, enhancing the narrative impact of your shots.
---
13. Moving Camera Tricks
Incorporating camera movement can bring energy and dynamism to your cinematic travel videos. Here's how to use moving camera techniques effectively:
Walking Shots: Add movement to your shots by filming while walking, creating a sense of exploration and immersion:
Walking shots allow you to capture scenes from a traveler's perspective, making viewers feel as if they're part of the journey.
Use walking shots to introduce a location, showcase surroundings, or provide context to your narrative.
Stabilizers: Implement stabilizers or gimbals for smooth camera movement, even when you're on the move:
Stabilizers counteract unwanted vibrations and shakes, ensuring your shots remain steady and professional-looking.
Smooth camera movement enhances the cinematic quality of your videos and adds a polished touch.
---
14. Editing Like a Pro
The editing process is where your cinematic travel video truly comes to life. Here's how to refine your footage into a coherent and compelling story:
Story Flow: Organize your shots in a logical sequence that follows the narrative arc of your video:
Start with an attention-grabbing opening that sets the tone and hooks viewers' interest.
Arrange shots in a way that maintains a smooth and engaging flow, leading viewers through the journey of your travel experience.
Color Correction: Enhance the visual consistency of your shots by applying color correction:
Adjust color balance, exposure, and contrast to create a uniform look across different scenes.
Color correction ensures that your video maintains a professional and polished appearance.
Color Grading: Use color grading to establish a specific cinematic atmosphere that suits your video's mood:
Apply color grading presets or make manual adjustments to achieve the desired color palette.
Color grading enhances the overall visual impact of your video and contributes to its cinematic feel.
---
15. Telling an Exciting Tale
Bringing all elements together, you're ready to craft a compelling travel narrative that captivates your audience:
Strong Beginning: Begin with a powerful opening shot or sequence that grabs viewers' attention and sets the tone for the rest of the video:
Hook your audience with an intriguing visual or a captivating moment that sparks curiosity.
Effective Storytelling: Use your planned shots to create a coherent and emotionally engaging journey:
Introduce key moments, showcase unique experiences, and convey the essence of each location you visited.
Build a narrative arc that keeps viewers invested in the unfolding story.
Memorable Conclusion: Wrap up your video with impact, leaving a lasting impression on your audience:
End with a shot that encapsulates the essence of your journey or delivers a powerful message.
The conclusion should resonate with viewers and reinforce the cinematic quality of your travel video.
Conclusion.
As you venture into the realm of cinematic travel videography, remember that this journey encompasses both your creative vision and technical expertise. While the process may appear intricate, every step you take contributes to the creation of videos that transport your viewers to the heart of your travels. Embrace patience as you experiment, learn, and refine your skills, understanding that achieving cinematic quality requires time and dedication.
Dive into the realm of experimentation by exploring different angles and perspectives. Seize the opportunity to capture genuine emotions that define your journey—a breathtaking vista, a heartwarming interaction, or a peaceful moment of reflection. Each destination carries its own unique story, so strive to narrate its distinctiveness and charm through your lens.
Striking a balance between mastering cinematic techniques and embracing the authenticity of your adventure is paramount. Allow the technical aspects to enhance your story without overshadowing the essence of your travel experiences. Embrace a stance of continuous learning, staying attuned to new equipment, software, and trends to ensure your videos remain fresh and engaging.
How much did you like Our detailed Mastering Cinematic Travel Videography: 15 Tips to Create Stunning Travel Videos? Review Also, please share these Blogs with your friends on social media.
Related Article –
Cinematic Travel Videography FAQs