Malibu Lagoon State Beach | Best Surfing Beach in CA, US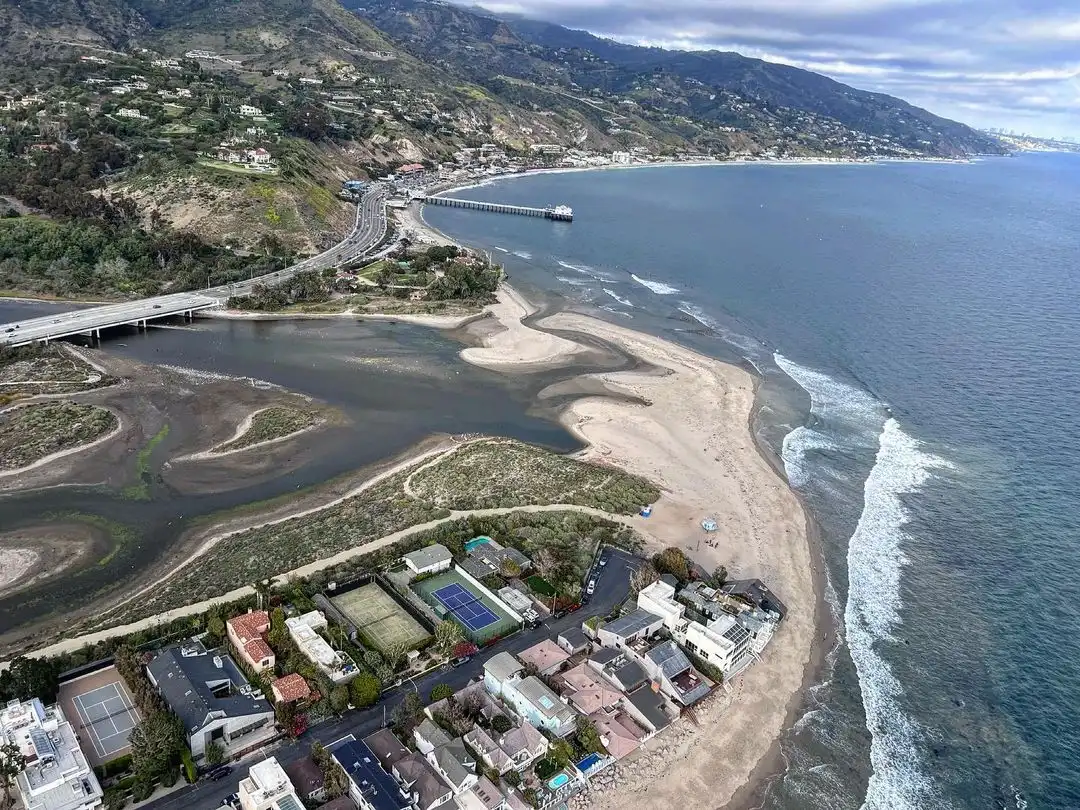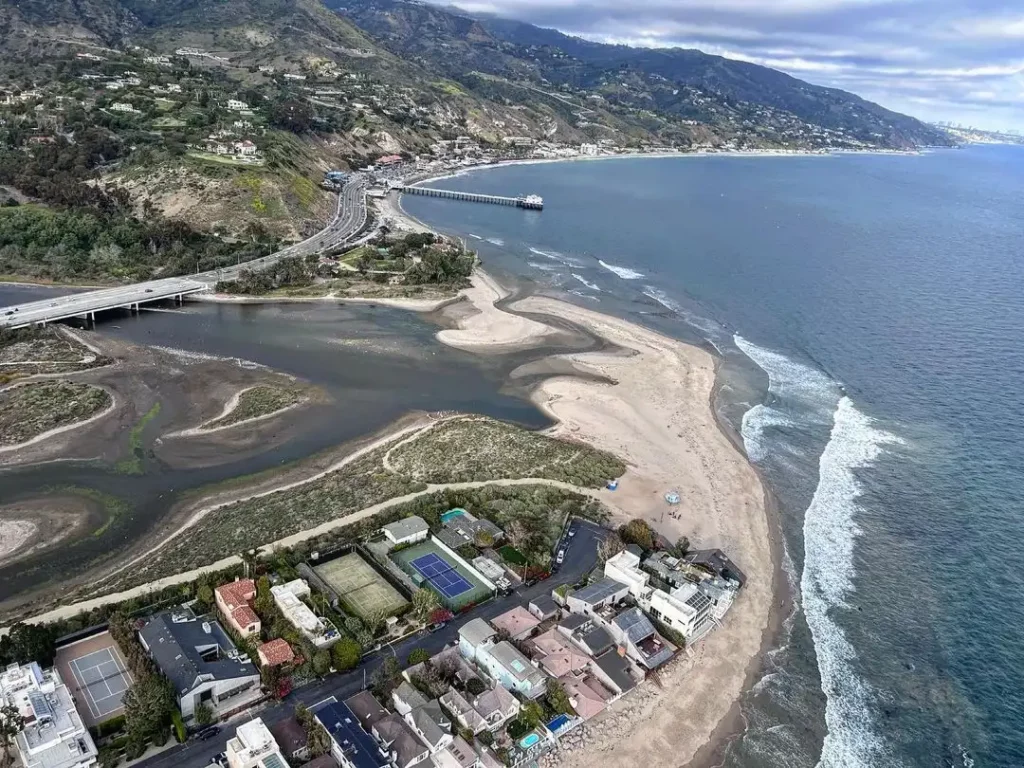 Malibu Lagoon State Beach | Podcast
Malibu Lagoon State Beach is one of California's best-known beaches for many good reasons. Whether you're an avid surfer, beachcomber, or just looking for a tranquil place to enjoy the beauty of nature, this legendary beach has something to offer everyone.
No matter how much surfing experience you have – whether you're a total beginner or an experienced veteran – Malibu Lagoon State Beach offers wide open spaces with steady waves that make it the perfect place to learn or practice your skills.
With miles of golden sand stretching along the shoreline and clear blue waters inviting you in, there's no other spot like Malibu Lagoon State Beach!
About Malibu Lagoon State Beach & Its Location
Malibu Lagoon State Beach is located in Malibu, California, and is famed for its tranquil atmosphere and majestic beauty. The beach is a perfect scenic spot to relax and enjoy the stunning views of the rugged coastline. Adventure seekers can enjoy kayaking, swimming, surfing, and scuba diving at this captivating beach.
Its panoramic views of the historic Malibu Pier are also popular among visitors who come to the beach and capture incredible pictures with an array of colors from vibrant turquoise blue waters to bright yellow umbrellas.
Whether it's for a beautiful sunset stroll or a romantic picnic by the ocean, Malibu Lagoon State Beach will always be a unique destination that immerses one in its calming ambiance.
What is Surfing
Surfing is a popular ocean sport where individuals ride the waves on an elevated, narrow board. It has been done for centuries, with some of the earliest origins theorized to have taken place during Polynesian times. Many people love to surf and it's often considered a way of life; people practice yoga and meditation as part of their pre-surf rituals to set their intentions and energy for the day.
Apart from its spiritual components, surfing is also incredibly physical, requiring strength and endurance to paddle out, catch waves, or stay upright. Whatever your reason for taking up surfing may be – for fun or relaxation – you'll certainly enjoy the thrilling ride taking place along the powerful forces of nature!
How to reach Malibu Lagoon State Beach
To reach Malibu Lagoon State Beach in Malibu, California, United States, you can take the following routes:
By car: Malibu Lagoon State Beach is located off the Pacific Coast Highway (Highway 1) in Malibu, California. 
Public Transportation: You can take the Santa Monica Big Blue Bus route 534 to Malibu Road and walk to the beach.
Bicycle: There is a bike path along the Pacific Coast Highway that leads to Malibu Lagoon State Beach.
If You are planning to visit the USA and looking for the best flight booking from your destination to Indonesia then, So we recommend you book your flight (Malaysia airlines)
Also, Read– Top famous Places to visit in Indonesia
What is Malibu Lagoon State Beach Known for?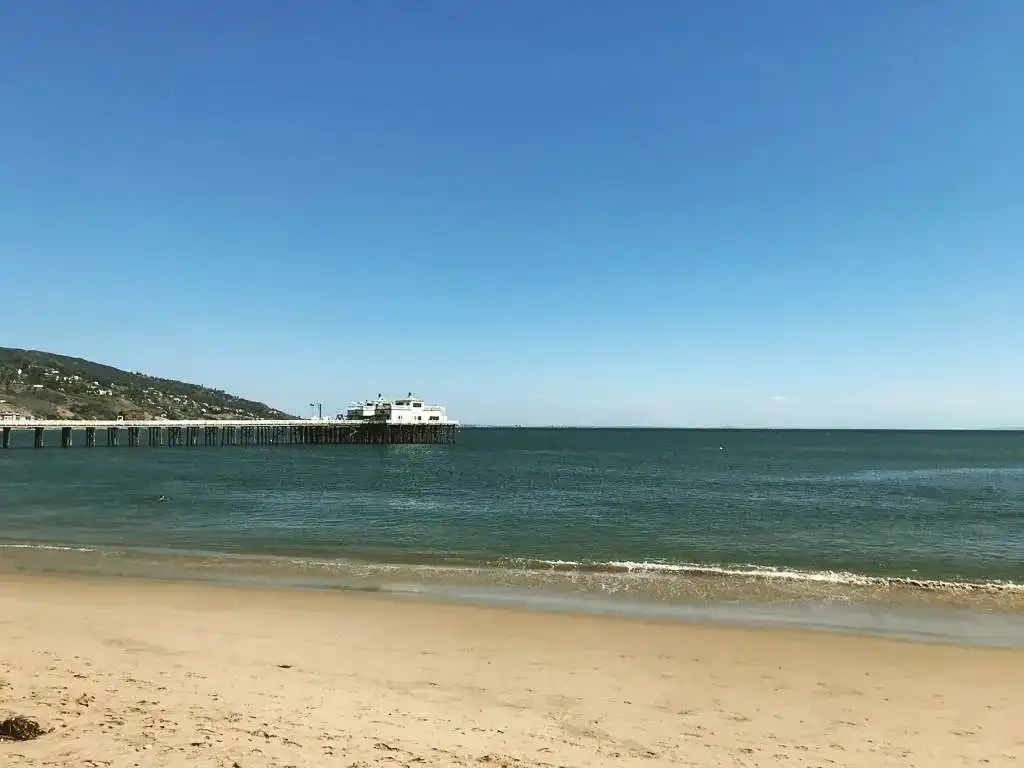 Malibu Lagoon State Beach is known for its scenic beauty and diverse wildlife. The beach is located in Malibu, California, United States, and is situated at the mouth of Malibu Creek, where it meets the Pacific Ocean. It is known for its beautiful sandy beaches, clear waters, and scenic lagoon, which is home to a variety of wildlife, including birds, fish, and plants.
The beach is also a popular spot for surfing, fishing, and picnicking. Additionally, the beach is known for its historical significance, as it was once a site of a Tongva Indian village and has been used for various purposes, including film and television production, throughout its history.
Read This– 100 Best Places to Visit in Maldives
Activities and things to do in Malibu Lagoon State Beach
Surfing: Malibu Lagoon State Beach is known for its great surf spots, especially Surfrider Beach. Rent a surfboard and catch some waves!
Hiking: Take a scenic hike along the Malibu Creek State Park and enjoy the scenic beauty of the surrounding hills.
Bird Watching: The lagoon is home to many species of birds, including herons, egrets, and pelicans. Bring your binoculars and see how many you can spot!
Wildlife Viewing: Keep an eye out for dolphins, seals, and sea lions, as they are often seen swimming near the shore.
Fishing: Try your luck fishing from the pier or the beach. Just make sure to have a fishing license and follow all fishing regulations.
Beach Activities: Enjoy sunbathing, swimming, or building sandcastles on the beach.
Kayaking and Paddleboarding: Rent a kayak or paddleboard and explore the lagoon's peaceful waters.
Photography: With its stunning scenery, the beach is a great place to take photos. Don't forget to capture the famous Malibu Pier!
Nature Walk: Take a stroll along the beach and learn about the local flora and fauna from the interpretive signs along the way.
Must Read Post– Top 22 places to visit in Phuket |Thailand
Malibu Lagoon State Beach Photos
Attraction Point Near Malibu Lagoon State Beach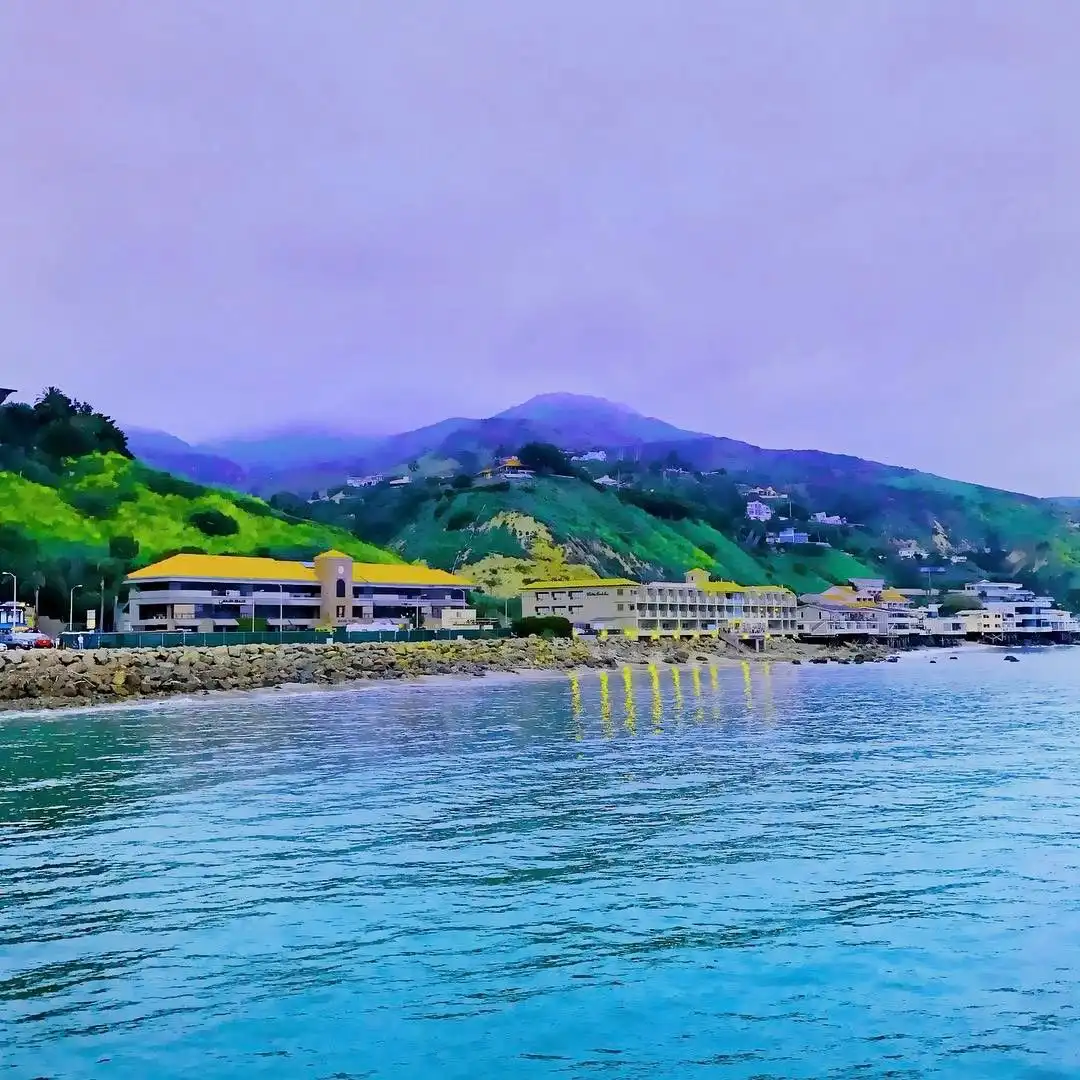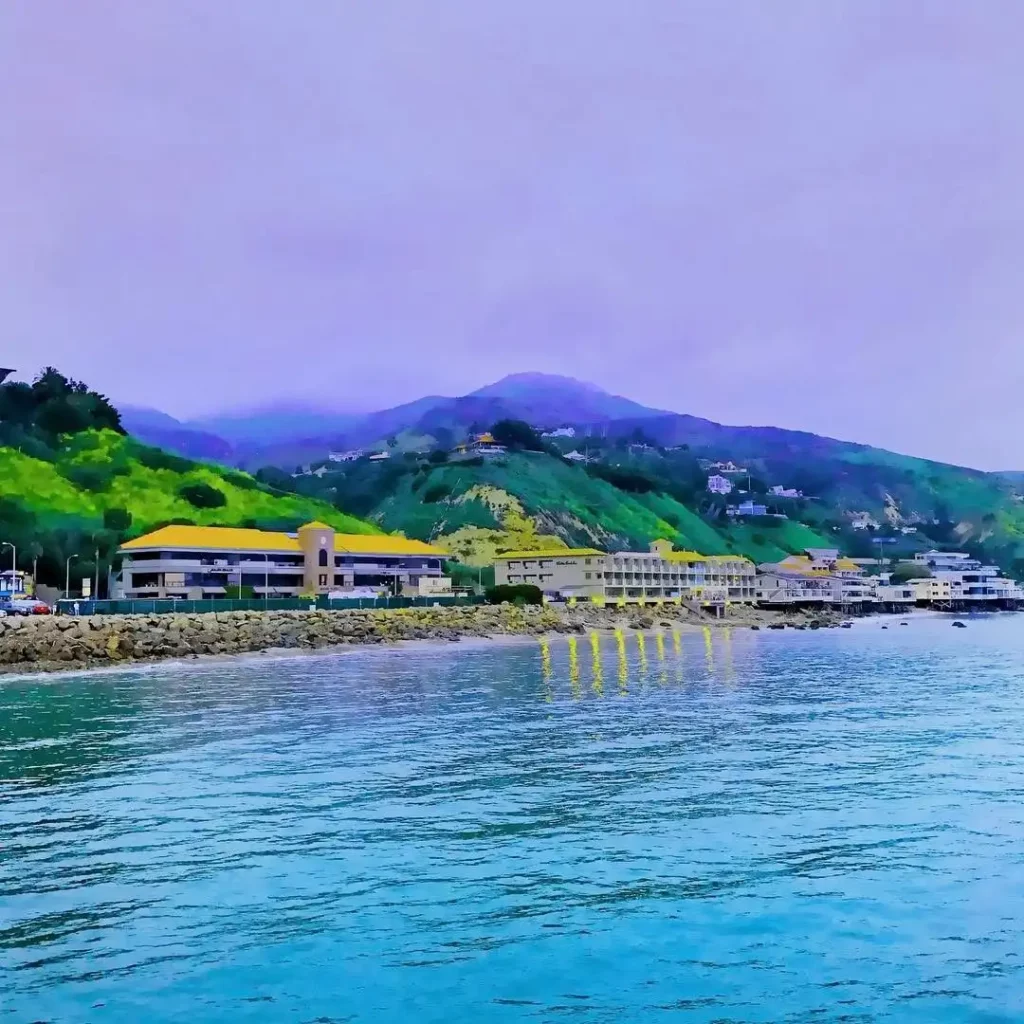 Malibu Pier: 2.5 km
Malibu Creek State Park: 4.5 km
Leo Carrillo State Park: 8 km
Point Dume State Beach and Preserve: 10 km
Pepperdine University: 7 km
Malibu Country Mart: 5 km
Malibu Farmers Market: 5 km
Malibu Hindu Temple: 8 km
Adamson House and Malibu Lagoon Museum: 6 km
Cross Creek Shopping Center: 8 km
How to do Surfing at Malibu Lagoon State Beach?
Surfing at Malibu Lagoon State Beach can be incredibly rewarding and enjoyable but it's important to take the safety measures seriously.
For starters, it's essential to make sure you have the right equipment – a board, wax, leash, es, and a good quality wet suit so that you can stay warm while enjoying the waves.
Once you are all set up, choose swell patterns suitable for your skill level; we, usually beginners start with smaller waves that won't be too intimidating.
Being mindful of other surfers is also very important: always paddle out with caution, don't cross someone else way, and stay away from possible dangers like rocks or rips.
Learning how to move with the tide and pick the best wave can help you improve faster.
So, if you're looking for some great surfing experiences, Malibu Lagoon State Beach is worth considering!
Accommodations and Facilities at Malibu Lagoon State Beach
Malibu Lagoon State Beach is the perfect place for a beachfront getaway. It offers a unique combination of accommodations and facilities suitable for visitors of all ages. Accommodations include outdoor camping, cabins near the beach, parking areas, and even horse camps. Facilities such as bathrooms, showers, picnic tables, and BBQ pits are also available throughout the area while providing beach access to its visitors. With its interesting mix of accommodations and modern facilities, Malibu Lagoon State Beach is sure to be an enjoyable experience for everyone.
Things to Avoid
If you're planning a trip to Malibu Lagoon State Beach, keep in mind that certain activities aren't allowed or encouraged.
Loud music, bonfires, and watercraft of any kind are all prohibited because the state beach is both a wildlife sanctuary and home to rare birds nesting in the area.
Alcohol consumption, camping, and smoking are also against state regulations so it's best to keep these things away from your beach day plans.
It's also important to remember that dogs need to be kept on a leash at all times and your safety should always come first; pay attention to signage warning against potential dangers such as rip currents or tide changes.
Have respect for yourself, your environment, and fellow beach-goers by following the posted rules and regulations for an enjoyable visit.
Conclusion
Malibu Lagoon State Beach is one of the best surfing beaches in California, United States. The lagoon is located in Santa Monica and provides a great wave for surfing all year round. If you are looking for a place to surf, this is the place to go!
How much did you like Our detailed Malibu Lagoon State Beach | Best Surfing Beach in CA, US? Review Also, please share these Blogs with your friends on social media.
Recommended
Malibu Lagoon State Beach Map Directions
Malibu Lagoo FAQ
Summer
Visiting Malibu Lagoon State Beach can be an experience of a lifetime. Summer is the ideal time to visit the beach as it has much to offer in terms of breathtaking scenery, exciting activities, and excellent weather.
24 hours a day,
Malibu Lagoon State Beach is open for visitors 24 hours a day, providing ample opportunity to explore the beautiful and scenic trails, regardless of the time of day.
$12 per day vehicle
Parking is available close to the lagoon and at surrounding beaches in the area. Unlike many other beached, parking fees are relatively low, costing only $12 per day per vehicle.