Maluaka Beach (Kihei Maui) Hi | Things to do & known for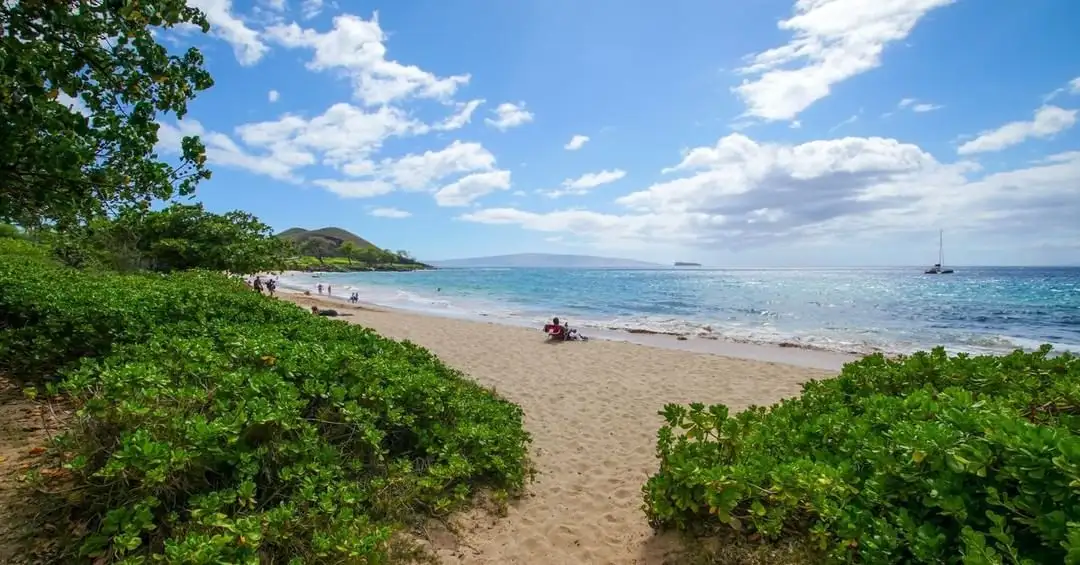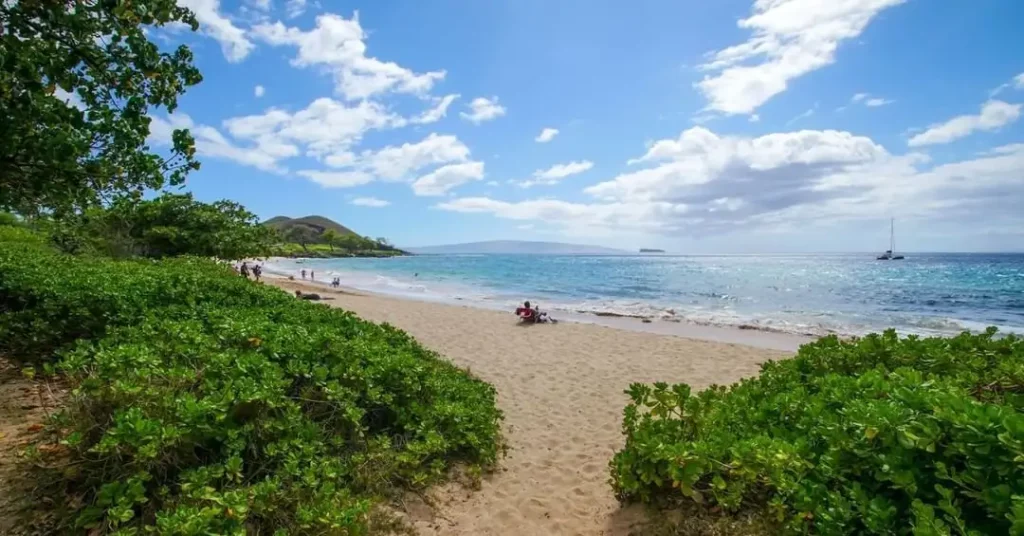 Maluaka Beach | Podcast
 Maluaka Beach is a beautiful, tranquil beach located in the vibrant city of Kihei in Maui USA. With its clear turquoise waters and sugar-white sand, this beach has attracted locals and tourists for over 100 years.
Here, you'll find many different activities to make your day even more special from morning until night — from swimming and snorkeling with sea turtles at Makena State Park or Maalaea Bay to paddle boarding or just lazing on the shoreline watching the sun set into a picturesque backdrop of palm trees while listening to the tranquil ocean waves crash against one another.
Whether you are looking for some family fun or an afternoon of relaxation during your vacation to this paradise island, Maluaka Beach will provide it all!
Maluaka Beach Overview & Its Locations
Māluaka Beach is a popular beach located in Kihei, Maui, Hawaii, USA. It is known for its clear blue waters, scenic views of the Pacific Ocean, and soft sandy beaches. This beach is a great place to relax, swim, snorkel, and sunbathe.
Maluaka Beach is truly a tropical paradise! Also, known as Big Beach & Turtle Town Beach, among locals, is situated on the southern coast of Maui, just minutes away from local airports. Visitors can enjoy the warm white sand and clear blue waters that Maluaka is famous for. Snorkeling and swimming are popular activities at Maluaka, as well as tanning and leisurely walks along the shore.  
In addition to its beautiful scenery and recreational opportunities, Māluaka Beach is also home to a unique marine environment. The beach is located within a protected area known as the Ahihi-Kinau Natural Area Reserve, which is home to a rich and diverse array of marine life, including colorful tropical fish, sea turtles, and corals. Snorkeling and diving trips are available from the beach, allowing visitors to explore this vibrant underwater world.
How to Reach Maluaka Beach
Maluaka Beach is located at 5400 Makena Alanui, Kihei, HI 96753, United States. Here are the various ways you can reach the beach:
By car:
If you have your car, you can easily drive to Maluaka Beach. You can use Google Maps or any other GPS navigation app for directions to the beach. The address for the beach is 5400 Makena Alanui, Kihei, HI 96753, United States.
Public transport:
The Maui Bus operates several routes that cover the Kihei area, but it's best to check their schedule and route information on their website or by calling the Maui Bus Customer Service Center. You can also take a taxi or an Uber to reach the beach.
Airport:
If you are flying to Maui, you can land at Kahului Airport (OGG) which is the main airport on the island. From there, you can rent a car, take a taxi or an Uber, or use the Maui Bus to reach Maluaka Beach. The beach is approximately 35 minutes away from the airport.
If You are planning to visit the USA and looking for the best flight booking from your destination to Indonesia then, So we recommend you book your flight (Malaysia airlines)
Also, Read– Top famous Places to visit in Indonesia
What is Maluaka Beach Known for?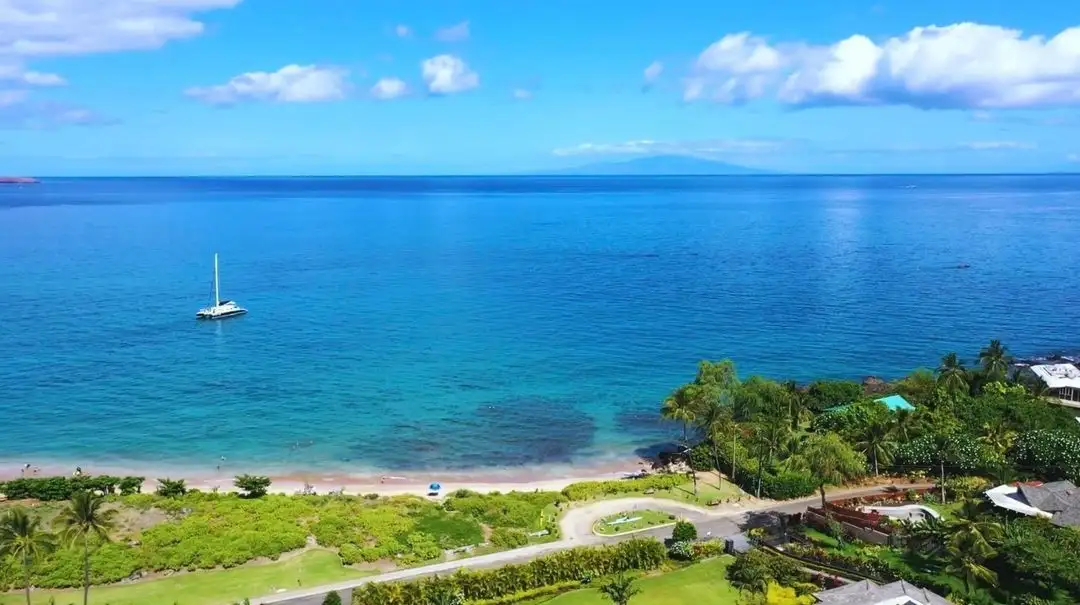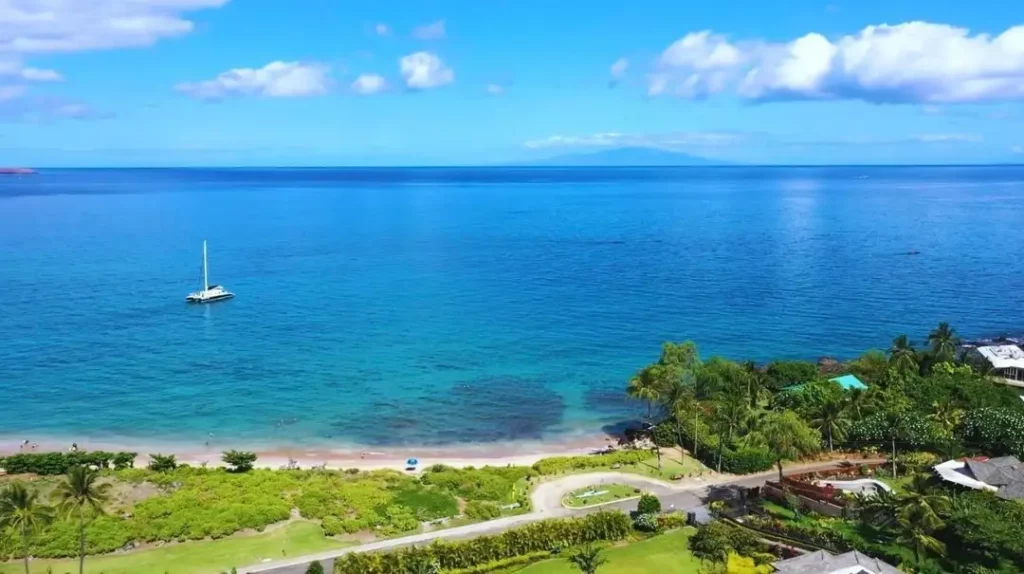 Maluaka Beach, also known as Turtle Town Beach, is located in Makena Alanui, Kihei, Hawaii. The beach is known for its stunning scenery, clear turquoise waters, and white sandy shore. It is a popular destination for snorkeling, swimming, and sunbathing.
One of the main reasons why Maluaka Beach is popular is because of its reputation as a turtle-watching spot. The beach is home to a large population of Green Sea Turtles, which the Endangered Species Act protects. Visitors are allowed to observe the turtles from a distance.
Read This– 100 Best Places to Visit in Maldives
Activities, things to do & See in Maluaka Beach
Maluaka Beach is a popular destination for visitors to Maui, offering a range of activities and things to see. Here are some of the most popular things to do at the beach:
Snorkeling: With its clear waters and abundant marine life, Maluaka Beach is a popular spot for snorkeling. Visitors can rent snorkeling gear from local shops or bring their own.
Swimming: The warm, turquoise waters at Maluaka Beach are perfect for swimming and enjoying the sun.
Sunbathing: The white sandy shore of the beach provides ample space for sunbathing and relaxing.
Turtle-watching: As mentioned earlier, Maluaka Beach is known for its turtle-watching opportunities. Visitors can observe the Green Sea Turtles from a distance, but it's important to be respectful of their habitat and not disturb them.
Whale watching: During the winter months, visitors can see Humpback Whales from the shore or take a whale-watching tour from nearby Ma'alaea Harbor.
Picnicking: There are picnic tables and grills available for visitors who want to enjoy a picnic lunch at the beach.
Photography: With its stunning scenery and abundant wildlife, Maluaka Beach is a great spot for photography.
In addition to these activities, there are also several nearby shops and restaurants where visitors can grab a bite to eat or buy souvenirs. With its beautiful scenery and many activities, Maluaka Beach is a great destination for a day trip while visiting Maui.
Swimming & Snorkeling at Turtle Town
Swimming and snorkeling is a great spot at Turtle Town, also known as Maluaka Beach, which can be a memorable and enjoyable experience for visitors to Maui. The beach is known for its clear turquoise waters and abundant marine life, making it a popular spot for snorkeling. Visitors can rent snorkeling gear from local shops or bring their own.
Must Read Post– Top 22 places to visit in Phuket |Thailand
Maluaka Beach Photos
Attractions Point Near Maluaka Beach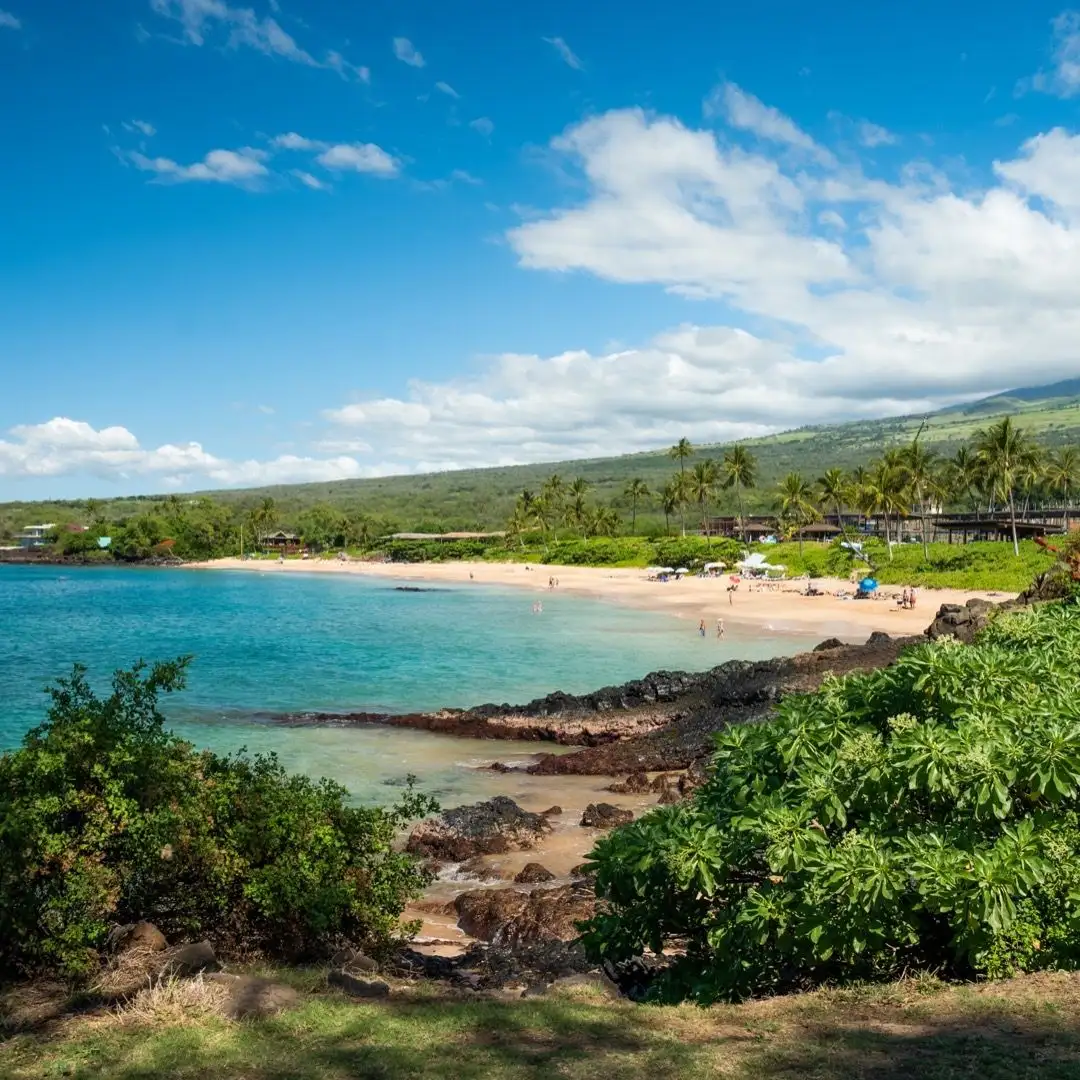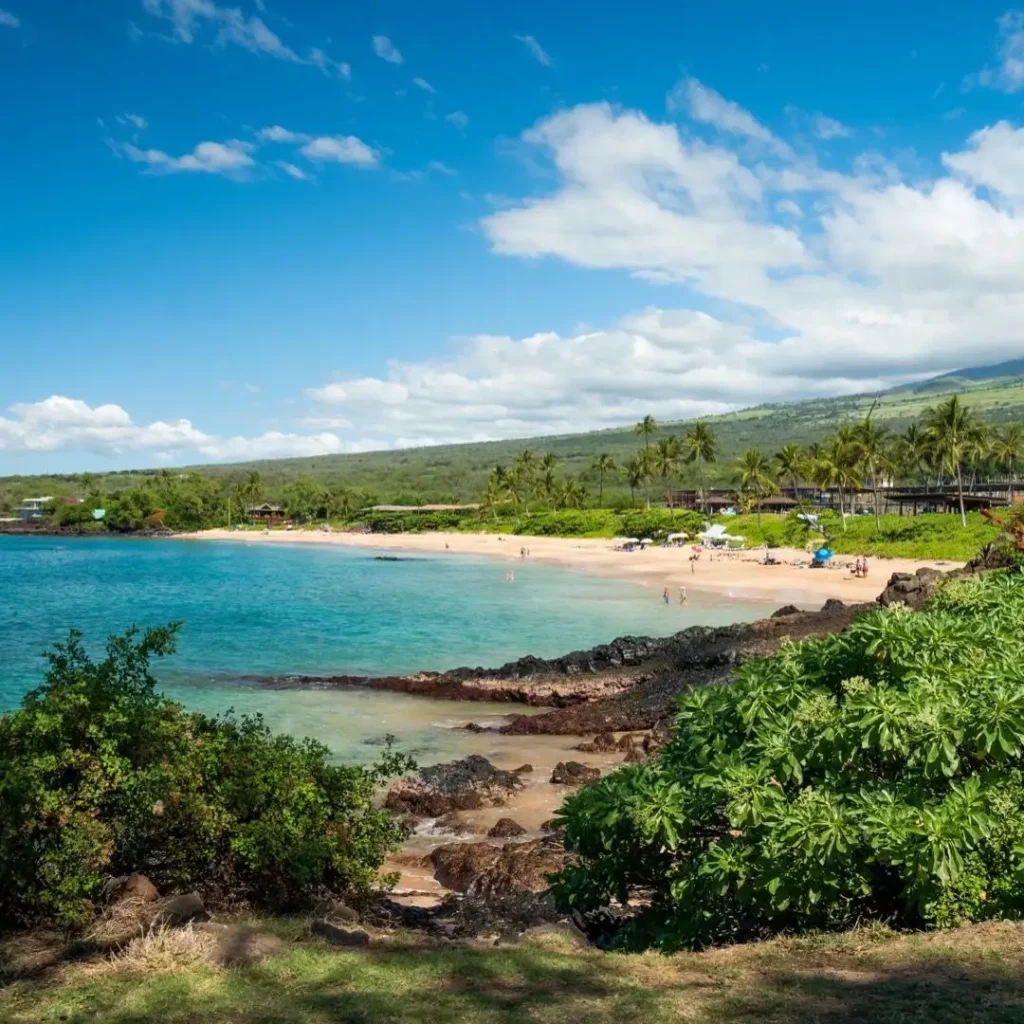 Wailea Beach: Located just a few kilometers from Maluaka Beach, Wailea Beach is a stunning white sand beach that is popular for swimming, sunbathing, and snorkeling.
Makena State Park: This park is home to several beautiful beaches, including Big Beach, Little Beach, and Palauea Beach. It's great for hiking, picnicking and enjoying the scenic coastline.
Kihei Cultural Center: This center is a hub for local art, music, and cultural events. Visitors can attend concerts, performances, and exhibitions, or take a class in Hawaiian culture and dance.
Maui Ocean Center: This aquarium is located in Ma'alaea and is a great place for families to learn about the marine life in Hawaiian waters. The center features a variety of exhibits and interactive displays.
La Perouse Bay: This scenic bay is located in the southern part of Maui and is a popular spot for hiking, snorkeling, and scenic drives.
Maalaea Harbor: This harbor is located near the Maui Ocean Center and is a hub for fishing and whale-watching tours.
Accommodations and Facilities at Maluaka Beach
Maluaka Beach in Kihei, Maui, Hawaii is the perfect destination for an unforgettable beach vacation. This spectacular beach offers lush accommodations and facilities, ensuring a great deal of comfort and convenience.
Relax in hotel rooms with stunning ocean views that wash away your worries. Enjoy a mix of water activities such as swimming and snorkeling, as well as refreshments from Maluaka Beach's onsite cafes. Spend days lounging by the shore and breathing in the fresh sea air – Maluaka Beach is the ideal getaway spot to make some truly special memories in beautiful Hawaii, USA.
Tips for Swimmers & Snorkelers
Swimming and snorkeling can be a great way to enjoy the beautiful waters and marine life of Maluaka Beach in Maui. Here are some tips for swimmers and snorkelers to ensure a safe and enjoyable experience:
Swim with a buddy: It's always a good idea to swim with someone else in case of an emergency.
Be aware of the conditions: Check the weather, waves, and current before entering the water, and always be mindful of changing conditions.
Wear a life jacket: If you are a weak swimmer or are snorkeling for the first time, it's a good idea to wear a life jacket for added safety.
Follow snorkeling guidelines: When snorkeling, it's important to follow responsible snorkeling practices, such as not touching the coral or disturbing the marine animals.
Use sunscreen: Wear a waterproof sunscreen to protect your skin from the sun's harmful rays.
Respect marine life: Observe the Green Sea Turtles from a safe distance and do not disturb their habitat.
Watch for boats: Be aware of boats and watercraft in the area, and always swim in designated swimming areas.
Know the safety signals: Familiarize yourself with the safety signals and flags used at the beach, and follow any instructions given by the lifeguards.
By following these tips, you can ensure a safe and enjoyable swimming and snorkeling experience at Maluaka Beach in Maui.
Food to eat
Maluaka Beach in Kihei, Maui is located near several restaurants and cafes that offer a range of dining options for visitors. Here are some popular food options in the area:
Local Hawaiian cuisine: Try the local Hawaiian cuisine, which features dishes such as poke, kalua pork, laulau, and huli chicken. These dishes are a delicious way to taste the flavors of Hawaii.
Seafood: Maui is known for its fresh seafood, and several seafood restaurants in Kihei offer a range of options, from sushi to poke bowls to grilled seafood dishes.
Hawaiian-style shaved ice: Enjoy a refreshing treat on a hot day with Hawaiian-style shaved ice, which is made with syrup and ice cream.
Plate lunch: The plate lunch is a classic Hawaiian dish that consists of rice, macaroni salad, and a choice of meat, such as chicken, beef, or pork.
Smoothie bowls: Try a healthy and delicious smoothie bowl, which is made with fresh fruit, yogurt, and granola.
Things to Avoid
Maluaka Beach in Kihei, Maui, Hawaii is an amazing time and place to relax, but there are a few things that should be avoided for the safety of visitors and wildlife alike.
There are mandates against camping overnight, as well as any alcohol or drug-related activity.
Additionally, it's best to leave your four-legged friends at home so they don't disturb the native plants and animals that make Maluaka Beach their home.
Lastly, no matter how attractive they may seem while swimming, Maluaka Beach is a protected area with many endangered species of fish and sea creatures – please be conscious to not interact with or disturb them in any way.
Let's all make Maluaka Beach a safe, peaceful environment for everyone to enjoy!
Conclusion
Known as one of the most beautiful beaches in Maui, Maluaka Beach (Kihei Hawai'i), is a great place for anyone seeking to enjoy the beauty of the ocean and the tranquility that comes along with it. The beach offers many things to do and explore, including swimming, kayaking, sunbathing, and hiking. Whether you're looking to relax or take part in some adventure activities, this beach is sure to offer something of interest. 
How much did you like Our detailed Maluaka Beach (Kihei Maui) | Things to do & known for? Review Also, please share these Blogs with your friends on social media.
Recommended
Maluaka Beach Directions
Maluaka Beach FAQ
The best time to visit this picturesque spot is during the summer months, as you're guaranteed clear skies and balmy days. The sea is bluer than blue, while temperatures reach up to scalable high ranges.
Maluaka Beach is open 24 hours a day and 7 days a week, giving visitors plenty of options for enjoying its picturesque beauty. allowing you to immerse yourself fully in the calming atmosphere at all times.
free public parking lot
When planning a trip to Maluaka Beach, you may want to consider where and how you'll be able to park safely. Fortunately, Maluaka Beach is home to a free public parking lot which allows beachgoers the convenience of conveniently located parking.