18 Most Underrated Summer Destinations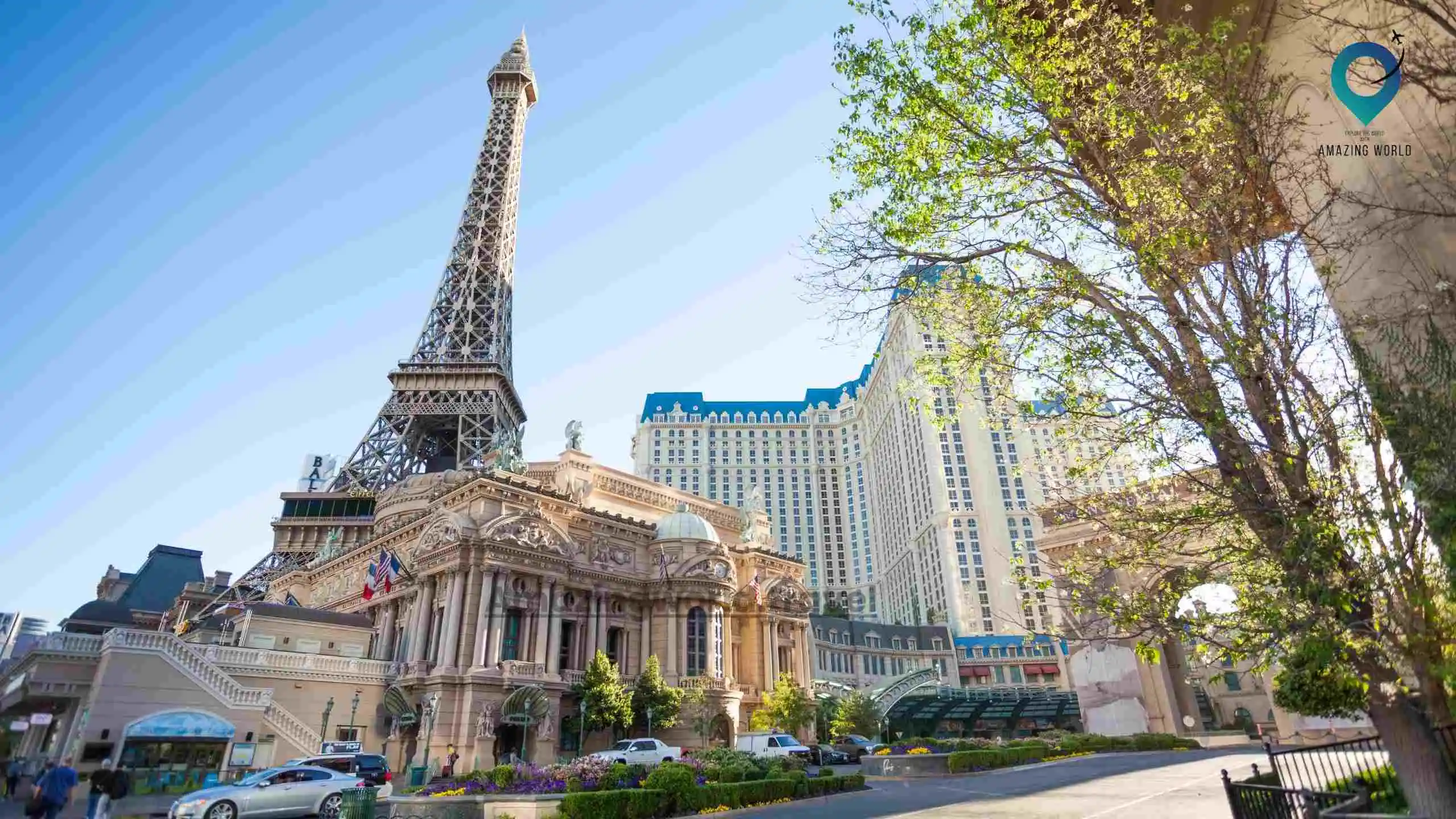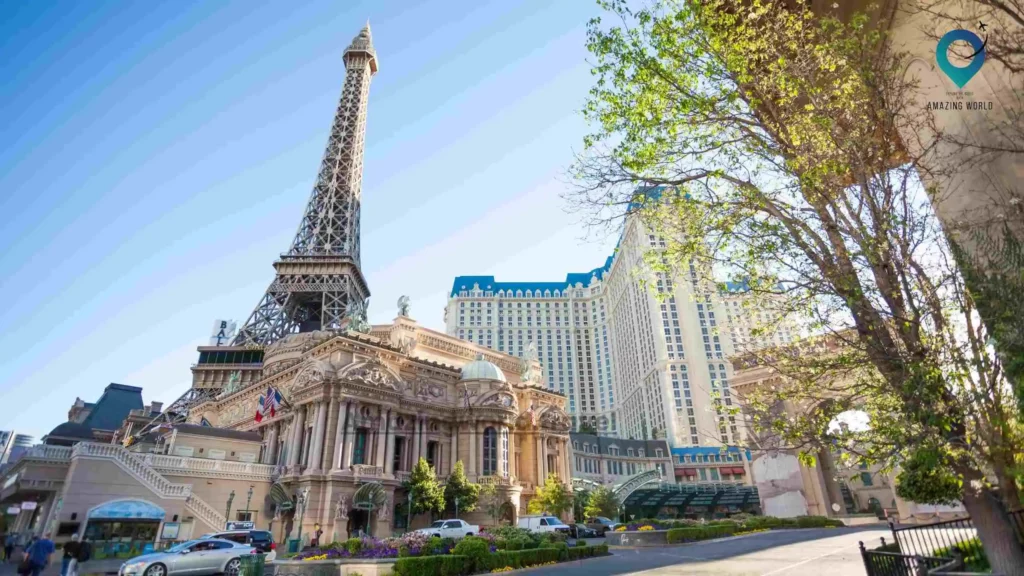 When it comes to summer travel, everyone knows about the popular destinations, but there's something truly special about discovering those hidden gems that offer unique experiences without the crowds. Now, if you want to go on an adventure that's different from the typical tourist spots and offers beautiful nature, interesting cultures, and exciting discoveries, you're in the right place.
In this guide, we'll take you to 19 hidden and underrated summer travel destinations. These places range from peaceful lakes in Door County, Wisconsin, to beautiful beaches in the Algarve, Portugal. These lesser-known gems offer various experiences, whether you want to relax, enjoy outdoor activities, or explore history.
So, get ready to pack your bags and explore these hidden corners of the world, where you'll make unforgettable memories and discover new things at every stop.
Also, if you are looking best hotels and Homestay deals then we recommend booking your hotels and homestay with priceline.com
1. Door County, Wisconsin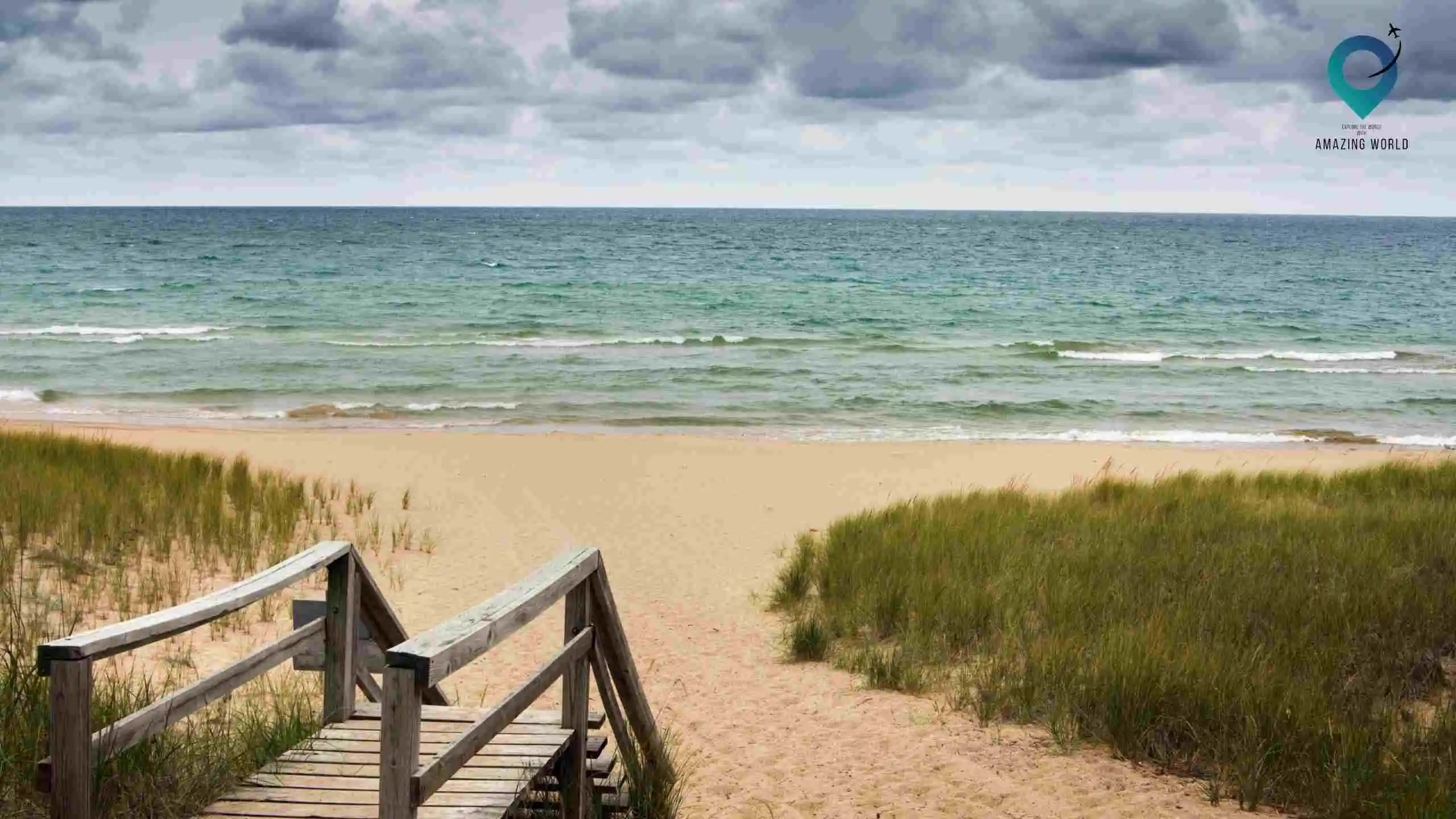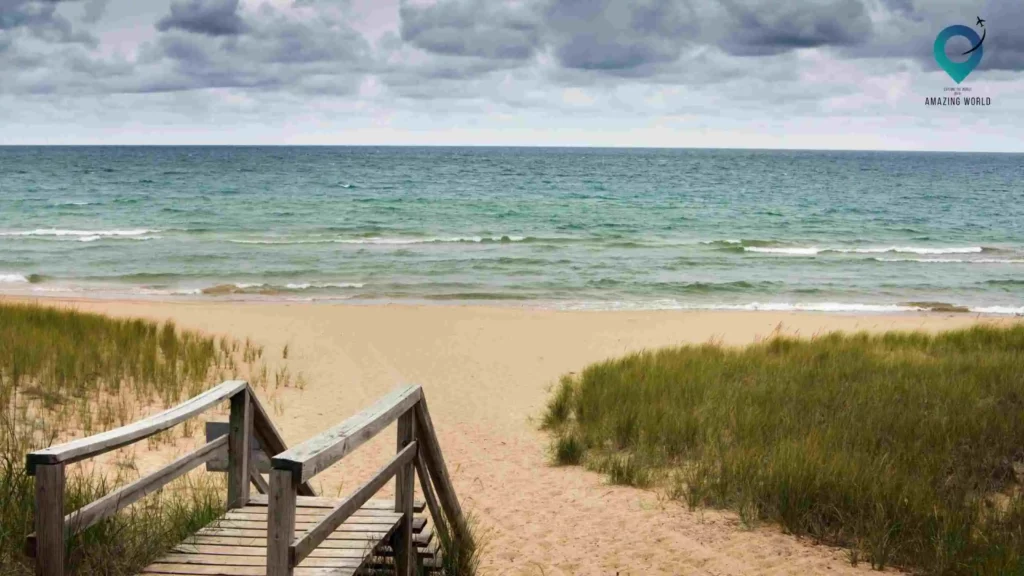 Nestled between Green Bay and Lake Michigan, Door County in Wisconsin is a picturesque peninsula often referred to as the "Cape Cod of the Midwest." It's a hidden gem that boasts a blend of small-town charm, stunning landscapes, and a wide range of outdoor activities. Here's what you can expect:
Natural Beauty: Door County is a paradise for nature enthusiasts, home to five state parks and numerous nature preserves. Whether you're into hiking, biking, or wildlife viewing, you'll find countless opportunities to immerse yourself in the great outdoors.
Water Adventures: Being surrounded by water makes Door County perfect for boating, fishing, and water sports. The crystal-clear waters of Lake Michigan and Green Bay beckon water lovers to explore their depths.
Quaint Small Towns: The county is dotted with charming small towns, each with its own unique character. Stroll through art galleries, visit historic lighthouses, and savor local cuisine. It's a chance to slow down and savor the relaxed atmosphere.
Accommodation Options: Door County offers a range of accommodation options to suit different budgets, from campgrounds and cozy bed-and-breakfasts to luxurious hotels and resorts.
Door County encourages you to escape the hustle and bustle, reconnect with nature, and discover the simple pleasures of summer. It may not be on your bucket list yet, but once you visit, it's a place you'll never forget.
2. Patagonia, Chile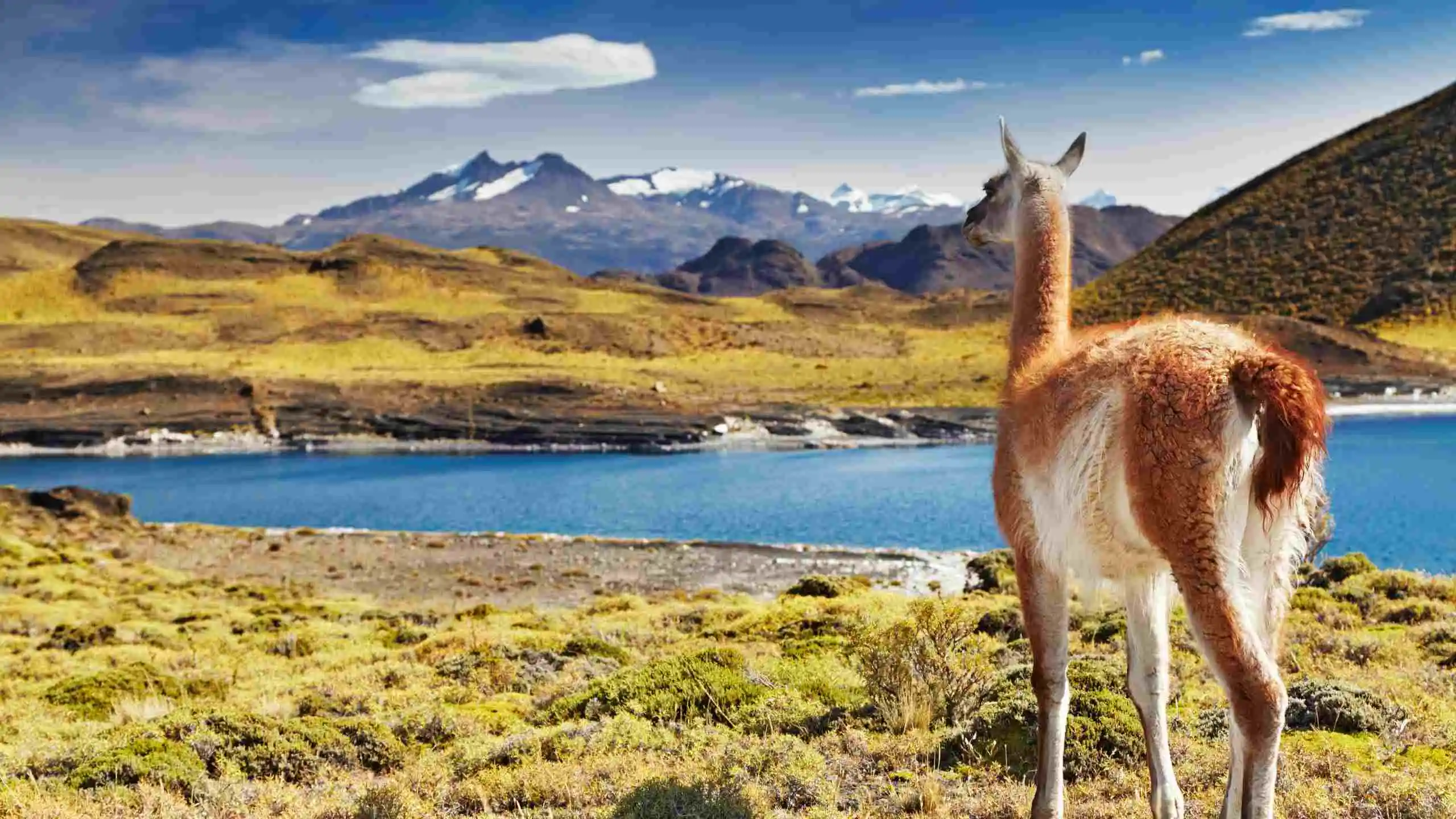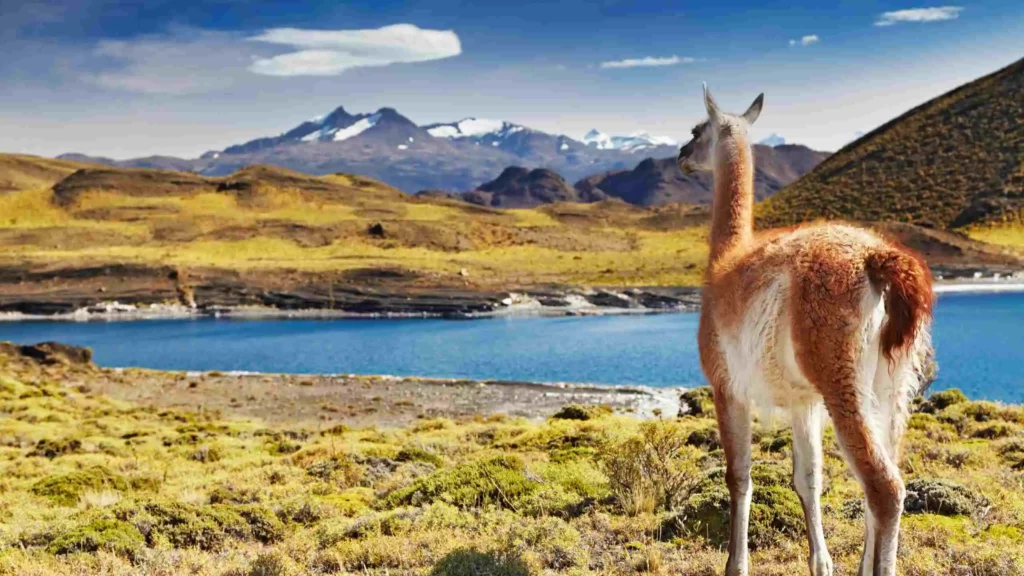 When the Northern Hemisphere basks in summer's warmth, Patagonia, Chile, offers a unique escape to a winter wonderland in the Southern Hemisphere. It's an exceptional destination known for its breathtaking landscapes, diverse wildlife, and thrilling outdoor activities. Here's why Patagonia should be on your summer travel radar:
Dramatic Landscapes: Patagonia is home to awe-inspiring landscapes, including towering mountains, sprawling glaciers, and pristine lakes. The scenery provides a stunning backdrop for an array of outdoor adventures, from hiking and mountain climbing to wildlife viewing and photography.
Winter Charm: One of the distinctive aspects of visiting Patagonia during the Northern Hemisphere's summer is the opportunity to explore snow-covered landscapes. You can trek through the snow-capped Andes, ski down slopes at the region's ski resorts, or simply relish the serene beauty of a Patagonian winter.
Wildlife Encounters: Patagonia boasts a diverse array of wildlife. From Andean condors soaring in the sky to guanacos grazing on the plains and penguins waddling along the coast, wildlife viewing is a year-round attraction in Patagonia.
Patagonia invites you to embrace the unexpected. It's a destination where you can experience the magic of winter during the summer months, immerse yourself in awe-inspiring natural beauty, and embark on an adventure that's truly out of the ordinary. With its unique charm and personality, it's no wonder that Patagonia is a top place to visit during the summer (or winter in the Southern Hemisphere)!
3. Lake Ouachita, Arkansas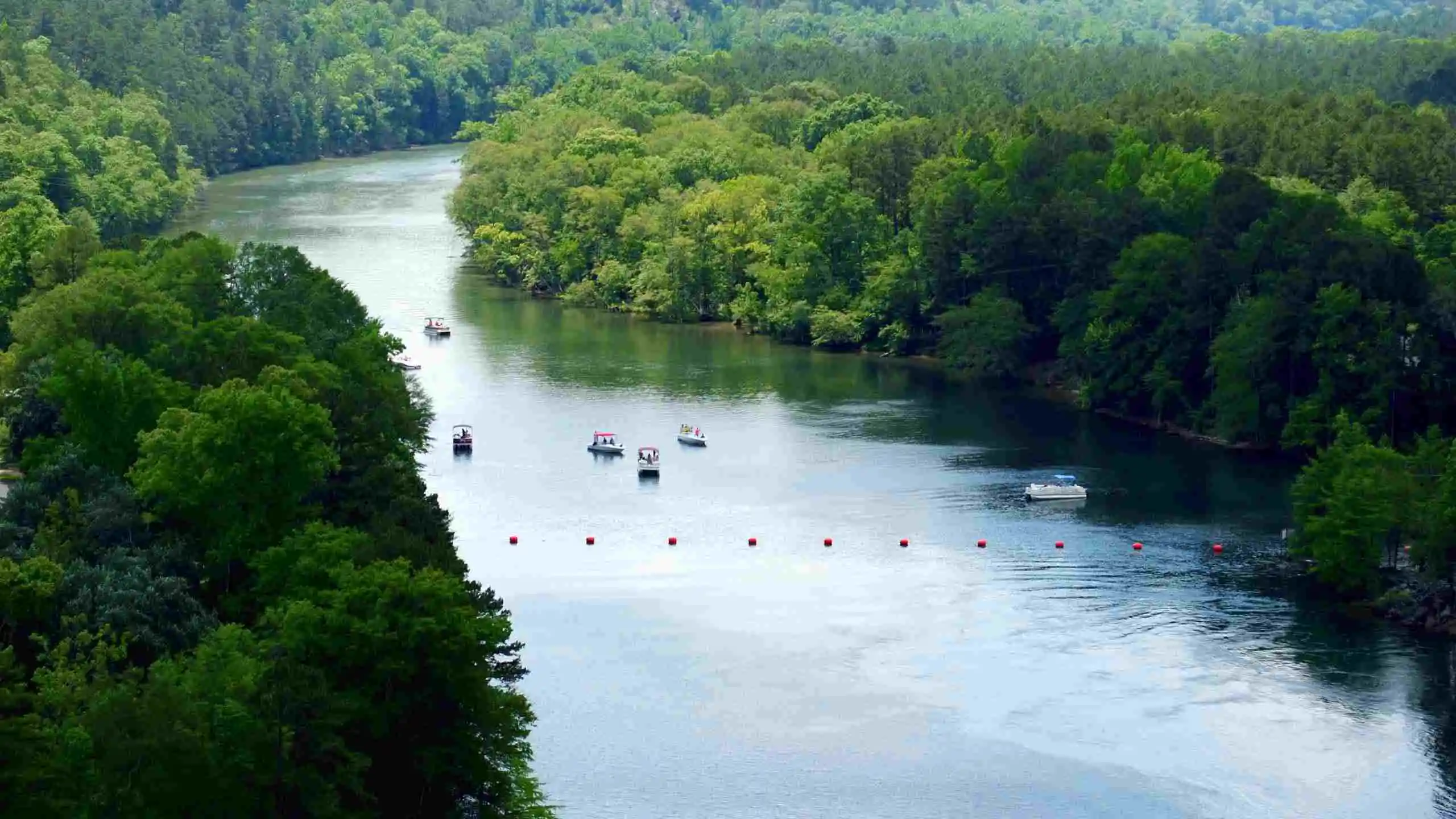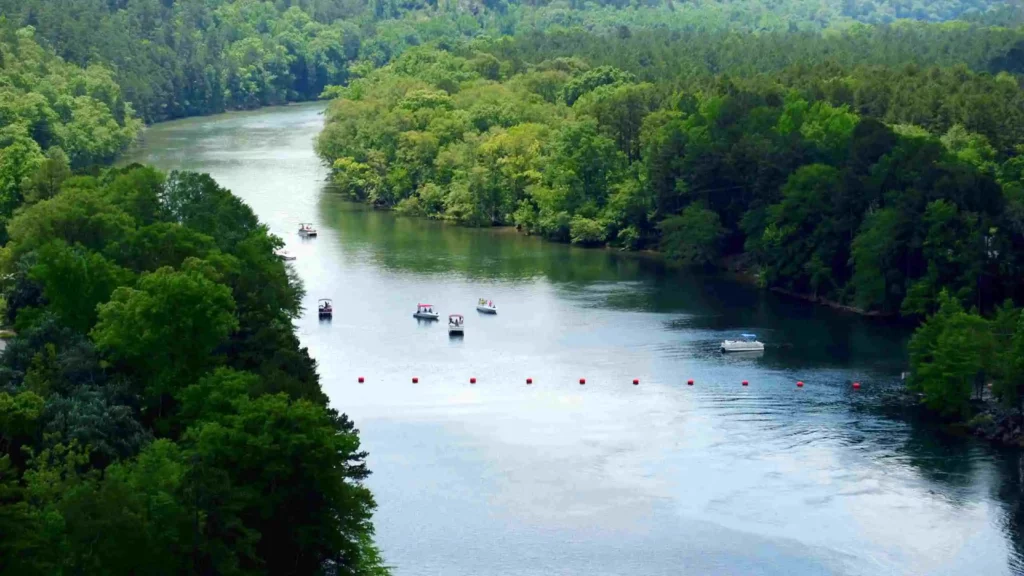 If your perfect summer vacation involves immersing yourself in the great outdoors, then Lake Ouachita in Arkansas is a hidden gem that should be on your radar. As the largest lake in Arkansas, Lake Ouachita is a haven for outdoor enthusiasts and nature lovers alike. Here's what makes it a fantastic summer getaway:
Crystal-Clear Waters: Surrounded by the Ouachita National Forest, this lake is known for its crystal-clear waters and scenic vistas. The water is perfect for a wide range of activities, including swimming, fishing, boating, and even scuba diving. Anglers will especially appreciate the abundant populations of bass, catfish, and bream.
Exploring the Forest: The surrounding forest offers numerous hiking and mountain biking trails. These trails allow you to explore the region's diverse flora and fauna. For a more relaxed experience, you can enjoy a picnic on one of the lake's many islands or simply soak in the serene beauty of the surroundings.
Accommodation Options: Camping is a popular accommodation option at Lake Ouachita, with numerous campsites offering stunning views of the lake. For those who prefer a bit more comfort, there are also several resorts and vacation rentals in the area.
Lake Ouachita is a testament to the natural beauty of Arkansas. It's truly a perfect summer vacation idea for those who love to embrace the great outdoors, surrounded by the tranquility of clear waters and lush forests.
4. Moosehead Lake, Maine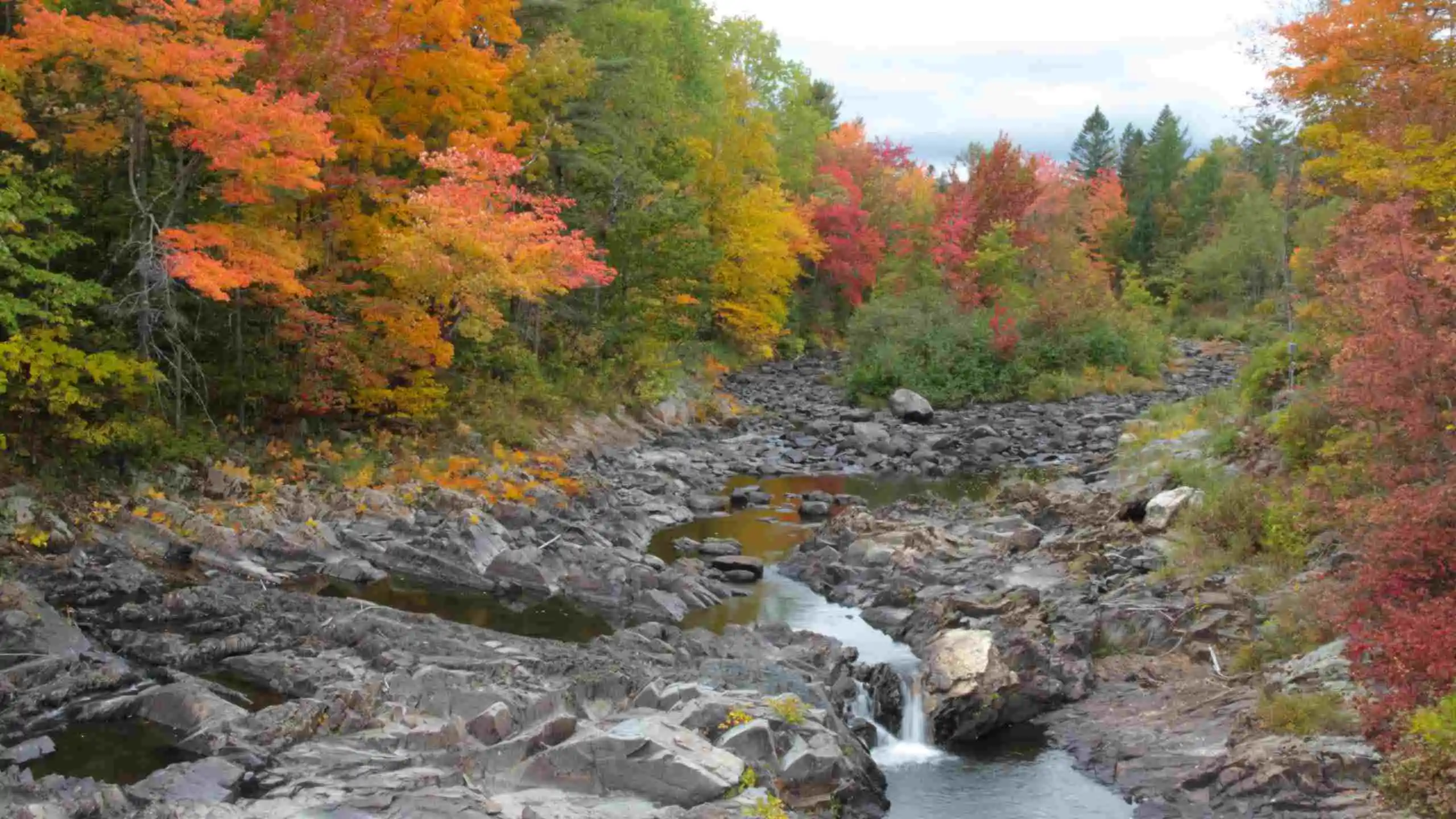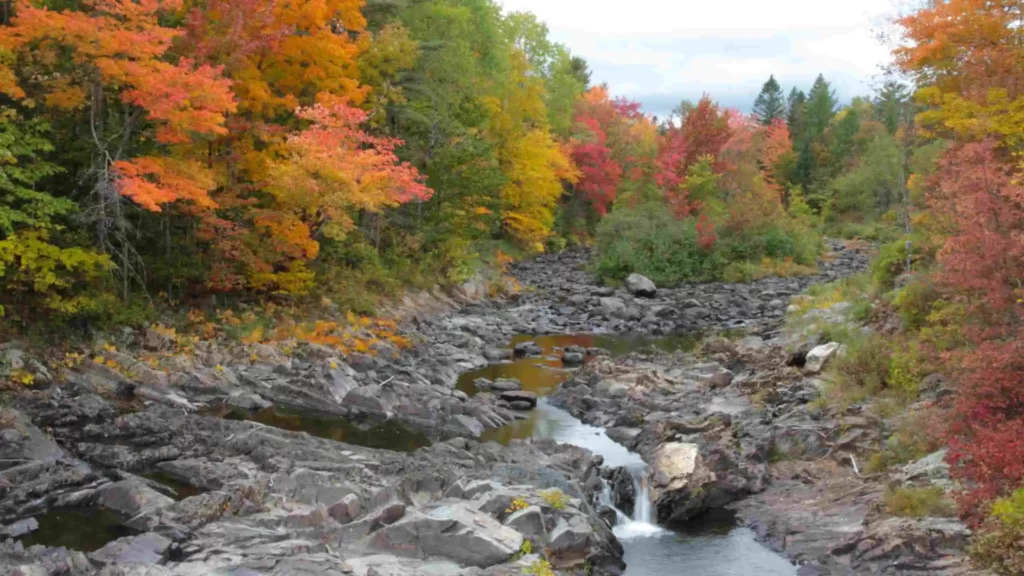 For those seeking a peaceful retreat amidst nature, Moosehead Lake in Maine is a destination worth considering. As the largest lake in Maine, Moosehead Lake offers a tranquil setting that's perfect for a relaxing summer getaway.
Natural Beauty: The lake is surrounded by vast forests and mountains, providing a picturesque backdrop for a variety of outdoor activities. Spend your days fishing or boating on the lake, hiking through the surrounding wilderness, or simply relaxing on the shore with a good book.
Wildlife Encounters: The lake is also a popular spot for spotting wildlife. There are countless opportunities to see moose, deer, and a variety of bird species. Nature enthusiasts will find themselves in paradise.
Island Exploration: One of the unique features of Moosehead Lake is its numerous islands. You can rent a kayak or canoe and spend a day exploring these islands. Some islands even have campsites, allowing you to enjoy a night under the stars surrounded by the peaceful sounds of nature.
Charming Small Towns: The area around Moosehead Lake is dotted with charming small towns. Here, you can enjoy local cuisine, browse through quaint shops, and learn about the region's history and culture. It's a chance to immerse yourself in the local way of life.
While summer is a great time to visit Moosehead Lake, it's also worth considering a fall visit. The region is known for its stunning fall foliage, making it the perfect destination for a New England fall road trip.
Moosehead Lake invites you to slow down, disconnect from the hustle and bustle of daily life, and reconnect with nature. It's a peaceful summer getaway that's sure to leave you feeling refreshed and rejuvenated. Is this one of the most underrated summer travel ideas? Absolutely!
5. Clearwater, Florida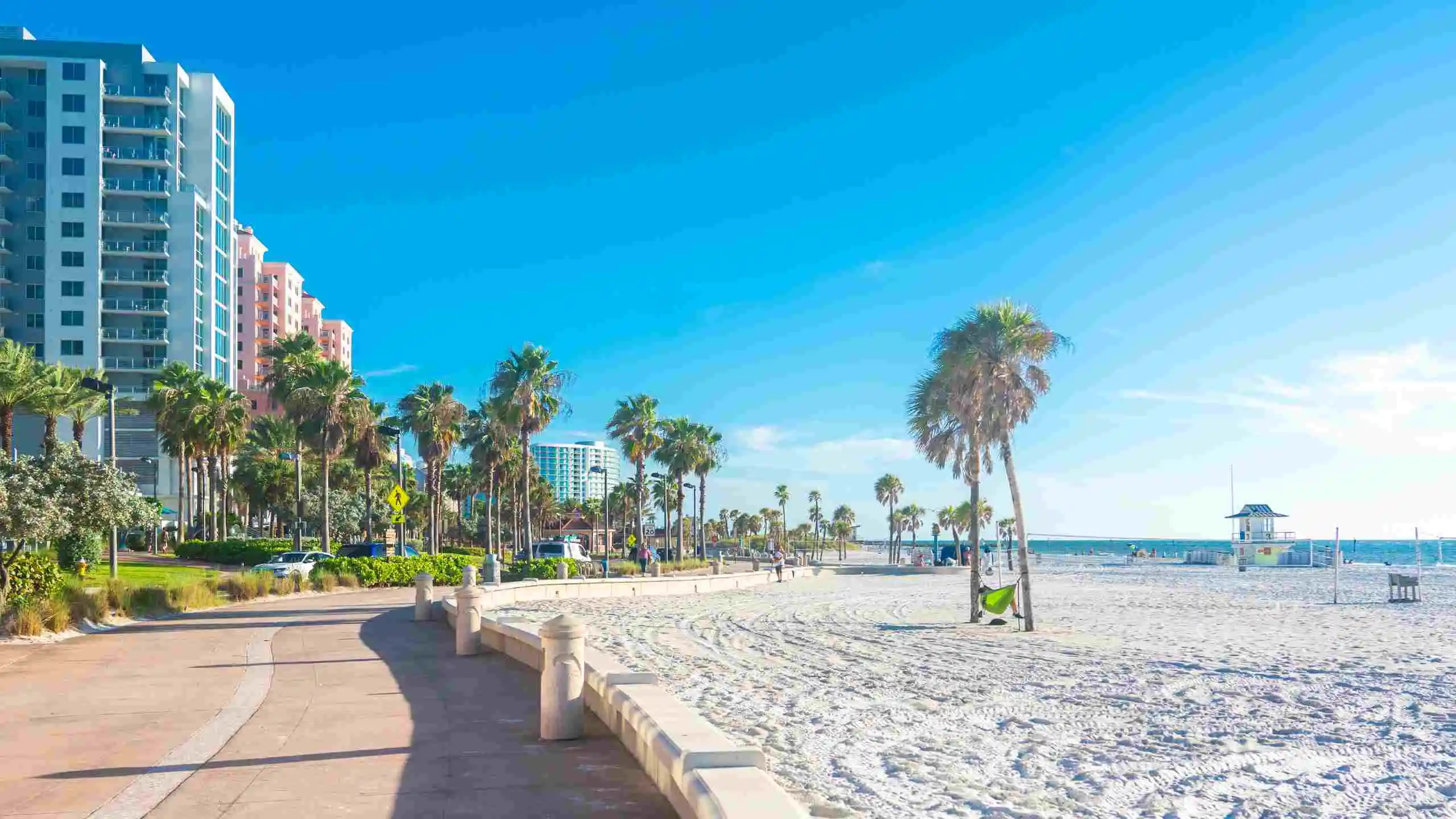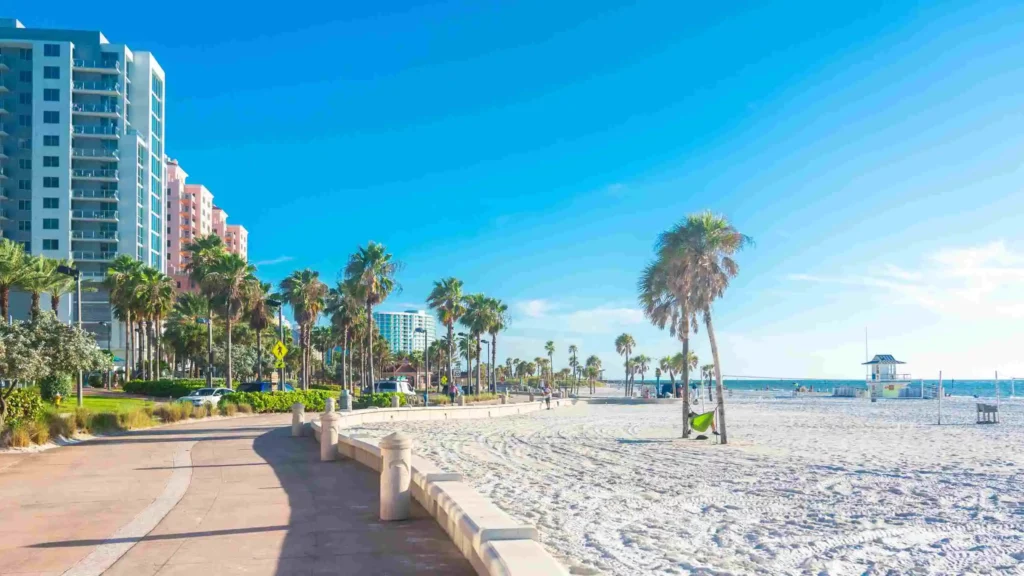 When it comes to affordable summer fun by the beach, Clearwater, Florida, stands out as a hidden gem. Known for its stunning white-sand beaches and crystal-clear waters, Clearwater offers all the charm of a classic Florida beach vacation without the hefty price tag of more popular destinations like Miami or Orlando.
Clearwater Beach: The city's main attraction is Clearwater Beach, which offers a wide stretch of soft sand and calm, warm waters that are perfect for swimming. It's also home to Pier 60, a popular spot for fishing and watching stunning sunsets. Every evening, the area around the pier comes alive with street performers, craft vendors, and live music, creating a festive atmosphere that's perfect for families.
Marine Aquarium: Clearwater is home to the Clearwater Marine Aquarium, where you can meet Winter, the dolphin star of the movie "Dolphin Tale." For nature lovers, the Moccasin Lake Nature Park offers hiking trails and wildlife viewing opportunities.
Day Trips: Clearwater is also a great base for exploring the wider Tampa Bay area. You can take a day trip to Tampa to visit attractions like Busch Gardens or the Florida Aquarium, or head to St. Petersburg to explore its vibrant arts scene and beautiful botanical gardens.
With its beautiful beach, family-friendly attractions, and affordable accommodation options, Clearwater is a summer travel spot that offers great value for money. It's proof that you don't need to break the bank to have a fantastic summer vacation.
6. Austin, Texas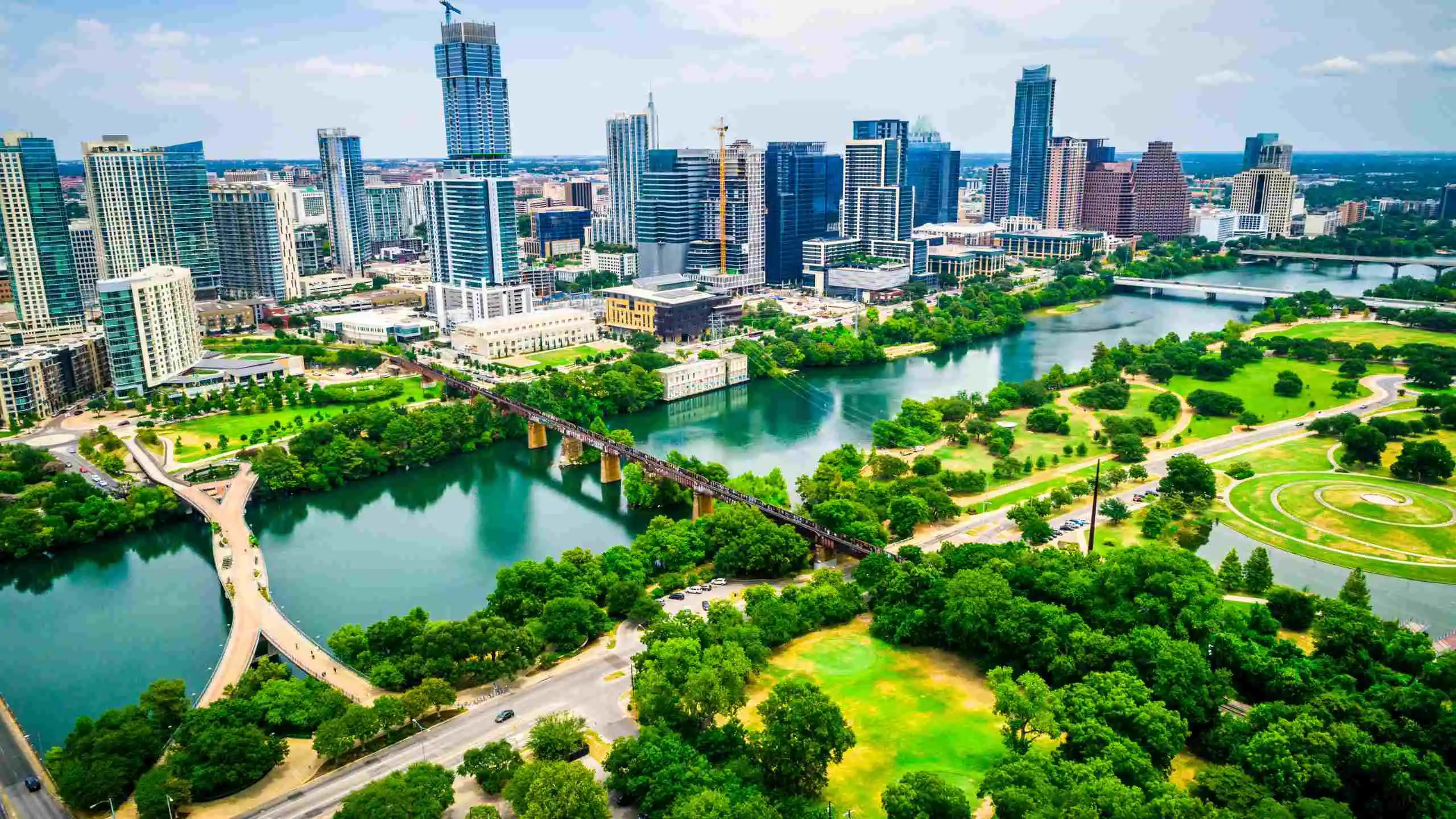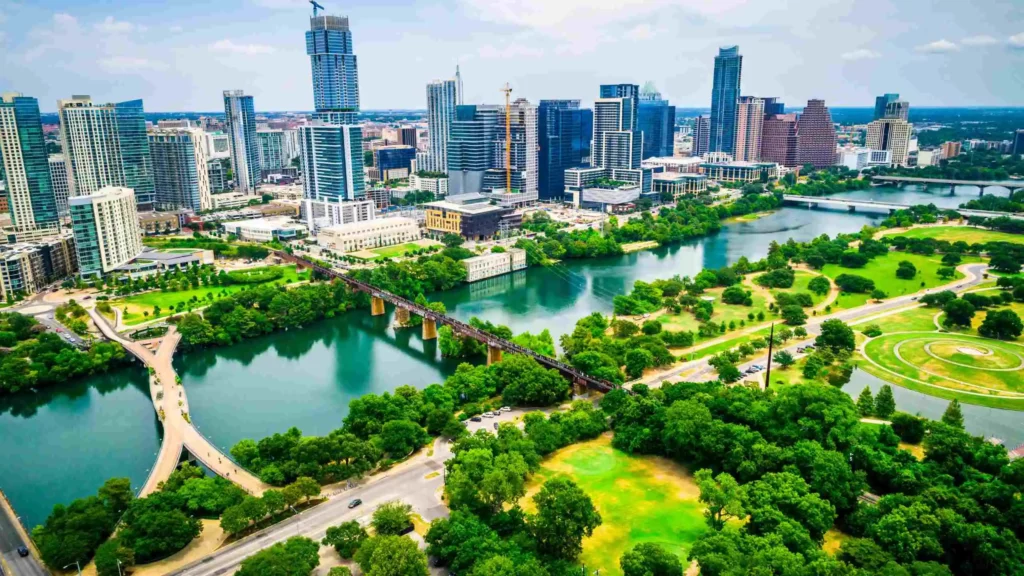 Austin, Texas, often referred to as the "Live Music Capital of the World," is a vibrant city that has much more to offer, especially for summer travelers. With its unique blend of natural beauty, cultural attractions, and a lively entertainment scene, Austin is a destination that offers something for everyone.
Outdoor Recreation: One of the highlights of Austin is its outdoor recreation opportunities. The city is home to numerous parks and green spaces, including the beautiful Zilker Park. Here, you can engage in a variety of activities such as hiking, biking, and canoeing. Barton Springs Pool, a natural spring-fed pool located within the park, is a popular spot for swimming and sunbathing.
Texas Hill Country: For a change of scenery, head to the Texas Hill Country, which surrounds Austin. This region features rolling hills, sparkling rivers, and beautiful wildflower fields. It's also known for its wineries, making it a great destination for wine lovers.
Cultural Scene: In addition to its natural attractions, Austin boasts a vibrant cultural scene. The city is home to a variety of museums, art galleries, and music venues. Austin's food scene is equally impressive, with a plethora of restaurants, food trucks, and farmers' markets offering everything from Texas barbecue to vegan fare.
Whether you're a nature lover, a culture enthusiast, or a foodie, Austin has something to offer. It's easy to see why it's among the best-hidden gem travel ideas for the summer.
7. Hilton Head, South Carolina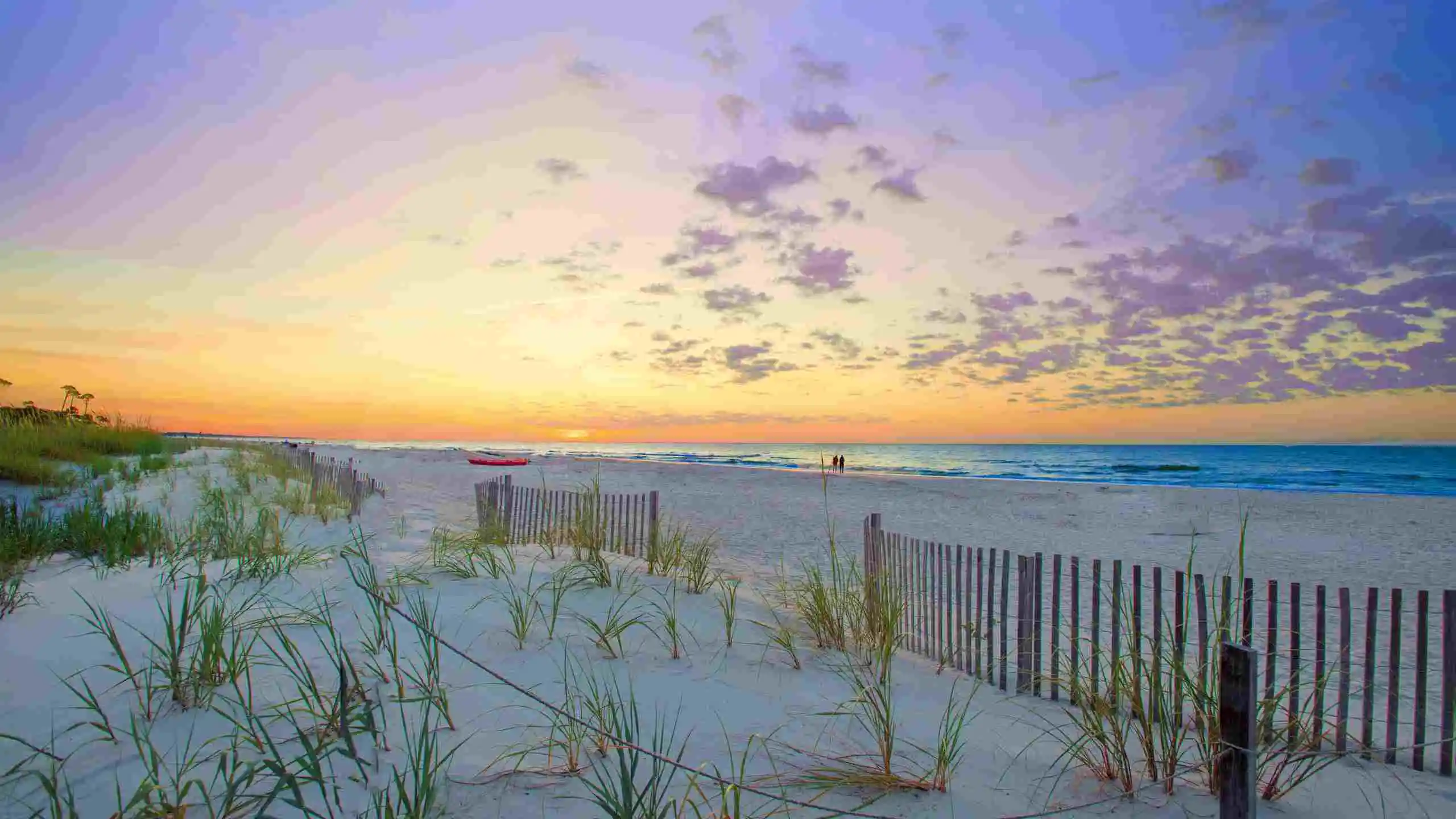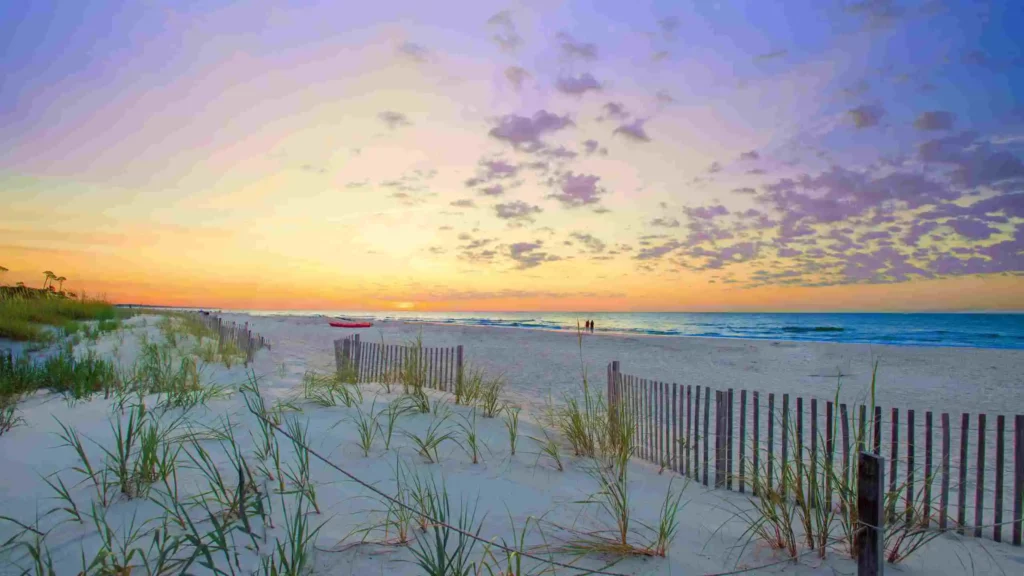 If you're seeking a unique blend of relaxation and adventure for your summer vacation, Hilton Head, South Carolina, is a destination that delivers. This island, located on the East Coast of the United States, offers a rich array of experiences that make it a standout choice for summer travel.
Beautiful Beaches: Hilton Head is renowned for its beautiful beaches, which stretch for 12 miles along the Atlantic Ocean. These beaches are perfect for sunbathing, swimming, and a variety of water sports. The island's wide sandy shores provide an ideal backdrop for a day of relaxation.
Golf Paradise: The island is also home to some of the best golf courses in the country, making it a popular destination for golf enthusiasts. With lush fairways and stunning views, it's a golfer's paradise.
Outdoor Exploration: Hilton Head is crisscrossed with miles of bike trails, allowing you to explore its diverse landscapes at your own pace. You can also take a boat tour to explore the surrounding waters and catch a glimpse of dolphins or visit the Coastal Discovery Museum to learn about the island's rich history and ecology.
Dining and Shopping: Hilton Head also offers a variety of dining and shopping options. From fresh seafood at local restaurants to unique finds at boutique shops, there's something to satisfy every taste and interest.
With its mix of natural beauty, recreational activities, and cultural attractions, Hilton Head offers a unique experience that sets it apart from other summer destinations. It's a place where you can create lasting memories, whether you're relaxing on the beach, teeing off on a golf course, or exploring the island's many attractions.
8. Outer Banks, North Carolina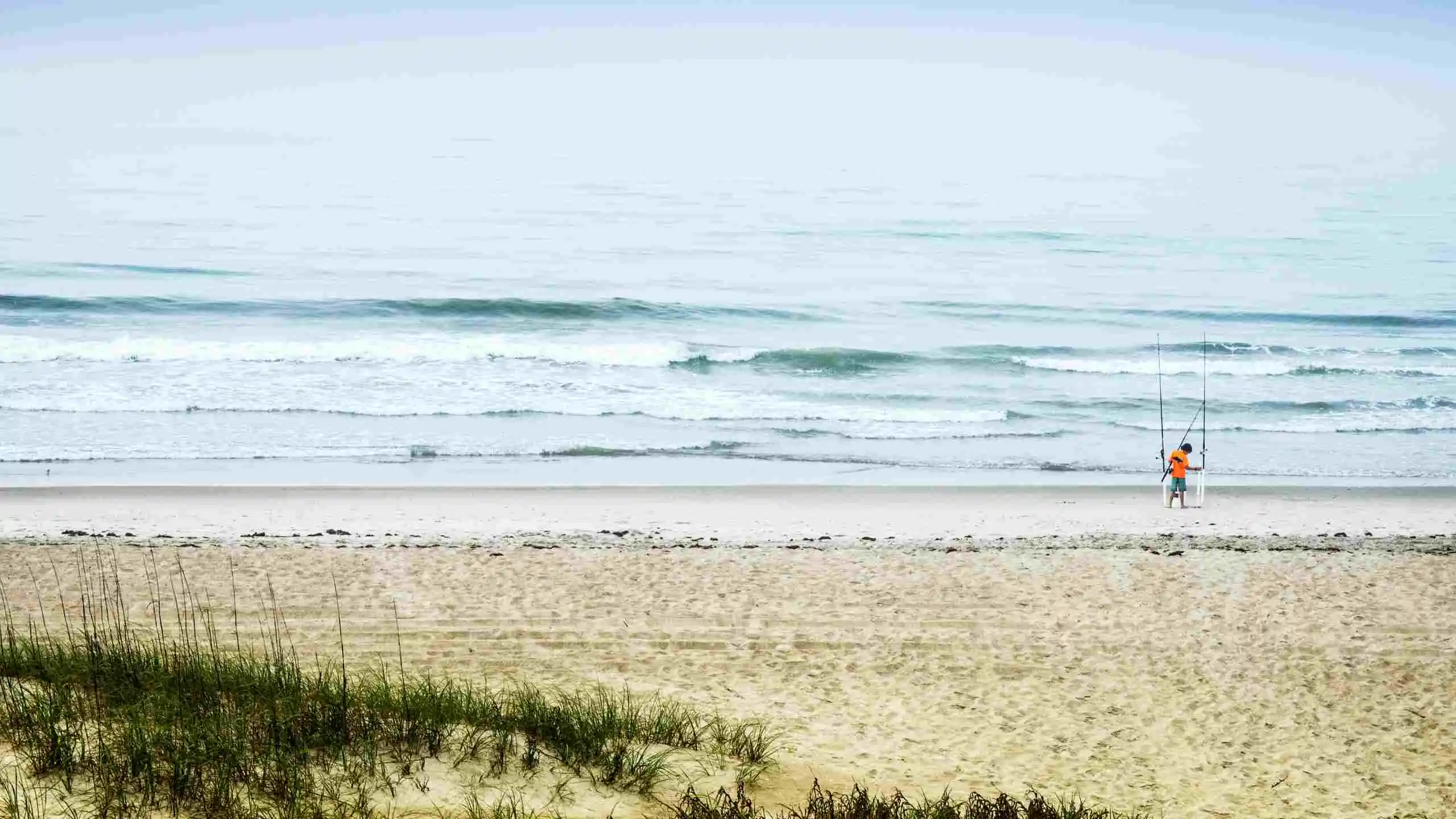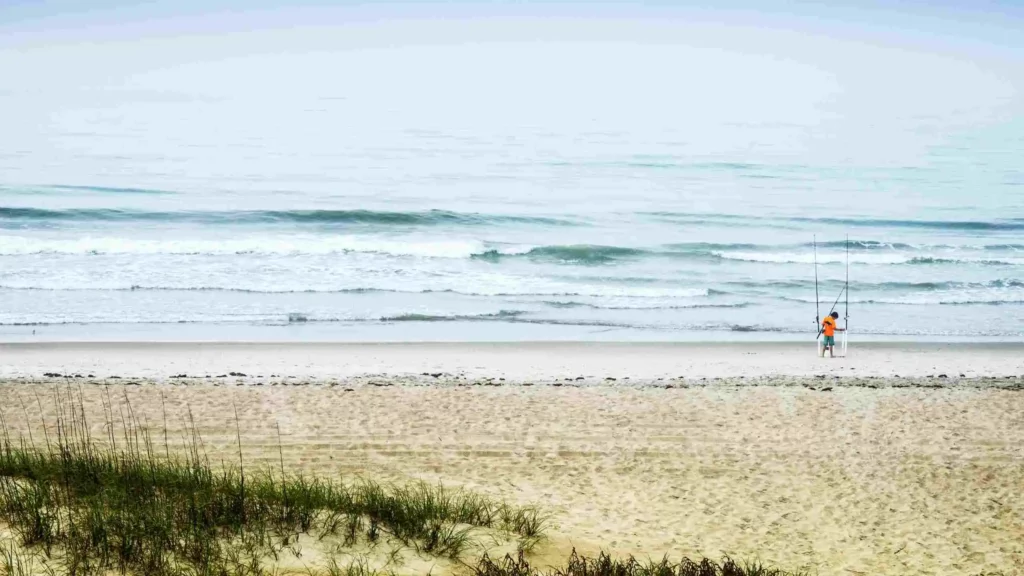 For those seeking a breath of fresh air and a slower pace of life, the Outer Banks of North Carolina is the ideal setting for a summer vacation. This chain of barrier islands, stretching over 200 miles along the coast of North Carolina, is known for its pristine beaches, rich history, and relaxed coastal lifestyle. It's a haven of underrated summer travel ideas.
Beautiful Beaches: The Outer Banks is home to some of the most beautiful beaches on the East Coast, offering plenty of opportunities for swimming, sunbathing, and beachcombing. The area is also a popular spot for water sports, with conditions ideal for surfing, kiteboarding, and fishing.
Rich History: The area is steeped in history, from the historic lighthouses that dot the coastline to the Wright Brothers National Memorial in Kitty Hawk, where the first powered flight took place. History buffs will find plenty to explore and discover.
Wildlife and Nature: Nature lovers will appreciate the area's diverse wildlife, which can be observed in the numerous national parks and wildlife refuges. Birdwatching is particularly popular here, with various species to spot.
Accommodation and Dining: The Outer Banks offers a variety of accommodation options, from beachfront vacation rentals to charming bed and breakfasts. Dining options are equally diverse, with a focus on fresh seafood and local cuisine.
With its combination of natural beauty, outdoor activities, and cultural attractions, the Outer Banks offers a refreshing escape from the hustle and bustle of everyday life. It's a place where you can breathe in the fresh sea air, soak up the sun, and immerse yourself in the laid-back coastal lifestyle.
9. Scottsdale, Arizona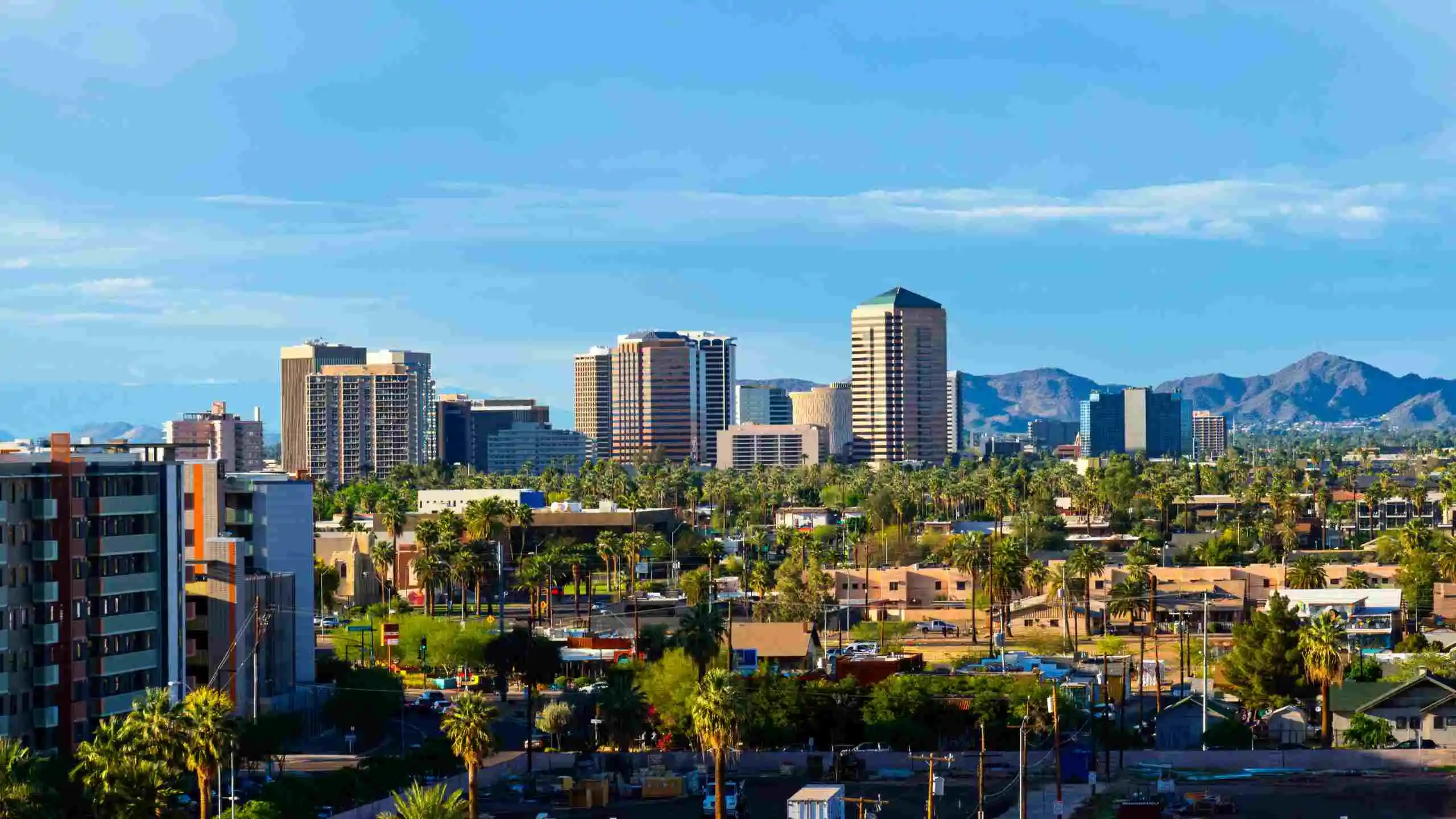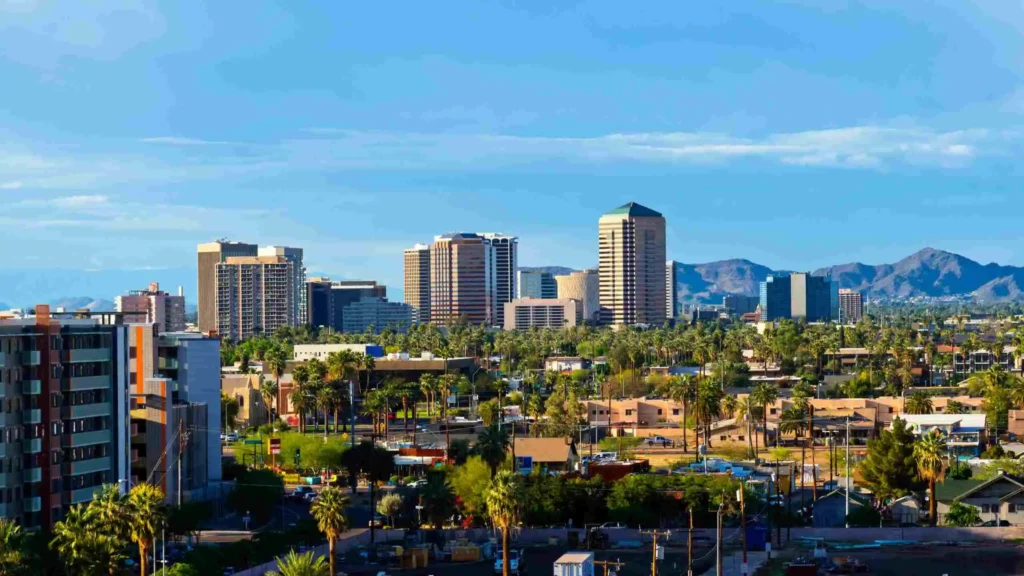 For those seeking a tranquil retreat amidst a vibrant city, Scottsdale, Arizona, is a destination that ticks all the boxes. Known for its luxury resorts, world-class golf courses, and vibrant arts scene, Scottsdale offers a unique blend of relaxation and entertainment that makes it a standout choice for a summer vacation.
Luxurious Resorts: Scottsdale is often referred to as a desert oasis, and for good reason. The city is home to numerous luxury resorts that offer top-notch amenities, including world-class spas, gourmet dining, and stunning pools. These resorts provide a tranquil setting where you can relax and rejuvenate, all while enjoying the warm Arizona sunshine.
Vibrant Arts Scene: But there's more to Scottsdale than just relaxation. The city is also known for its vibrant arts scene, with numerous galleries, museums, and performing arts venues. Old Town Scottsdale, in particular, is a must-visit area, with its unique shops, art galleries, and restaurants.
Outdoor Enthusiasts: Outdoor enthusiasts will also find plenty to do in Scottsdale. The city is surrounded by the beautiful Sonoran Desert, which offers numerous hiking and biking trails. Golfers, meanwhile, will appreciate the city's numerous golf courses, which are considered some of the best in the country.
Cultural and Culinary Delights: Scottsdale's food scene is equally impressive, with a plethora of restaurants, food trucks, and farmers' markets offering everything from Texas barbecue to vegan fare. You can also explore the region's rich Native American heritage and learn about the desert's unique ecosystem.
With so much to see and do, Scottsdale offers a summer vacation experience that's both tranquil and exciting. So why not make this desert oasis your next summer retreat?
10. Asheville, North Carolina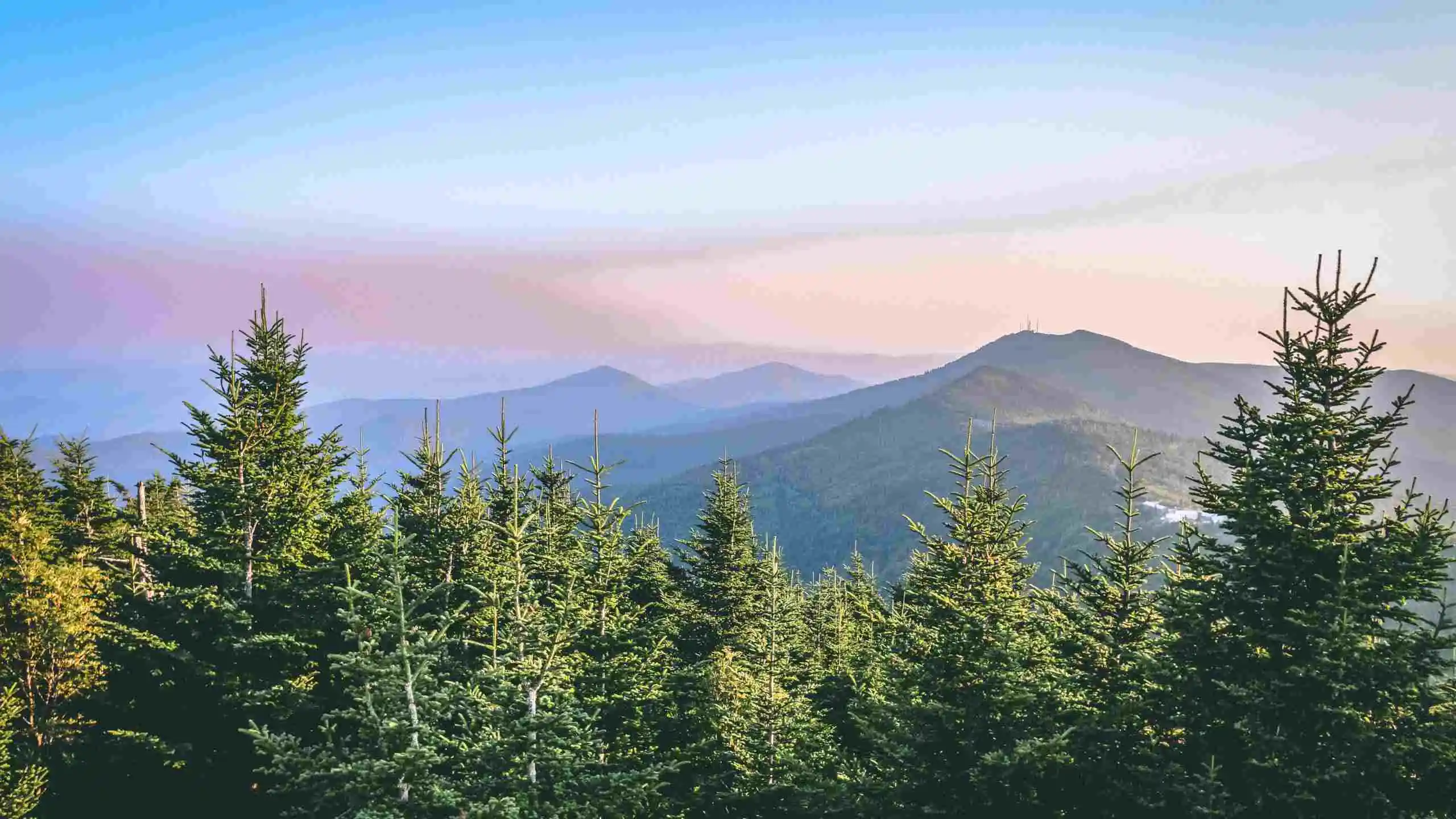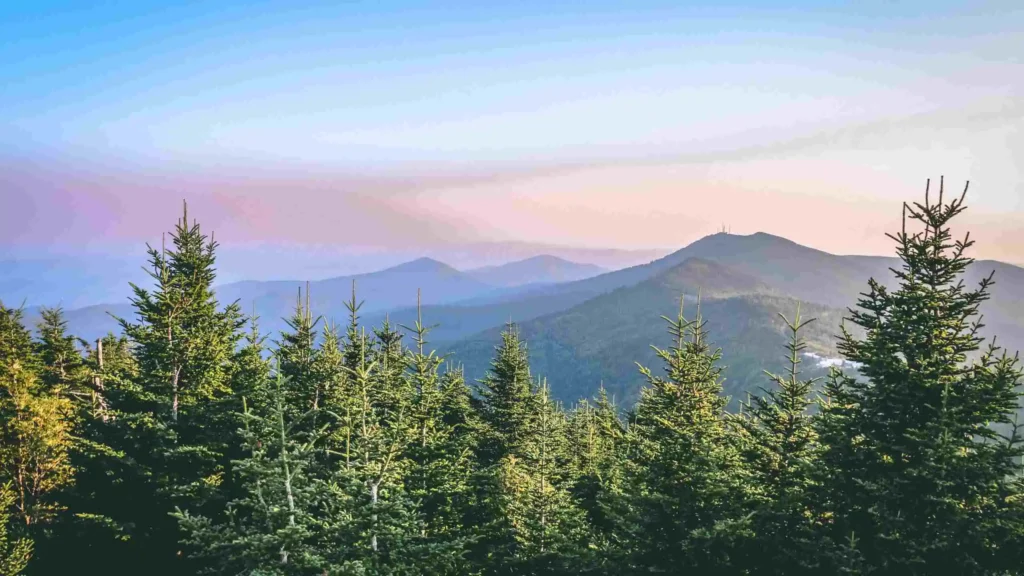 Nestled in the Blue Ridge Mountains of North Carolina, Asheville is a destination that offers a rich cultural experience without breaking the bank. Known for its vibrant arts scene, historic architecture, and stunning natural surroundings, Asheville is a budget-friendly escape that doesn't skimp on attractions.
Biltmore Estate: One of Asheville's most notable attractions is the Biltmore Estate, the largest privately owned house in the United States. This historic mansion offers a glimpse into the opulence of the Gilded Age, with its stunning architecture, beautiful gardens, and fascinating exhibits. Exploring the estate is like stepping back in time.
Vibrant Arts Scene: But there's more to Asheville than just the Biltmore. The city is also known for its vibrant arts scene, with numerous galleries, studios, and live music venues. The River Arts District, in particular, is a must-visit area, with its collection of artist studios and galleries. You can immerse yourself in the local art scene and discover unique creations.
Outdoor Adventures: Outdoor enthusiasts will also find plenty to do in Asheville. The city is surrounded by the beautiful Blue Ridge Mountains, which offer numerous hiking and biking trails. The nearby Blue Ridge Parkway, often referred to as "America's Favorite Drive," offers stunning views of the surrounding landscape. You can explore waterfalls, visit Pisgah National Forest, and even go whitewater rafting.
Budget-Friendly Accommodation: Asheville also offers a variety of budget-friendly accommodation options, from campgrounds and hostels to affordable hotels and vacation rentals. This means you can enjoy your stay without breaking the bank.
Farm-to-Table Cuisine: The city's food scene is equally impressive, with a focus on farm-to-table cuisine and craft beer. You can savor delicious meals at local restaurants and explore the craft beer scene with numerous breweries and brewpubs.
With its blend of culture, history, and natural beauty, Asheville offers a budget-friendly summer escape that's rich in experiences. So why not make this mountain city your next summer destination?
11. Glacier National Park, Montana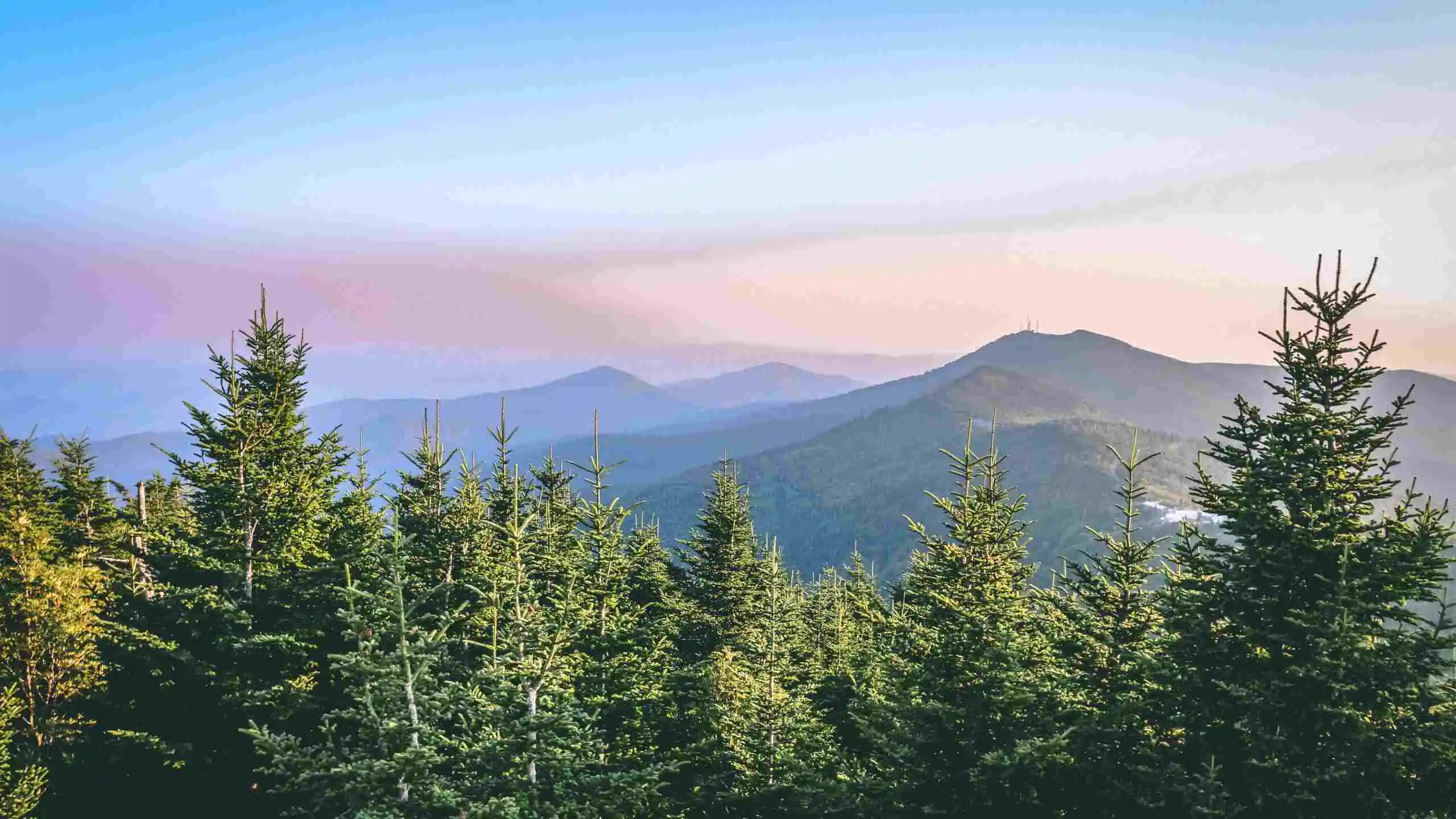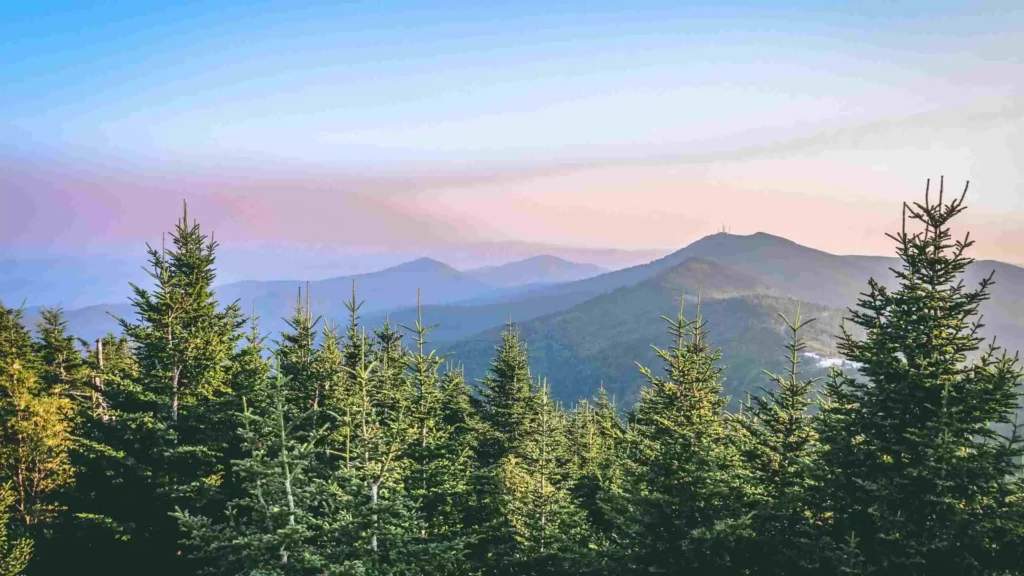 If you're in search of a destination that offers a perfect blend of adventure, tranquility, and awe-inspiring beauty, look no further than Glacier National Park in Montana. Known as the "Crown of the Continent," this national park is a treasure trove of stunning landscapes, diverse wildlife, and outdoor activities, making it an ideal choice for a summer vacation.
Pristine Wilderness: Glacier National Park is home to over a million acres of pristine wilderness, including towering mountains, crystal-clear lakes, and lush forests. This natural playground offers countless opportunities for outdoor activities, from hiking and biking on the park's extensive trail network to boating and fishing on its stunning lakes.
Wildlife Encounters: The park is also a haven for wildlife, with opportunities to see creatures such as grizzly bears, moose, and mountain goats. Nature enthusiasts and photographers will find plenty to capture in this untamed wilderness.
Glaciers: Don't forget the park's namesake glaciers, which, while receding, still offer a breathtaking sight. These massive ice formations are a testament to the park's unique geological history.
Stargazing: The allure of Glacier National Park extends beyond daytime activities. The park's remote location makes it a perfect spot for stargazing, with clear nights offering spectacular views of the Milky Way. It's a celestial experience like no other.
Accommodation Options: Accommodation options in and around the park range from campgrounds and rustic lodges to more luxurious hotels in nearby towns. Whether you prefer to camp under the stars or enjoy the comforts of a cozy lodge, there's an option for you.
Glacier National Park is more than just a destination; it's a place where you can connect with nature, embark on unforgettable adventures, and create lasting memories. It's a place that truly embodies the spirit of summer.
12. Cinque Terre, Italy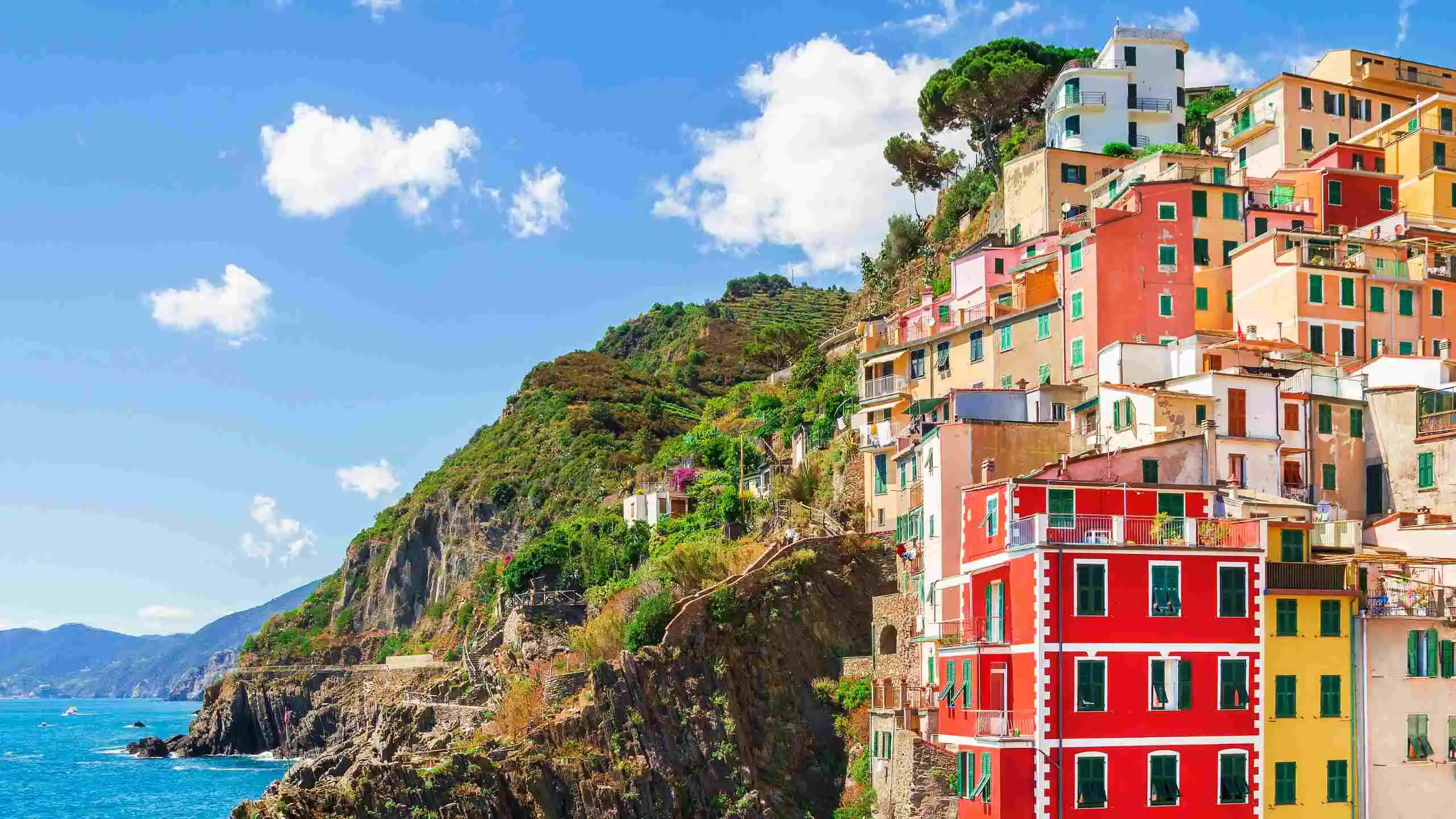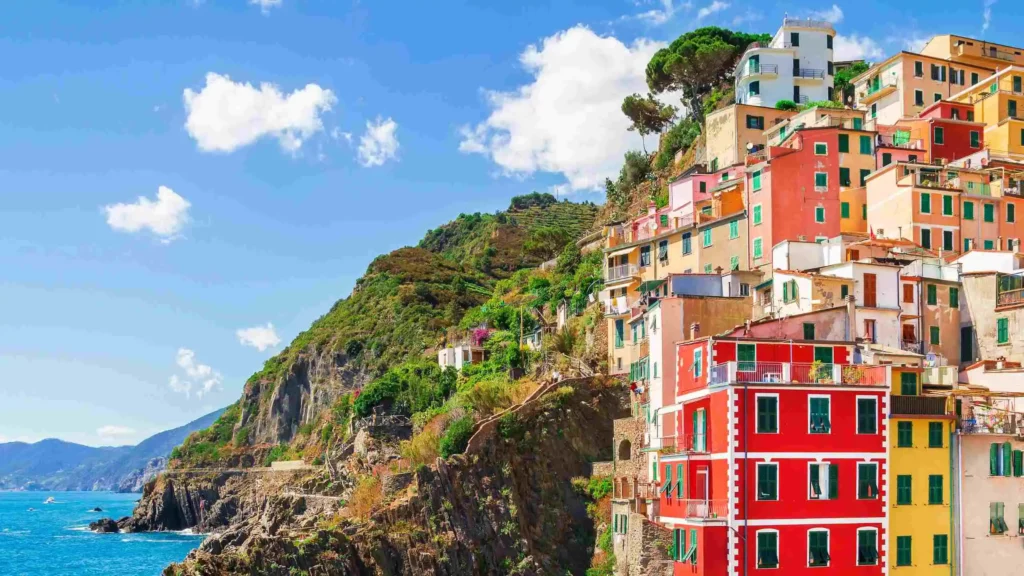 Tucked along the rugged coastline of the Italian Riviera, Cinque Terre is a collection of five colorful fishing villages that showcase the beauty of the Mediterranean. With its charming pastel-hued houses, vineyard-covered hills, and panoramic coastal views, Cinque Terre is a paradise for hikers, nature lovers, and sea seekers. Here's what makes this Italian gem a must-visit:
Scenic Hiking Trails: One of the highlights of Cinque Terre is its scenic hiking trails that connect the villages. These trails offer breathtaking views of the coastline and the picturesque villages nestled against the cliffs. The most famous of these trails is the Via dell'Amore (Lover's Lane), known for its romantic vistas.
Delicious Italian Cuisine: Cinque Terre is known for its delicious Italian dishes, including fresh seafood, pesto, and locally produced wines. Be sure to savor these culinary delights at local trattorias and restaurants. The combination of exquisite food and stunning views creates a dining experience like no other.
Beach Paradises: Each of the five villages has its own small beach where you can soak up the sun and swim in the crystal-clear waters of the Ligurian Sea. Monterosso, the largest of the villages, boasts a wide sandy beach ideal for relaxation.
Vineyard-Covered Hills: The terraced vineyards that cling to the hillsides are not only a beautiful sight but also produce the region's renowned wines. Take a wine tour and sample the local vintages while enjoying the scenic landscapes.
13. Gili Islands, Indonesia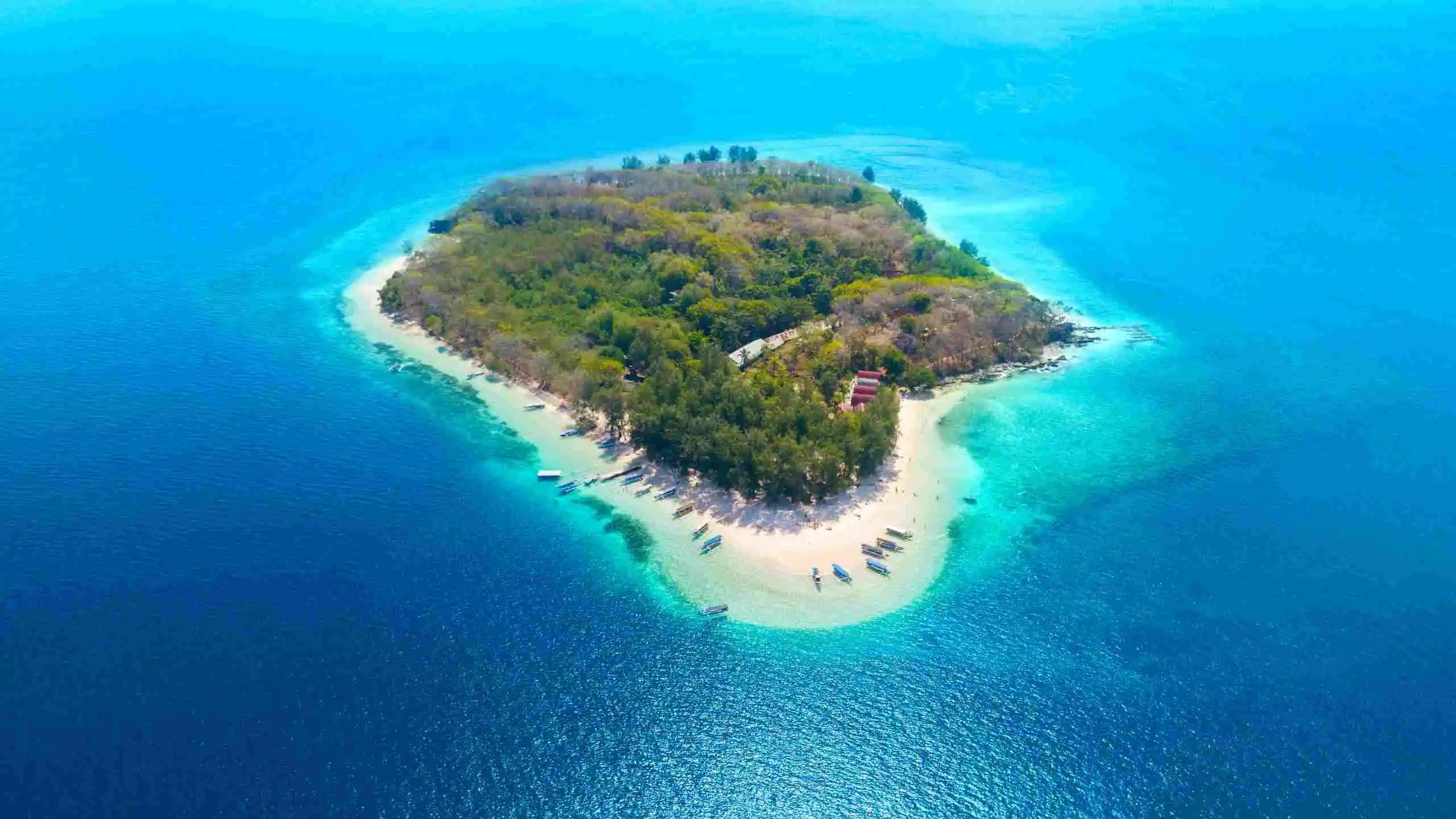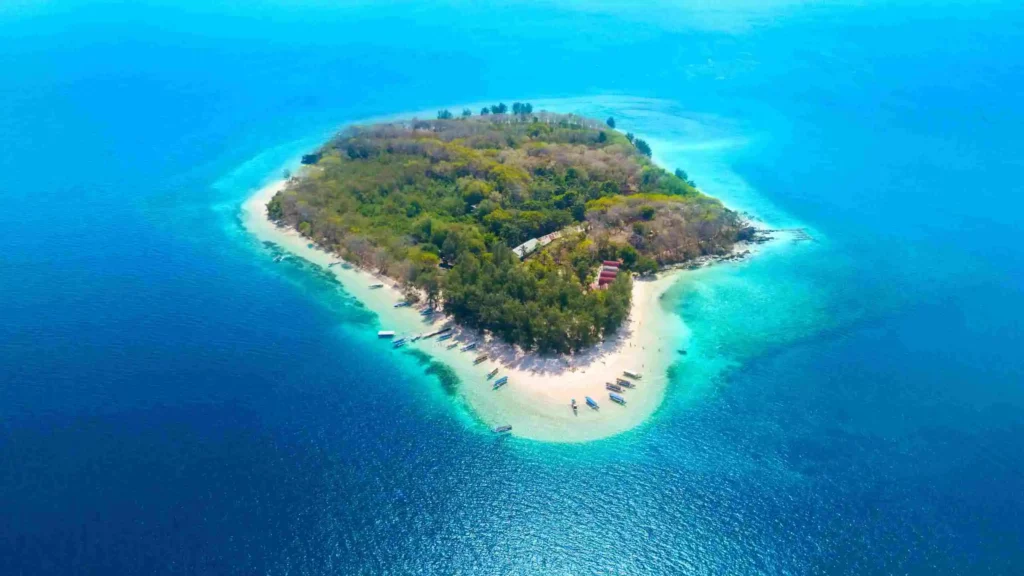 For a tranquil island getaway, head to the Gili Islands off the coast of Lombok in Indonesia. Comprising three idyllic islands, Gili Trawangan, Gili Air, and Gili Meno, this archipelago offers pristine white sandy beaches, crystal-clear turquoise waters, and vibrant coral reefs beaming with marine life. Here's what makes the Gili Islands a hidden paradise:
No Motorized Vehicles: The absence of motorized vehicles creates a serene environment, perfect for snorkeling, diving, or simply relaxing under swaying palm trees. You'll get around the islands by horse-drawn carts or bicycles, allowing you to enjoy the tranquility.
Underwater Wonders: The Gili Islands are renowned for their underwater wonders. Snorkel or dive in the clear waters to discover colorful coral gardens, sea turtles, and a dazzling array of tropical fish. The marine biodiversity here is astounding.
Laid-Back Atmosphere: Each of the three islands has its own character. Gili Trawangan is known for its vibrant nightlife and bustling atmosphere, while Gili Meno is the quietest and most serene. Gili Air strikes a balance between the two, making it ideal for couples and families.
Sunsets and Starry Nights: The Gili Islands offer some of the most stunning sunsets you'll ever witness. As night falls, the lack of light pollution allows for incredible stargazing. Watching the night sky from the beach is a magical experience.
Both Cinque Terre and the Gili Islands provide unique and unforgettable summer travel experiences, whether you seek the charm of the Italian coast or the tranquility of Indonesian paradise.
14. Aitutaki, Cook Islands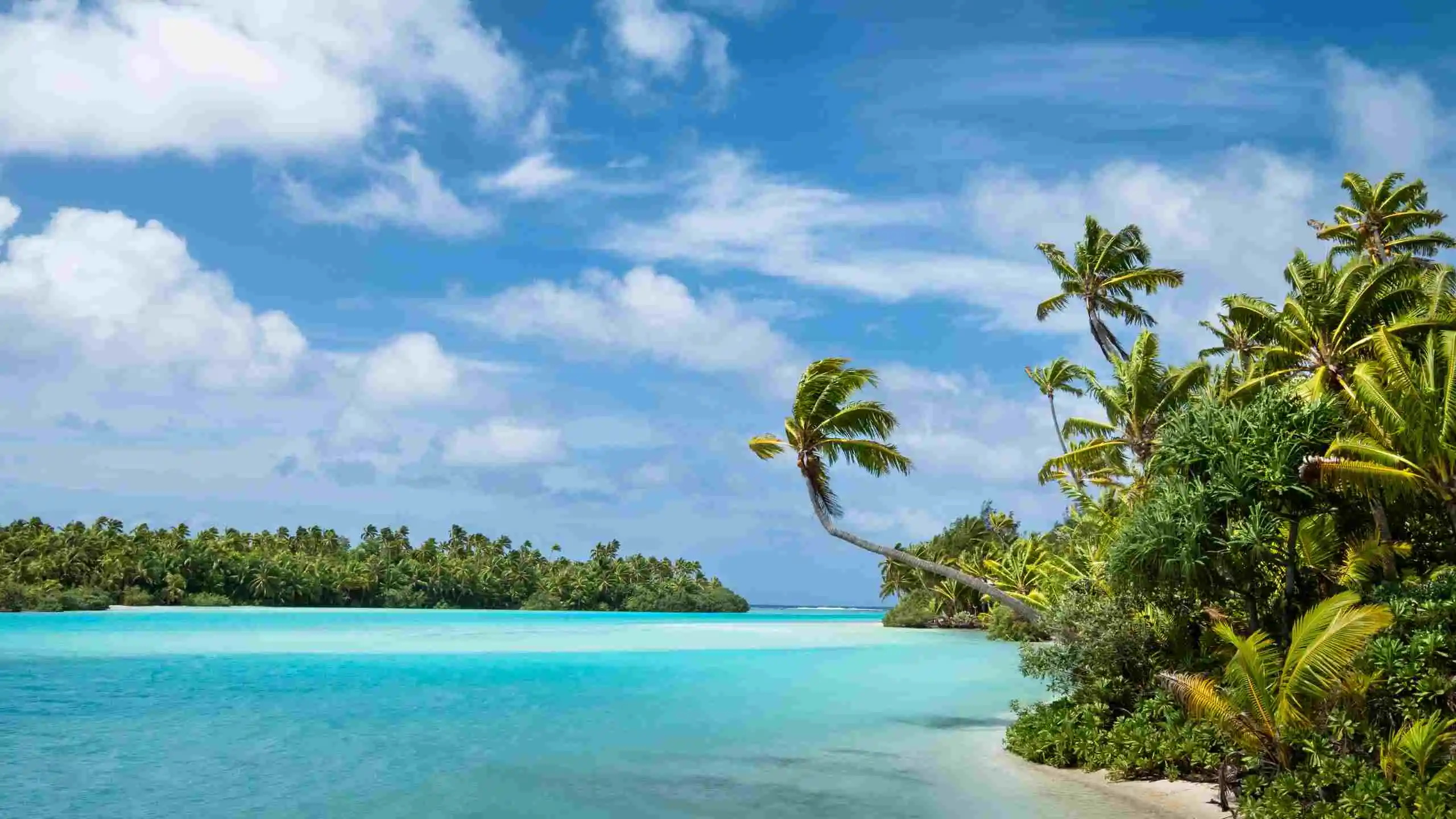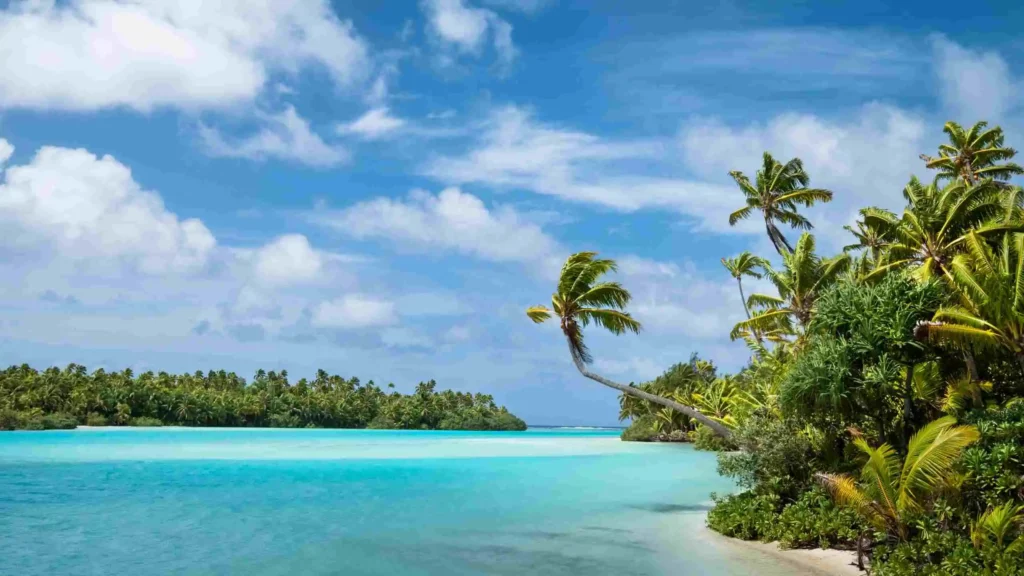 Situated in the heart of the South Pacific, Aitutaki is a remote paradise that often escapes the radar of mainstream tourism. This stunning island features turquoise lagoons, white sand beaches, and lush tropical landscapes. Here's why Aitutaki is a hidden gem:
Crystal-Clear Lagoons: Aitutaki's lagoons are crystal clear, inviting you to swim, snorkel, and explore the vibrant marine life. The water is so clear that you can see the coral reefs and fish even from the surface.
Secluded Islets: Take a cruise around the lagoon to discover secluded islets, some of which offer picnic spots and snorkeling opportunities. These tiny, uninhabited islands provide a sense of true escape.
Authentic Polynesian Culture: Aitutaki offers a glimpse into authentic Polynesian culture. You can experience traditional dance performances, feast on local dishes, and interact with the friendly locals.
Relaxation and Disconnecting: Aitutaki is the perfect place to unwind and disconnect from the hustle and bustle of everyday life. There are no traffic lights on the island, and the pace of life is refreshingly slow.
15. Pula, Croatia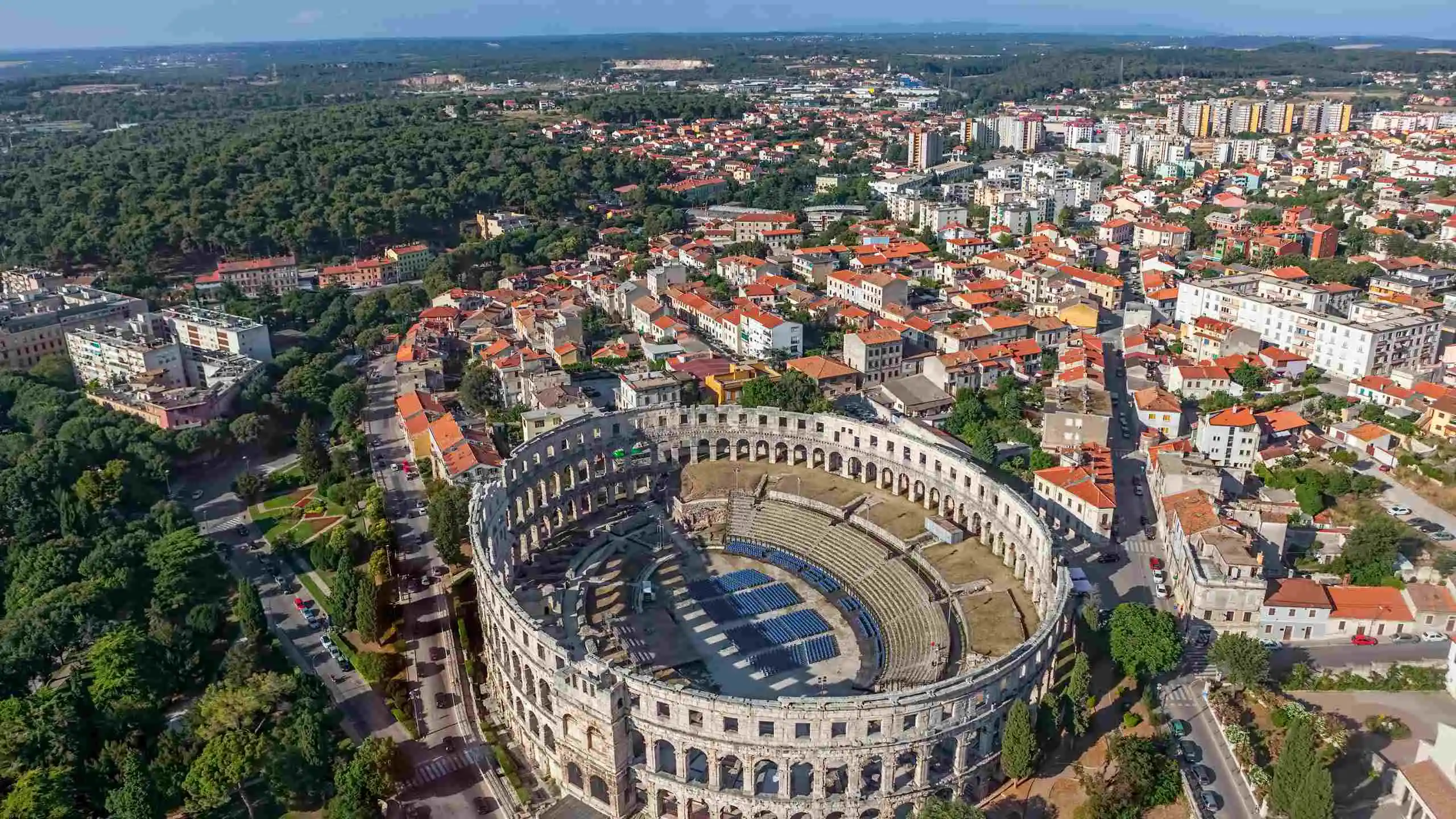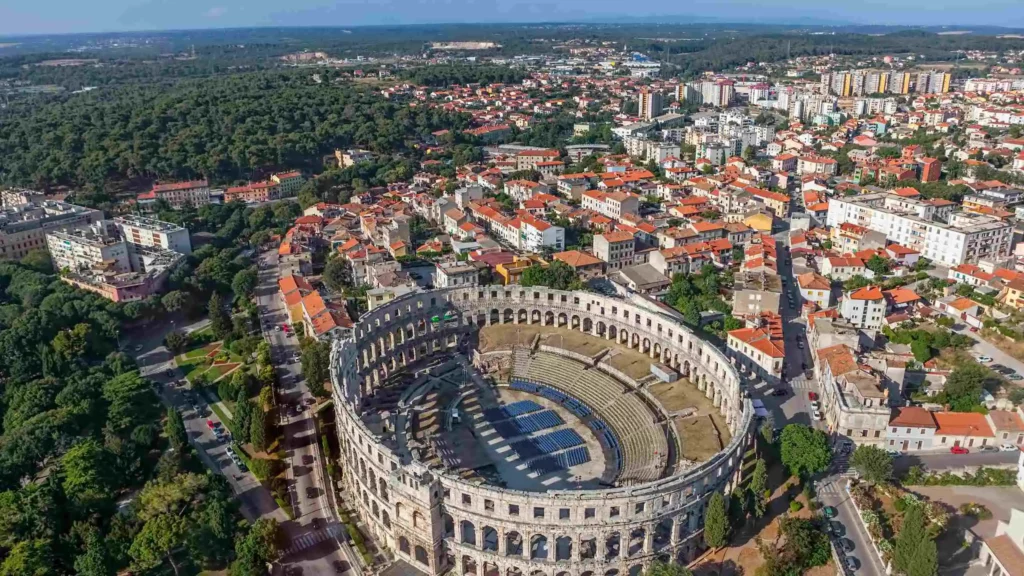 While Dubrovnik and Split may steal the spotlight, the coastal city of Pula remains a hidden gem in Croatia. Pula boasts a rich history dating back to Roman times and is renowned for its well-preserved Roman amphitheater, which hosts various cultural events during the summer months. Here's why Pula is worth a visit:
Roman Amphitheater: The Pula Arena, one of the best-preserved Roman amphitheaters in the world, is a stunning sight. You can attend concerts, film festivals, and gladiator reenactments in this historic venue.
Beautiful Beaches: Pula offers beautiful beaches along the Adriatic coast. Whether you prefer sandy or rocky shores, you'll find a spot to relax and swim. Kamenjak National Park, known for its rugged coastline and clear waters, is a short drive away.
Historic Charm: Pula's historic center is a maze of narrow streets, charming squares, and historic buildings. The Temple of Augustus, Triumphal Arch of the Sergii, and Pula Castle are among the city's historical landmarks.
Culinary Delights: Croatian cuisine shines in Pula. Try local seafood dishes, fresh olive oils, and truffle-infused specialties. Dining in one of the waterside restaurants while enjoying a sunset is a memorable experience.
Pula, Croatia, and Aitutaki, Cook Islands, offer unique cultural experiences and stunning natural beauty, making them fantastic summer travel destinations.
16. Tulum, Mexico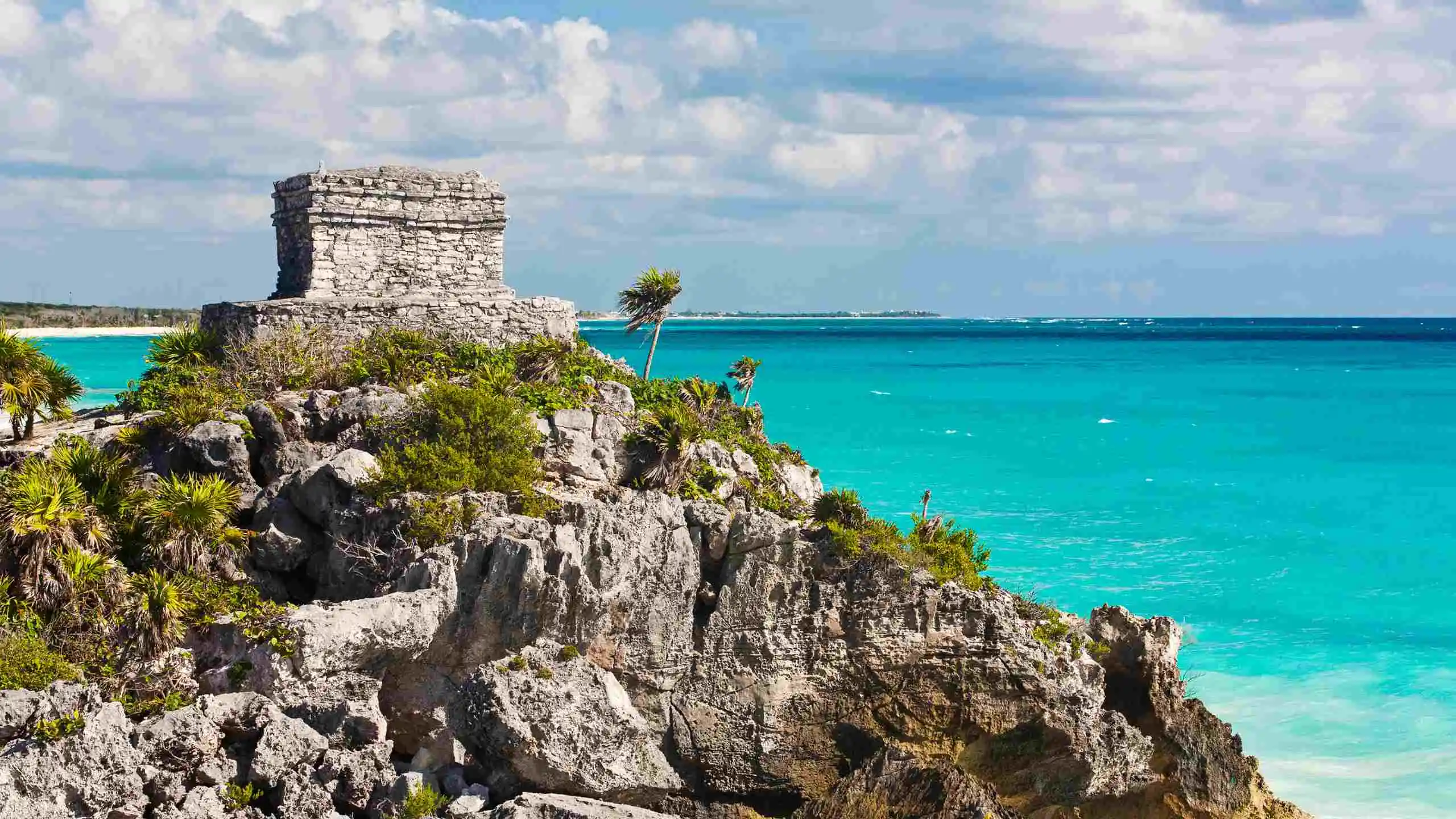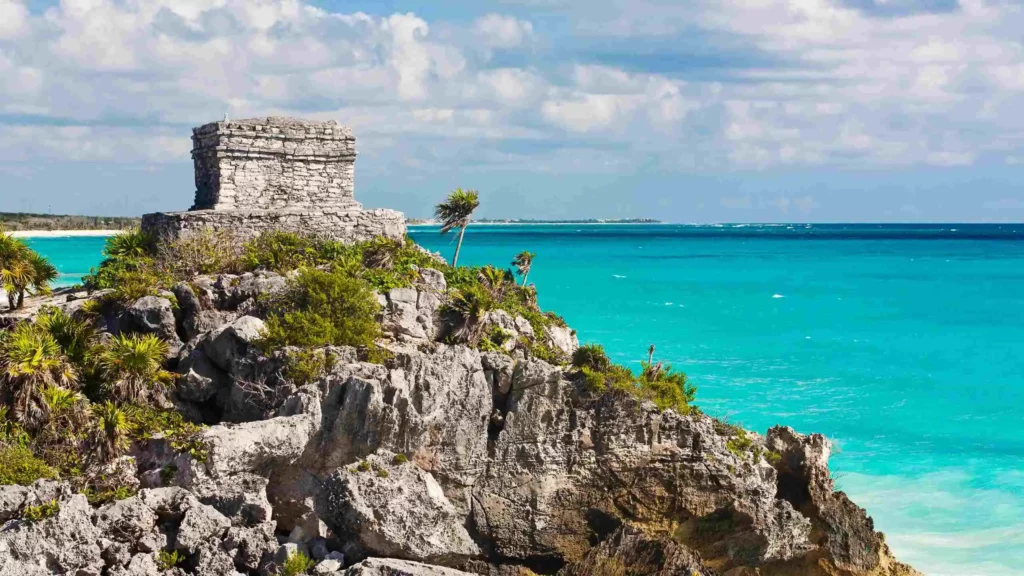 Located on the Yucatan Peninsula, Tulum is an ancient Mayan city overlooking the Caribbean Sea. While it has gained popularity in recent years, it still maintains its bohemian and laid-back atmosphere. Here's why Tulum is a captivating summer destination:
Mayan Ruins: Explore the stunning Mayan ruins perched on a cliff, offering panoramic views of the turquoise Caribbean waters. The combination of ancient history and breathtaking natural beauty is truly captivating.
Cenotes: Tulum is famous for its cenotes, natural sinkholes filled with crystal-clear freshwater. These cenotes offer a refreshing escape from the heat and are perfect for swimming and snorkeling.
Eco-Friendly Resorts: Tulum is known for its eco-friendly resorts that blend harmoniously with the natural surroundings. Enjoy yoga retreats, spa treatments, and fresh, farm-to-table cuisine in these serene settings.
Beach Bliss: Tulum's beaches are some of the most picturesque in the world. Soft, white sands meet the gentle waves of the Caribbean, creating a perfect backdrop for relaxation and water activities.
17. Bay of Islands, New Zealand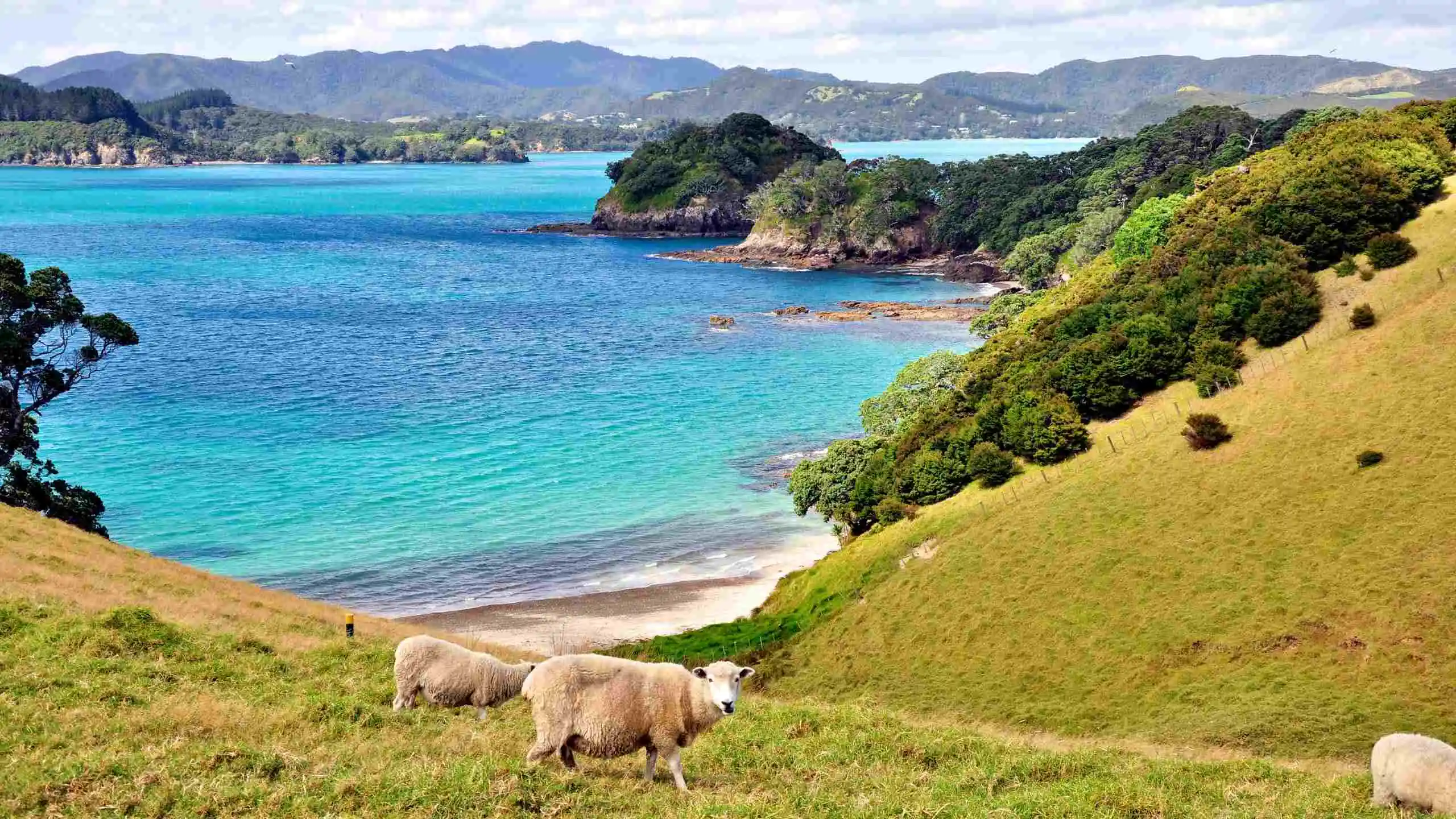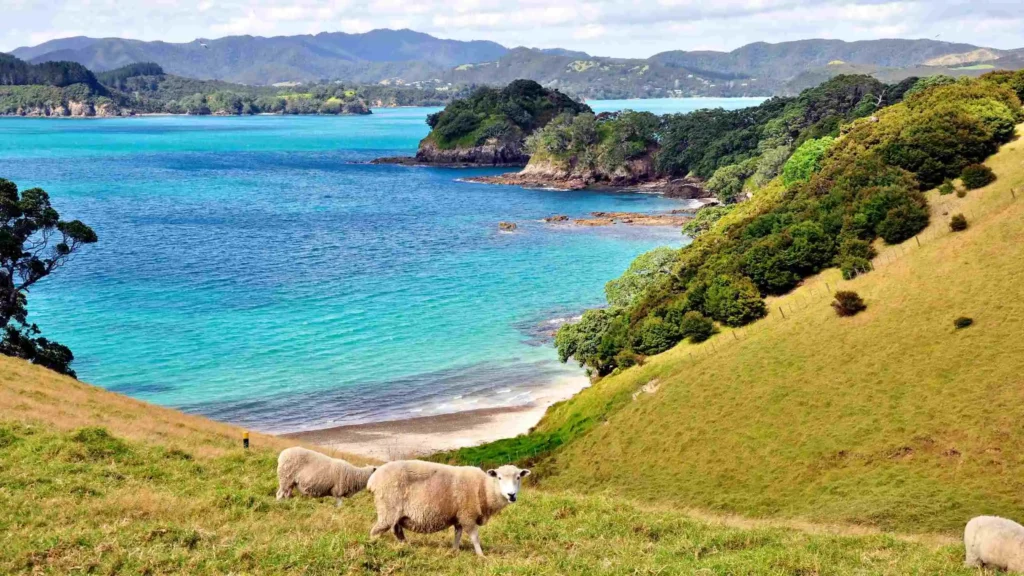 The Bay of Islands, located in the northern part of New Zealand's North Island, is a haven for water sports enthusiasts and nature lovers. Here's why this stunning destination is worth exploring:
Turquoise Waters: With its turquoise waters, secluded islands, and pristine beaches, the Bay of Islands offers ample opportunities for sailing, kayaking, and sunbathing. It's a water lover's paradise.
Maori Heritage: Discover the region's rich Maori heritage by visiting historic sites and cultural attractions. Learn about the indigenous culture and traditions that have shaped this area for centuries.
Wildlife Encounters: The Bay of Islands is home to diverse marine life, including dolphins and whales. Join a wildlife tour to spot these magnificent creatures in their natural habitat.
Fresh Seafood: Indulge in fresh seafood delicacies at local restaurants. The region is known for its delectable oysters, mussels, and other ocean delights.
Both Tulum, Mexico, and the Bay of Islands, New Zealand, offer diverse experiences in beautiful settings. Whether you're drawn to ancient history and beach bliss or water sports and cultural exploration, these destinations have something for every traveler.
18. The Algarve, Portugal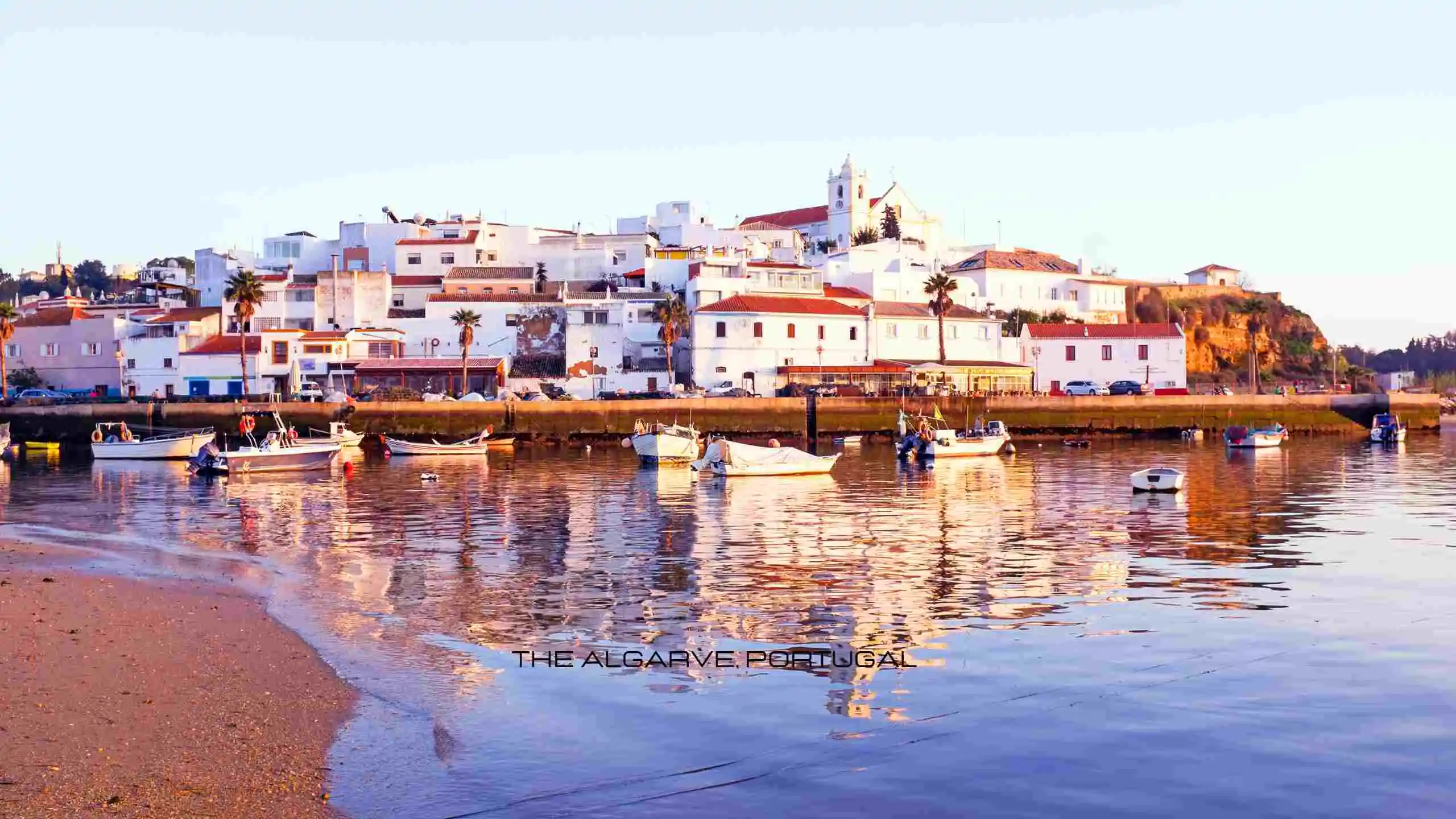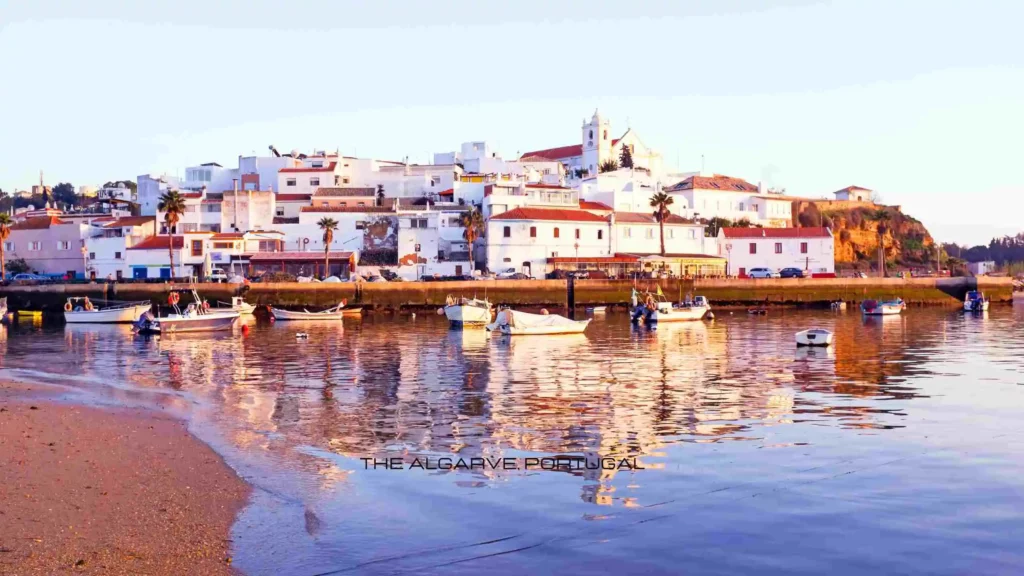 The Algarve, located along the southern coast of Portugal, is a region that offers a perfect blend of natural beauty, historic charm, and coastal allure. Here's why the Algarve is a top choice for a summer getaway:
Golden Beaches: The Algarve is renowned for its golden sandy beaches that stretch along the Atlantic coastline. Whether you're looking for secluded coves or bustling beach towns, you'll find a spot to soak up the sun and swim in the azure waters.
Picturesque Cliffs: The coastline is adorned with dramatic limestone cliffs and caves, creating a stunning backdrop for your seaside adventures. Don't miss a boat tour to explore the hidden grottoes and rock formations.
Historic Towns: The Algarve is dotted with charming historic towns, such as Lagos, Faro, and Tavira. Wander through cobblestone streets, visit medieval castles, and savor local cuisine at quaint restaurants.
Golfers' Paradise: Golf enthusiasts will appreciate the Algarve's world-class golf courses. The region is a haven for golfers, with lush fairways and beautiful greens set against the backdrop of the sea.
Warm Climate: The Algarve enjoys a Mediterranean climate, ensuring warm and sunny weather during the summer months. It's perfect for outdoor activities and al fresco dining.
Fresh Seafood: Indulge in fresh seafood, including grilled sardines, octopus salad, and cataplana (a seafood stew), at beachfront restaurants. Pair your meal with a glass of Vinho Verde or Portuguese white wine.
The Algarve offers a diverse range of experiences, from lazy beach days to cultural explorations and golfing adventures. It's a destination that caters to every traveler's desires.
Conclusion
These Underrated summer travel destinations offer a world of diverse experiences waiting to be uncovered. From the natural wonders of Glacier National Park to the cultural riches of Cinque Terre, each place on this journey has its unique allure. Whether you seek relaxation and disconnect on the remote shores of Aitutaki or outdoor adventures in the Gili Islands, these hidden gems cater to all travel preferences. The Algarve's golden beaches and Pula's Roman amphitheater showcase the breadth of experiences that await.
As you plan your summer adventures, consider these destinations as invitations to explore the lesser-known corners of our world, where unforgettable memories and new discoveries await at every turn. Whether you seek the tranquillity of nature, the richness of culture, or the thrill of adventure, these hidden gems promise to make your summer truly extraordinary.
How much did you like Our Detailed 18 Underrated Destinations for a Summer Trip? Review Also, please share these Blogs with your friends on social media.
Recommended