Jones Beach, NY | Attraction & Beach Parking at Field 4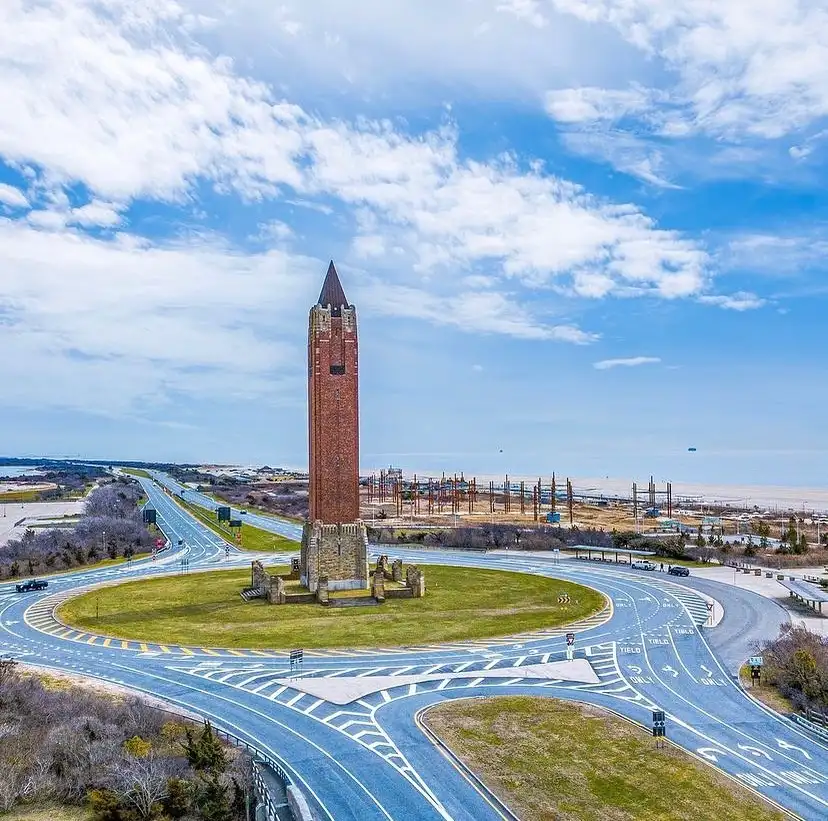 Jones Beach | Podcast
Treat yourself to a day of relaxation and adventure at jones beach field 4, NY! Offering miles of unrivaled white sand beaches, scenic boardwalks, cozy park benches, and breathtaking views of the Atlantic Ocean, it's no wonder why this iconic beach destination has captivated visitors for decades.
Don't forget to take advantage of the unlimited options available to explore throughout the Field 4 area – from thrilling attractions like mini golf and water slides to ample shoreline parking during busy summer months.
Your family can have a blast experiencing Jones beach field 4 which has to offer while making priceless summer memories along the way.
About Jones Beach & its Location
Jones Beach State Park is a popular beach destination located on Ocean Parkway in Wantagh, New York. The park features several miles of wide, sandy beaches, as well as a variety of recreational activities and facilities. Visitors can enjoy swimming, sunbathing, fishing, and boating, as well as hiking and biking on the park's nature trails.
The park also features a boardwalk, a nature center, and several playgrounds and picnic areas. Jones Beach State Park is open seasonally, typically from Memorial Day to Labor Day, and usually has a paid parking fee, the fees may vary depending on the season and day of the week. Additionally, there are many foods and snack stand around the park and several restrooms for visitors to use.
What is the field 4 Area at Jones Beach?
Field 4 is a designated parking area within Jones Beach State Park in Wantagh, New York. It is located at 2001 Ocean Parkway and is typically used for beachgoers visiting the park. Field 4 is a large parking lot with a capacity for thousands of cars and is typically used by visitors looking to access the beach and other amenities of the park.
Additionally, field 4 is a paid parking lot and the fee may vary depending on the season and day of the week. The parking lot is open seasonally, usually from Memorial Day to Labor Day, and is conveniently located near the beach and other park facilities, making it a convenient spot for visitors to park and enjoy their day at the beach.
How to Reach jones beach field 4
Jones Beach Field 4 is located in Jones Beach State Park, which is located at 2001 Ocean Parkway, Wantagh, NY 11793, United States.
By Car:
The park is easily accessible by car, and there are several parking lots available for visitors. From the Long Island Expressway (495), take Exit 38 South (Wantagh Parkway) and follow signs to the park.
By Public Transportation:
The park can also be reached by public transportation. The Long Island Rail Road provides service to the park via the Wantagh station, and there is a shuttle bus service that runs from the station to the park on weekends and holidays during the summer months. Additionally, the N70, N71, and N78 Nassau Inter-County Express bus routes stop at the park.
Also, if you are looking best hotels and Homestay deals then we recommended book your hotels and homestay with priceline.com
What is Jones Beach famous for?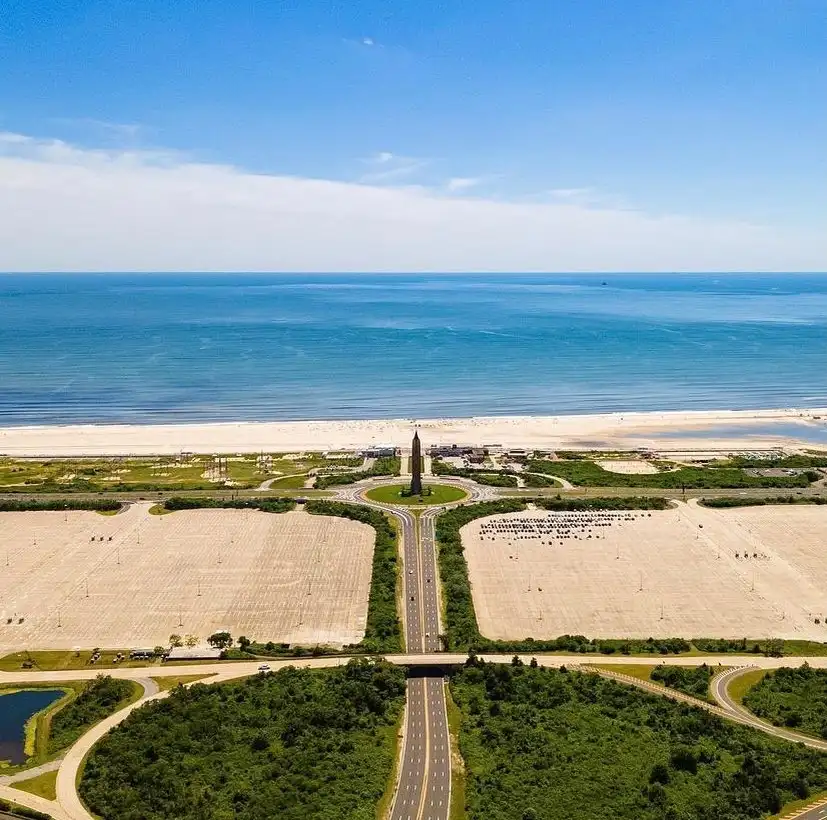 Jones Beach is a beloved destination on Long Island, New York. It is especially well known for its stunning sunsets and wide boardwalk, sandy beaches that extend far into the horizon. Jones Beach has been an idyllic place to spend time with family and friends for generations.
Also, Read– Top famous Places to visit in Indonesia
Activities and Things to do at Jones Beach 
Jones Beach State Park offers a wide variety of activities and things to do for visitors. Some popular options include:
Swimming: The park features several miles of wide, sandy beaches that are perfect for swimming and sunbathing. The park has lifeguards on duty during the summer season to ensure visitors' safety.
Fishing: Jones Beach State Park has several fishing spots, and visitors can fish at the piers and jetties. A fishing permit is required for some areas.
Boating: Visitors can launch their boats or rent one from the park marina, there are also boat tours available from the park marina.
Boardwalk: The park features a 2-mile-long boardwalk that offers great views of the ocean, the boardwalk is perfect for a stroll or a bike ride.
Nature Center: The park has a nature center that offers visitors an opportunity to learn about the local wildlife, plants, and geology.
Picnicking: The park has several picnic areas and playgrounds, visitors can bring their food and enjoy a picnic lunch.
Hiking: The park has several nature trails that visitors can hike on; the trails are perfect for a stroll or a bike ride.
Beach Volleyball: There are beach volleyball courts available for visitors, and visitors can rent the equipment from the park.
Surfing: Visitors can surf at the park; it is allowed in designated areas.
Concession Stand: There are several food and snack stand around the park, and visitors can buy food and drink from the stands.
Read This- 100 Best Places to Visit in Maldives
Jones Beach Field 4 photos
Accommodations and Amenities
Jones Beach offers many options for accommodations and amenities. From luxurious oceanfront condos and beachside hotels to romantic Bed & Breakfasts, there is surely something that will suit anyone's needs.
With various amenities such as swimming pools, hot tubs, water sports equipment, and more, you're set up for a wonderful time making some amazing memories. Take in the beauty of the surrounding area while you soak up some rays or explore all that Jones Beach has to offer!
Must Read Post– Top 22 places to visit in Phuket |Thailand
Jones Beach Field 4Bottom of Form, NY | Attraction & Beach Parking at Field 4
Beach and Swimming: Jones Beach is primarily known for its sandy shores and ocean access. Field 4 offers a nice stretch of beach for swimming, sunbathing, and enjoying the ocean.
Boardwalk: The Jones Beach Boardwalk stretches along the coastline, offering a scenic place to walk, jog, bike, or simply enjoy the ocean views.
Nikon at Jones Beach Theater: This outdoor amphitheater hosts concerts and events during the warmer months. Check the schedule for live performances by popular artists.
West Games Area: Located near Field 4, this area offers various recreational facilities including volleyball courts, shuffleboard, and a playground for kids.
Nature Trails: Jones Beach State Park has several nature trails and paths that wind through the dunes and marshes, providing opportunities for birdwatching and nature exploration.
Jones Beach Energy & Nature Center: This educational center focuses on the environment, ecology, and energy efficiency. It might offer informative exhibits and programs related to the local ecosystem.
Fishing: If you enjoy fishing, Jones Beach offers designated fishing areas along the shores. You might catch a variety of local fish species.
Picnicking: There are picnic areas where you can enjoy a meal with friends and family amidst the park's beautiful surroundings.
Events and Festivals: Jones Beach often hosts special events, festivals, and cultural programs, so it's worth checking the event schedule for any ongoing or upcoming activities.
Boating and Water Sports: While Field 4 itself might not offer direct access to boating, you can explore nearby areas for water sports, kayaking, and paddleboarding.
Food to Eat
Jones Beach State Park offers a variety of food options for visitors. Field 4 has a concession stand where you can buy snacks such as hot dogs, hamburgers, french fries, and ice cream.
Additionally, there are several restaurants located within the park, including the Boardwalk Cafe and the Field 5 Snack Bar.
Things to avoid
At Jones Beach Field 4, many potential hazards could be encountered if one isn't aware of them.
To ensure you and your loved ones are safe, it's important to know what to avoid when visiting the beach.
It's best to leave your valuables at home, as they may be vulnerable if left on the beach unattended.
Additionally, it is important to know the warning flags which represent dangerous weather or water conditions.
Lastly, make sure you don't feed the wildlife with snacks, as this can disrupt the environment and attract unwanted insects and predators including seagulls and raccoons.
Conclusion
If you are looking for a great place to spend the day with your family and friends, look no further than Jones Beach, NY. There is plenty of parking available at Field 4, so you don't have to worry about finding a spot. The beach is well-maintained and the perfect place to relax and soak up the sun. You can also take a walk down the boardwalk or go for a swim in the ocean. 
How much did you like Our detailed Jones Beach, NY | Attraction & Beach Parking at Field 4? Review Also, please share these Blogs with your friends on social media.
Recommended
Jones beach field 4 Map & directions
Jones beach field 4 FAQ
Summer months
The best time to experience all that Jones Beach Field 4 has to offer would be during the warm summer months. From basking in the sun by the shore to taking photos as the sun sets at dusk, this beach offers countless opportunities to create lasting memories with family and friends.
24 hours
Imagine being able to enjoy the beautiful Jones Beach Field 4 anytime, day or night. With its opening hours conveniently being 24 hours, you can take a stroll at sunrise and bask in the morning glory of the beach, or relax under the stars late into the night.
The parking fee for New York State Parks is $10 per car and $8 for vehicles with Empire Passport. The parking fee is collected when entering the park and can be paid by cash or credit card.
The parking lot at Field 4 is open from sunrise to sunset, and there is no overnight parking allowed. It is advisable to come early in the morning to get a parking spot.