Keansburg Beach, NJ | Things to do, & Parking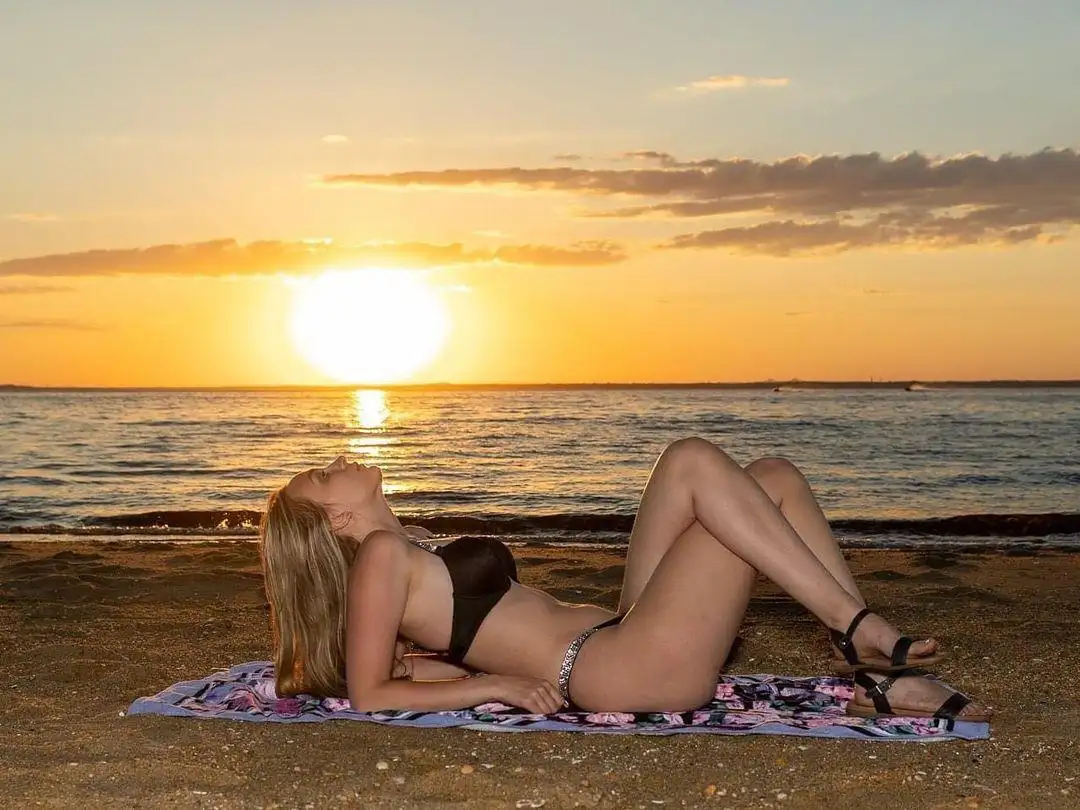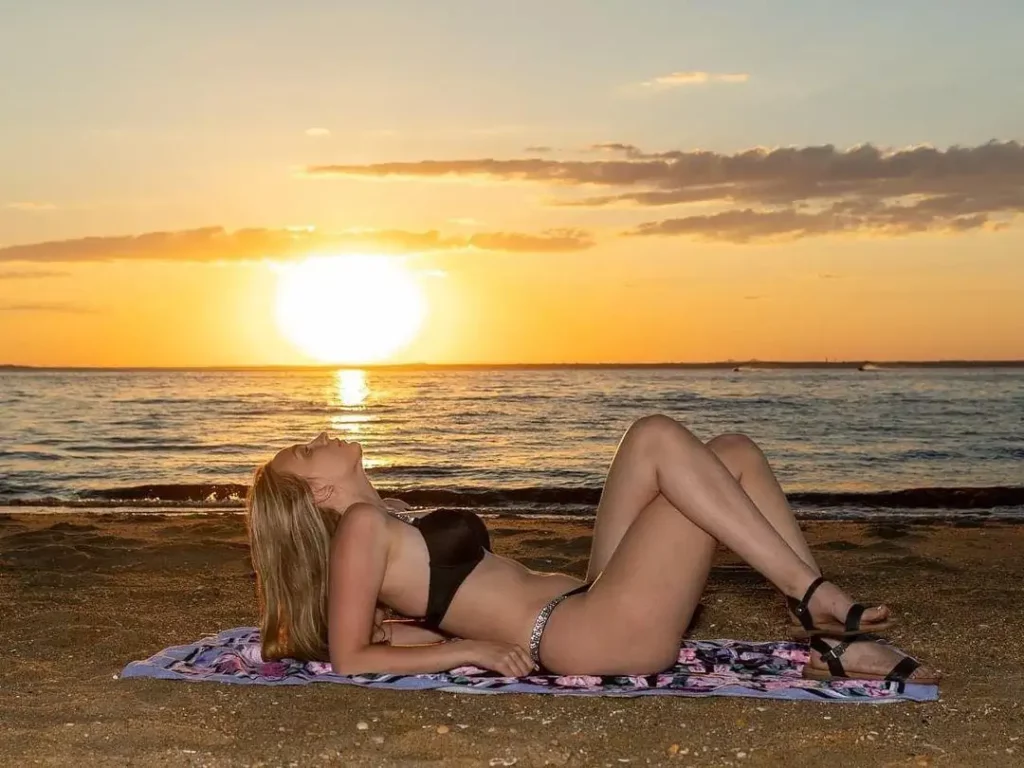 Keansburg Beach | Podcast
If you're looking for a beach day close to home, look no further than Keansburg Beach in NJ! With its powdery sand and sparkling blue waters, as well as its endless array of activities, there will be something for everyone. The family-friendly shoreline is sure to bring about summertime fun and plenty of relaxation.
However, if you plan to visit the area it's helpful to know what places are worth visiting and which ones need avoiding. Check out our guide below that brings together everything from what to do when the sun sets on the sandy shores of Keansburg Beach to the best cafes around town; from preferred avoidances on this seafront retreat to tips on how best to explore safely!
About Keansburg Beach & its Locations
Keansburg Beach is an idyllic spot on the Jersey Shore. Located Beach in Keansburg, New Jersey of northern Monmouth County, it has been a local beach favorite for generations. With its breathtaking views of Raritan Bay and Sandy Hook Bay, this oceanfront beach is perfect for swimming, fishing, surfing, and more. Whether you're looking to relax or have an adventure-filled day, there's something at Keansburg Beach to enjoy in every season.
There are plenty of facilities available here such as restaurants, amusement parks, and mini golf courses where visitors can make the most of their visit. The beach overlooks the majestic Sandy Hook lighthouse which adds to its charm and makes for a mesmerizing experience filled with serene landscapes. If you're ever in Keansburg seeking fun activities under the sun then Keansburg Beach should not be missed!
How to reach Keansburg Beach
To reach Keansburg Beach at Main St & Beachway Ave, Keansburg, NJ 07734, USA, you can use the following transportation options:
By Car:
You can take the Garden State Parkway to Exit 117 and follow the signs for Keansburg. Then, use GPS or follow the signs to Keansburg Beach.
By Bus:
You can take the NJ Transit Bus 817 from Port Authority Bus Terminal in New York City to Keansburg. The bus will drop you off at the Keansburg bus terminal, which is located near the beach. From there, you can walk to the beach by following the signs for Keansburg Amusement Park.
By Train:
You can take the NJ Transit North Jersey Coast Line from New York Penn Station to the Keansburg station. The station is within walking distance of the beach. From there, you can walk to the beach by following the signs for Keansburg Amusement Park.
If You are planning to visit the USA and looking for the best flight booking from your destination to Indonesia then, So we recommend you book your flight (Malaysia airlines)
Also, read– Top famous Places to visit in Indonesia
What is Keansburg Beach famous for?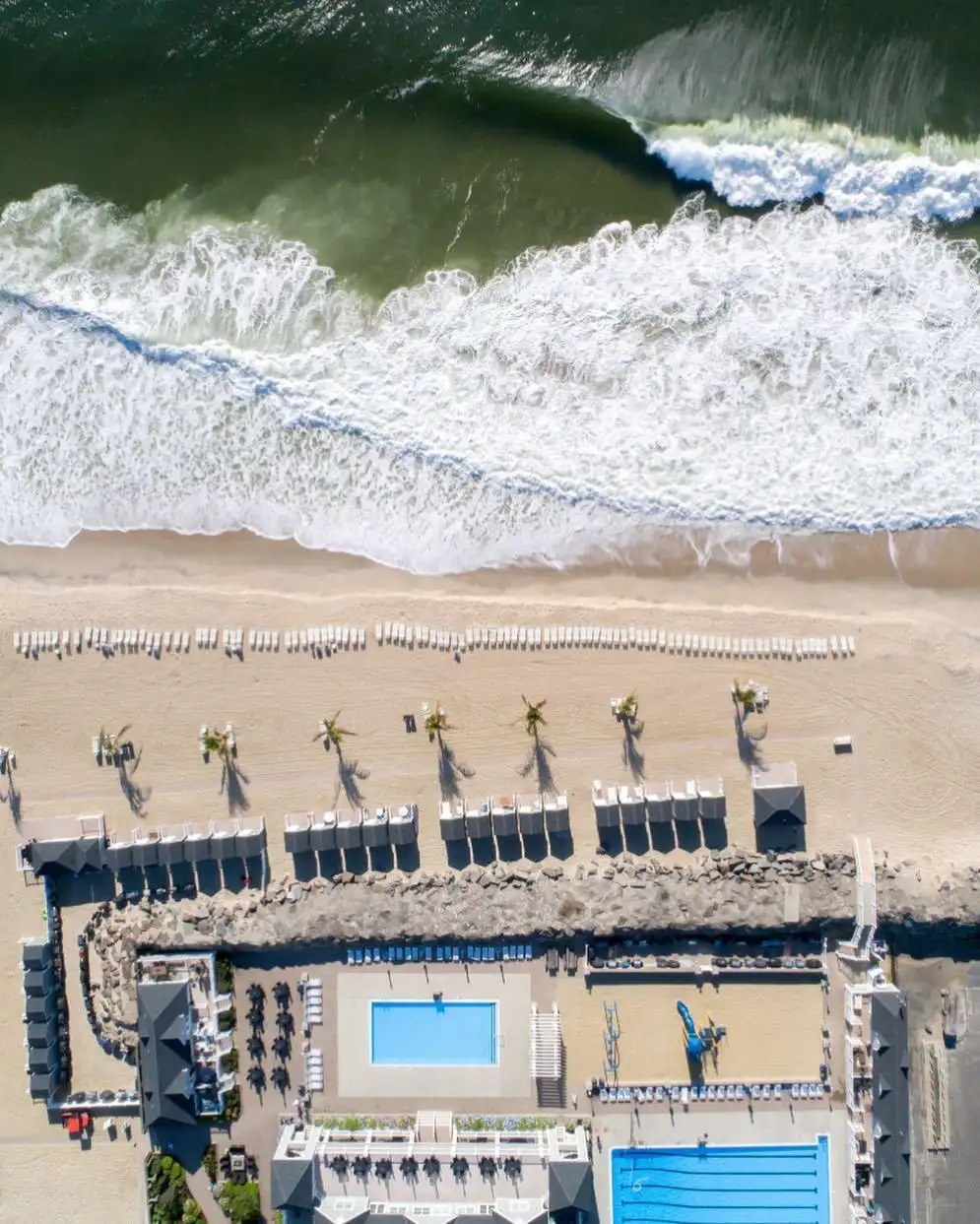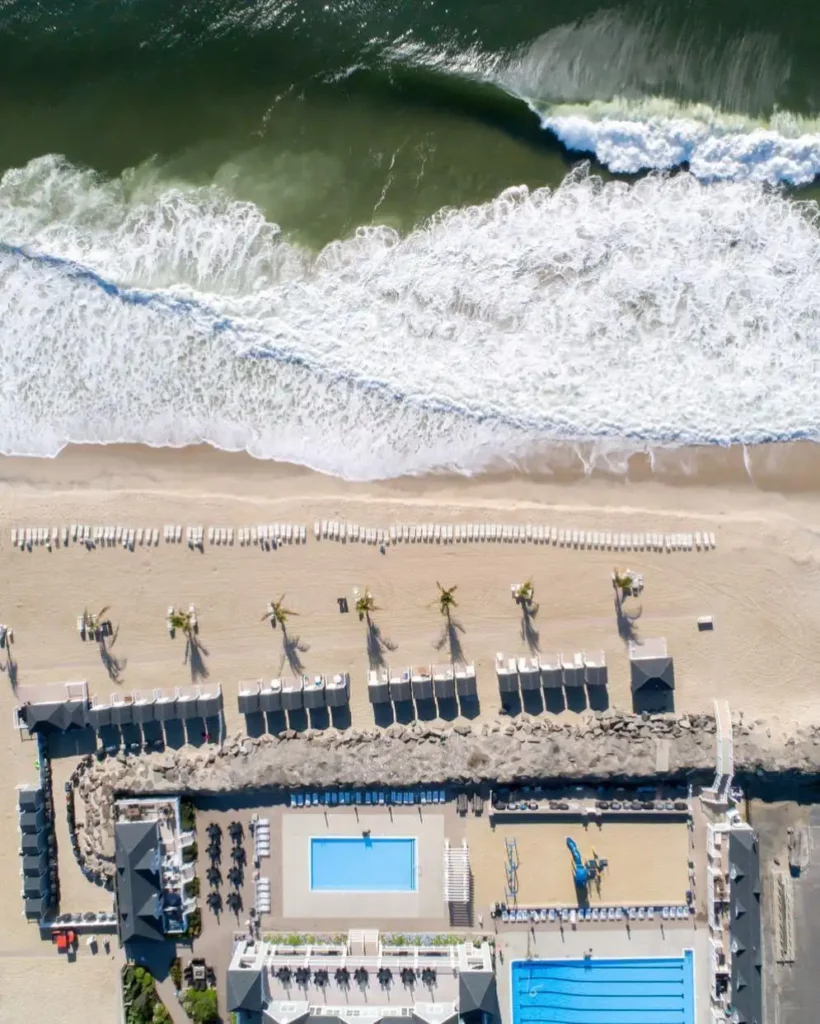 Keansburg Beach is famous for its amusement park, boardwalk, and fishing pier. The amusement park, called Keansburg Amusement Park, has been in operation since the early 1900s and offers a variety of rides and attractions, including a roller coaster, a Ferris wheel, and a water park. The boardwalk, which runs along the beach, offers visitors a place to walk, jog, or relax while enjoying views of the ocean and the New York City skyline
Read This– 100 Best Places to Visit in Maldives
Activities, Things to do & see in Keansburg Beach
Keansburg Beach offers a variety of activities and things to do and see, including:
Keansburg Amusement Park: The park has a variety of rides and attractions, including a roller coaster, a Ferris wheel, and a water park.
Fishing Pier: The fishing pier at the north end of the beach is a popular spot for fishing and crabbing.
Boardwalk: The boardwalk along the beach offers scenic views of the ocean and the New York City skyline, as well as a place to walk, jog, or relax.
Beach: Visitors can swim, sunbathe, and build sandcastles on the beach.
Food and Drink: There are several restaurants and snack bars along the boardwalk where visitors can grab a bite to eat or a refreshing drink.
Water Sports: Visitors can rent kayaks or paddleboards to explore the bay, or take a jet ski tour of the area.
Special Events: The beach hosts a variety of special events throughout the year, including concerts, fireworks shows, and holiday celebrations.
Overall, Keansburg Beach offers something for everyone and is a great destination for a fun day trip or weekend getaway.
Must Read Post– Top 22 places to visit in Phuket |Thailand
Keansburg Beach Photos
Attractions Places near Keansburg Beach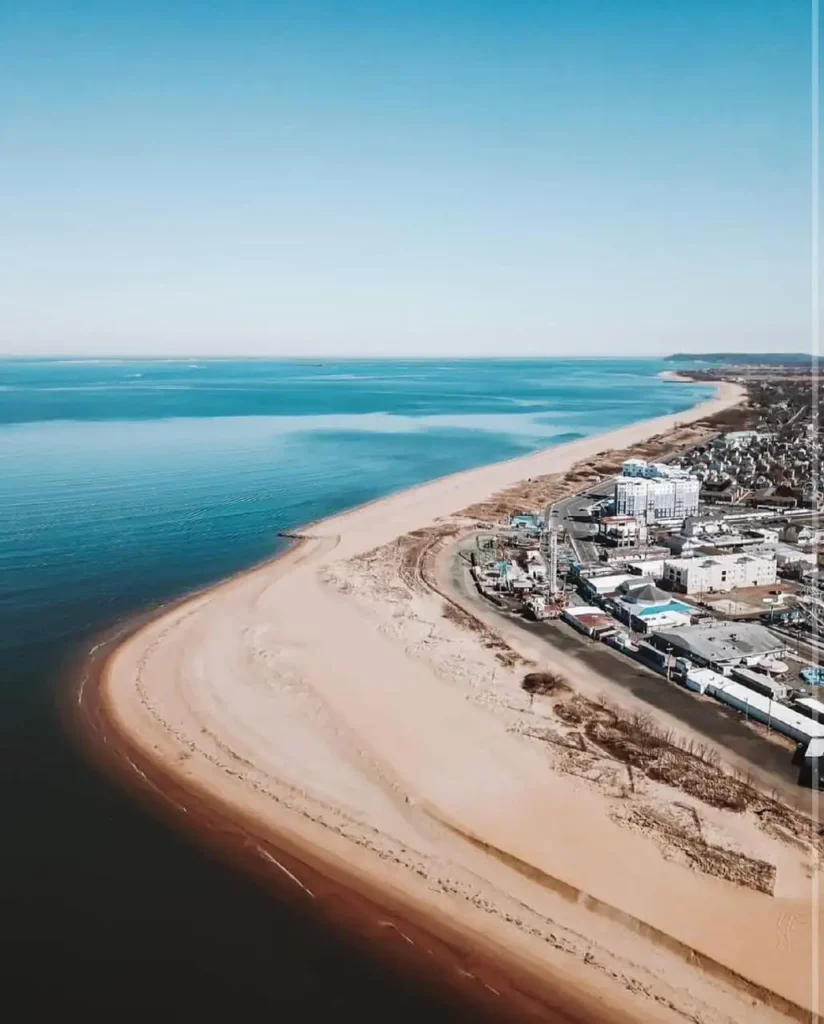 There are several attractions near Keansburg Beach in New Jersey, including:
Runaway Rapids Water Park – A fun-filled water park with a variety of water slides, a lazy river, and more.
Keansburg Amusement Park – A classic amusement park with rides, games, and boardwalk-style food.
New Jersey Bayshore – A scenic coastal area with hiking trails, fishing opportunities, and stunning views of the Atlantic Ocean.
Keansburg Fishing Pier – A popular spot for fishing and crabbing with a long pier extending into the ocean.
PNC Bank Arts Center – An outdoor amphitheater that hosts concerts and other events throughout the year.
Deep Cut Gardens – A beautiful botanical garden with walking paths, ponds, and a variety of plants and flowers.
Sandy Hook Beach – A picturesque beach with soft sand and clear waters, perfect for swimming, sunbathing and relaxing.
Hotels Near Keansburg Beach
There are several hotels and accommodations options near Keansburg Beach in New Jersey. Here are a few:
La Quinta Inn & Suites by Wyndham – A budget-friendly hotel with an outdoor pool and complimentary breakfast.
Holiday Inn Hazlet – A mid-range hotel with a restaurant, fitness center, and indoor pool.
Comfort Inn Middletown-Red Bank – A cozy hotel with a business center and complimentary breakfast.
Best Western Hazlet Inn – A comfortable hotel with an outdoor pool and complimentary breakfast.
Oyster Point Hotel – A boutique hotel with a restaurant and waterfront views.
Courtyard by Marriott Lincroft Red Bank – A modern hotel with a fitness center and indoor pool.
Molly Pitcher Inn – A luxurious hotel with a spa, restaurant, and views of the Navesink River.
Food to eat
There are many delicious food options to try in the United States, as the country has a diverse culinary scene. Here are some popular and tasty American foods to eat:
Hamburger – A classic American dish, consisting of a beef patty, lettuce, tomato, and condiments like ketchup and mustard.
Hot dogs – Another classic American food, which is a sausage served in a bun with various toppings such as ketchup, mustard, relish, and onions.
Pizza – A popular Italian-American dish that can be found in many variations throughout the country.
Barbecue – A style of cooking meat over low heat for a long time, resulting in tender and flavorful meats such as ribs, brisket, or pulled pork.
Fried chicken – A Southern specialty, consisting of crispy, breaded, and fried chicken.
Mac and cheese – A cheesy pasta dish that is creamy and comforting.
Pancakes and waffles – Breakfast staples served with butter and syrup.
Donuts – A sweet, fried dough confection often served with coffee or as a dessert.
Tacos – A Mexican-inspired dish that is a tortilla filled with various meats, vegetables, and toppings.
Lobster – A seafood delicacy, often served boiled or grilled with butter.
Things to Avoid
Keansburg, New Jersey is a great place to explore and enjoy, offering up plenty of fun activities for all. However, there are a few things travelers should be sure to avoid.
During summer months, the sidewalks near the beach tend to get crowded and it can be difficult to navigate; you're better off traveling further inland if you want more room.
There are also certain times of day when traffic can become quite congested in all areas so it pays to plan your journey accordingly.
Finally, when walking beside or near any body of water such as the ocean, it's important to adhere to signage and any other safety restrictions in place. 
Conclusion
In conclusion, Keansburg Beach is a fun and exciting destination to visit during the summer months. Whether you want to relax and soak up the sun or take part in thrilling activities, this beach has something for everyone. The beautiful landscape is perfect for nature lovers, while the food stands and stores provide plenty of options if you need convenience.
Parking is easy, safe, and affordable too – all you have to do is explore your options ahead of time and grab a good spot before you embark on your day of adventure. With its great attractions, inviting atmosphere, and convenient parking, a trip to Keansburg Beach is sure to be an enjoyable experience!
How much did you like Our detailed Keansburg Beach, NJ | Things to do, & Parking? Review Also, please share these Blogs with your friends on social media.
Recommended
Keansburg Beach Map Directions
Keansburg Beach FAQ
The best time to visit is typically sometime between May and August when it's warmer and sunnier, allowing people to enjoy the beautiful beachside attractions without having to worry about cold temperatures or rain. Despite this, Keansburg Beach offers plenty of attractions every day of the year.
Thankfully, the beach is open from dawn until dusk each day, giving visitors plenty of time to enjoy their favorite activities in the sand and sea. Additionally, lifeguards are on duty daily during peak hours (10 am – 6 pm) in case anyone needs help.
Free Parking available
Keansburg Beach offers excellent parking facilities for those who plan on spending a day of fun and relaxation at the beach. There is plenty of free parking available within walking distance from the entrance.