Matagorda Beach USA: Things to Do & Beach Guide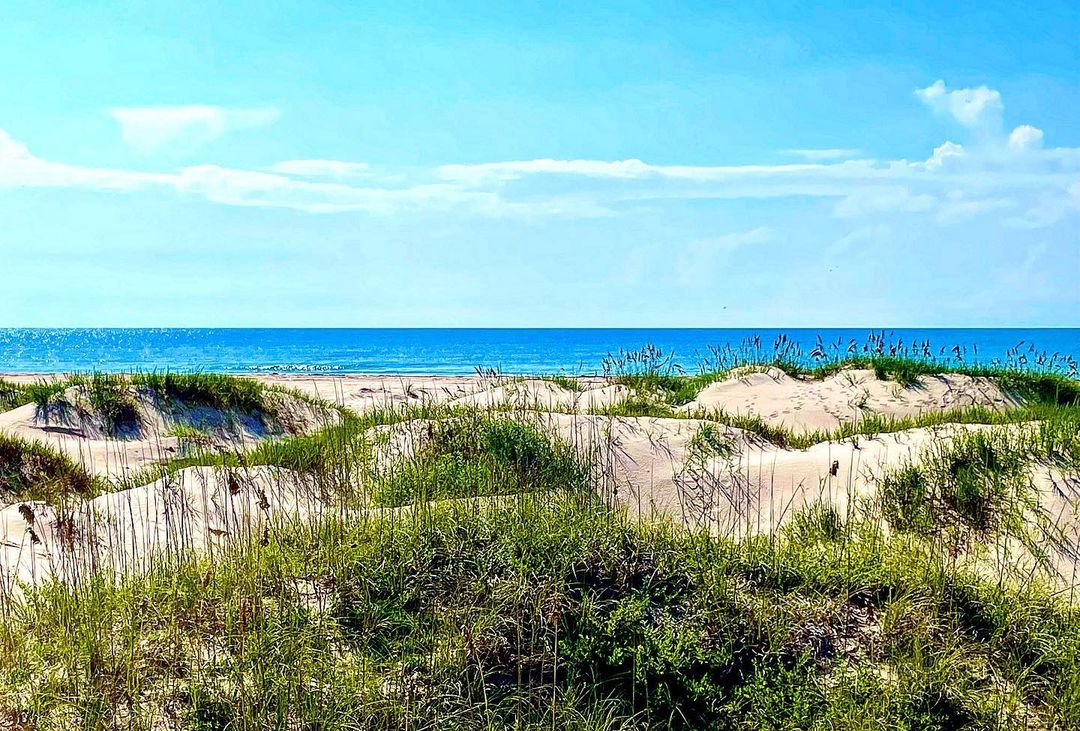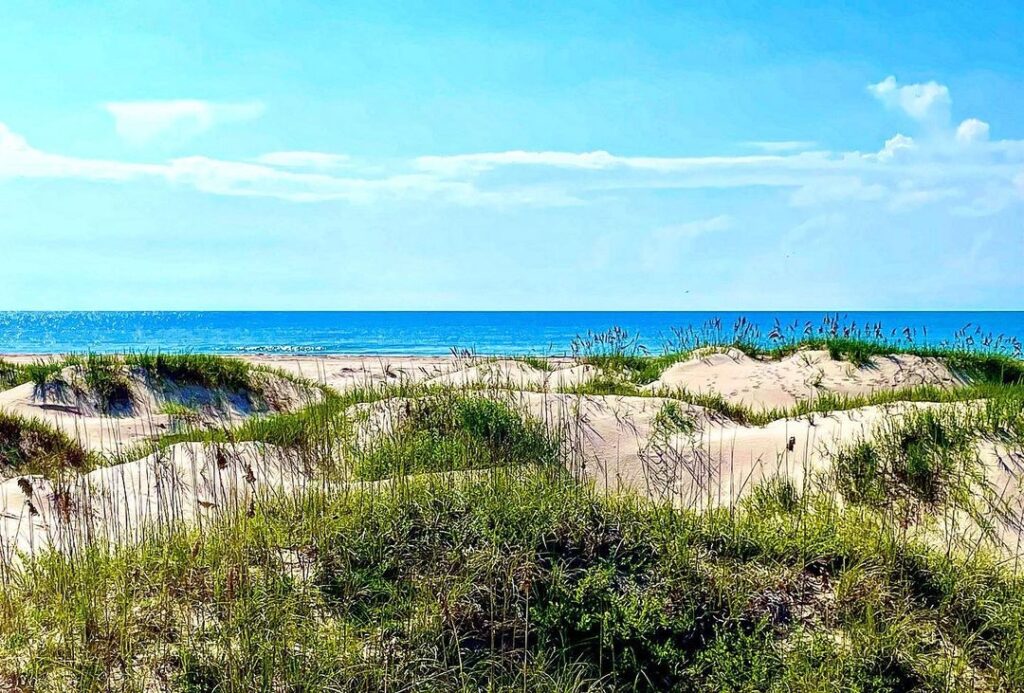 Matagorda Beach | Podcast
Matagorda Beach, TX is the ultimate destination for beachgoers who want to experience all that a long stretch of white sandy shores has to offer in terms of activities and natural beauty. With breathtaking views, extensive boating opportunities, charming shells along the shoreline, and plenty of fishing spots too – it's no wonder Matagorda Beach is referred to as a "Paradise on Earth".
From surfing or paddleboarding to snorkeling or just experiencing stunning sunsets – there's something here for everyone.
So read on if you're looking for an extensive guide full of things to do at Matagorda Beach TX!
Matagorda Beach Overview & its Locations
Matagorda Beach is situated on Matagorda Bay, Texas, and offers visitors plenty of eye-catching sights, warm gulf coast waters, and mile after mile of white sandy shoreline. Stroll for miles along Matagorda's beaches under the bright blue sky and find an oasis to call your own or take in the stunning seascapes that are sure to inspire restful contemplation.
Matagorda provides a plethora of outdoor activities, whether you desire a boat ride on Matagorda Bay or simply relax with your toes sinking into the sugar-white sand as gentle breezes ripple across the shoreline. Come experience Matagorda's beauty first-hand as it leaves all who visit with lasting memories.
How to Reach Matagorda Beach Texas
Matagorda Beach Located in– 6420 FM Rd 2031, Matagorda, TX 77457, United States
To reach Matagorda Beach in Texas, you can follow these directions:
From Houston: Take I-45 South towards Galveston.
After approximately 100 miles, take exit number 812 towards FM 521/Rosharon.
Turn right onto FM 521 East.
After approximately 5.5 miles, turn left onto FM 2031/Palacios Beach Road.
Continue on FM 2031 for approximately 30 miles until you reach the beach.
Alternatively, you can use a GPS navigation system to guide you to the beach's location at 6420 FM Road 2031 in Matagorda, TX 77457.
If You are planning your next travel vacation and looking for the best flight deals from your destination. So, we recommend you book a flight from expedia.com. 
Also, if you are looking best hotels and Homestay deals then we recommended book your hotels and homestay with  hotels.com and  Vrbo.com
What is Matagorda Beach Known for?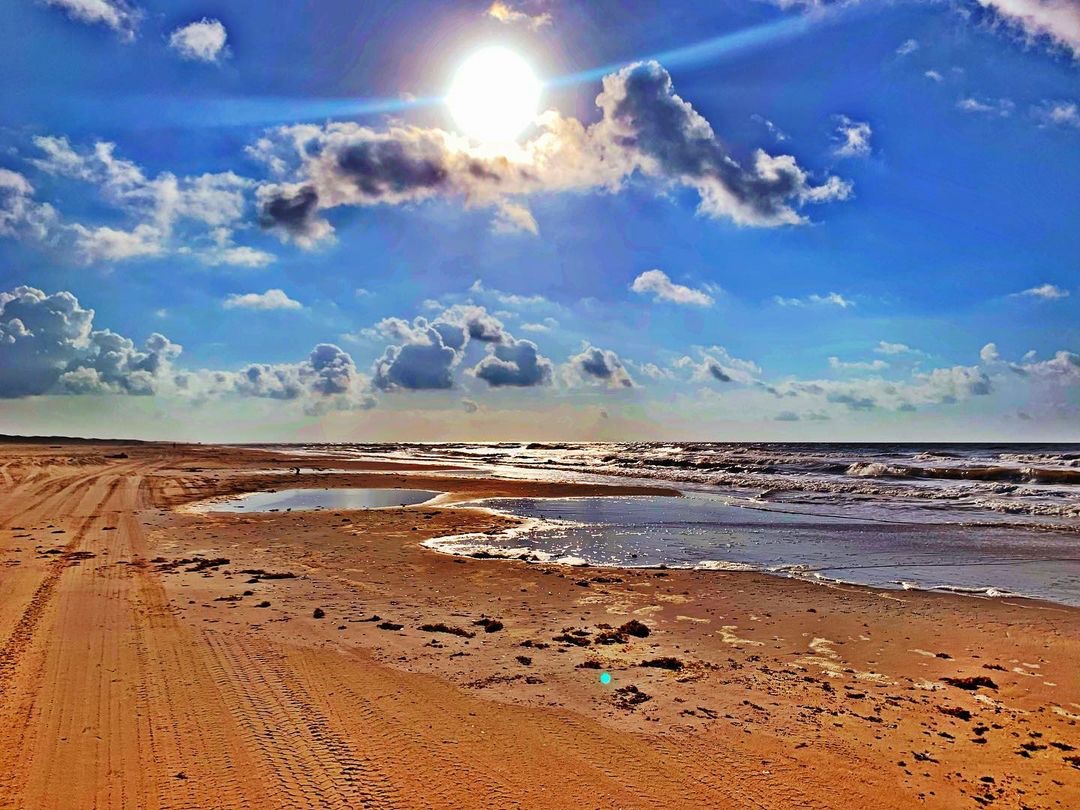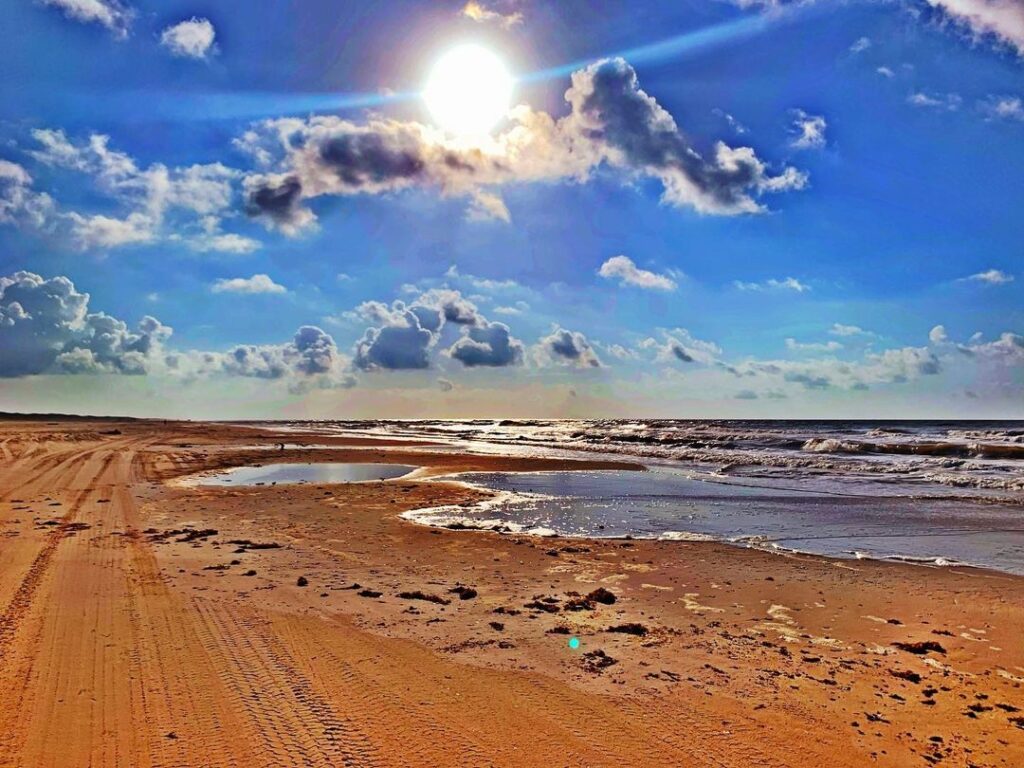 Matagorda Beach is widely known as a paradise for nature lovers, birdwatchers, and beachcombers alike. Located on the Texas Gulf Coast, Matagorda Beach offers year-round beauty with its white sand beaches, salt marshes, and its interesting wildlife.
What's more, it is one of the most popular fishing spots in the area, with an unusually large number of redfish, sea trout, and flounder making the beach their home.
Things to Do in Matagorda Beach
Matagorda Beach is an idyllic spot for the avid beachgoer. From kayaking and fishing to laying out in the sun, there's something for everyone to discover in this lush paradise.
The waves crashing onshore will provide a serene soundtrack as visitors partake in swimming or surfing, while bird watchers and wildlife enthusiasts can find refuge in the nearby nature preserve that features various species of birds, wild horses, reptiles, and more.
Matagorda Beach also offers camping and glamping opportunities within close range of the sand and sea to give visitors a chance to fall asleep under the stars after a day spent exploring all the wonderful things the beach has to offer.
Some Beautiful Pictures of Matagorda Beach
Matagorda Beach Shopping & Entertainment
Matagorda Beach Shopping & Entertainment is the perfect destination for fun and relaxation. Whether you're planning a day trip or an extended vacation, Matagorda Beach offers a variety of activities to please everyone in your group.
From shopping to outdoor excursions, Matagorda Beach has something to entertain all ages. With so many options available, Matagorda Beach can offer something different each time you visit.
You may choose to spend an afternoon exploring unique specialties like stores or take guided tours around Matagorda Bay.
In the evening, enjoy a seafood dinner on Matagorda beach followed by watching the sunset across Matagorda Bay – guaranteed to be a memorable experience!
Give Matagorda Beach Shopping & Entertainment a chance and plan your next adventure today!
Matagorda Beach Dining & Accommodations
Matagorda Beach Dining & Accommodations offers all of your holiday needs, from a place to stay while visiting Matagorda Beach to amazing dining experiences. Enjoy the cozy and homey rooms perfect for a restful stay, or go out and explore Matagorda beach before coming back at night for spectacularly prepared seafood dishes.
Take a slice of the good life and taste Matagorda beach's delectable cuisine in combination with their excellent service. Surround yourself with ambiance as you relish in their warm hospitality, adding the perfect set of touches to make your stay comfortable and memorable. 
Matagorda beach will let you create some of the best memories, wherever or whatever your ideal vacation may be.
If you are looking to book budget-friendly hotels, resorts, Airport Taxis, cars, etc. So, we recommend you book your stay from Booking.com Or Omio you will get plenty of deals along with verified hotels and a homestay.
If You Are Looking for a Luxury Family experience, we recommend you book your luxury stay with Radisson Hotels.
Things to Avoid
Matagorda Beach is a beautiful destination that offers plenty of fun activities.
However, due to its popularity and potential dangers, there are some things to avoid while visiting the beach.
Swimming in large bodies of water such as the bay or ocean should be avoided when it's not supervised by lifeguards; currents can be unpredictable and strong, so if no one is watching beware.
Also, swim near others and away from drop-offs which may take you to deeper parts of the ocean or bay.
Additionally, piling sand close to dunes or swimming too close to them can erode them away, so it's best to stay clear of those areas for a great visit!
Conclusion
Matagorda Beach is a great place to visit if you're looking for a relaxed beach destination with plenty of things to do. The surfing here is some of the best in Texas, and there are also lots of fishing, kayaking, and birdwatching opportunities.
 If you're planning a trip to Matagorda Beach, be sure to check out our comprehensive guide for everything you need to know about this beautiful spot on the Gulf Coast.
How much did you like Our detailed Carpinteria State Beach, California: Locations & Photos? Review Also, please share these Blogs with your friends on social media.
Recommended
Matagorda Beach Map Locations
Matagorda Beach FAQ