Explore Berawa Beach Bali in (Canggu) | Things to do & How to Reach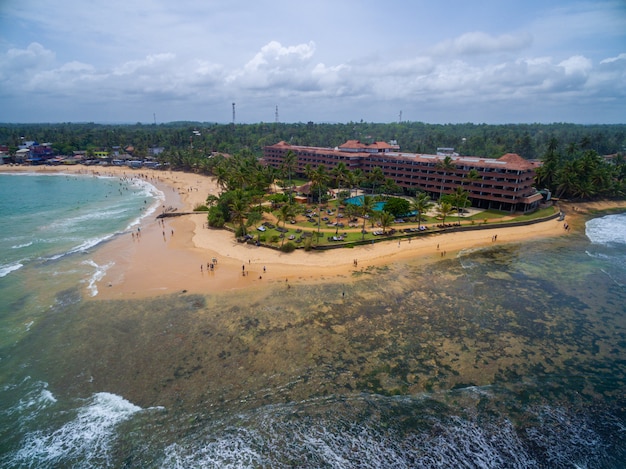 If you're looking for a beautiful and secluded beach to relax on while in Bali, Berawa beach is the place for you. With its gentle waves and stunning sunsets, it's easy to spend hours lounging around here. But before you do, make sure to check out some of the fun things to do in Canggu – after all, there's no reason to relax when there's so much else to explore! Reach Berawa by renting a scooter or taxi, or take a stroll through the rice fields. Whichever way you choose, promise that you won't be disappointed.
About Berawa beach and its location.
In the tourist town of Canggu, on the southwest coast of Bali, sits Berawa beach. A local spot that's less crowded than Seminyak or Kuta beaches, Berawa is known for its strong currents and higher waves – making it a great location for surfing, but not so much for swimming. Visitors can find small warungs selling snacks and drinks along the shoreline, as well as a few places to rent surfboards. The no-frills atmosphere of Berawa beach makes it a refreshing change of pace from the more touristy areas of Bali.  While it may not be the best beach for swimming, its picturesque setting and laid-back vibe make it worth a visit.
How to reach Berawa Beach Bali  
Berawa Beach is located in Canggu, on the west coast of Bali. The best way to reach the beach is by motorbike or car, as there are no direct public transport options. From Seminyak, the journey takes around 20 minutes by motorbike.
Simply head north along Jalan Raya Basangkasa and turn left onto Jalan Pantai Berawa. The beach will be signposted on your right. Alternatively, from Canggu Plaza, head west along Jalan Batu Belig and turn right onto Jalan Pantai Berawa. 
 If You are planning to visit indonesia and looking for the best flight booking from your destination to Indonesia then, So we recommend you book your flight with Aviasales and  Malaysia airlines
Best time to visit Berawa Beach
The best time to visit Berawa beach is from April to September. During this time, the weather is warm and dry, and the water is calm and clear. The beach is also less crowded during these months, so it's a great time to relax and enjoy the views. If you're looking for a perfect spot to escape the hustle and bustle of everyday life, Berawa beach is worth a visit.
 Also, read –  Top places to visit in Birmingham
Things to do at Berawa Beach?
Berawa beach is one of the most beautiful beaches in the world. It is located on the Island of Bali, Indonesia. The beach is known for its clear turquoise waters, white sand beaches, and stunning coral reefs. There are many things to do at Berawa beach. Visitors can enjoy swimming, sunbathing, snorkeling, and diving. There are also many restaurants and cafes located on the beach. Visitors can relax and enjoy the view of the ocean while sipping on a cold drink. Berawa beach is a perfect place to relax and enjoy the natural beauty of Bali.
Attraction point near Berawa beach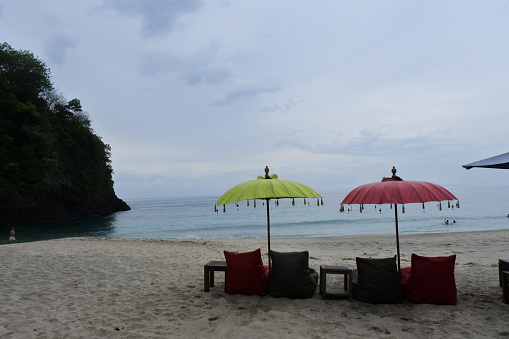 There are several popular attraction points near Berawa beach. One of the most popular is White Rabbi. Surfers from all over the world come to White Rabbi to catch some waves. The waves here are good for both beginners and experienced surfers.
Canggu Nest is another popular attraction point near Berawa beach. This is a great place to relax and enjoy the views. Visitors can also enjoy a meal or a drink at one of the many restaurants and cafes in Canggu Nest.
Finally, Surf Is Up Bali is a must-visit for any surfer visiting Berawa beach. Surf Is Up Bali offers lessons for beginners, as well as rental equipment. Experienced surfers can also enjoy the challenges of the waves here.
Accommodations and food facility near Berawa beach
There are many accommodations and food options near Berawa beach. Several hotels are located within walking distance of the beach for accommodation. There are also several restaurants and cafes serving a variety of cuisines.
 In addition, there are several convenience stores and supermarkets nearby for groceries and other supplies.  Overall, there is no shortage of options for accommodation and food near Berawa beach.  Whether you're looking for a place to stay or something to eat, you'll be sure to find what you're looking for in this vibrant beach community.
If you are looking to book budget-friendly hotels, resorts, Airport Taxis, cars, etc. So, we recommend you book your stay from Booking.com Or Omio you will get plenty of deals along with verified hotels and a homestay.
If You Are Looking for a Luxury Family experience, we recommend you book your luxury stay with Radisson Hotels.
Things to avoid at Berawa beach
There are a few things to avoid if you're planning on spending a day at Berawa beach.
First, be sure to stay hydrated and drink plenty of water. It can be easy to become dehydrated in the heat, so it's important to drink plenty of fluids.
Second, avoid wearing any loose or flowing clothing. The wind can quickly pick up sand and debris, which can be uncomfortable and even dangerous if it gets caught in your dress.
Finally, be sure to apply sunscreen regularly and avoid spending too much time in direct sunlight.
By following these simple tips, you can enjoy a safe and fun day at the beach.
Take Away.
If you're looking for an incredible beach to explore in Bali, Canggu is the place to be. With stunning waves, great food, and plenty of things to do, Berawa beach will not disappoint. Make sure to check out our guide on how to reach this fantastic spot, and enjoy everything it has to offer!
How much did you like Our detailed Explore Berawa Beach Bali in (Canggu) | Things to do & how to Reach? Please share your view in the comment box. Also, please share these Blogs with your friends on social media.
Recommended