Lovina Beach Bali: The Best Couple Destinations Beach in Indonesia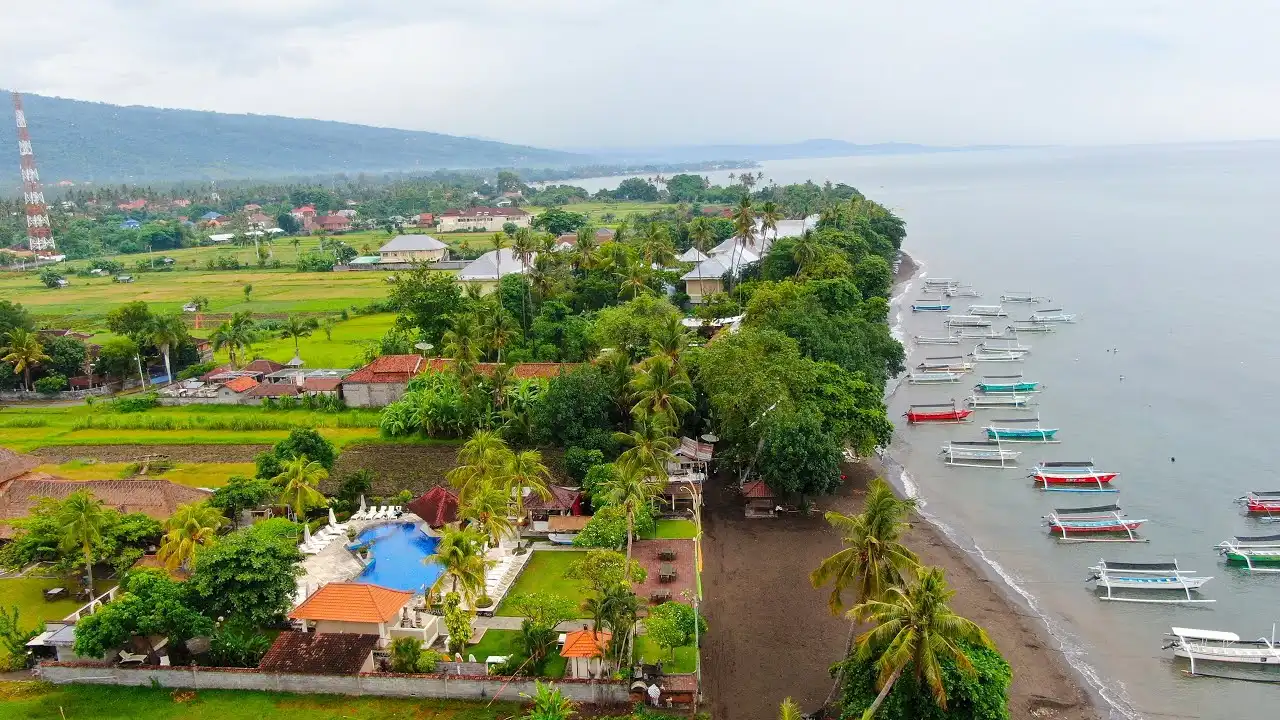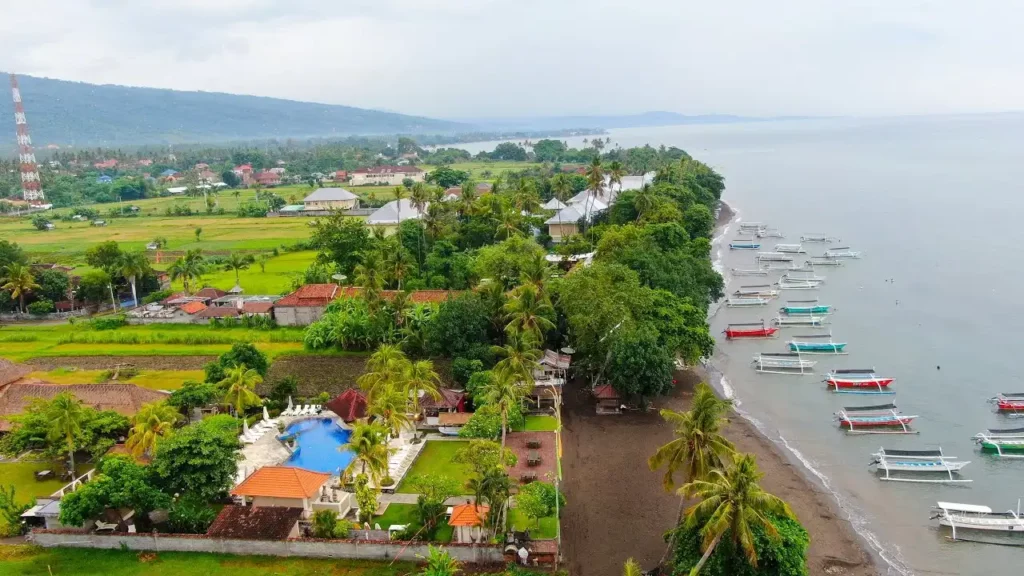 If you are looking for the best beach to take your next vacation with your significant other, look no further than Lovina Beach in north Bali, Indonesia. This stunning stretch of shoreline is perfect for couples thanks to its gentle waves, serene atmosphere, and many romantic activities to enjoy together. From swimming and sunbathing to snorkeling and sailing, there is plenty to keep you busy during your stay at Lovina Beach. So why not book a trip today and experience all that this incredible destination has to offer?
About Lovina Beach Bali and its location
Lovina Beach is located on the north coast of the island of Bali, in the Indonesian province of Bali. The coastal communities of Kaliasem, Anturan, Pemaron, Temukus, Banyualit Tukad Mungga, and Kalibukbuk are collectively known as Lovina. The name Lovina is derived from the local Balinese word for "black", referring to the dark sand that characterizes the beach.
Lovina Beach is a popular tourist destination for its tranquil atmosphere, beautiful sunsets, and plentiful marine life. Visitors can enjoy swimming, snorkeling, and diving in the clear waters offshore, or take a boat ride to see the dolphins that frequent the area.
With its lovely setting and abundance of activities to enjoy, it's no wonder that Lovina Beach is one of Bali's most beloved destinations.
How to Reach Lovina Beach North Coast of Bali.
Lovina Beach is a popular tourist destination known for its black sand beaches and dolphin-watching tours.  To reach Lovina Beach on the north coast of Bali, take the approximately two-hour drive from Ngurah Rai International Airport in Denpasar. The journey will take you through winding roads and lush green rice fields. Shortly before reaching Lovina Beach, you'll pass through the town of Singaraja. 
 If You are planning to visit Indonesia and looking for the best flight booking from your destination to Indonesia then, So we recommend you book your flight with Aviasales and  Malaysia airlines
Best Time to Visit Lovina Beach
The best time to visit Lovina Beach is in the dry season between April and October. The weather is warm and sunny, with very little rainfall. This is also the busiest time of year, so be sure to book your accommodation in advance.
If you prefer a quieter and more relaxed atmosphere, the shoulder season between November and March is a good time to visit. The weather is still pleasant at this time of year, although there may be some showers. Off-season visitors can enjoy some great deals on accommodation and activities.
Also, Read-  Top places to visit In Indonesia
Things to do in Lovina Beach
Lovina Beach is a popular destination for tourists seeking to experience the island's natural beauty. While there are many things to do in Lovina Beach, the most popular activity is dolphin watching. Early in the morning, visitors can board a traditional wooden boat and head out into the calm waters in search of these elusive creatures.
For those who are lucky enough to spot a dolphin, it is an unforgettable experience. Other popular activities on Lovina Beach include swimming, snorkeling, and sunbathing. With its tranquil atmosphere and stunning surroundings, Lovina Beach is the perfect place to relax and enjoy the simple things in life.
Attraction Point Near Lovina Beach
Things to do in Lovina Beach can be enjoyed by everyone. They are many different activities to choose from such as swimming, diving, and sunbathing. For those who love the sun, there are plenty of options to catch some rays including Permai Scuba Dive and Arrows Dive Centre Bali.
If you're looking for a little more excitement, Beautiful Fish Lovina and My Lovina Taxi offer the perfect way to see the area's beautiful underwater life. No matter what your interests are, there's sure to be something for you at Lovina Beach.
Accommodations and Food Facilities at Lovina Beach
Accommodations and food facilities at Lovina Beach are plentiful and cater to all budgets. Several small, locally-owned hotels offer basic rooms at affordable prices. For those looking for a more luxurious stay, there are also a few upscale resorts located right on the beach.
In terms of food, there are plenty of options available ranging from street food to fine dining. There are also several beach bars where visitors can enjoy refreshing cocktails while taking in stunning views.
Whether you're looking for a place to crash for a night or hoping to indulge in some culinary delights, Accommodations and food facilities at Lovina Beach have something for everyone.
If you are looking to book budget-friendly hotels, resorts, Airport Taxis, cars, etc. So, we recommend you book your stay from Booking.com Or Omio you will get plenty of deals along with verified hotels and a homestay.
If You Are Looking for a Luxury Family experience, we recommend you book your luxury stay with Radisson Hotels.
Things to Avoid
First and foremost, avoid the sun during the hottest hours of the day, typically between 10 am and 3 pm.
Second, do not touch or disturb the coral. Not only is it illegal, but it can harm the delicate ecosystem.
Finally, be mindful of your trash and dispose of it properly. While there are plenty of garbage bins around, they can sometimes overflow. If you see garbage on the ground, please pick it up and throw it away.
By following these simple guidelines, you can help keep Lovina Beach beautiful and enjoyable for everyone.
Conclusion.
Lovina Beach Bali is the perfect place to relax and rekindle your relationship with your loved one. The stunning sunsets, gentle waves, and lack of tourists make this a hidden paradise on earth. Whether you are looking for a secluded beach bungalow or an all-inclusive resort, Lovina has something for everyone. So, pack your bags and head to Indonesia for an unforgettable couple time!
How much did you like Our detailed Lovina Beach Bali: The Best Couple Vacations Beach in Indonesia? Please share your view in the comment box. Also, please share these Blogs with your friends on social media.
Recommended
Lovina Beach Bali Map Address